Valentine's Day is right around the corner, and one of the best ways to celebrate is to snuggle up at home and stream a quality romantic anime.
There are many ways you can make a home date night—or Valentine's Day with friends—feel as special as a fancy evening out.
It is a custom that you should have dinner with your partner, then exchange gifts, and watch a movie—or in this case anime—afterward. If you are both anime fans then this is the definition of a perfect Valentine's day and a chance to bond over something that you both love.
I purposely chose only anime with ~12 to 13 episodes because you can watch those in around 4 hours, which is watchable within one or two days with no issues.
And fear not, you can watch these shows even with your friends or alone, so it's suitable for almost everyone!
Here are the 9 Tailed Kitsune's best Valentine's Day Anime to watch!
---
10. Spice and Wolf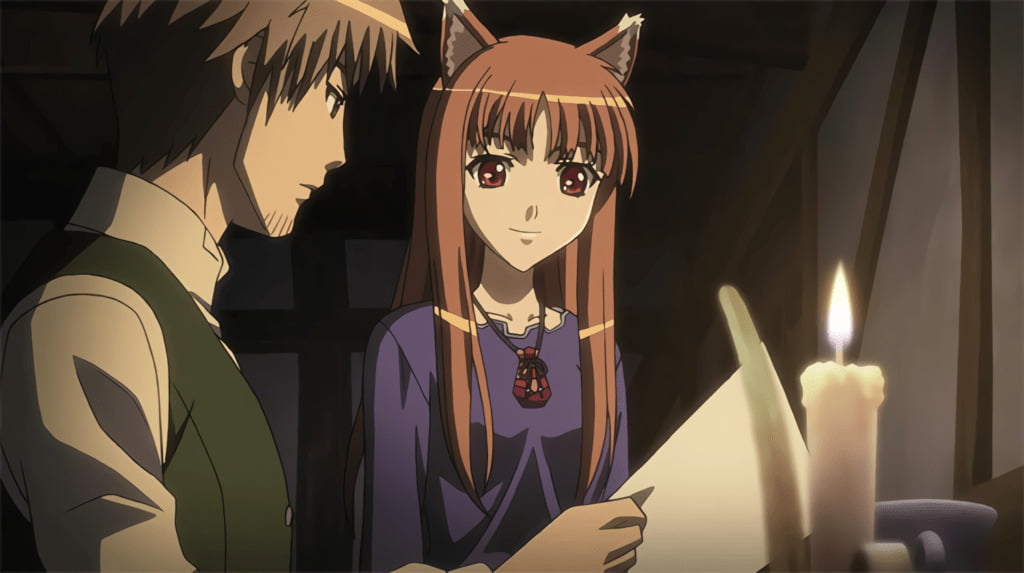 Spice & Wolf is a show for all fans of historical anime, showcasing the beauties of the medieval world combined with intriguing character relationships. A touching, uplifting, and adventurous romance meant for a mature audience.
Also, we can't ignore the fact that the adorable female lead is a demi-human wolf girl with one of the most beautiful anime eyes.
The show features Kraft Lawrence, a traveling merchant who sells and buys various things to get by. One day, he meets a wolf deity, Holo, and she joins him on his traveling journey.
---
9. Kamisama Kiss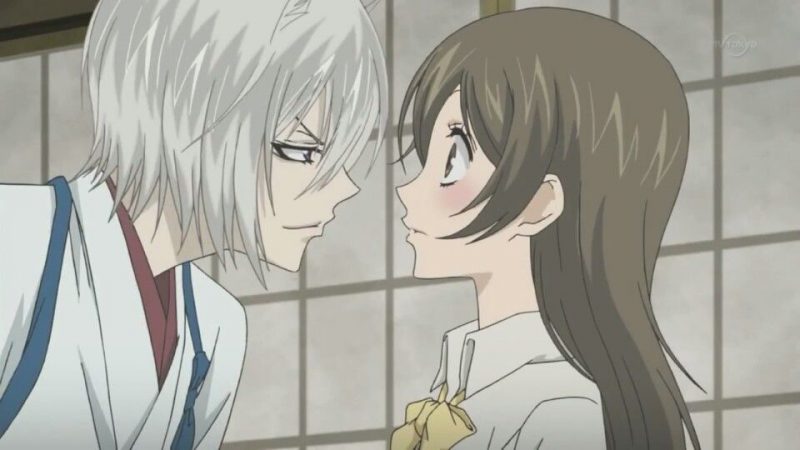 All fans of fantasy romance, rejoice! Kamisama Kiss is a perfect blend of lightheartedness & seriousness that will touch your heart.
While on the surface it seems like a chucklesome show, its depth will surprise you as the series explains the backstory behind the male lead's tsundere facade, which is much deeper than expected.
In this anime, a worn-out high schooler Nanami is plagued by her father's debts and soon finds herself homeless, sitting on a park bench. Suddenly, she hears someone yelling for help and so she rushes to save the person in need. To her surprise, it's a handsome young man scared of a barking dog. After she shoos the dog away, the two talk and Nanami explains her situation to him. The strange man then decides to leave his house to her as a gesture of gratitude, stating that she is more worthy of that house than him.
Nanami is at first skeptical but after the man leaves, she has nothing to lose and goes to the address he provided. When she arrives at the address, she finds out that the so-called home is, in fact, a shrine—filled with shrine spirits and a familiar fox yokai Tomoe!
---
8. Into the Forest of Fireflies' Light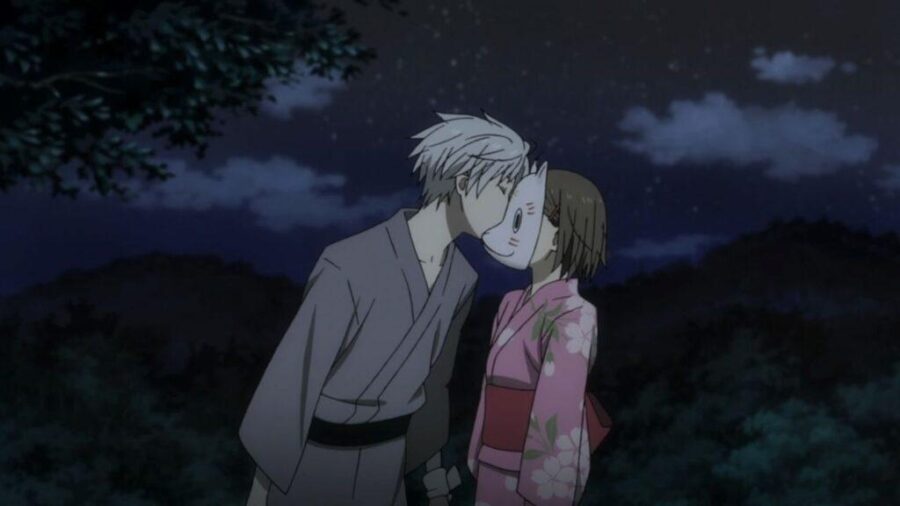 This list would not be complete without mentioning this tear-jerking movie. It's a beautiful story, don't get me wrong, but a sad one. Without spoiling much, it is a love story that highlights how important is to value what we have and not take things or people for granted. This is why it's not only a beautiful anime to watch on Valentine's day but also it's a perfect show for kids.
The anime follows Hotaru, a girl who is rescued by a spirit when she gets lost in a forest as a child. The two become friends, despite the spirit revealing that he will disappear if he is ever touched by a human.
(Source: IMDb)
RELATED: Anime Review: Into the Forest of Fireflies' Lights
---
7. Tonikaku Kawaii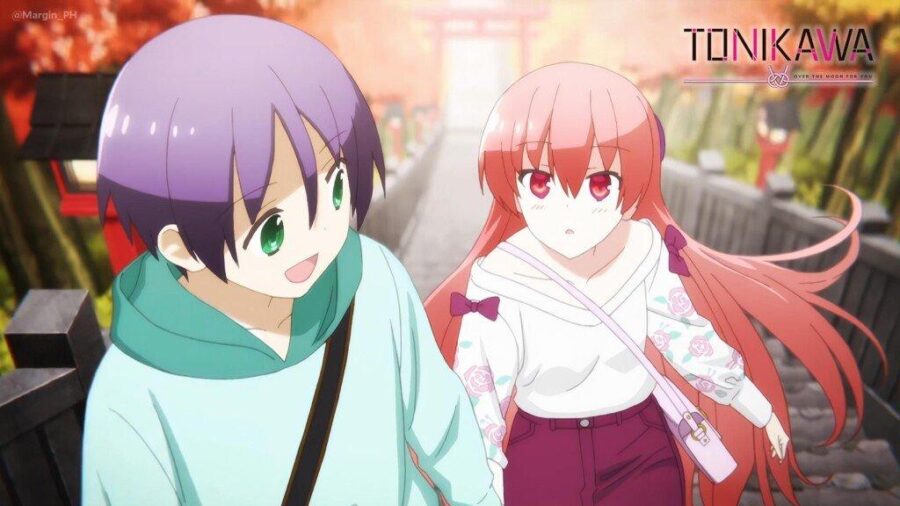 Tonikaku Kawaii is one of the freshest anime on this list. The show aired in 2020 and instantly became a hit thanks to its sweet, wholesome, and lighthearted nature that will tickle your fancy. There is also an OVA, Tonikaku Kawaii: SNS that came out in 2021 in case you binge-watch season 1 too quickly. Sweetness in this anime is more intense than any Valentine's day chocolate, which makes it a perfect pick to watch on this special day—mainly if you are watching it with your loved one.
The series follows Nasa Yuzaki, a boy that gets hit by a truck on the day of his high school entrance exams only to be saved by a dazzlingly beautiful girl, Tsukasa Tsukuyomi. Barely alive, almost passing out Nasa manages to confess his love for the girl. Tsukasa accepts his feelings and agrees to become his girlfriend but only if they get married, to which Nasa gladly accepts.
Upon waking up in the hospital, Tsukasa is nowhere to be found. Years pass and Nasa focuses solely on reconciling with her, to no avail.
One day, an unexpected visitor comes knocking on his door with a marriage form, starting their relationship and marriage.
---
6. Blue Spring Ride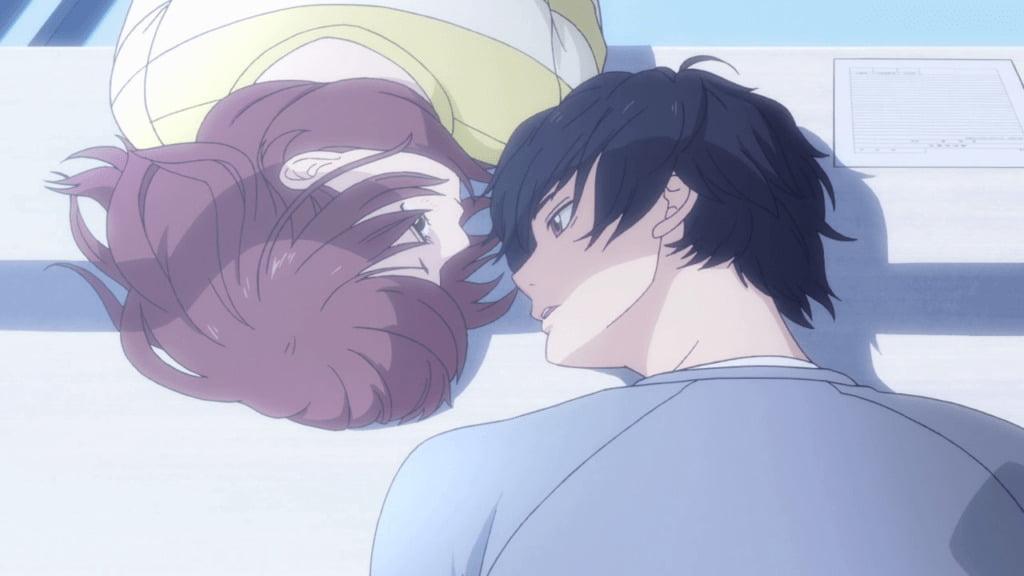 Blue Spring Ride is one the best shoujo you can watch. The story might be a bit cliché but who cares if we are presented with realistic and entertaining characters? The romance scenes will have you experience the full range of emotions.
Blue Spring Ride follows the story of Futaba Yoshioka, a girl who meets her middle school crush and the only boy she has ever liked again at her high school. Can the childhood romance be rekindled once more?
---
5. Horimiya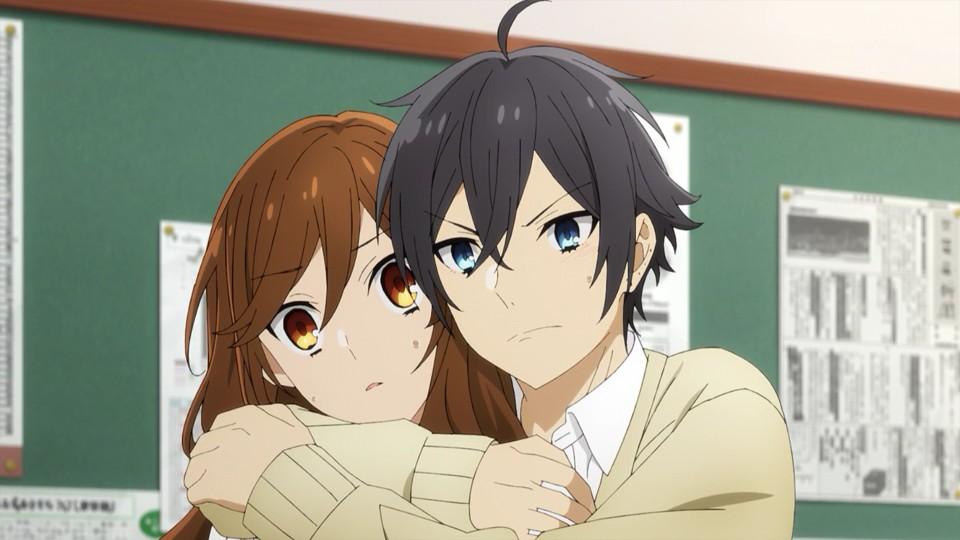 Horimiya is a typical high school rom-com with everything that's needed for it to be a huge success: a beautiful animation, genuine characters that complement each other, and a good balance between drama and lightheartedness. This makes it one of the most balanced Valentine's Day anime that should be added to your watch list.
The anime tells the story of two high school classmates who successfully keep their real personalities secret from all their classmates. That is, until they one day unexpectedly meet outside of school, revealing their "real selves" by accident. After this encounter, an unlikely friendship forms.
---
4. Wolf Girl & Black Prince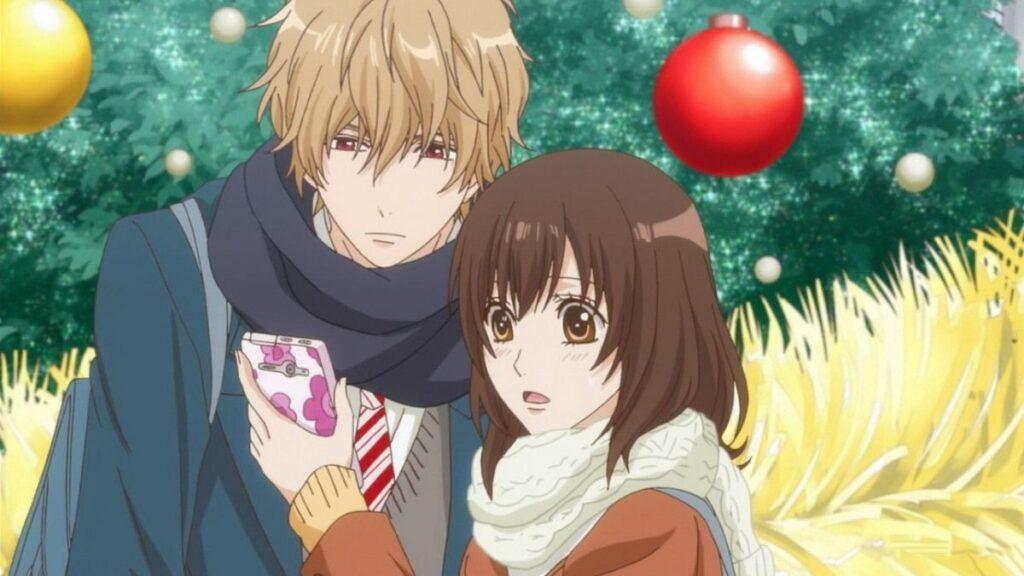 Another great high school romantic comedy on this list is Wolf Girl & Black Prince.
In this anime, a teenage girl gets caught in a web of lies after claiming that a popular boy is her boyfriend. Too bad that this handsome young man attends the same high school as her!
With a simple premise, the anime delivers moments of laughter, sadness, love, and everything in between.
And just a warning: Don't take pictures of random people and then pretend that they're your significant other. 😀
---
3. My Little Monster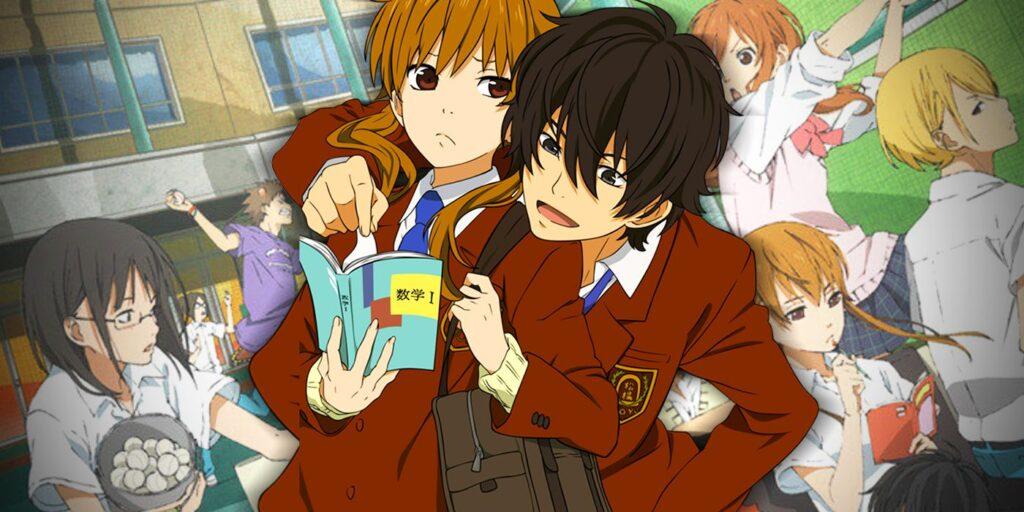 Everyone remembers how is it to have a crush in high school. Even better if they are in your class!
My Little Monster explores the process of falling in love set in a high school, where a studious girl who only cares about her grades starts to hang out with her classmate who is known as an infamous delinquent.
---
2. Kaguya-sama: Love is War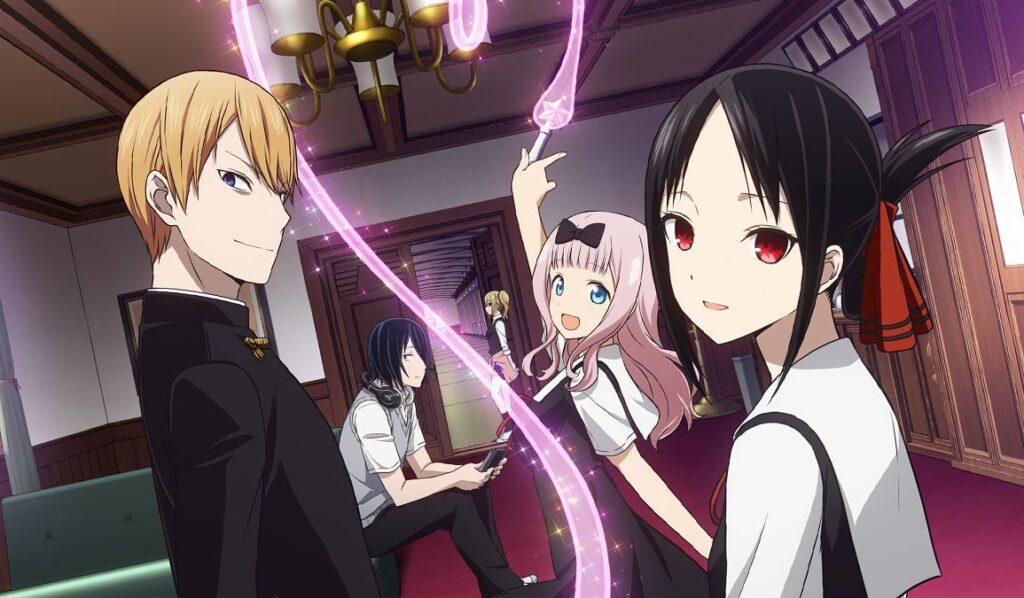 There is hardly anyone who has not seen Kaguya-sama. One of the most hyped-up anime of 2019 lives up to the expectations to this day. There is nothing that even comes similar because this anime is a combination of high-school romantic comedy with Death Note. Really.
In Kaguya-sama, two top-ranked student council representatives, Miyuki Shirogane and Kaguya Shinomiya are both highly respected by their peers for their grades and elegance.
This duo could be considered a perfect couple, but even though they have developed feelings for each other they are also both determined to manipulate the other party to confess their feelings first and win the love war they have started!
The results of this love war are hilarious situations that drive the main plot. This anime thrives off its comedic timing, with tons of audiovisual flair, character chemistry, and wild schemes going on in our main leads'.
---
1. Your Name.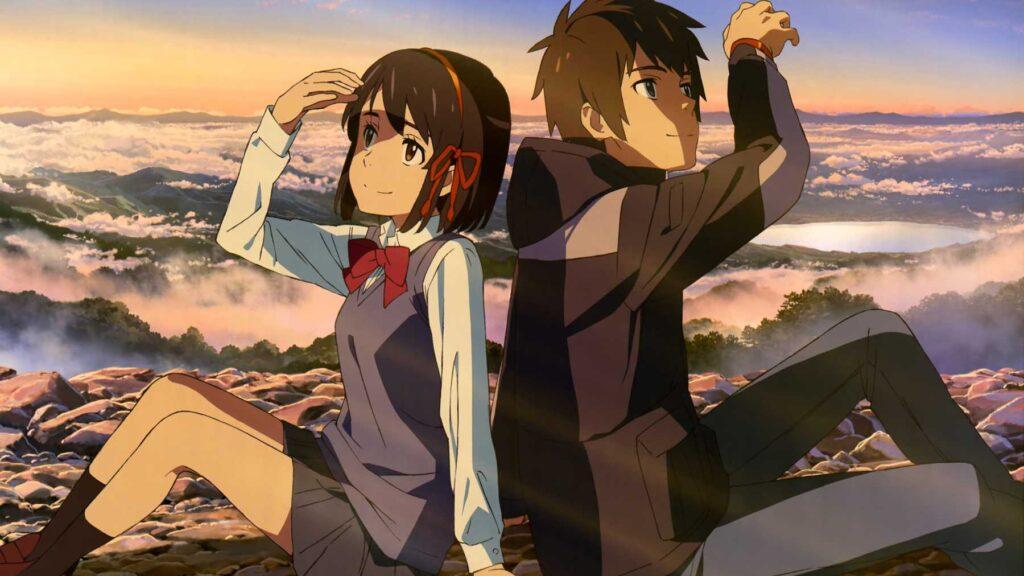 Your Name. is the fourth best-rated romance anime on MAL with more than 2.5 million members who have already watched it. Overall, it's ranked as the 26th best-rated entry. Better rated are only Clannad: After Story, Fruits Basket: The Final, and Kaguya-sama: Love is War – Ultra Romantic.
Let me start by saying that this movie will leave a lasting impression.
Imagine waking up in a completely different body and place—scary, right? That's exactly what happens to Mitsuha Miyamizu and Taki Tachibana. The two swap their bodies unwillingly, with no understanding of why or how that happened in the first place.
To understand this strange phenomenon and find the answers they need, the two start searching for one another.
This movie has everything: beautiful scenery, emotional depth, and splendid OSTs.