The 10 Best Shoujo Anime (According to MAL Users)
Disclaimer: This post contains affiliate links. If you use these links to buy something, I may earn a small commission, without any extra cost to you. As an Amazon Associate, I earn from qualifying purchases. Thank you!
Shoujo is one of the most popular genres—it may not be as well-known as shounen, but it contains numerous masterpieces worth watching and streaming.
What does shoujo exactly mean?
it's a genre of anime/manga aimed at a teenage female target-demographic readership
it can cover many narrative styles, from historical drama to science fiction, often with a focus on romantic relationships and feelings
The following anime incorporates elements of mystery, fantasy, romance, action, history, and other genres.
I decided to create a list based on actual user ratings, so I took MAL's top 5 best-rated and top 5 most popular anime to compile the top 10 shoujo anime of all time.
*featured picture by Kondou Natsuko
---
10. Vampire Knight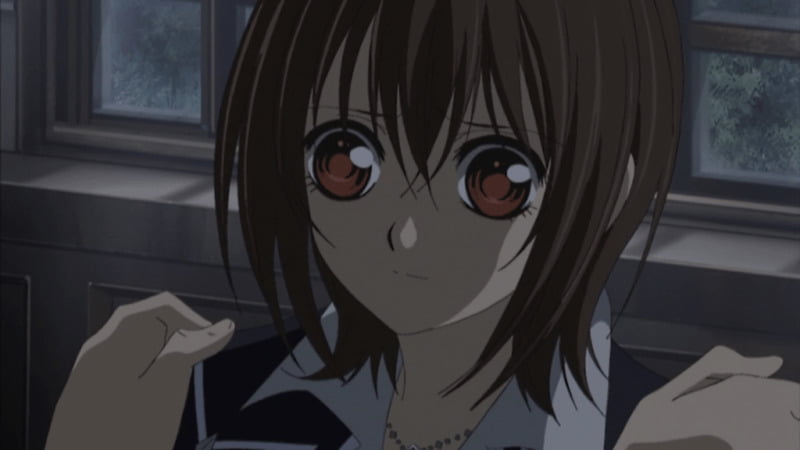 The anime takes place in a world in which vampires and humans coexist, unknowingly to humans.
The heroine, a high school girl called Yuuki Cross attends a school that separates humans and vampires thanks to "the Day Class and the Night Class" system. Yuuki, together with Zero Kiryuu—her stepbrother—are prefects for the Day Class and they do their utmost to keep everything running smoothly, ensuring to keep the real identities of the Night Class students secret from the Day Class students.
Yuuki considers this job a perfect opportunity to meet her savior and crush from the Night Class, Kaname Kuran. Zero, on the other hand, finds it a nuisance because he hates vampires more than anything.
But can humans and vampires really coexist like this?
What people love about it
Vampire Knight is one of the few anime series that includes both vampires and romance in its plot. Vampires come in a wide range of personalities; some are as thirsty as animals, while others have far greater control over their desires.
Vampire Knight stands out because, while being a soft reverse harem, it has a solid plot. In my perspective, the animation is also extremely impressive, especially considering it was created in 2008. The characters are well-developed and intriguing, with a mysterious backstory; the anime does an excellent job of unraveling Yuuki's past. It's an unexpected one, to be sure.
Expand Your Shoujo Collection with Vampire Knight
---
9. Versailles no Bara (The Rose of Versailles)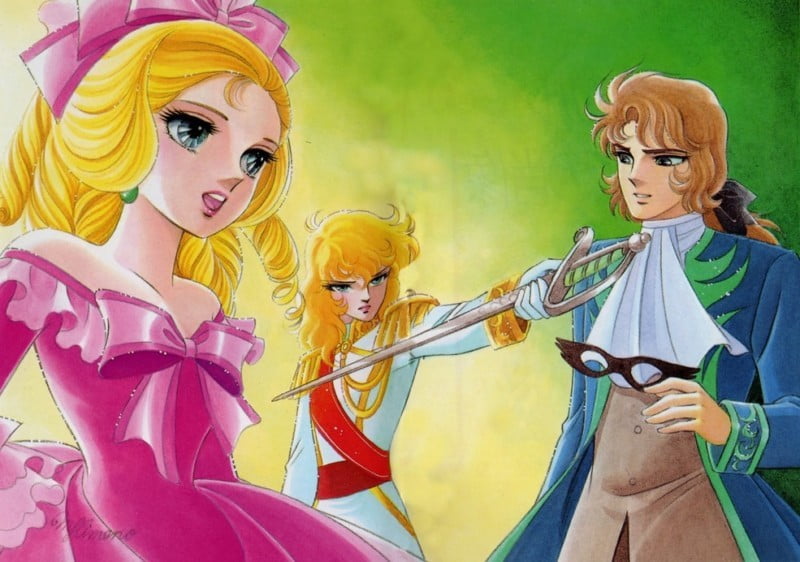 Genres: Military, Historical, Drama, Romance, Shoujo
Episodes: 40
Synopsis
In 1755, Marie Antoinette is born in the royal family of Austria and raised in luxury. However, the fate of the future queen of France is set in stone—at the young age of 15, she has to leave her family and marry the crown prince of France.
At the same time in France, a girl is born in the family of the Commander of the Royal Guards. Upset at not having a male heir, her father decides to raise her as a man and names the girl Oscar. Oscar is trained from a young age to become the leader of the Royal Guards, but she is yet to discern that the will of the queen sometimes does not equal the good of the people.
(Source: MAL)
What people love about it
The anime is portraying a realistic, romantic, tragic, and compelling historical story about the events leading up to the french revolution (the 1700s). History becomes interesting thanks to this anime even if you are not into it normally. If you have seen Marie Antoinette (the real movie), you will very likely like this too.
Despite the fact that it is rather old, fans frequently compliment a terrific cast of characters with distinct personalities, a strong female lead, and stunning character design (1979).
Check out The Rose of Versailles on Amazon
---
8. Ao Haru Ride (Blue Spring Ride)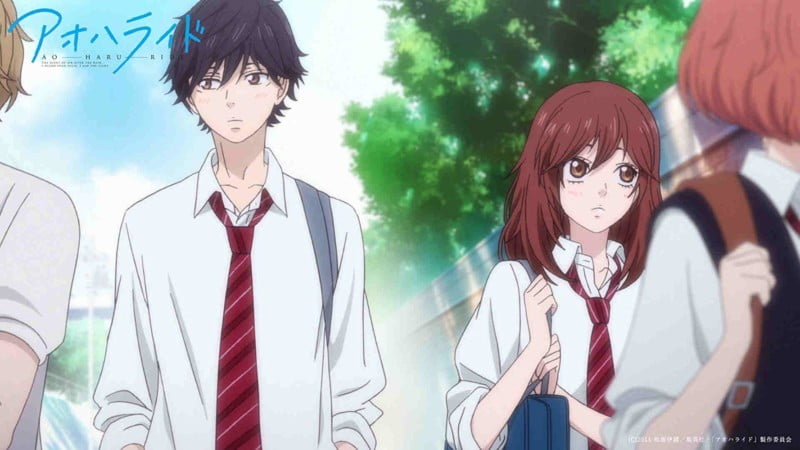 Genres: Comedy, Drama, Romance, School, Shoujo, Slice of Life
Episodes: 12
Synopsis
Futaba Yoshioka has a few reasons why she wants to "reset" her image and life as a new high school student. Because she's cute, she was ostracized by her female friends in junior high, and because of a misunderstanding, she couldn't get her feeling across to the only boy she has ever liked, Tanaka-kun.
Now in high school, she is determined to be as unladylike as possible so that her friends won't be jealous of her. While living her life this way contentedly, she meets Tanaka-kun again, but he now goes under the name of Kou Mabuchi. He tells her that he felt the same way as she did when they were younger, but now that is a thing of the past. Will Futaba be able to continue her love that never even started from three years ago?
(Source: Ao Haru Ride Fandom)
What people love about it
While the plot isn't very profound or innovative, the anime excels in terms of well-developed and realistic characters, superb art and animation, and romantic situations that will have you cheering, upset, pleased, delighted, and any other emotion you can think of.
It has a simple premise and straightforward storytelling, but the characters in Ao Haru Ride have personalities that reflect the views of most high school students, earning them a spot as one of the best slice-of-life rom-coms out there.
More Blue Spring Ride to Read & Watch on Amazon
---
7. Kamisama Kiss (Kamisama Hajimemashita)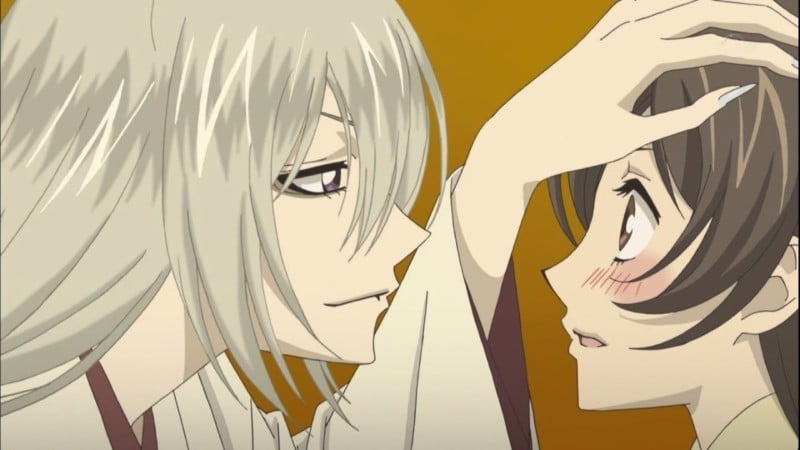 Genres: Comedy, Demons, Supernatural, Romance, Fantasy, Shoujo
Episodes: 13
Synopsis
After being kissed on the forehead by a stranger she saved, Nanami becomes a land god. Due to her father's debts, she has become homeless, so she reluctantly accepts the stranger's offer to live in his home as a gesture of gratitude. When she arrives at the address, she realizes that the so-called house is actually a shrine with shrine spirits and a lovely familiar called Tomoe.
What people love about it
Kamisama Kiss is a well-known shoujo anime, so you've undoubtedly heard of it by now. Despite being set in the real world and including mundane occurrences such as going to school, the character design and animation are both wonderful, the premise is engaging and distinctive, and you are surrounded by youkai, deities, and shrines.
You can't guess what will happen next because the romantic development isn't rushed, so you just keep binge-watching. This anime exemplifies what a great rom-com should be like.
I can't forget to mention that Kamisama Kiss contains the most attractive fox youkai, Tomoe, who is perfect for a boyfriend.
Related: 7 Anime Like Kamisama Hajimemashita 
See the Latest Kamisama Kiss Products on Amazon
---
6. Akatsuki no Yona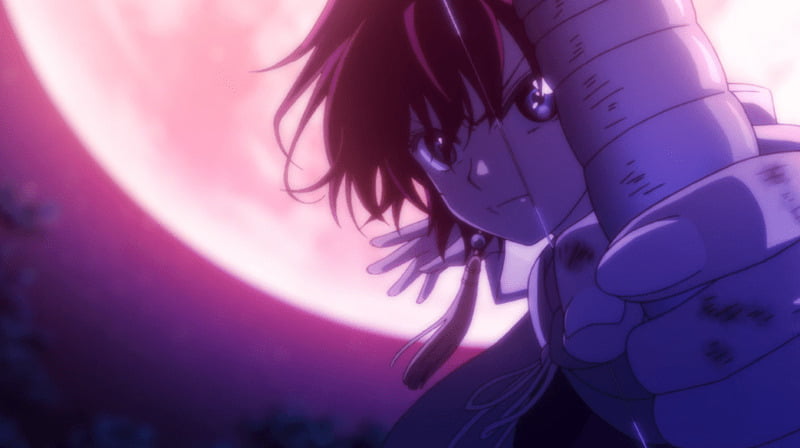 Genres: Action, Comedy, Historical, Parody, Samurai, Sci-Fi, Shounen
Episodes: 201
Synopsis
The kingdom of Kouka is graced with a lovely princess who charms everyone she meets with her childish innocence. Yona is her name, and she has spent her life hidden in the royal palace, safe from harm. All wonderful things, however, must come to an end.
Yona's ideal world is shattered as a horrible act of betrayal threatens to wipe out all she holds dear, including her birthright as Princess of Kouka. She is forced to abandon the palace with no one to trust but her childhood friend and devoted bodyguard Son Hak. When Yona is faced with the dangers of surviving in the wild while being hunted, she discovers that her country is no longer the secure sanctuary it once was.
Yona swears to do everything in her ability to grow strong enough to crush her foes now that she is free of the shackles of naivety. With Hak by her side, she must piece together the shards of an ancient mythology that could hold the key to recovering her kingdom from those who plotted against her.
What people love about it
Yona, the story's heroine, is not your typical crybaby female character. True, at the start of the story, she is a very fragile and spoiled individual, and her portrayal of a princess is typical.
But that all changes when her father dies, forcing her to leave her beloved palace and lose her position as a princess. Her story is tragic, but she grows into a stronger woman with her own ambitions and goals.
Akatsuki no Yona has a compelling and well-written story, stunning art and animation, and well-developed characters.
Browse Akatsuki no Yona on Amazon
---
5. Nana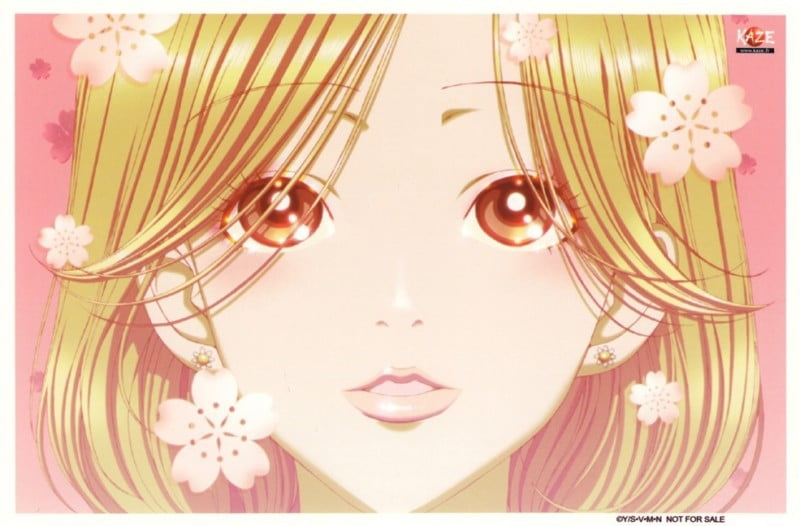 Genres: Music, Slice of Life, Comedy, Drama, Romance, Shoujo
Episodes: 47
Synopsis
Nana Komatsu is a helpless, naïve 20-year-old who easily falls in love and becomes dependent and clingy to those around her. Even though she nurses ambitious dreams of removing herself from her provincial roots and finding her true calling, she ends up traveling to Tokyo with the humble reason of chasing her current boyfriend Shouji Endo.
Nana Osaki, on the other hand, is a proud, enigmatic punk rock vocalist from a similarly rural background, who nurtures the desire to become a professional singer. Putting her career with a fairly popular band (and her passionate romance with one of its former members) firmly behind her, she boards the same train to Tokyo as Nana Komatsu.
Through a fateful encounter in their journey toward the metropolis, the young women with the same given name are brought together, sparking a chain of events that eventually result in them sharing an apartment. As their friendship deepens, the two attempt to support each other through thick and thin, their deeply intertwined lives filled with romance, music, challenges, and heartbreaks that will ultimately test their seemingly unbreakable bond.
(Source: MAL)
What people love about it
This is the one for you if you enjoy emotionally connecting with anime. Nana's characters are colorful and lifelike (you'll probably recognize yourself in them), and the environment is shown accurately so that you may relate to them based on your own real-life experiences. There's also a lot of character development.
Nana makes it easy to distinguish between individuals because everyone has a solid backstory, distinct characteristics, and an underlying secret or mystery.
---
4. Kimi ni Todoke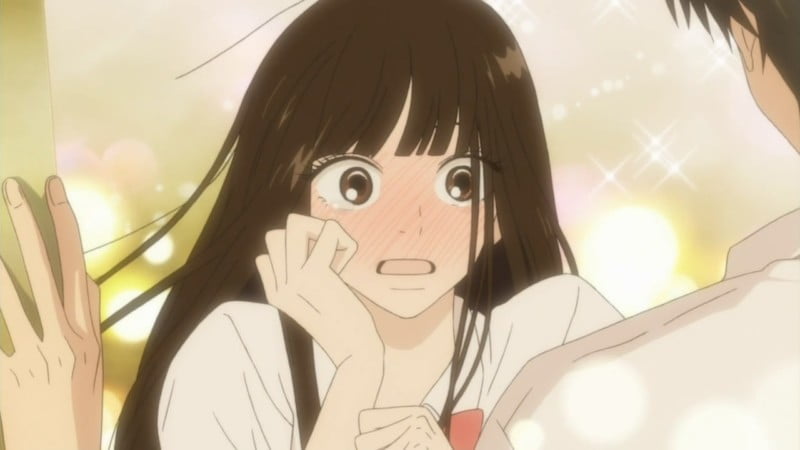 Genres: Slice of Life, Drama, Romance, School, Shoujo
Episodes: 25
Synopsis
Kuronuma Sawako, also known as Sadako (the ghost girl from "The Ring") by her classmates, is just looking for friends and a typical high school experience. Her peers, however, find her frightening and misinterpret her shy and sweet demeanor as ill intent.
Sawako admires Kazehaya-kun, the most popular boy in class, and is immediately drawn to him because of his refreshing nature. When Kazehaya-kun approaches her, she has great hopes for the friendship she has yearned for—and possibly something more!
What people love about it
Regardless of how corny the story may appear, the execution was flawless. Others fear Sawako because they can't see her for the lovely and sweet person she is on the inside. Kazehaya is the only one who can see it, which leads to a friendship and, eventually, a romance. The anime avoids unneeded drama and sad occurrences in favor of telling a genuine romantic story with memorable supporting characters.
There is no reverse harem here; the male protagonist is not a conventional bishounen surrounded by 1000 females, and the female protagonist does not go for the "bad guy," but rather for a nice guy who is popular with both girls and boys.
It's also one of three slice-of-life anime on this list.
Only quality shoujo with Kimi ni Todoke on Amazon
---
3. Hotarubi no Mori e (The Light of a Firefly Forest)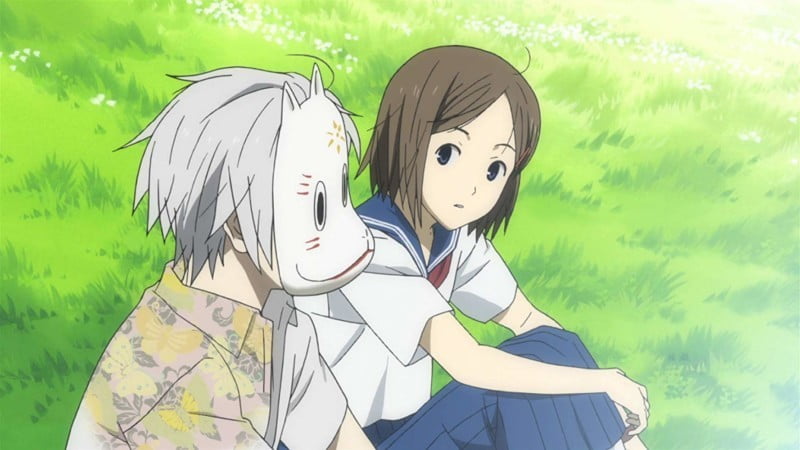 Genres: Drama, Romance, Shoujo, Supernatural
Episodes: 1 (Movie)
Synopsis
Intrigued by the tale of a mountain god, six-year-old Hotaru Takegawa loses her way in the ancient forest while visiting her uncle. Exhausted and desperate for help, Hotaru is thrilled to find a masked forest spirit named Gin. She learns the hard way that she should not touch the boy, or he would disappear. Despite this, Gin leads Hotaru out of the forest and warns her never to return when she promises to come again with a gift.
Paying no heed to his cautionary words, and despite being separated by both distance and planes of existence, Hotaru and Gin become close friends as she visits him every summer. However, their relationship and resolve are put to the test, when romantic feelings conflict with the one and only rule.
(Source: MAL)
What people love about it
Many fans of this anime will tell you that Hotarubi no Mori e can break your heart (in such a short time, yes). The story is touching and it explores much more than conventional romance can—what if you could not hold what you find dear? What if you love someone who can't be touched? What if you both want to hold hands, kiss, hug… and you simply can't?
They are together, but they are not. The philosophical concept of this anime is truly amazing—and the ending will surely make you cry.
The anime teaches us how precious love is and how little it takes to lose something we hold dear.
---
2. Kaichou wa Maid-sama!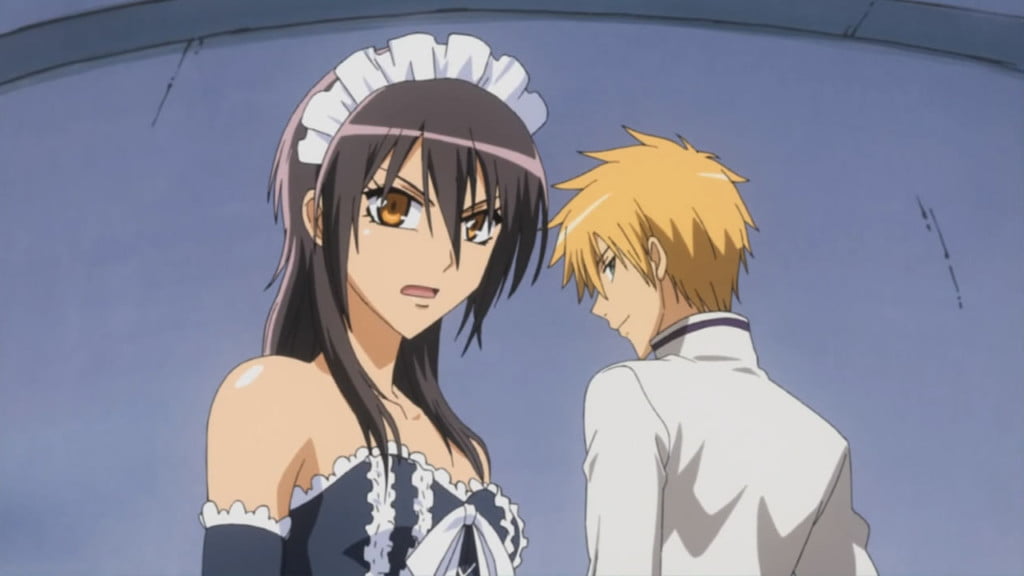 Genres: Comedy, Romance, School, Shoujo
Episodes: 26
Synopsis
Misaki Ayuzawa is the first female student council president at her school, which recently changed from an all-boys to a co-ed high school. Misaki may appear ambitious and well-disciplined at school, but she also has a side job as a maid at a maid café, which she keeps secret from her classmates.
Everything appears to be well hidden until one day, when some of the school's students visit the maid café where she works!
What people love about it
Kaichou wa Maid-sama! is having an unoriginal premise of a slightly tsundere girl falling for a "bad boy" who is actually kind.
But there's something about Maid-sama that makes you want to watch each episode more and more. I'm not sure what it is—maybe it's the growth of Misaki and Usui's friendship, maybe it's the general inspiring feeling you get from Misaki's hard work, or maybe it's the whole rom-com light-hearted environment that cheers you up.
In any case, this anime is incredible, and I watch it at least once a year.
Related: 7 Cute Anime Like Kaichou-wa Maid Sama!
More Kaichou-wa Maid Sama! on Amazon
---
1. Natsume's Book of Friends (Natsume Yuujinchou)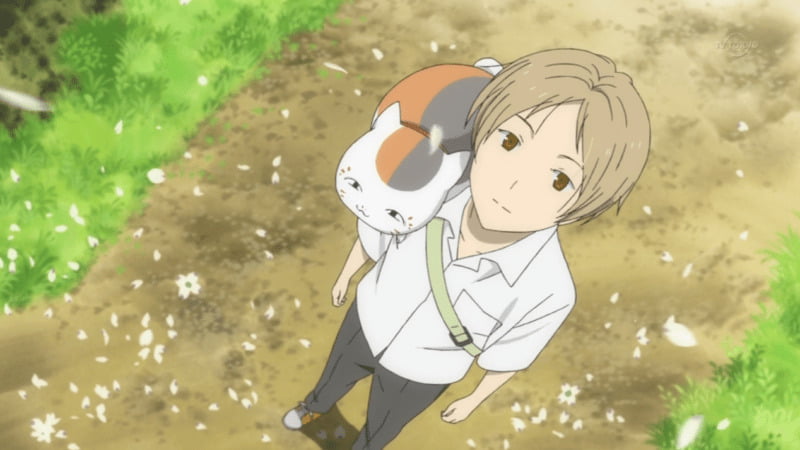 Genres: Slice of Life, Demons, Supernatural, Drama, Shoujo
Episodes: 13
Synopsis
Natsume Yuujinchou follows Natsume, a fifteen-year-old boy who has been pursued by youkai his entire life. He soon learns that his late grandmother left him a Book of Friends, which contains sealed youkai hoping to reclaim their lost freedom. Natsume, accompanied by Madara, attempts to free the youkai bound by his grandmother's contract.
What people love about it
Natsume Yuujinchou (Season 6) is the highest-rated shoujo of all time (according to MAL users). The other seasons of this anime are included within the top best-rated shoujo on MAL multiple times.
The show does an excellent job with storytelling, characters, and manipulating your emotions. It's both touching and lighthearted.
Kawaii Natsume's Book of Friends Products on Amazon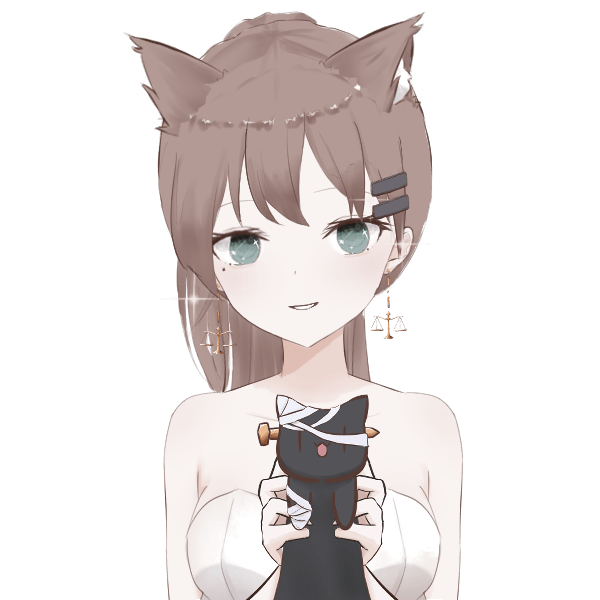 Hi, my name is Mia, and I am the founder of 9 Tailed Kitsune. I am a big fan of esports, games, and anime. When I was around 7 years old, Phantom Thief Jeanne sparked my fascination for anime, and it has never faded!