Everyone knows that reverse harem (as opposed to traditional harem which features a male character having multiple female characters around him, often in love with him) is a nice, refreshing spark in the harem-for-males-dominated anime world.
As much as I adore fit & hot anime chicks, I have a thing for bishounen guys surrounding a sweet innocent soul too!
To ensure that only the high-quality reverse harem anime gets on the list, I picked only the best reverse harem anime I have seen.
---
10. Sheng Shi Zhuang Niang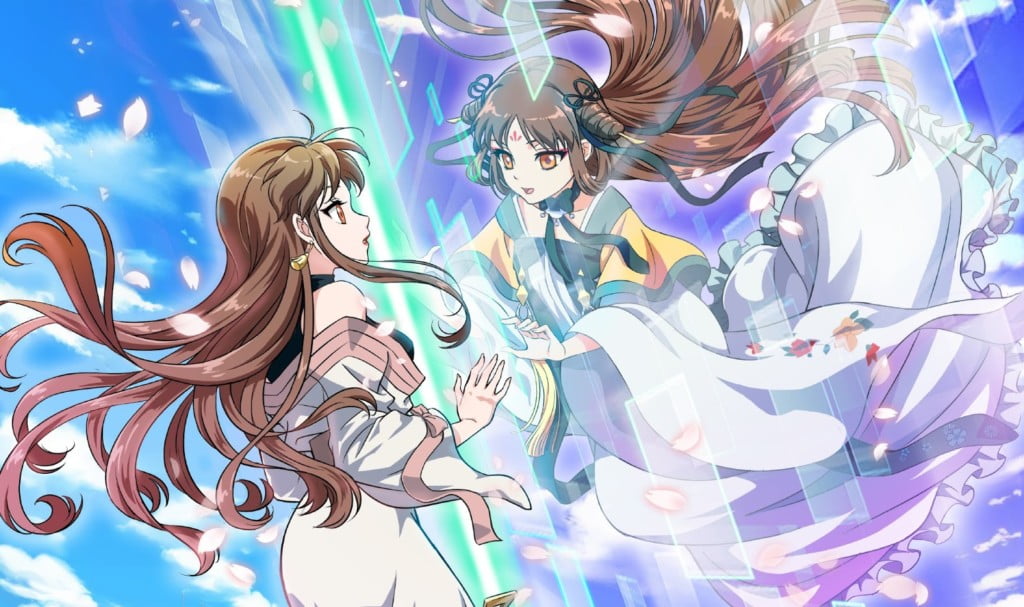 Genres: romance, historical, drama, game, shoujo
Episodes: 20
Airdate: 2018
After suffering a car accident and becoming "a vegetable" in real life, the consciousness of a beauty blogger is trapped in a VR game where she has to complete tasks related to makeup.
Related: 7 Anime To Watch If You Love Sheng Shi Zhuang Niang
---
9. Kamigami no Asobi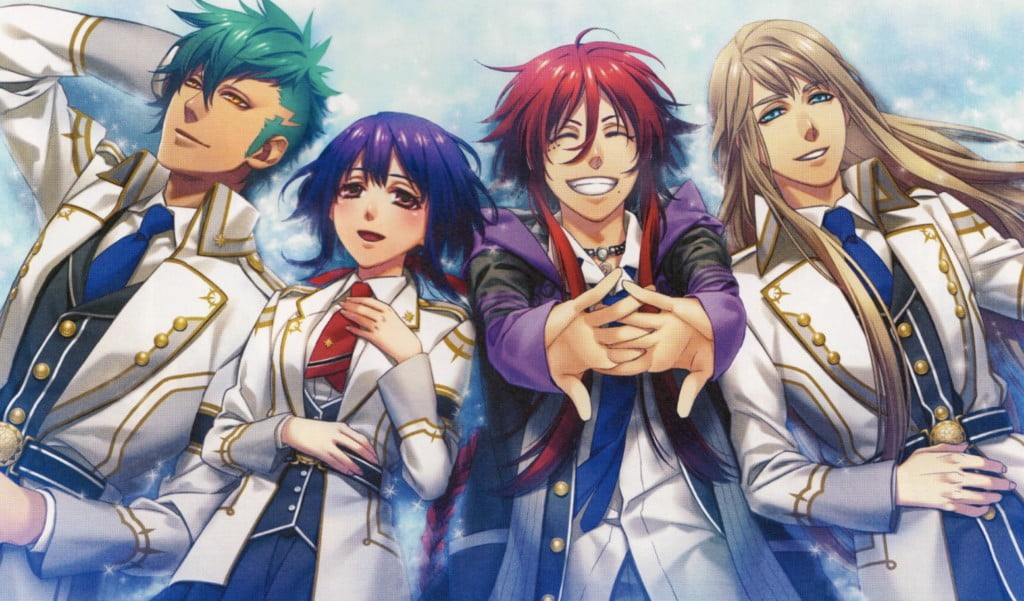 Genres: romance, fantasy, harem, shoujo, supernatural
Episodes: 12
Airdate: 2014
Kamigami no Asobi centers around the story of Yui Kusanagi, the daughter of a Shinto shrine priest who discovers a strange sword, which transports her to an alternate world. Yui is assigned a difficult task: she has to teach the meaning of love to handsome young Gods attending the same school as she does.
---
8. Brothers Conflict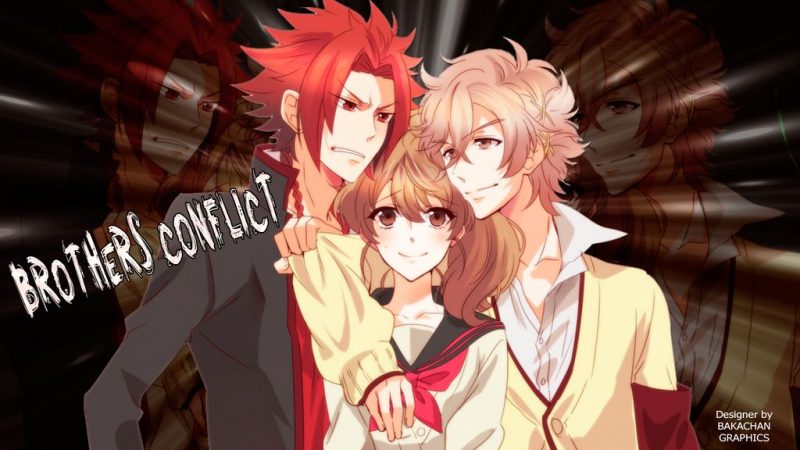 Genre: reverse harem, romance, shoujo
Episodes: 12
Airdate: 2013
The main heroine named Ema Hinata used to be an only child until one day her life gets turned upside down due to her single father marrying a new woman – she gains 13 step-brothers in the process.
To give the fresh married couple space, she moves in with her stepbrothers who all have unique looks and personalities, and whilst they are in the process of becoming family she realizes that it's not only sibling love that grows between them – they start falling in love with her. Who is going to win Ema's heart in the end?
You might find this helpful: 7 Reverse Harem Anime Like Brothers Conflict
---
7. Vampire Knight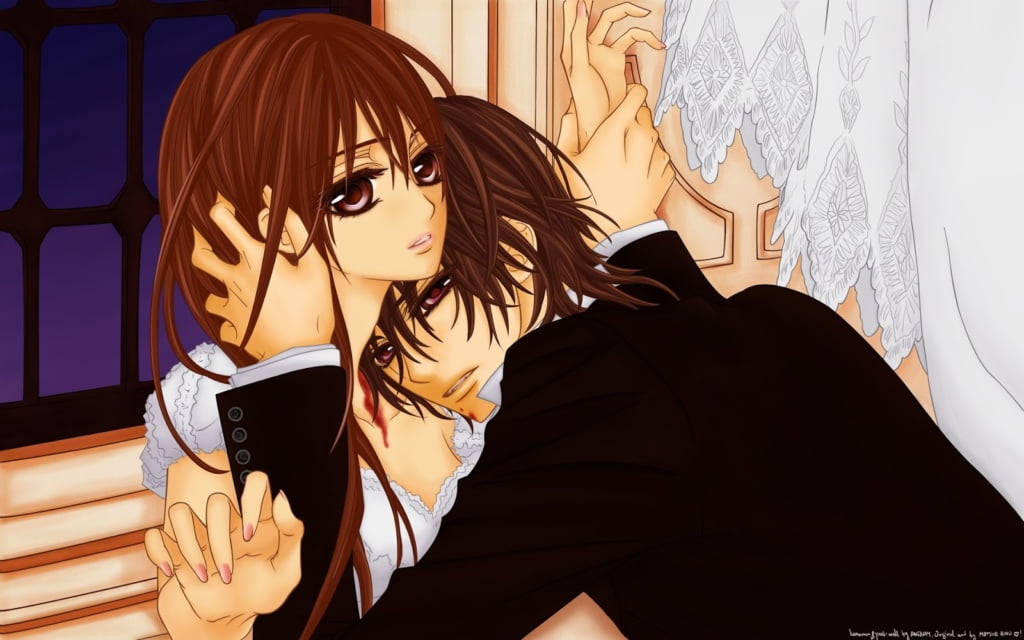 Genres: drama, mystery, supernatural, vampire, romance, shoujo
Episodes: 13
Airdate: 2008
The anime takes place in a world in which vampires and humans coexist (unknowingly to humans).
A high school girl named Yuuki Cross is attending a school that separates humans and vampires thanks to "the Day Class and the Night Class" system. Yuuki, together with Zero Kiryuu, her stepbrother, are prefects for the Day Class who are trying to keep everything running smoothly and keep the secret of the Night Class safe. Yuuki considers the prefect job a good opportunity to meet her savior and crush from the night class, Kaname Kuran, meanwhile Zero finds it a nuisance because he deeply hates vampires.
But there is a question that remains unanswered: can humans and vampires coexist peacefully?
Read also: 7 Anime Like Vampire Knight
---
6. Fruits Basket (2019)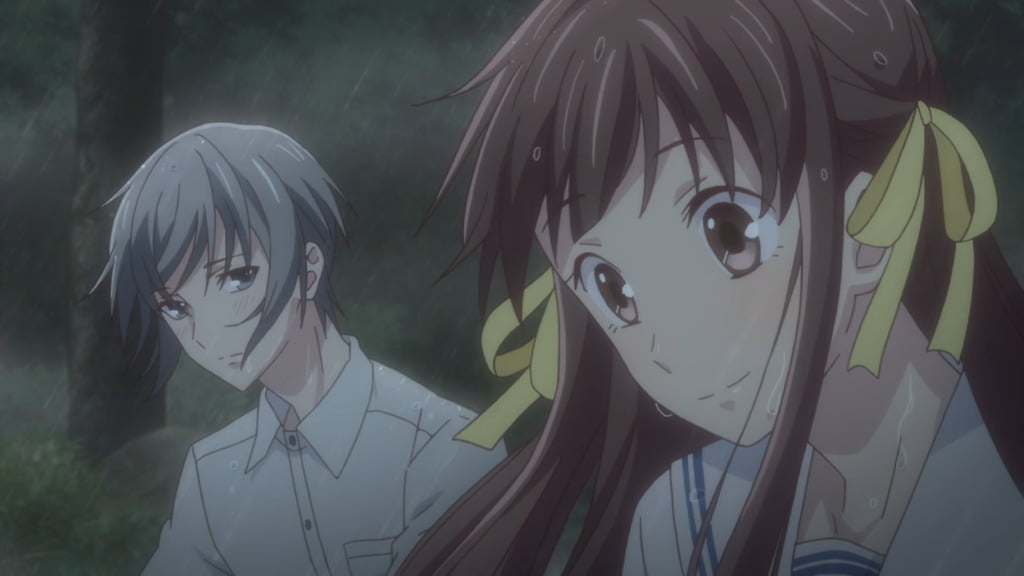 Genres: slice of life, comedy, supernatural, drama, romance, shoujo
Episodes: 25, currently airing
Airdate: 2019
Tohru is a hard-working and sweet girl who had lost both of her parents and was forced to live in a tent until she moved with three seemingly normal guys (who happened to be also very attractive) but in reality, the boys are possessed by zodiac animals.
How will this turn out?
---
5. Amnesia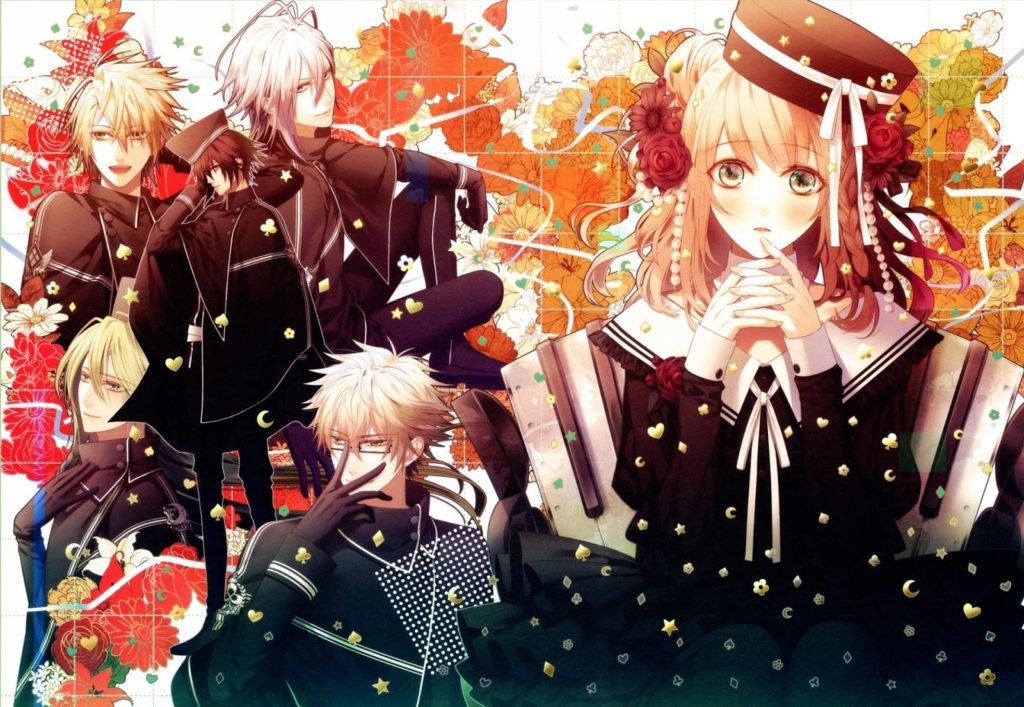 Genres: reverse harem, romance, mystery, fantasy, josei
Episodes: 12
Airdate: 2013
As the title hints, the main heroine awakens one day after she fainted at work with complete amnesia. To get her safely home, the staff calls two of her friends named Shin and Toma to escort her.
Soon after, when left alone at her home, she meets a spectral boy named Orion who is visible only to her and explains that the cause of her amnesia is him entering her world and vows to help her remember who she is.
Finding a way to remember her life and who she is turns out to be a very difficult task to be done – she gets involved with multiple handsome men with various motives as she starts to unfold the mystery of the strange circumstances, puzzling her lost memories piece by piece as the time progresses.
---
4. Dance with Devils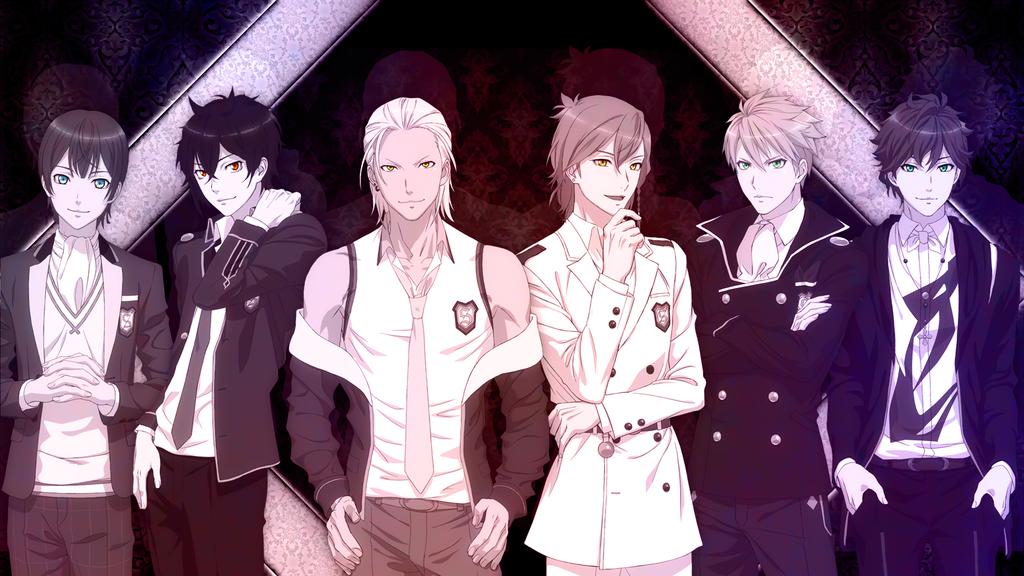 Genres: reverse harem, supernatural romance, demons, vampire, shoujo
Episodes: 12
Airdate: 2015
Ritsuka Tachibana, the main heroine could be considered a perfect student so she is naturally shocked when she gets summoned by the student council which depictures her as a troublemaker.
The events take a quick turn afterward, dragging unsuspecting Ritsuka into a dangerous world of vampires and devils who compete with each other, searching for a forbidden item with tremendous power, granting them to rule the world.
As the title might have already revealed, Ritsuka is the center of attention for the handsome student council members ♥‿♥.
Related: 7 Anime Like Dance With Devils (2019)
---
3. Watashi ga Motete Dousunda (Kiss Him, Not Me!)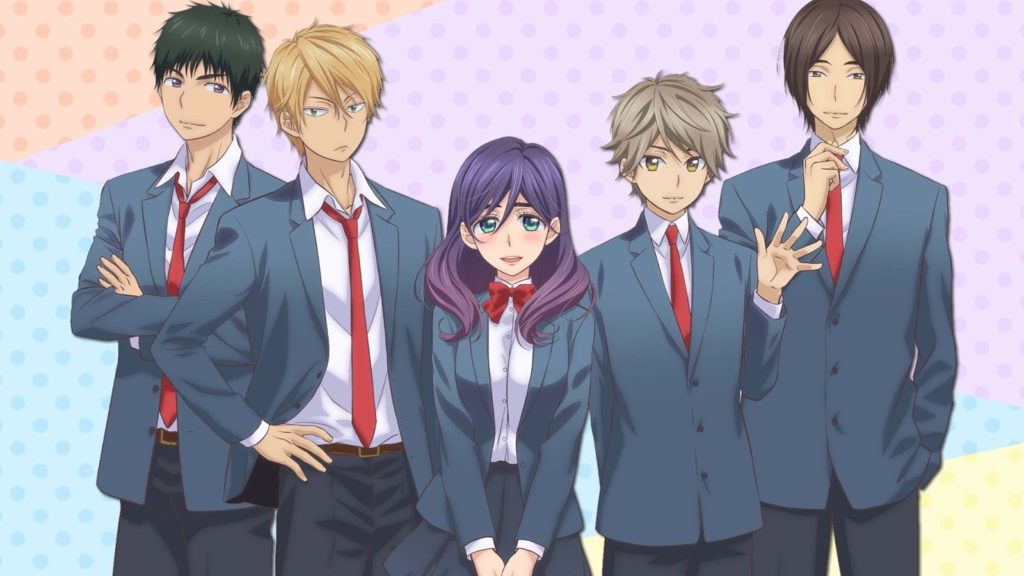 Genres: reverse harem, romance, comedy, school, shoujo
Episodes: 12
Airdate: 2016
The story centers around a high-schooler Kae Serinuma, who is a very nice person with a passion for anime and manga, mainly when it comes to yaoi. This obsession with yaoi makes Kae fantasize about her male classmates engaging in yaoi activities. Kae might be kind and wonderful but she is overweight. Thus, males don't pay much attention to her in a romantic way.
One day, Kae witnesses the death of her favorite anime character which makes her experience utter sadness and she falls into depression. For the next week, Kae does not attend school and does not consume any meals either. Fast forward one week, Kae ends up being a completely different person regarding looks–she now has the figure of every girl's dreams and is also beautiful when it comes to face traits.
Naturally, after the transition from an overweight girl into a number one class beauty, she finds herself surrounded by four attractive boys attending her school. It has one catch though: Kae would rather see them engaging in a romance with each other instead of wanting to spend time with her.
---
2. Diabolik Lovers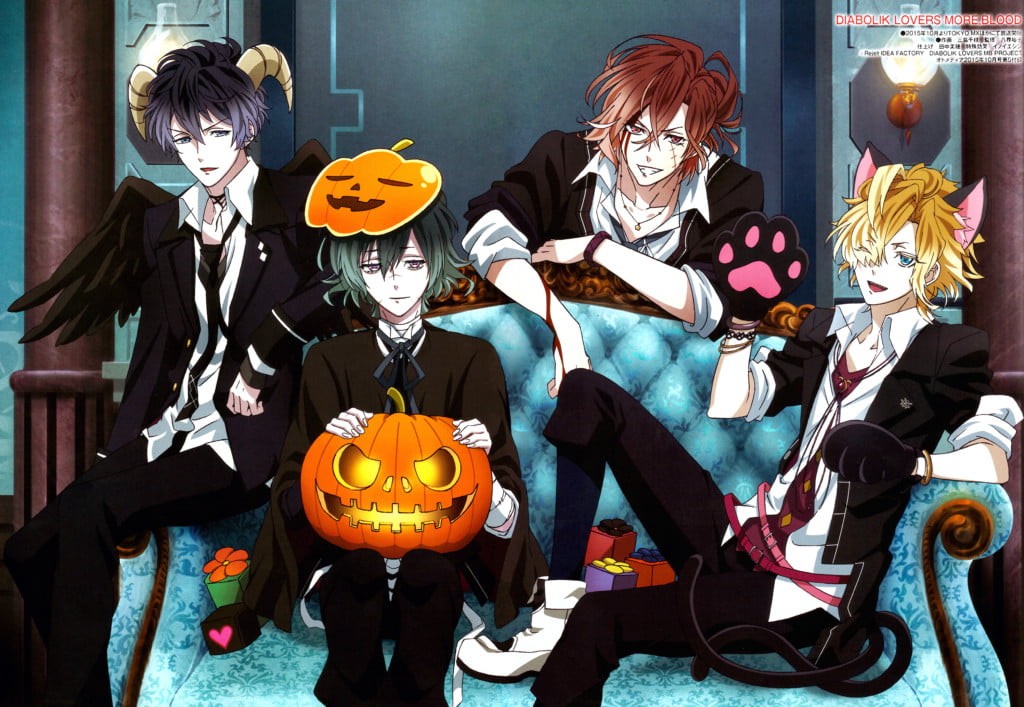 Genres: reverse harem, supernatural, vampire, school, shoujo
Episodes: 12
Airdate: 2013
The story focuses on a little, innocent-looking blonde girl named Yui. She is under weird circumstances forced to live in a house with 6 boys, who are… a little weird. Soon she will find out a secret: all of them all vampires with lust for her delicious blood.
Related: 7 Anime Like Diabolik Lovers (2019)
---
1. Kamisama Hajimemashita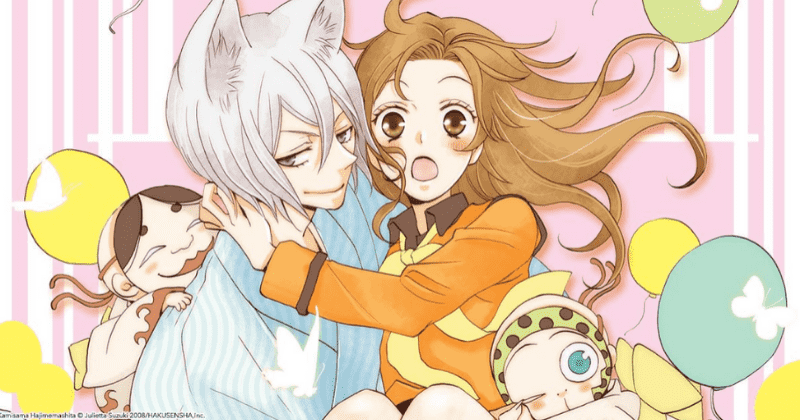 Genres: supernatural, comedy, romance, fantasy, demons, shoujo
Episodes: 13
Airdate: 2012
This is one of my most favored anime ever. This anime is perfect in every aspect for a romantic soul. It's not oversweet and the relationship between the main characters develops slowly, but not too slowly so you won't be bored to death.
The main heroine named Nanami Nonozomo is a "normal" high schooler. Except for the fact that her father ran away because of his gambling debt. As a result, Nanami had to leave her house because of eviction (basically becoming homeless).
After saving a man named Mikage who was chased by a dog and ended up hanging on a tree, she receives a kiss on her forehead from Mikage who also offers her to stay in his house instead of him. Nanami is homeless so she accepts the offer, not realizing that Mikage bestowed upon her a mark of Deity.
She soon finds out that she will live with a familiar, an attractive fox yokai Tomoe and also the keepers of the shrine. Nanami becomes the Earth God and works hard to fit into her new role whilst trying to live a normal high school life.
Read also: 7 Anime Like Kamisama Hajimemashita (Kamisama Kiss)