Disclaimer: This post contains affiliate links. If you use these links to buy something, I may earn a small commission, without any extra cost to you. As an Amazon Associate, I earn from qualifying purchases. Thank you!
Brothers Conflict is one of the best reverse harem anime. It's definitely not a soft reverse harem as I call anime like Fruits Basket for example.
The difference between a soft reverse harem and an actual reverse harem is that the former is just hinting instead of including romantic scenes with multiple guys—it might be one-sided from the guy's side or it might be so "soft" that you barely notice because it's borderline friendship.
Brothers Conflict is exactly the definition of what a legit reverse harem should be—many romantic & tense scenes with multiple hot guys.
Fantasy has no boundaries in this anime even though it's not exactly what you would call a fantasy anime (it has some supernatural phenomena though).
I did my best to come up with 7 anime like Brothers Conflict below.
---
7. Uta no☆Prince-sama♪ Maji Love 1000%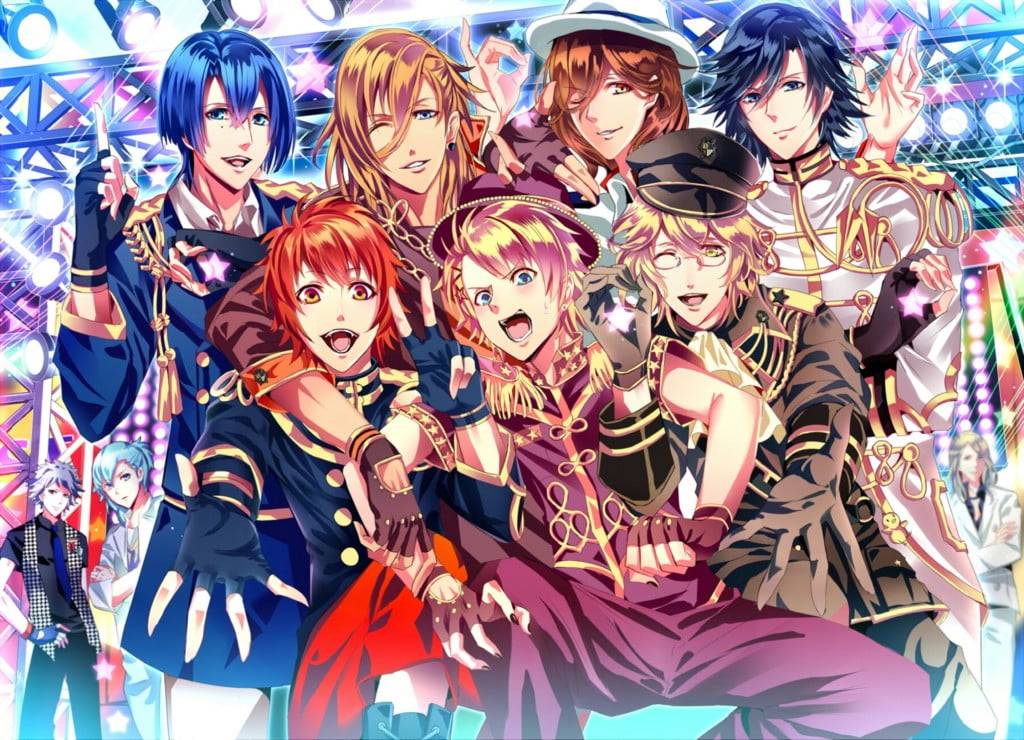 Fans of Diabolik Lovers will love the perfect reverse harem atmosphere that Uta no☆Prince-sama♪ Maji Love 1000% created.
The series centers around an aspiring composer from the countryside named Haruka Nanami who dreams of having the opportunity to compose music for her idol, Hayato Ichinose. She enrolls in Saotome Academy, a renowned vocational school for the performing arts, in order to realize her goal.
Haruka quickly discovers that the competition is fierce because the school is home to many incredible and bright upcoming idols and composers. The course of events changes when she encounters a mysterious man one fateful night who is standing in the moonlight and who appears to be a familiar face.
---
6. Amnesia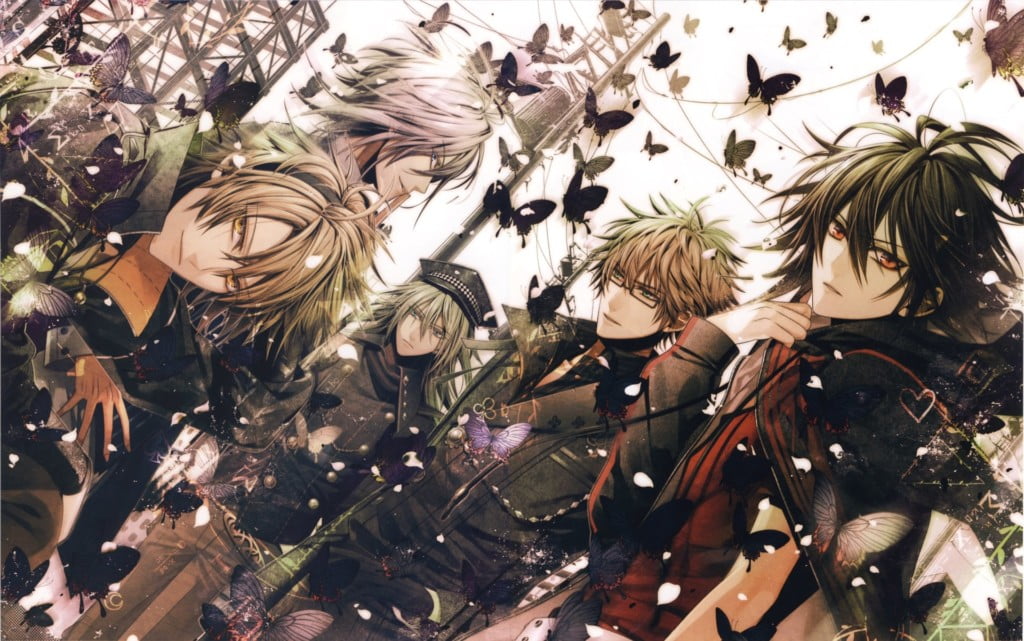 Like Diabolik Lover's Yui, Amnesia's MC is a quiet and shy girl who ends up surrounded by many handsome guys. There are various scenes dedicated to every romantic ship, which is something that fans of the reverse harem love to see.
The heroine, as the title suggests, wakes up one day after fainting at work with total amnesia. The staff asks two of her pals, Shin and Toma, to accompany her home safely.
Soon after, when she is left home alone, she encounters a spectral boy named Orion who is only visible to her. He tells her that he entered her world and caused her amnesia, and he promises to help her know who she is. Finding a method to remember her life and identity proves to be a very challenging effort, and as she begins to unravel the mystery of the bizarre circumstances and puzzle her lost memories, she becomes involved with a number of attractive men who have different objectives.
---
5. Kamigami no Asobi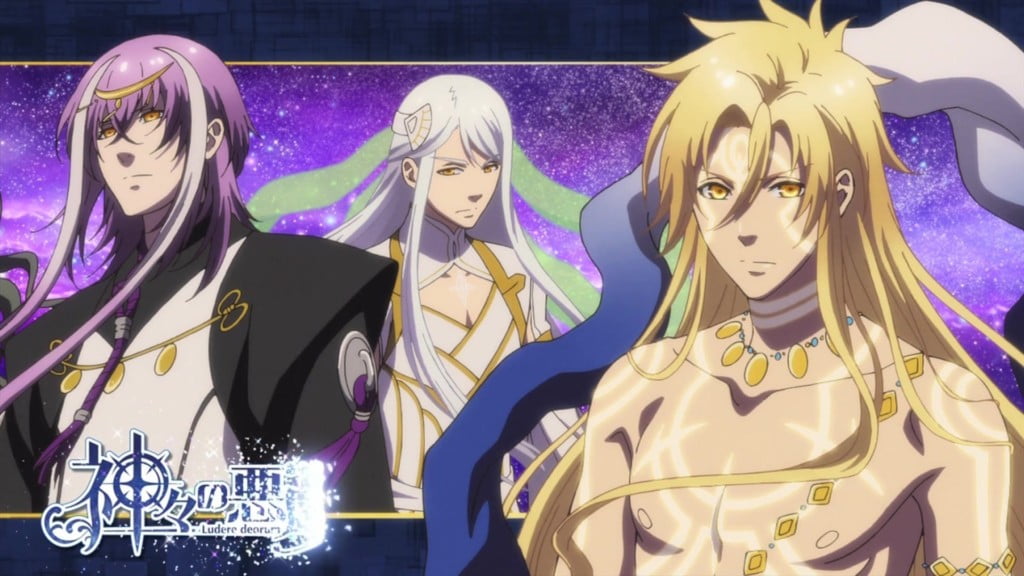 Fans of the reverse harem and bashful heroines like Yui from Diabolik Lovers are sure to enjoy Kamigami no Asobi.
Kamigami no Asobi focuses on the life of Yui Kusanagi, a Shinto shrine priest's daughter who finds a weird sword that sends her to a different dimension. Yui is given a challenging assignment: she must impart the concept of love to attractive young Gods enrolled at the same school as her.
---
4. Bonjour♪Koiaji Pâtisserie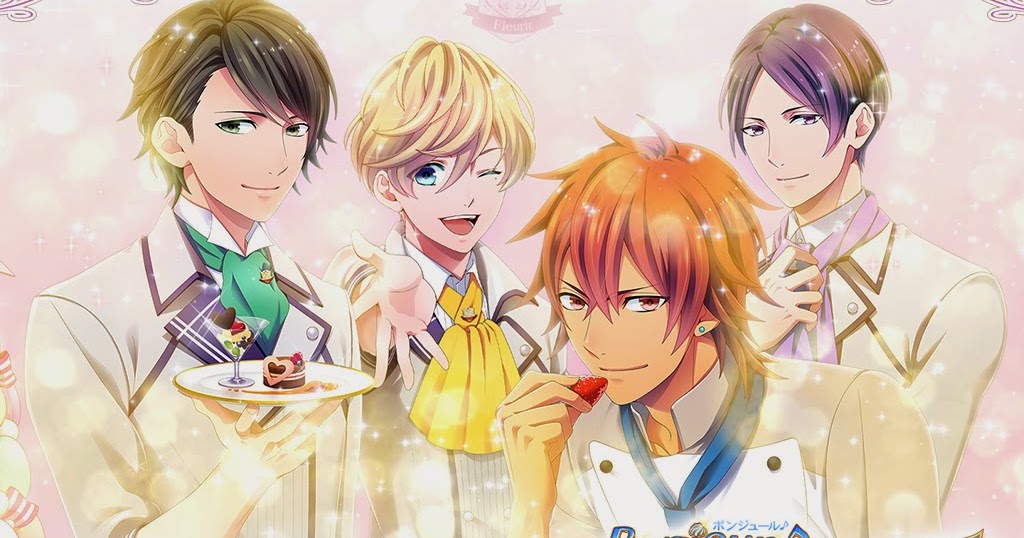 Bonjour♪Koiaji Pâtisserie revolves around Sayuri Haruno, a girl who attends an elite confectionery school Fleurir on a scholarship to follow her dream to open a pastry shop. While trying her best to achieve her ambition, she encounters many aspiring and stunning confectioners at her school.
Both anime series are reverse harems with many charming guys who are head over the heels for the female MC.
---
3. Fruits Basket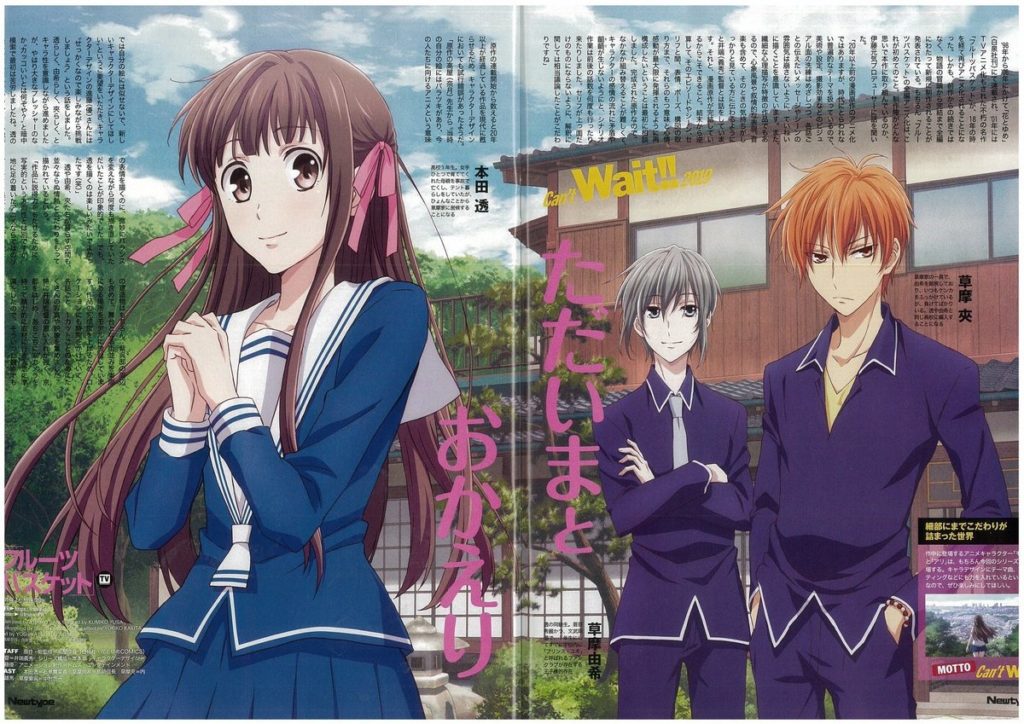 Tohru is a devoted and kind girl who lost both of her parents and was forced to live in a tent until she moved in with three men who appeared to be normal but are actually possessed by zodiac animals. The men are also quite gorgeous. What will happen in the end?
Like Brothers Conflict, Fruits Basket contains a lot of fantasy elements and has a similar premise: an ordinary but kind girl moves in with multiple handsome guys due to her family circumstances.
---
2. Dance With Devils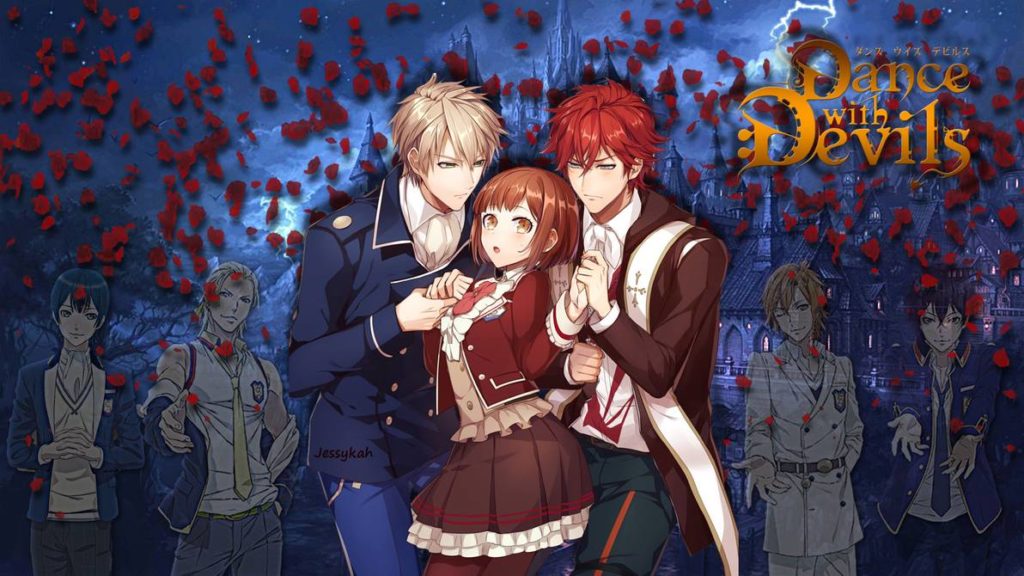 Dance With Devils is another reverse harem anime with supernatural boys and a naive heroine, just like Diabolik Lovers.
The main character, Ritsuka Tachibana, might be thought of as a model student, so she is understandably shocked when the student council summons her and paints her as a troublemaker. After that, things quickly change, and Ritsuka is thrust into a deadly world of vampires and demons who are in competition with one another for a forbidden object that will give them the ability to dominate the world.
Ritsuka is the focus of the handsome student council members' attention, as the title may have already hinted.
Read also: 7 Anime Like Dance With Devils
---
1. Diabolik Lovers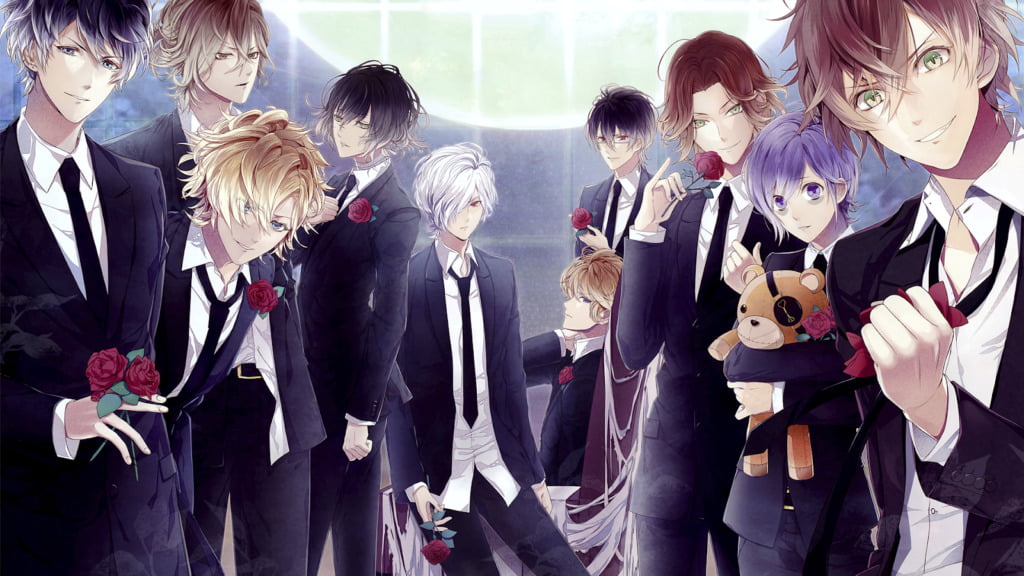 Perhaps one of the most similar anime to Brothers Conflict is Diabolik Lovers.
The story is set in a secluded mansion where Yui Komori moves in with six Sakamaki brothers—Shuu, Reiji, Ayato, Kanato, Laito, and Subaru—a family of vampires. They quickly come to the conclusion that Yui is their new sacrificial wife, despite their initial confusion about why she showed up there in the first place. Aside from that, they all appear to have wicked intentions for her.
Both shows are about a girl who moves in with a new "family" due to unfortunate circumstances. The residents (who are also brothers) fall in love with her.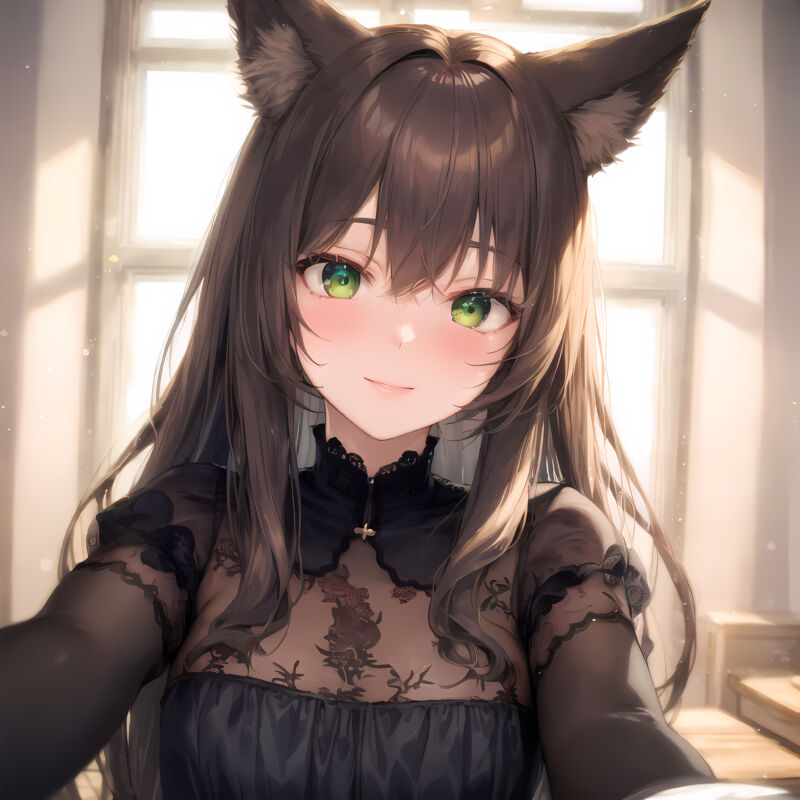 BEFORE YOU GO...
Thanks for reading my article!
If you enjoyed it, please consider supporting me on Patreon. As a Patron, you'll gain access to exclusive perks like stunning AI artworks that are not shared anywhere else, personalized AI-generated art pieces, and the ability to shape the future of this blog by suggesting topics you'd like me to cover.
Your support means everything to me and enables me to keep creating content that I'm passionate about. ✨

Also, you're welcome to join our 9 Tailed Kitsune Anime Discord community. We'd love to have you there! 🙌