Are you searching for the best romantic fantasy anime to watch right now? Look no further! This article presents a list of the top fantasy romance anime shows that are sure to captivate you with their unique mix of supernatural events, exotic fantasy worlds, swoon-worthy romances, and magic.
For fans of the fantasy and romance genres, fantasy romance anime offers the best of both worlds. It combines elements of fantasy, like myths, extraordinary stories, and magic, with an uncommonly strong romance story, making the combination both visually appealing and entertaining.
Whether you're drawn to supernatural events, enchanting fantasy settings, or passionate romances, this list has got you covered. So, get ready to be mesmerized by the best romantic fantasy anime titles.
Before we share the list, here are a few things worth understanding:
What is Fantasy Anime?
Chances are that you have ever seen, read, or heard about fantasy stories either in books, video games, a TV show, etc.
RushEssay defines fantasy as a kind of fiction that takes one to a different world where you encounter supernatural wonders, magic, and other uncommon elements.
Many of the stories in fantasy anime occur in fictional worlds where magic is common.
It's worth noting that fantasy is different from science fiction and horror in that it doesn't feature scientific and macabre themes.
Fantasy isn't a new thing for those who read a lot of ancient works by musicians, writers, filmmakers, etc.
What is Romance Anime?
According to Stamford Andrew, a professional writer and editor of the assignment help UK blog, romance anime comprises a story that features love between two or more characters with a hopeful ending.
Romance is a popular genre for people looking for a whirlwind romance.
That said, let's get into the list:
9 Best Fantasy Romance Anime
Here is the list of the most amazing romantic fantasy anime well worth watching:
1. Sword Art Online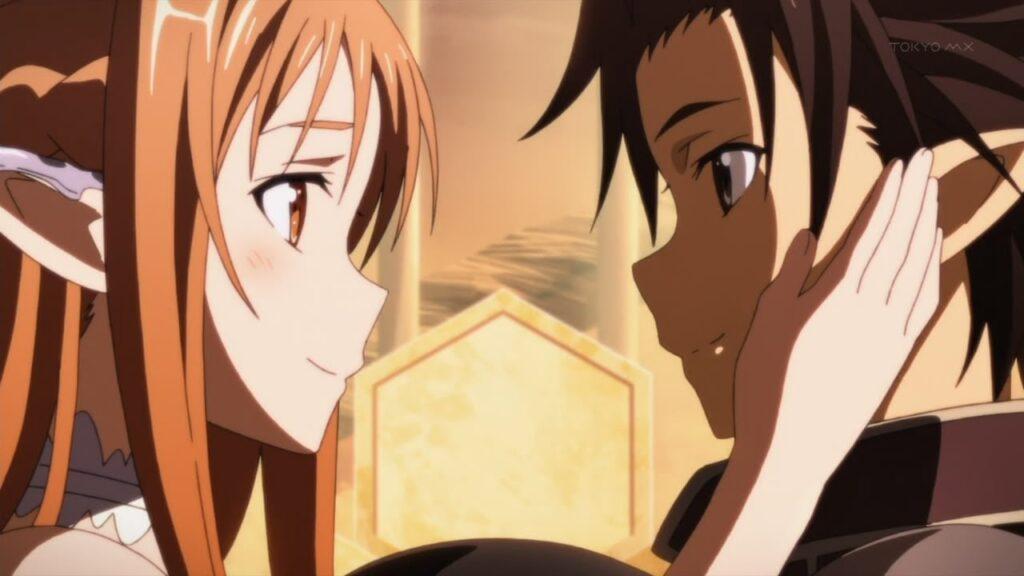 If you're an MMORPG enthusiast, you must have heard about Sword Art Online. It's an anime that involves something that is every gamer's dream—a newly invented technology called NerveGear that enables players to control their game character the way they think.
SAO involves risky monsters, weapons, and other characters with a leveling and looting system similar to the one we see in games like Aion, Word of Warcraft, or Blade & Soul.
One of the most acknowledged players who explored the fantasy world of the Sword Art Online game is Kazuto Kirigaya who goes under the nickname Kirito.
The start of the real SAO involves the author of the game appearing in front of all players who then informs them that they are trapped inside the game. This is because the creator of the game disabled the logout button so that the players have to finish all 100 levels of the Aincrad.
The catch is that—as a player when you die inside the game, your life in the real world also ends.
The most interesting part of the SAO anime is the romance that forms between Kirito and Asuna.
2. Kamisama Kiss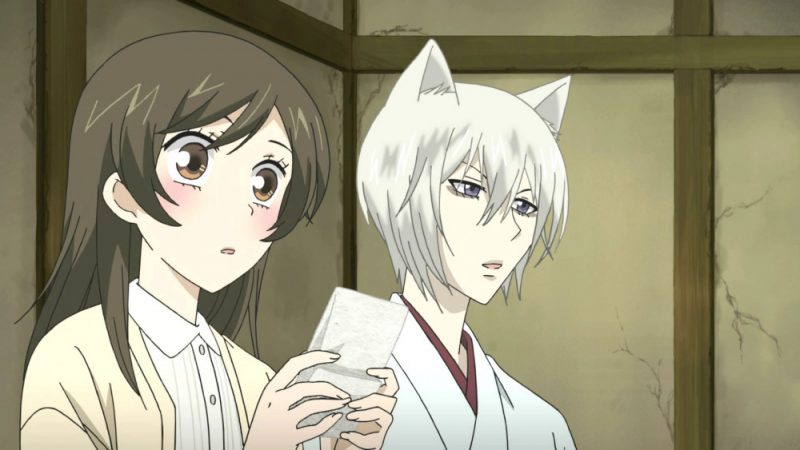 Another one of the best romantic fantasy anime is Kamisama Hajimemashita, also known as Kamisama Kiss.
The show features one character called Nanami Momozono a young girl living a life full of huge debts that she inherited from her gambler-addicted dad.
In her life as a homeless lady, Nanami helps a man by the name of Mikage who was being chased by a stray dog. In appreciation, the man offers his house to Nanami. Unfortunately, the house is a neglected shrine. While living in the house, Nanami encounters two shrine spirits named Onikiri and Kotetsu and another fox called Tomoe who first confuses her with Mikage.
Nanami later learns that the god of the rundown shrine is Mikage. In this case, Nanami assumes the role of a god of the shrine. Initially, Nanami had tried to resist the offer to live in the house/shrine but since she doesn't have any other option, she takes the role of the shrine god⁠—after all, since she lives in the shrine and Mikage isn't there, she has no option but to become the god.
Inside the shrine, Nanami's life becomes unbearable as a shrine god since the fox familiar Tomoe doesn't recognize her as the new god. She faces constant threats from this Youkai who wants to destroy her.
Nanami ends up signing a contract with Tomoe to become her familiar.
3. Romeo x Juliet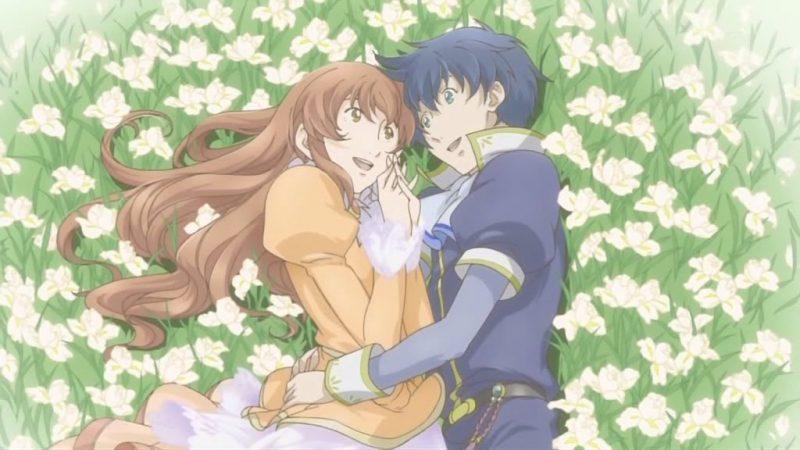 In the show, Leontes Montague and his company perform a revolution against the members of the ruling Capulet family, kills them, and takes control over the Neo Verona kingdom.
The only survivor in the killings who escapes from the killings is the daughter of the kingdom Juliet. Leontes rules the kingdom ruthlessly for more than 14 years while killing anyone who opposes his leadership.
Juliet, appearing as a vigilante called the Red Whirlwind offers help to the oppressed.
In the course of helping the oppressed, Juliet comes across Romeo Montague. Romeo falls in love with the girl (Juliet) even without knowing her background.
If you love historical romance then don't forget to also check out these 8 Best Historical Romance Anime.
4. Fruits Basket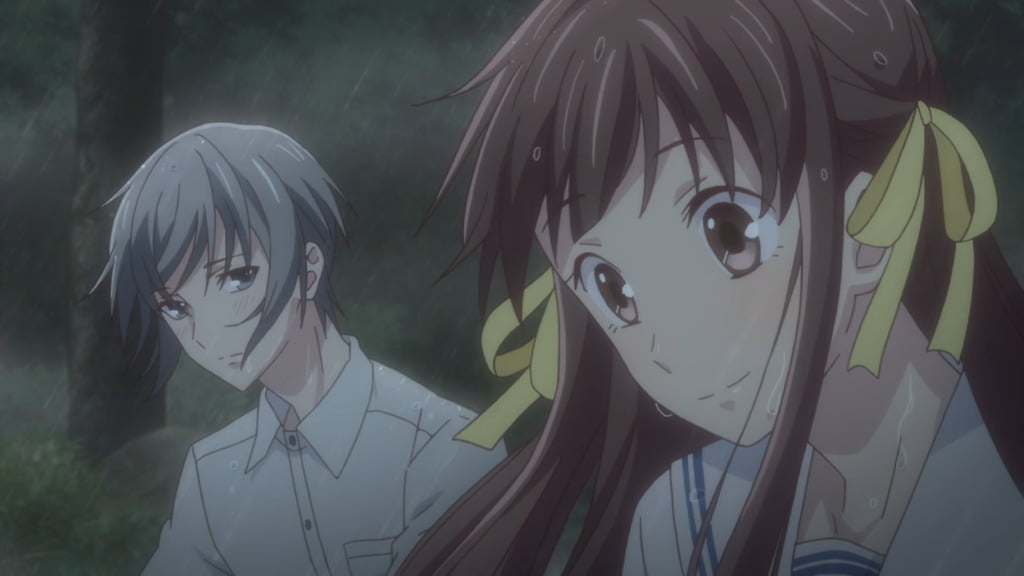 Another classic in the romance fantasy anime genre is Fruits Basket, a story that features the girl Tohru and her love for the Souma family.
Tohru, the high school student, loses her mother in a car accident and goes to live with her grandfather.
Since her grandfather's family is unsupportive, Tohru lies to her grandfather that she wants to live with her friends. However, she ends up living in a tent and she does part-time jobs to earn a living.
Heading back to her tent one night, she discovers that her tent has been buried under a landslide.
Yuko Souma, a passerby asks Tohru to accompany him to his house. Tohru tries to reject the offer but finally, she accepts and goes to Souma's house. On arrival at Souma's house, she discovers his family secret. Tohru is not supposed to hug the opposite gender of any member of Souma's family. That's like a curse that was placed on Souma's family that when people of the opposite gender hug each other they will change and become animals of the zodiac.
5. The Ancient Magus' Bride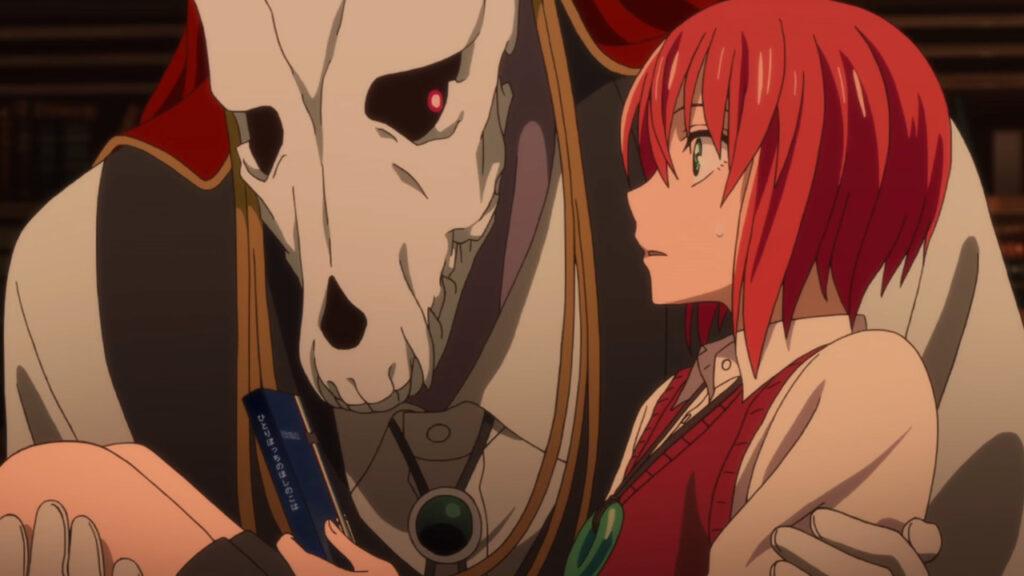 The fifth and best fantasy romance anime is Mahoutsukai no Yome otherwise known as The Ancient Magus' Bride.
The story starts with a depressing note as Chise Hatori, an orphaned teenager offers to be bought for 5 million pounds by a tall masked man.
It's really depressing and sad to see a young girl being bought by a gigantic man hoping that she will live a better life. This is because she had been ridiculed by her classmates and disliked by her own family.
Chise is later taken to a room by the masked man who reveals himself as Elias Ainsworth, a man with a head of an animal skull.
The man uses some magic to transport Chise to his cottage in rural England as his new apprentice and to-be bride.
Even though the story starts with some horror-like kind of scene, it later appears that the man with a skull mask is kind to the extent of making the girl his bride.
6. Snow White With the Red Hair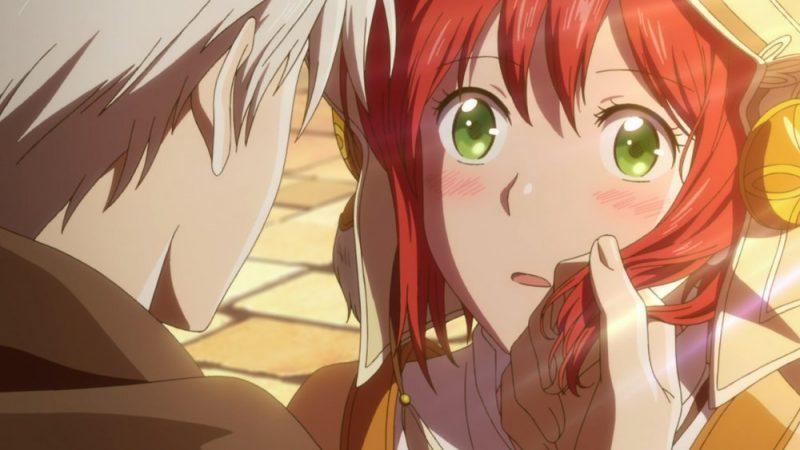 For romance fantasy anime lovers, it's easy to mistake this show with the original Snow White. In fact, Snow White with the Red Hair almost exceeds the original.
Going by the other name of Akagami no Shirayuki-hime, this show features a beautiful young lady Shirayuki with red hair, living in the village studying apothecary. Due to her beauty, many people across the country recognize her including Raji, a possessive prince of Tanbarun.
The price starts coercing Shirayuki to be his concubine but since she doesn't want to leave her career as an herbalist, she tries to run away into the forest. While in the forest, the girl meets Zen Wistalia, a prince from another country who rescues her.
To appreciate Zen for rescuing her, she decides to work as an herbalist in Zen's country.
While Shirayuki continues with her work of creating medicine, Zen also does his work to prove that he's worthy of his title.
Even though their lives might be the start of a great relation, there are hurdles to cross as there are dangerous enemies lined up to demolish their lives.
7. Spice and Wolf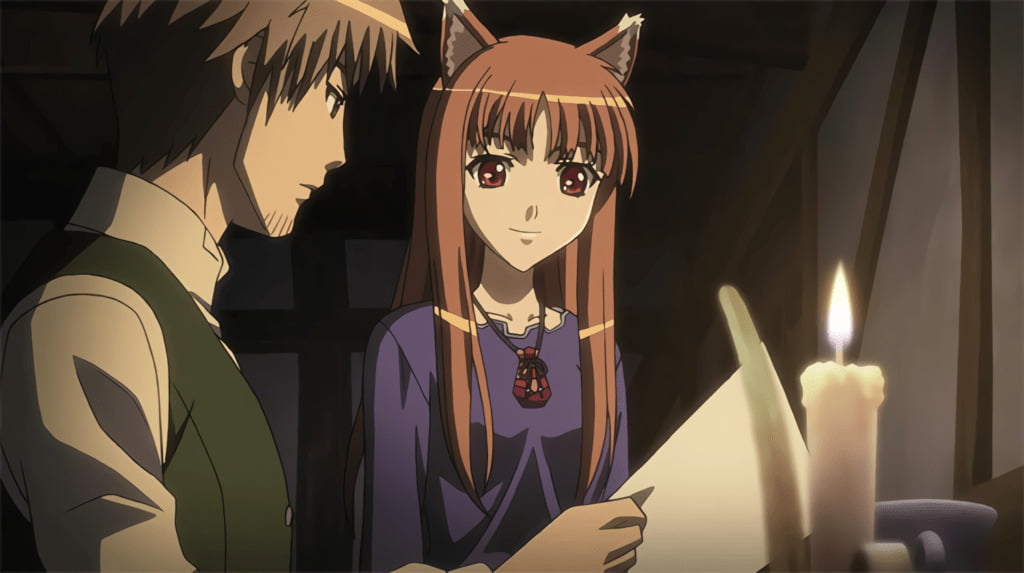 Spice and Wolf is one of the older romantic fantasy anime that premiered in 2008. If you are a sucker for the medieval period then this is a show you can't ignore since it depicts the beauties of a medieval world combined with intriguing character relationships. Despite being a 2008 anime, it has a rather smooth animation.
The show features Kraft Lawrence, a traveling merchant who sells and buys various things to get by. One day, he meets a wolf deity, Holo, and she joins him on his traveling journey.
8. Spirit Chronicles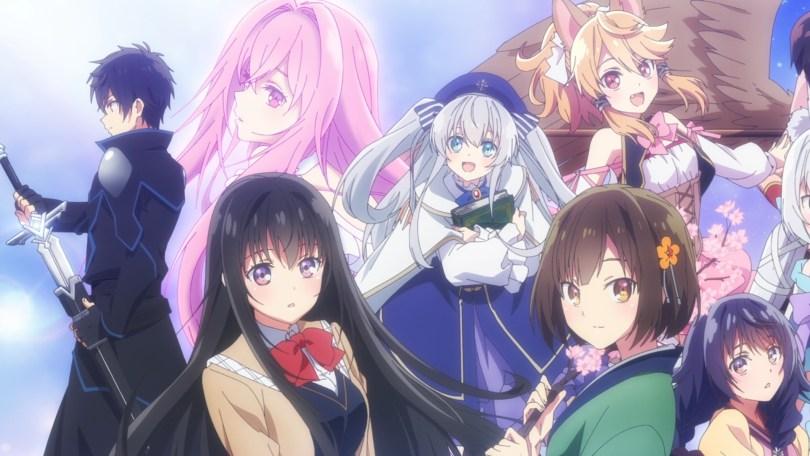 Spirit Chronicles is yet another interesting story featuring a boy Amakawa Haruto who wakes up in the slums of Bertram Kingdom. Haruto is later named Rio and begins a new life in another world.
Since Rio can use magic and influence things, his life changes drastically when he saves Bertram's young princess. He ends up joining the Royal Academy.
9. Uzumaki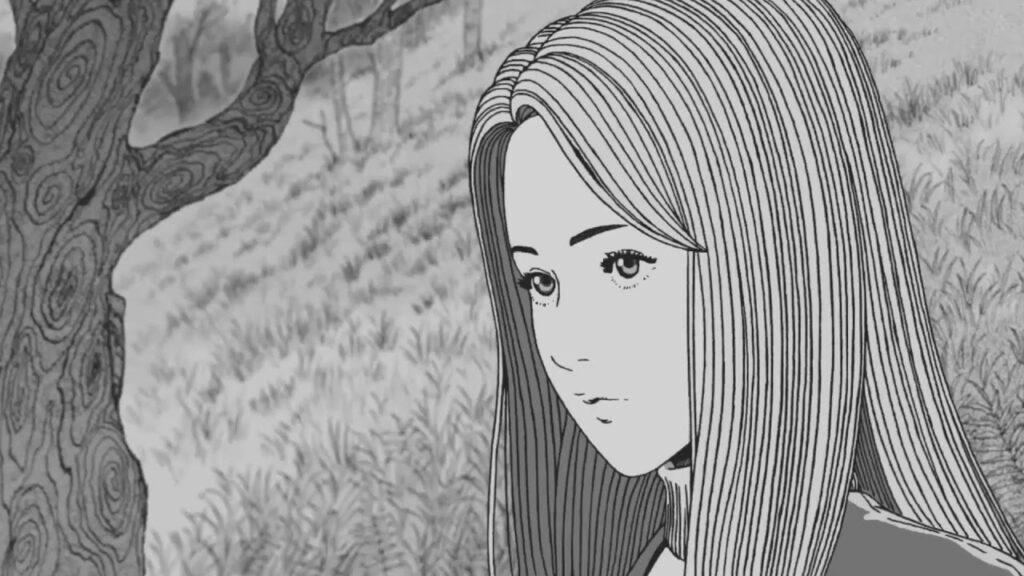 The last (the list is endless, but we have no option but to end ours here) and one of the best upcoming romantic fantasy anime is Uzumaki, a story that features Goshima Kirie and her lover, Saitou Shuuichi who is looking to abandon his city since his father is obsessed with Spirals and has been acting strangely.
The entire town is filled with spirals and is getting scary. What they aren't aware of is that the whole town is set to be turned into a twisting madness.
The anime is set to premiere in October 2022 and will be produced in black and white, which is rather unconventional for anime series. Watch the trailer here.
Guest post by Eliza Sadler.
Eliza is a professional writer and web designer who has created tons of essay writing websites for different companies worldwide. As an anime fan, he loves sharing about the latest romance fantasy anime with other anime lovers. He's also the author of