We welcome anime enthusiasts interested in contributing quality anime guest posts on 9 Tailed Kitsune.
Are you an anime & manga lover? Are you passionate about writing unique and interesting anime content? Whether you are a beginner or an advanced writer, we will consider your articles for publication on our site if they meet the criteria.
All we ask is that the article is original (i.e. not published anywhere else, including your own website) and of high quality. The minimum length is 1000 words. 9 Tailed Kitsune reserves the right to remove any content that's unoriginal, stolen, or not meeting the minimum requirements at any given time.
If you have any questions, you can contact us by sending an email to info@9tailedkitsune.com.
Check out our awesome guest bloggers here. 💖
---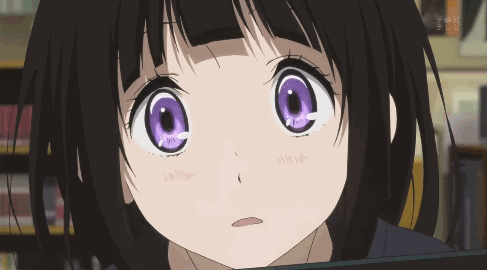 ---
Types Of Articles We Accept
9 Tailed Kitsune focuses on publishing anime and manga-related content and accepts articles related only to these topics.
Here are a few examples of themes that we accept:
Anime facts (i.e. Top 10 Facts About Light Yagami)
Anime recommendations (i.e. Best Fantasy Romance anime)
Find similar anime (i.e. Anime Like Naruto)
Anime reviews
Upcoming anime/ anime news
Anime collectibles
Anime popularity rankings
Anime games
Anime quotes
Anything interesting related to anime or manga
Please make sure to read some articles on our site to get an understanding of the overall vibe of the blog. Before you submit a pitch, please use the search function on the blog to confirm that such an article hasn't been published yet.
---
What We Will Do For You
In exchange for writing for our website, you will receive multiple perks. ✨
9 Tailed Kitsune's blog currently reaches more than 150 000 anime fans per month, so there is a very high chance that your content will be seen many times. We also have Pinterest, Facebook, and Instagram with a reach of over 2 million users. Your articles will be, naturally, shared also across these platforms.
If you love anime as much as we do, this is a perfect way to show your passion for anime/manga. You don't even have to own a blog to become an author on our site. By becoming a guest writer for 9 Tailed Kitsune, you can 100% focus on creating content you want to share while being free from dealing with technical difficulties related to having an actual blog.
Fellow anime bloggers are also welcome to submit their anime guest posts. This means more traffic, enhanced domain authority, and raised brand awareness and credibility. You are also free to insert relevant links, including external links. Please do not go overboard, though. 😉
Update 2/5/2022: Please do not send us any press releases or sales pitches, it makes us sad inside.
---
Submitting a Pitch First
It's advisable (but not necessary) to submit a short pitch of your anime guest post first at info@9tailedkitsune.com before submitting a whole article.
Please include answers to the following questions:
What would you like to write about?
What is your idea of guest blogging duration & frequency?
---
How to Submit Your Article
If you decide to submit an article and become an anime guest blogger, please send us the article (.doc format, which can be also shared through Google Docs) at info@9tailedkitsune.com or 9tailedkitsunee@gmail.com and include the following items:
Article title/headline.
Article content (body).
Any photos/videos included in your article (optional).
Your blog (if you have one).
Your pen name.
A short bio (less than 45 words) about you or about your site. You'll receive an author box under the article if you agree to a long-term collab (at least 3 months with at least 1 article contributed per month). The author box can include your social media accounts & you'll also have a unique slug so people can see all your articles on our site.
Your avatar (can be any picture/logo, it's up to you).
Include the following text in the email

"I agree with the terms of use for submitting an article to 9 Tailed Kitsune."
---
Terms of Use
9 Tailed Kitsune currently does not pay for articles and abides by Google's webmaster guidelines.
We regularly check the articles submitted and published on our website. If we find that your article has been shared elsewhere, we might remove it from our website.
After submitting an article, you agree to the usage of it on our website (with any amends we deem suitable) and you will not claim payment or copyright infringement now or in the future. You also consent to the articles being reviewed and edited in accordance with the website's demands.
When the article is published on our website, it becomes owned by us and you are not permitted to re-publish the article without our prior written approval.