Seirei Gensouki: Spirit Chronicles is a Japanese isekai light novel series written by Yuri Kitayama and illustrated by Riv. An anime TV series adaptation by TMS Entertainment premiered in July 2021. It's another gem for isekai junkies like me & makes perfect sense why fans are looking for more fantastic anime series like Seirei Gensouki: Spirit Chronicles.
The series centers on Amakawa Haruto, a young man who dies in a traffic accident before reuniting with his childhood friend who disappeared five years ago. After that, his personality and memories are resurrected in the body of Rio, a poor orphan who lives in another world. Right after they merge together, Rio awakens an unknown "special power," and it seems that if he uses it well, he can live a better life.
Disclaimer: This post contains affiliate links. If you use these links to buy something, I may earn a small commission, without any extra cost to you. As an Amazon Associate, I earn from qualifying purchases. Thank you!
Here are 10 Anime like Seirei Gensouki: Spirit Chronicles
---
10. In Another World With My Smartphone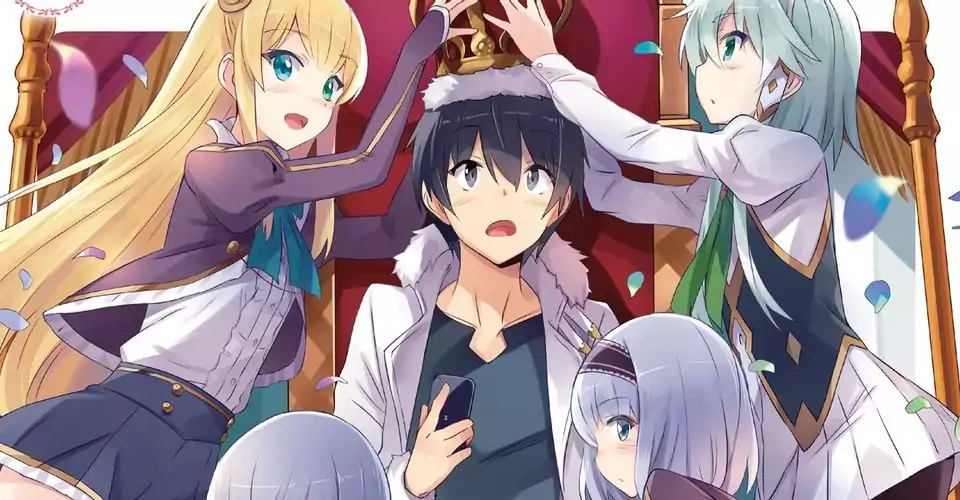 Genres: Adventure, Harem, Comedy, Magic, Romance, Fantasy
Episodes: 12
Similarities
Seirei Gensouki: Spirit Chronicles & In Another World With My Smartphone are both harem isekai shows about a boy who is killed and reincarnated in a fantasy world. There, he travels a lot and also meets & befriends many different people (mainly cute females).
Synopsis
A 15-year-old student is accidentally killed by a God and reincarnated in a fantasy world with his smartphone.
---
9. How Not to Summon a Demon Lord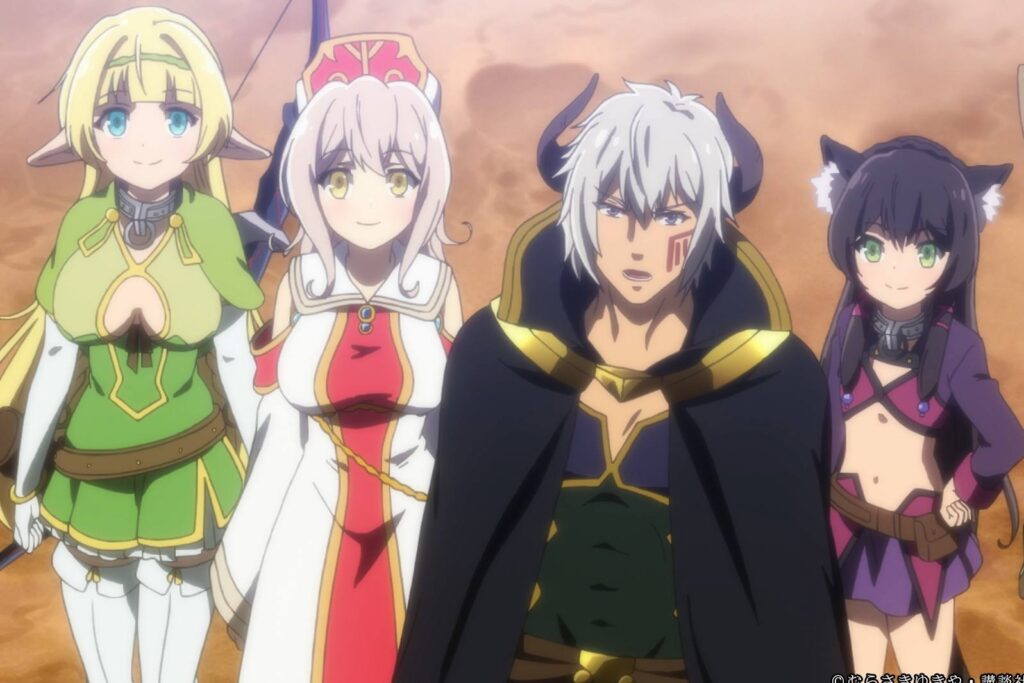 Genres: Comedy, Ecchi, Fantasy, Harem, Magic
Episodes: 12
Similarities
Like Seirei Gensouki: Spirit Chronicles, Demon Lord is an isekai anime that follows the journey of a male MC who is surrounded by cute girls in a fantasy world.
Synopsis
Takuma Sakamoto is a shut-in gamer who is unmatched in an MMORPG game called Cross Reverie, having a gaming identity of the Demon King Diablo.
One day, he ends up summoned to a fantasy world with the appearance of the Demon King from Cross Reverie. The two beautiful ladies who summoned him try to perform an Enslavement Ritual that backfires and the two become his slaves instead. After getting to know them a little, he decides to accompany them on a journey to unbind the slave contract.
---
8. The Misfit of Demon King Academy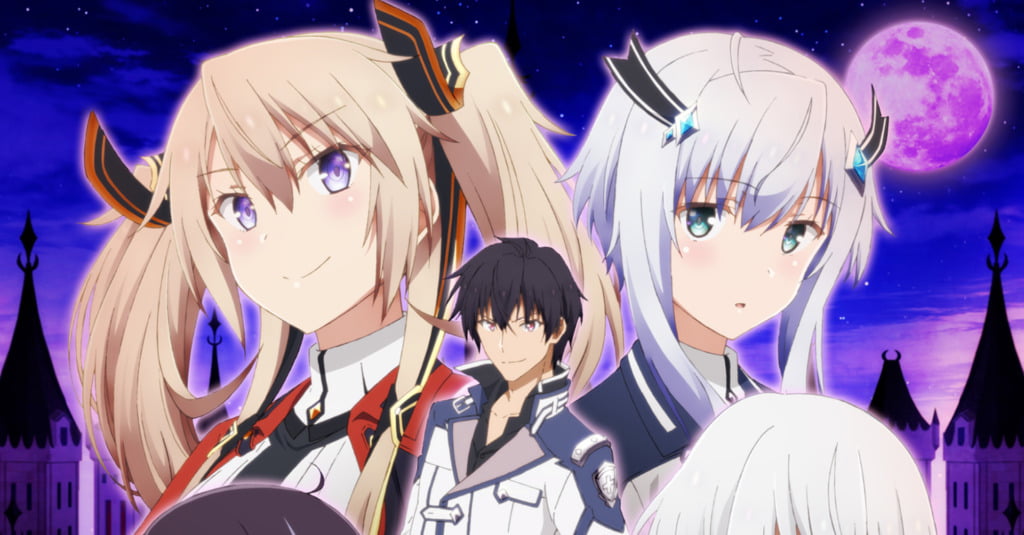 Genres: Action, Demons, Magic, Fantasy, School
Episodes: 13
Similarities
The Misfit of Demon King Academy also features a male protagonist who reincarnates and enrolls at a magical school. Almost everyone discriminates against him because he is not from an aristocratic family but they soon discover his unbelievable powers.
Synopsis
It follows the story of Anos, the Demon King of Tyranny, who has defeated humans, elementals, spirits, gods, and fought countless wars. Tired of all the fighting, he decides to reincarnate, hoping to see a more peaceful world.
2000 years later he gets reincarnated only to find out that the world has become too peaceful and his descendants have grown really weak.
---
7. The Irregular at Magic High School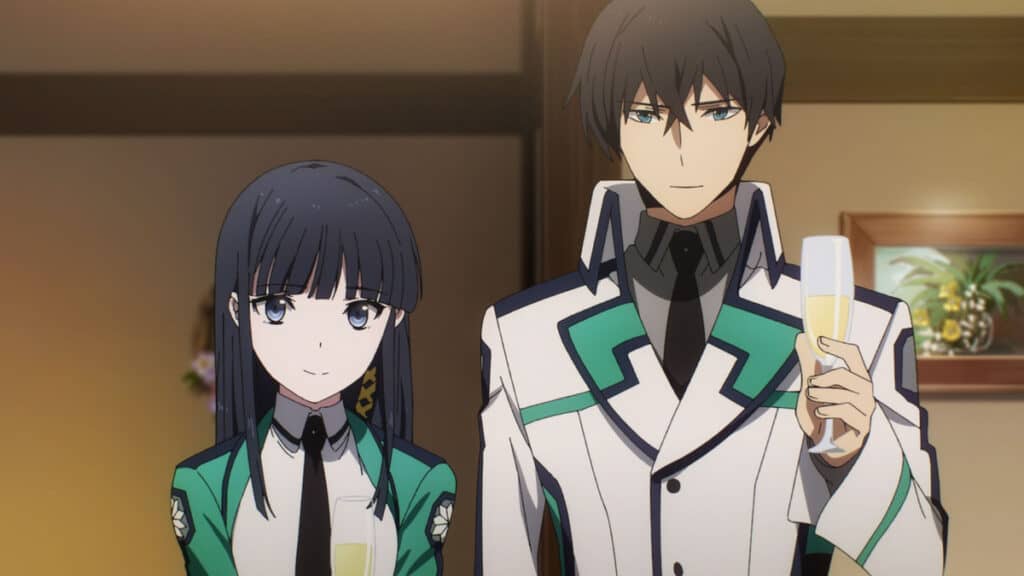 Genres: Action, Magic, Romance, School, Sci-Fi, Supernatural
Episodes: 26
Similarities
Both anime take place at magic school where the students bully the protagonist because they can't see his potential at first. Despite appearing weak, the protagonist is just unique and actually more powerful than any of them.
Synopsis
Mahouka Koukou no Rettousei follows the siblings, Tatsuya and Miyuki Shiba, who are enrolled in First High School. Upon taking the exam, the prodigious Miyuki is placed in the First Course, while Tatsuya is relegated to the Second Course. Though his practical test scores and status as a "Weed" show him to be magically inept, he possesses extraordinary technical knowledge, physical combat capabilities, and unique magic techniques—making Tatsuya the irregular at a magical high school.
(Source: MAL)
---
6. That Time I Got Reincarnated as a Slime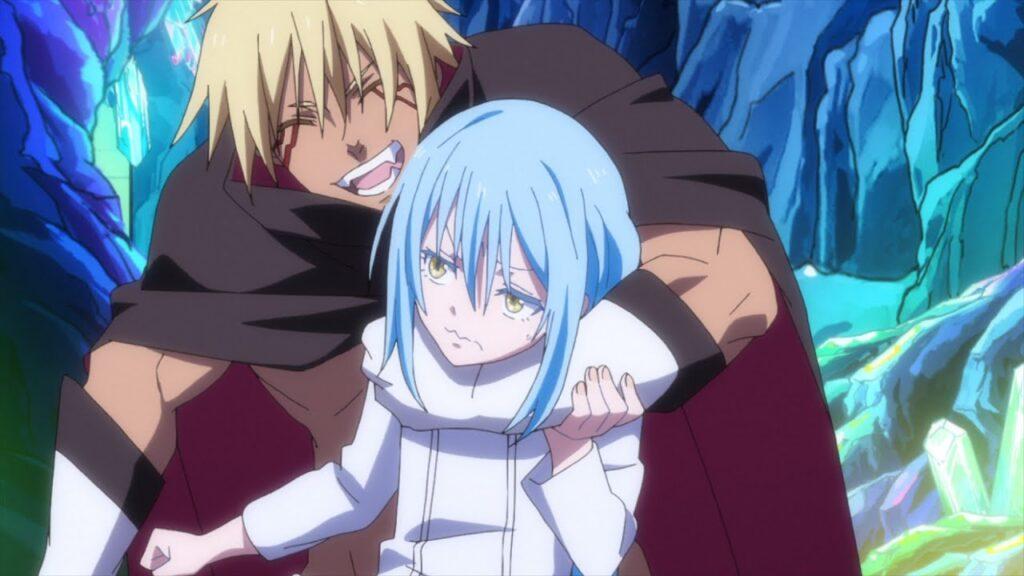 Genres: Action, Adventure, Comedy, Demons, Magic, Fantasy
Episodes: 24
Similarities
Again, the protagonist is reincarnated in a fantasy world with very powerful and unique abilities. He then embarks on a journey to achieve his goals, befriending many creatures and people on his way.
Synopsis
An average 37-year-old corporate worker dies after being stabbed to death by a passing robber and reincarnates as a genderless slime in a fantasy world.
---
5. Isekai Cheat Magician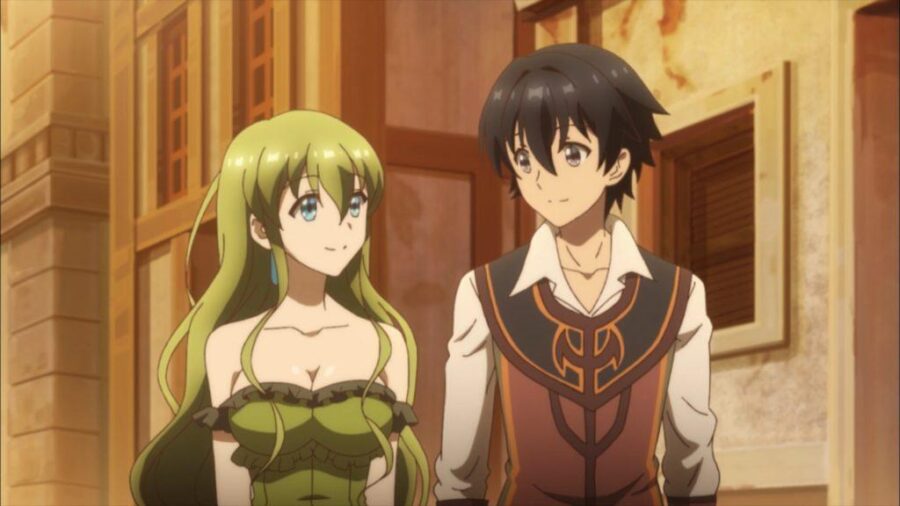 Genres: Action, Adventure, Fantasy
Episodes: 12
Similarities
Both are your typical isekai anime where the isekai'd characters are overpowered from the start and have their own respective goals to achieve in the new world.
Synopsis
In Isekai Cheat Magician, two childhood friends end up transported in a fantasy world full of magical creatures.
Upon their arrival, they are attacked by a beast. Luckily, a group of kind adventurers saves them and directs them to the Guild where they can get evaluated for their magical aptitude. The results are shocking—they both possess extraordinary powers that far surpass the standard mage!
---
4. Wise Man's Grandchild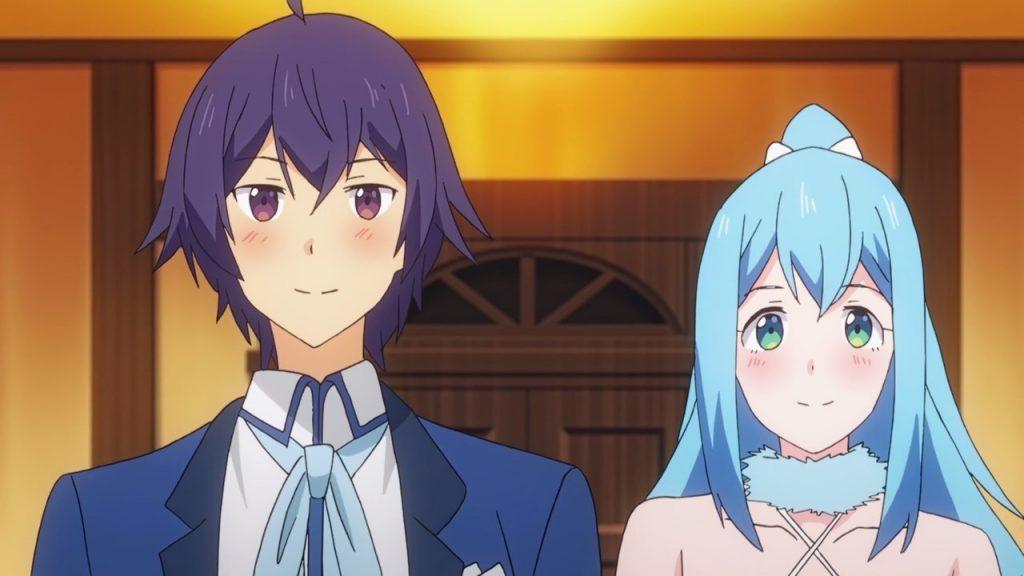 Genres: Action, Comedy, Magic, Romance, Fantasy
Episodes: 12
Similarities
The protagonist is reincarnated in a magical fantasy world, gifted with overpowered magic. He ends up attending a magic academy and is surrounded by cute anime girls.
Synopsis
A recently deceased young man is sent to another world and is taught magic by master Merlin. He quickly masters everything he is taught. However, he has one fatal weakness, common sense.
(Source: IMDb)
---
3. Mushoku Tensei: Jobless Reincarnation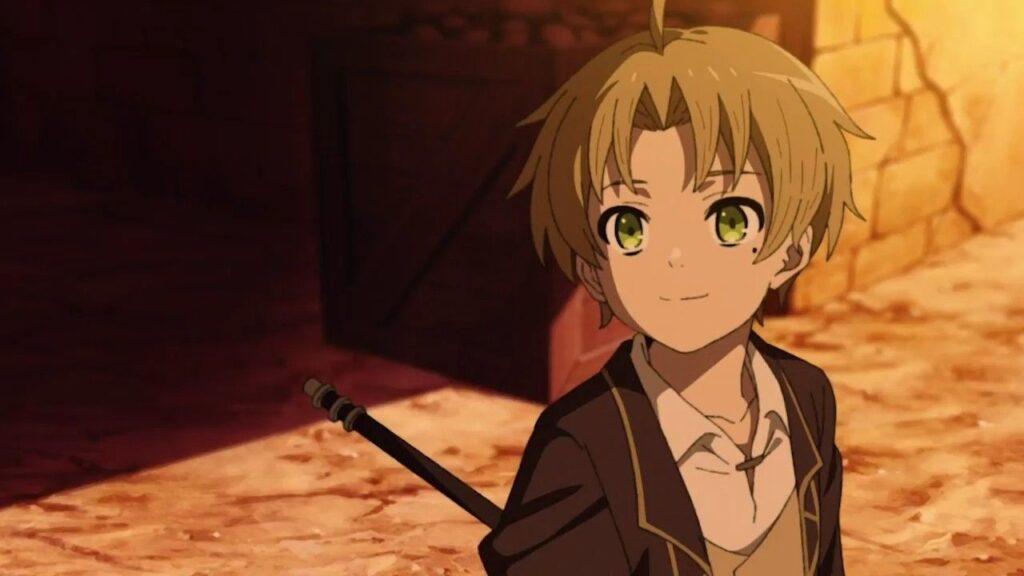 Genres: Drama, Magic, Ecchi, Fantasy
Episodes: 11
Similarities
Both are entertaining isekai where the main character dies and is reincarnated in a magical world, still retaining his memories. The protagonist is talented and powerful in terms of magic from the very beginning.
Synopsis
A hopeless 34-year-old NEET gets killed during a traffic accident and reincarnates in a fantasy world with his memories intact. Aware of the mistakes he made in his previous life, he is now fully determined to lead a fulfilling life.
RELATED: 7 Anime Like Mushoku Tensei: Isekai Ittara Honki Dasu
---
2. Sword Art Online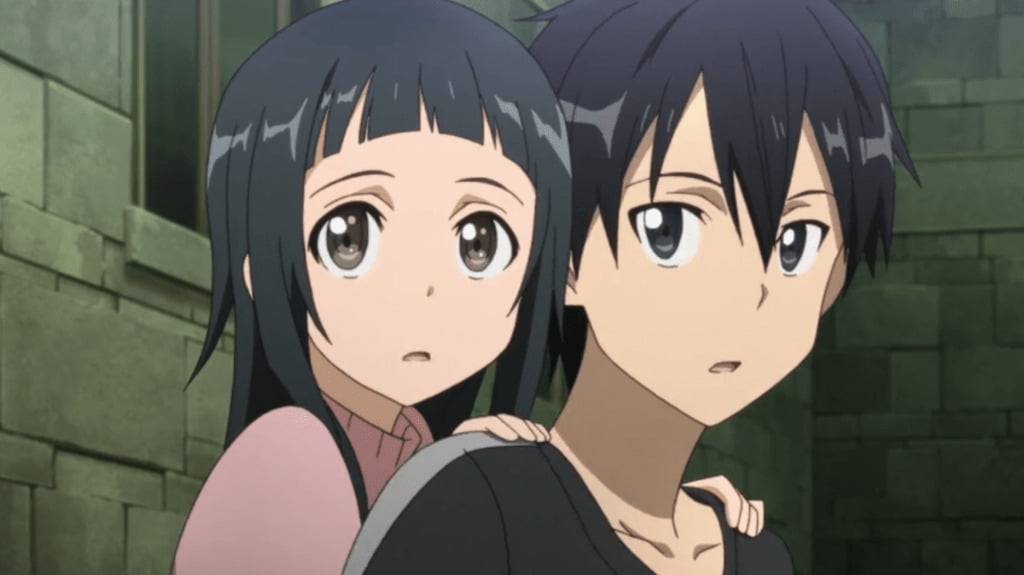 Genres: Action, Game, Adventure, Romance, Fantasy
Episodes: 25
Similarities
SAO is the anime that started the isekai insanity in the first place, so putting it on this list only makes sense.
They are both about an extremely powerful black-haired protagonist who helps various people (and mainly beautiful girls) while he is on his way to achieving his own goals.
Synopsis
The anime takes place in the year 2022 when every gamer's dream becomes real—gamers can now connect to a VRMMORPG game called Sword Art Online through a helmet called NerveGear, which can simulate users' senses via their brain, and thus they can experience and control their in-game character with their minds.
Kazuto Kirigaya is a very keen gamer and so he is, of course, hyped. After the alpha version of SAO is released, 10 000 players including Kirito log in for the first time only to find out that the logout button is disabled. The creator of the game appears in-game and states that the only way to get out is to beat all 100 floors of Aincrad, an iron-and-stone floating castle that is the setting of SAO. He also says that if they die in-game or someone forcefully removes their NerveGear, they will also die in real life.
---
1. The Rising of the Shield Hero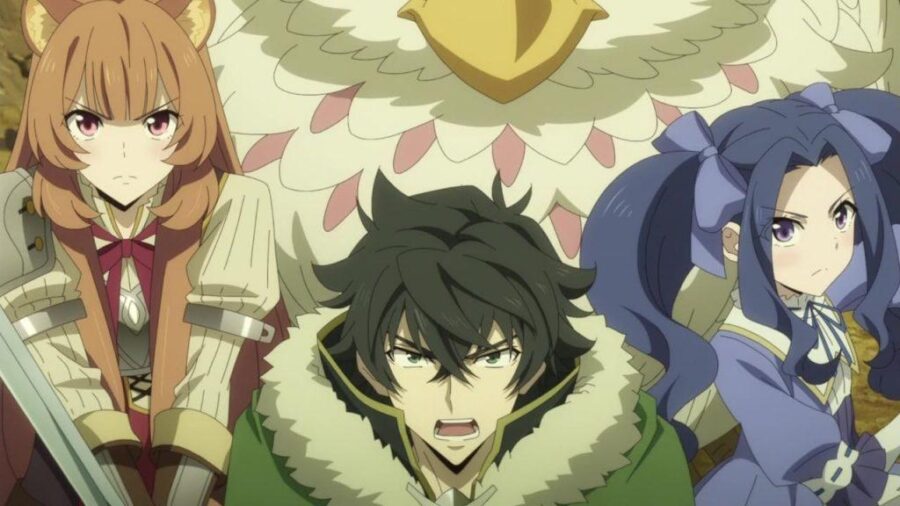 Genres: Action, Adventure, Drama, Fantasy
Episodes: 25
Similarities
The protagonist is either summoned or reincarnated in a fantasy world where they are treated poorly by others because of their power/ social status but end up being overpowered and accompanied by adorable girls.
Synopsis
Naofumi Iwatani, an ordinary Japanese boy, gets summoned to an alternate world as a "Shield Hero", the weakest out of the four summoned heroes. Their sole purpose in this world is to fight inter-dimensional hordes of monsters called Waves.
Unfortunately, not all that glitters is gold. Not only is his equipment the weakest, but he also gets betrayed by the sole companion that agreed to follow him on his journey. The future looks grim until he stumbles upon a tanuki demi-human girl and a mysterious egg that later hatches into a bird-like creature.
The three form strong bonds and work together while also trying to save the world from the Waves.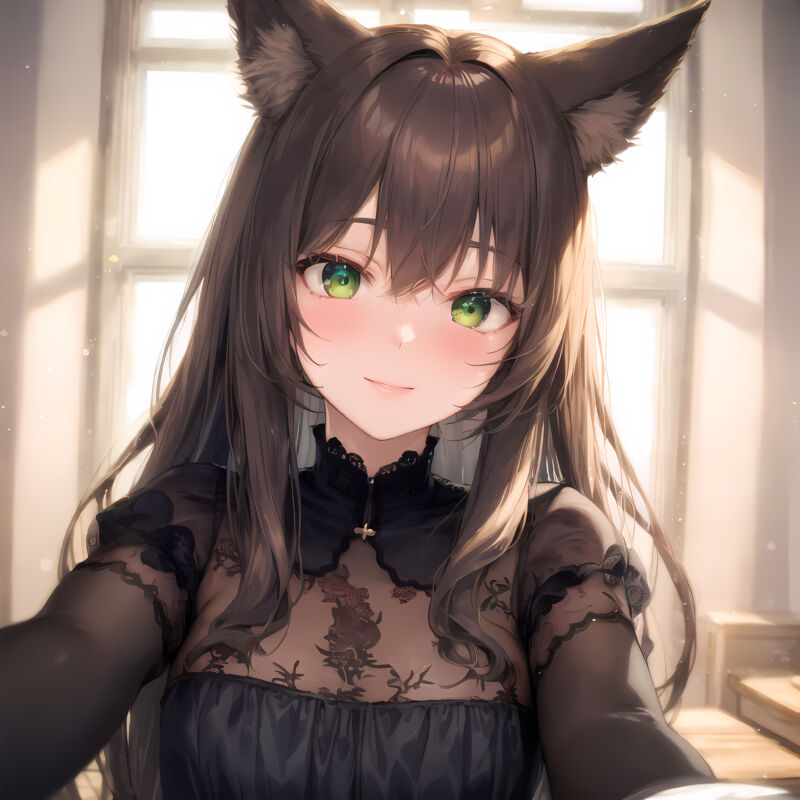 BEFORE YOU GO...
Thanks for reading my article!
If you enjoyed it, please consider supporting me on Patreon. As a Patron, you'll gain access to exclusive perks like stunning AI artworks that are not shared anywhere else, personalized AI-generated art pieces, and the ability to shape the future of this blog by suggesting topics you'd like me to cover.
Your support means everything to me and enables me to keep creating content that I'm passionate about. ✨

Also, you're welcome to join our 9 Tailed Kitsune Anime Discord community. We'd love to have you there! 🙌