What can be better than sipping a warm tea and watching sweet, romantic anime during the cold winter days? Romance has always been one of the genres I used to dodge in normal series, but when it comes to anime I just don't mind at all, I'm obsessed with it. It's just 20 times cuter than normal series romance.
Is it because people are not real but 2D? Or is it because I can relate to anime characters way more than to real people? It doesn't matter –  the fact is that the romance in anime is just so charming that you usually forgive their cliché plot and just enjoy that you got served.
Here is the list.
7. 0verflow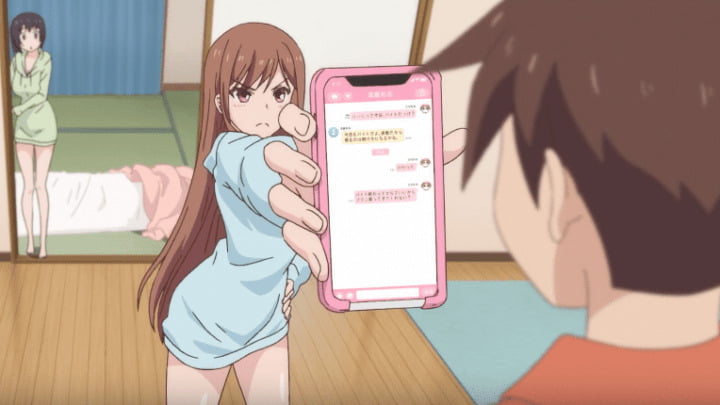 Genres:  romance, ecchi
Episodes: Unknown
Airing: Jan 6, 2020 to ?
The main character, Sadai Tsukuda gets to experience bath with not only his sister but also with his childhood friend. That will certainly jumpstart a rollercoaster of events!
6. Dungeon ni Deai wo Motomeru no wa Machigatteiru Darou ka II OVA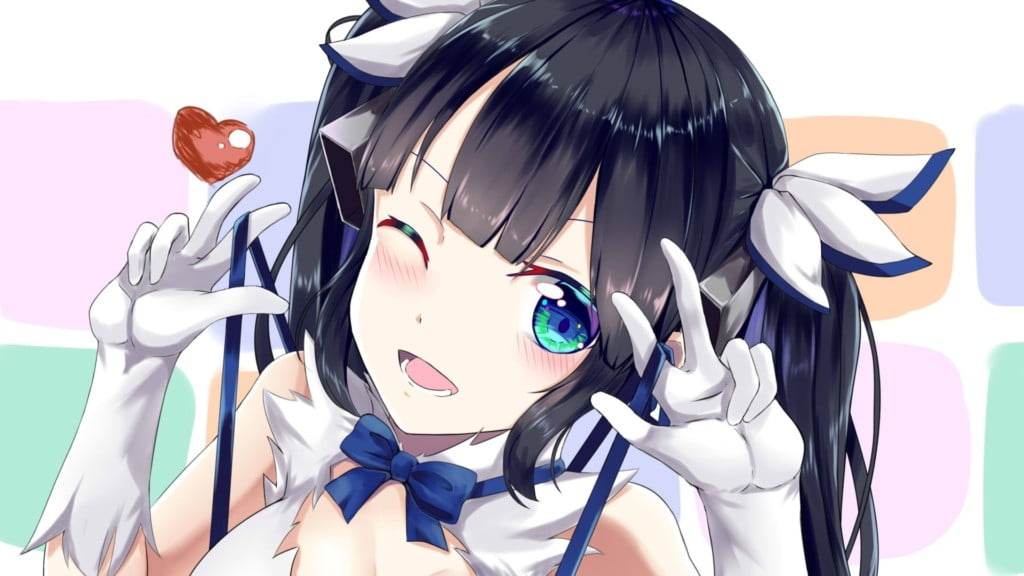 Genres:  Adventure, Comedy, Romance, Ecchi, Fantasy
Episodes: 1
Airing: Jan 29, 2020 to ?
The anime OVA is set on a secluded island and includes exclusive vacation experiences of The Hestia Familia adventurers together with another adventurer who helped them out, Ryuu.
5. Hatena☆Illusion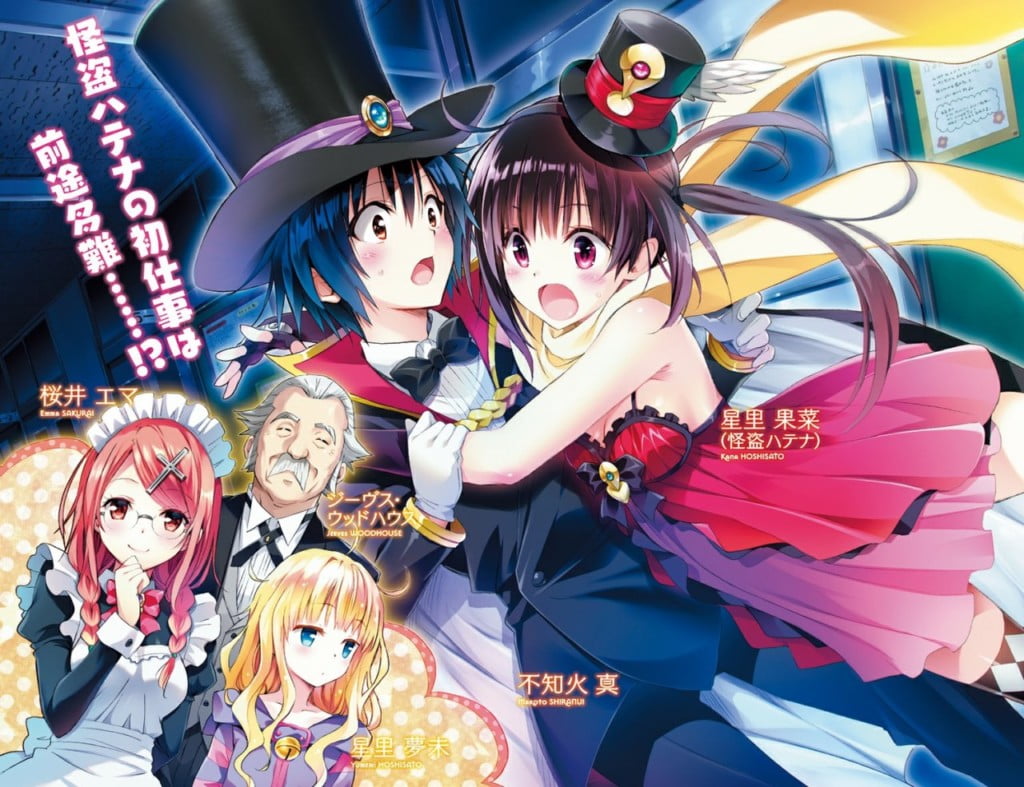 Genres:  comedy, supernatural, romance, ecchi
Episodes: Unknown
Airing: Jan, 2020 to ?
Makoto has always been an admirer of a renowned magician Mamoru, dreaming of becoming like him.
Thanks to the friendship of Makoto's parents with Mamoru's family Makoto becomes his apprentice and moves to Tokyo only to find out that Kana, his childhood friend, and Mamoru's daughter has changed a lot and they do not get along very well after all.
4. Rikei ga Koi ni Ochita no de Shoumei shitemita.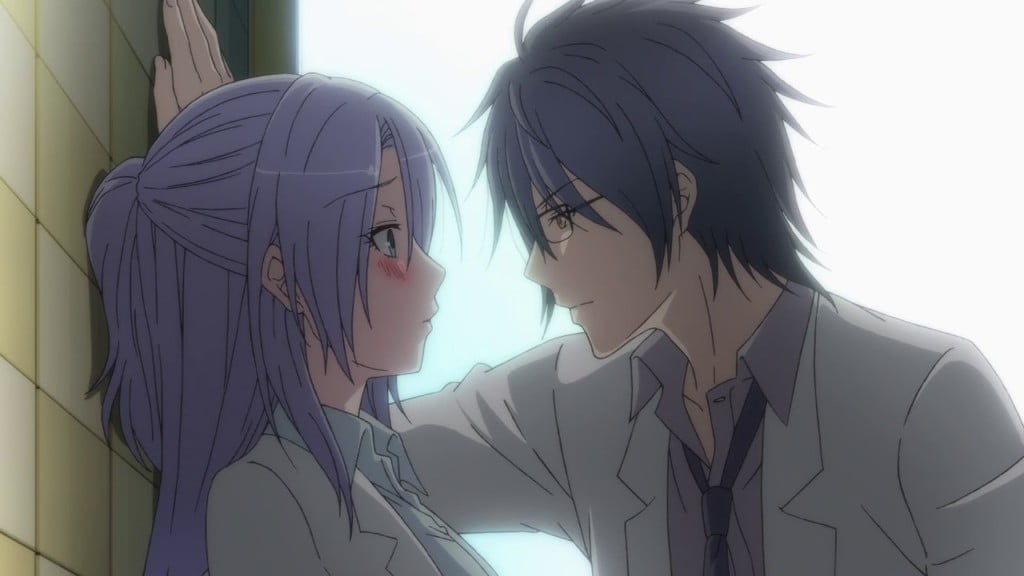 Genres:  comedy, romance
Episodes: Unknown
Airing: Jan 11, 2020 to ?
The story revolved around two scientists, Yukimura Shinya and Himuro Ayame who are trying to find out if love can be solved by a scientific theory. They also have feelings for each other and want to be able to solve their feelings through similar theoretical facts.
3. Kyokou Suiri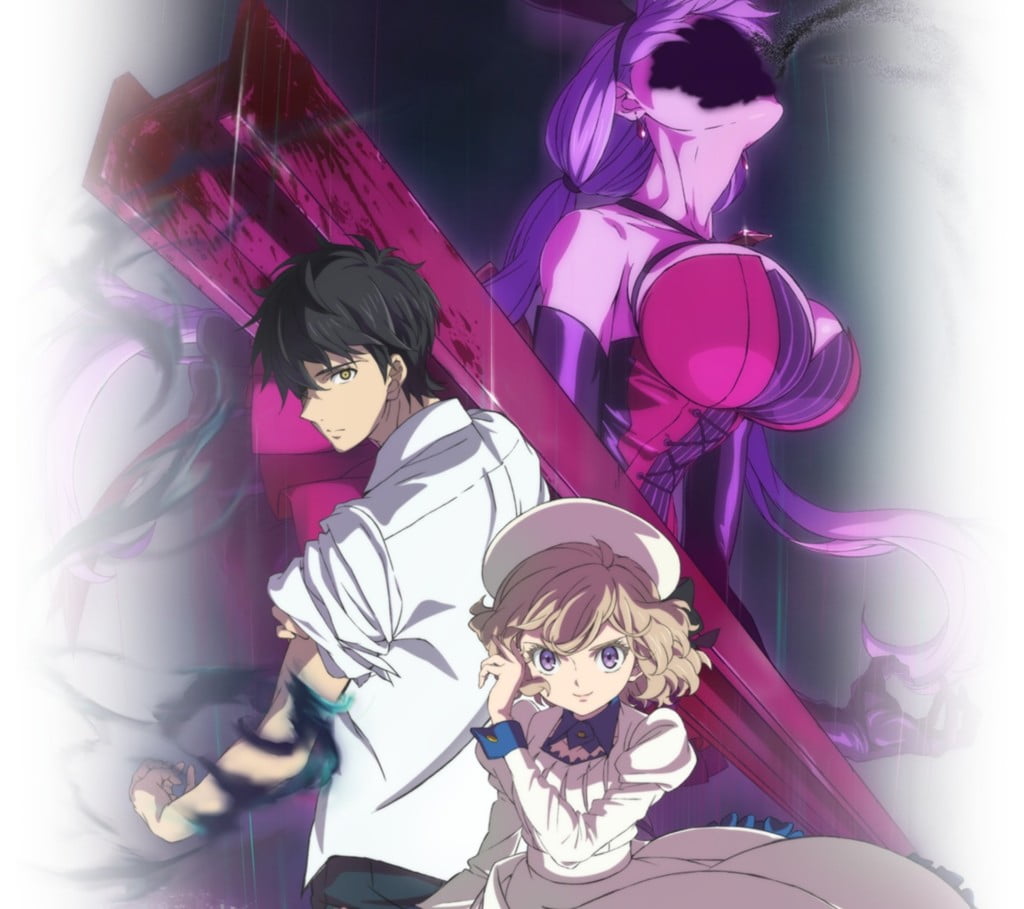 Genres: shounen, mystery, comedy, demons, supernatural, romance
Episodes: Unknown
Airing: Jan, 2020 to ?
Kotoko Iwanage might have a normal appearance of a young girl, but that could not be further from the truth. At the age of 11, she became a mediator between the spirit and human world. Whenever youkai have some problem they wish to solve they contact Kotoko.
On the other hand, Kurou Sakuragawa is a 22-year-old university student who has just broken up with his girlfriend. Kotoko immediately makes her move when she sees the chance to become closer to Kurou and hopes to get married to him one day. She quickly realizes that Kurou has a lot of knowledge and can be a great help when it comes to solving the various problems presented by the supernatural so they become partners, but she is still hoping that she can make Kurou reciprocate her feelings in the process.
2. Nekopara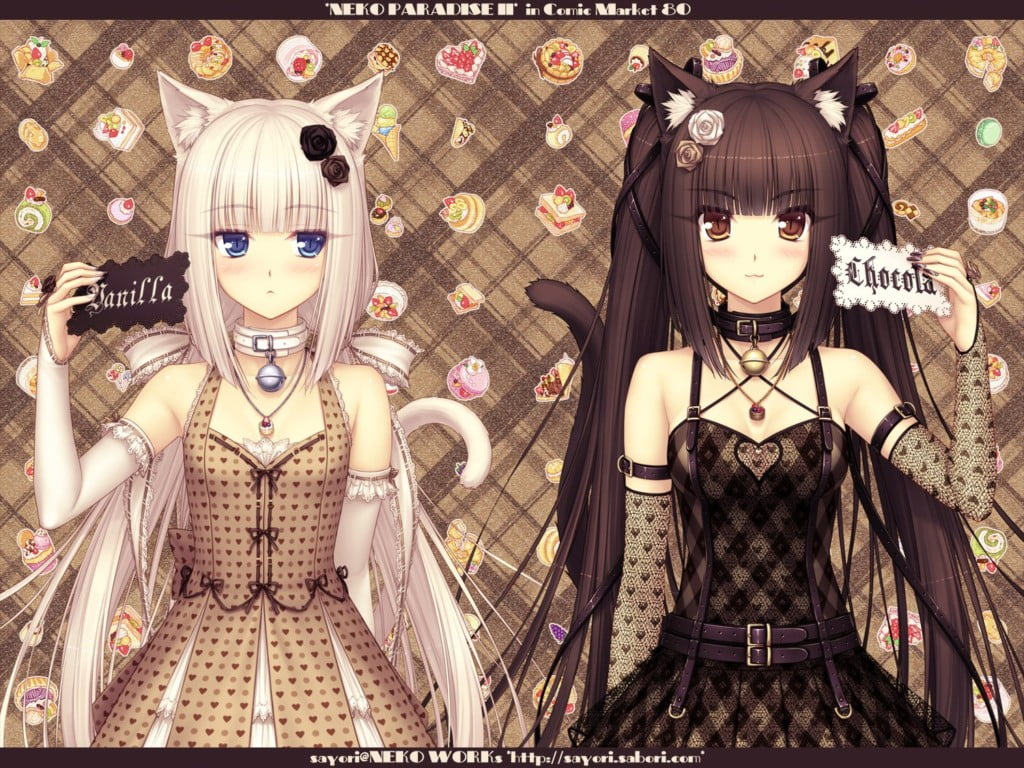 Genres:  comedy, romance
Episodes: Unknown
Airing: Jan 9, 2020 to ?
The main protagonist, Kashou Minaduki, is the son of a long line of Japanese confection makers. It comes as no surprise that he eventually moves out to open his own patisserie "La Soleil".
While unpacking his stuff after moving out he finds two catgirls (Neko girls), Chocola and Vanilla, hidden there. These girls were raised by the Minaduki family. Not too long after Kashou decides to run La Soleil together with Chocola and Vanilla and they all have a wonderful time.
One day Chocola decides to run some errands and she meets a cute kitten. The story starts with their spectacular encounter.
1. 5-toubun no Hanayome 2nd Season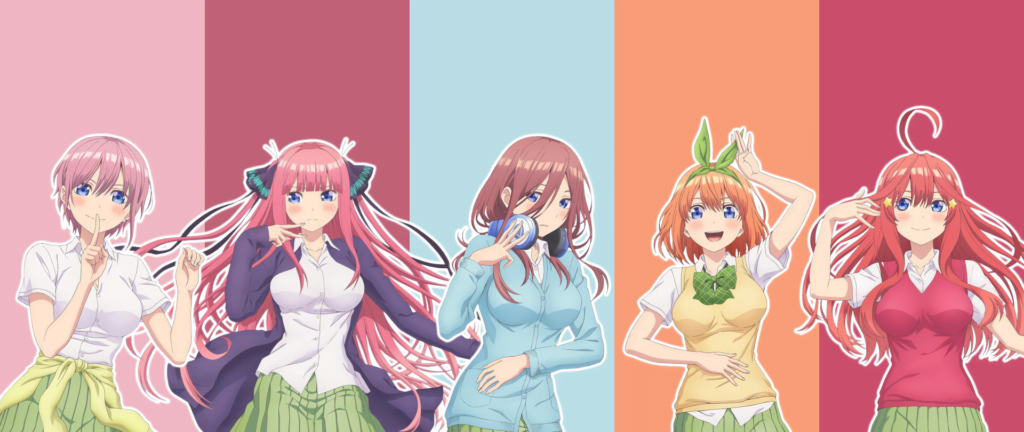 Genres: comedy, harem, romance, school, shounen
Episodes: Unknown
Airing: Jan, 2020 to ?
The original series centers around Futaro Uesugi, an exceptional student with a troubled personal life – he has lost his mother, has no friends and his father has incurred a huge amount of debt.
A new opportunity emerges when the rich Nakano family transfers to his school and Futaro is hired as a highly paid tutor for five girls – identical quintuplet sisters of varied personalities who are not interested in studying even at the slightest.
Futaro, who takes his job as a tutor seriously and has an extremely consistent and diligent attitude succeeds to convince the quintuplet sisters to not only accept him as their tutor but also to work for improving their grades.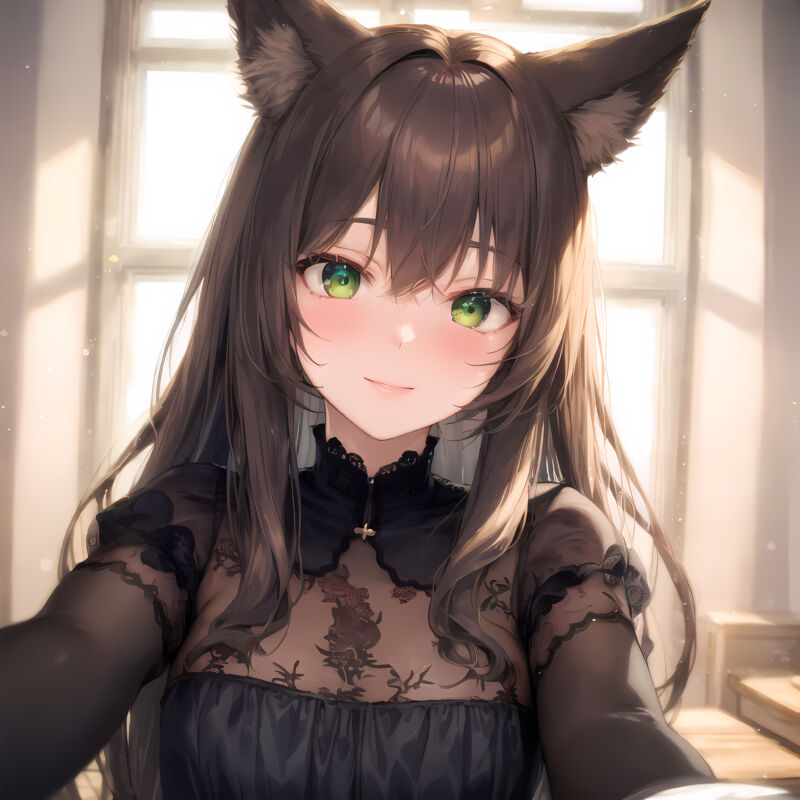 BEFORE YOU GO...
Thanks for reading my article!
If you enjoyed it, please consider supporting me on Patreon. As a Patron, you'll gain access to exclusive perks like stunning AI artworks that are not shared anywhere else, personalized AI-generated art pieces, and the ability to shape the future of this blog by suggesting topics you'd like me to cover.
Your support means everything to me and enables me to keep creating content that I'm passionate about. ✨

Also, you're welcome to join our 9 Tailed Kitsune Anime Discord community. We'd love to have you there! 🙌