Disclaimer: This post contains affiliate links. If you use these links to buy something, I may earn a small commission, without any extra cost to you. As an Amazon Associate, I earn from qualifying purchases. Thank you!
Tonikaku Kawaii is a Japanese manga written and illustrated by Kenjiro Hata.
It follows the story of Nasa Yuzaki, a boy that gets hit by a truck on the day of his high school entrance exams only to be saved by a dazzlingly beautiful girl, Tsukasa Tsukuyomi. Barely alive, almost passing out Nasa manages to confess his love for the girl. Tsukasa accepts his feelings and agrees to become his girlfriend but only if they get married, to which Nasa gladly accepts.
Upon waking up in the hospital, Tsukasa is nowhere to be found. Years pass and Nasa focuses solely on reconciling with her, to no avail.
One day, an unexpected visitor comes knocking on his door with a marriage form, starting their relationship and marriage.
Relevant: 9 Wholesome Anime Like Tonikaku Kawaii
Here are 7 Manga Similar to Tonikaku Kawaii!
---
7. Horimiya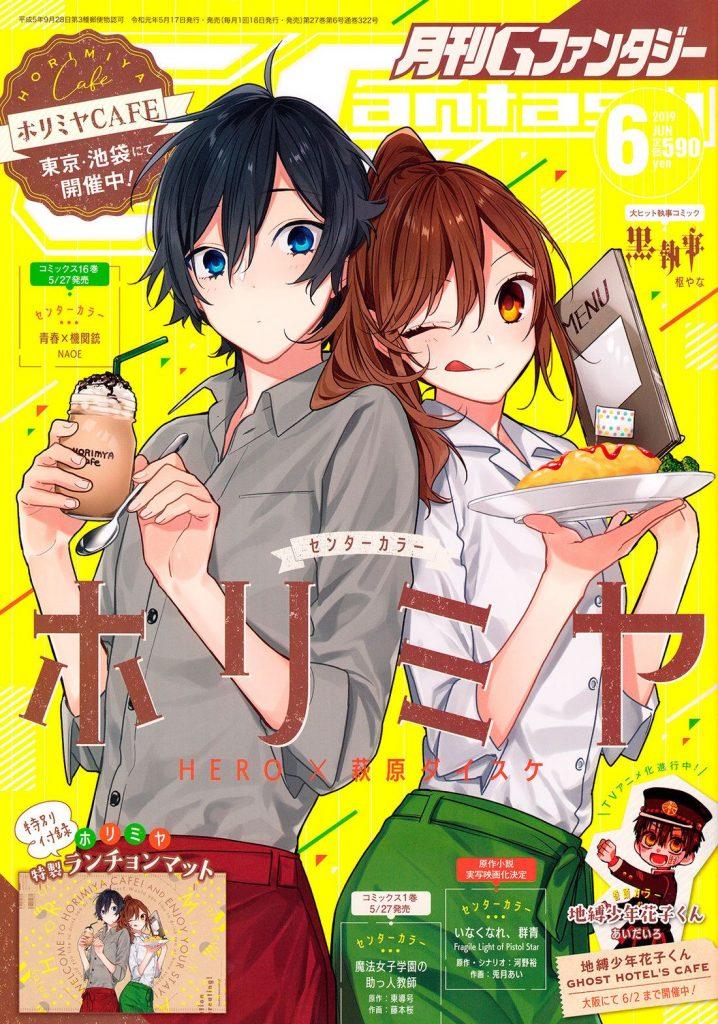 Horimiya is one of the most popular romance manga out there.
Before Horimiya was created, there was only a Japanese shounen web manga Hori-san to Miyamura-kun, written and illustrated by Hero.
In 2011, Daisuke Hagiwara adapted the manga under Hero's supervision under the title Horimiya and it has been serialized with 15 volumes in Monthly G Fantasy. The English version is published by Yen Press.
An anime adaptation of Horimiya by CloverWorks premiered in early January 2021 and is still airing.
The anime tells the story of two high school classmates who keep their real personalities secret from their classmates and happen to meet unexpectedly outside of school, revealing their real selves on accident. After this encounter, an unlikely friendship forms.
If you enjoy innocent romance, genuine portrayal of characters, and little to no drama, definitely a good choice!
Related: 8 Anime to Watch if You Like Horimiya
---
6. Fetiple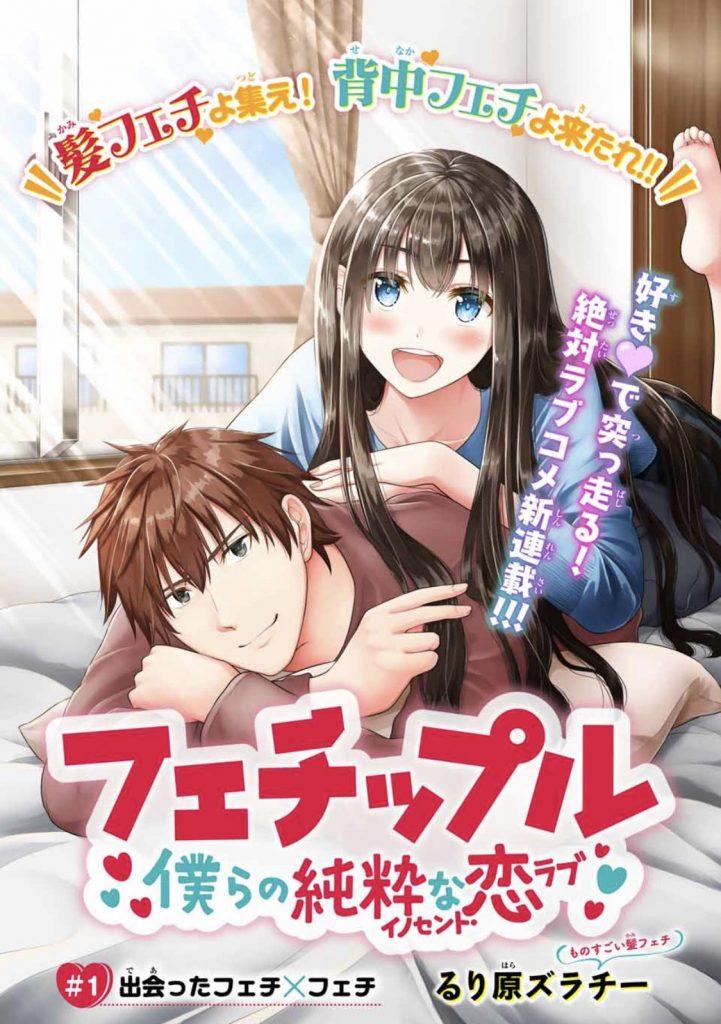 Fetiple is a manga written & illustrated by really Rurihara Zurachy.
What happens if two people with really weird weaknesses (obssesed about hair/back) reveal their likings to each other? Hmm… They become a couple.
Don't worry though, they will develop genuine romantic feelings for one another!
Both of these anime show couples' daily lives & funny conversations and teases.
---
5. Hayate the Combat Butler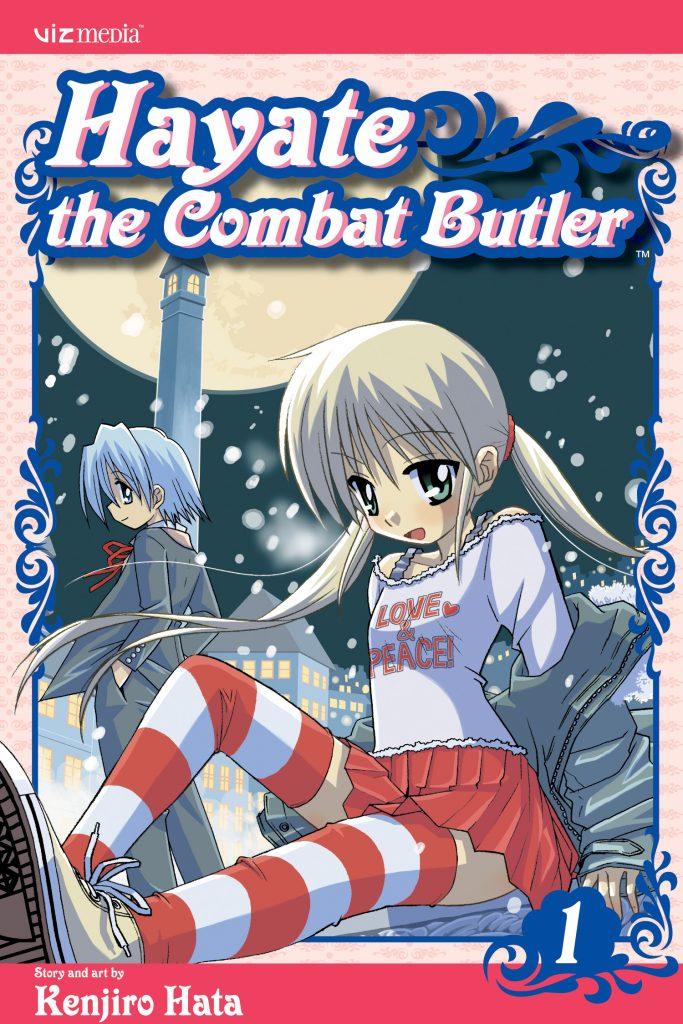 Hayate the Combat Butler is written & illustrated by the same author – Kenjiro Hara.
Did you know that over ten million copies of the manga and other Hayate-related books have been sold in Japan as of January 2009?
Hayate the Combat Butler tells the story of a hard-working yet debt-ridden Hayate who becomes a personal butler for an extremely wealthy Japanese girl. And unfortunately for him, all sorts of misfortunes await him!
While the story is nothing alike, it's still an awesome comedy with writing that might scratch the same itch as Tonikaku.
---
4. Mijuku na Futari de Gozaimasu ga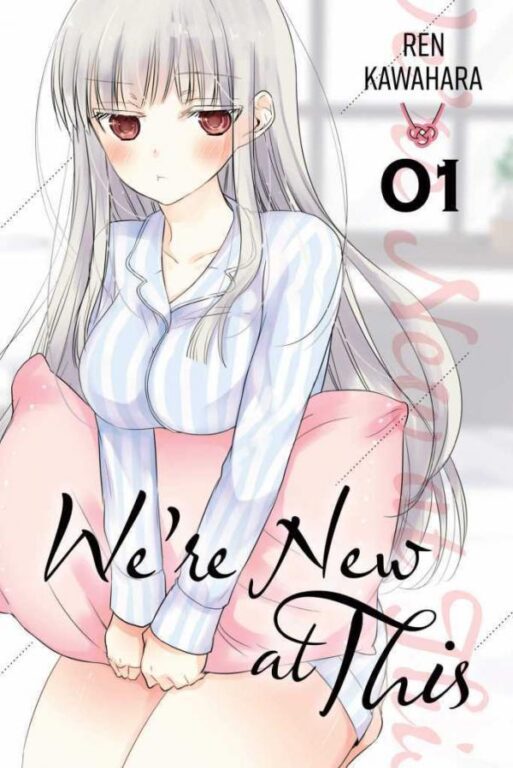 Mijuku na Futari de Gozaimasu ga is a manga about inexperienced newlyweds by Ren Kawahara.
As you would expect, this one is very similar to Tonikaku with a lot of fluffy romance, hilarious moments, and some awkward comedic situations just waiting to happen!
---
3. Itazura na Kiss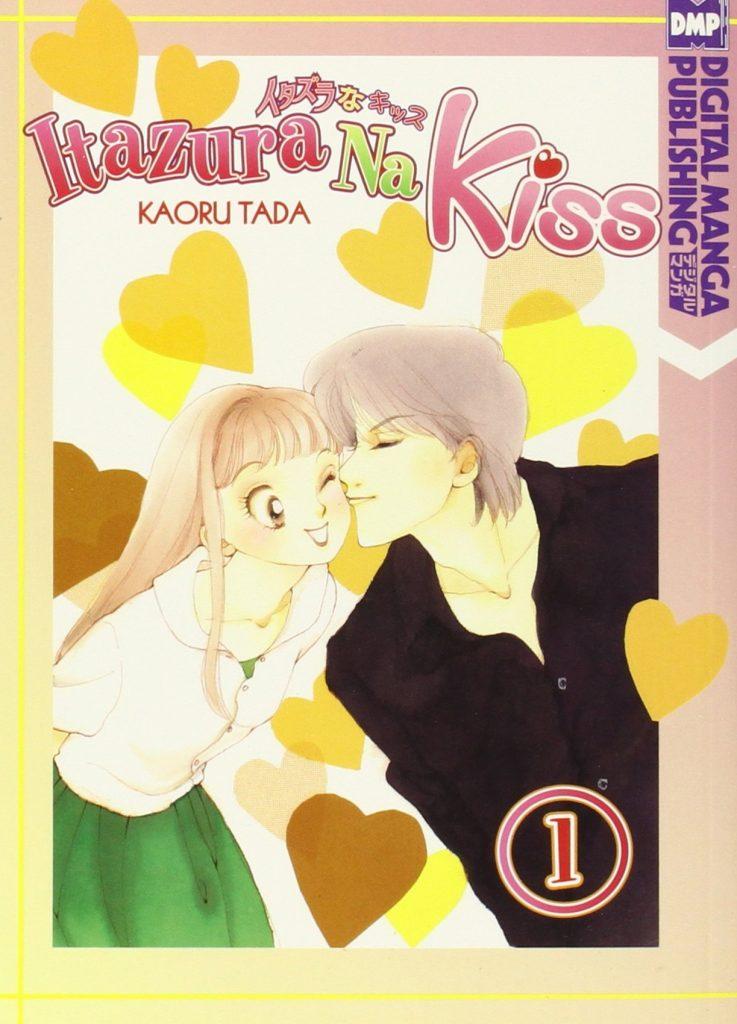 Itazura na Kiss is a Japanese shoujo manga series written and illustrated by Kaoru Tada. It became an instant success and received an anime adaptation, and also three live TV series.
Unfortunately, the author of the manga passed away in 1999. However, the manga series continues to be published with the permission of the artist's widower.
Itazura na Kiss follows Kotoko Aihara, a clumsy and troubled high schooler, who is under life's circumstances forced to move in with her long-term crush, Irie Naoki, who studies at the same high school as her.
Kotoko and Irie are no strangers – she tried to confess her feelings for him, but he refused her love letter and embarrassed her.
Can Kotoko's feelings reach him?
To be completely honest with you, it's one of my favorite romance manga & anime. Despite being old-school.
---
2. Kaguya-sama: Love Is War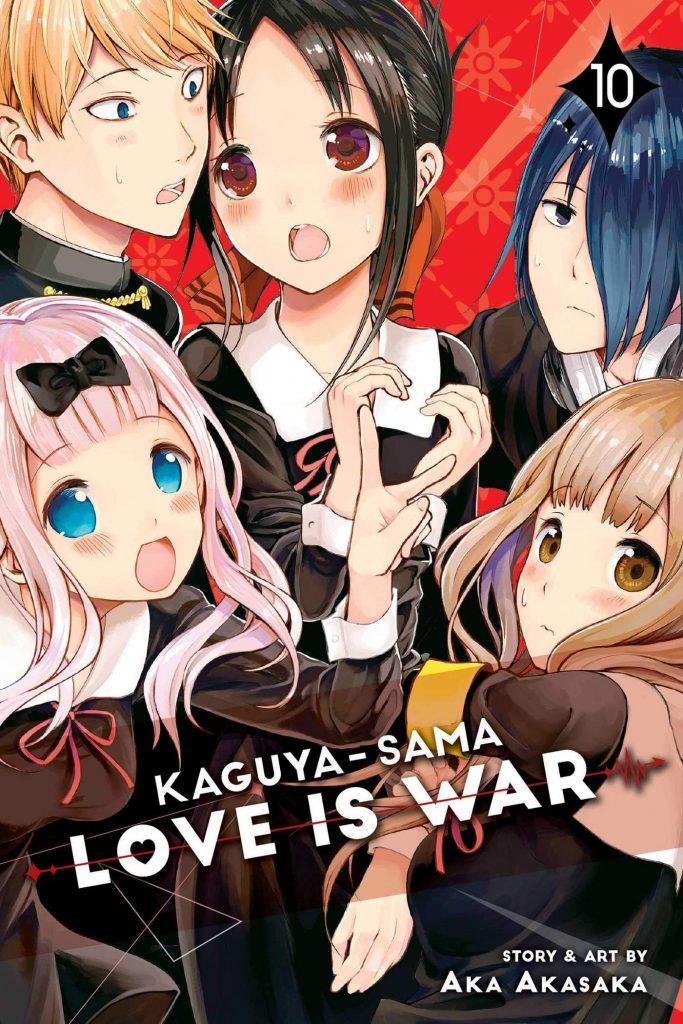 Kaguya-sama: Love Is War is a Japanese rom-com manga by Aka Akasaka.
The anime centers around two top-ranked student council representatives, Miyuki Shirogane and Kaguya Shinomya who are both respected by their peers for their grades and elegance.
The two could be considered a perfect couple, but even though they have developed feelings for each other they are also both determined to manipulate the other party to confess their feelings first and win the love war they have started.
While these two are seemingly not that similar if you love the comedic aspect of Tonikaku you are going to love Kaguya-sama & its awesome cast of characters.
---
1. Boku no Kanojo wa Saikou desu!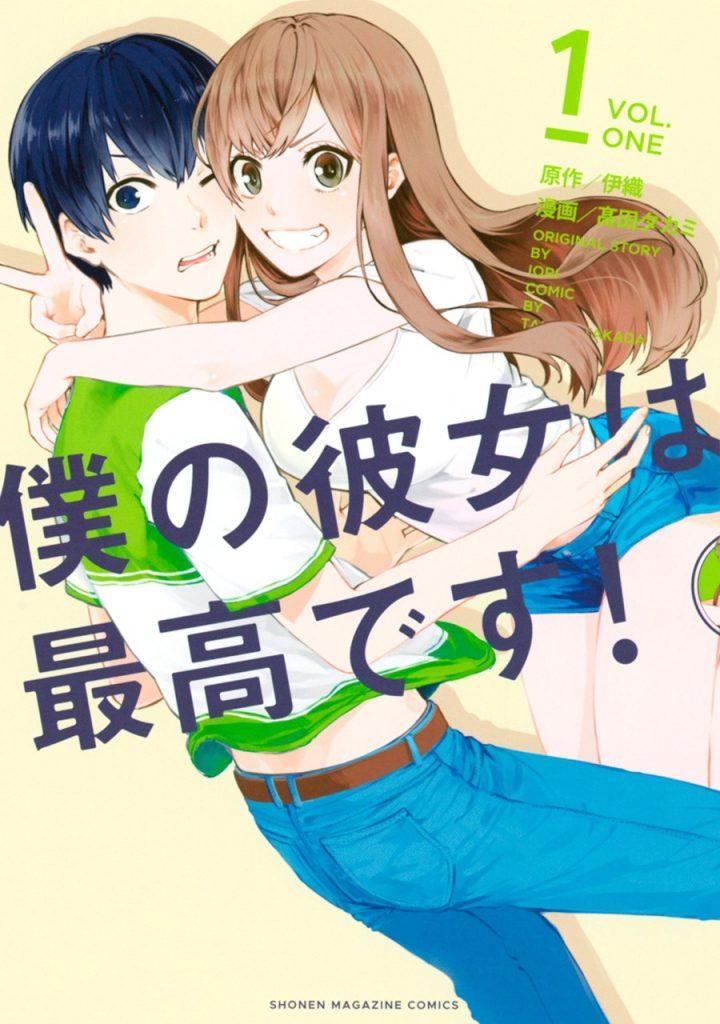 Boku no Kanojo wa Saikou desu! is a rom-com manga written by Iori and illustrated by Takami Takada.
The story focuses on the life of a couple where the girl is absolutely adorable & perfect (literally, not just the title!).
Not many people know that the main character of the manga is the original author, Iori, and it is actually about his relationship with his girlfriend!
You know how all are saying that they will get diabetes from how sweet Tonikaku is, well – this manga is on the same level!
It's an awesome manga to lift up spirits & make you feel warm and fuzzy.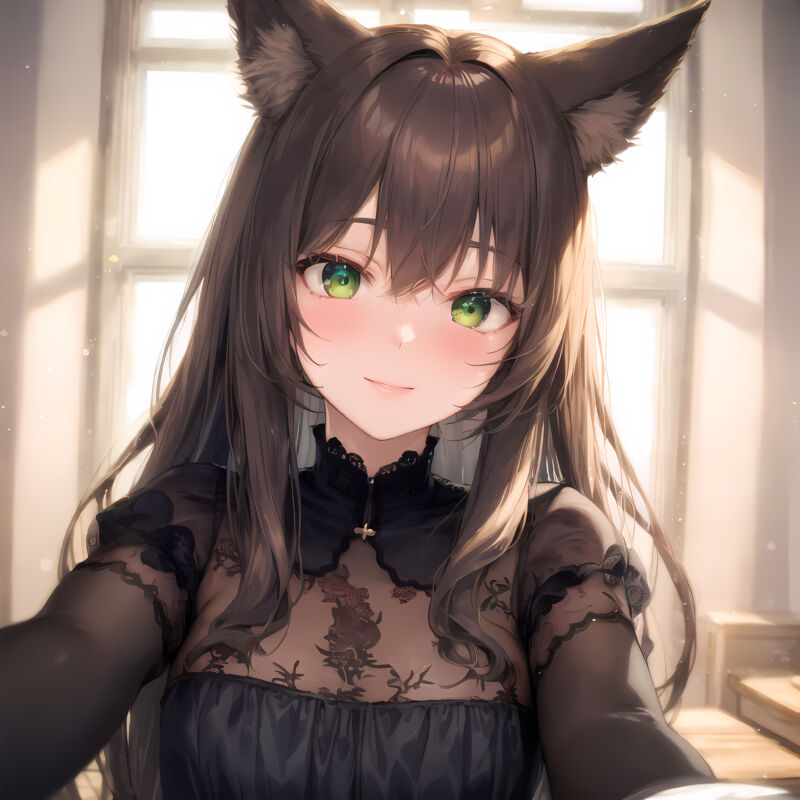 BEFORE YOU GO...
Thanks for reading my article!
If you enjoyed it, please consider supporting me on Patreon. As a Patron, you'll gain access to exclusive perks like stunning AI artworks that are not shared anywhere else, personalized AI-generated art pieces, and the ability to shape the future of this blog by suggesting topics you'd like me to cover.
Your support means everything to me and enables me to keep creating content that I'm passionate about. ✨

Also, you're welcome to join our 9 Tailed Kitsune Anime Discord community. We'd love to have you there! 🙌