Finding the best manga to read can be confusing. After all, there are so many of them!
This is my very first manga topic on 9 Tailed Kitsune and I took my sweet time to make it as comprehensive & complex as I could.
First, let's talk about what manga is.
Manga are comics or graphic novels originating from Japan. Manga is meant to be read by all ages and includes a huge variety of genres, so there is always something to pick from.
They are usually printed black-and-white as opposed to American comic books that are colored.
Traditionally, manga stories flow from top to bottom and from right to left, which is another difference. With some practice you won't notice this anymore, though, so don't worry!
Manga is mostly serialized in large manga magazines, but the chapters are usually collected and published into volumes.
Manga is intertwined with anime & many popular manga series are transferred onto video or the TV screens as animated shows.
Usually, anime fans also read the manga of their favorite series. This is only logical since it's the source material & many times it's even better than anime.
By the way, I created this list according to the most popular manga on MaL, rated by users. Some of these manga have more than 369,234 members! Woah.
Here are 30+ Best Manga to Binge Read in 2022!
Disclaimer: This post contains affiliate links. If you use these links to buy something, I may earn a small commission, without any extra cost to you. As an Amazon Associate, I earn from qualifying purchases. Thank you!
---
34. Kaichou wa Maid-sama!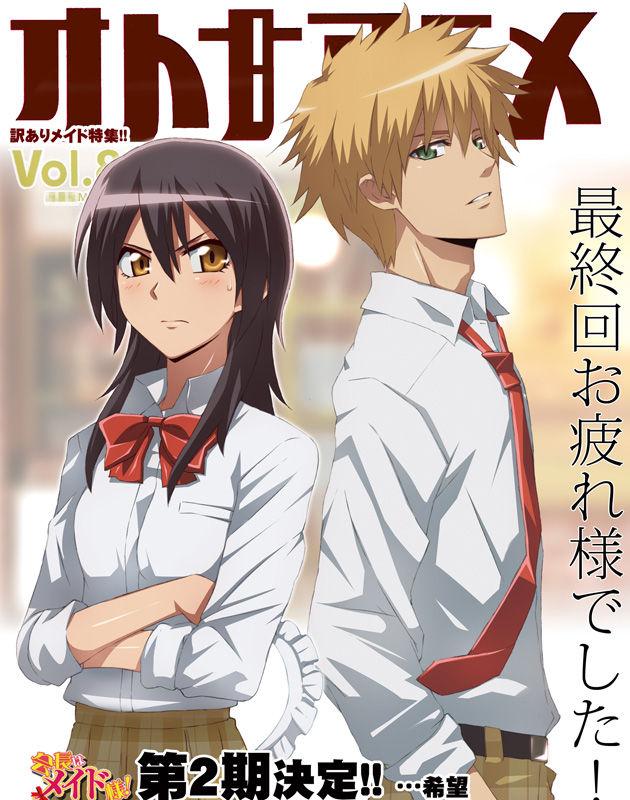 Maid Sama! is a Japanese manga series by Hiro Fujiwara.
There is also an anime adaptation by J.C.Staff that aired in 2021.
Maid Sama! follows Misaki Ayuzawa, a high schooler who doesn't have it easy – she is the first female student council president after her school just transitioned from an all-boys high school to a co-ed one.
She might appeal ambitious and well-disciplined at school but she is also hiding from her classmates that she works part-time as a maid at a maid café to help her family financially. Everything seems to be well hidden until one day her whole life turns upside down when some of the school's students visit the maid café where she works.
Related: 7 Cute Anime Like Kaichou wa Maid-sama!
It's a complete classic when it comes to high school rom-com. Not to mention how handsome Usui is. Proper husbando material! Absolutely worth adding to your must-read manga list!
---
33. JoJo's Bizarre Adventure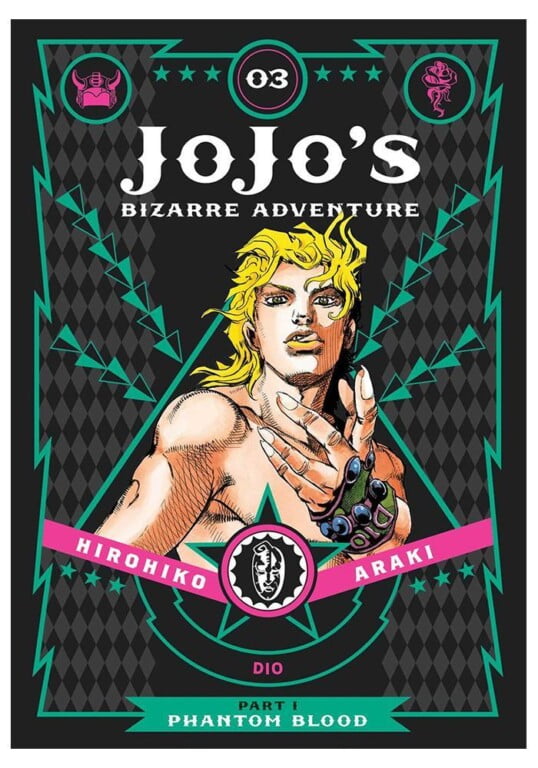 JoJo's Bizzare Adventure is a Japanese manga series by Hirohiko Araki. It's still ongoing. There are multiple anime adaptations of JoJo's Bizzare Adventure as well.
JoJo's Bizarre Adventure tells the story of the Joestar family, starting with two brothers who end up being rivals. After one of them becomes a powerful vampire, the other one swears to stop him no matter what.
After that, each arc of the manga and anime follows the life of another member of the Joestar family, tracing their adventures through the generations.
Let me ask you something – do you remember this JoJo's meme? Or this music? That's JoJo's for you!
Jojo's Bizzare Adventure is known for its unique art style, poses, and hilarious storytelling. But that would be a very tame way of describing JoJo. It's extremely BIZZARE! Undeniably, it's a fun series with an iconic manly approach as opposed to overcrowded pro-beta-male shounen anime.
---
32. Ao Haru Ride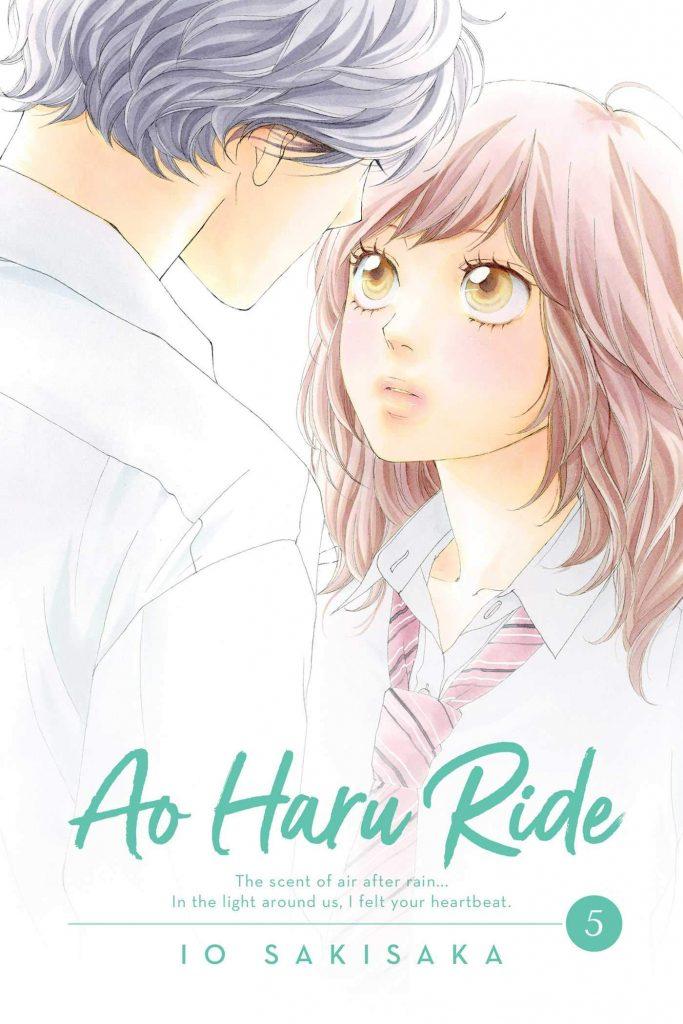 Ao Haru Ride is a Japanese manga series by Io Sakisaka.
An anime adaptation aired in 2014 & there is also a live-action film adaptation.
Ao Haru Ride follows the story of Futaba Yoshioka, a girl who meets her middle school crush and the only boy she has ever liked again at her high school. Is love mutual and can romance be rekindled?
Relevant: 6 Cute Anime Like Ao Haru Ride (Blue Spring Ride)
Ao Haru Ride is one of my favorite slice-of-life rom-com anime. The art & animation is excellent, the characters are realistic, and it has a simple yet entertaining premise.
---
31. Noragami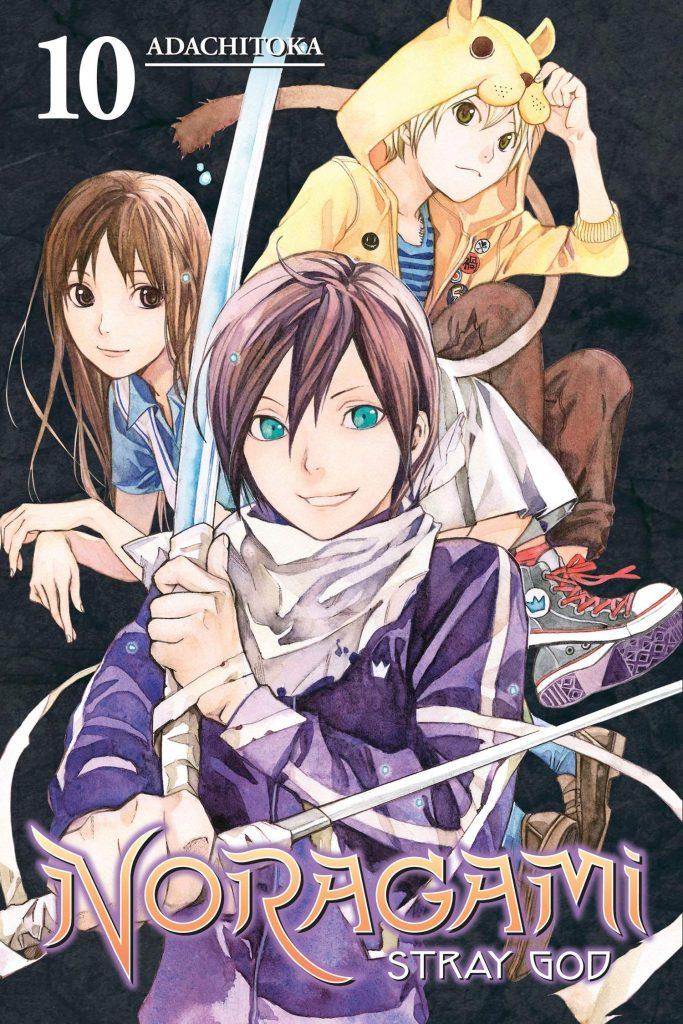 Noragami is a Japanese manga series by Adachitoka.
It got adapted into two anime seasons that aired in 2014 & 2015.
Noragami tells the story of Yato, a minor deity and a self-proclaimed "Delivery God," who dreams of having a shrine and millions of worshippers. Reduced to working odd jobs in order to raise money to build the shrine, he takes on a job to find a lost cat. As Iki Hyori walks with her friends, she spots Yato running in front of the bus to catch the cat. Kind as she is, she pushes him aside, and saves him, but gets hit by the bus instead.
Remarkably, Hyori survives the accident, but the event causes her soul to become unstable, and thus, she is now able to see the dead spirits and leave her physical body. Hyori demands that Yato returns her to normal, but she learns that he requires a partner to do so. Given zero alternatives she reluctantly agrees to become one.
Noragami is an anime known for its production quality. The characters in this anime are fun to watch and you will certainly have problems picking just one favorite character.
---
30. Fruits Basket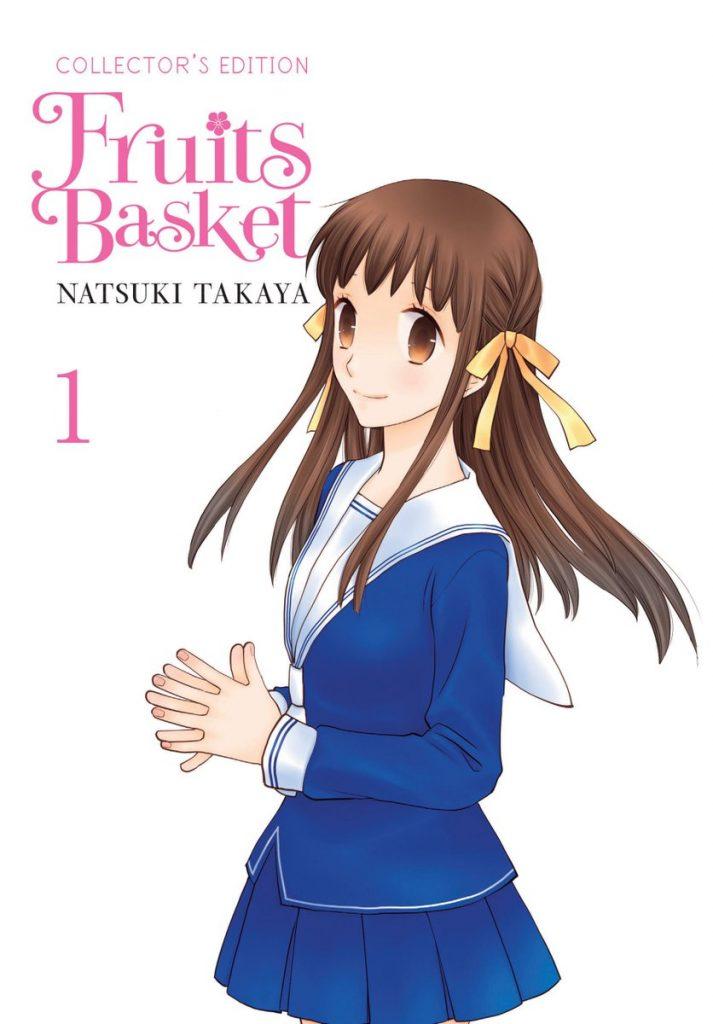 Fruits Basket is a Japanese manga series by Natsuki Takaya.
It received two anime adaptations, the older one by Studio Deen aired in 2001, and the newer one by TMS Entertainment premiered in 2019. The second season aired in 2020, and the third season is scheduled for 2021.
Fruits Basket centers around Tohru, a hard-working and sweet girl who had lost both of her parents and was forced to live in a tent until she moved with three seemingly normal and handsome guys. In reality, the boys are possessed by zodiac animals.
How will this turn out?
Fruits Basket is definitely a valuable piece to add to your shoujo collection. The main reason why I love Fruits Basket is the character development and their interactions. Apart from that, you have plenty bishounen boys to pick from & a soft reverse harem atmosphere going on.
---
29. Kaguya-sama wa Kokurasetai: Tensai-tachi no Renai Zunousen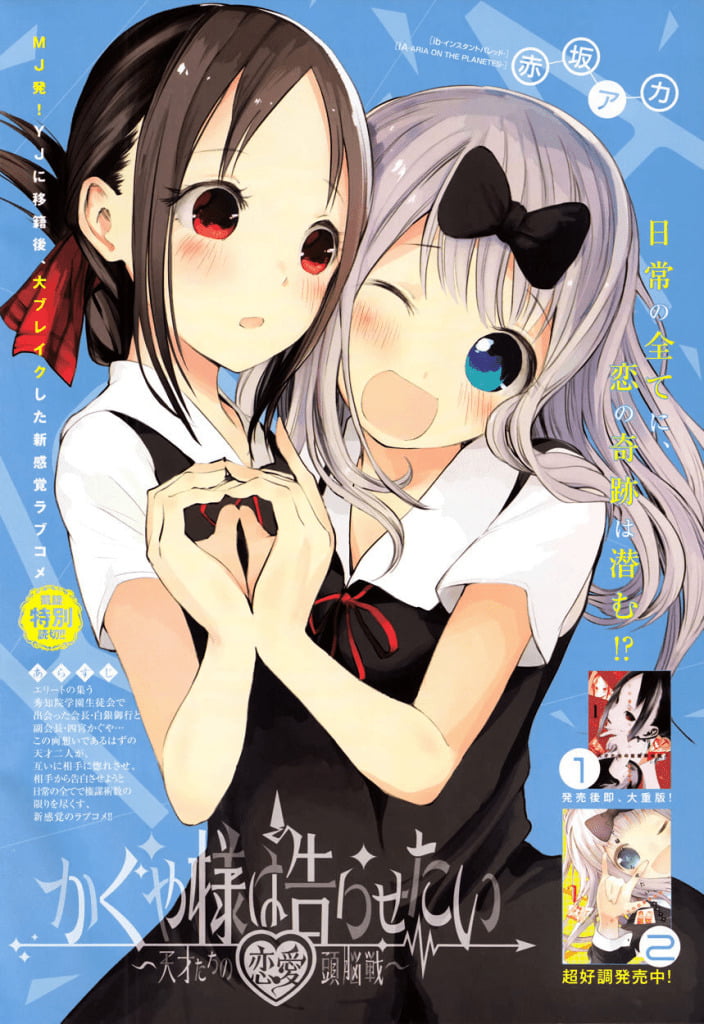 Kaguya-sama: Love Is War is a Japanese rom-com manga by Aka Akasaka.
The anime centers around two top-ranked student council representatives, Miyuki Shirogane and Kaguya Shinomya who are both respected by their peers for their grades and elegance.
The two could be considered a perfect couple, but even though they have developed feelings for each other they are also both determined to manipulate the other party to confess their feelings first and win the love war they have started.
While these two are seemingly not that similar if you love the comedic aspect of Tonikaku you are going to love Kaguya-sama & its awesome cast of characters.
Kaguya-sama: Love is War guarantees you a good laugh throughout the whole series. The mind games, ridiculously overdramatic comedic moments, and of course, our beloved Chika and her dance is something that you can't miss!
---
28. Bakuman.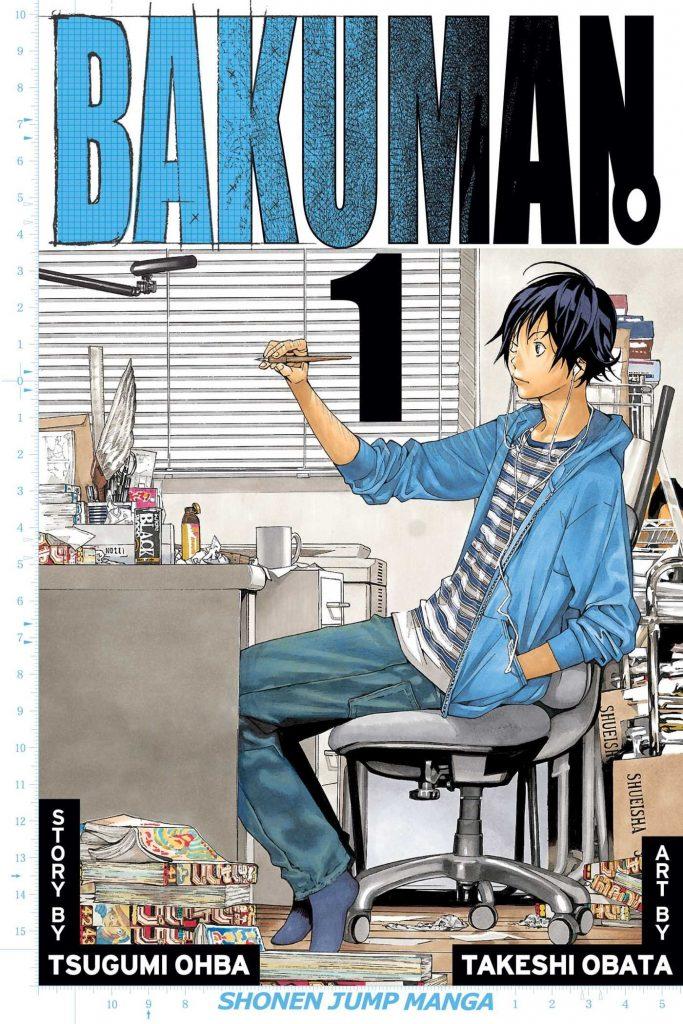 Bakuman. is a Japanese manga series written by Tsugumi Ohba and illustrated by Takeshi Obata. It was serialized in Weekly Shōnen Jump.
The story follows two ninth graders who dream of becoming manga artists. Some of Bakuman's characters resemble real authors and editors of Weekly Shōnen Jump, and many manga titles mentioned in Bakuman have actually been published in the magazine.
Bakuman. is a manga about making manga. What really stands out is how realistically it portrays the pros and cons of publishing manga without sugarcoating it. By the way, the creative team of Bakuman. is the same team that brought to the world a masterpiece titled Death Note, so expect wonderful art and a well-written storyline!
---
27. Akame ga Kill!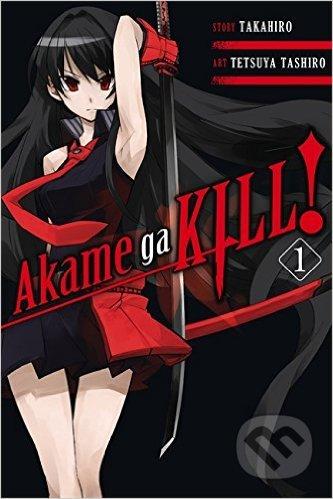 Akame ga Kill! is a Japanese manga series written by Takahiro and illustrated by Tetsuya Tashiro.
It tells the story of Tatsumi, a country boy, who along with his friends embarks on a journey to the Capital to find a way how to make money for their poor village. He gets separated from them and even fails to enroll in the Capital army.
After he gets scammed and loses all his money, he gets rescued by a noble family and moves into a castle with them.
One night a seemingly dangerous group of assassins known as Night Raid attack the family. It's then that he learns the dark truth about the noble family and their unforgivable crimes. After that, he decides to join Night Raid as a new member in order to fight injustice in the Capital.
Akame ga Kill! has a special place in my heart. It's definitely one of the very dark series where you might end up with a broken heart and a buckle of ice cream to comfort yourself after finishing it. If you are not prepared to see gore, torture & sad deaths, don't read this manga. While the majority of anime series give some guardian angel to the main characters, Akame ga Kill! chose a completely different approach.
---
26. Soul Eater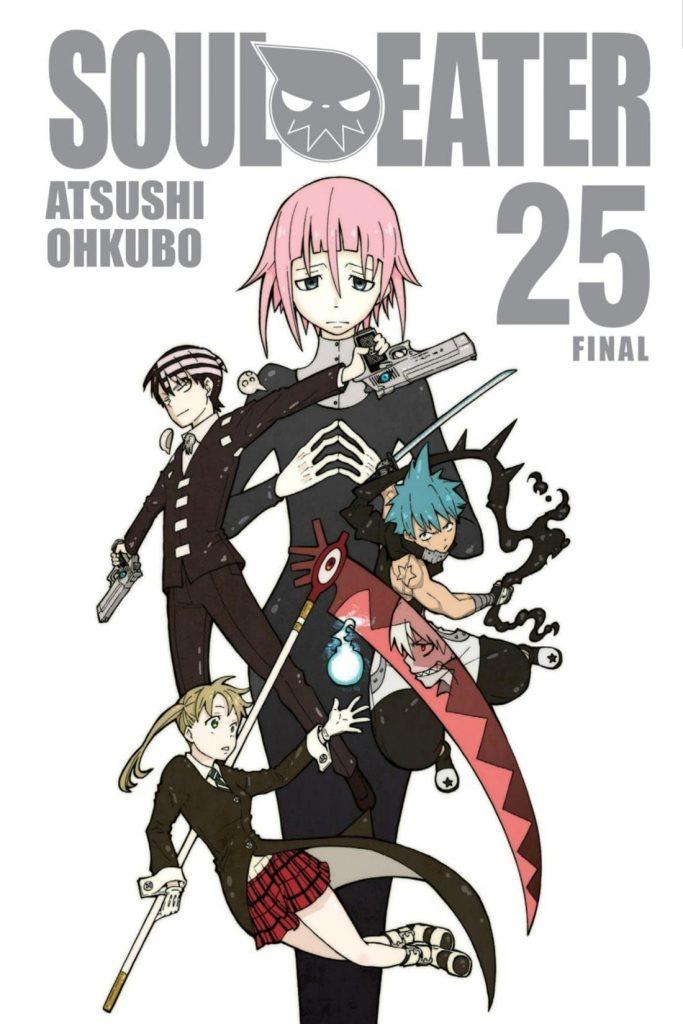 Soul Eater is a Japanese manga series by Atsushi Ōkubo.
The series takes place at the Death Weapon Meister Academy, a school where meisters and human weapons form pairs. It revolves around 3 main duos trying to collect the souls of 99 evil humans and 1 witch in order to reach a ranking of Death Scythe that can be used by Shinigami.
The main theme of Soul Eater is development. While the story is rather predictable, it truly shines when it comes to the characters.
They all have unique quirks and their personalities are colorful.
---
25. Nanatsu no Taizai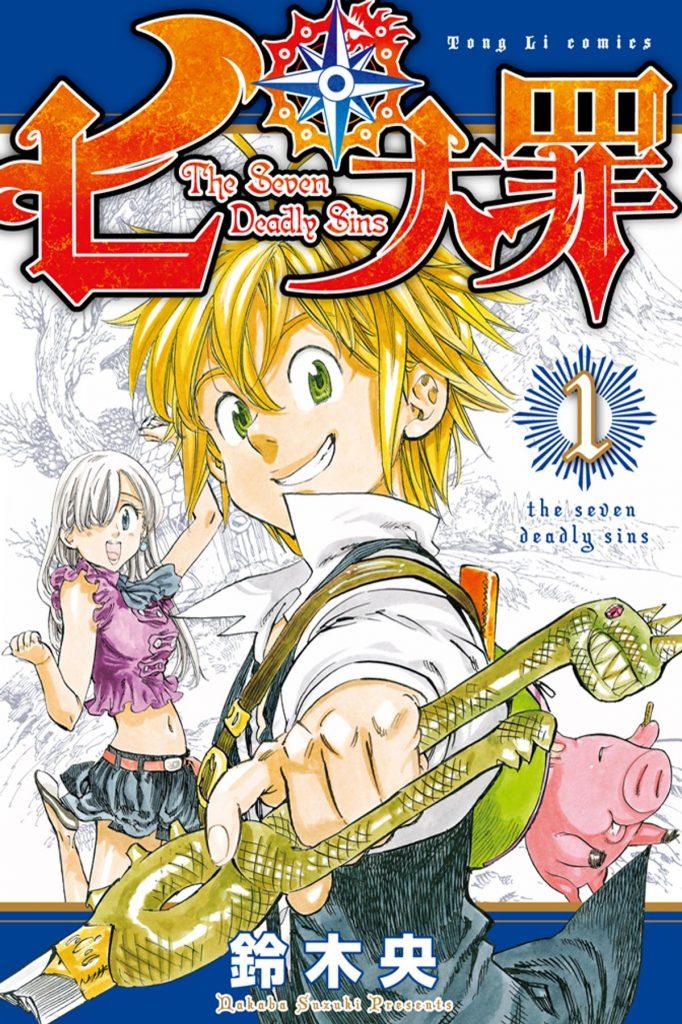 Nanatsu no Taizai (The Seven Deadly Sins) is a Japanese fantasy manga series by Nakaba Suzuki.
The Seven Deadly Sins were once an active group of knights in the region of Britannia, who disbanded after they had supposedly plotted to overthrow the Liones Kingdom. Their supposed defeat came at the hands of the Holy Knights, but rumors continued to persist that they were still alive. Ten years later, the Holy Knights became cruel and tyrannical rulers of the kingdom.
The third princess, Elizabeth Liones embarks on the journey to find the Seven Deadly Sins in the hope to get them to help her to overthrow the current rulers of the kingdom.
Nanatsu no Taizai is a typical shounen with all the clihés you would expect. And it also receives a lot of critique because of that. However, it still manages to fulfill its purpose – to entertain. You will still grow fond of some well-developed characters, understand their tragic past, enjoy epic fights & special powers that are unique to each character, and as the story unfolds you will learn the dark truth.
---
24. Vinland Saga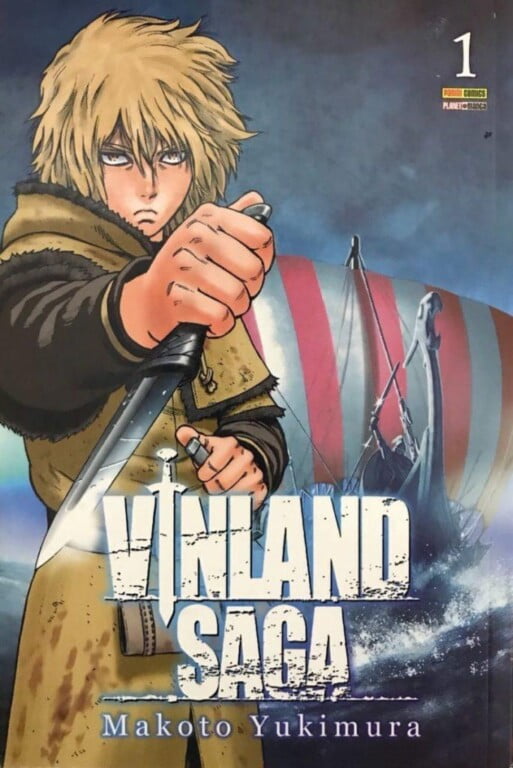 Vinland Saga is a Japanese historical manga by Makoto Yukimura.
A 24-episode anime TV series adaptation by Wit Studio aired in 2019.
The story is set during the golden age of the Vikings (11th century), particularly during the invasion of England. Thorfinn, a young boy, is determined to avenge his father's death by killing Askeladd, a man who murdered his father, in an honorable duel.
Vinland Saga is not meant for people who can't tolerate intense violence. It's really BRUTAL. Saying that it has a bit of a Viking touch would be romanticizing it. The atrocities that they did are portrayed to their full extent. No mercy. But if this is your kind of thing, you will enjoy a well-built age of Vikings & complex character development.
---
23. Shokugeki no Souma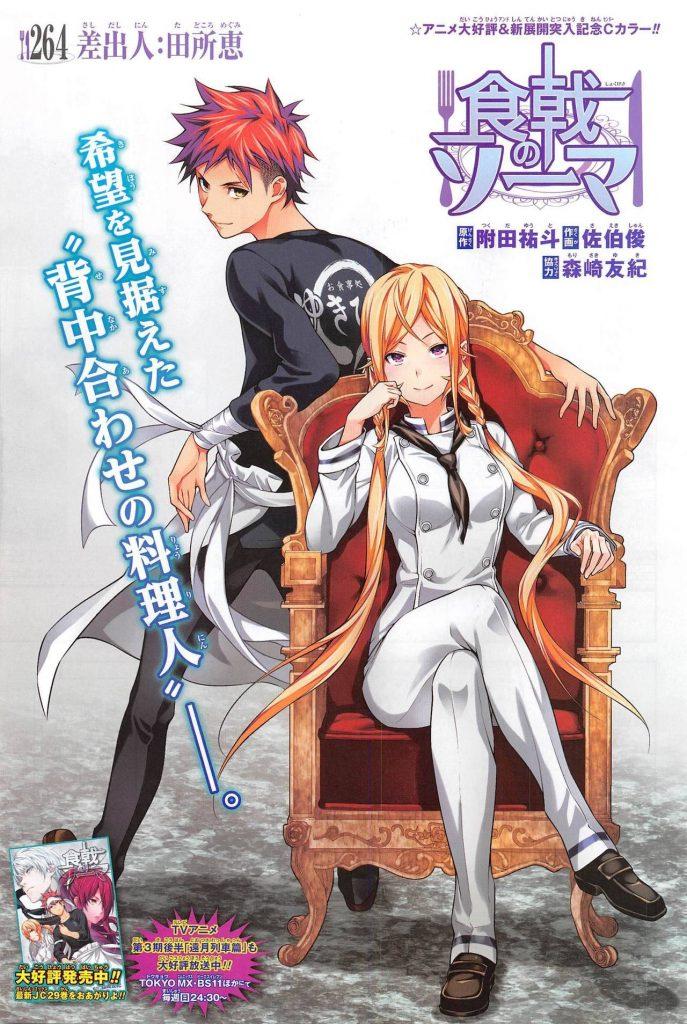 Shokugeki no Souma is a Japanese manga written by Yūto Tsukuda and illustrated by Shun Saeki.
There are also five anime seasons produced by J.C.Staff.
The anime revolves around fifteen-year-old Souma Yukihira, an aspiring cook aiming to become a head chef in the restaurant his father runs and owns. Everything changes one day when his father decides to send Souma to Tootsuki Culinary Academy, an elite cooking school where only 10 percent of the students graduate.
As the title hints, the school is famous for its food wars, where students face off intense, high-stakes cooking showdowns. Souma has to face many challenges to prove that he is worthy of being a head chef.
Saying that Shokugeki no Souma is one of a kind shounen would be an understatement. It's completely different from everything I know! After all, it's a slight ecchi cooking battle manga! The battles are not what you would imagine, since it's about cooking. It's obviously a showdown between two chefs. Imagine the tension! Also, count in lots of foodgasm scenes and tons of yummy food. Simply unique.
---
22. Nisekoi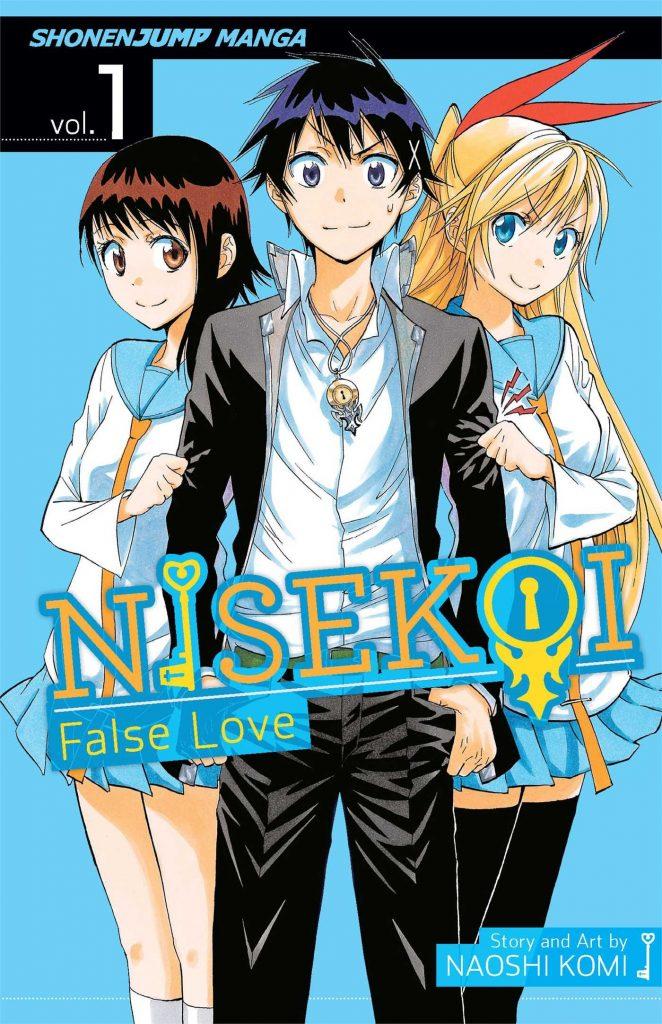 Nisekoi is a Japanese romcom manga series by Naoshi Komi.
An anime adaptation by Shaft premiered in 2014.
It focuses on the heir to a Yakuza Family, who is forced to be in a relationship with the daughter of the head of a gangster family to maintain peace between the gangs, much to their displeasure.
Nisekoi is called False Love in English for a reason. It's a bit different than a straightforward harem, but it surely slowly becomes one. I won't be fooling you into thinking that this is some serious romance manga. Although if you are looking for a typical soft harem manga, this should be on your list!
---
21. Gantz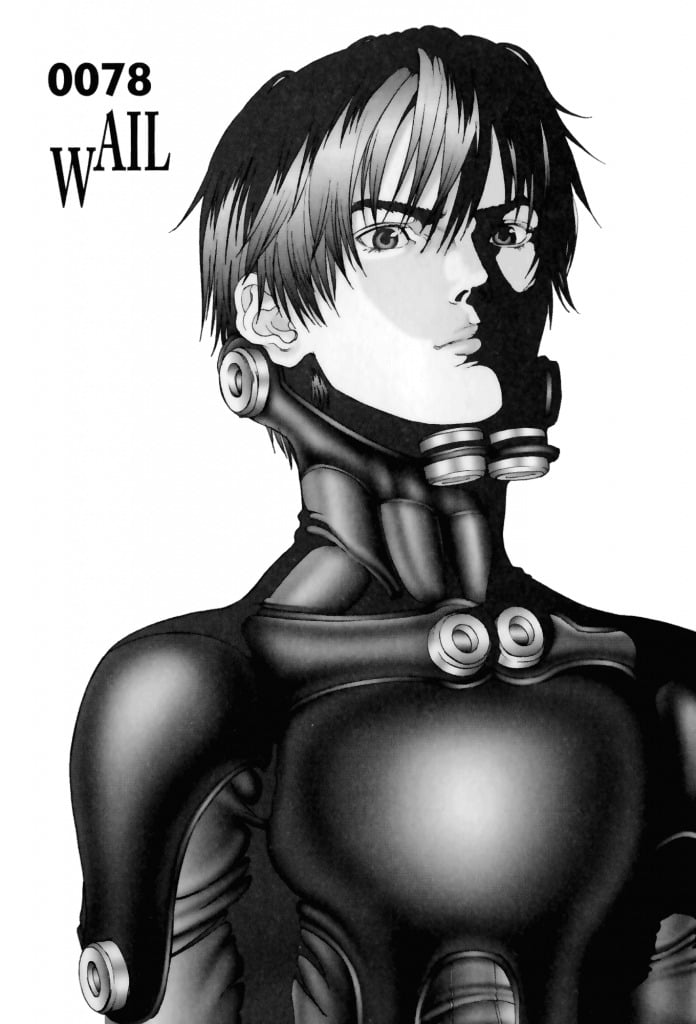 Gantz is a Japanese manga by Hiroya Oku that aired from 2000 to 2013.
It follows the story of Kei Kurono and Masaru Kato, who are resurrected along with several other recently deceased people and tasked with killing aliens.
Gantz is one of the manga that is considered by many either a masterpiece or utter trash. There is no between. Imagine being revived by a mysterious black ball into a battle royale simulator, with all sorts of futuristic equipment you can think of. With Gantz being a sick game full of violent & gory scenes, this piece of mindless entertainment might be what you seek.
---
20. Solo Leveling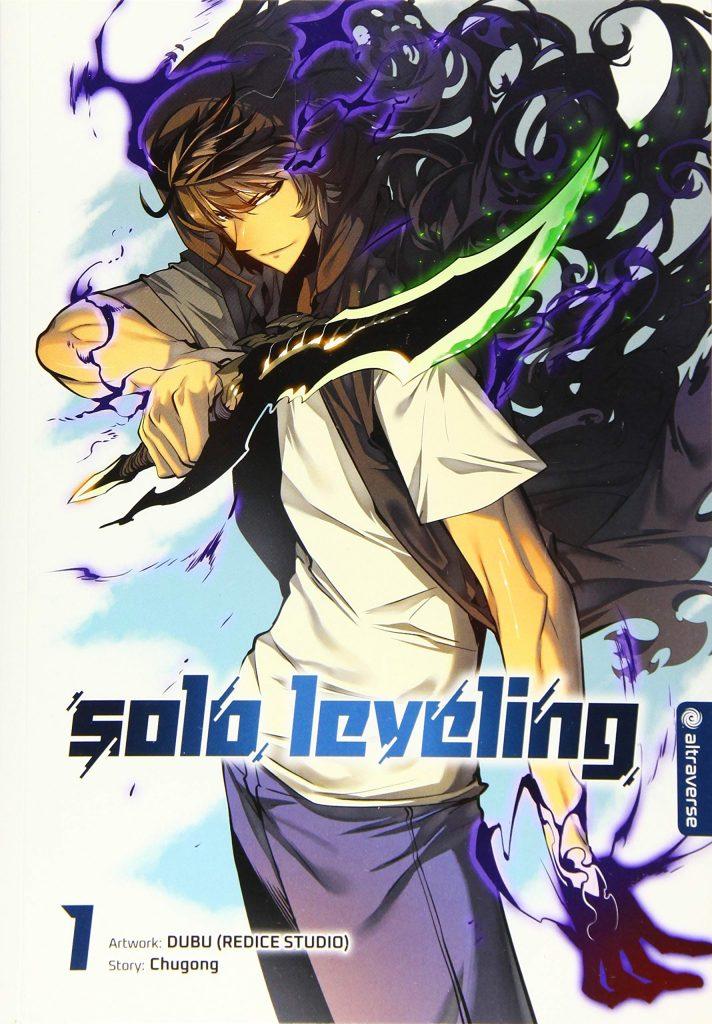 Solo Leveling is a South Korean web novel by Chugong. It was serialized in Kakao's digital comic and fiction platform KakaoPage.
Solo Leveling manhwa is an adaptation of Chugong's web novel series of the same title.
The story takes place in a world where Hunters, people with superpowers, combat monsters that are coming from mysterious Gates.
Jin-Woo is knowns for being the World's Weakest Hunter. However, this miserable course of his life is about to be changed when he gets an opportunity to become one of the world's most fearsome Hunters.
Solo Leveling is a typical underdog story. But what is wrong with that? We all love underdog stories. It will remind you of Aincrad in SAO, make you root for the main protagonist, and you will enjoy top-notch art as you unfold the mystery of Solo Leveling.
---
19. Deadman Wonderland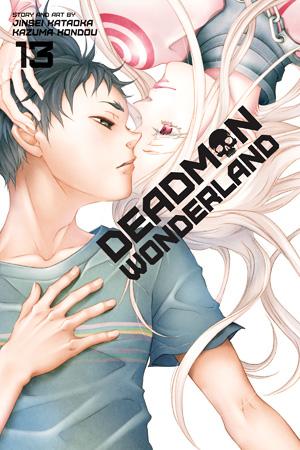 Deadman Wonderland is a Japanese manga series written by Jinsei Kataoka and illustrated by Kazuma Kondou.
A 12-episode anime adaptation aired in 2011.
It's about Ganta Igarashi, a middle schooler who had been living a seemingly ordinary life until one day a man in red appeared during the class and slaughtered all his classmates, leaving only Ganta unharmed.
After the unexpected and disturbing events, Ganta gets wrongfully convicted of the massacre and is sentenced to death in a prison which is themed as an amusement park for the visitors and a nightmare for the prisoners – Deadman Wonderland. He is fitted with a lethal collar which can be slowed down only by winning in dangerous and savage games in which all prisoners participate.
It's not just Ganta's life at stake though – he has to clear his name and find the identity of the Red Man.
This anime is truly unique with its concept – a jail that profits off of the prisoners, being an amusement park. While Deadman Wonderland is heavy on the story, it does not shy away from gore either. You will get hooked on it as you unravel more mysteries about it.
---
18. Vagabond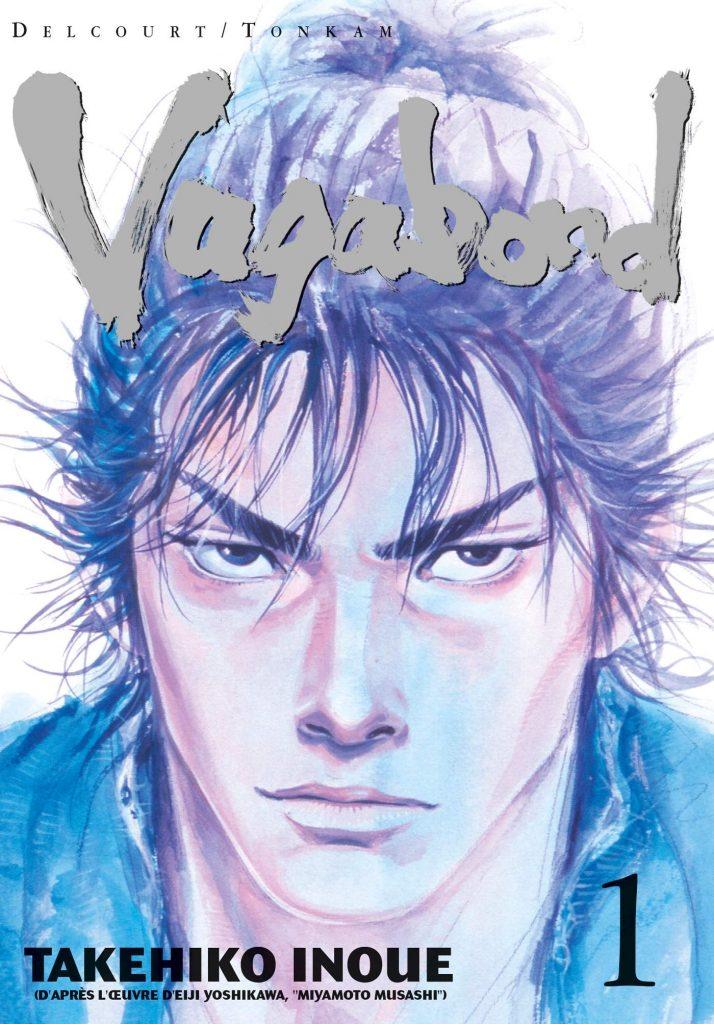 Vagabond is a Japanese epic martial arts manga series by Takehiko Inoue.
It follows the story of Shinmen Takezo, who would eventually become the legendary sword-saint Miyamoto Musashi, and his childhood friend, Hon'iden Matahachi. The two start off as very different people, to begin with, and their inherently different natures set them off on completely different life paths.
Are you in for a wholesome seinen? Vagabond delivers exactly that: a realistic story & philosophy, along with outstanding fights and character growth over the years. It honestly deserves an anime adaptation because it's one of the best seinen manga out there!
---
17. Demon Slayer: Kimetsu no Yaiba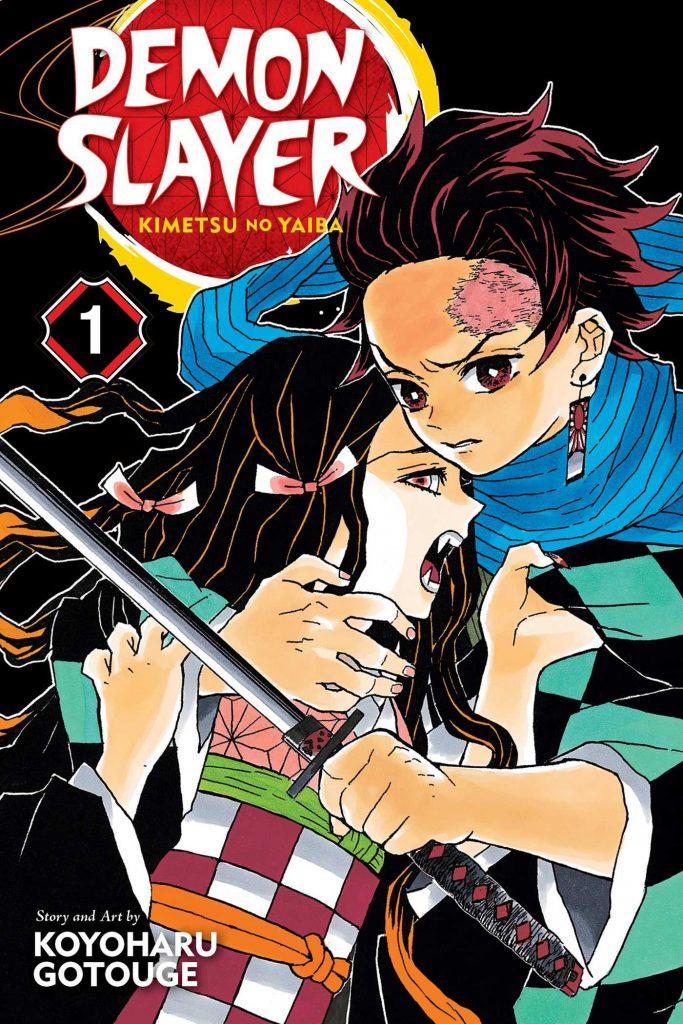 Demon Slayer: Kimetsu no Yaiba is a Japanese manga series by Koyoharu Gotōge.
An anime adaptation by Ufotable aired in 2019, and a sequel film premiered in 2020 and became the highest-grossing anime film of all time.
The story revolves around Tanjirou, a young boy whose soul got scarred by a tragedy – all members of his family except his younger sister, Nezuko, were slaughtered by a demon and she has turned into one.
Tanjirou swears to avenge his family and embarks on a journey to find a way how to turn Nezuko back to a human.
Demon Slayer is one of the most well-known shounen manga series with distinctive illustrations. Nezuko is a waifu, too. Even though it almost perfectly embodies the tropes of a shounen, it nonetheless manages to tell a compelling story.
---
16. Hunter x Hunter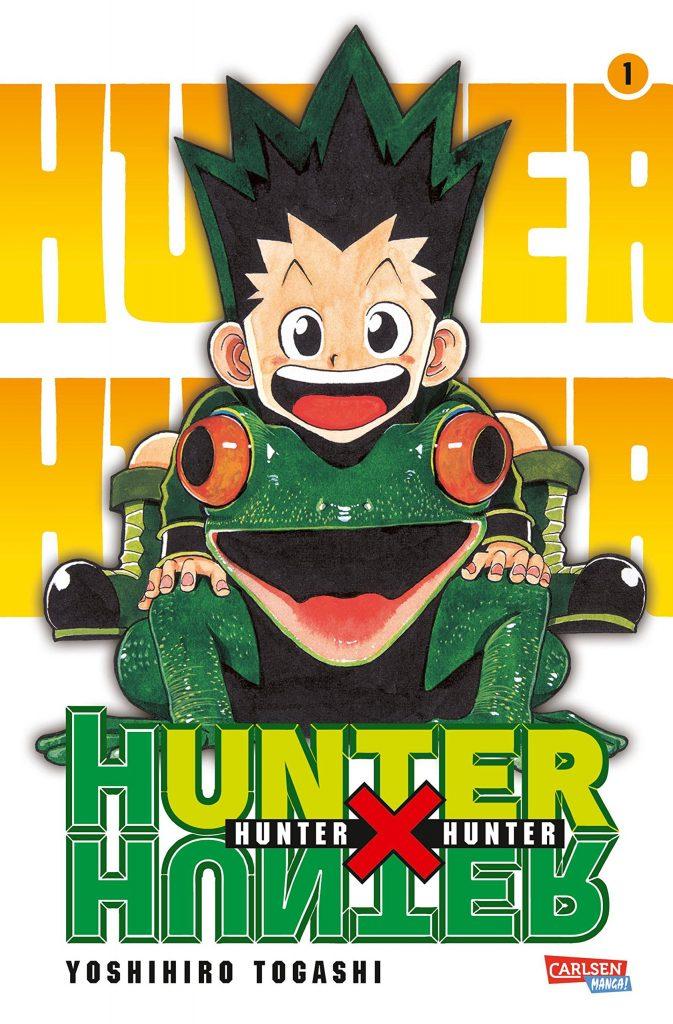 Hunter x Hunter is a Japanese manga series by Yoshihiro Togashi.
There are also anime adaptations worth watching, notably the 2011 version of HxH.
HxH tells the story about Gon and his friends, particularly his best friend, Killua, who had used to be a childhood assassin before he took the hunter exam. Both Killua and Gon eventually become licensed Hunters. Being licensed as an official Hunter bestows several desirable benefits on the licensee, ranging from the usage of public facilities at no cost to reduced legal responsibility for the murder. The two of them start training to become stronger and set off to achieve Gon's goal to find his father.
Hunter x Hunter is my all-time favorite anime and it's also one of the best shounen manga & anime you can read/watch. It can't be called anything other than a MASTERPIECE. There is nothing in my eyes that compares to it. I know it sounds biased, but it has everything in top-notch quality. It will be difficult to find something of the same caliber given the complexity, detail, and fine-tuning of the characters' development, backstories, world-building, and power system.
---
15. Yakusoku no Neverland (The Promised Neverland)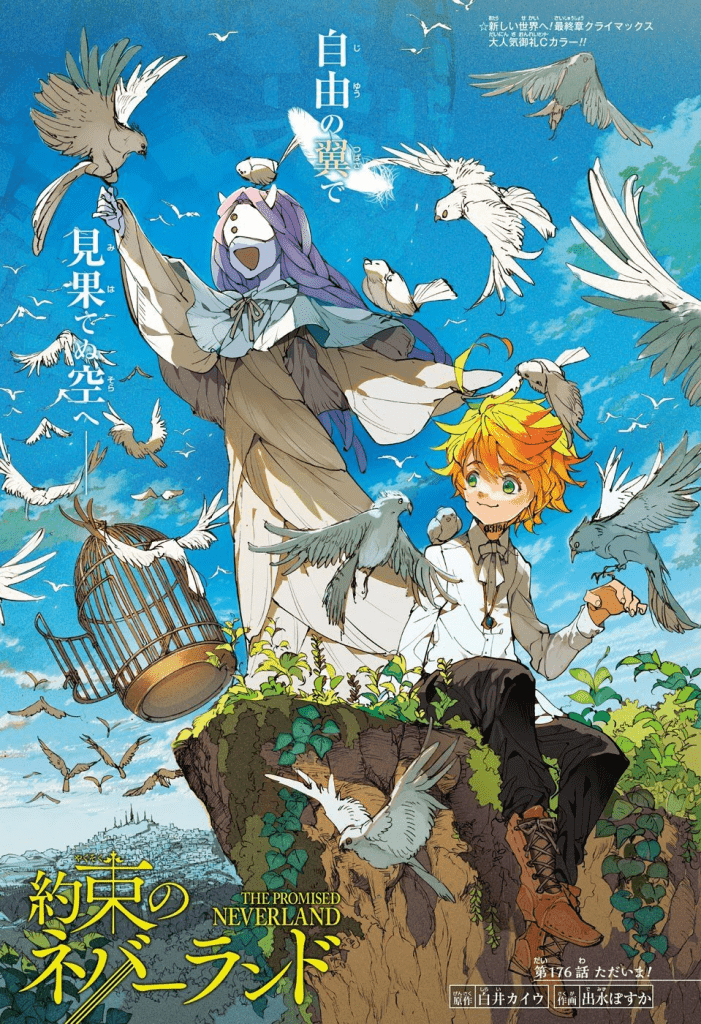 Yakusoku no Neverland is a Japanese manga series written by Kaiu Shirai and illustrated by Posuka Demizu.
An anime adaptation by CloverWorks premiered in 2019, and a second season started airing in January 2020.
It centers around three main characters, Emma, Norman, and Ray, who live with other orphans in a self-contained orphanage. Life seems joyful and full of fun until they find out that the orphanage is a farm where they are being raised only to be fed to demons.
The children become determined to break out of the orphanage at all costs and save all the orphans living there.
Yakusoku no Neverland is one of those manga series that surprise you with how gloomy they turn out to be. Not to mention how unique its story is. The most intriguing aspect of this series is how unpredictable it is; you'll never know what will happen next and you'llbe left wanting more!
---
14. Koe no Katachi (A Silent Voice)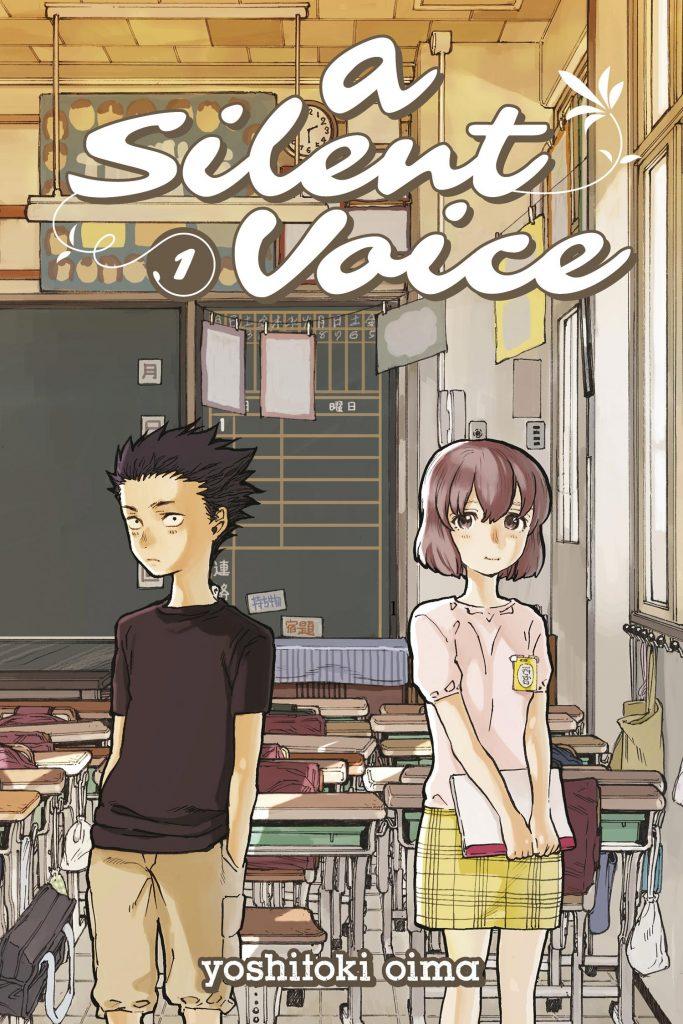 Koe no Katachi is a Japanese manga series written and illustrated by Yoshitoki Ōima.
An anime film adaptation by Kyoto Animation was released in 2016.
As a wild child, elementary schooler Shouya Ishida used to bully his newly transferred classmate, a deaf girl called Shouko Nishimiya. What is worse, it wasn't only Ishida – the whole class bullied her for fun in the cruelest ways.
After a sudden turn of events, Nishimiya transfers to another school, and Ishida becomes ostracized by his class and labeled as a bully.
As the years pass, Ishida becomes a completely new person, hoping to redeem himself and connect to Nishimiya.
There is little doubt that Koe no Katachi will cause you to become emotional. You might burst into tears as I did. With its storytelling, it has the potential to be both thought-provoking and empathetic. You'll feel awful for her, then you'll feel bad for him, and you'll want them to get together.
---
13. Horimiya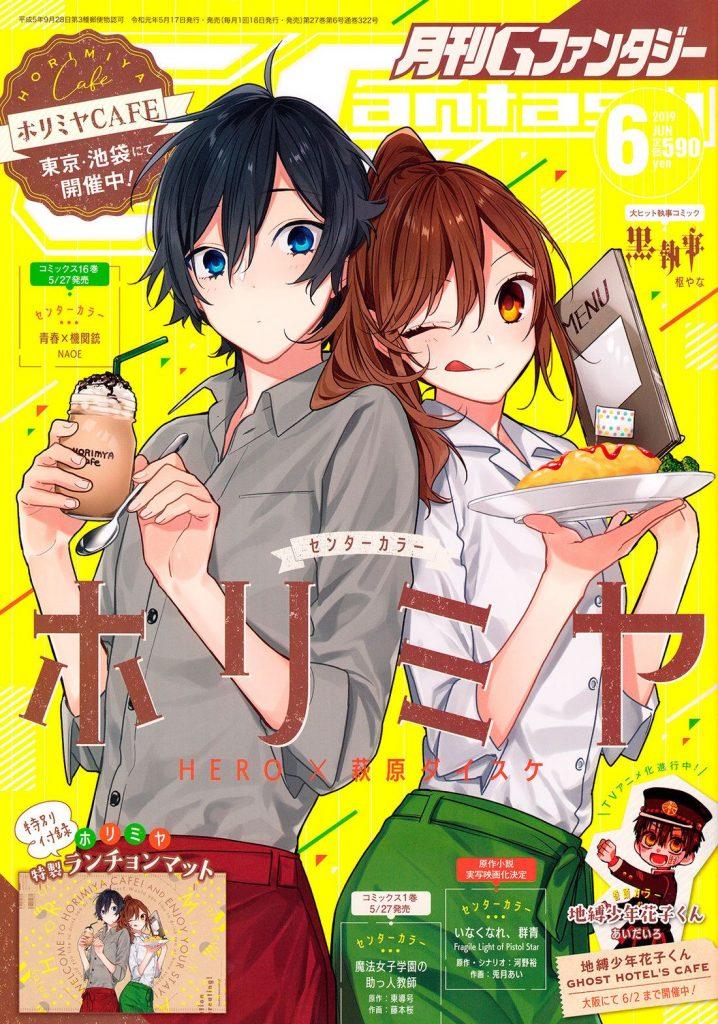 Before Horimiya was created, there was only a Japanese shounen web manga Hori-san to Miyamura-kun, written and illustrated by Hero.
In 2011, Daisuke Hagiwara adapted the manga under Hero's supervision under the title Horimiya and it has been serialized in 15 volumes in Monthly G Fantasy. The English version is published by Yen Press.
An anime adaptation of Horimiya by CloverWorks premiered in early January 2021 and is still airing.
The anime tells the story of two high school classmates who keep their real personalities secret from their classmates and happen to meet unexpectedly outside of school, revealing their real selves by accident. After this encounter, an unlikely friendship forms.
Do you enjoy a good high school rom-com? Then Horimiya is the one for you! While it has the same cliché scenario as the majority rom-coms, it shines with its developed relationship between the main protagonists. It doesn't feel forced at all. Instead, you get an honest love between two realistically portrayed teenagers.
---
12. Fullmetal Alchemist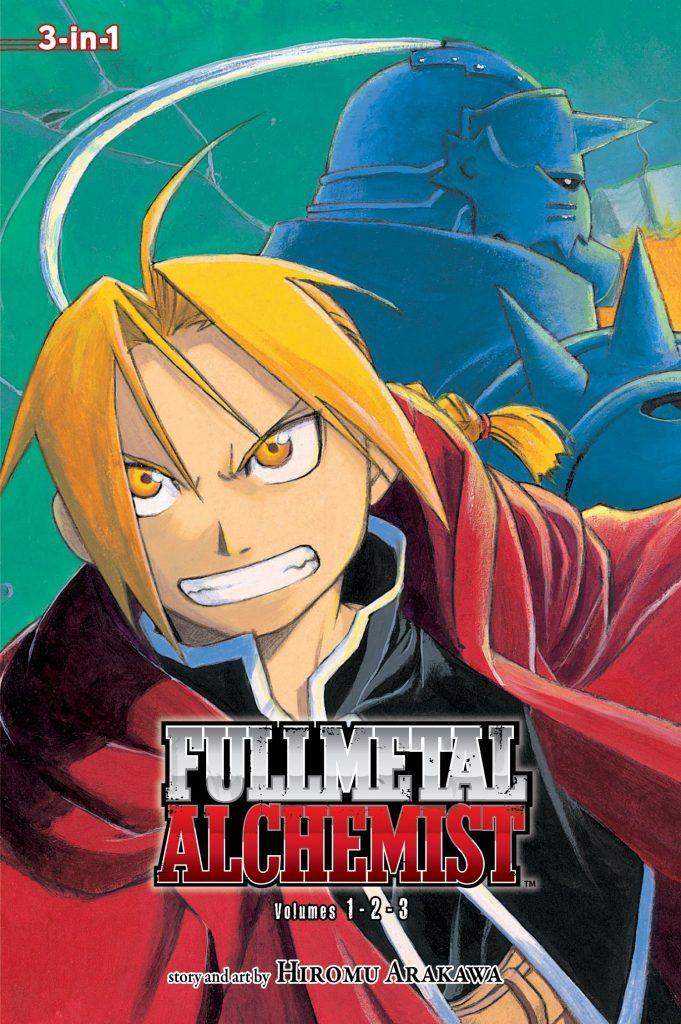 Fullmetal Alchemist is a Japanese manga series by Hiromu Arakawa.
It has been adapted into two anime TV series & two animated films produced by Bones studio.
I highly recommend you to watch Fullmetal Alchemist: Brotherhood. After all, it's the best-ranked anime on MaL for a reason.
The story centers around an alchemist prodigy, Edward Elric, who is trying to find a way how to restore his brother's physical body which disappeared after a failed transmutation.
Where do I even start? FMA's plot is one of the most well-developed and interesting plots you might have come across. If you want an engaging fantasy series with amazing art, compelling story, and philosophical deepness, then this is one for you.
---
11. Oyasumi Punpun (Goodnight Punpun)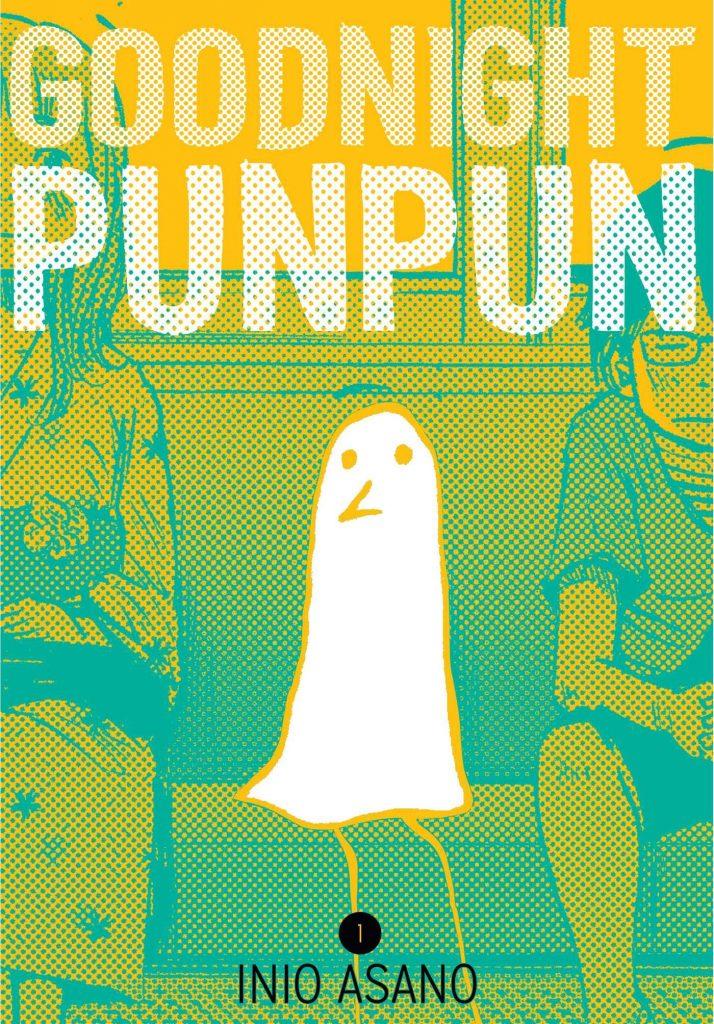 Goodnight Punpun is a Japanese manga series by Inio Asano.
The manga follows Onodera Punpun, a young Japanese boy, as he grows up. Punpun and his family are depicted as birds, even though they are normal humans.
This coming-of-age drama story explores really matures themes like depression, love, social isolation, death, and many others that are coated with a strange dark sense of humor and melancholy. It portrays life in its crudest form. This dark beauty is nothing like the manga cover.
---
10. Fairy Tail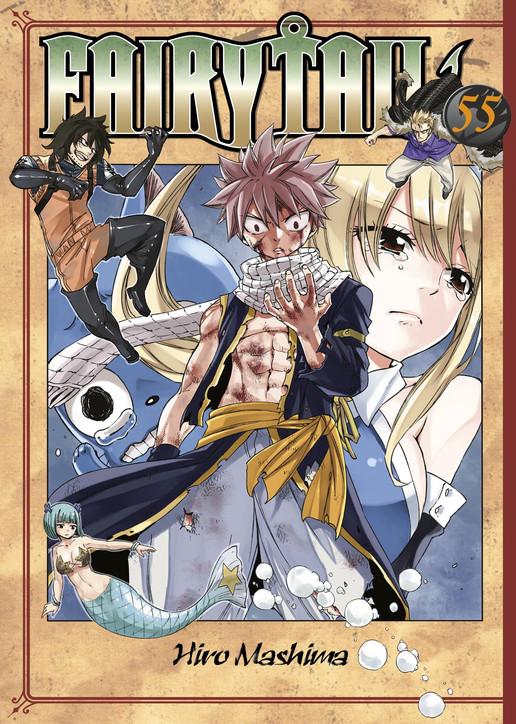 Fairy Tail is a Japanese manga series by Hiro Mashima.
An anime adaptation premiered in 2009.
It follows the adventures of the wizards of an (in)famous wizard guild, Fairy Tail.
My favorite shounen manga. The main theme of the anime is friendship. While the plot is nothing ground-breaking, you can expect likable characters, epic fights, comedy, and most importantly, no long explanations during every fight! Fairy Tail proves that generic can be amusing if done right.
---
9. Bleach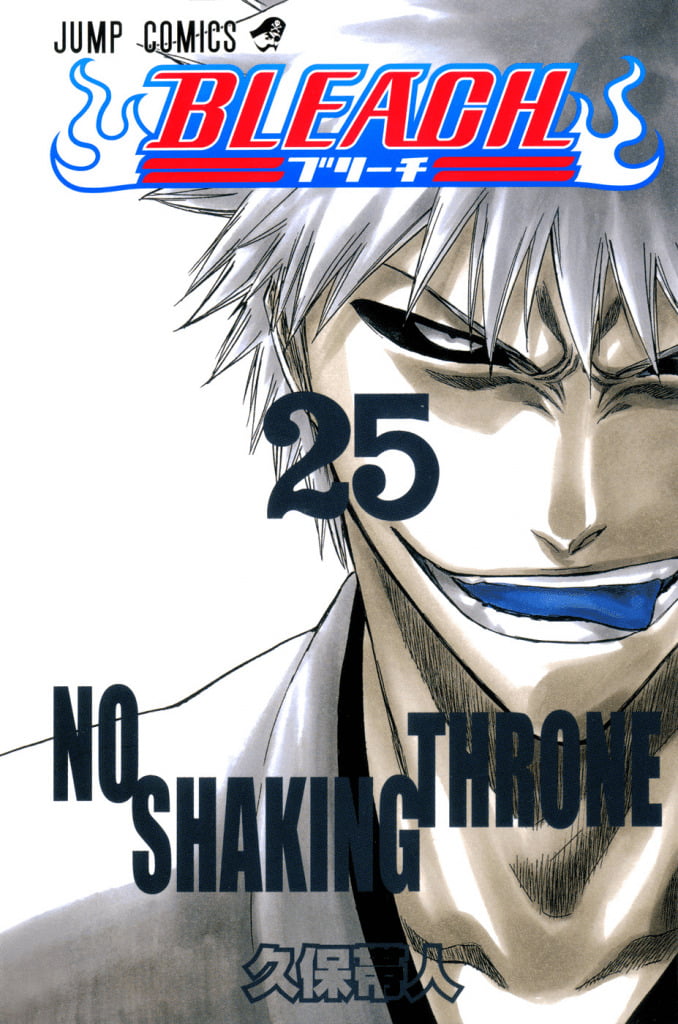 Bleach is a Japanese manga series by Tite Kubo.
An anime TV series adaptation was produced by Studio Pierrot from 2004 to 2012.
The manga centers around Ichigo Kurosaki, a high schooler, who lives in Karakura town. He has been able to see ghosts and hollows since he was a child. One day, he meets a Soul Reaper and after an unexpected turn of events, he becomes a Soul Reaper himself.
With the newly discovered power of the Soul Reaper, he can protect the town from hollows.
Bleach is one of the three most popular long-running shounen series. With its engaging story and amazing character development that comes as no surprise. It's refreshing that he is not a typical silly main character. For the most part, he is thoughtful & smart. This manga conveys emotions & as a proper shounen, it has lots of badass fight scenes!
---
8. Boku no Hero Academia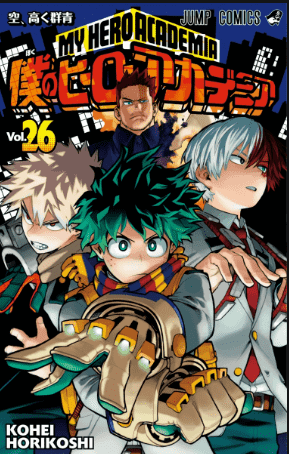 Boku no Hero Academia is a Japanese superhero manga series by Kōhei Horikoshi. It's still ongoing.
An anime adaptation premiered by Studio Bones premiered in 2016. There are currently 4 seasons.
BNHA follows Izuku Midoriya, a young boy who is well-known as the boy without the Quirk (a special power that is fairly common). He idolizes and adores pro heroes, extremely strong individuals with the most powerful Quirks who protect the cities and their citizens from villains.
Despite being labeled both useless and weak, he makes a life-changing decision to become a pro hero no matter what.
It's safe to say that My Hero Academia is one of the most popular anime around right now. As you can see, BNHA manga is also immensely popular. BNHA is very similar to Naruto and One Piece, which are both massive hits – manga and anime-wise. The main character is a weak kid who undergoes a major transformation, becoming an ideal hero. As humans, we tend to empathize with effort and suffering, and this is what the hero's journey is made of. And Horikoshi made this trope work again! Of course, that wouldn't be enough to make it popular. Where BNHA shines are the characters. They are all multilayered and complex, even villains, who have their own reasoning to despise the hero society.
---
7. Death Note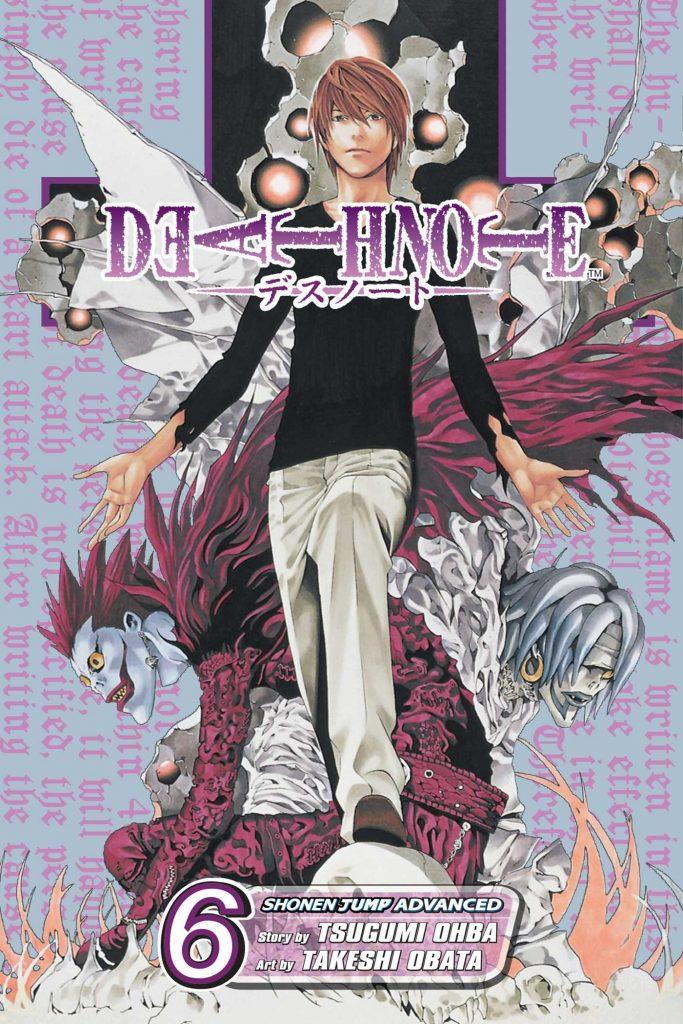 Death Note is a Japanese manga series written by Tsugumi Ohba and illustrated by Takeshi Obata. The same creative team that also created Bakuman., which is also on this list.
An anime adaptation by Madhouse aired from 2006 to 2007.
It focuses on Light Yagami, a teenager who stumbles upon Death Note, a mysterious notebook that grants its rightful owner the ability to kill those whose name is written in it.
Are you prepared to dive into a world full of mind games with a touch of the supernatural? Are you ready to see the "cat and mouse" game between a genius criminal and a genius detective? If yes, then Death Note will be a valuable piece to add to your collection. This isn't that kind of story where the main character is a genius and the police department is just a bunch of idiots. On the contrary, both sides are intelligent and that makes it so amusing to read.
---
6. One Punch-Man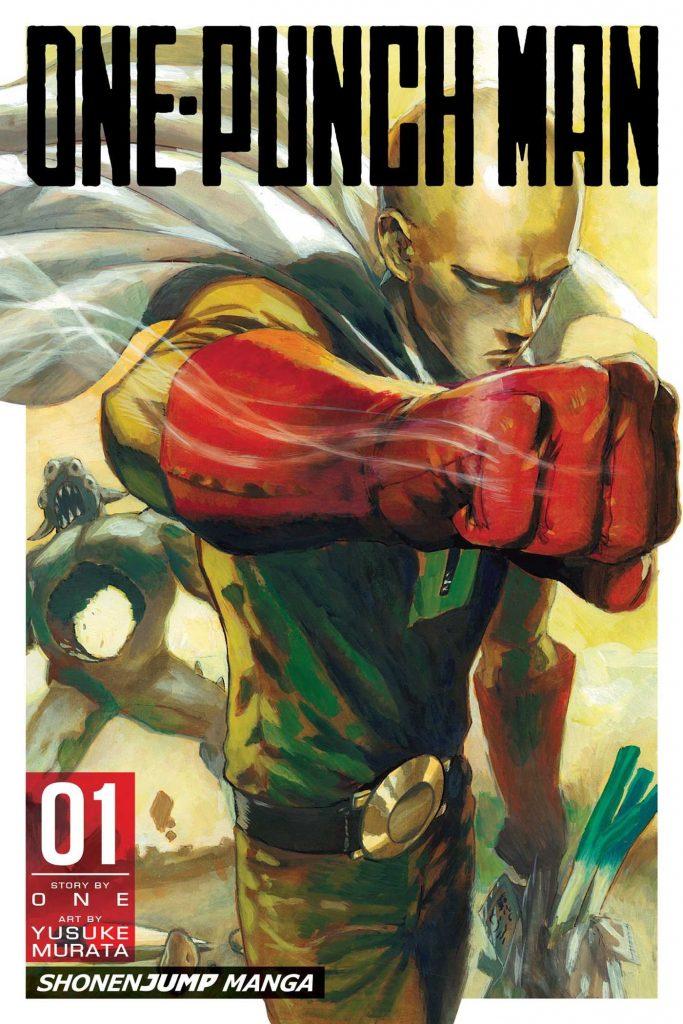 ONE wrote the original webcomic version in 2009. A digital manga remake began publication on Tonari no Young Jump website 2012. Its individual chapters have 23 tankōbon volumes as of January 2021.
An anime adaptation by Madhouse premiered in 2015 and a second season by J.C.Staff aired in 2019.
The series focuses on Saitama, a guy who trained a lot and became invincible, defeating all his opponents with a single punch. He joins the Hero Association to become a certified hero in hopes of finding the cure for boredom by seeking strong opponents who would not get defeated with a single punch.
Even the title 'One Punch-Man' sounds ridiculous. After all, it literally takes him one punch to defeat, well, anyone. Despite that, this manga is everything but stereotypical. The main reason why I love One Punch-Man is that it's such a fresh breeze of air with its crisp art and comedic approach. I would call this a huge parody of classic superhero comics. The main protagonist is undefeatable, which is kind of boring but to compensate for this "flaw" he has a non-caring attitude towards his occupation and monologues that are simply hilarious. He also appears late into fights so other heroes have their time to shine.
---
5. Tokyo Ghoul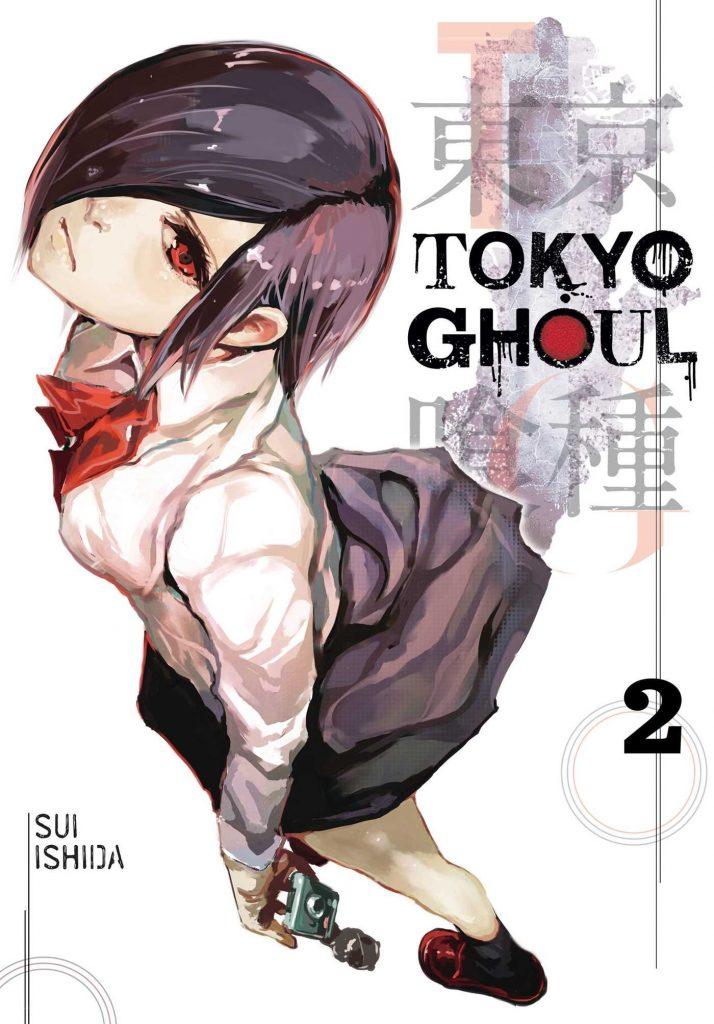 Tokyo Ghoul is a Japanese dark fantasy manga series by Sui Ishida.
There is also an anime adaptation produced by Pierrot.
The story is set in an alternate reality, where humans live alongside flesh-eating ghouls who look identical to humans.
Ken Kaneki is a college student whose life turns upside down after he receives an organ transplant from a ghoul.
Many would tell you that Tokyo Ghoul is overrated. Don't believe them. TG shows us that nothing is black and white and that both sides in the conflict – humans, and ghouls alike have their own reasons for their behavior. It's hard to pick who is in the right. As in our world. It honestly deserves the hype. The main character receives amazing character development. TG has a dark setting & some gore here and there going on. Oh, and the tragedy. It might make you feel really miserable.
---
4. Naruto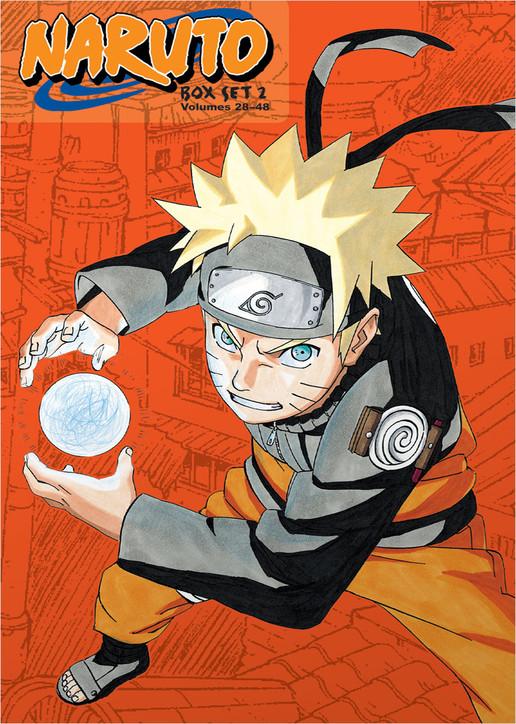 Naruto is a Japanese manga series by Masashi Kishimoto.
A 220-episode anime TV series adaptation by Pierrot and Aniplex aired from 2002 to 2007. A 500-episode sequel to the original series premiered in 2007 and ended in 2017.
Naruto is set in the world of ninjas and follows the story of Uzumaki Naruto, a young aspiring ninja, who is determined to become a Hokage (basically a leader) of his village to get acknowledged and accepted by others.
I'm the biggest Naruto fangirl you can find. This series literally made me less depressed, among other benefits. I grew up with it. It made me stronger. Heck, even the name of my blog is from Naruto. What Naruto does differently than any other anime/manga is how it manages to evoke emotions & make you sympathize with the characters, both villains and good ninjas. I have never cried so much during any other anime/manga. You will certainly find yourself cheering for Naruto (and other characters). It also boosts your motivation to the maximum level and convinces you to believe in yourself. However, Naruto is a generic shounen with a typical underdog story and a silly protagonist. If you don't like those, steer clear of them.
---
3. Berserk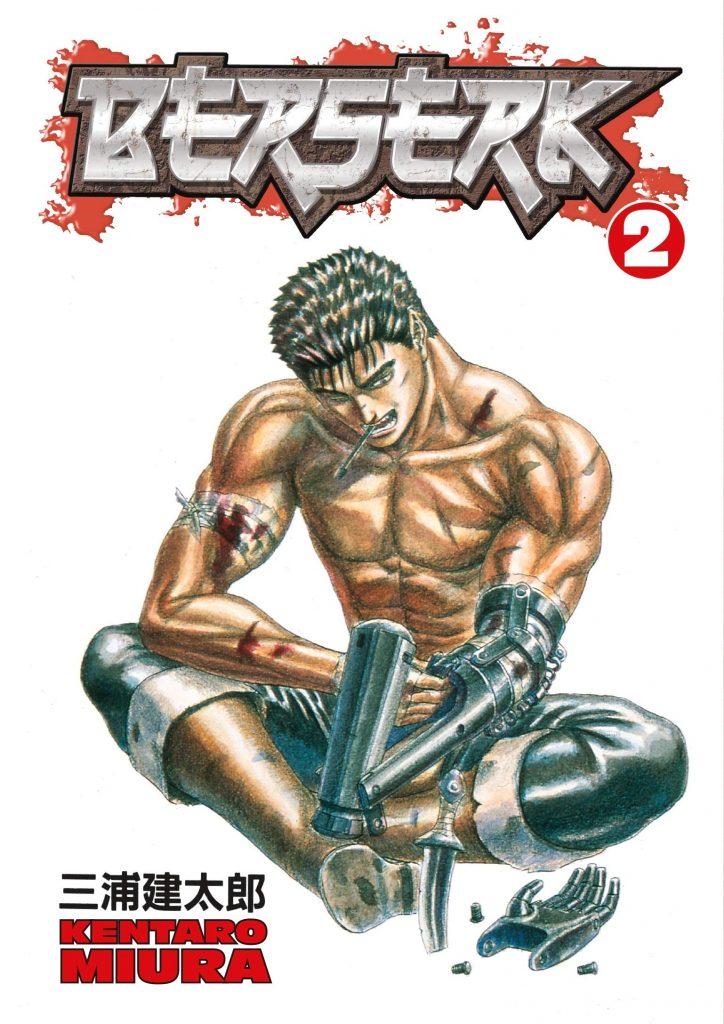 Berserk is a Japanese manga series by Kentaro Miura.
There are also two anime television series adaptations and a film trilogy.
It follows Guth, a skilled swordsman, who devotes his life to seeking revenge after the man he trusted and respected took away everything important to him. Unfortunately, he is haunted by woe and bad luck.
Berserk is jammed with action, drama, character growth, twists and turns, and just a dash of romance. The series has over 40 million copies in print worldwide. A good old-school manga if you ask me!
---
2. One Piece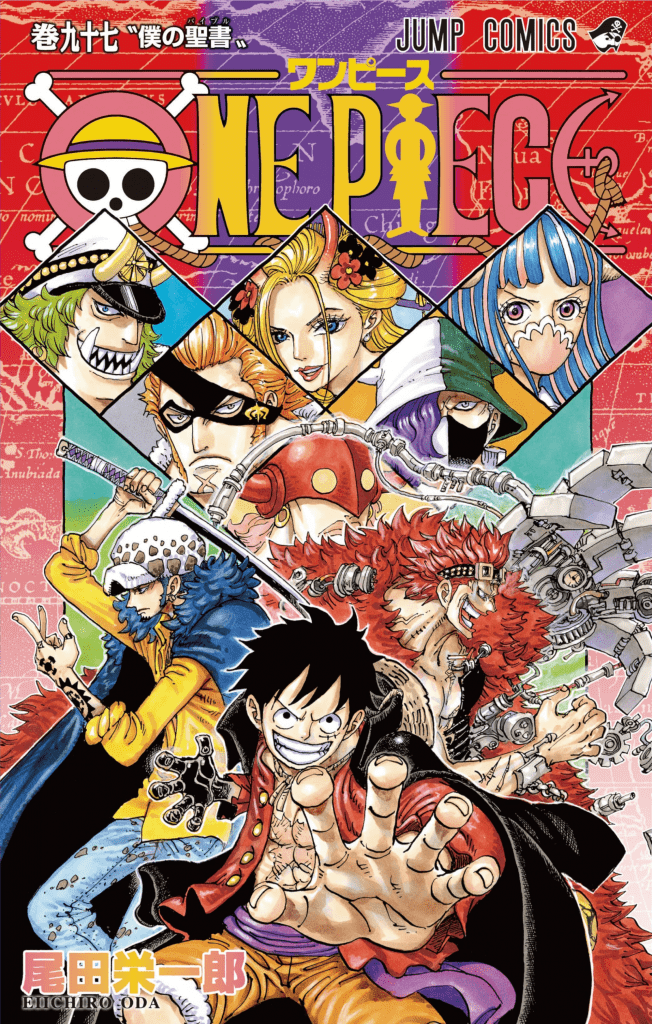 One Piece is a Japanese manga series by Eiichiro Oda. It has been serialized in Weekly Shōnen Jump magazine since July 1997! There are more than 97 tankōbon volumes including individual chapters.
There is also an anime adaptation by Toei Animation that premiered in 1999 and has aired over 950 episodes!
As of January 2021, the manga had over 480 million copies in circulation in 43 countries worldwide, earning it the title of the best-selling manga series in history.
It follows the adventures of Monkey D. Luffy and his pirate crew who set off to find a famous treasure named One Piece.
One Piece is an immensely popular shounen manga. It's extremely lengthy and has crazy art. But it also has well-developed characters with quirky personalities, fantastic action & lots of adventures portrayed in a believable format. Also, you will be one time laughing and gasping for air and next time crying.
---
1. Shingeki no Kyojin (Attack on Titan)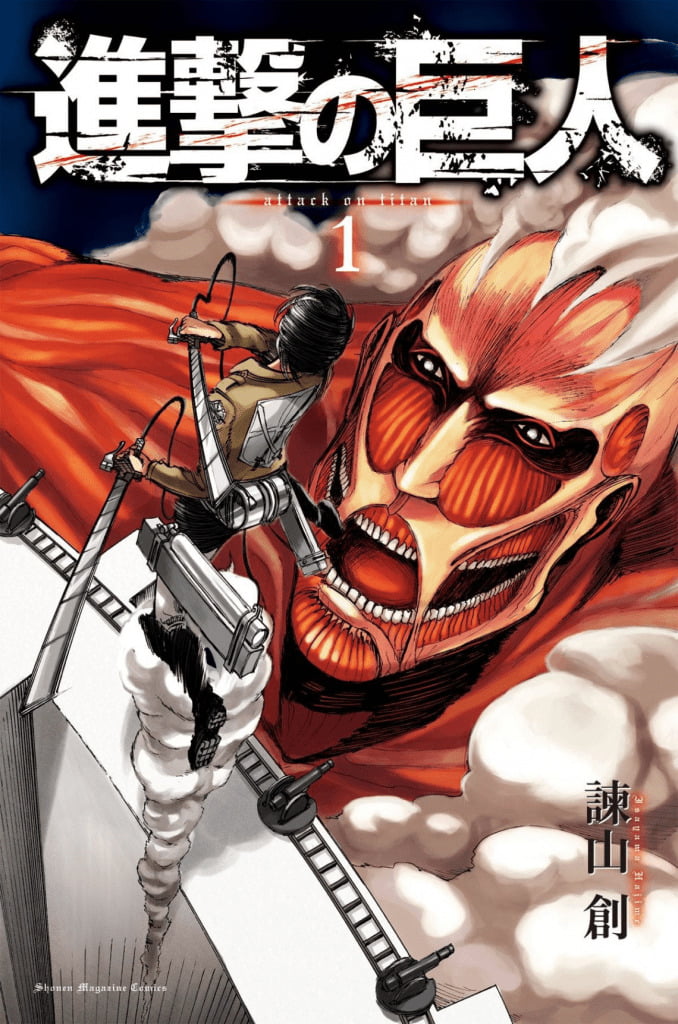 Shingeki no Kyojin is a Japanese manga by Hajime Isayama.
An anime TV series adapting the manga was produced by Wit Studio (seasons 1–3) and MAPPA (season 4).
It follows the story of Eren Yaeger, whose life turns upside down after the wall protecting his village from Titans (monstrous humanoid creatures) gets breached, bringing havoc on the whole village behind. He loses a close relative in a very gruesome way and witnesses firsthand the atrocious power of Titans.
After this traumatic experience, he decides to dedicate his life to the eradication of Titans by enlisting into the Survey Corps, an elite military unit that fights the Titans outside the protection of the remaining walls.
AOT manga is topping the sales charts in Japan (and worldwide too). It delivers a fascinating apocalyptic story that is simply too compelling and horrifying at the same time. Eren (the main character) is one of the best-written main characters of all time. This anime has everything ranging from suspense to awesome action. You will also be surprised how realistic AOT characters are. Absolutely WORTH reading and watching, it's one of the best manga you can come across!
Relevant: How to Watch Attack on Titan in Order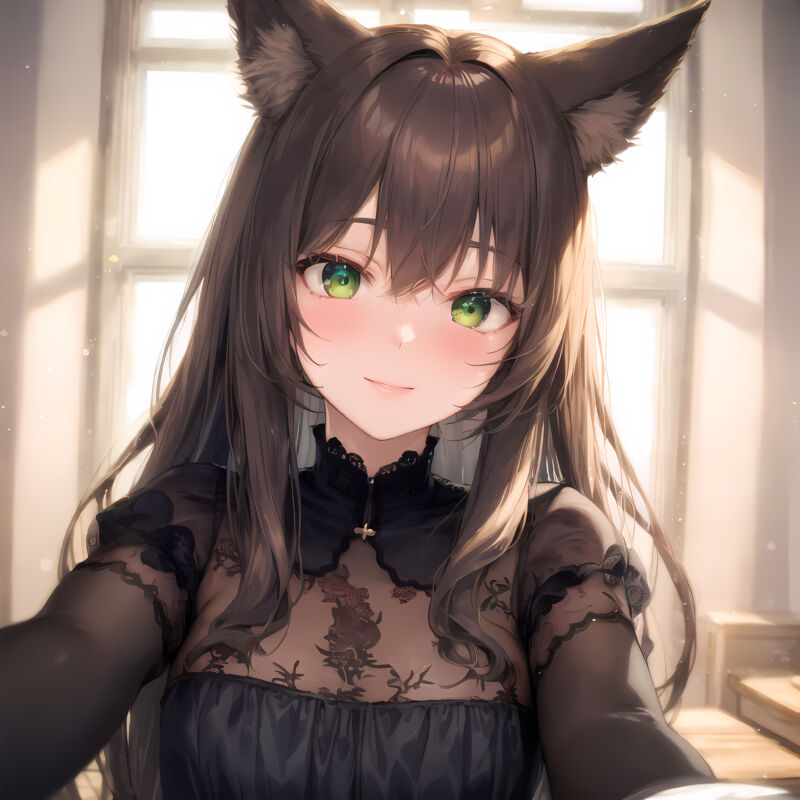 BEFORE YOU GO...
Thanks for reading my article!
If you enjoyed it, please consider supporting me on Patreon. As a Patron, you'll gain access to exclusive perks like stunning AI artworks that are not shared anywhere else, personalized AI-generated art pieces, and the ability to shape the future of this blog by suggesting topics you'd like me to cover.
Your support means everything to me and enables me to keep creating content that I'm passionate about. ✨

Also, you're welcome to join our 9 Tailed Kitsune Anime Discord community. We'd love to have you there! 🙌