Xie Wang Zhui Qi, also known as 'The Demonic King Who Chases His Wife', is a Chinese fantasy romance anime that has become extremely popular despite having a relatively low rating (6.7) on MAL. The reason for its success is the show's clever targeting of the female audience with its use of romance, strong female character, and attractive male characters in a historical/fantasy setting. If you're a fan of the series and are looking for similar anime to watch, check out these top 7 anime like Xie Wang Zhui Qi.
---
7. Akatsuki No Yona
Genres: Romance, Fantasy, Action, Shoujo, Adventure, Comedy | Episodes: 24 | Airdate: 2014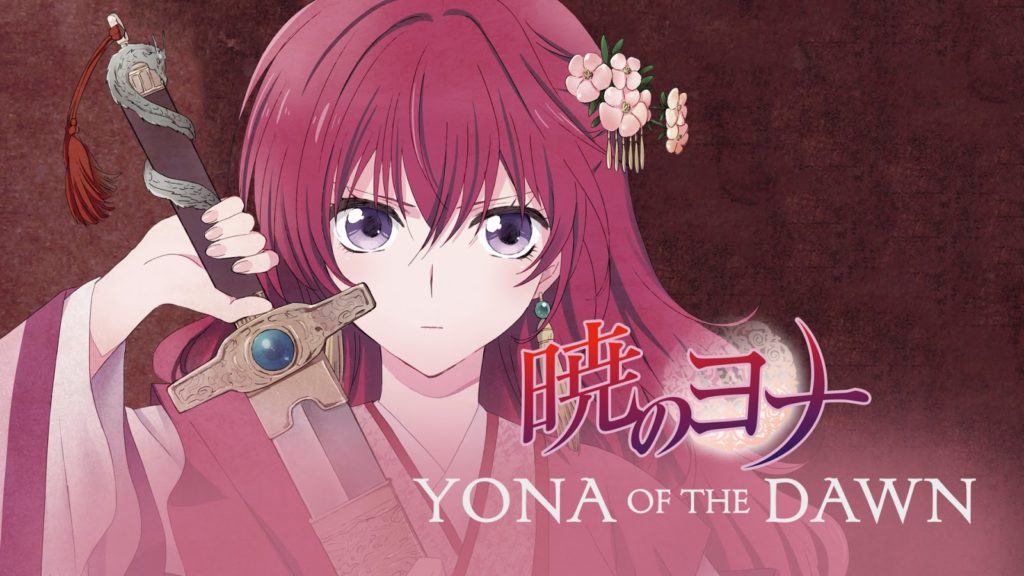 Both anime contain
a shoujo genre,
a medieval setting,
a male MC protecting the female MC,
a romantic development between the main male MC and female MC,
comedy elements.
Synopsis
The story follows Princess Yona as she navigates the harsh realities of the kingdom of Kouka. After her father, the king, is suddenly murdered and she is betrayed by her beloved cousin, Yona is forced to flee with her childhood friend, Son Hak. With her kingdom taken from her and in the hands of a new king, Yona must learn to fight and outsmart her enemies if she hopes to reclaim her throne.
6. Fushigi Yuugi
Genres: Romance, Fantasy, Magic, Historical, Drama, Shoujo, Adventure, Comedy | Episodes: 52 | Airdate: 1995-1996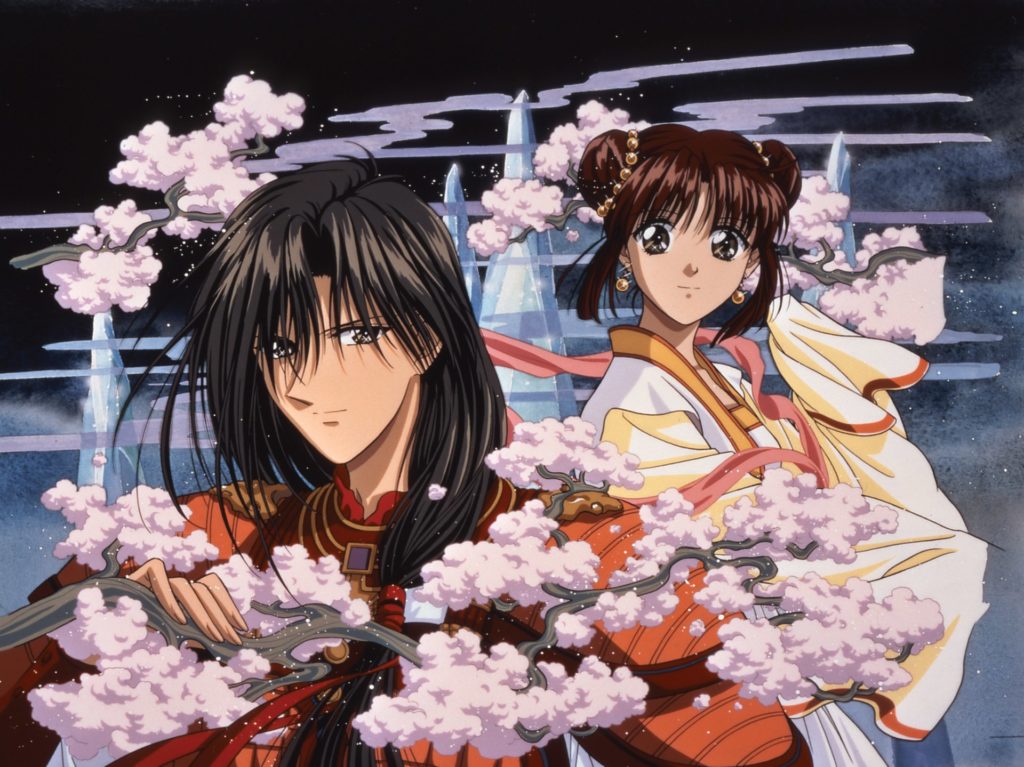 Both anime contain
a shoujo genre,
a modern girl transported to an alternate feudal Chinese world,
an alternate world with fantasy elements,
a romantic development that is gradually built,
entertaining and amusing elements.
Synopsis
Miaka Yuki was just an average middle schooler until she stumbled upon a strange book called "The Universe of the Four Gods" at the library. As she read the book, she found herself transported into the novel's world, set in ancient China, along with her friend Yui. However, as the two become priestesses of opposing nations, their friendship is put to the test as they each try to summon a god that will grant them three wishes.
5. Kamisama Kiss
Genres: Romance, Comedy, School, Shoujo | Episodes: 26 | Airdate: 2010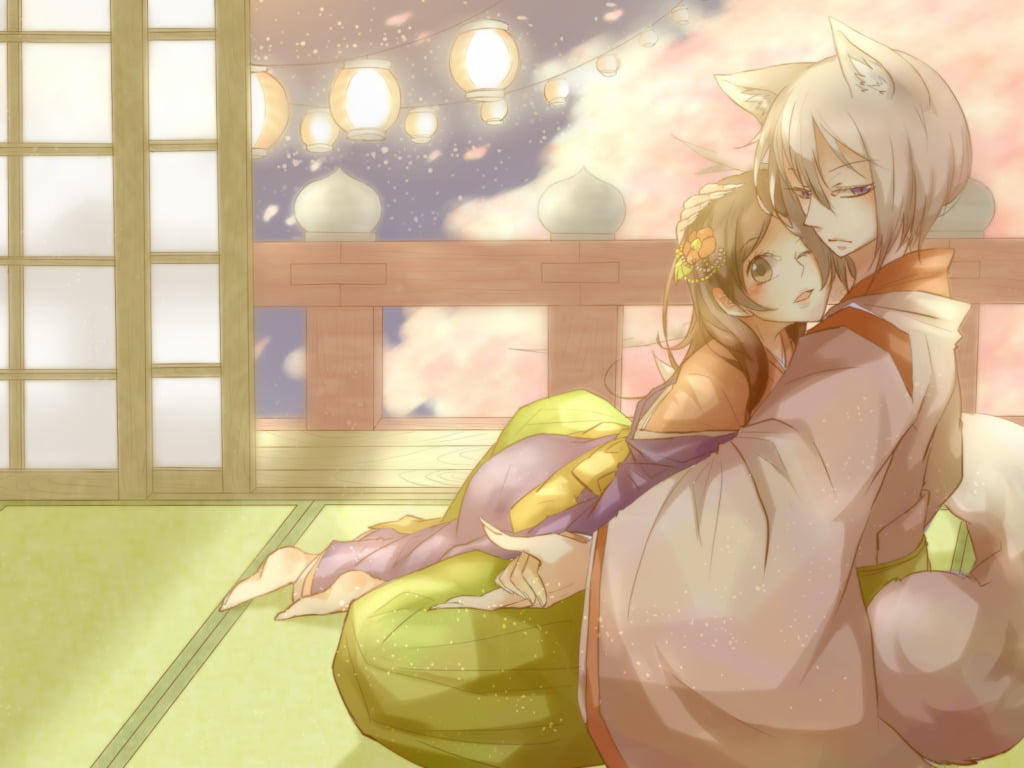 Both anime contain
a powerful female lead figure,
a disinterested/ borderline tsundere female MC who works hard to achieve what she wants,
comedy elements
a relationship that builds gradually as they get to know each other better – that's when the romance comes to save the day!
Synopsis
Nanami becomes a land god, unbeknownst to her, after a stranger she saves kisses her on the forehead as a sign of gratitude. In appreciation for her help, the stranger offers her the use of his empty home as her own, which she accepts hesitantly, due to her being homeless from her father's debt. But upon arrival, she discovers that the supposed home is actually a sacred shrine, filled with spirits and inhabited by a fox yokai named Tomoe.
But can a mere human fulfill godly duties?
Related: 7 Anime Like Kamisama Hajimemashita (Kamisama Kiss)
4. Sheng Shi Zhuang Niang
Genres: Romance, Historical, Drama, Game, Shoujo | Episodes: 20 | Airdate: 2018
Both anime contain
shoujo,
a similar setting – ancient China,
a male MC who looks and acts similar – a long-haired dazzling boy who can seem like a jerk sometimes,
a delicate-looking female MC,
romantic involvement with the main male MC.
Synopsis
If you're a fan of virtual reality and makeup, then you'll love this anime. The story follows a beauty blogger who, after a car accident, becomes a "vegetable" in real life. Her consciousness is trapped in a VR game where she must complete tasks related to makeup.
Read also: 7 Anime To Watch If You Love Sheng Shi Zhuang Niang
3. Kaichou wa Maid Sama!
Genres: Romance, Comedy, School, Shoujo | Episodes: 26 | Airdate: 2010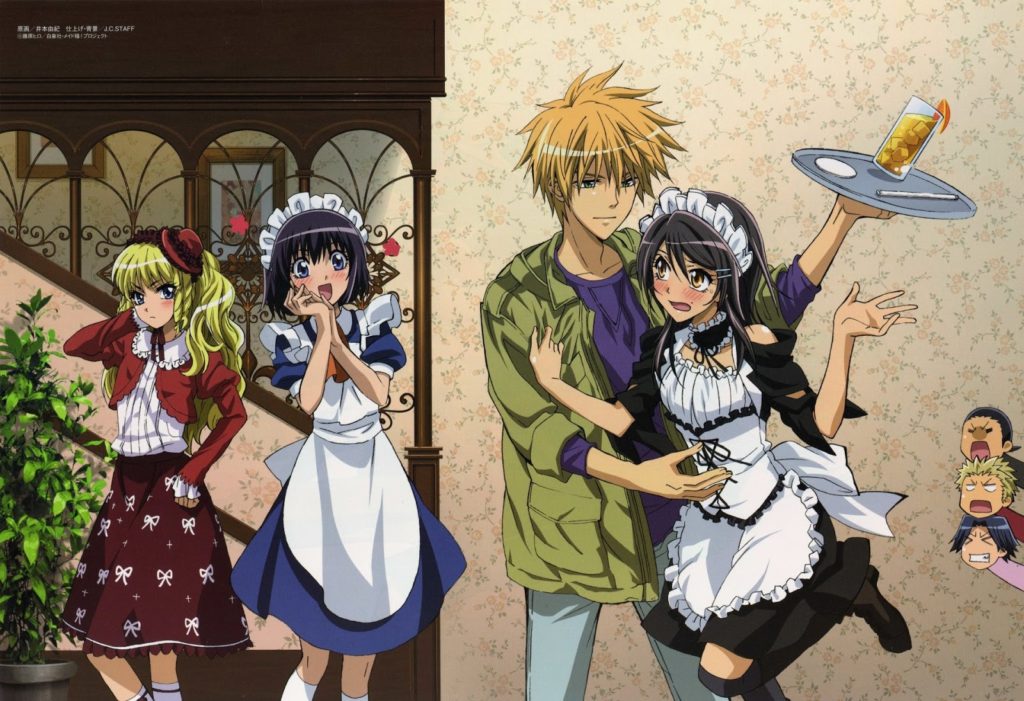 Both anime contain
shoujo,
a hard-working, independent girl as a female lead with a disinterested attitude despite the obvious attraction towards the male MC,
a male MC skilled in fighting and figuring things out,
comedy and romance elements.
Synopsis
Misaki Ayuzawa has a challenging life. She is the first female student council president of her school, which has recently transitioned from an all-boys high school to a co-ed one. Though she appears ambitious and well-disciplined at school, she also has a secret side. Misaki works part-time as a maid at a maid café to support her family financially. Everything is well hidden until one day her whole life is turned upside down when some of the school's students visit the maid café where she works.
Related: 7 Cute Anime Like Kaichou wa Maid-sama!
2. Tong Ling Fei
Genres: Comedy, Historical, Drama, Romance | Episodes: 16 | Airdate: 2019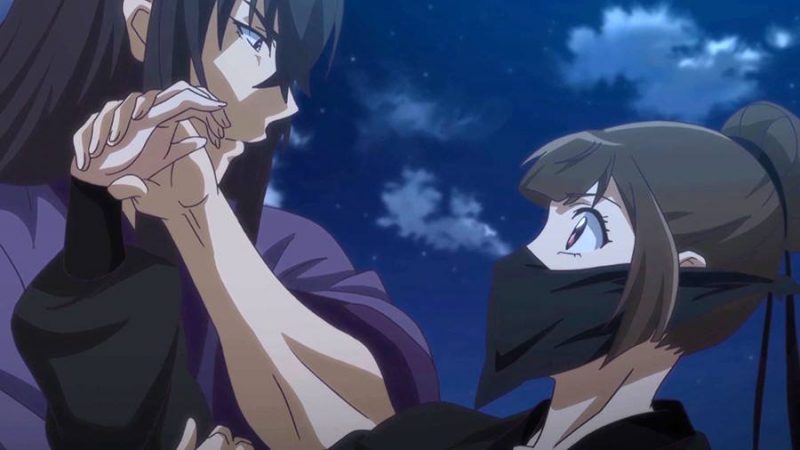 Both anime contain
a Chinese animation,
female MCs who are skilled fighters and independent, mistreated by their families,
a story set in ancient times,
a loyal handmaid,
a powerful bishie who is into the female heroine,
a relationship between the female MC and male MC that develops gradually over time as they build connection and trust.
Synopsis
Qian Yunxi, the protagonist of the story, has always been considered unusual due to her unique abilities. At the age of 16, she is forced to marry into the royal family of Ye, taking her younger sister's place. The marriage is already difficult for her, but rumors of her husband, Ye Youming, being a cruel and cold man only add to her troubles. Will Qian Yunxi be able to navigate this challenging situation?
1. Meng Qi Shi Shen
Genres: Romance, Adventure, Comedy, Historical, Drama, Shoujo | Episodes: 12 | Airdate: 2018-2019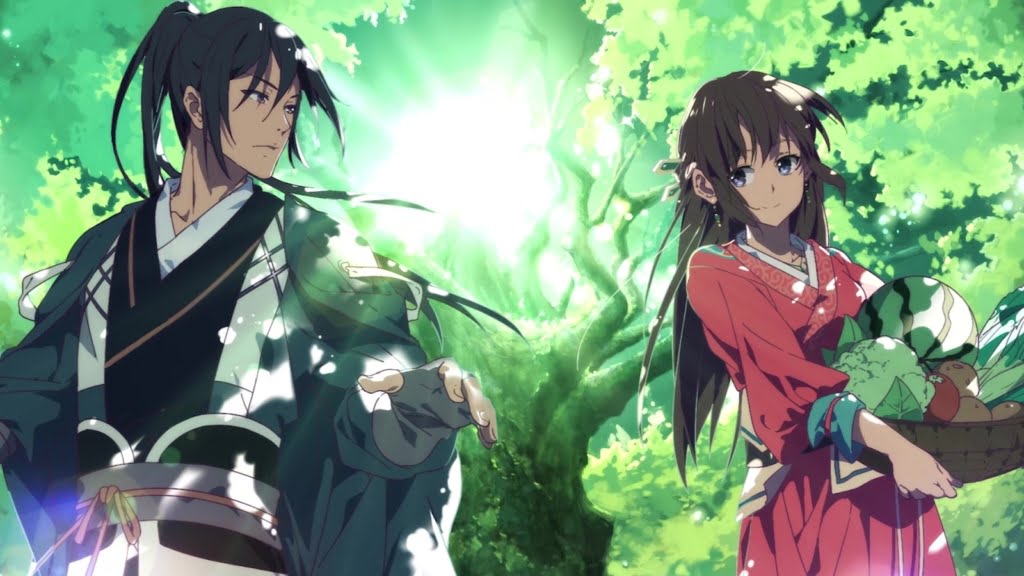 Both anime contain
a Chinese animation,
a female MC who is a pretty, young girl with long brown hair and a slim figure who ends up reincarnated in medieval times with high status,
a male MC with typical bishounen long-haired traits who falls in love with the female lead, making it an extremely similar anime to Xie Wang Zhui Qi
Synopsis
Ye Jiayao has long dreamed of opening the best restaurant in Huai Song, but fate has other plans. Suddenly, she finds herself transported back in time to medieval China, occupying the body of Ye Jinxuan. To make matters worse, she finds herself in the imperial era with no skills in fighting, which proves to be a major obstacle in achieving her goal of opening a successful restaurant.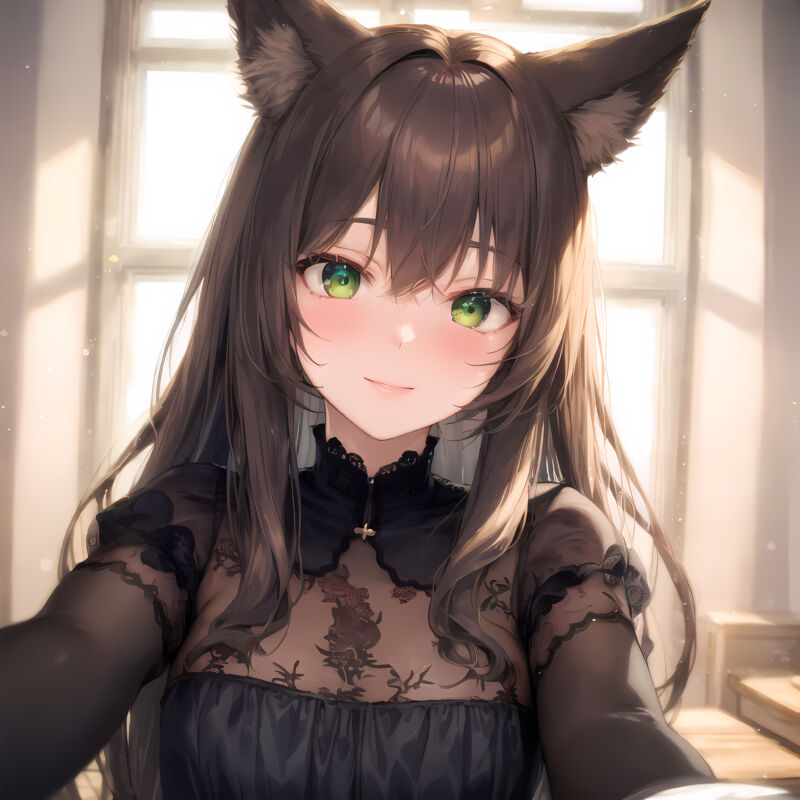 BEFORE YOU GO...
Thanks for reading my article!
If you enjoyed it, please consider supporting me on Patreon. As a Patron, you'll gain access to exclusive perks like stunning AI artworks that are not shared anywhere else, personalized AI-generated art pieces, and the ability to shape the future of this blog by suggesting topics you'd like me to cover.
Your support means everything to me and enables me to keep creating content that I'm passionate about. ✨

Also, you're welcome to join our 9 Tailed Kitsune Anime Discord community. We'd love to have you there! 🙌