I have already mentioned Ao Haru Ride in my article containing the 10 best shoujo anime according to my anime list's users.
This short but sweet anime is one of the best shoujo I have ever seen, combining a slice of life, a school setting, and a really cute couple altogether.
Ao Haru Ride follows the story of Futaba Yoshioka, a girl who meets her middle school crush and the only boy she has ever liked again at her high school. But is this love mutual and can romance really be rekindled?
These 6 anime are similar to Ao Haru Ride (Blue Spring Ride).
Max Out Your Ao Haru Ride Collection, Click Here for Amazon
Disclaimer: This post contains affiliate links. If you use these links to buy something, I may earn a small commission, without any extra cost to you. As an Amazon Associate, I earn from qualifying purchases. Thank you!
---
6. Tonari no Kaibutsu-kun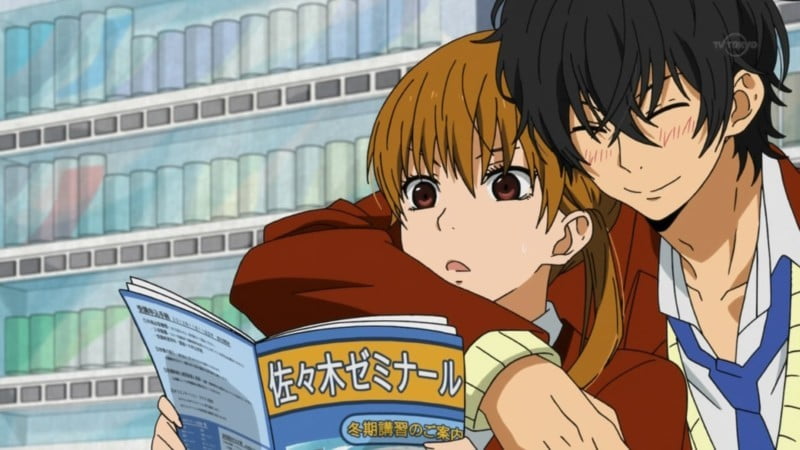 Genres: Slice of Life, Comedy, Romance, School, Shoujo
Episodes: 13
Similarities
Both are romantic teenage comedies with a focus on their daily lives (usually at high school). You can expect a lot of likable and relatable characters and pretty visuals.
Plot Summary
The story centers around Shizuku Mizutani, a reclusive high school girl who only cares about her grades. This pathetic view of life changes after meeting Haru Yoshida, a real troublemaker who confesses his love for Shizuku the first they meet and drags her into a world full of feelings and colors.
---
5. Itazura na Kiss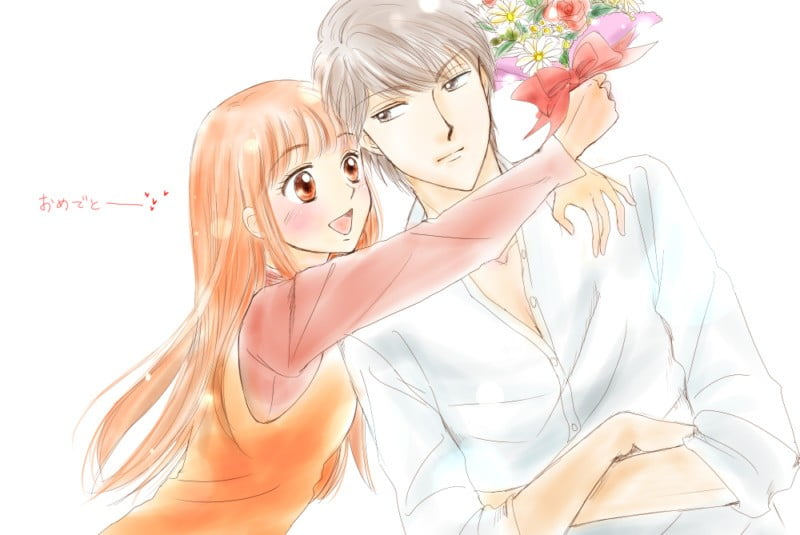 Genres: Comedy, Romance, Shoujo
Episodes: 25
Similarities
Both shows are high school romcoms with an unpopular female protagonist and a male protagonist who is cold at the beginning despite secretly liking and being protective of the girl.
Plot Summary
Kotoko Aihara is a clumsy and troubled high schooler who gets forced by life circumstances to move in with her long-term crush who studies at the same high school as her, Irie Naoki.
Kotoko and Irie are no strangers – she tried to confess her feelings for him, but he refused her love letter and embarrassed her.
Can her feelings reach him?
---
4. Orange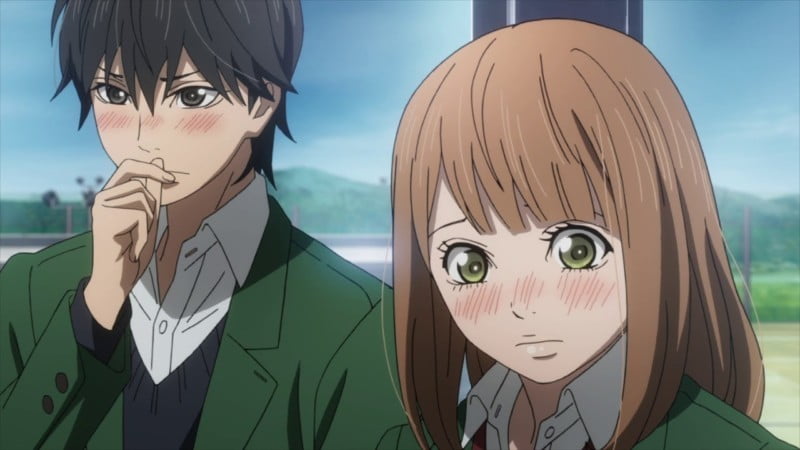 Genres: Sci-Fi, Drama, Romance, School, Shoujo
Episodes: 13
Similarities
They are both high school romance anime that focus on the close friendship between a peer group of classmates. There is also a romance between some of the members of this group + they emotionally support the male protagonist and help him to deal with his past.
Plot Summary
Naho Takamiya's first day of her sophomore year of high school is off to an uneasy start. After waking up late, she receives a strange letter addressed to her. However, the letter is from herself—10 years in the future! At first, Naho is skeptical of the note; yet, after witnessing several events described to take place, she realizes the letter is from her 26-year-old self.
The note details that Naho's future life is filled with regrets, and she hopes that her younger self can correct the mistakes that were made in the past. The letter also warns her to keep a close eye on the new transfer student, Kakeru Naruse. Naho must be especially careful in making decisions involving him, as Kakeru is not around in the future. With the letter as her guide, Naho now has the power to protect Kakeru before she comes to regret it once more.
(Source: MAL)
---
3. Bokura ga Ita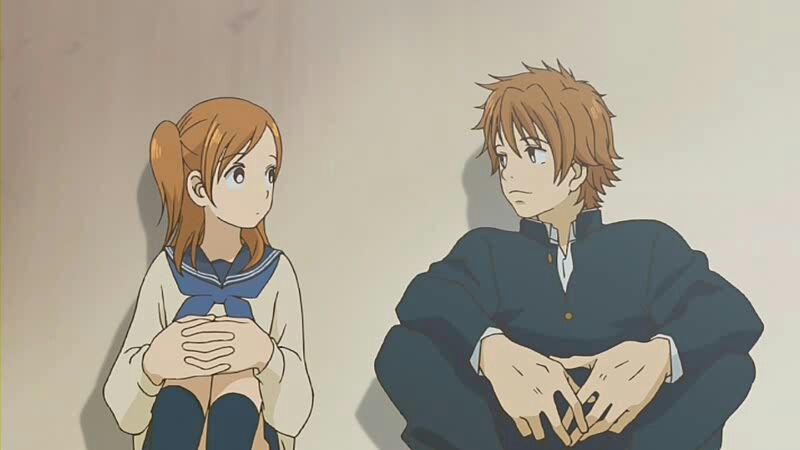 Genres: Slice of Life, Drama, Romance, Shoujo
Episodes: 26
Similarities
Both are classified in my eyes as shoujo with elegance, involving some drama too. The main premise is that a girl falls for a complicated guy and characters face memories from the past, trying to resolve their issues.
Plot Summary
Nanami Takahashi is a freshman in high school, full of hopes of making new friends and socialize more. She meets a shy girl, Yuri Yamamoto, and hears about a really popular boy in her class, Yano Matoharu. Despite the first bad impression of Yano, she soon begins to like him. Eventually, they become a couple.
Their love might be pure but is not without problems, mainly because of Yano's past relationship with Nana, his first girlfriend who died in a car accident one year before, while being with one of her ex-boyfriends at the same time.
---
2. Kimi ni Todoke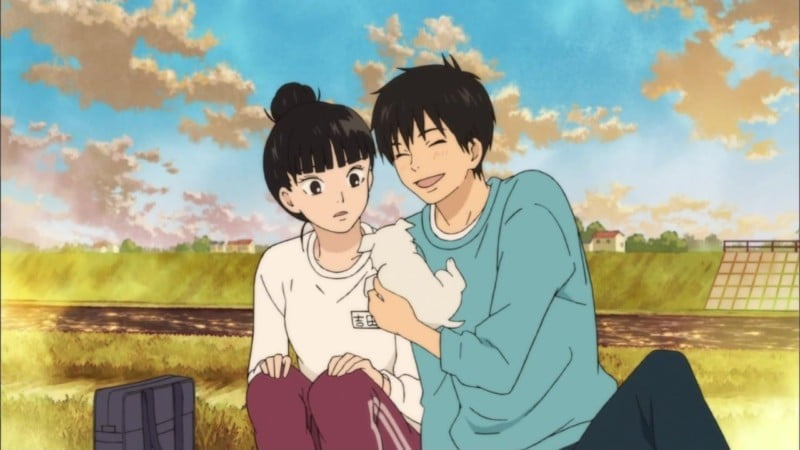 Genres: Slice of Life, Drama, Romance, School, Shoujo
Episodes: 25
Similarities
Like Ao Haru Ride, Kimi ni Todoke is a sweet shoujo romance anime featuring a heroine who is "a social outcast" striving to overcome her insecurities and thrive.
Plot Summary
Kuronuma Sawako, who is nicknamed Sadako (ghost girl from "The Ring") by her classmates wants nothing more than friends and life as an average student. Unfortunately, her classmates find her scary and mistake her timid and sweet demeanor with malicious intent. Sawako greatly admires the most popular guy in the class, Kazehaya-kun, and is naturally drawn to him due to his refreshing personality.
After being approached by Kazehaya-kun she gets her hopes high for the friendship she has been longing for. And maybe even something more!
---
1. Ookami Shoujo to Kuro Ouji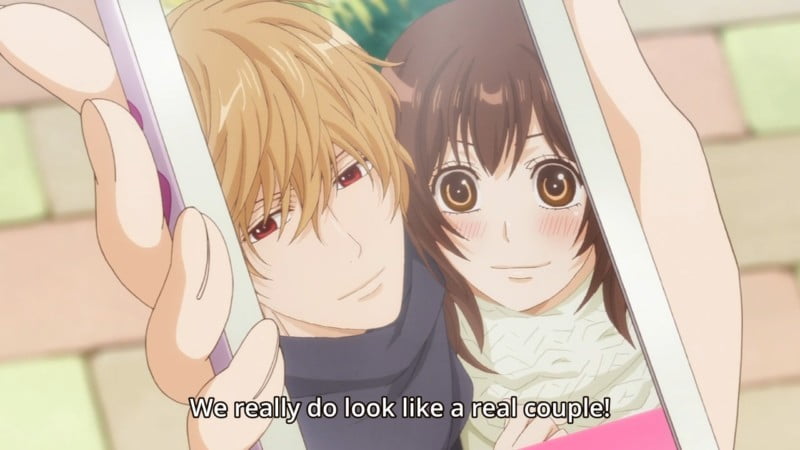 Genres: Comedy, Romance, School, Shoujo
Episodes: 12
Similarities
Both anime are shoujo romcoms that take place in a high school setting. The main heroines are somewhat typical girls who are trying to belong somewhere (to some group of friends), while the male protagonists are somewhat twisted personality-wise.
Plot Summary
Erika Shinohara gets caught in a web of lies after taking a pic of a pretty stranger when asked to show a picture of her boyfriend to her "friends" at high school. Too bad that the handsome stranger is no one else than popular Kyouya Sata who is also attending the same school as her.
The rollercoaster of pretending to be a couple, discovering each other's personalities, and falling in love begins.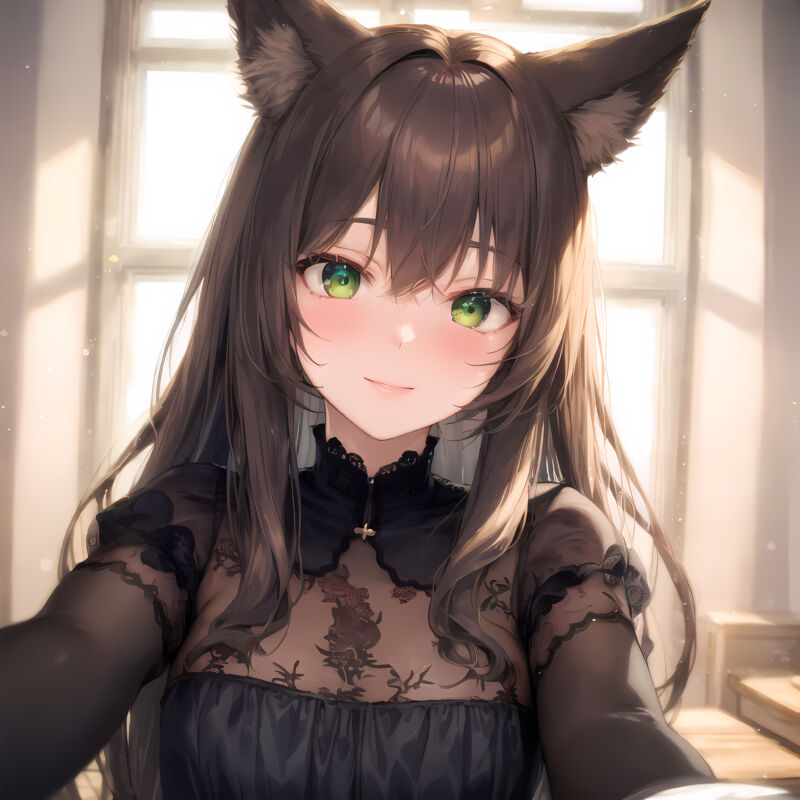 BEFORE YOU GO...
Thanks for reading my article!
If you enjoyed it, please consider supporting me on Patreon. As a Patron, you'll gain access to exclusive perks like stunning AI artworks that are not shared anywhere else, personalized AI-generated art pieces, and the ability to shape the future of this blog by suggesting topics you'd like me to cover.
Your support means everything to me and enables me to keep creating content that I'm passionate about. ✨

Also, you're welcome to join our 9 Tailed Kitsune Anime Discord community. We'd love to have you there! 🙌