The most recent gem I found is Nanatsu no Taizai (The Seven Deadly Sins). I've always wanted to watch this anime, but until yesterday, I never really tried to do it. Now that I have, I'm already on episode 15! If you are anything like me, you might be also so hooked on the show. And maybe you are already searching for more exciting anime like Nanatsu no Taizai in advance.
The story goes like this: a group of warriors known as The Seven Deadly Sins was wrongly charged with attempting to overthrow the Liones Kingdom. They reunite after a few years in hiding and embark on a mission to prove their innocence.
The following list contains 10 fantastic anime series that are just like Nanatsu no Taizai (The Seven Deadly Sins).
Enjoy! 🙂
---
10. Magi: The Labyrinth of Magic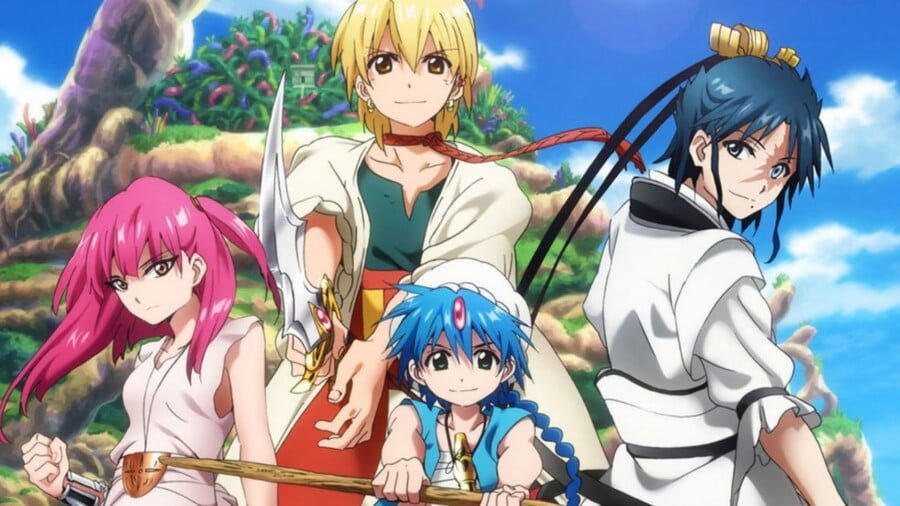 Genres: Action, Adventure, Fantasy
Episodes: 25
Magi: The Labyrinth of Magic is an anime produced by the same studio as Nanatsu no Taizai: A-1 Pictures. Subsequently, the art style and animation is similar. Not only both series fall under the same historical, adventure, and magic genres, but you'll feel a sense of familiarity when you get to know the endearing characters. In the end, it's an epic adventure!
Aladdin, Alibaba, and Morgiana go their separate ways after spending time together in Sindria to develop their own strengths, make new friends and prepare for what is coming.
(Source: IMDB)
---
9. Black Clover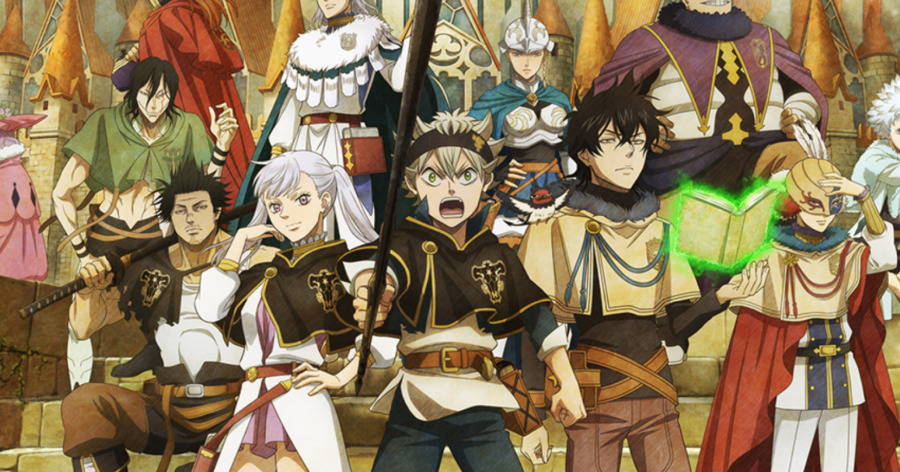 Genres: Action, Comedy, Fantasy, Shounen
Episodes: 170
For fans who liked the magical atmosphere in Nanatsu no Taizai, Black Clover is an obvious pick.
Similar to Meliodas, Asta has a connection to demons and fights with a sword.
Asta, a teenage orphan, is one of the unfortunate ones to have been born without mana in an universe where it is a daily necessity. But even that cannot discourage him from wanting to succeed the current Wizard King!
---
8. One Piece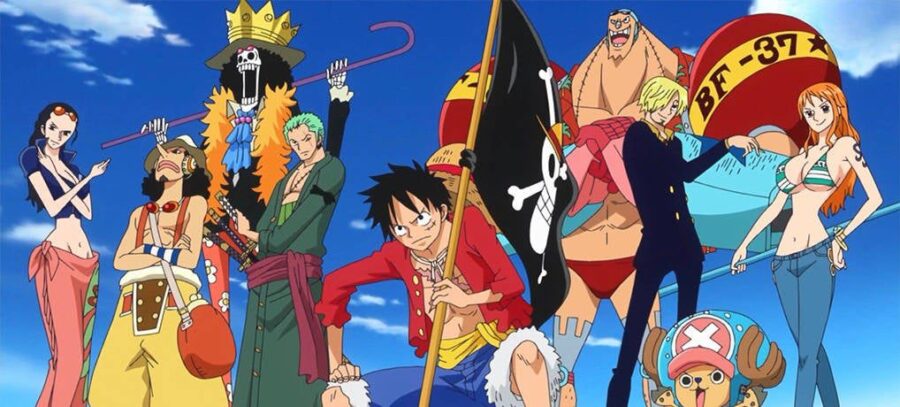 Genres: Adventure, Adventure, Fantasy, Shounen
Episodes: 103
One Piece is one of the big three, along with Naruto and Bleach. You ask why big three? That is because all of them have achieved mega-success. Something that can't easily be replicated without some breakthrough idea. Now, Bleach and Naruto are already finished but One Piece has been airing for 23 years. Fans praise it for lovable characters, excellent action, compelling plot, and clever dialogues.
But at its core, it's a classic adventure anime like Nanatsu no Taizai. We follow a likable cast of characters, who are labeled as "the bad guys", on their journey.
The anime chronicles the adventures of Monkey D. Luffy, who embarks on a quest to find the fabled titular treasure "one piece" and rise to the rank of Pirate King.
---
7. D. Gray-Man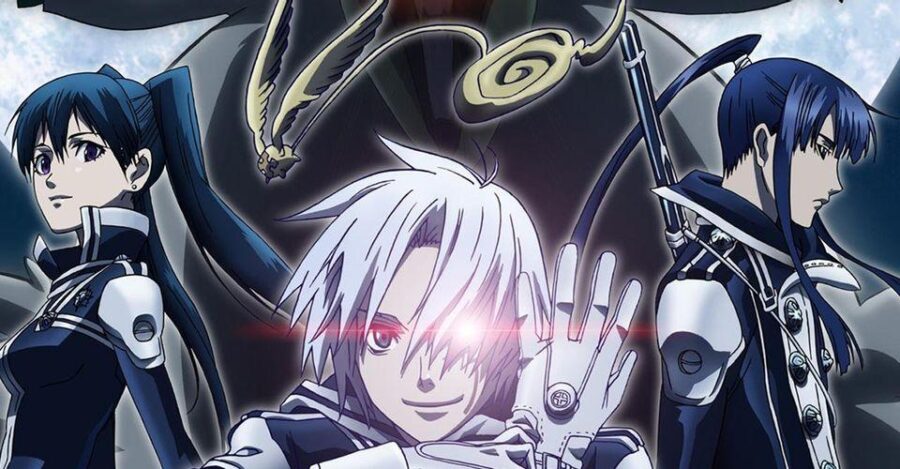 Genres: Adventure, Fantasy, Superpower, Demons, Action, Shounen
Episodes: 103
Although they may not initially appear to be similar, D. Gray-Man and Nanatsu no Taizai are both shounen anime shows featuring an MC who is connected to the demon realm. Ultimately, it ends up centered around a fight against demons.
D. Gray-Man takes place in the 19th century and is focused on a young boy named Allen Walker. He travels to England to join the Black Order, an exorcist organization.
The exorcists fight a tremendously powerful man known as the Millenium Earl and his army of demons who aim to permanently exterminate humanity. When they face off demons, they use an ancient power, Innocence. Word has it that Allen Walker is the prodigy who might be capable of achieving 100% compatibility with Innocence, making him the ultimate weapon.
---
6. Mondaiji-tachi ga Isekai kara Kuru Sou Desu yo?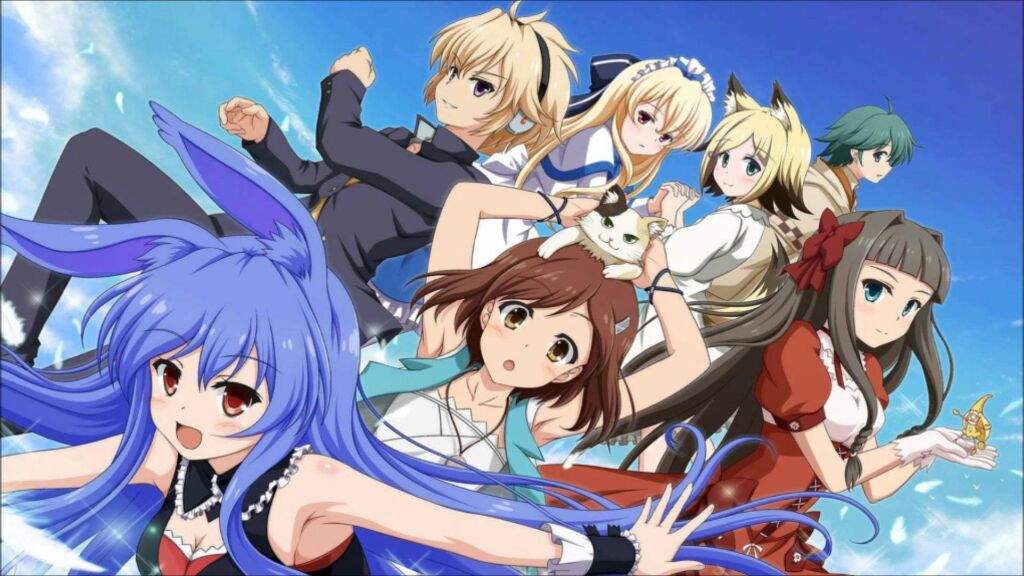 Genres: Action, Comedy, Fantasy, Supernatural
Episodes: 10
I always find it depressing that this excellent isekai anime is not widely known. You know the anime is good when it leaves you wanting more, and this series made me feel that way. The score of Mondaiji-tachi is 7.47 according to MAL. Which is fairly high, so people must agree with me.
The male MCs of these shows are cut from the same cloth. They are OP blonde boys who often engage in incredible fighting sequences.
Mondaiji-tachi ga Isekai kara Kuru Sou Desu yo? follows three high school students with special abilities. After each of them receives and opens a strange letter, they end up summoned to a fantasy world called Little Garden. As explained by a host of this world, to give them once in a lifetime experience, they have a chance to participate in the auspicious Gift Games.
---
5. Fullmetal Alchemist: Brotherhood

Genres: Action, Military, Adventure, Comedy, Drama, Magic, Fantasy, Shounen
Episodes: 64
In the same vein as Nanatsu no Taizai's MC, FMA: Brotherhood's protagonist is a blonde short guy who fights against a corrupted military organization. You get the same adventurous vibe and a good blend of sad and joyful moments.
Edward and his brother's lives were irrevocably changed as a result of a botched transmutation. To restore his brother's physical form, the brilliant alchemist must now look for a solution.
---
4. Hunter x Hunter (2011)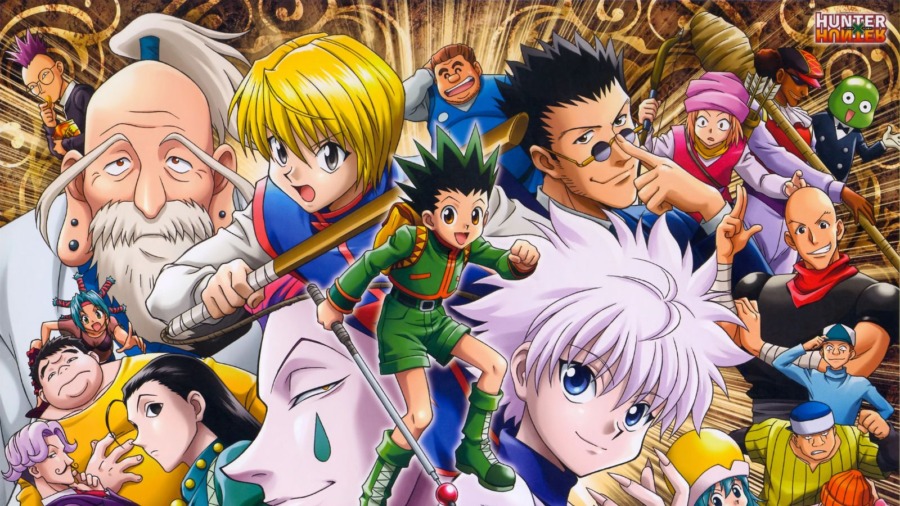 Genres: Action, Sci-Fi, Comedy, Parody, Super Power, Supernatural, Seinen
Episodes: 148
Hunter x Hunter is set in a world of Hunters. Although this job is highly respected and lucrative, it is also very risky.
Gon Freecs is a young and clever boy who has always dreamt of becoming a licensed Hunter like his missing father. After proving to his aunt that he is serious about becoming a Hunter, he sets off to take the Hunter exam and find his father.
Hunter x Hunter is exactly what you should watch next if you want action-packed adventurous shounen like Nanatsu no Taizai.
Expect nothing less than a vibrant animation, authentic sentiments, and a captivating plot.
---
3. Akatsuki no Yona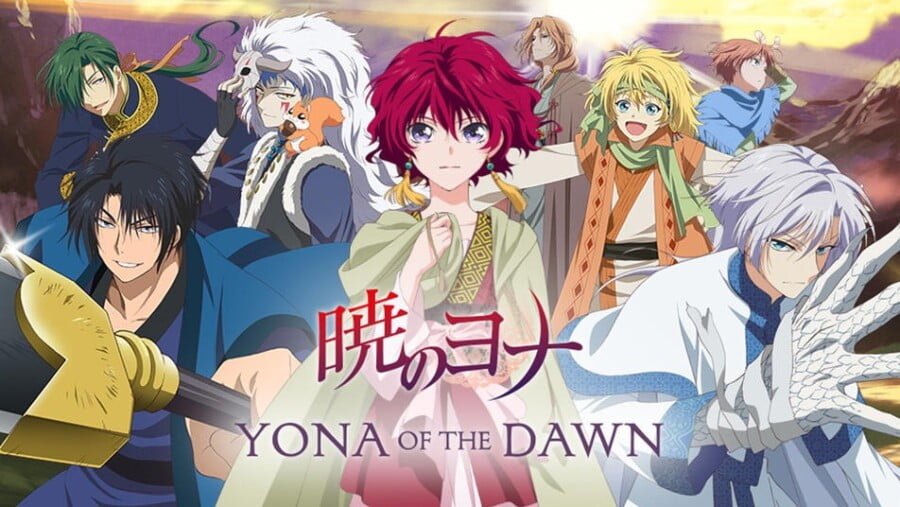 Genres: Action, Adventure, Comedy, Fantasy, Romance, Shoujo
Episodes: 24
Akatsuki no Yona needs no introduction for shoujo fans who like strong female MCs.
Like Elizabeth, Yona is a princess who sets off to save her kingdom after being betrayed.
She is a typical spoiled princess. Yona is accustomed to luxurious treatment and doesn't have a care in the world. That is, until her father, the King, is killed, which means she has to flee the kingdom to stay alive. If Yona ever wants to reclaim the kingdom back, she will have to completely change her ways.
---
2. Fairy Tail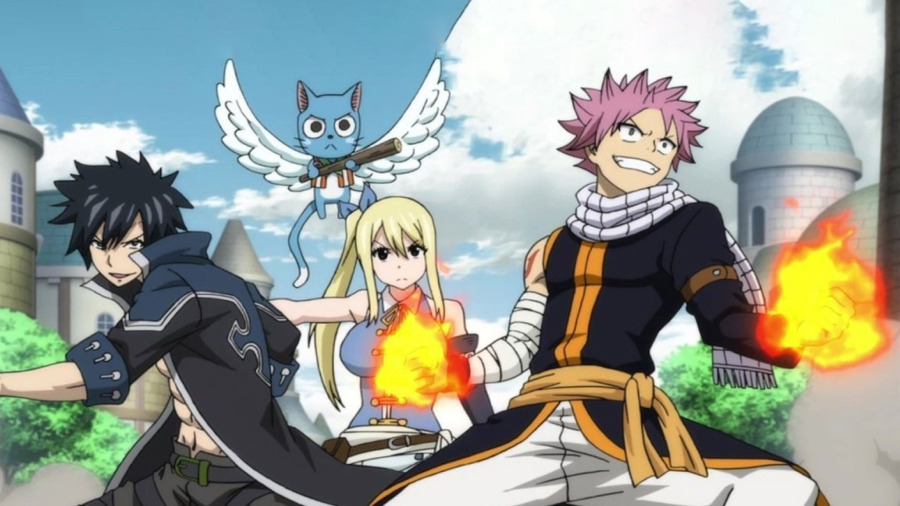 Genres: Magic, Adventure, Comedy, Shounen, Fantasy, Action
Episodes: 175
Young Celestial mage Lucy Heartfilia aspires to join the renowned guild Fairy Tail in order to fulfill her goal of becoming a successful wizard. After being rescued by a member of Fairy Tail from a terrifying circumstance, her dream of joining the guild becomes reality.
Like Nanatsu no Taizai, Fairy Tail is an adventurous anime with a lot of traveling and unique special powers. Moreover, the center of the anime is a certain group that fights against evil and defends what is important to them.
---
1. Akame ga Kill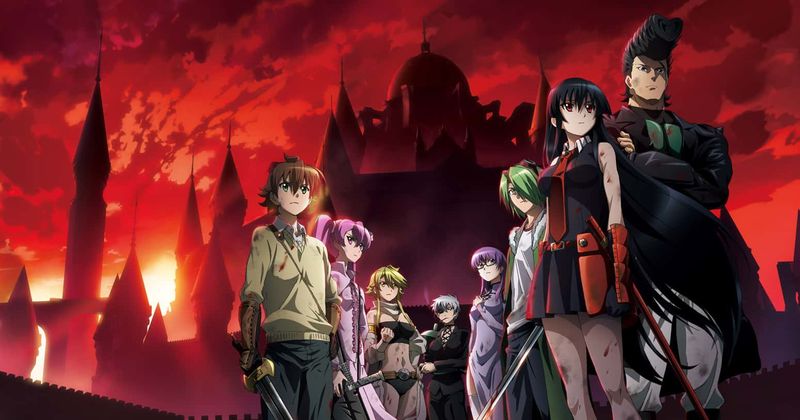 Genres: Action, Fantasy, Adventure, Drama, Shounen
Episodes: 24
Nanatsu no Taizai and Akame Ga Kill feature an MC who embarks on an adventure. Although the group they are a part of is portrayed as villainous, it's actually filled with members who stand up for the vulnerable and pursue justice. Just be careful, it's way darker.
Tatsumi comes from a really poor village. As a result, he sets off with his two friends to the Capital to make some money. But things don't go his way. He ends up separating from his friends and the Capital Army doesn't want to employ him either. Even worse, his naivety comes costly as he loses even the little money he had! Exhausted from all the misfortunate, a noble family appears out of thin air and offers him to stay in their castle. Tatsumi, obviously, gladly accepts the offer.
That same night, a dangerous assassin group Night Raid attacks the family. The noble family is exposed on the spot for committing unforgivable crimes, and Tatsumi learns the hard way that appearances are deceptive. With no place to go, he joins their ranks to fight injustice in the corrupted Capital.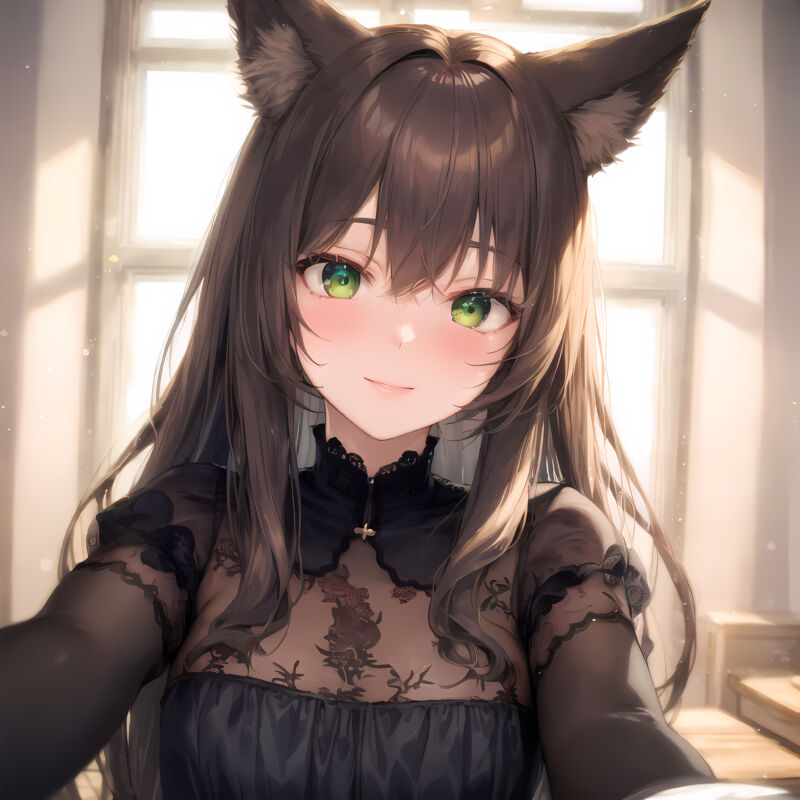 BEFORE YOU GO...
Thanks for reading my article!
If you enjoyed it, please consider supporting me on Patreon. As a Patron, you'll gain access to exclusive perks like stunning AI artworks that are not shared anywhere else, personalized AI-generated art pieces, and the ability to shape the future of this blog by suggesting topics you'd like me to cover.
Your support means everything to me and enables me to keep creating content that I'm passionate about. ✨

Also, you're welcome to join our 9 Tailed Kitsune Anime Discord community. We'd love to have you there! 🙌