In the West and comparatively speaking, manga has a smaller audience than anime. This is in spite of the medium's influence on our seasonal viewing. With over forty-five thousand series, only about twenty-seven thousand make it to the small screen. When it comes to anime adaptations, we have only begun to scratch the surface. Regrettably, psychological manga doesn't escape this pattern either.
The reasons for this imbalance are many. There are some stories, whereby the subject has a niche audience. Other manga stories may be incomplete or fail to pass studio boards. Regardless, the wealth of narratives far exceeds the amount of anime produced. (63.2)
In the coming months, I'll identify manga by theme craving an anime. So without further ado, here is our list of ten psychological manga that ought to have an adaptation.
Reviewing this post, please let me know your thoughts and feelings about the choices. I would like to know your picks for any other psychologically thrilling manga deserving an anime adaptation.  
---
10. PSYЯEN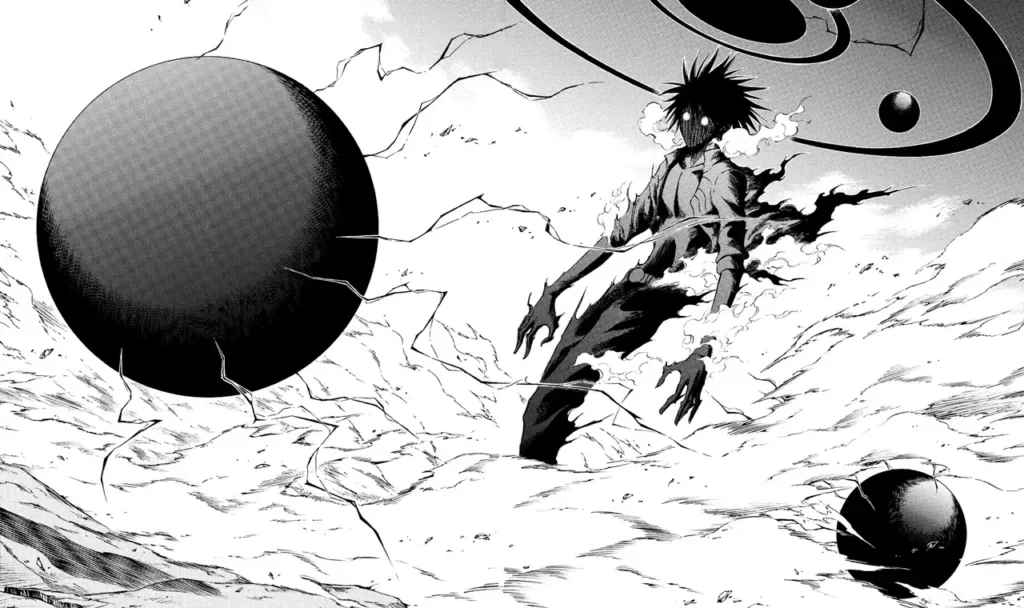 Published: December 2007 – November 2010
Theme(s): High Stakes Game, Psychological, Strategy Game, Super Power
Toshiaki Iwashiro, a native of Kanagawa Prefecture, is the writer and illustrator of PSYЯEN. Weekly Shōnen Jump publishes a high-stakes gaming story. Viz Media licensed the sixteen tankōbon volumes for North American readers.
The protagonist, Ageha Yoshina is a high school student who comes across a calling card with the word "Psyren" written on it. A classmate goes missing and Yoshina discovers they also had a similar card. Searching for answers, he learns the card is a gateway to an alternate universe where humans compete to stay alive against a monstrous species called Tavoo. Failure is not an option. Contestants repeat the game until the player's card reaches zero to free themselves from Psyren.
PSYЯEN is a fast-paced story of life and death. The series is hugely popular, with it commonly appearing on Japan's favorite manga lists. A MAL reviewer referred to PSYЯEN as the 'shōnen-version of Gantz.' The success of alternative universe and death-match game anime makes this series perfect for adaptation.
---
9. Blood on the Tracks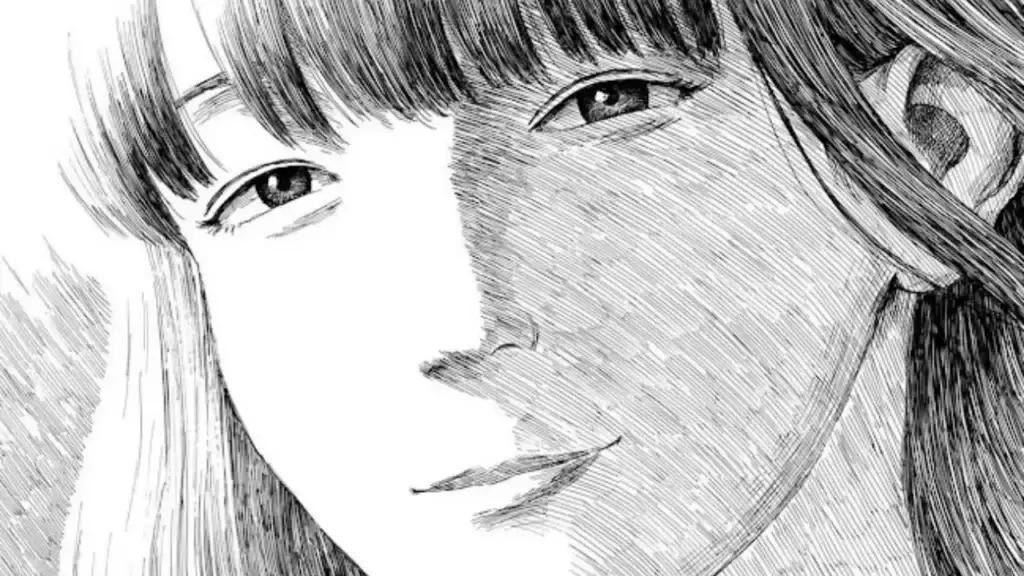 Published: February 2017 – Present
Theme(s): Psychological
Inspired by Bob Dylan's album of the same name, the psychological manga series Blood on the Tracks is the creation of Shūzō Oshimi. All similarities to The Bard's lyrical musings end with the album's title. Chi no Wadachi is a disturbing tale of obsession and suffering. Big Comic Superior printed the chapters, with the story collected in twelve tankōbon volumes.  
Normal life is relative to Seiichi Osabe. He attends middle school, crushes on girls, and respects his parents. Scratch the surface and Seiichi is closely guarding a secret about his mother. Seiko's overprotective mothering serves as the catalyst for Seiichi's peers to call him a mamma's boy. Unable to abandon control over her son, Seiko's actions have become increasingly disturbing and violent.
Blood on the Tracks is a difficult manga to read. Shūzō Oshimi incorporates themes about abuse, mental health, and relationships. In spite of the sensitive subject matter, the series ranked ninth on Kono Manga ga Sugoi!'s top 20 manga in 2018. Chi no Wadachi does require delicate handling of its themes but the story could be a great psychological drama anime.
---
8. The Embalmer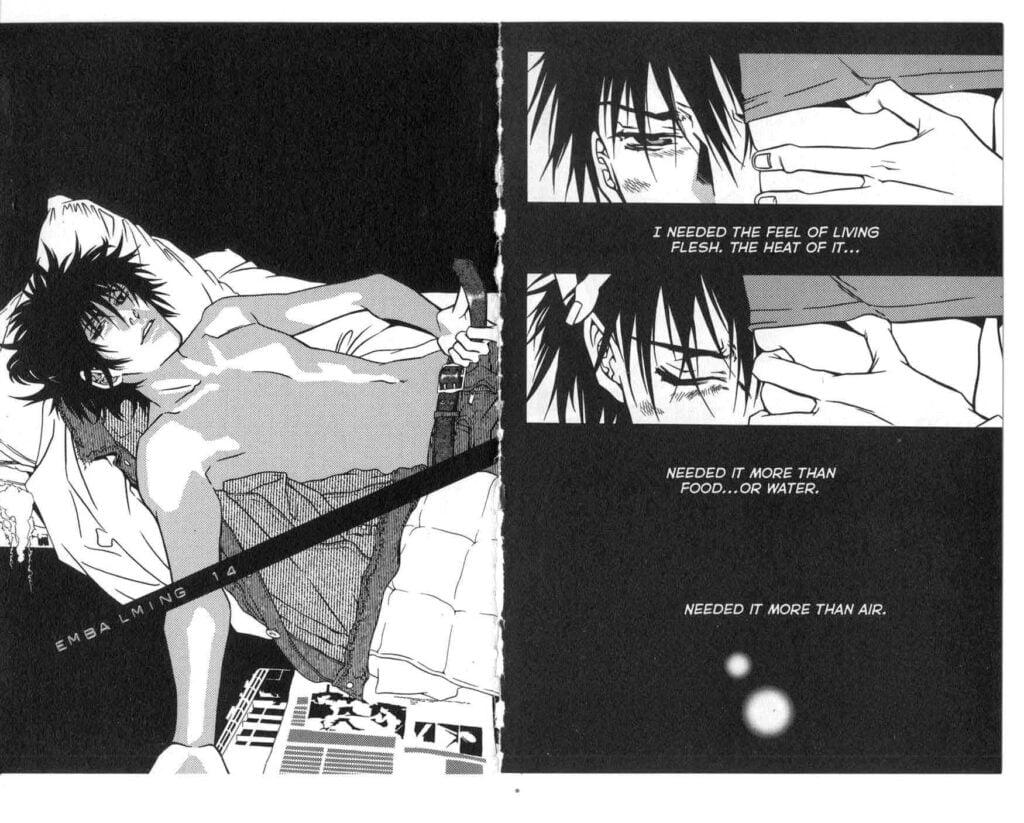 Published: May 2002 – April 2013
Theme(s): Psychological
Mitsukazu Mihara is the writer and illustrator of The Embalmer. She drew inspiration for the series from her study of funerary practices following the death of a close friend. Feel Young magazine ran the series, with Shodensha compiling it into a 7-volume tome. The series found success in Japan but distribution problems turned off Western readers.
The term burakumin or 'untouchable' describes 'unclean' people or professions. This concept originated in the Edo period and still remains a part of Japanese culture. A highly skilled mortician, Shiniyurou Mamiya is an outcast due to his 'unclean' profession. His customers seek to preserve their loved one in death but they also ostracize him in public. This is a story about the struggles to overcome prejudice while caring for others.
The Embalmer is a favorite among readers and critics, alike. Manga lovers enjoy this psychological manga for its delicate handling of the story's complex subjects. Their love of the work triggered Japanese networks to produce a live-action series. This is a story whose time has come for studios to look at it for adaptation to an anime.
---
7. Iryū: Team Medical Dragon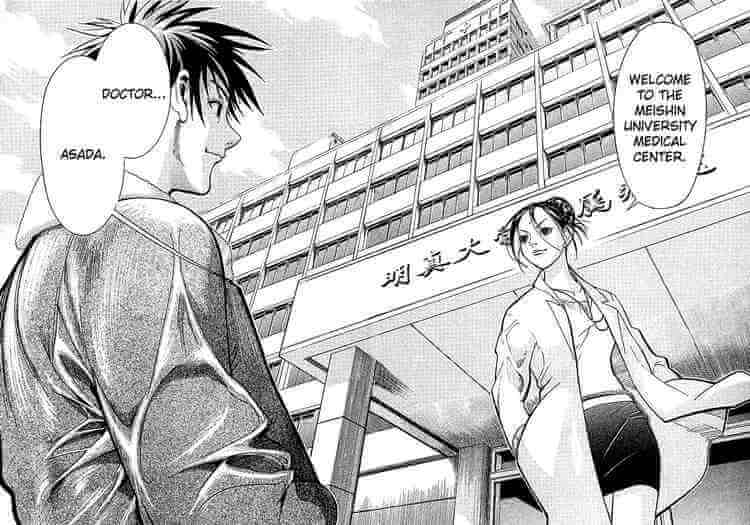 Published: November 2002 – January 2011
Theme(s): Medical, Psychological
Akira Nagai wrote and Tarō Nogizaka illustrated this manga. Nogizaka would take over the series following the writer's death. Mie Yoshinuma advised on its medical elements. Big Comic Superior magazine ran the series, with the chapters collected into twenty-five volumes.
Desiring to advance her career and take on system corruption, Dr. Akira Katou sets out to learn a difficult surgical technique. This will require her to build a surgical team with highly skilled physicians. One of her recruits is the talented surgeon, Dr. Ryutaro Asada. The newcomer is a nightmare, who threatens to crash Dr. Katou's aspirations. She has a choice to either advance her career or tackle corruption.
The story resonates with readers, as the theme of 'us against the system' is relatable. The manga's success would result in it winning the 50th Shogakukan Manga Award. Fuji TV would go on to produce a live-action series. Iryū: Team Medical Dragon makes the perfect choice for an anime adaptation.
---
6. Yomawari Sensei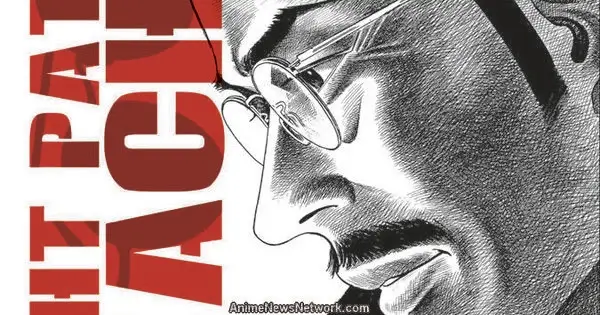 Published: October 2004 – December 2008
Theme(s): Psychological, School
Are you wanting something a bit more anchored in reality? Osamu Mizutani's manga might be a perfect choice. With artwork by Seiki Tsuchida, Yomawari Sensei was a feature in Shogakukan's Monthly Ikki.
A high school teacher, Osamu Mizutani describes his experiences at a Yokohama night school. He spent the evenings working with the city's vulnerable teens. This work put him in contact with the city's runaways, substance abusers, and others scorned by society. His kindness would earn the respect of his students, earning him the title of 'Night Patrol Teacher.'
This is not a fun slice-of-life story but one that approaches a difficult subject. Yomawari Sensei has no awards for its name but readers are fond of the story. Osamu Mizutani's highly-rated series lends itself to being a successful anime series.
---
5. Liar Game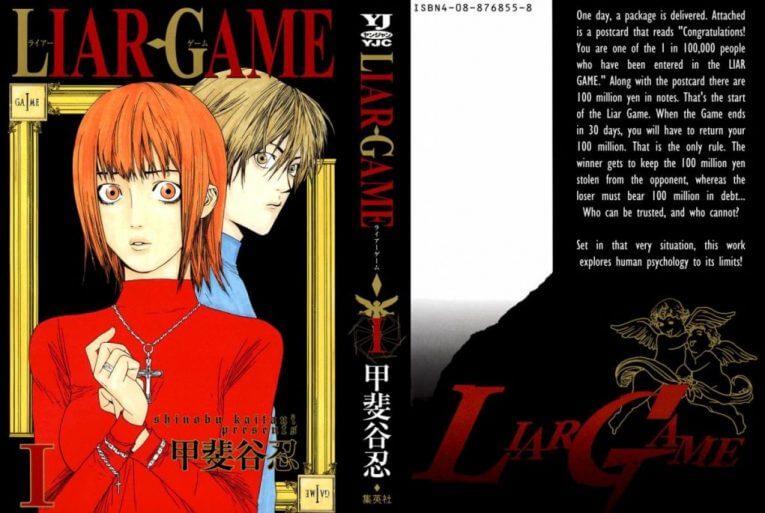 Published: February 2005 – January 2015
Theme(s): High Stakes Game, Psychological, Strategy Game
Shinobu Kaitani launched his career with the manga, Midoriyama Police Gang. His longest-running series includes One Outs and Liar Game. A seinen manga, Shueisha's Weekly Young Jump ran the Liar Game series. The collected work produced a 19-volume manga set.
Liar Game is a story about a college student, Nao Kanzaki. Opening a mysterious package, she unwittingly becomes a participant in the 'Liar Game.' The game requires players to lie and cheat others or face life-long debt. She teams up with an infamous trickster to beat the game while distrusting each other and the players.
The success of the manga would spawn a Japanese live-action series and two films. Networks in Korea also produced their own live-action drama. Liar Game's mixture of high-stakes gaming and emotional drama makes it ideal for anime.
---
4. Annarasumanara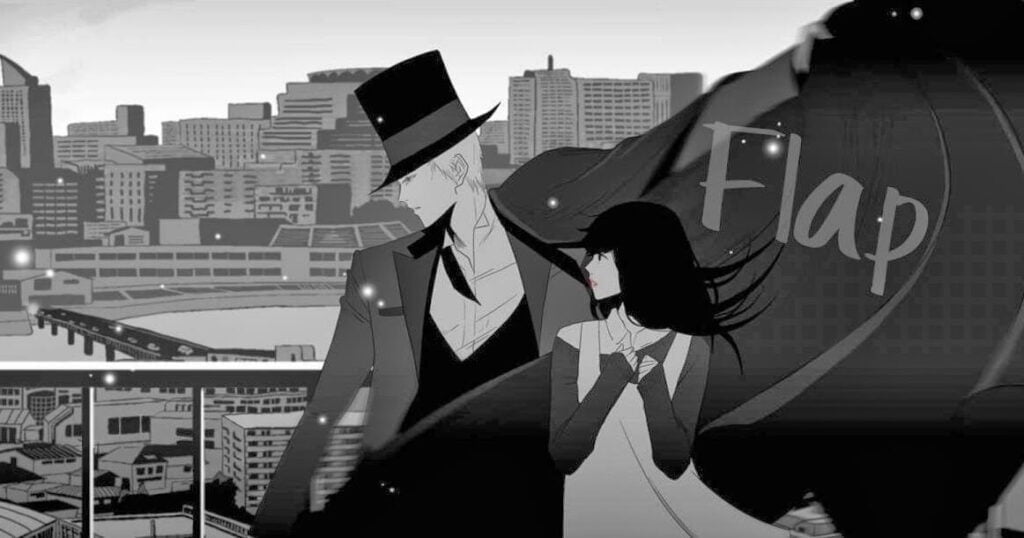 Published: July 2010 – December 2010
Theme(s): Psychological, School
The fourth entry is sure to create controversy but here goes. A South Korean manhwa, Ha II-Kwon wrote and illustrated Annarasumanara. Also known as The Sound of Magic, LINE Webtoon would serialize the mystical drama.
In the absence of her parents, Yoon Ah-ee must care for her younger sister. Near poverty, the wonders of the world are a luxury she can ill afford. She stumbles upon an abandoned theme park, where there lives a magician. Her trips to the theme park will lead Yoon Ah-ee to learn what it means to grow into your best self.
Unique and compelling, webtoons are reaching a broad audience. The Tower of God, God of High School, and Noblesse were all webtoons before their anime debut. Ha II-Kwon's story of fantasy and growth has the potential to eclipse the other webtoon adaptations.
---
3. Billy Bat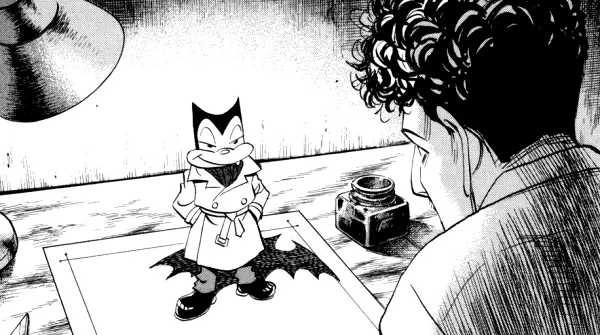 Published: October 2008 – August 2016
Theme(s): Detective, Historical, Psychological
Noir crime stories are a popular genre, with Billy Bat being one of manga's best. This tale of suspense is the creation of Naoki Urawawa and Takashi Nagasaki. The series would run in the seinen manga magazine Morning.
A wartime cartoonist, Kevin Yamagata created the popular detective comic Billy Bat. Upon returning to the States, he begins to question if he may have unconsciously copied the story's character. He returns to Japan to uncover the truth of his character's origins. This journey leads him to uncover murder, intrigue, and a prophecy about ruling the world.
Billy Bat is an award-winning psychological manga that won the Lucca Comics Award and Max & Moritz Prize. Manga reviewers draw narrative comparisons to Chester Gould's Dick Tracy comic. The themes explored in Billy Bat make it the ideal candidate for small-screen production.
---
2. 20th Century Boys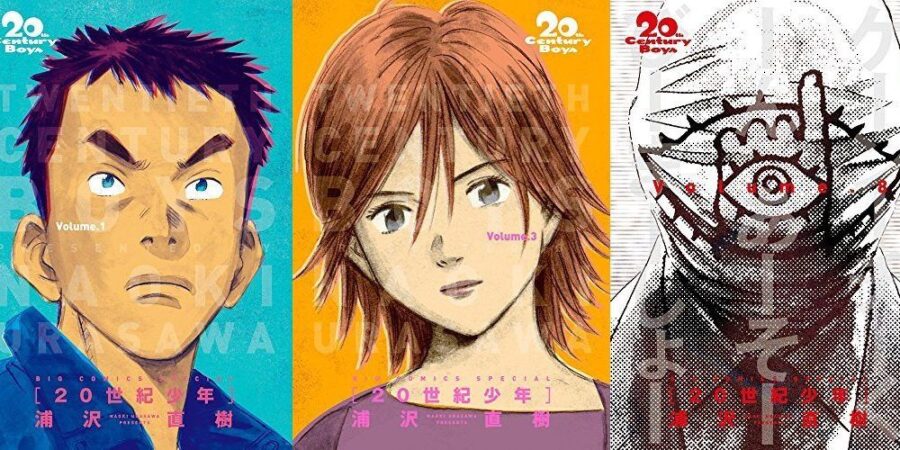 Published: September 1999 – April 2006
Theme(s): Historical, Psychological
The number two spot goes to the popular psychological manga, 20th Century Boys. This series is the creation of Naoki Urasawa. A feature of Big Comic Spirits, Shogakukan collected 249 chapters into 22 volumes.
Kenji Endo makes his living as a convenience store clerk. Following the suicide of 'Donkey', Kenji begins to look into the clues left behind by his friend. His journey puts him face to face with a mysterious cult. Getting too close, the cult begins to target Kenji and his friends. The fate of the world depends upon him putting a halt to the sect's plans.
20th Century Boys is popular for its ability to satisfy fans' nostalgia fix. Urasawa peppers the narrative with references to past anime and manga, as well as music. These elements along with a great story would give birth to a live-action series. Award-winning, 20th Century Boys deserves its anime release.
---
1. Goodnight Punpun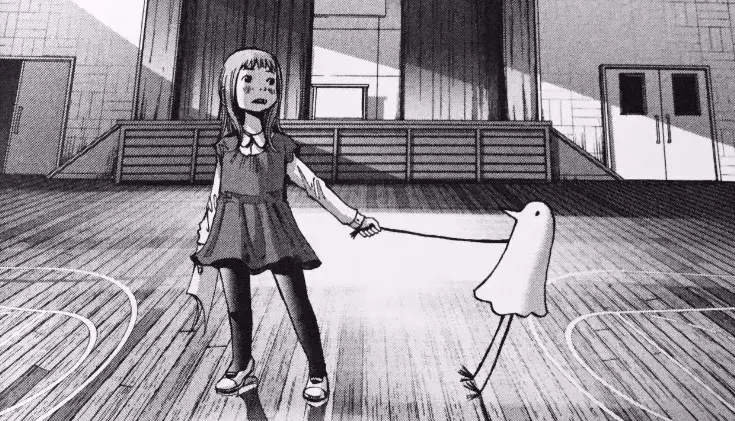 Published: March 2007 – November 2013
Theme(s): Psychological
Inio Asano both penned and illustrated the psychological manga Goodnight Punpun. This coming-of-age tale ran in Weekly Young Sunday and Weekly Big Comic Spirits. Viz Media spread the thirteen-volume manga to North American readers.
An 11-year-old boy, Onodera Punpun is a dreamer and hopeless romantic. Goodnight Punpun follows the trials and tribulations of the young lad's growth to adulthood. With perceptions destroyed, the once shy starry-eyed child becomes a recluse. A mature look at life, the tale explores themes of mental health, intimacy, and family. Inio Asano swaps the images of humans with simply drawn birds.
Goodnight Pupun has a relatable plot that may elicit strong emotions for some. The series has sold over 3 million copies and won the 22nd Spanish Manga award. A bit strange and a subject that may hit home for some viewers, Goodnight Pupun has the making of being a great, mature anime.