Fantasy and romance are popular with anime, manga, and light novel fans. The combination of these two genres makes for successful series, even the worst ones. The Devil is a Part-Timer, Fruits Basket, InuYasha, and Kamisama Kiss barely scratch the surface in the mythological manga. The impact of this storytelling is much smaller when considering their adaptation to anime.
Reasons for the gap abound but the key boils down to popularity and profitability. A manga series may have a huge following but its nature does not lend itself to being profitable. Bleach, One Piece, Overlord, and Sword Art Online have industries built up around the selling of series merchandise. In spite of these barriers, manga, and anime fans yearn for more.
This makes our third installment of manga deserve an anime adaptation by theme. So without further delay, this is our list of ten fabulous manga worthy of a seasonal anime.
Looking over our post, please let me know your feelings about these choices. I welcome your thoughts on other exciting mythological manga deserving an adaptation.
RELATED: Top Anime Which Are Based on Mythology
---
10. Pochikuro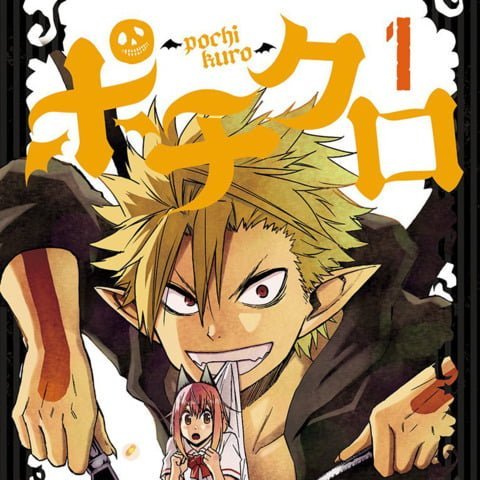 Published: September 2014 – July 2015
Theme(s): Mythology
The first entry on our list comes from manga writer and illustrator, Naoya Matsumoto. In forty-three chapters, Pochikuro was one of the first to run in Shounen Jump+. Reprinted by Shueisha, the series' popularity surpassed its initial run.
A young girl travels to the demon realm. Being a human, the resident demons prize her flesh. One such demon is Kuro. The fascinating girl eventually becomes Kuro's object of affection. Naming the girl Pochi, the demon agrees to assist in returning her home. Unable to overcome their language barrier, the pair adventure the human world.
Naoya Matsumoto is a talented manga writer and artist. Recipient of manga awards, his current manga is hugely popular Kaijuu 8-gou. Equally popular, Pochikura's novel story lends itself to becoming a great anime adaptation.
---
9. Sugar Dark: Umerareta Yami to Shoujo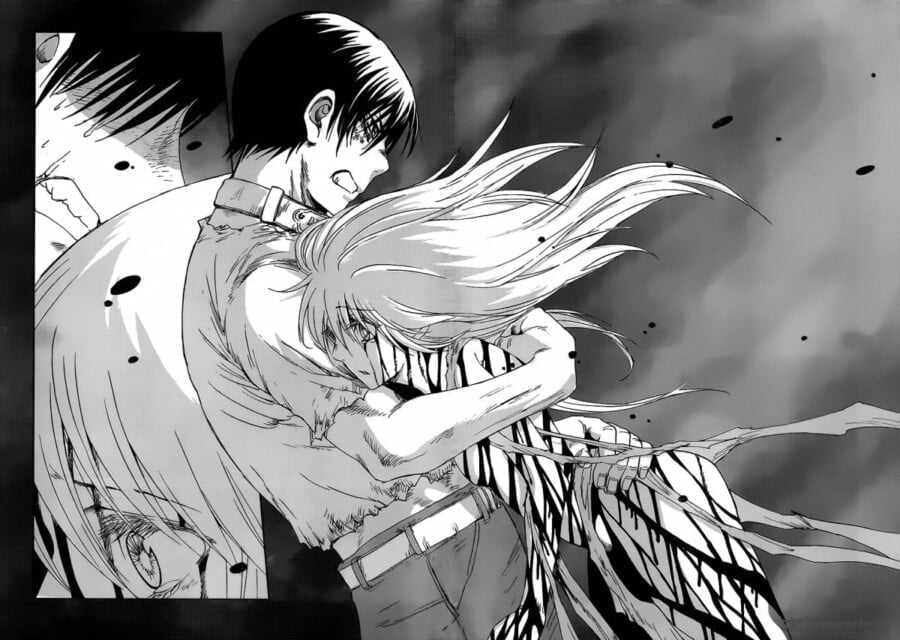 Published: January 2010 – December 2011
Theme(s): Mythology
A captivating tale and art drive manga readership. This is true of Kenji Ooiwa, mebae, and Enji Arai's Sugar Dark: Umerareta Yami to Shoujo. Published in January 2010, the series' 19 chapters ran in Young Ace.
An ex-soldier, Muol Reed murdered his commanding officer. Rather than being sentenced to execution, Prisoner 5722 must dig a mass grave. Believing it is for his fallen comrades, he accepts his fate and begins referring to himself as the 'grave keeper.' The truth of the mass grave is far more sinister, as the pit contains civilization's greatest threat.
Sugar Dark: Umerareta Yami to Shoujo is a fantasy drama with a hit of romance. The story begs the reader to invest themselves in the plight of its lead and supporting characters. Enji Arai's suspense elements make this story a perfect candidate for an anime series.
---
8. Akuma to Dolce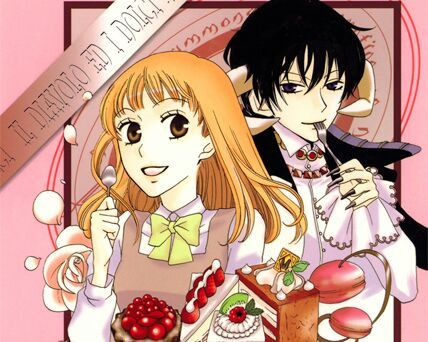 Published: April 2005 – August 2008
Theme(s): Mythology
Best known for Karakuri Odette and Kamisama Kiss, Julietta Suzuki is the creator of Akuma to Dolce. Hakusensha would serialize the rom-com series in Hana to Yume magazine. The Devil and Sweet was Suzuki's first stand-alone manga.
Dabbling in magic, Mayuri Ogura only sought to summon a low-ranking demon to help with her baking and chores. Her efforts miss the mark when she summons a high-level demon, named Belzebeaut. Enraged, how could this simple girl demand such servitude? Mayuri has an ace up her sleeve to bind Beaut to her, his sweet tooth. He now does her bidding, while the couple shares their love for desserts.
On hiatus since 2008, Akuma to Dolce continues to have a strong and loyal manga following. These folks yearn for this story's return. In spite of Julietta Suzuki's break, Devil and Sweet and its cute story would make it a perfect seasonal anime.
---
7. Crimson Spell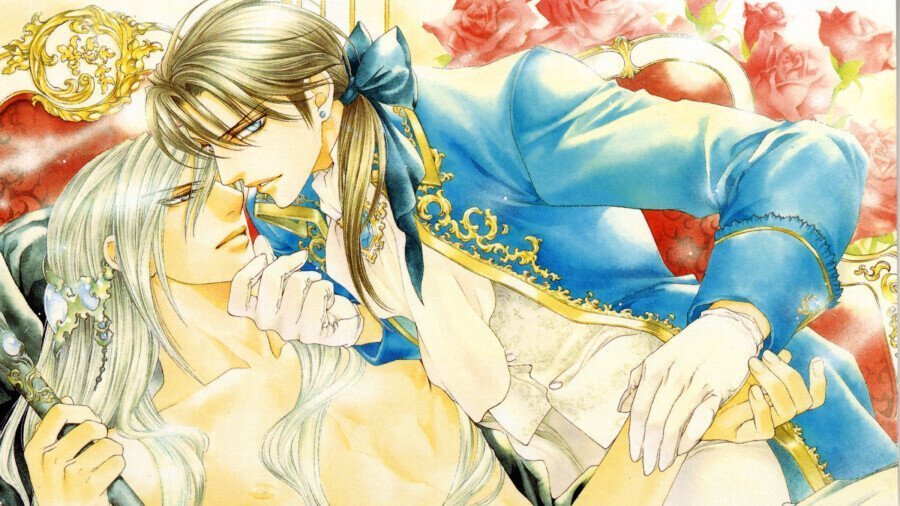 Published: May 2004 – Present
Theme(s): Mythology
Written and illustrated by Ayano Yamane, Crimson Spell is a supernatural yaoi series manga. The publisher Tokuma Shoten ran the tale in Chara Selection magazine. They would go on to release the collected work in six bound volumes.
A prince, Valdrigr Alsyieth seeks a means to lift a curse placed upon him. The curse transforms the young prince into a demon. Halvir Hropter, a sorcerer, quells the curse by having sex with Vlad's demon form. Havi and Vlad fall in love with one another, as they seek a way to defeat the curse. Their journey introduces allies seeking to remove the curse.
Generally, critics give high marks to Ayano Yamane's storytelling and artwork. Within the United States, Crimson Spell would top The New York Times Best Seller List for manga. Yaoi and yuri manga have an uphill battle in becoming an anime series but this entry deserves its day on the small screen.
---
6. From Far Away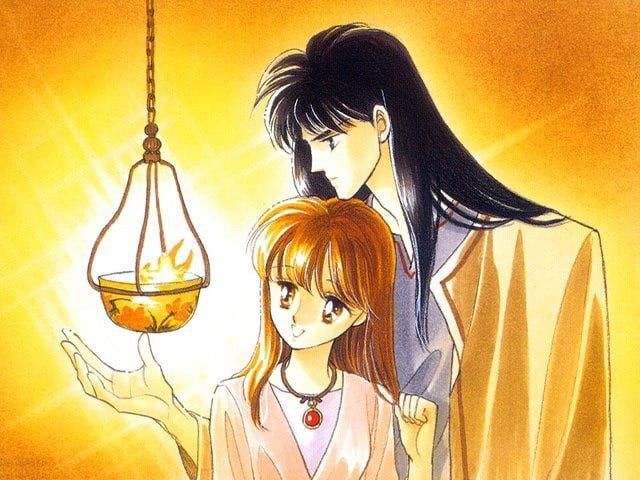 Published: September 1991 – January 2003
Theme(s): Isekai, Mythology
Published by Hakusensha, Kanata Kara or From Far Away is a manga series by Kyoko Hikawa. The mythological manga series ran in LaLa for its entire printing. Viz Media would license this popular shōjo manga for North American readers.
An average high school girl, Noriko slides into a mysterious land of enchantment. This new world is in chaos, inflicted by the terrible Sky Demon. Seeking to undo their fate, the kingdom searched for 'The Awakening' to restore balance to the world. Noriko and her companion, 'the lonesome warrior,' must venture to free this strange world from the demon horde while discovering the girl's purpose for coming to this odd land.
From Far Away is a refreshing isekai. This may be the primary reason why this series received the 35th annual Seiun Award for best science fiction manga. Regardless of this fact, Kyoko Hikawa's story is deserving of an anime adaptation.
---
5. Kuro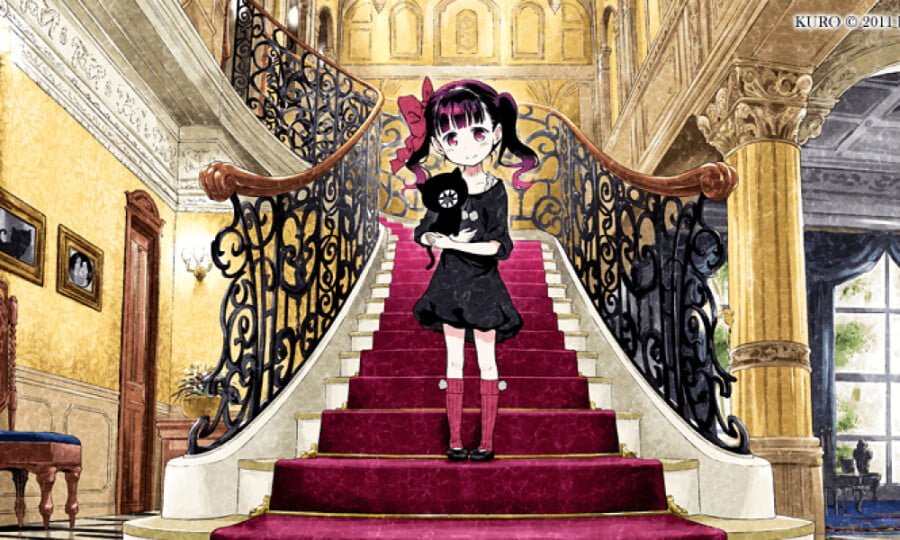 Published: May 2011 – June 2016
Theme(s): Mythology, Pets
Kuro is the first work by Nori and Hishi, known collectively as Soumatou. The series' twenty-two chapters ran in Tonari no Young Jump from 2011 to 2016. This fantasy-themed tale is the duo's most popular work, behind Shadows House.
Sole occupants of a mansion, the story follows Coco and her beloved black cat, Kuro. They spend their days blissfully unaware of the dread engulfing their community. Their peaceful days quickly become a thing of the past, as the locals fear the forest's and mansion's inhabitants. Events unfold to unveil that the young girl and her cat have a mysterious background.
Nori and Hishi have a proven track record for great fantasy storytelling that lends itself to anime adaptation. The proof is CloverWorks' treatment of Shadows House. With the flood of fantasy isekai anime, Soumatou's Kuro would be a welcomed change in viewing.
---
4. Sengoku Youko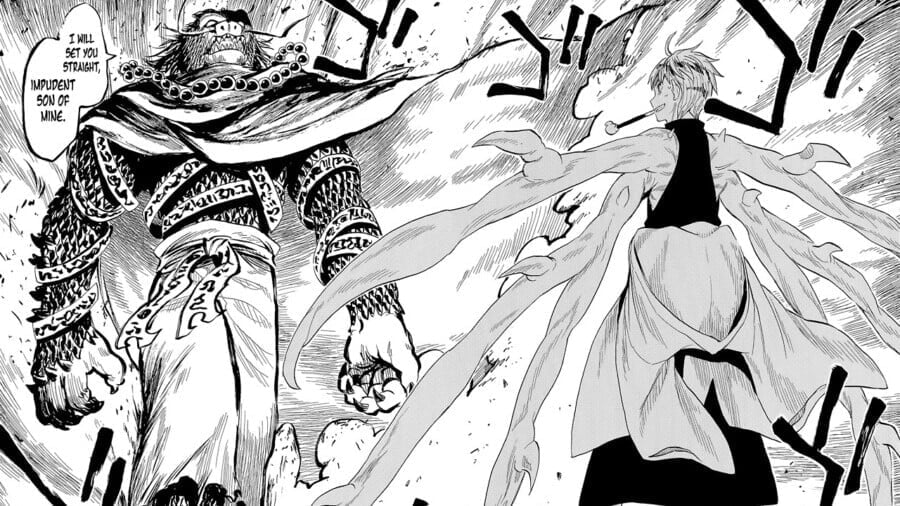 Published: December 2007 – May 2016
Theme(s): Mythology
We are halfway through our list. Sengoku Youko is one of the lesser mythological manga written by Satoshi Mizukami. Mag Garden's Monthly Comic Blade published the series' 100 chapters.
Sengoku Youko is a story of two demon siblings, Tama and her step-brother Jinka. The pair travel the countryside coming across oddballs and defeating villains. They journey with a gutless warrior seeking to grow stronger, Hyoudou Shinsuke. When they are not defeating criminals, the powerful trio takes on demons.
Sengoku Youko can sometimes be a bit cliché in its narrative. Like any other shōnen series, the story's characters drive reader and viewer interest. This is especially true of Tama and Jinka's interactions. A need for a new and good historical fantasy shōnen drives my endorsement to adapt Sengoku Youko.
---
3. Ga-Rei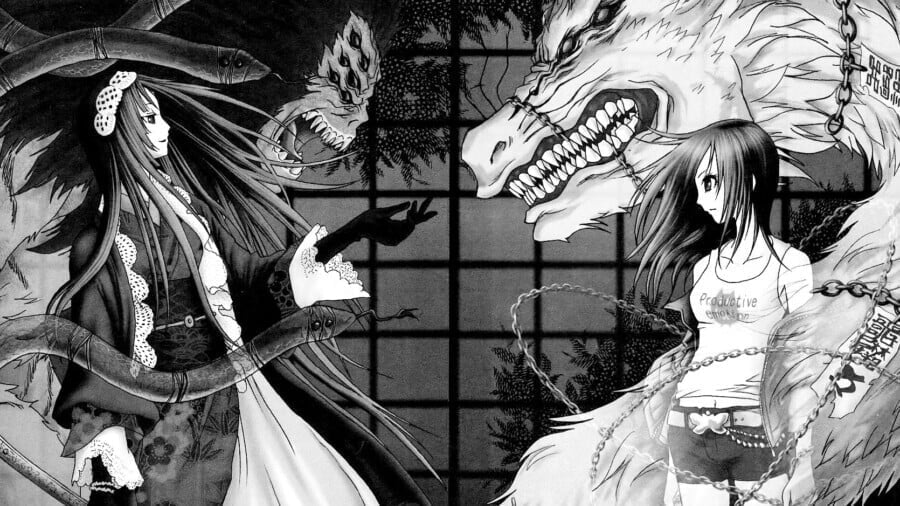 Published: October 2005 – January 2010
Theme(s): Martial Arts, Mythology, School
The next entry comes to us from writer and illustrator, Hajime Segawa. Kadokawa Shoten serialized Gai-Rei in Shōnen Ace. The animation studio, AIC Spirit, would go on to create Gai-Rei: Zero. Their prequel series lays the foundation for Gai-Rei's key characters, Kagura and Yomi.
An average high school student, Kensuke Nimura has the ability to see ghosts. Fleeing an evil spirit, he literally runs into Kagura. She is an agent of the government that defends the public from supernatural entities. Kagura wields a 'spirit devourer' or 'Gai-Rei' to fight these spirits. Kensuke's life force attracts spectral energy, which leads Kagura to latch on to him. A paranormal magnet, he must work with the White Priestess to prevent Earth's destruction by the Black Priestess.
The twelve-volume Gai-Rei is a popular mythological manga series. In spite of its fans, the series has remained pretty obscure with the critics. As a fan of the series, Gai-Kai is a perfect anime adaptation choice for immersing the audience in its fantasy elements. 
---
2. DEFENSE DEVIL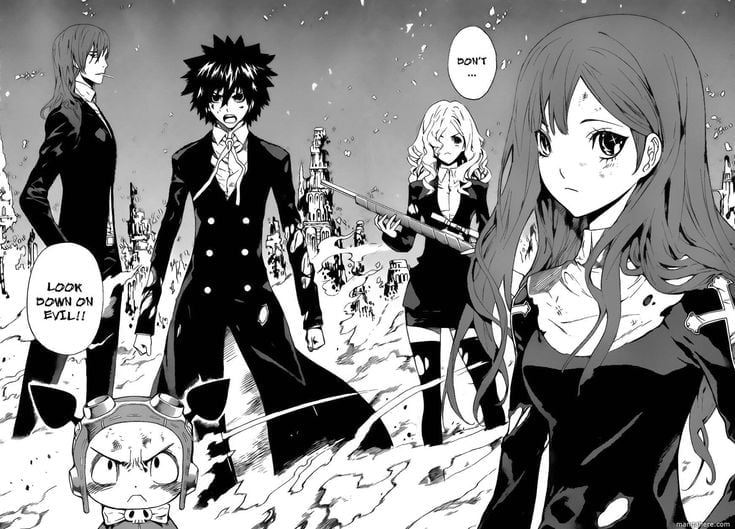 Published: April 2009 – June 2011
Theme(s): Mythology
South Koreans, Youn In-Wan wrote and Yang Kyung-il illustrated the fantasy manga series. DEFENSE DEVIL began as a one-shot story titled "Akuma Bengoshi Kukabara." Shogakukan would serialize their story in Weekly Shōnen Sunday from April 2009 to June 2011.
Hell's lawyer, Mephisto Barto Dertov Reffertlark Kucabara is the third son of the great demon king. Banished and stripped of powers, he becomes a Defense Devil. His role allows him to evaluate a human's sins and take their dark matter. With Hell seeping into anarchy, Funi persuades Kucabara in returning to Hell to save it. The protagonist learns about his brother's nefarious plans, which lead Kucabara and his friends on a path to save heaven and hell.
Demons and devils are popular subject matter in anime. You name it, there is not a genre that escapes having a demon protagonist. DEFENSE DEVIL is popular with mythological manga readers and its narrative makes it ideal for an anime adaptation.
---
1. Hana to Akuma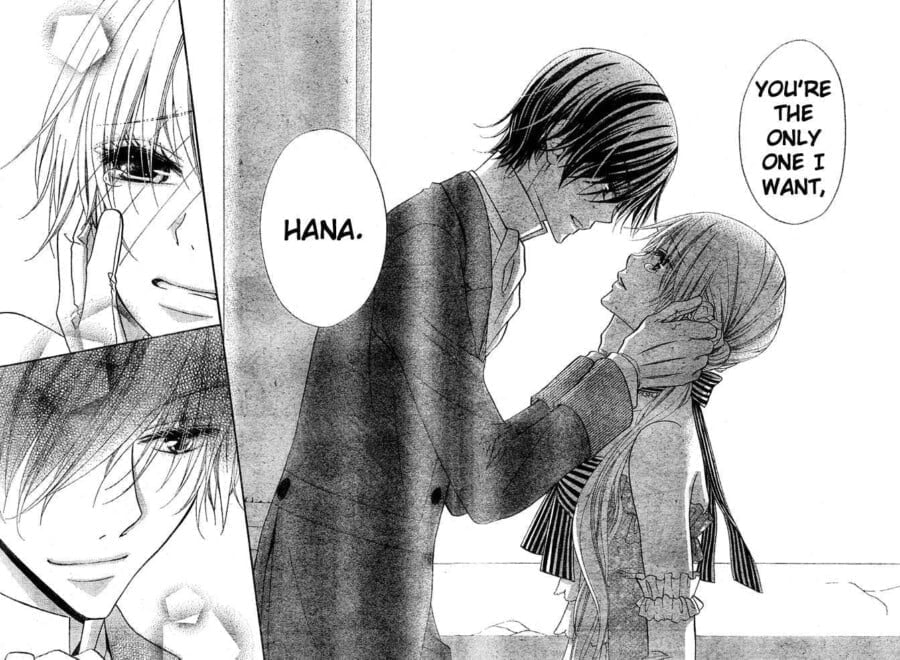 Published: October 2007 – November 2010
Theme(s): Historical, Mythology
Our top mythological manga recommendation comes from manga writer Hisamu Oto. Hana to Akuma is an unearthly rom-com shōjo series. Hakusensha ran Oto's story in Hana to Yume magazine over its three-year run.
Seeking a change of pace, a high-ranking demon leaves the chaos of the demon realm to come to earth. Vivi's new surroundings quickly become too quiet and mundane. This all changes when one day a stranger leaves a baby girl at his doorstep. Together for fourteen years, Hana is maturing into a lovely young woman. As Hana continues growing up, Vivi is finding their life is not so simple.
Mythological romance and slice-of-life anime are very popular. The Ancient Magus' Bride, The Duke of Death and His Maid, Fruits Basket, and Kamisama Kiss are excellent examples of such successes. In the vein of these series, Hisamu Oto's Hana to Akuma has all the elements of an outstanding fantasy shōjo anime.