Demon Slayer: Kimetsu no Yaiba is the absolute winner when it comes to newbies of 2019. The anime managed to get rated a bit over 8.5 on MAL with astounding 2,538,942 members who have watched it. It comes as no surprise that fans are wanting to discover more anime like Demon Slayer: Kimetsu no Yaiba while waiting for more episodes to air.
In 2019, shortly after the series aired, it ranked as #19 in popularity. In 2022, the anime produced by ufotable takes the 9th place in popularity on My Anime List.
The protagonist of Demon Slayer is Tanjirou, a young boy whose soul was scarred by tragedy; all of his family members—aside from his little sister, Nezuko—were killed by a demon, and now she has become one.
Tanjirou makes a vow to avenge his family and sets out to find a way to change Nezuko back into a human.
These 10 anime are like Demon Slayer: Kimetsu no Yaiba.
Last update: 06.09.2022 While the article was originally published on December 25, 2019, there are other anime series that came out later and resemble Demon Slayer, so I decided to update the list.
---
10. InuYasha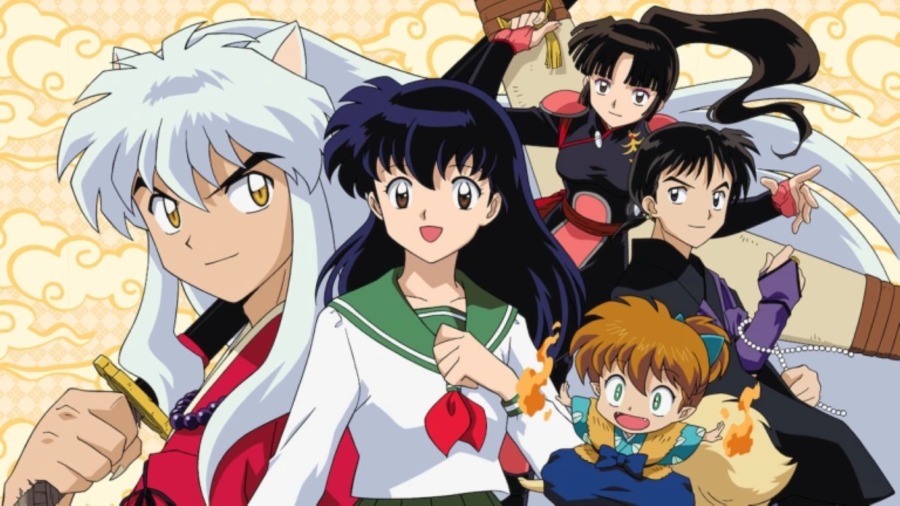 InuYasha might be an older classic but that doesn't change the fact that it shares more than one similarity with Demon Slayer.
Similar to Demon Slayer, the anime takes place in historical Japan where demons exist. A teenage girl, Kagome, regularly travels back in time to feudal Japan to aid a young half-demon in collecting the fragments of a powerful jewel. The MC has to fight and kill demons like Tanjiro, and demon-slaying is also his job.
---
9. The Promised Neverland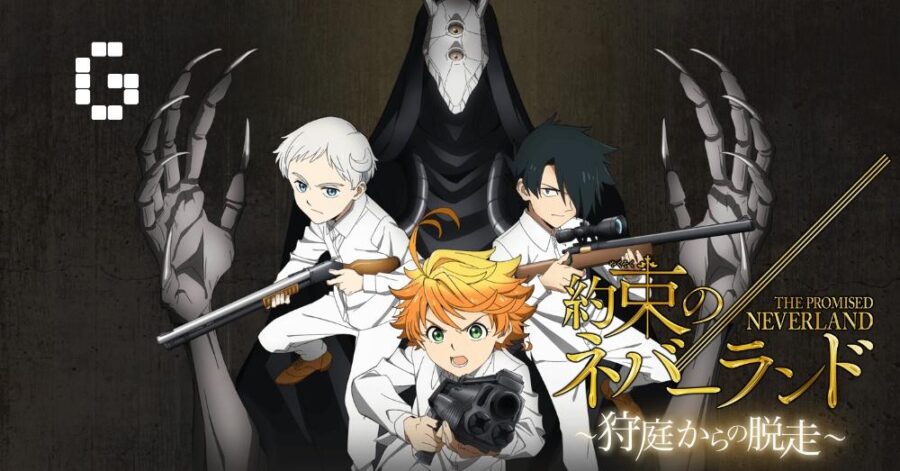 In the same vein as Demon Slayer, The Promised Neverland is also based on a dark fantasy manga serialized in Shōnen Jump. Both anime show us from the start how brutal the reality of the children living in their respective worlds is. This all ties to the existence of demons.
Emma, Ray, and Norman are orphans. They've been living at the Grace Field House, an orphanage, for 10 years. The orphanage has around 38 children in it of different personalities, ages, and ethnicities. But despite all that, they considered each other a family. With a mother who takes care of them, they spend their days filled with the happy little things in life. At the orphanage, there is only one rule: they are not allowed to go outside the orphanage walls. The only exception is when they get adopted by someone.
One day, a girl named Conny gets adopted but forgets her favorite stuffed toy. Emma decides to go after her and give the toy back to her as she knows it's important. But instead, she finds her dead and learns the horrific truth behind the orphanage's existence.
---
8. Jujutsu Kaisen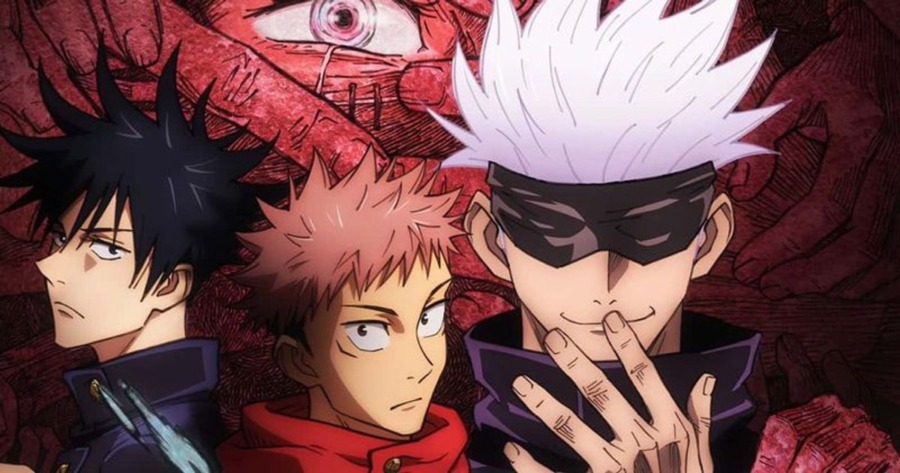 Demon Slayer fans should be no strangers to this 2020 anime. But in case you missed it, it's another supernatural anime like Demon Slayer that promises the future of shounen. It boasts both breathtaking adaptation and ravishing animation.
Jujutsu Kaisen follows the story of a high school student who gets dragged into a thrilling world of shamans and cursed spirits after consuming a cursed object and gaining its power.
---
7. Fullmetal Alchemist: Brotherhood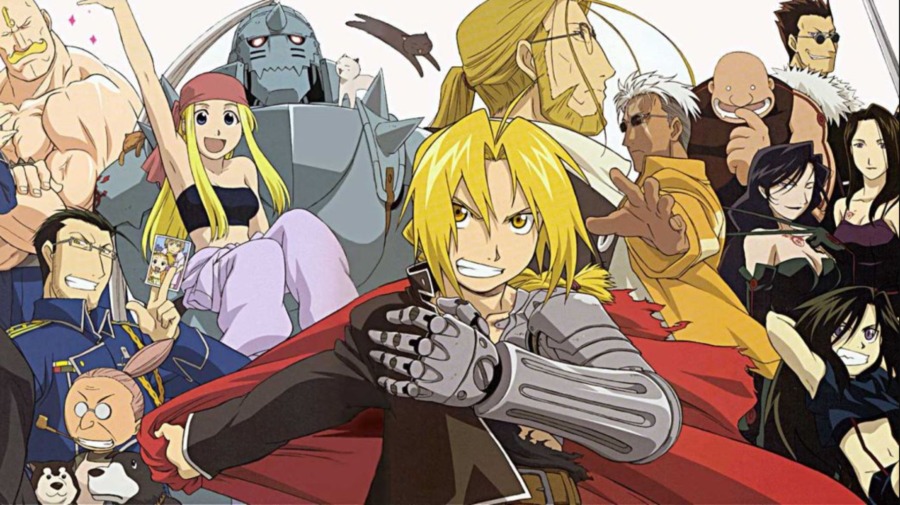 An alchemy genius Edward Elric is looking for a way to bring back his brother's physical body after a failed transmutation caused it to vanish.
The main similarity between Demon Slayer and FMA: Brotherhood rests in the motivation of both MCs. Their ultimate goal is to find a way to help their sibling to turn back to their normal self.
---
6. Tokyo Ghoul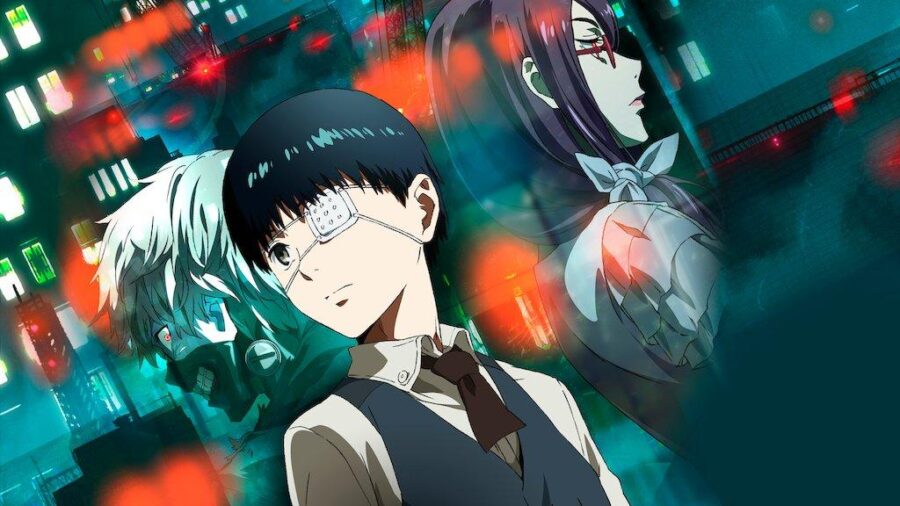 The story of Tokyo Ghoul is set in an alternate reality where humans coexist with flesh-eating ghouls who appear to be human.
Ken Kaneki is a typical college student whose life is turned completely upside down after he receives an organ transplant from a ghoul.
Demon Slayer and Tokyo Ghoul share the same motif: humanity fighting supernatural creatures who look almost indistinguishable from humans. To make matters worse, one of the main characters' lives is permanently altered by a horrible accident.
---
5. Owari no Seraph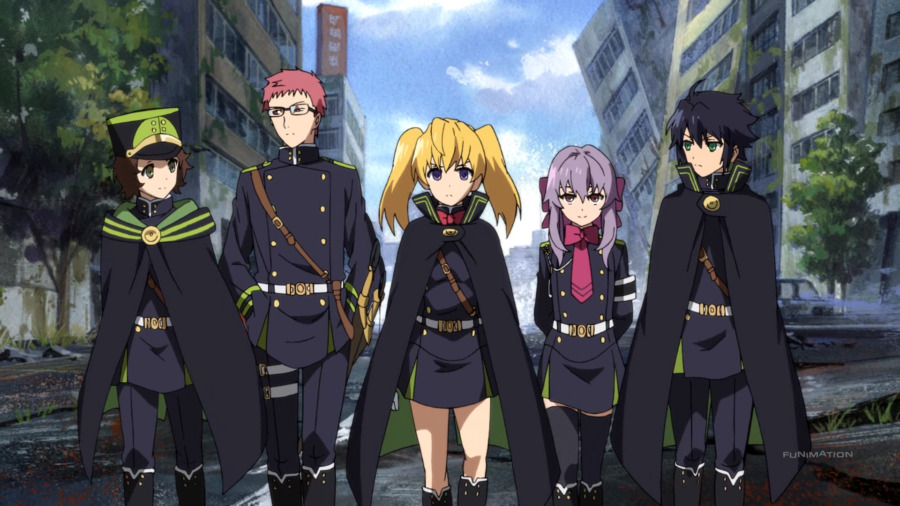 Owari no Seraph is another supernatural shounen anime like Demon Slayer: Kimetsu no Yaiba.
The anime is set in a post-apocalyptic world where vampires have captured the last of the human race and treated them like livestock.
After four hard years of being mistreated, Yuichiro Hyakuya, and the other children from the Hyakuya orphanage are longing for freedom. Despite their elaborate plans to flee to the outside world with the orphans, Yuichiro and his best friend Mikaela are ultimately captured and sentenced to death.
He somehow makes it out alive as the only member. Naturally, Yuichiro seeks retribution by enlisting in the Japanese Imperial Demon Army, the only force left in the world capable of battling vampires.
---
4. Ao no Exorcist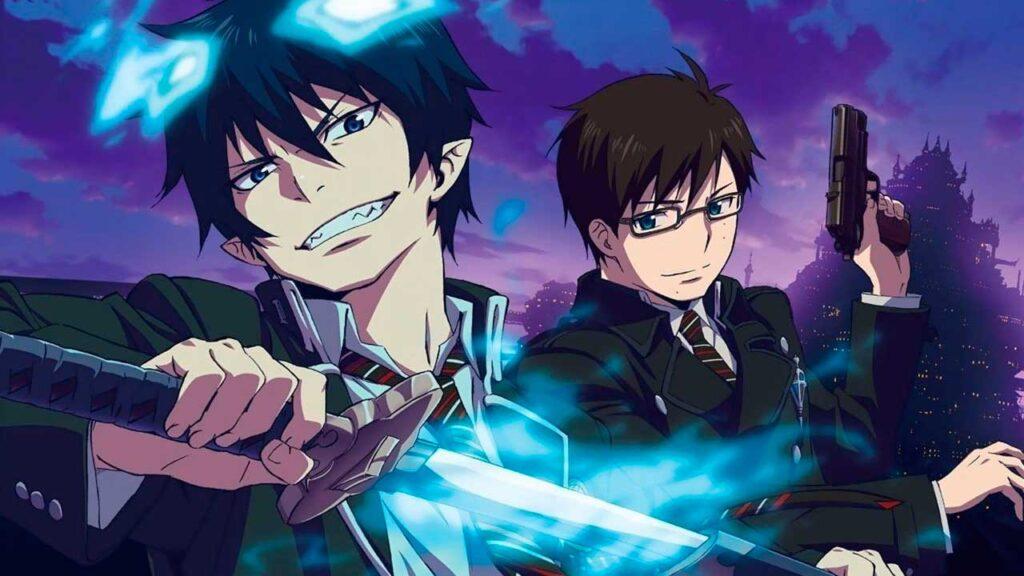 Ao no Exorcist follows Rin Okumura who appears to be an ordinary, somewhat troublesome teenager—that is until one day he is ambushed by demons. His world turns upside down when he discovers that he is, in fact, the very son of Satan and that his demon father wishes for him to return so they can conquer Assiah together.
Not wanting to join the king of Gehenna, Rin decides to begin training to become an exorcist so that he can fight to defend Assiah alongside his brother Yukio.
(Source: MyAnimeList)
Like Demon Slayer: Kimetsu no Yaiba, Ao no Exorcist is a typical shounen revolving around a naive and optimistic boy. Both his and his sibling's lives suddenly and permanently change, and he now they have to fight demons.
---
3. Attack on Titan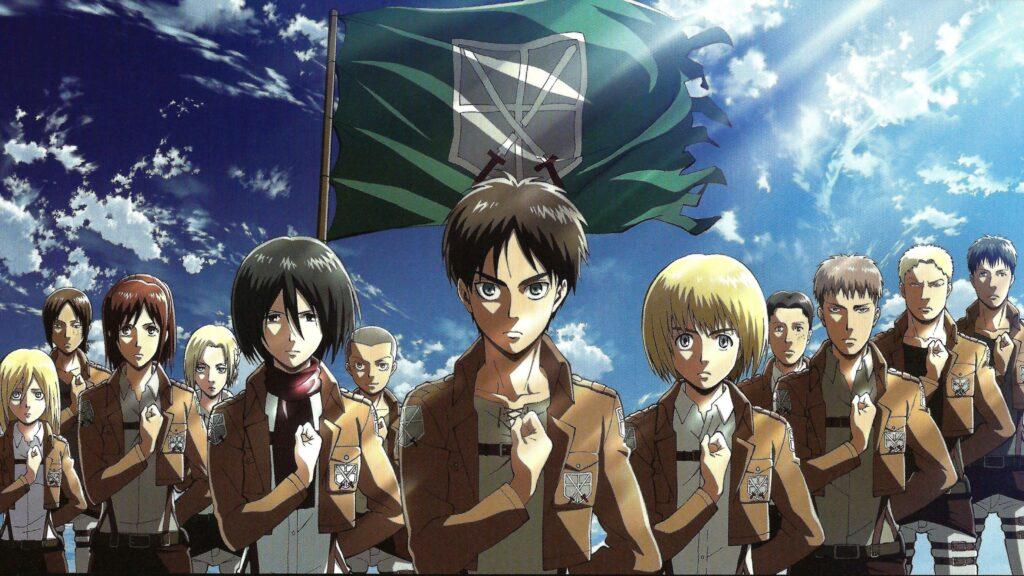 For fans who like the monsters vs humanity theme, Attack on Titan is an older brother of Demon Slayer.
Where Tanjiro wants to become a demon slayer to avenge his family members and save Nezuko, Eren wants to join a special force for the same reason. He decides to dedicate his life to the eradication of the man-eating monsters—Titans—by enlisting into the Survey Corps, an elite military unit that fights Titans outside the protection of the remaining walls.
---
2. Hunter x Hunter (2011)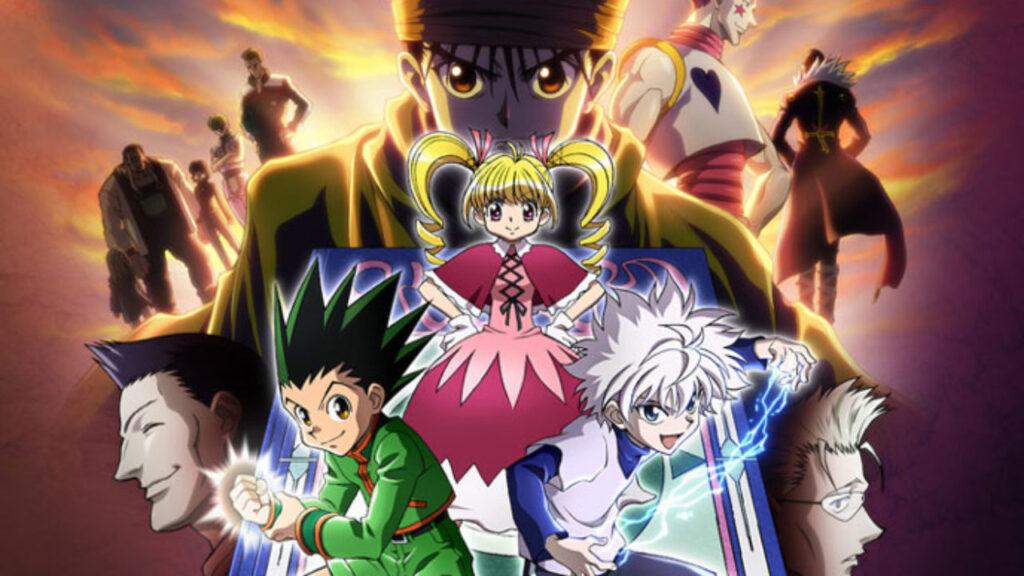 Gon is a young kid who aspires to become a licensed hunter in the hopes of finding his father. Having a Hunter license has various benefits, including faster access to locations and data that can be very helpful when tracking animals, people, or valuables. Thanks to his strong will and training, Gon not only becomes a Hunter but also makes a lot of friends and gets stronger.
Demon Slayer: Kimetsu no Yaiba and Hunter x Hunter are remarkable battle-fueled shounen that grow darker with time. Their protagonists have a similar attitude and character development.
---
1. Dororo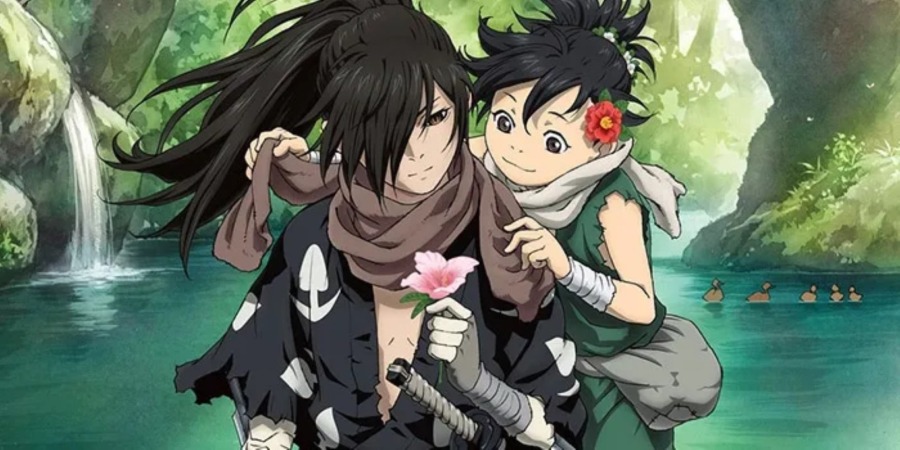 Fans of Demon Slayer: Kimetsu no Yaiba are sure to appreciate the demon-slaying element of Dororo. On top of that, the MC travels with a companion while fighting them. This just adds to its striking similarity to Demon Slayer.
The boy who has no limbs, nose, eyes, or even skin lives against all odds. He is a cursed child as a result of a contract his father struck with demons.
When he was a child, he was tossed into a river after being rejected and abandoned by his own family. Luckily, a kind man saved him and gave him prosthetic limbs and weapons so he could survive on his own.
The boy matured in a world overrun with evil demons and has been killing them while regaining bits of himself. Then, one day, he meets Dororo, a young orphan boy, and develops a special connection with him.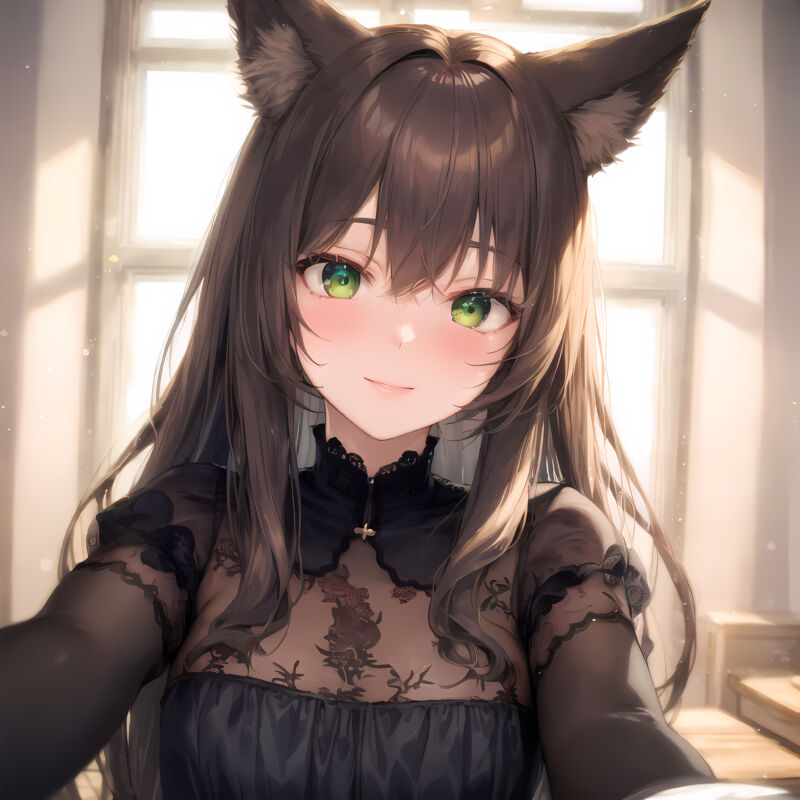 BEFORE YOU GO...
Thanks for reading my article!
If you enjoyed it, please consider supporting me on Patreon. As a Patron, you'll gain access to exclusive perks like stunning AI artworks that are not shared anywhere else, personalized AI-generated art pieces, and the ability to shape the future of this blog by suggesting topics you'd like me to cover.
Your support means everything to me and enables me to keep creating content that I'm passionate about. ✨

Also, you're welcome to join our 9 Tailed Kitsune Anime Discord community. We'd love to have you there! 🙌