The 8 Best Anime Like Made in Abyss
Made in Abyss is one of these series where you go from "aww, so cute" to "what the heck?" in a few episodes.
The truly unique concept of this anime is what draws many people to it, and it's absolutely understandable why.
Made in Abyss follows the story of Riko, an adventurous girl determined to find her mother who had descended to the depth of the Abyss to explore ancient relics/ creatures and never came back to the surface.
One fateful day when Riko works in the upper layer of the Abyss she meets a robot boy, names him Reg, and the two quickly become inseparable duo. Reg seems to be equipped with a very powerful technology but has no memory of why he ascended from the depth of the Abyss to the top.
Riko makes up her mind quite quickly and decides to descend to the deepest layer of the abyss with the help of Reg whilst risking her own life and experiencing horrific discoveries about the Abyss.
Related:
These 8 anime are similar to our beloved Made in Abyss.
---
8. Somali to Mori no Kamisama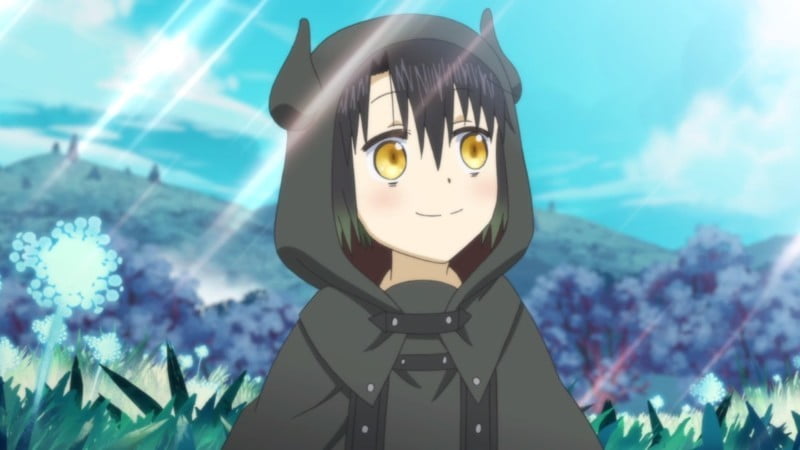 Genres: Adventure, Slice of Life, Demons, Drama, Fantasy
Episodes: 12
Similarities
If you like the beautiful visuals in Made in Abyss then you are going to like the mythical world full of pastel colors in Somali to Mori no Kamisama as well. Both anime include various creatures, a touch of mystery, a wandering child, and an adventurous journey.
Synopsis
Somali to Mori no Kamisama follows a peculiar story of an untraditional duo of a golem and lone human girl with a bond of father and daughter who travel together after they coincidentally met.
Read also: 7 Anime Like Somali to Mori no Kamisama
---
7. Sora yori mo Tooi Basho (A Place Further Than The Universe)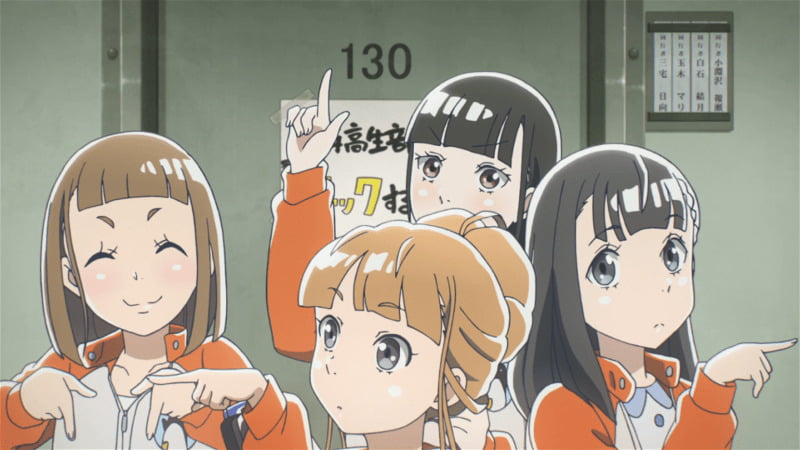 Genres: Adventure, Comedy
Episodes: 13
Similarities
Made in Abyss and A Place Further Than the Universe both follow the story of a young girl leaving home to find her mother, whom she believes to be missing, but whom everyone else believes is dead.
Shirase and Riko are both traveling to harsh lands to find their mothers and they make friends and allies along the way.
Synopsis
Filled with an overwhelming sense of wonder for the world around her, Mari Tamaki has always dreamt of what lies beyond the reaches of the universe. However, despite harboring such large aspirations on the inside, her fear of the unknown and anxiety over her own possible limitations have always held her back from chasing them. But now, in her second year of high school, Mari is more determined than ever to not let any more of her youth go to waste. Still, her fear continues to prevent her from taking that ambitious step forward—that is, until she has a chance encounter with a girl who has grand dreams of her own.
Spurred by her mother's disappearance, Shirase Kobuchizawa has been working hard to fund her trip to Antarctica. Despite facing doubt and ridicule from virtually everyone, Shirase is determined to embark on this expedition to search for her mother in a place further than the universe itself. Inspired by Shirase's resolve, Mari jumps at the chance to join her. Soon, their efforts attract the attention of the bubbly Hinata Miyake, who is eager to stand out, and Yuzuki Shiraishi, a polite girl from a high-class background. Together, they set sail toward the frozen south.
(Source: MAL)
---
6. Shoujo Shuumatsu Ryokou (Girls' Last Tour)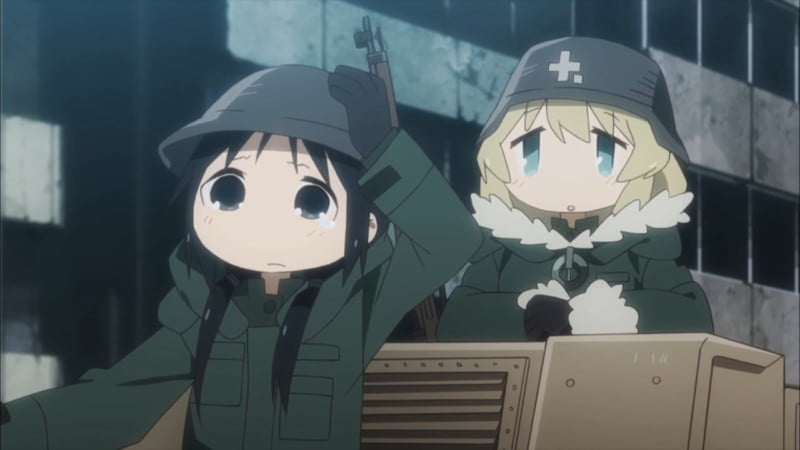 Genres: Adventure, Mystery, Sci-Fi, Slice of Life
Episodes: 12
Similarities
Made in Abyss and Girls' Last Tour are two shows that tend to be overlooked because of their animation styles (chibi characters, childish art). They are both filled with mature themes and involve a dark and mysterious atmosphere.
Synopsis
Yuuri and Chito are two young girls who live a hand-to-mouth existence in the oppressively bleak and barren wasteland after an unknown apocalypse. Despite the hardship they face, they still carry on and travel in their Kettenkrad, seeking food and supplies, just to survive.
---
5. Attack on Titan (Shingeki no Kyojin)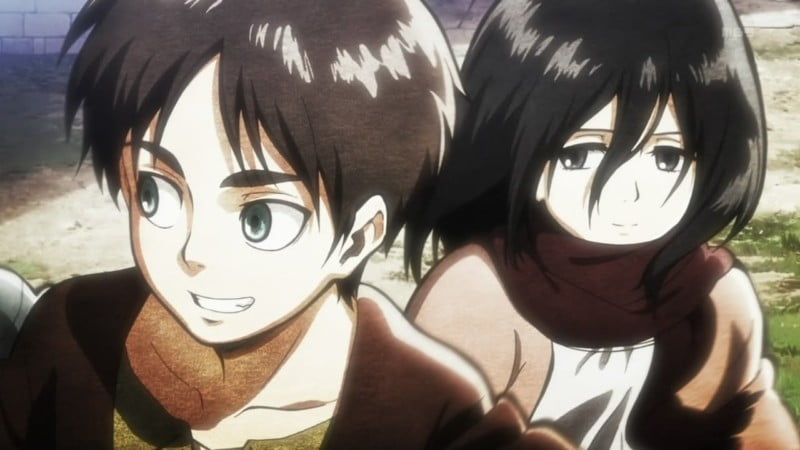 Genres: Action, Military, Mystery, Super Power, Drama, Fantasy, Shounen
Episodes: 25
Similarities
Both anime have a main character who wants to become an adventurer/ explorer. The place that has to be "explored" is dangerous and mysterious, and both of them risk their own lives by embarking on this journey. They are also a bit gory and dark.
Synopsis
Eren Yaeger's life turns upside down after the wall protecting his village from Titans (monstrous humanoid creatures) gets breached, bringing havoc on the whole village behind. He loses a close relative in a very gruesome way and witnesses firsthand the atrocious power of Titans.
After this traumatic experience, driven by anger, Eren decides to dedicate his life to the eradication of Titans by enlisting into the Survey Corps, an elite military unit that fights the Titans outside the protection of the remaining walls.
Related: 7 Anime Like Attack on Titan
---
4. Mahou Shoujo Madoka★Magica (Puella Magi Madoka Magica)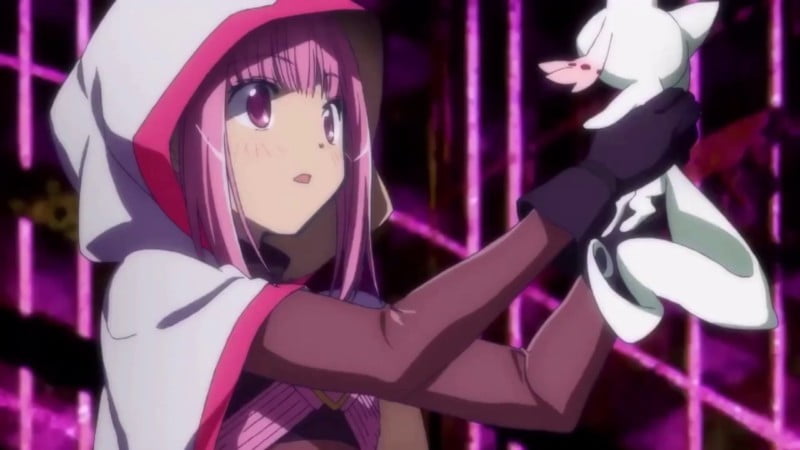 Genres: Psychological, Drama, Magic, Thriller
Episodes: 12
Similarities
These anime are more than meets the eye. The colorful and cute art conceals surprisingly deep lore for the settings – you can expect a lot of dark turns and twists. They are also heavy in terms of carrying raw emotions and meaning.
Synopsis
In the world of Mahou Shoujo Madoka★Magica, "messengers of magic" exist and can grant one wish to a chosen girl. However, there is one condition – the chosen girl must become a magical girl and fight against evil witches afterward.
Kyuubey, one of the messengers of magic, makes this proposition to two schoolgirls – Madoka and Sayaka. But as this is all happening, a magical girl, Homura, approaches them and urges them to not accept the offer, stating that everything is not what it seems.
---
3. Shinsekai yori (From the New World)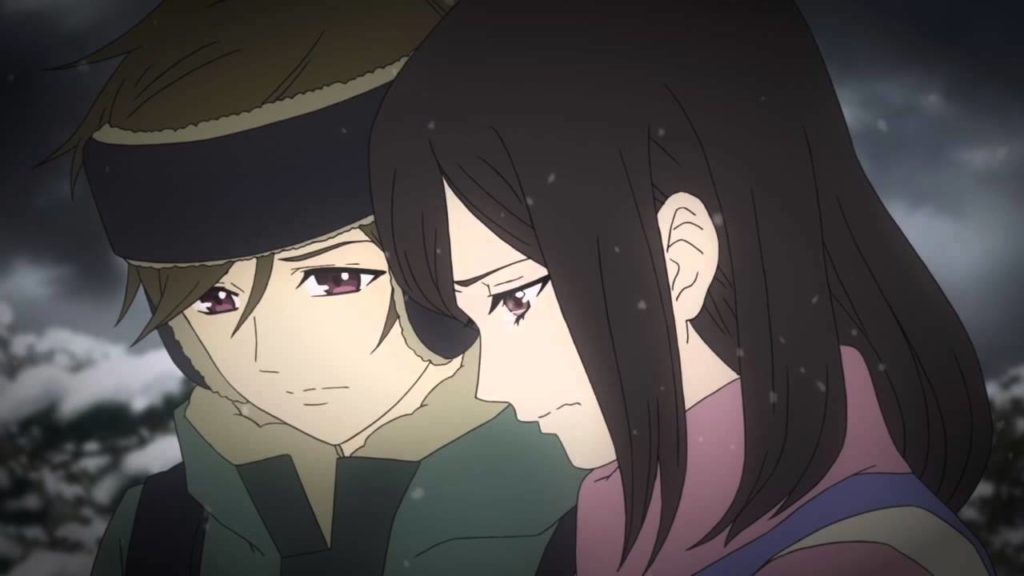 Genres: Sci-Fi, Mystery, Horror, Psychological, Supernatural, Drama
Episodes: 25
Similarities
Both anime revolve around children who are growing in a fantasy world. The art is quite similar and the age group too. They seem innocent on the outside but become really dark as the story progresses. The main protagonists of these anime are bound to gradually explore the dangerous world, which makes the whole atmosphere eerie.
Synopsis
Following a sudden outbreak of psychokinesis in 0.1% of the population, a rapid transformation swept the world. The godlike ability to manipulate matter remotely turned many power wielders to violence, inciting a long period of upheaval. Finally, after a chaotic era shaped by the rise and fall of oppressive regimes, the psychic humans were able to achieve a fragile peace by isolating their society, creating a new world bound by complex rules.
In the town of Kamisu 66, 12-year-old Saki Watanabe has just awakened to her powers and is relieved to rejoin her friends—the mischievous Satoru Asahina, the shy Mamoru Itou, the cheerful Maria Akizuki, and Shun Aonuma, a mysterious boy whom Saki admires—at Sage Academy, a special school for psychics. However, unease looms as Saki begins to question the fate of those unable to awaken to their powers, and the children begin to get involved with secretive matters such as the rumored Tainted Cats said to abduct children.
(Source: MAL)
---
2. Hunter x Hunter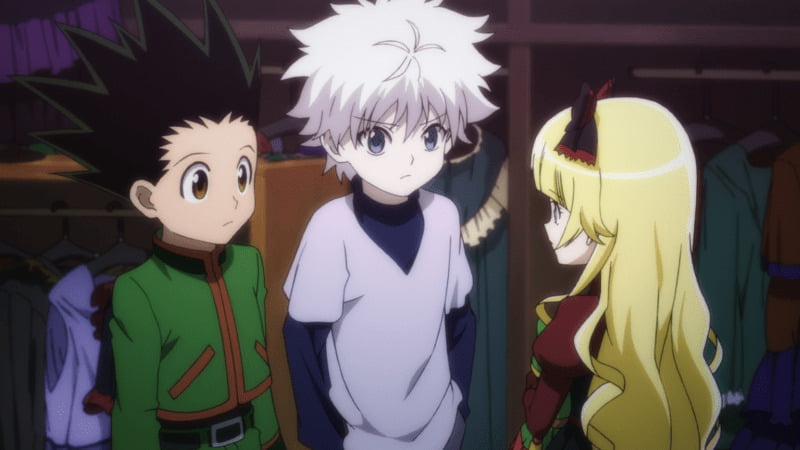 Genres: Action, Adventure, Fantasy, Shounen, Super Power
Episodes: 148
Similarities
Both of these shows are absolutely amazing adventure anime with young, extremely positive, and naive main characters that face a lot of difficulties on their journey to find their lost parent. They are also accompanied by a very loyal friend while exploring the world.
These shows both seem at the beginning fairly light-hearted and progressively become darker as the truth is slowly revealed.
Synopsis
The story centers around Gon and his friends, particularly his best friend, Killua, who had used to be a childhood assassin before he took the hunter exam. Both Killua and Gon eventually become licensed Hunters – a title that has its own perks which can help you track beasts, individuals, or treasures easily.
The two of them are trying to get stronger and fulfill Gon's goal to find his father while encountering dangerous enemies and problematic situations.
Read also: The 10 Best Anime Like Hunter x Hunter
---
1. The Promised Neverland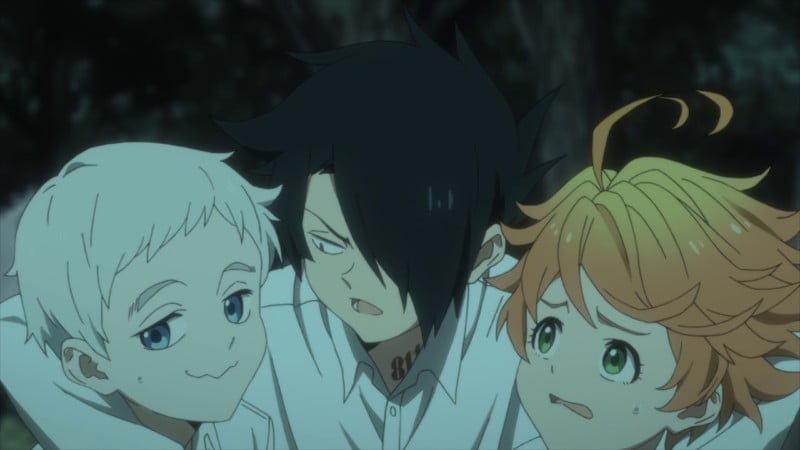 Genres: Sci-Fi, Mystery, Horror, Psychological, Thriller, Shounen
Episodes: 12
Similarities
Made in Abyss and The Promised Neverland both start with a heartwarming atmosphere full of joyful children who are being raised in an orphanage. The initial atmosphere eventually changes into something MUCH darker, what you would not expect even in your worst nightmare.
Synopsis
The story centers around three main characters, Emma, Norman, and Ray, who live with other orphans in a self-contained orphanage. Life seems joyful and full of fun until they find out that the orphanage is a farm where they are being raised only to be fed to demons.
The children become determined to break out of the orphanage at all costs and save all the orphans living there.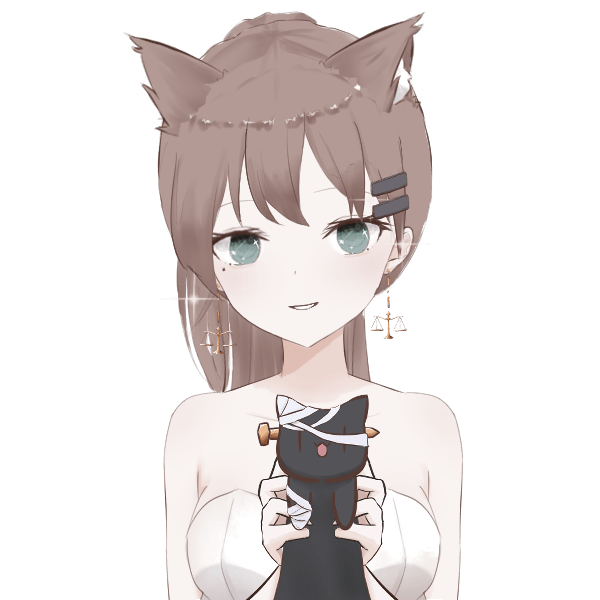 Hi, my name is Mia, and I am the founder of 9 Tailed Kitsune. I am a big fan of esports, games, and anime. When I was around 7 years old, Phantom Thief Jeanne sparked my fascination for anime, and it has never faded!