Since the release of Somali to Mori no Kamisama in 2020, fans of the anime series want another wholesome anime to fulfill their emotional needs. So here's a list of seven anime shows that express a similar wholesome feel and tone as Somali to Mori no Kamisama.
Somali to Mori no Kamisama is a chill anime that combines elements of slice-of-life and adventure with a dash of fantasy.
It takes us to a world ruled by creatures like spirits and goblins, where humans are basically hunted and close to extinction.
The show follows the journey of a quirky pair: a golem and a human girl who become like father and daughter after a chance meeting. They travel together and experience all sorts of exciting and heartwarming moments.
Disclaimer: This post contains affiliate links. If you use these links to buy something, I may earn a small commission, without any extra cost to you. As an Amazon Associate, I earn from qualifying purchases. Thank you!
Max Out Your Somali to Mori no Kamisama Collection
These 7 anime are similar to Somali to Mori no Kamisama.
---
7. Barakamon

Buy/Watch on: Amazon
Genres: Slice of Life, Comedy
Episodes: 12
Similarities
Barakamon resembles Somali to Mori Kamisama mainly in the premise of an adult taking care of a small, sweet child. The male protagonist is trying his best to take good care of them, fulfilling the child's needs and wishes. Both of them are very fluffy, heart-warming, and cute slice-of-life anime.
Synopsis
Seishu Handa is a young talented calligrapher with a huge ego. After creating a lot of ruckus during an exhibition, he gets sent off for a retreat to a small island by his father.
Handa is by no means a country boy – he lived comfortably in the city for his whole life after all! And therefore he has to adapt to new wacky villagers, a new way of living, and also to Kotoishu Naru, a hyperactive cheerful child who keeps following him.
---
6. Mahoutsukai no Yome (The Ancient Magus' Bride)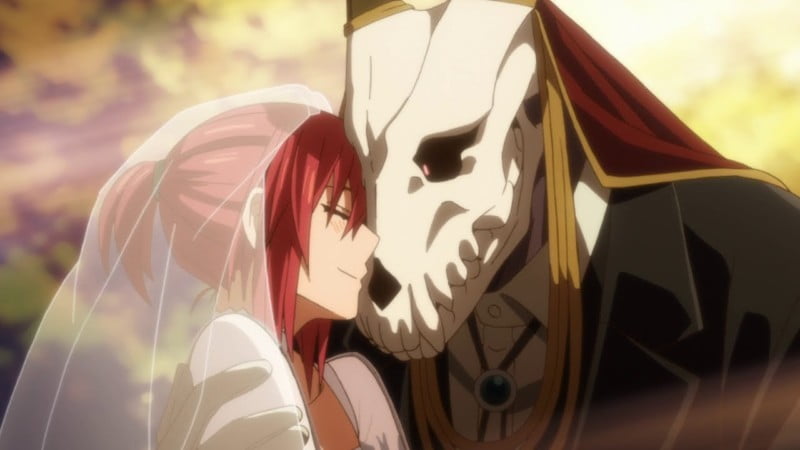 Buy/Watch on: Amazon
Genres: Slice of Life, Magic, Fantasy, Shounen
Episodes: 24
Similarities
They are both about a relationship between a non-human being (displaying human-like behavior) and a normal human girl set in a fantasy world.
Synopsis
Chise Hatori reaches the point of desperation which one has problems understanding – she decides to sell herself at an auction to acquire a new place to call home.
She is sold for five million pounds to Elias Ainsworth, a magus with the appearance of a humanoid with an animal skull for a head who takes her into Britain, her new home to become his apprentice and eventually bride.
Will Chise find her happiness there?
---
5. Udon no Kuni no Kiniro Kemari (Poco's Udon World)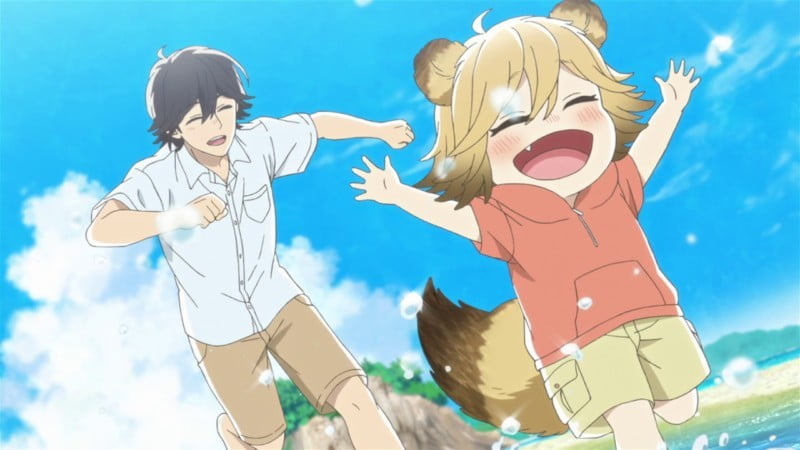 Buy/Watch on: Amazon
Genres: Fantasy, Slice of Life, Seinen
Episodes: 12
Similarities
Udon no Kuni gives similar fluffy vibes that Somali provides. The main protagonists represent a fatherly figure to a young child who unexpectedly entered their lives.
Synopsis
The series revolves around the complicated but normal life of Souta Tawara, a young web designer from Tokyo who decides to return to his hometown in Kagawa following the death of his father and to take a break from the city. Upon his return, he sadly learns that the family restaurant had gone out of business during his absence; while reminiscing about his childhood, Souta walks inside the closed down restaurant and discovers a blonde-haired little boy wearing rags sleeping inside a cooking pot. Then, Souta realizes that this child is a shapeshifting tanuki that has been inhabiting Kagawa for many years. Thinking that the boy has been living a lonely life, he decides to adopt him and name him Poco.
Each episode follows the heartwarming relationship between Souta and Poco, and through the time they spend together, Souta recalls his own past, the place he left behind for the city, and the relationship he had with his father.
(Source: Wikipedia)
---
4. Amaama to Inazuma (Sweetness & Lightning)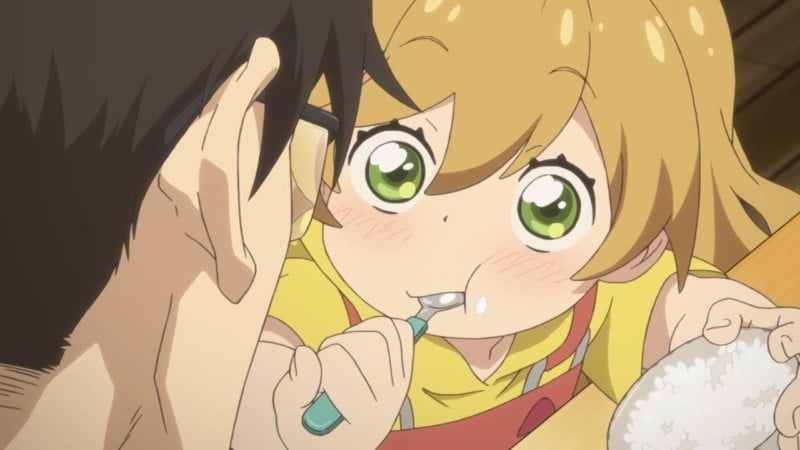 Buy/Watch on: Amazon
Genres: Comedy, Slice of Life, Seinen
Episodes: 12
Similarities
Both shows are exhilarating and focused on parenting, precisely about taking care of a lively, fluffy child.
Synopsis
Amaama to Inazuma centers around Kouhei Inuzuka, a widowed father trying his best to make his cute little daughter, Tsumugi, content. Due to a busy schedule as a teacher, he serves ready-made meals for her, but upon encounter with one of his students, Kotori Iida, takes up cooking seriously.
---
3. Made in Abyss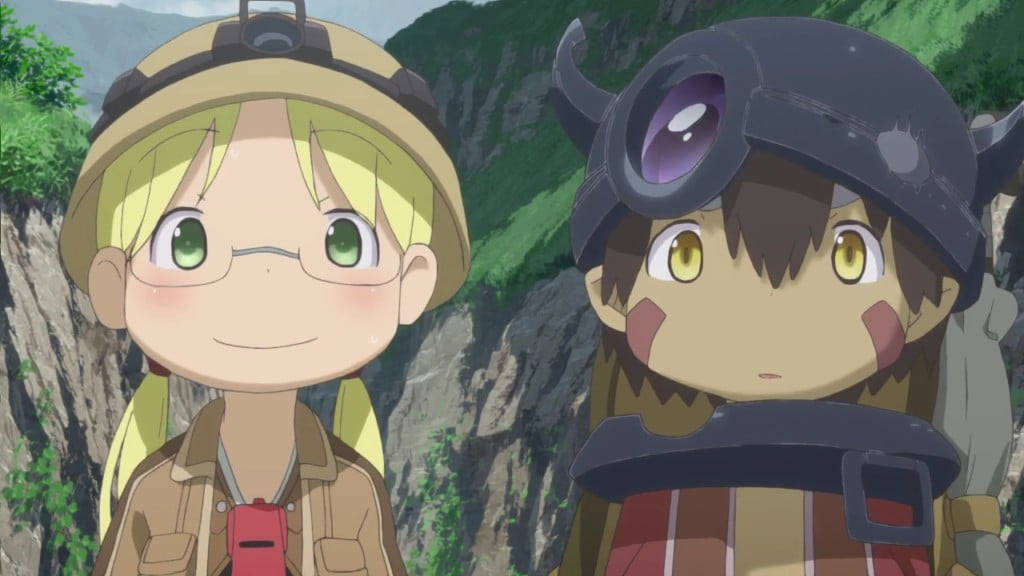 Buy/Watch on: Amazon
Genres: Sci-Fi, Adventure, Mystery, Drama, Fantasy
Episodes: 13
Similarities
If you like the beautiful, mythical world of Somali to Mori no Kamisama, you are going to like the mystic world of Made in Abyss as well. Both anime include various creatures, a touch of mystery, a wandering child, and an adventurous journey.
Synopsis
Made in Abyss follows the story of Riko, an adventurous girl determined to find her mother who had descended to the depth of the Abyss to explore ancient relics/ creatures and never came back to the surface.
One fateful day when Riko works in the upper layer of the Abyss she meets a robot boy, names him Reg, and the two quickly become an inseparable duo. Reg seems to be equipped with a very powerful technology but has no memory of why he ascended from the depth of the Abyss to the top.
Riko makes up her mind quite quickly and decides to descend to the deepest layer of the abyss with the help of Reg whilst risking her own life and experiencing horrific discoveries about the Abyss.
---
2. Usagi Drop (Bunny Drop)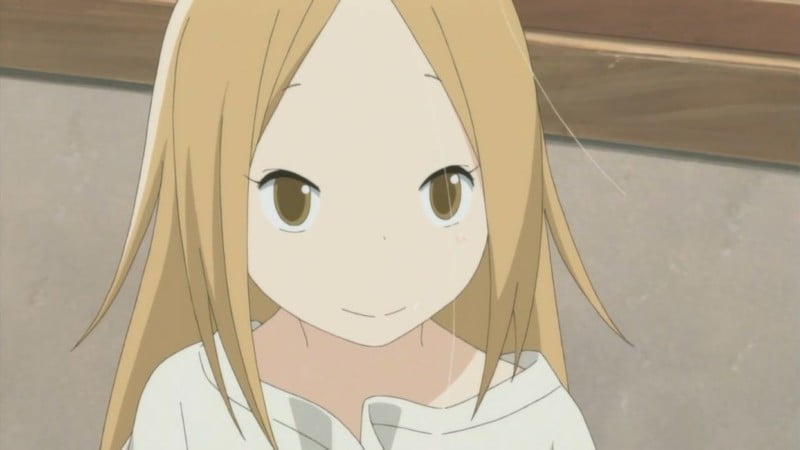 Buy/Watch on: Amazon
Genres: Slice of Life, Josei
Episodes: 11
Similarities
Usagi Drop and Somali follow a similar premise – a man adopts an adorable little girl under unfortunate circumstances. The situations in these anime are heartwarming, funny, and enjoyable to watch.
Synopsis
The story follows Daikichi Kawachi, a 30-year-old bachelor with a respectable job who hasn't figured out the meaning of his life yet. Soon after his grandfather passes away he is shocked by the discovery of the grandfather's illegitimate daughter, Rin.
Rin is treated poorly by the remaining family members and Daikichi, disgusted by their behavior, decides to take care of her even though he has no experience with raising children.
---
1. Uchi no Ko no Tame naraba, Ore wa Moshikashitara Maou mo Taoseru kamo Shirenai. (If It's for My Daughter, I'd Even Defeat a Demon Lord)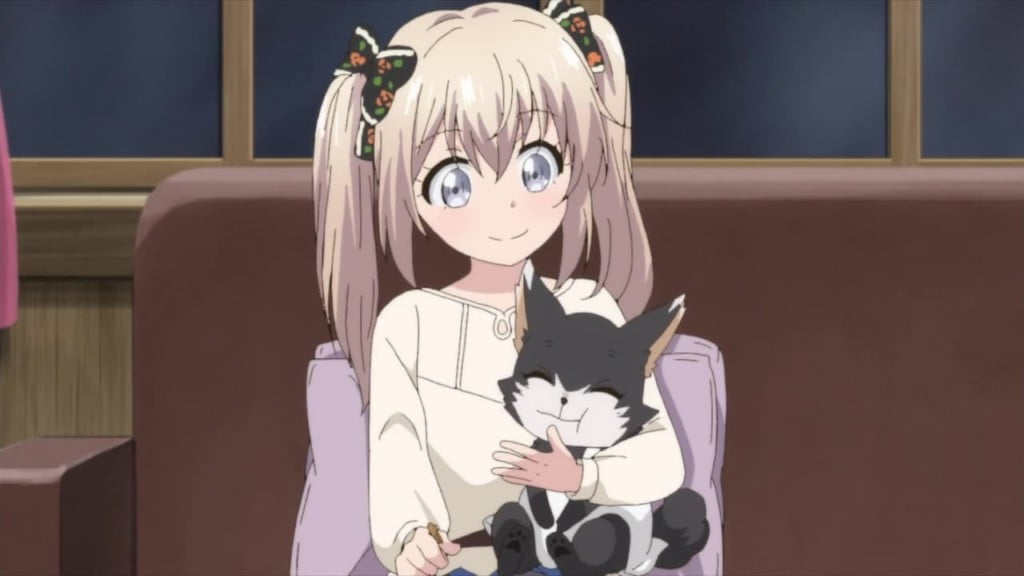 Buy/Watch on: Crunchyroll
Genres: Fantasy, Slice of Life
Episodes: 12
Similarities
Both of these anime share a similar story where the main guy discovers a young girl who belongs to a discriminated group and chooses to raise her as his own child. The relationship between them is not romantic, but more like a father-daughter bond.
There is also a mix of fantasy elements, making the storylines even more interesting.
If you're looking for heartwarming tales that explore the bond between a parent and child, these anime might be right up your alley.
Synopsis
Eighteen-year-old Dale Reki is a skilled, kind, and respected traveler acknowledged as one of the leading adventurers in the city of Kreuz. One day while on the hunt for magical beasts, he comes across a sweet devil girl named Latina. She is alone, dressed in rags, and bears the devils' symbol of a criminal: a broken horn. Concerned for her wellbeing, Dale decides to ensure Latina's safety by bringing her to his home, eventually leading to him adopting her.
Latina is sweet, innocent and compassionate, charming Dale beyond his expectations. He begins to enjoy the life of parenthood— experiencing the trials that come with raising a child and coping with the heartache he feels whenever his busy lifestyle as an adventurer parts him from her.
Although work and life as a new parent become reassuring constants for Dale, the mysteries surrounding the girl remain. Why was Latina alone in the forest, and why does she harbor the symbol of a criminal? At the same time, Latina also begins to learn about the world and herself as she adjusts to her new life with Dale.
(Source: MAL)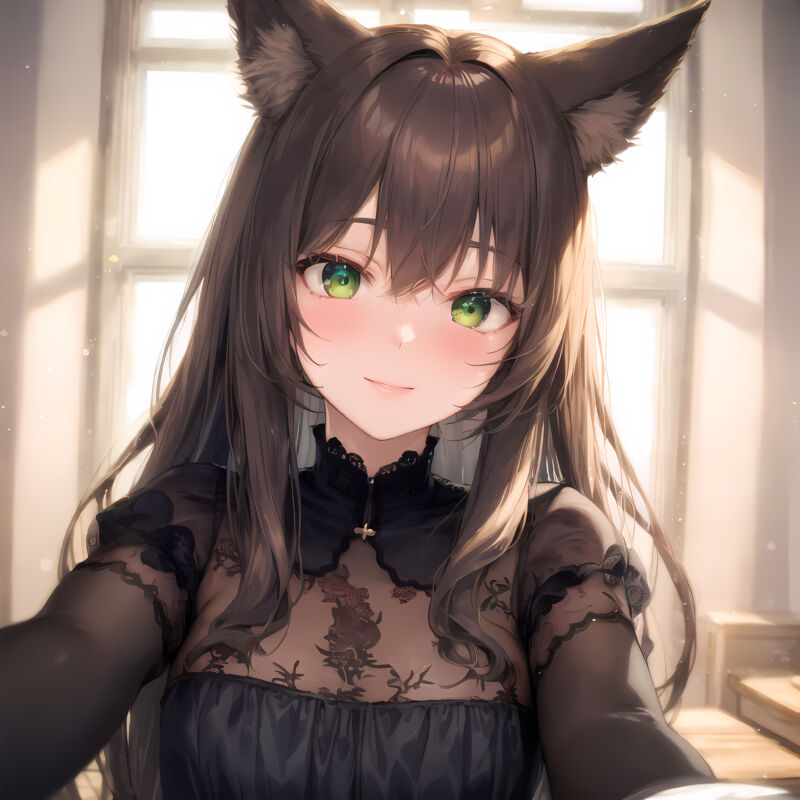 BEFORE YOU GO...
Thanks for reading my article!
If you enjoyed it, please consider supporting me on Patreon. As a Patron, you'll gain access to exclusive perks like stunning AI artworks that are not shared anywhere else, personalized AI-generated art pieces, and the ability to shape the future of this blog by suggesting topics you'd like me to cover.
Your support means everything to me and enables me to keep creating content that I'm passionate about. ✨

Also, you're welcome to join our 9 Tailed Kitsune Anime Discord community. We'd love to have you there! 🙌