Nyanko Days is a Japanese four-panel manga by Tarabagani. It was adapted later into anime series and aired in 2017.
The story revolves around Kanagai Tomoko, an introverted freshman in high school. She owns three adorable cats with various personalities and they are her only friends. That is until she meets Shiratori Azumi, who also loves cats!
Nyanko Days is one of the anime that will make you smile and cheer you up if you have a bad day.
I picked 6 anime like Nyanko Days which are absolutely adorable as well.
---
6. Bananya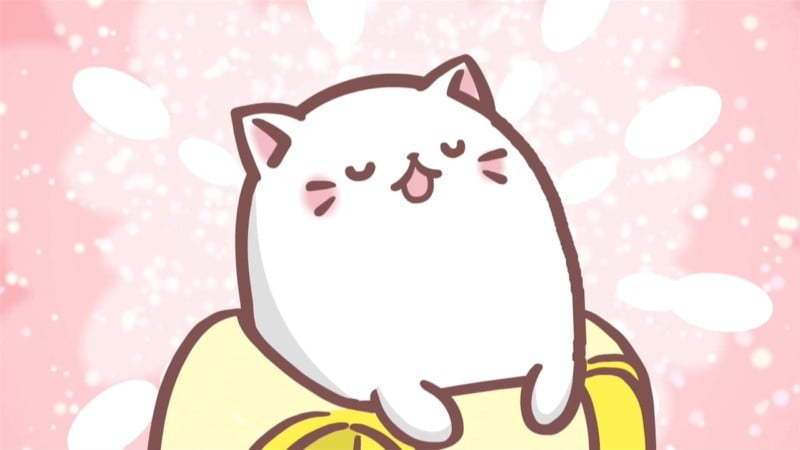 Genres: Slice of Life, Comedy, Kids
Episodes: 13
Similarities
Both shows are short slice-of-life anime about unique cats doing kawaii stuff.
Synopsis
The story centers around Bananya, a cat-banana hybrid hoping to become a banana coated in chocolate.
---
5. Magical Nyan Nyan Taruto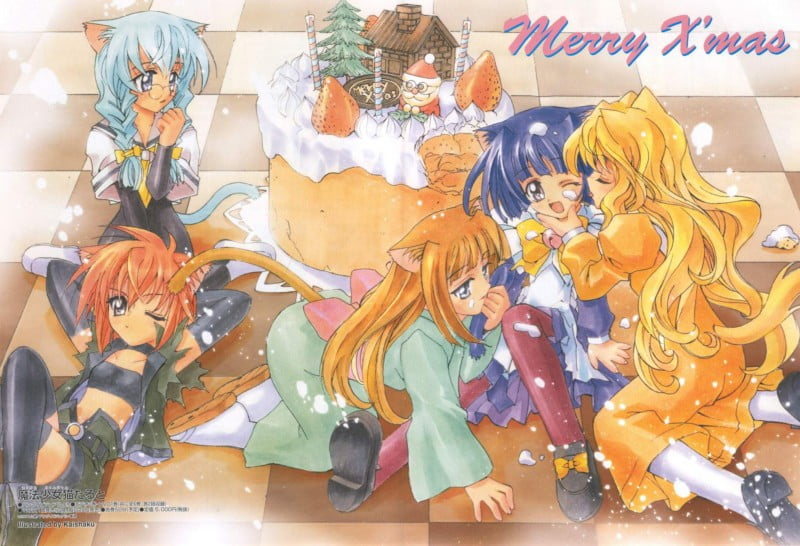 Genres: Comedy, Magic
Episodes: 1
Similarities
In both anime, it's all about cats – or better said it's all about small and cute catgirls.
Synopsis
The story centers around Taruto, a small and troublesome cat who has just recently moved to a new city with her master's family. She spends her day making friends and exploring the surroundings and it soon turns out that Taruto may be a legendary magical princess.
Despite almost none of her friends believing her, she is determined to prove it to them, even though her magic seems to be awfully unstable, generating unexpected results.
---
4. Frame Arms Girl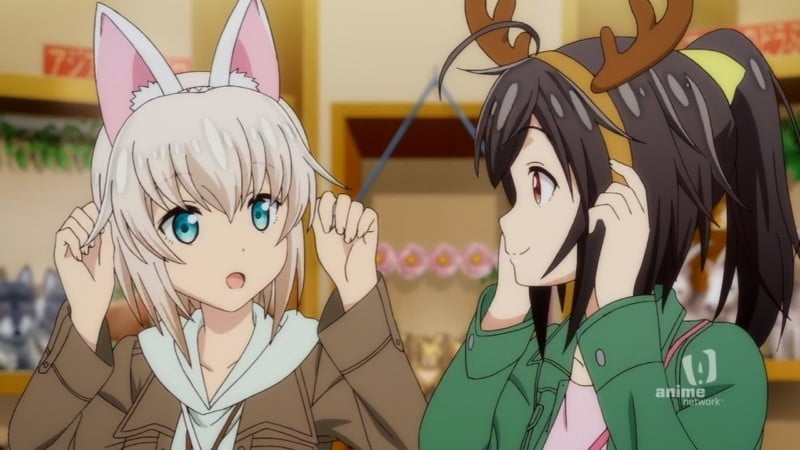 Genres: Action, Sci-Fi, Slice of Life, Mecha
Episodes: 12
Similarities
The female protagonists of these anime are surrounded by small and cute girls (Nyanko days has small catgirls, while Frame Arms Girls has mini anime figures that are alive).
Synopsis
Ao leaves an ordinary life until she opens an unexpected package containing Gourai, a Frame Arms Girl. Gourai is a small robot capable of independent movement, equipped with armor and weapon parts paired with advanced artificial intelligence that gives her a unique personality and ability to learn.
Ao is later tasked to help Gourai gather battle data and emotional knowledge, meeting new Frame Arms Girls who are always ready to fight.
---
3. Yuyushiki: Nyanyashiki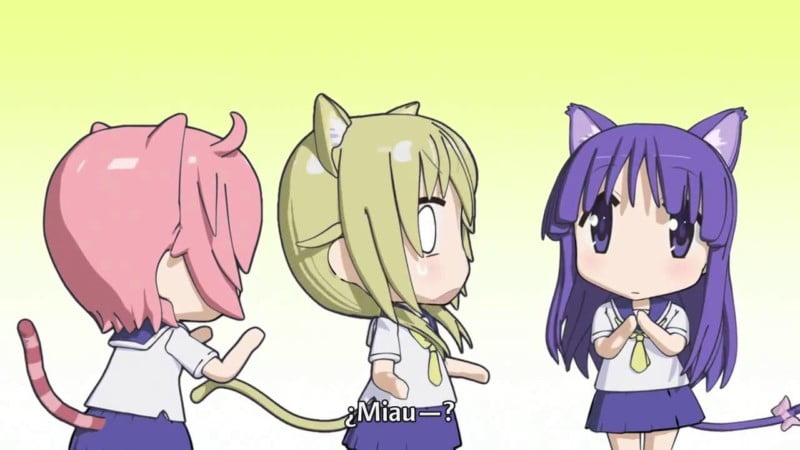 Genres: Comedy
Episodes: 6
Similarities
Both series have three sweet chibi Neko girls doing cute things while saying a lot of nyaa~.
Synopsis
The specials follow Yu girls after they turn into chibi catgirls.
---
2. Wata no Kuni Hoshi (The Star of Cottonland)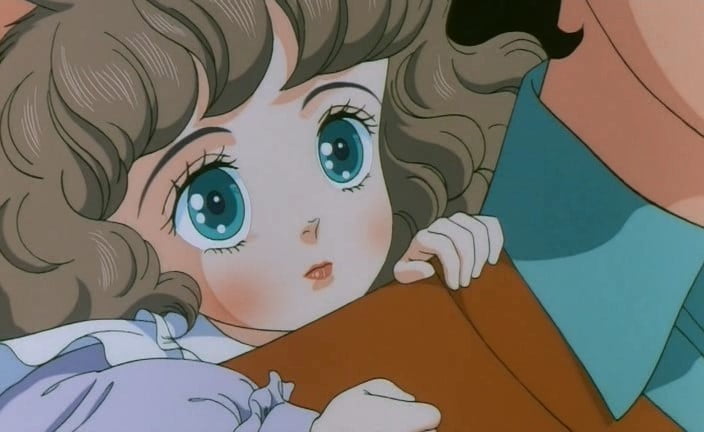 Genres: Drama, Fantasy, Psychological, Romance, Shoujo
Episodes: 1
Similarities
Both series have small and lovely Neko girls.
If you want to see something smol and fluffy with more seriousness, definitely go for Wata no Kuni Hoshi.
Synopsis
After two-month-old kitten Chibi-neko is abandoned by her former owners, she is found by 18-year-old Tokio. Although his mother is allergic to cats and has a great fear of them, she agrees to let him keep the kitten because she fears he is becoming too withdrawn after failing his university entrance exams. Chibi-neko soon falls in love with Tokio.
In her own mind, Chibi-neko is a small human who speaks in human words, although people only ever seem to hear her meow, and she believes that all humans were once kittens like her. A stray cat tells Chibi-neko of a paradise called Cottonland, where dreams can come true.
(Source: Wikipedia)
---
1. Nekopara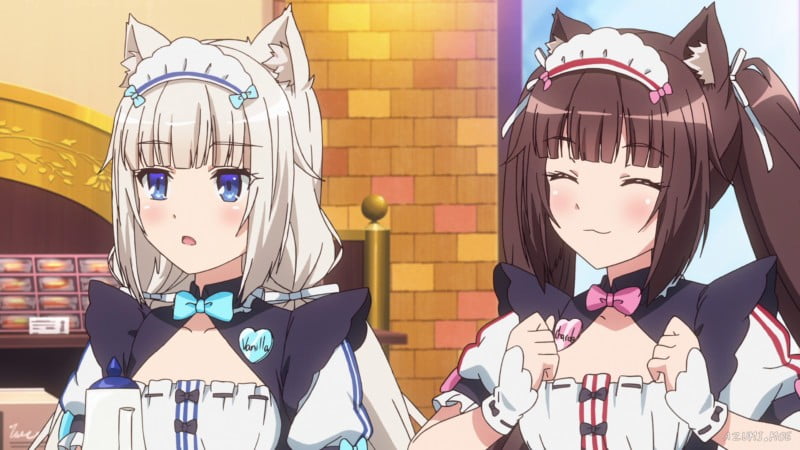 Genres: Comedy, Romance
Episodes: 12
Similarities
Nekopara is just like Nyanko Days in the terms of having very relaxing, laid-back vibes following the adventures of adorable neko girls and their master.
Synopsis
The main protagonist, Kashou Minaduki, is the son of a long line of Japanese confection makers. It comes as no surprise that he eventually moves out to open his own patisserie "La Soleil".
While unpacking his stuff after moving out he finds two catgirls (Neko girls), Chocola and Vanilla, hidden there. These girls were raised by the Minaduki family. Not too long after Kashou decides to run La Soleil together with Chocola and Vanilla and they all have a wonderful time.
One day Chocola decides to run some errands and she meets a cute kitten. The story starts with their spectacular encounter.
Read also: 7 Adorable Anime Like Nekopara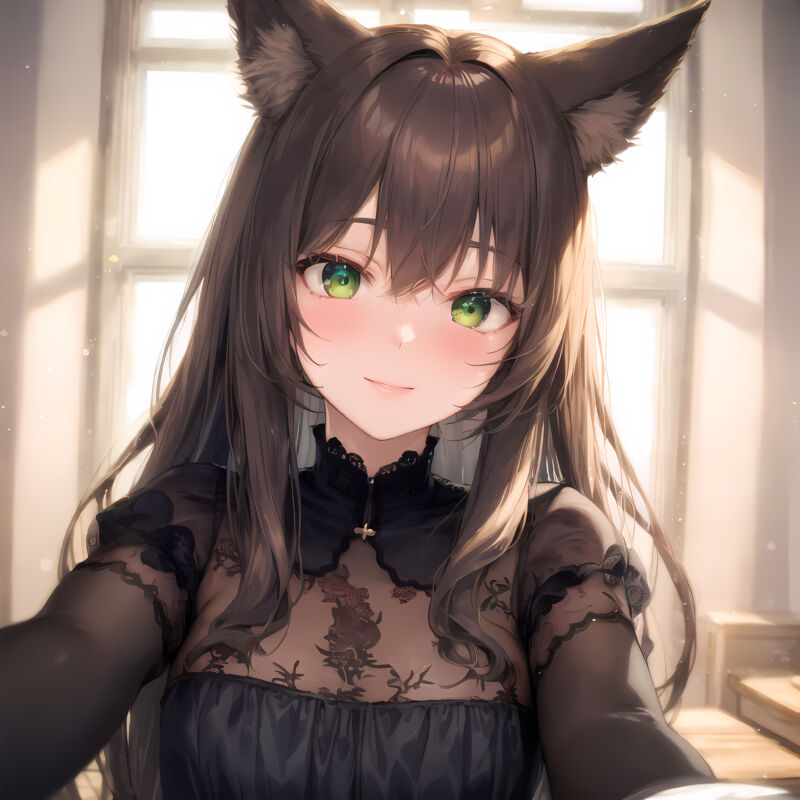 BEFORE YOU GO...
Thanks for reading my article!
If you enjoyed it, please consider supporting me on Patreon. As a Patron, you'll gain access to exclusive perks like stunning AI artworks that are not shared anywhere else, personalized AI-generated art pieces, and the ability to shape the future of this blog by suggesting topics you'd like me to cover.
Your support means everything to me and enables me to keep creating content that I'm passionate about. ✨

Also, you're welcome to join our 9 Tailed Kitsune Anime Discord community. We'd love to have you there! 🙌