The anime I chose for the next "similar anime like" series is Ookami-san to Shichinin no Nakama-tachi (Okami-san and Her Seven Companions).
Ookami-san to Shichinin no Nakama-tachi is a light novel series turned anime.
The show follows the story of Okami Ryouko, a high school student who is tall, speaks in a masculine manner, and is skilled in fighting. Along with her best friend Akai Ringo, they are part of the Otogi Bank club, which helps other students with their problems.
However, their missions often put them in danger, so they bring in a new male member, Morino Ryoushi, who has a fear of being seen by others. The club members are all brave, but with Ryoushi's phobia, they have their work cut out for them!
The following list contains 7 anime like Ookami-san to Shichinin no Nakama-tachi. Enjoy!
---
7. Hidan no Aria (Aria the Scarlet Ammo)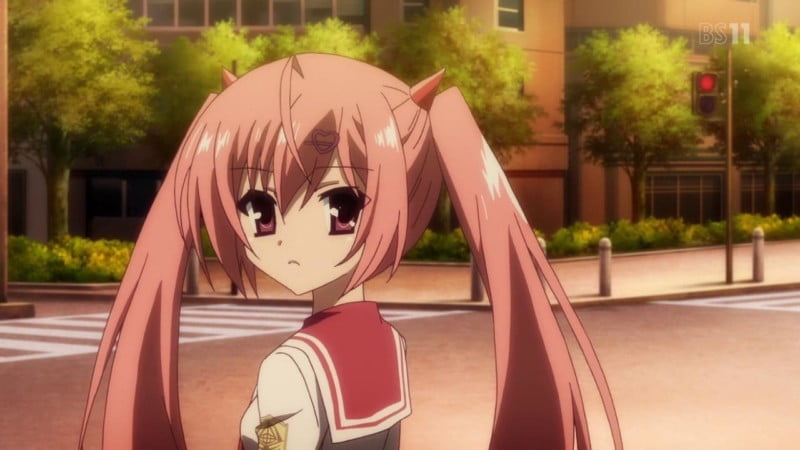 Genres: Action, Comedy, Romance, School
Episodes: 12
Similarities
Both series are, first of all, done by the same studio – J.C. Staff. The cities are troubled with criminals, bullies, or in general, people seeking assistance to solve their problems. The main characters of both anime are very stubborn and tsundere girls capable of fighting opponents who are even double their size. They are getting assisted by a "partner", who also becomes a romantic interest for them later.
Synopsis
The setting of the story features Butei (武偵, "war scout"), short for buso tantei (武装探偵, "armed detective"), a national qualification established to counter worsening crime conditions around the world. The Butei holders are trained in various specialized fields and are permitted to possess various weapons and capture criminals. Kinji Tōyama is a student at Tokyo Butei High, a universal educational facility for the training of Butei. At this school, students with an aptitude for the work undertake special training in order to learn the path of the Butei. Shortly after Kinji decides to quit the Academy due to personal reasons, he is attacked by the Butei Killer, a criminal notorious for eliminating Butei—a case of the hunters becoming the hunted.
The elite Butei Assault prodigy Aria H. Kanzaki comes to his rescue and from that moment on, Kinji's future as a Butei changes drastically.
(Source: Wikipedia)
---
6. Otome Youkai Zakuro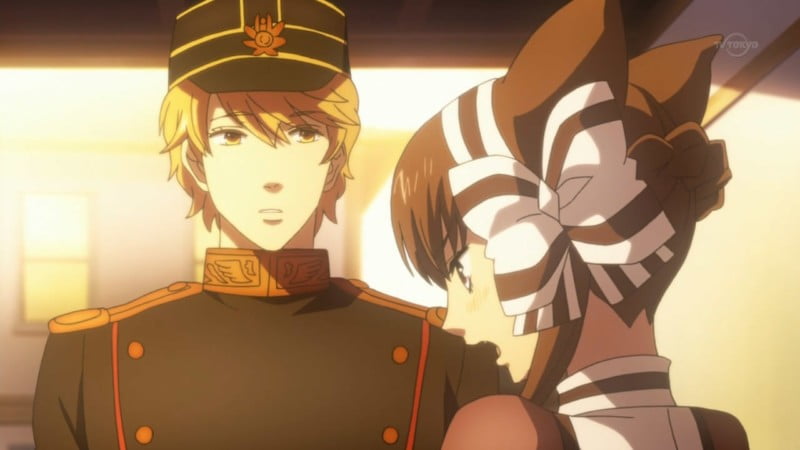 Genres: Demons, Historical, Military, Romance, Seinen, Supernatural
Episodes: 13
Similarities
The main characters of these anime are part of an organization that helps clients who come seeking their assistance. They both have a tsundere main female character and a weak male lead, who is despite his fears rushing to help when the female lead is in danger. In both series, once unreliable male lead grows into a reliable love interest over time, while overcoming his own internal fears.
Synopsis
The story revolves around the magical-romantic adventures of a group of youkai maidens and teen soldiers who need to learn how to cooperate if they want to solve paranormal cases.
---
5. Suzumiya Haruhi no Yuuutsu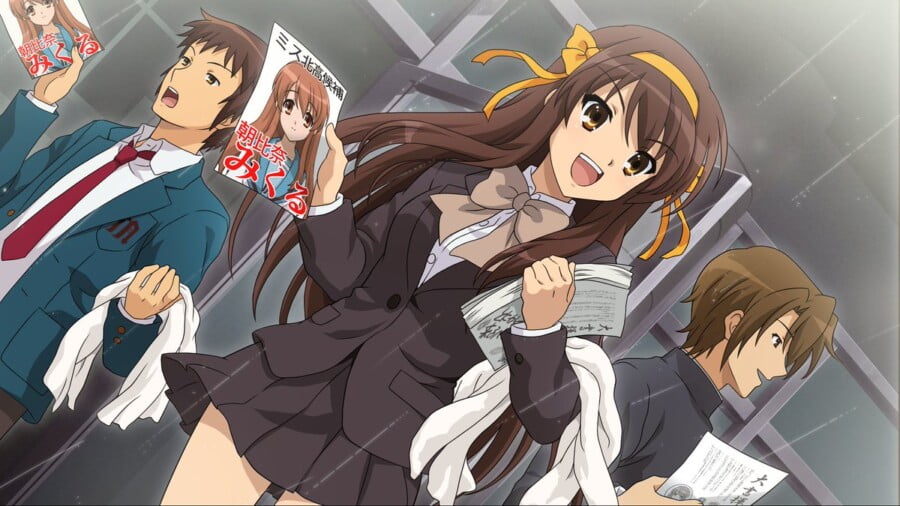 Genres: Comedy, Mystery, Parody, School, Sci-Fi, Slice of Life
Episodes: 14
Similarities
Both series have a high-school setting with a club taking place at school, as well. The female protagonists of the series are tsundere cuties. They are both filled with comedy and parody elements and are fairly light-hearted.
Synopsis
Haruhi Suzumiya has always been interested in everything supernatural – aliens, time travelers, and espers among other things. After getting encouraged by Kyon, her classmate, to form her own club in their school with a focus on the supernatural, she ends up forming a club called SOS Brigade.
Kyon and 3 more members get recruited as members and the crazy adventure begins.
---
4. SKET Dance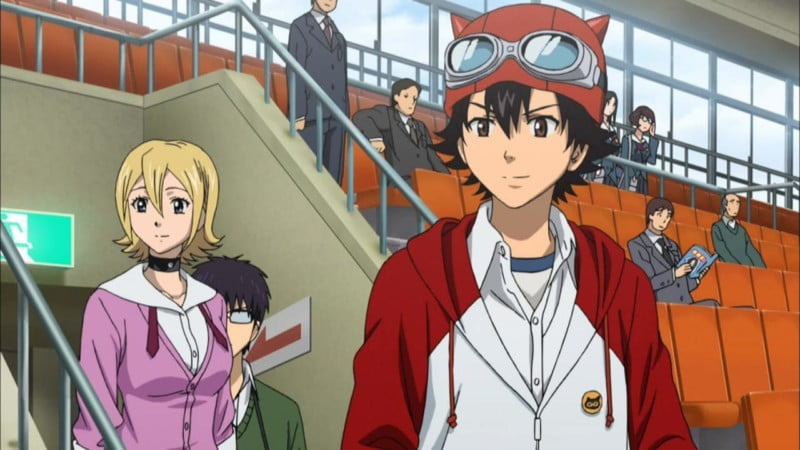 Genres: Comedy, Mystery, Parody, School, Sci-Fi, Slice of Life
Episodes: 14
Similarities
Both shows are about a group of friends who formed a school club to help people. The main female characters are well-known street fighters with quite a reputation. Also, the male protagonists use a slingshot as their main weapon.
Synopsis
At Kaimei High School there is a special club dedicated to helping others known as the SKET Brigade. The brains of the group is Kazuyoshi "Switch" Usui, a tech-savvy otaku who speaks through speech synthesis software, while the brawn is provided by Hime "Himeko" Onizuka, the hockey stick-wielding girl once known as "Onihime." And last but not least, their leader is Yuusuke "Bossun" Fujisaki, whose latent ability is evoked by his goggles, allowing him to summon the awesome power of extraordinary concentration.
However, most of the school only know them as the club that handles odd jobs. Many of their days are spent in the clubroom slacking off, but when there is something to be done, they give their all to help others—usually in sincere, but unintentionally hilarious, ways. The SKET Brigade do all they can to provide support, kindness, encouragement, and troubleshooting to any students crazy enough to ask for their services.
(Source: MAL)
---
3. MM!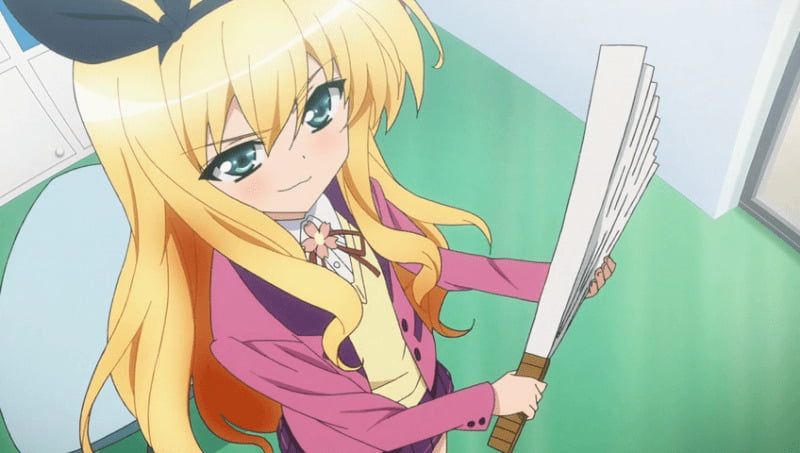 Genres: Harem, Comedy, Ecchi, School
Episodes: 12
Similarities
Both anime are about overcoming their odd fears, as well as taking place mostly in a club setting (they share a high-school setting). The male main characters of MM! and Ookami-san to Shichinin no Nakama-tachi are forcefully recruited into the club which claims to fix the problems of people. The female lead is a classic tsundere.
Synopsis
The story centers around Taro Sado, a high school student who is hiding a huge secret – he is a masochist! To get help with his problem he ends up joining the Second Voluntary Club, which promises to "fix" him.
However, it turns out that all members of the club are troubled individuals with serious issues.
---
2. Toaru Kagaku no Railgun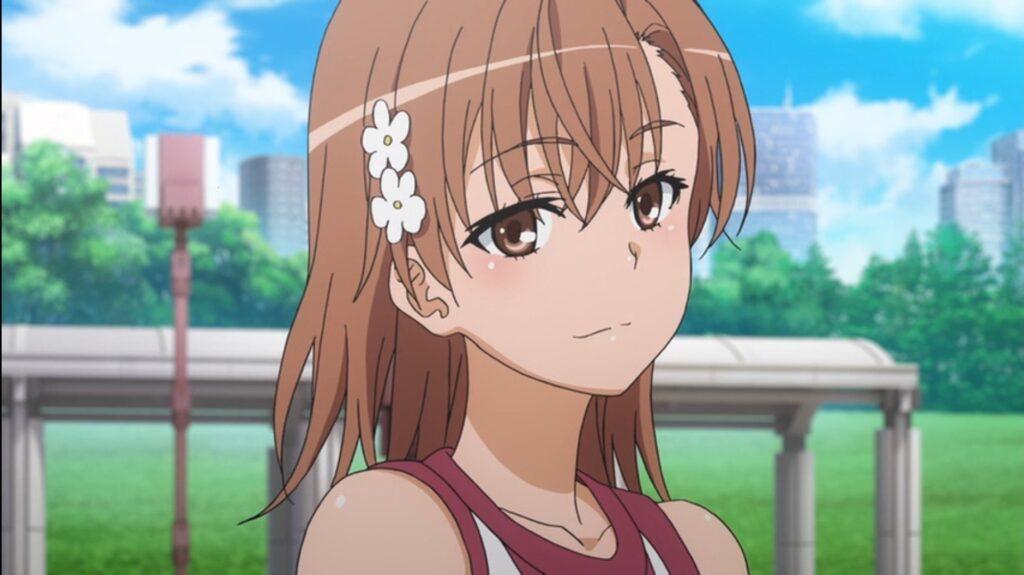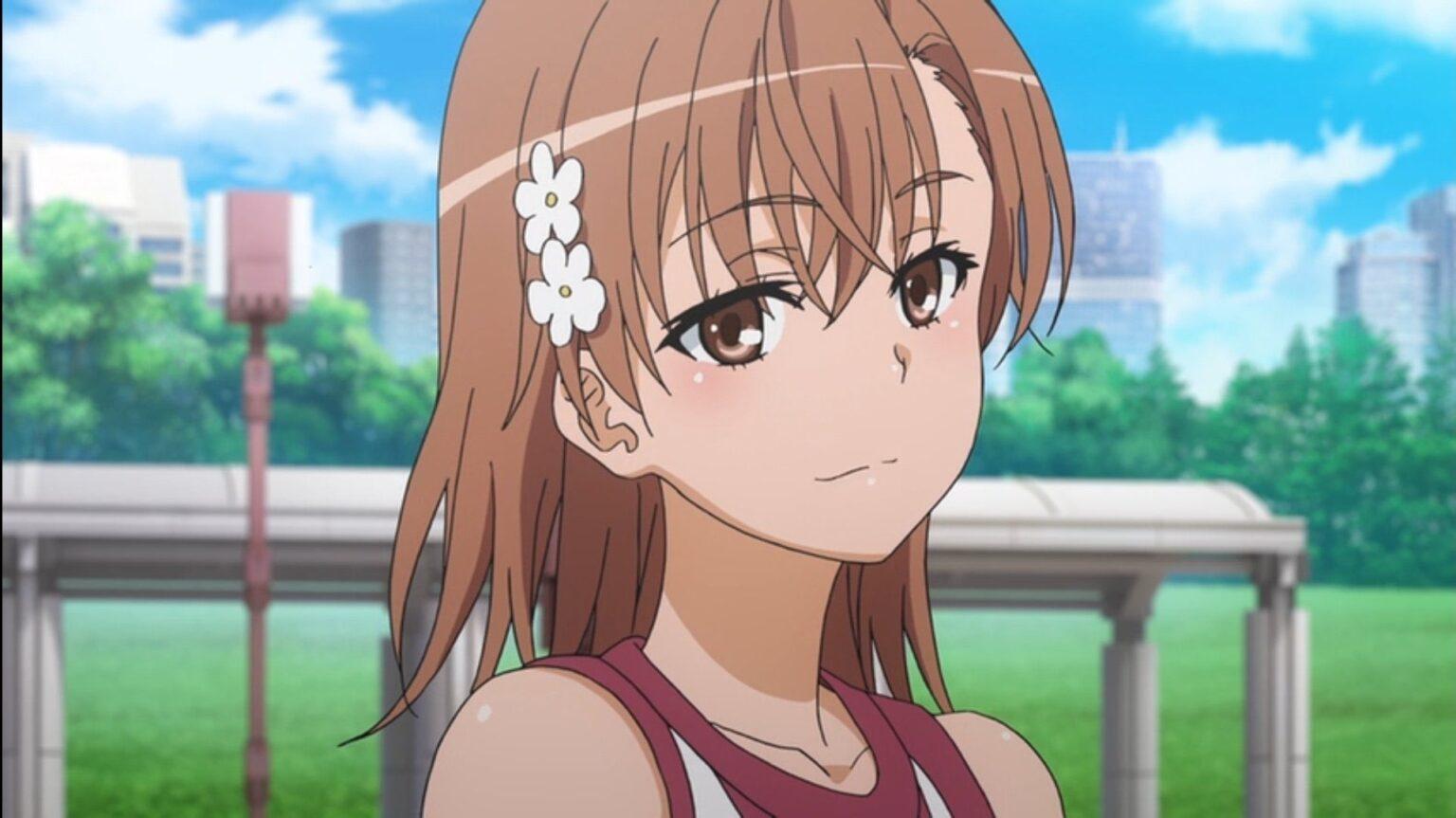 Genres: Action, Sci-fi, Superpower
Episodes: 24
Similarities
They were both made by J.C. Staff, so the similarity in art and animation is quite obvious. Misaka Mikoto (the girl in the picture) is very similar to Ryoko. Apart from that, she is also tsundere and quite a character! The heroines are strong and fight for what they believe in.
Synopsis
Toaru Kagaku no Railgun is a spinoff series that focuses on the third strongest Level 5 esper, Misaka Mikoto, also called Tokiwadai's Ace due to being at the top of Academy City.
Misaka gets into real trouble after investigating rumors about the existence of Level 5 clones purposedly used for horrid experiments.
---
1. Toradora!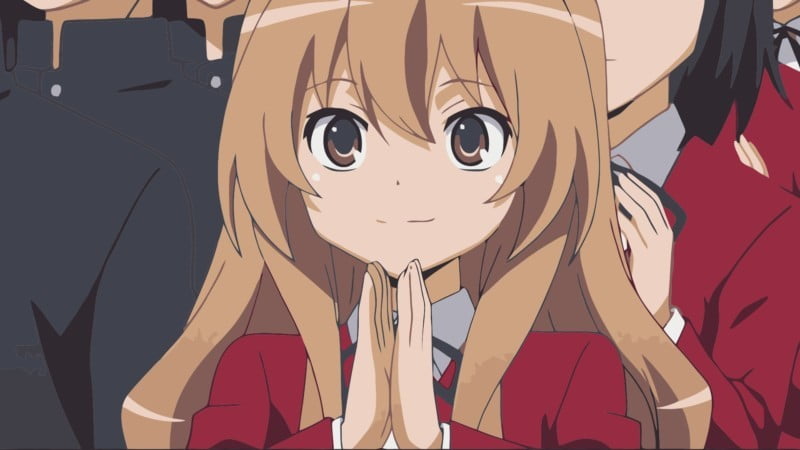 Genres: Slice of Life, Comedy, Romance, School
Episodes: 25
Similarities
Another creation of J.C. Staff, Toradora, is a very similar anime to Ookami-san to Shichinin no Nakama-tachi, which is apparent at first glance.
Taiga, the female protagonist of Toradora looks strikingly similar to Ryoko. She looks like her younger sister! And if that wasn't enough, she is also a spunky girl with a flat chest (flat is justice, huh?) and an absolute tsundere! Moreover, they are both compared to beasts—Taiga means tiger, and Ookami means wolf. You probably get it by now.. they are just too much alike!
Both series are also focused on romance struggles with comedic situations and are set in high school.
Synopsis
Ryuuji Takasu is a gentle high school student with a love for housework; but in contrast to his kind nature, he has an intimidating face that often gets him labeled as a delinquent. On the other hand is Taiga Aisaka, a small, doll-like student, who is anything but a cute and fragile girl. Equipped with a wooden katana and feisty personality, Taiga is known throughout the school as the "Palmtop Tiger."
One day, an embarrassing mistake causes the two students to cross paths. Ryuuji discovers that Taiga actually has a sweet side: she has a crush on the popular vice president, Yuusaku Kitamura, who happens to be his best friend. But things only get crazier when Ryuuji reveals that he has a crush on Minori Kushieda—Taiga's best friend!
(Source: MAL)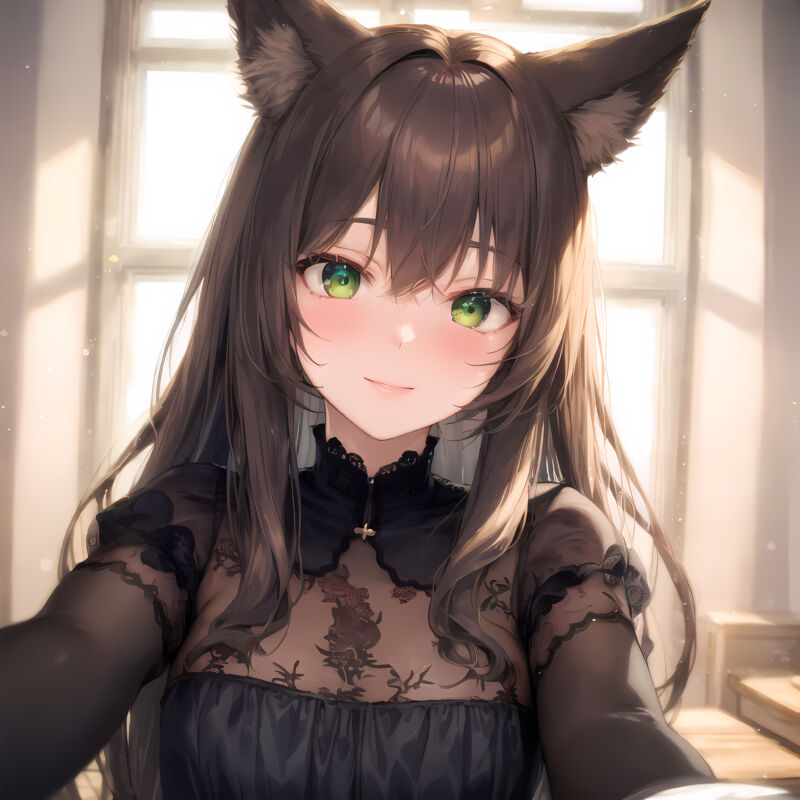 BEFORE YOU GO...
Thanks for reading my article!
If you enjoyed it, please consider supporting me on Patreon. As a Patron, you'll gain access to exclusive perks like stunning AI artworks that are not shared anywhere else, personalized AI-generated art pieces, and the ability to shape the future of this blog by suggesting topics you'd like me to cover.
Your support means everything to me and enables me to keep creating content that I'm passionate about. ✨

Also, you're welcome to join our 9 Tailed Kitsune Anime Discord community. We'd love to have you there! 🙌