Cheat Kusushi no Slow Life: Isekai ni Tsukurou Drugstore (Cheat Pharmacist's Slow Life: Making a Drugstore in Another World) is a Japanese light novel series written by Kennoji and illustrated by Matsuuni.
An anime TV series adaptation by EMT Squared premiered in July 2021.
A corporate worker gets transported into a fantasy world and opens a drugstore because he becomes incredibly skilled at making potions.
This anime was also mentioned in 15 Must-See Summer 2021 Anime, so be sure to check out the other ones worth watching too!
Here are 7 Wholesome Anime Like Drugstore in Another World!
---
7. KonoSuba: God's Blessing on This Wonderful World!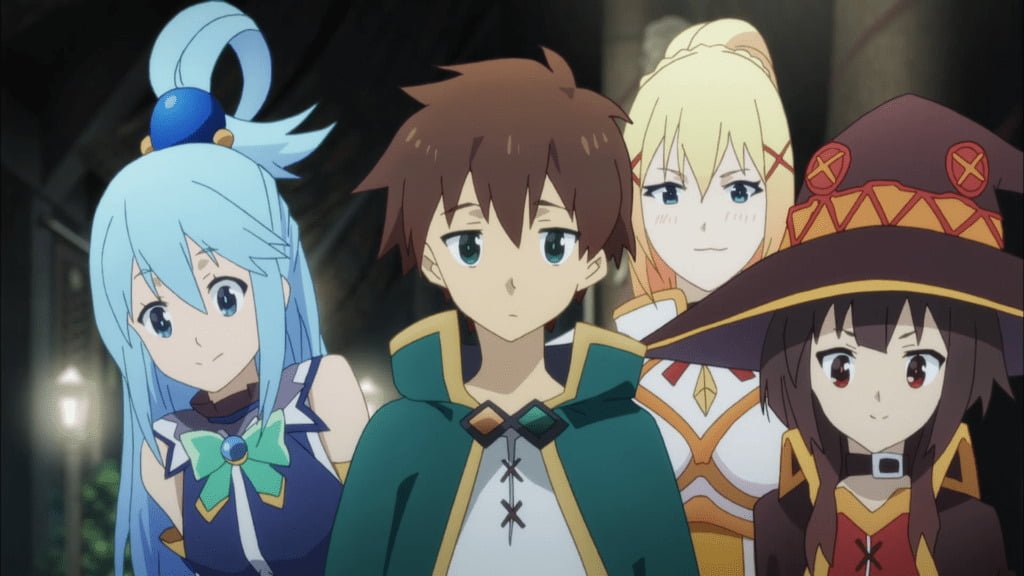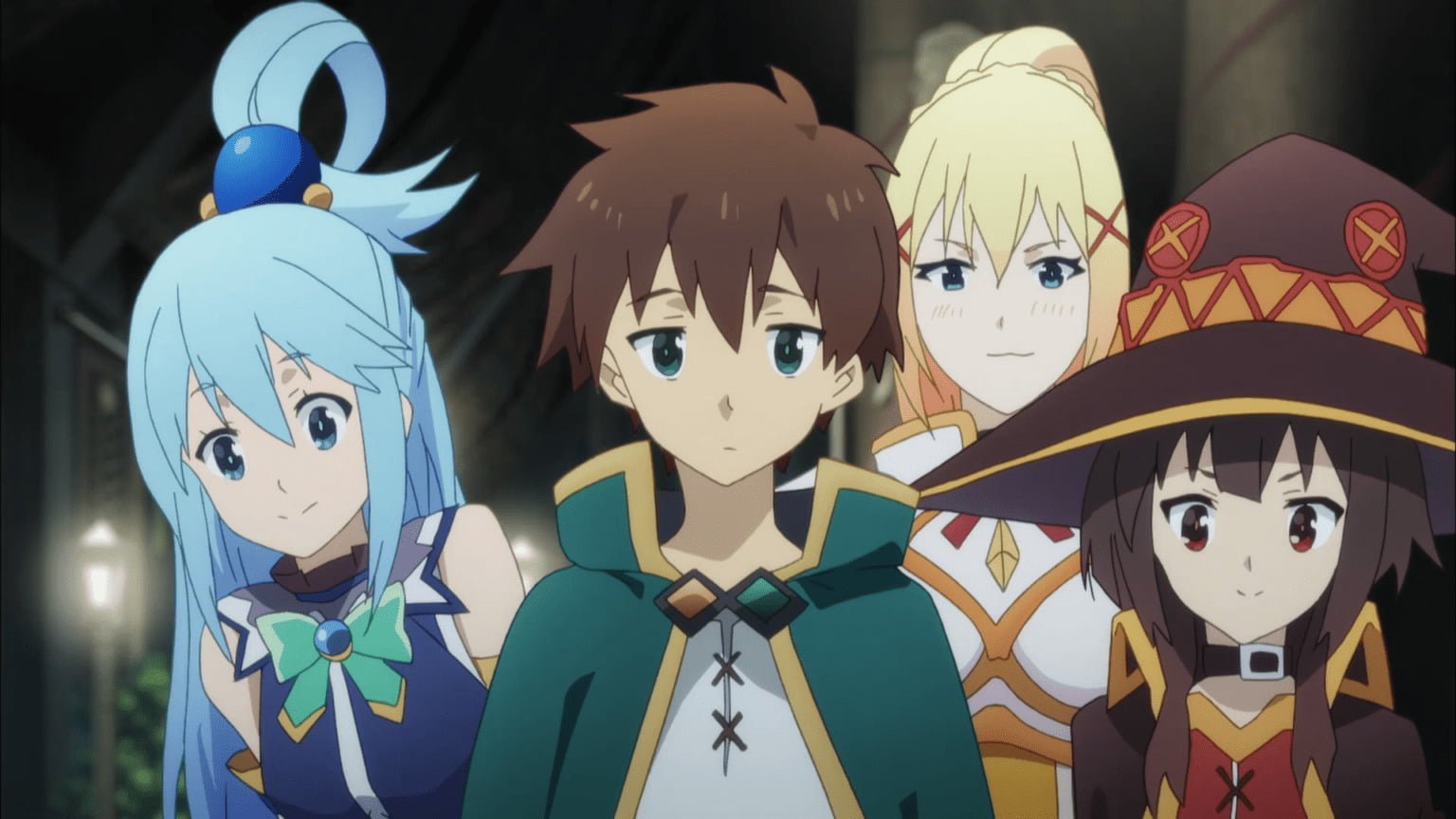 Konosuba is the absolute king of parodic isekai. With its focus on pure entertainment and light-heartedness, it's very similar to Cheat Pharmacist's Slow Life: Making a Drugstore in Another World.
Both of them are comedy isekai with cute girls accompanying the male protagonist.
---
6. Banished from the Hero's Party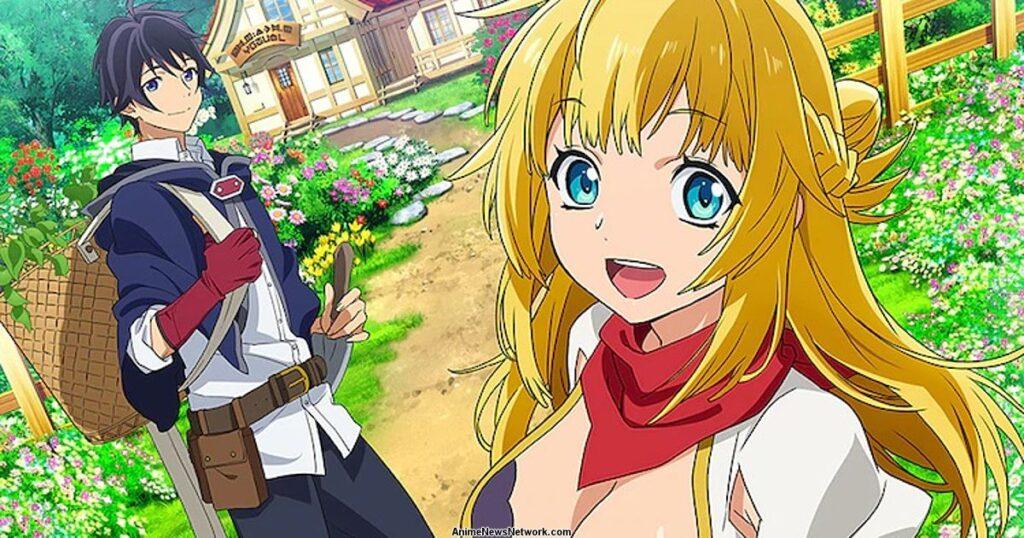 I know that this anime will air in Fall 2021 but hear me out.
The main protagonist of the story gets kicked out of the heroic party which battles against a demon lord and moves to the countryside to live a peaceful life with a cute girl. He also sets his mind on opening a pharmacy, which is the second isekai this year with a pharmacy/drugstore theme!
---
5. Mushoku Tensei: Jobless Reincarnation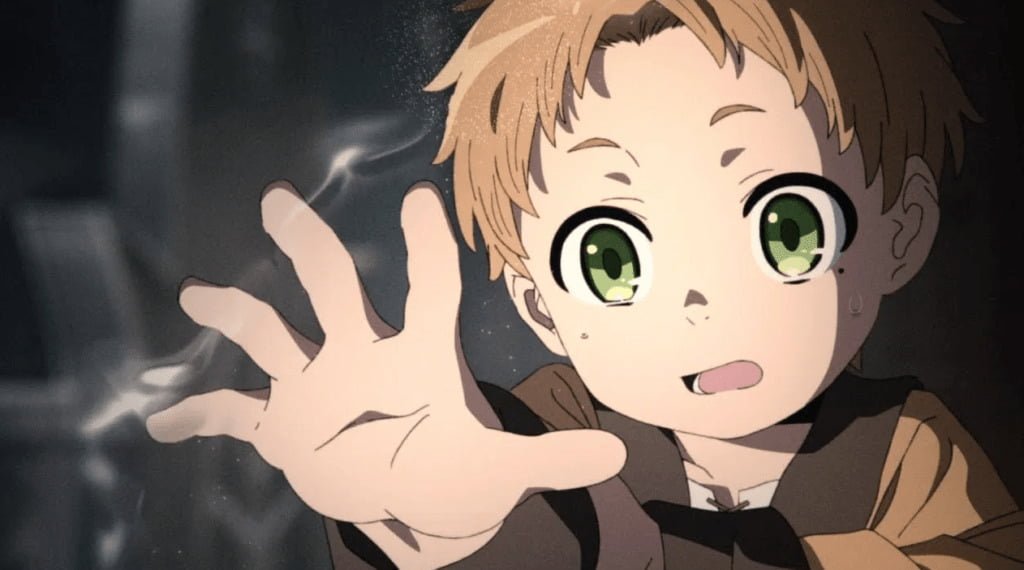 In Mushoku Tensei, a hopeless 34-year-old NEET gets killed during a traffic accident and reincarnates into a fantasy world while keeping his memories, determined to lead a fulfilling life and not repeat the same mistakes again.
While the story itself does not seem too similar, they are both about a hopeless guy being taken from our world into a fantasy medieval world.
---
4. Restaurant to Another World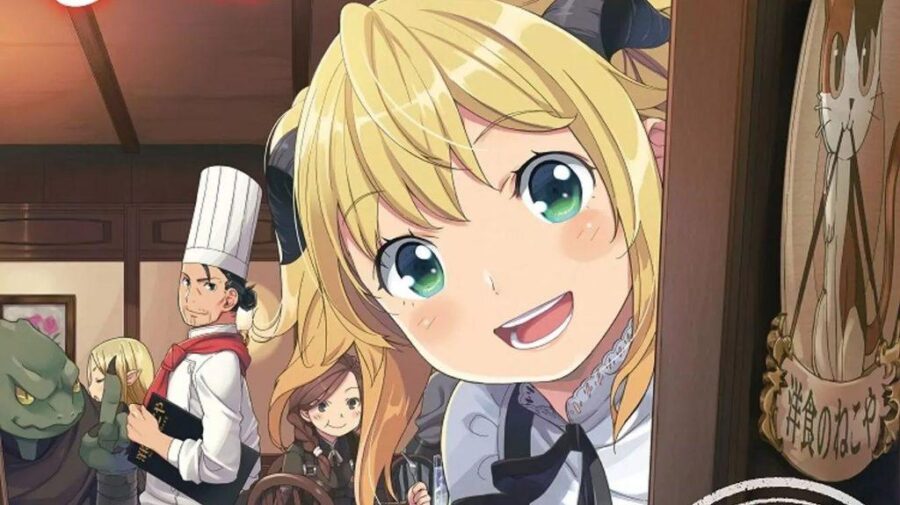 Restaurant to Another World has a very different feel to it than most isekai I have seen. Isekai is such a used trope that you usually just see a guy transported to another fantasy world in an MMORPG setting, battling various monsters, forming guilds, leveling up… you know, the usual business.
The title of this anime is literally what this anime is about. A heart-warming isekai about a special restaurant that brings otherworldly customers on Saturdays each week is all it is. And that exactly is why I find it similar to Cheat Pharmacist's Slow Life: Making a Drugstore in Another World—both are enjoyable light-hearted shows about catering to various customers.
---
3. Didn't I Say to Make My Abilities Average in the Next Life?!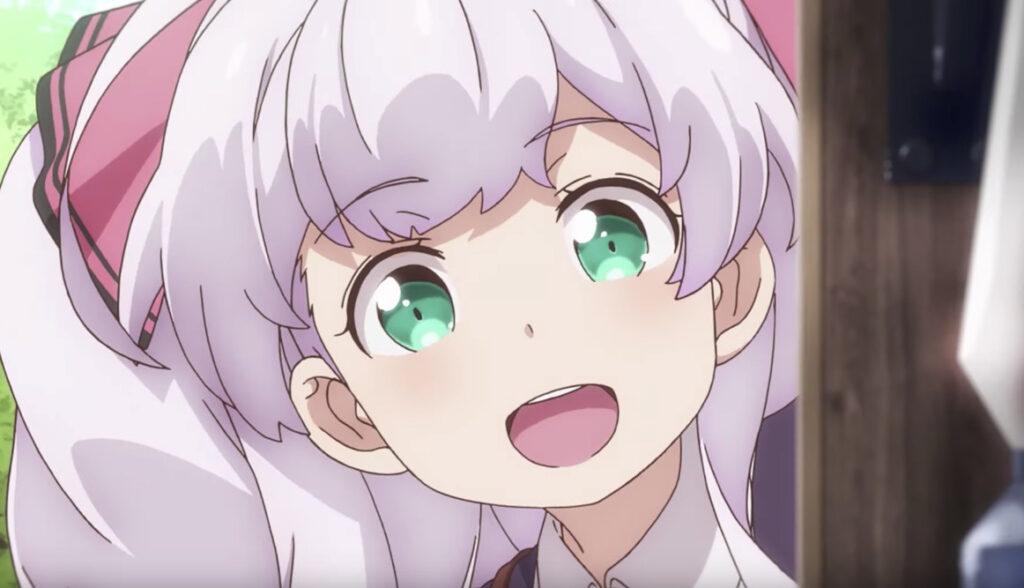 Didn't I Say to Make My Abilities Average in the Next Life?! is about a cute & overpowered girl in fantasy RPG-like settings who goes on adventures with her friends.
It's your typical isekai with an OP protagonist with a much more relaxed atmosphere to it. If you enjoyed relaxing vibes in Cheat Pharmacist's Slow Life: Making a Drugstore in Another World, give it a try!
---
2. I've Been Killing Slimes for 300 Years and Maxed Out My Level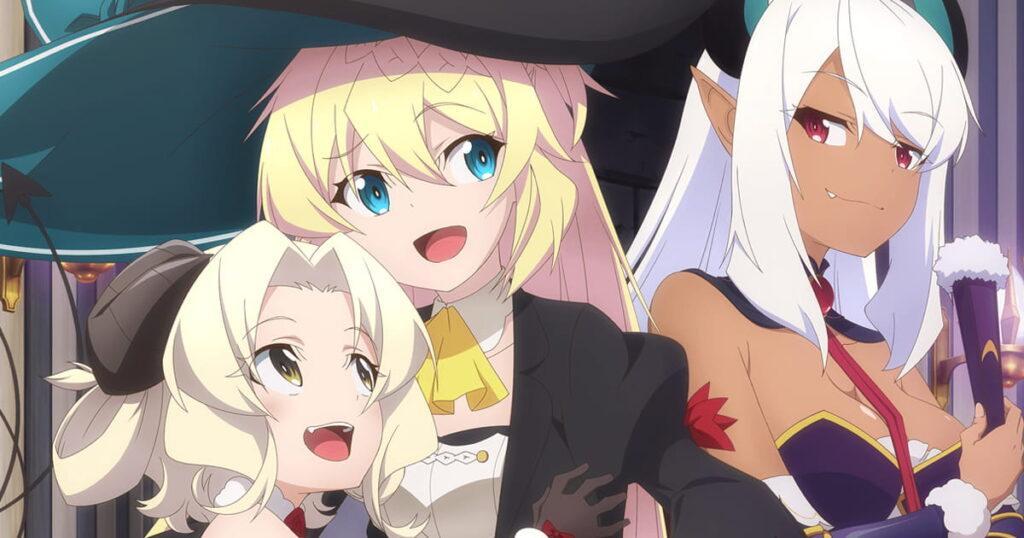 In this case, a corporate slave passes away from exhaustion and reincarnates to a fantasy world as an immortal being. She lives there peacefully, killing slimes for at least three centuries.
However, this stereotype is abruptly interrupted when she realizes that she has reached level 99—the maximum possible level—from slimes alone. The rumors about it spread quickly and many people start to seek her for all kinds of reasons.
They're both isekai that are really wholesome. Having a slow-life depiction in anime with a comedy is really comforting to see!
---
1. Kemono Michi: Rise Up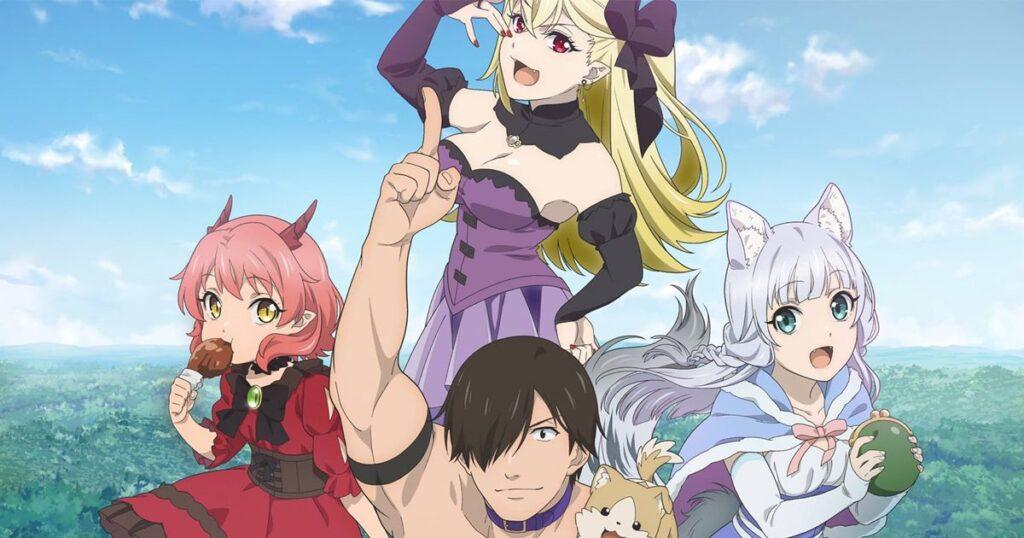 A quirky guy gets summoned to a fantasy world where he either opens a shop or aims to open one. Accompanied by beautiful demi-human girls. Yep, that's the premise of both of these anime.
In the case of Kemono Michi: Rise Up, a professional wrestler follows his dream of opening a pet shop!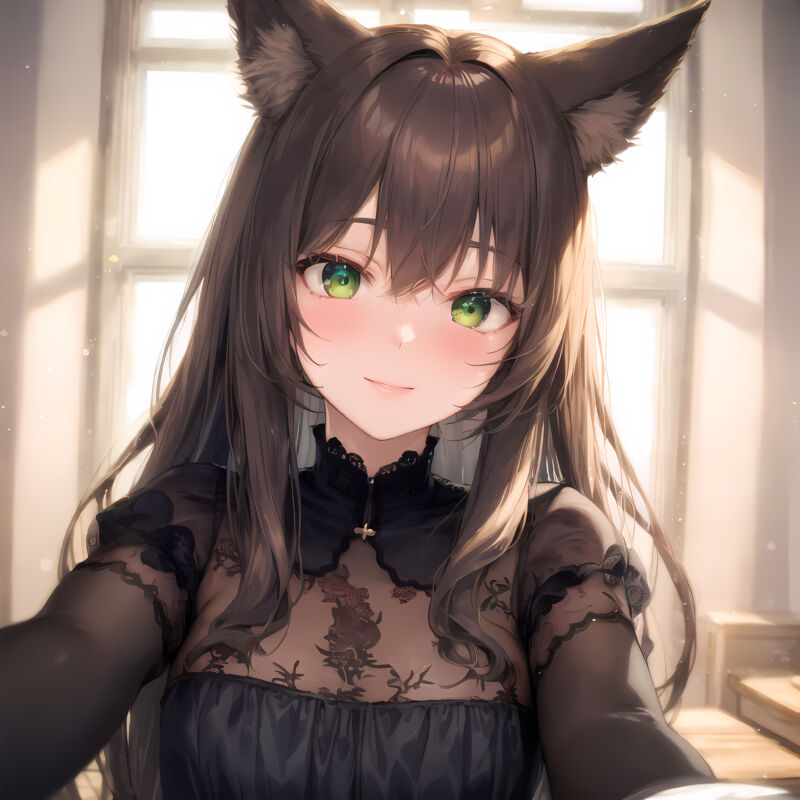 BEFORE YOU GO...
Thanks for reading my article!
If you enjoyed it, please consider supporting me on Patreon. As a Patron, you'll gain access to exclusive perks like stunning AI artworks that are not shared anywhere else, personalized AI-generated art pieces, and the ability to shape the future of this blog by suggesting topics you'd like me to cover.
Your support means everything to me and enables me to keep creating content that I'm passionate about. ✨

Also, you're welcome to join our 9 Tailed Kitsune Anime Discord community. We'd love to have you there! 🙌