Kaitou Saint Tail is a 24-part manga by Megumi Tachikawa that was adapted into an anime in 1995. People went crazy for the series because it had it all: magic, mystery, and even a touch of romance, making it a well-rounded hit. With this in mind, I put together a list of anime series like Kaitou Saint Tail that will definitely satisfy your craving for more magical adventures.
Meimi Heneoka is a young girl who can transform into the mysterious thief Saint Tail. Saint Tail steals back random belongings that were stolen or taken dishonestly from innocent people using simple magic tricks.
She also has the help of her best friend and sister-in-training, Seira Mimori, who can hear the troubles of the ones who were wronged and have come to pray to God in the church she visits after school.
These 6 anime are extremely similar to Kaitou Saint Tail.
---
6. Magic Kaito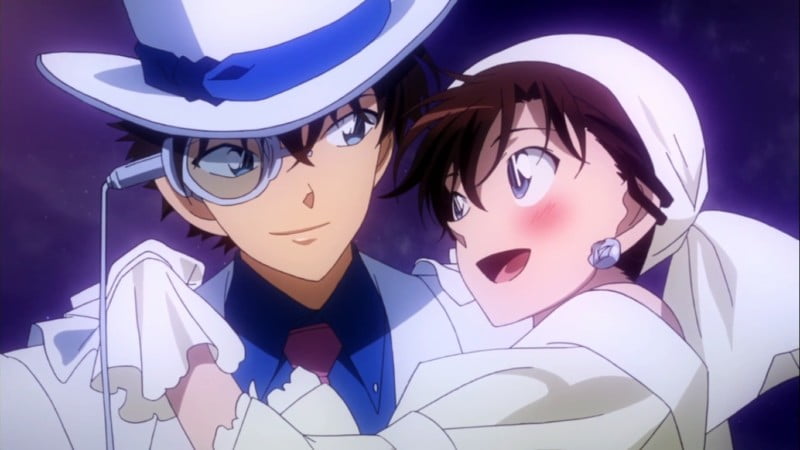 Genres: Adventure, Comedy, Romance, Shounen
Episodes: 12
Similarities
Magic Kaito and Kaitou Saint Tail are focused on stealing valuables, disguising their real identity, and, of course, romance.
Plot Summary
Magic is not real—everyone knows that. When performed by a true expert, however, magic possesses the ability to amaze and wonder its audience. Kaito Kuroba, son of world-famous stage magician Touichi Kuroba, is no stranger to this fact. Well-versed in the arts of deception and misdirection, Kaito frequently disrupts the lives of those around him with flashy tricks and pranks. But when Kaito accidentally stumbles upon a hidden passage in his home, he discovers a secret that may well have been the cause of his father's death eight years ago—the dove-white outfit of Kid the Phantom Thief.
Wanting to find out more about his father, Kaito dons the outfit and searches for the Pandora Gem that is said to grant immortality. However, he is not the only one after the gem—the organization responsible for his father's death is also hot on his tail!
(Source: MAL)
---
5. Princess Tutu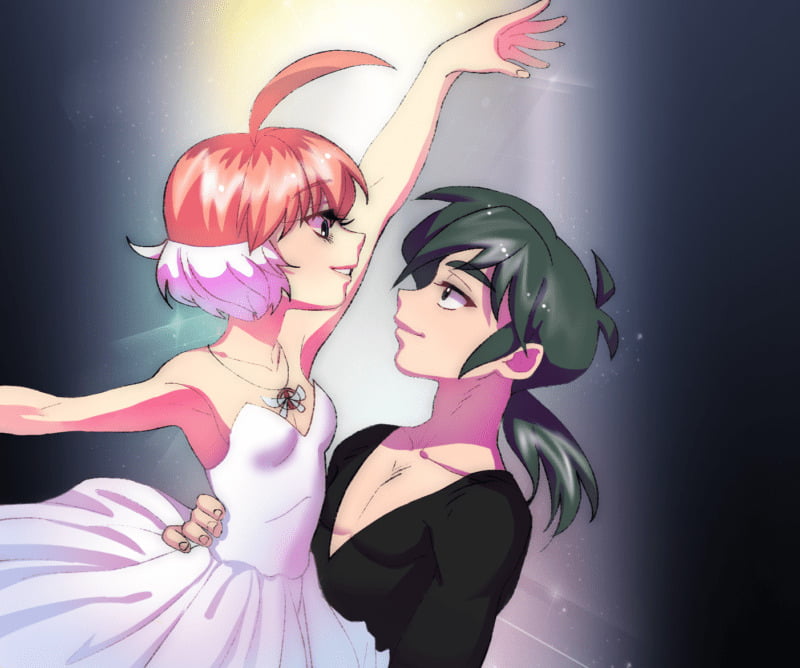 Genres: Comedy, Drama, Fantasy, Magic, Mystery, Romance
Episodes: 38
Similarities
Similarly to Saint Tail, Ahiru is helping people thanks to magic. Both anime are lighthearted and warming stories with a spark of romance.
Plot Summary
In a fairy tale come to life, the clumsy, sweet, and gentle Ahiru (Japanese for "duck") seems like an unlikely protagonist. In reality, Ahiru is just as magical as the talking cats and crocodiles that inhabit her town—for Ahiru really is a duck! Transformed by the mysterious Drosselmeyer into a human girl, Ahiru soon learns the reason for her existence. Using her magical egg-shaped pendant, Ahiru can transform into Princess Tutu—a beautiful and talented ballet dancer whose dances relieve people of the turmoil in their hearts.
With her newfound ability, Ahiru accepts the challenge of collecting the lost shards of her prince's heart, for long ago he had shattered it in order to seal an evil raven away for all eternity.
(Source: MAL)
---
4. Cat's Eye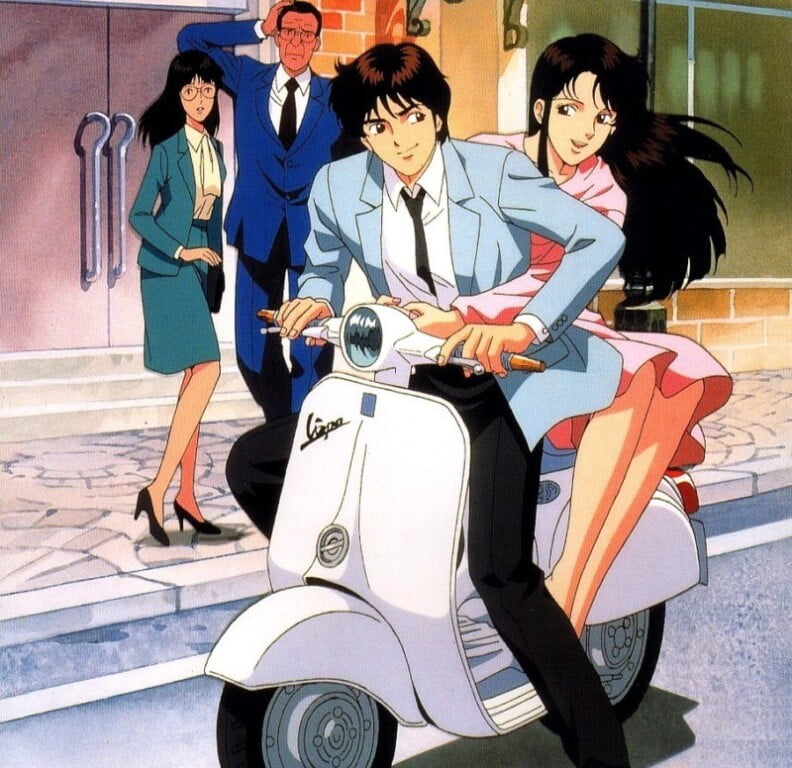 Genres: Action, Comedy, Magic, Romance, Fantasy, School, Shoujo
Episodes: 73
Similarities
Cat's Eye is also about thieves and romance. In this case, it's about three sisters who are thieves leaving a calling card at the scene of each theft.
Plot Summary
The three Kisugi sisters—Rui, Hitomi, and Ai lead a double life. During the day they run a small cafe "Cat's Eye" but during the night they steal artworks of their missing father in hopes of getting some clues about his whereabouts.
---
3. D.N.Angel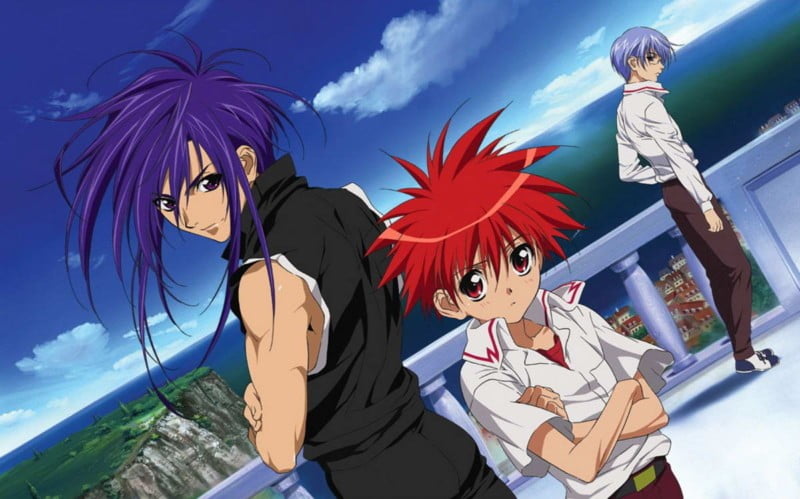 Genres: Action, Comedy, Magic, Romance, Fantasy, School, Shoujo
Episodes: 26
Similarities
The genres are pretty identical – we can find in both magic, romance, some action, and shoujo. The main characters of both shows don't steal for their own good + they both transform magically.
Plot Summary
D.N.Angel follows the story of Daisuke Niwa, a bumbling middle schooler who goes through a strange mutation after being rejected by his crush.
He discovers he has a genetic ability that turns him into the notorious Phantom Thief, Dark Mousy, every time he thinks about his love interest.
---
2. Cardcaptor Sakura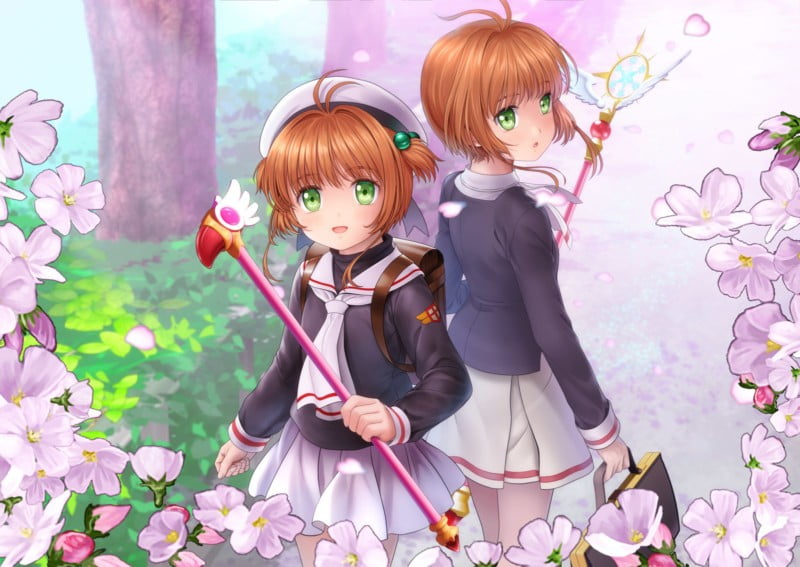 Genres: Adventure, Comedy, Drama, Magic, Romance, Fantasy, School, Shoujo
Episodes: 70
Similarities
They are both older mahou shoujo series with a bit of romance here and there. The main protagonists are trying to protect the world from evil in a sense.
Plot Summary
Ten-year-old fourth-grader Sakura Kinomoto scattered the magical Clow Cards all over the world after she had opened a strange book in her family's basement. She learns that only those gifted with magical powers can open the seal, and thus, she was born with magical powers. Due to Clow Cards being extremely powerful and possessing a grave danger to the world, she embarks on a journey to retrieve them along with Keroberos, the Beast of the Seal.
---
1. Kamikaze Kaitou Jeanne (Phantom Thief Jeanne)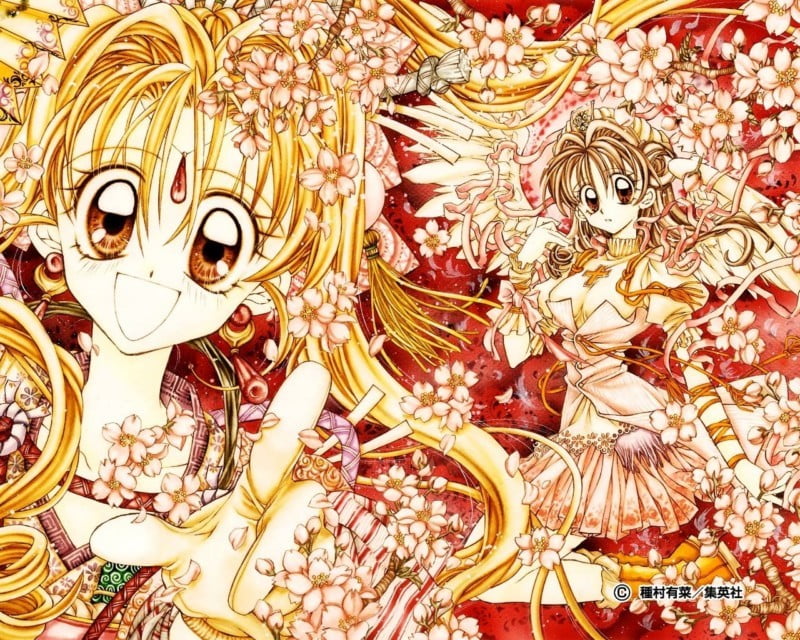 Genres: Fantasy, Adventure, Comedy, Demons, Drama, Magic, Mystery, Romance, Shoujo
Episodes: 44
Similarities
These anime are so much alike it's almost like a remake – both are adventure/action/romance shoujo with a God theme centered around a girl who has a hidden identity (thief) with a classmate of hers who is trying to capture her. The main characters of both series undergo a magical transformation.
Plot Summary
A young Japanese girl, Jeanne, discovers that she is the reincarnation of Jeanne d'Arc and takes on the task of destroying the evil possessing valuable art with the help of an angel.
Related: 7 Anime To Watch If You Like Kamikaze Kaitou Jeanne