Phantom Thief Jeanne or Kamikaze Kaitou Jeanne if we want the Japanese version is a magical girl shoujo masterpiece made by mangaka Arina Tanemura (Searching for the Full Moon, The Gentlemen's Alliance Cross). It has been actually many years since I watched it for the first time, but I will never forget this anime (ever). And I feel like more people in my age range feel the same and look for more gripping anime like Kamikaze Kaitou Jeanne.
You certainly know the nostalgia of the first anime you have ever seen, right? That's Kaitou Jeanne for me. I was around 7 or 8, maybe even younger, and even did a cosplay on her (before I knew what cosplay is… I just wanted to look like Jeanne). If I find a picture I will actually add it later to this article because it's priceless. I also used to draw comics (or manga) before I knew what it is based on the story of Jeanne. I still have them to this day.
The thing about Kamikaze Kaitou Jeanne is that despite it being a typical magical girl series it's still somehow unique and interesting to watch – I would love it to be remade in upcoming years and still have my fingers crossed for it to happen.
Kaitou Jeanne contains many genres I love, ranging from romance to demons and a lot of action as well. It's probably not the best anime for boys, but I feel like you could still relate to it even if you are a boy because the deuteragonist, Chiaki, is actually pretty cool and he was my first-ever anime crush!
Here is a list of 7 anime like Kamikaze Kaitou Jeanne!
---
7. Fruits Basket (2019)
Genres: Romance, Fantasy, Shoujo, Drama, Slice of life, Comedy | Episodes: 26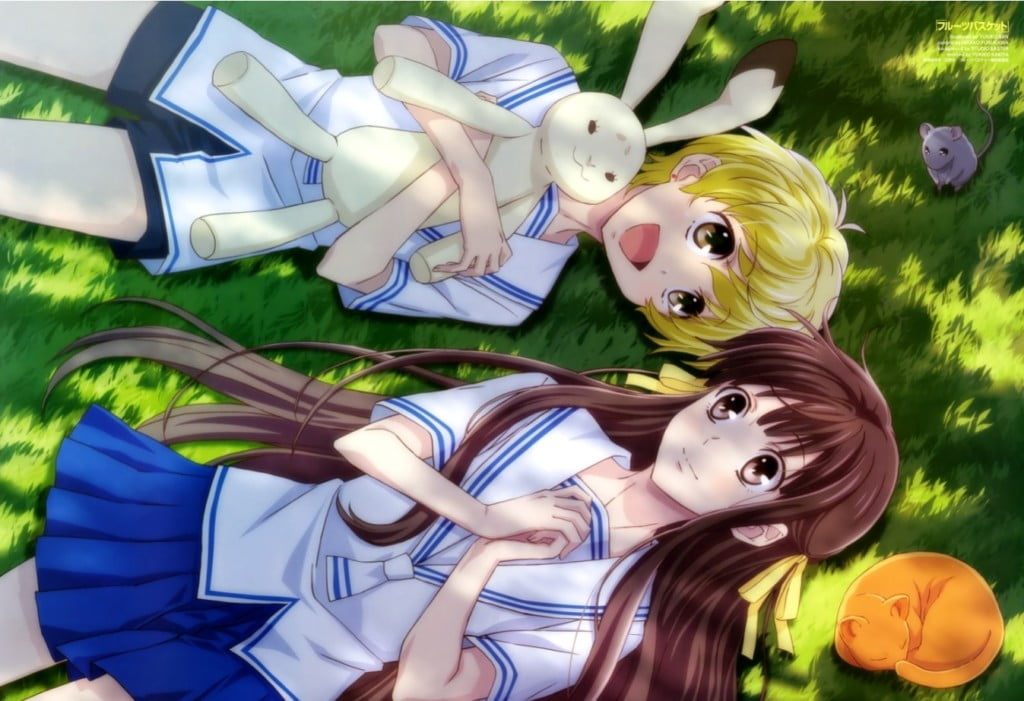 Similarities
✔️ Both anime are shoujo which put a lot of accent on loneliness – Maron and also Tohru (Fruits Basket) deal with feelings of loneliness due to unfortunate family circumstances (not getting any attention/being abandoned x death),
✔️ Maron and Tohru seem on the surface like happy-go-lucky girls, but in fact, they have many deeper layers that are not that easy to read and might not be as happy as they seem to others.
Plot Summary
The main character, Tohru, is a hard-working and sweet girl who had lost both of her parents and was forced to live in a tent until she moved with three seemingly normal guys (who happened to be also very attractive) but in reality, the boys are possessed by zodiac animals.
How will this turn out?
---
6. Kamisama Kiss (2012)
Genres: Comedy, Demons, Supernatural, Romance, Fantasy, Shoujo | Episodes: 13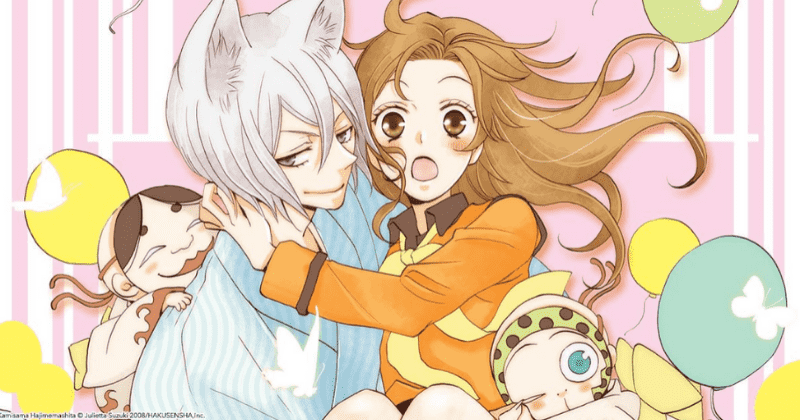 Similarities
✔️ Both series are shoujo with a theme of angels and Gods, including a strong female lead,
✔️ Tomoe (Kamisama Kiss) is similarly to Chiaki protecting the main girl.
Plot Summary
The main heroine, Nanami, becomes a land god after getting kissed on the forehead by a stranger she had saved. She is homeless of her father's debts so she willingly accepts the stranger's offer to live in his home as his gratitude for saving him. So-called home is, in fact, a shrine – filled with shrine spirits and a pretty familiar, a fox yokai named Tomoe.
Will Nanami be able to fulfill her tasks as a god?
Related: 7 Anime Like Kamisama Hajimemashita
---
5. Kaichou wa-Maid sama! (2010)
Genres: Romance, Comedy, School, Shoujo | Episodes: 26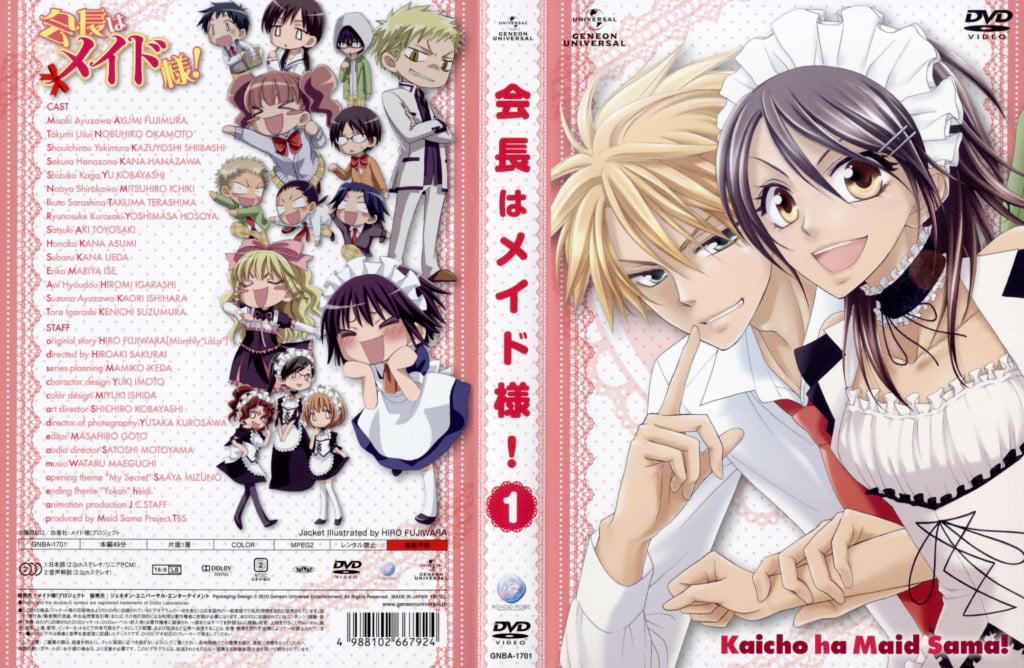 Similarities
✔️ Both are shoujo with a strong female lead who can be sometimes fierce,
✔️ Usui (Kaichou wa-Maid-sama!) is a lot like Chiaki – both tease the main female character a bit, but also protect her if she is in danger.
Plot Summary
Misaki Ayuzawa doesn't have it easy – she is the first female student council president after her school just transitioned from an all-boys high school to a co-ed one. She might appeal ambitious and well-disciplined at school but also has another side – Misaki works part-time as a maid at a maid café to help her family financially.
Everything seems to be well hidden until one day her whole life turns upside down when some of the school's students visit the maid café where she works.
Read also: 7 Cute Anime Like Kaichou wa Maid-sama!
---
4. Persona 5: The Animation (2018)
Genres: Action, Fantasy, Supernatural | Episodes: 26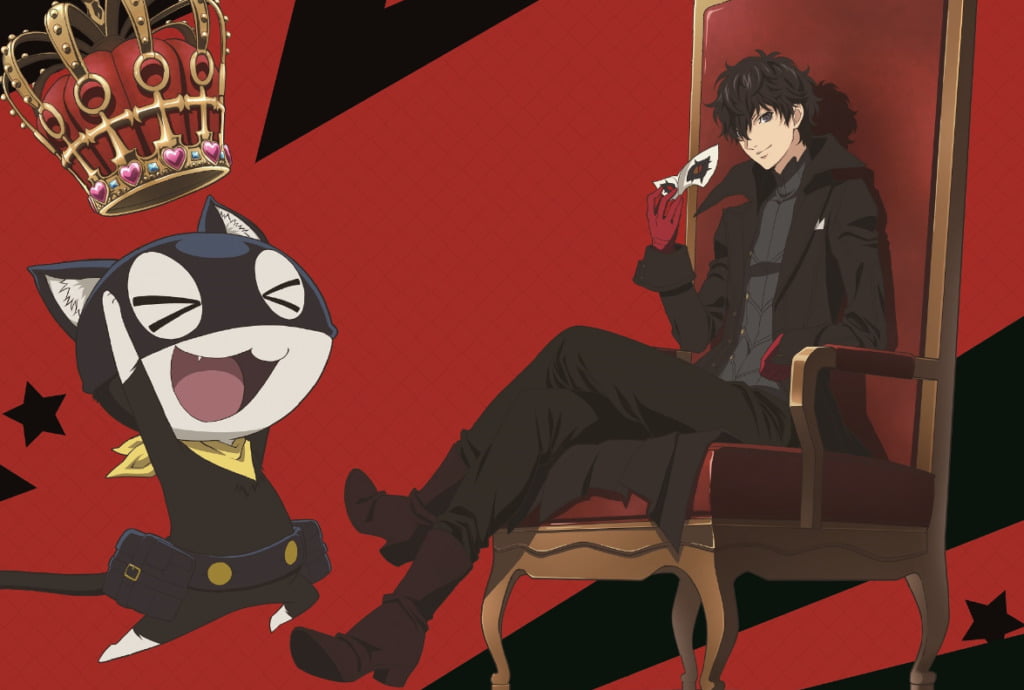 Similarities
✔️ The main characters are both Phantom Thieves, trying to purge some form of evil related to people (sinful desires/shadows in the case of Persona 5 and demons in the case of Kaitou).
Plot Summary
The main protagonist, Ren Amamiya gets transported into a world that contains people's "shadows": distorted depictions of their true selves. He awakens a Persona, a power that allows him to fights the shadows and finds other students who also want to help him to fight shadows, forming a Phantom Thief of Hearts squad.
---
3. Bishoujo Senshi Sailor Moon (1992-1993)
Genres: Demons, Magic, Romance, Shoujo | Episodes: 46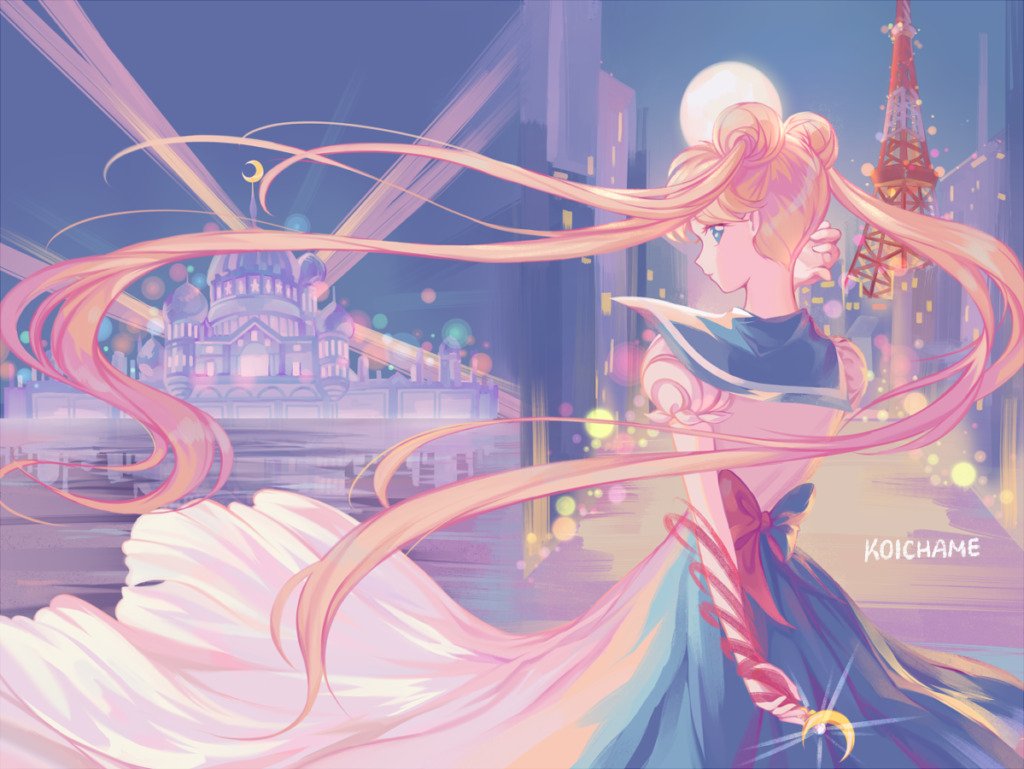 Similarities
✔️ Both are mahou shoujo series with a typical bubbleheaded schoolgirl, who is actually the reincarnation of someone, and who can transform into a blonde-haired beauty fighting against the evil,
✔️ The male protagonists tease the girl a lot at the beginning, but later the two fall in love.
Plot Summary
The story centers around an air-headed school girl, Usagi, who is destined to become a legendary warrior Sailor Moon, band together with the other Sailor Scouts and fight evil to defend the whole Galaxy.
---
2. D.N.Angel (2003)
Genres: Action, Comedy, Magic, Romance, Fantasy, School, Shoujo | Episodes: 26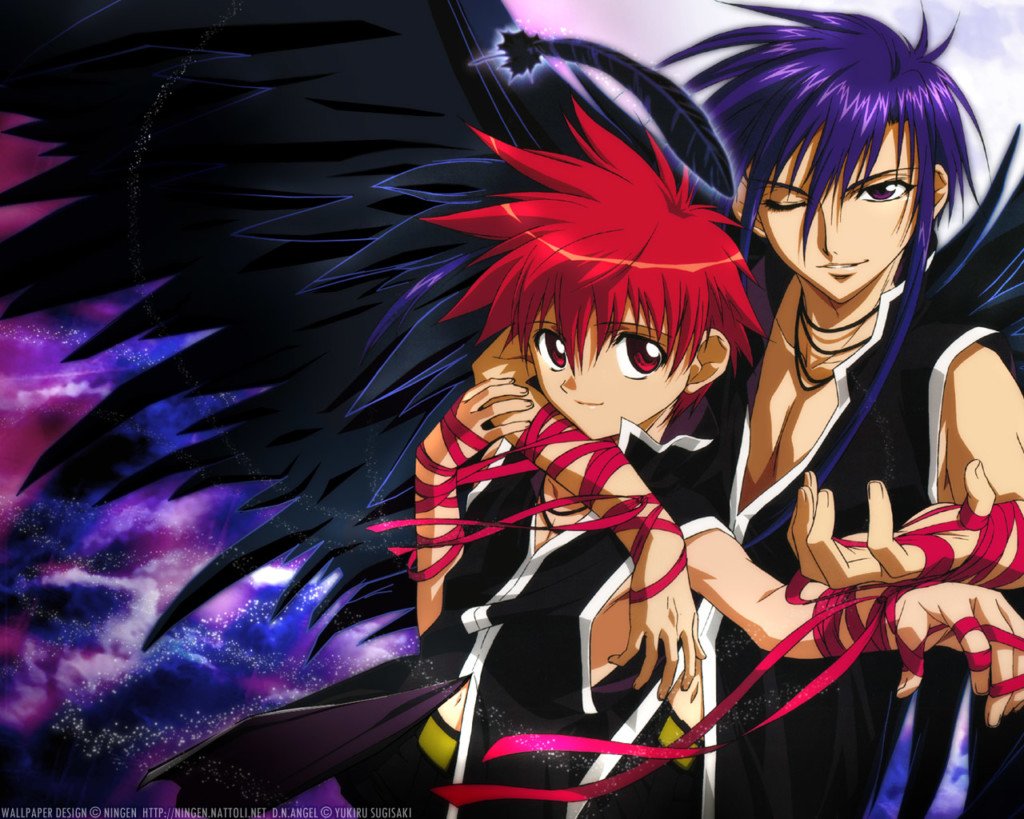 Similarities
✔️ Both series feature the main character who has a cute sidekick and ability to turn into a phantom thief to steal objects of value for the greater good of the world,
✔️ The phantom thieves send warnings that they are going to steal the objects and are hunted by the police and their friend and both deal with the conflict of having a double identity when it comes to romance.
Plot Summary
D.N.Angel follows the adventures of Daisuke Niwa, a clumsy and silly middle schooler who undergoes a weird mutation after being rejected by his love interest. This gene-triggered, inherited mutation is granting him the ability to transform into an infamous Phantom Thief, Dark Mousy whenever his mind is set on Risa, his crush.
---
1. Kaitou Saint Tail (1995-1996)
Genres: Adventure, Magic, Romance, Shoujo | Episodes: 43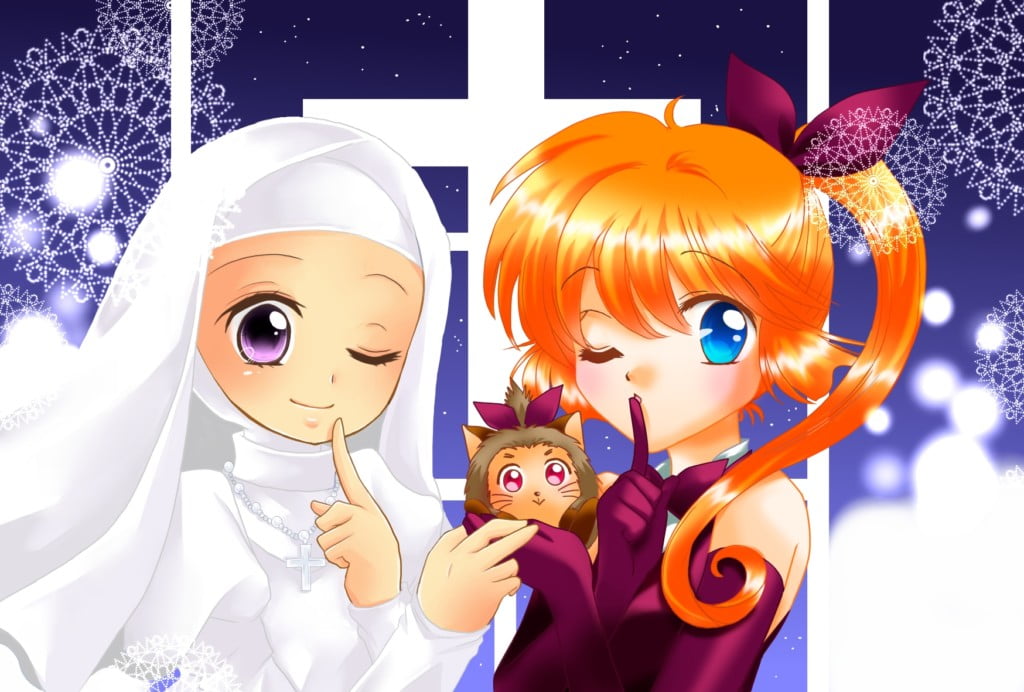 Similarities
✔️ Kaitou Saint Tail is an action shoujo anime like Kamikaze Kaitou Jeanne that's almost identical. Both Kamikaze Kaitou Jeanne and Kaitou Saint Tail have a similar story and "divine" vibe. They're both anime for girls, with the main character being a thief who transforms, and her classmate trying to catch her.
Plot Summary
The main heroine is a middle school girl named Meimi Heneoka, who can transform into the mysterious thief Saint Tail. Saint Tail steals back random belongings that were stolen or taken dishonestly from innocent people using simple magic tricks.
She also has the help of her best friend and sister-in-training, Seira Mimori, who can hear the troubles of the ones who were wronged and have come to pray to God in the church she visits after school.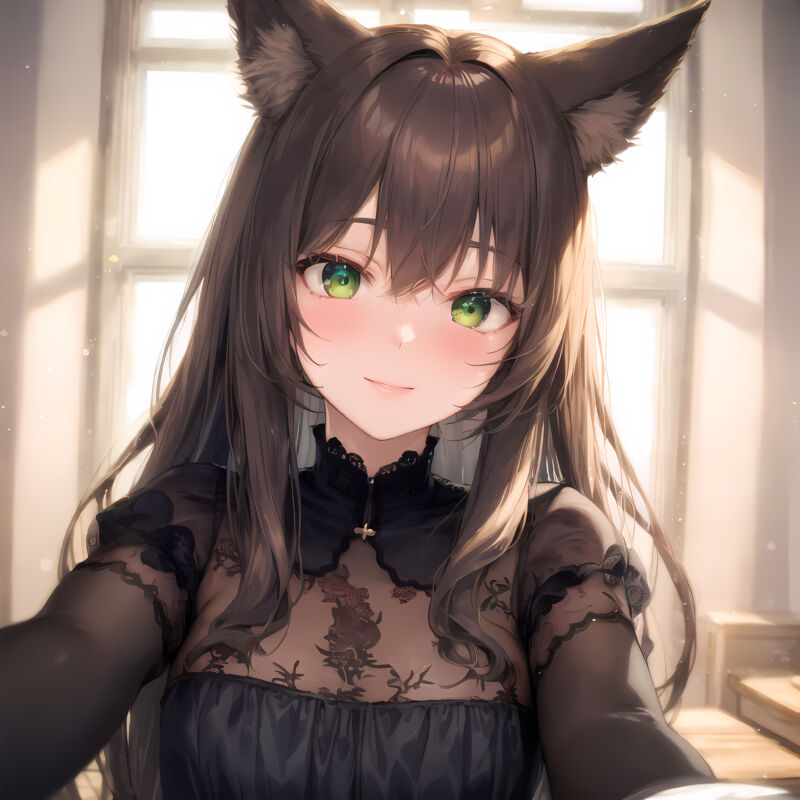 BEFORE YOU GO...
Thanks for reading my article!
If you enjoyed it, please consider supporting me on Patreon. As a Patron, you'll gain access to exclusive perks like stunning AI artworks that are not shared anywhere else, personalized AI-generated art pieces, and the ability to shape the future of this blog by suggesting topics you'd like me to cover.
Your support means everything to me and enables me to keep creating content that I'm passionate about. ✨

Also, you're welcome to join our 9 Tailed Kitsune Anime Discord community. We'd love to have you there! 🙌