Disclaimer: This post contains affiliate links. If you use these links to buy something, I may earn a small commission, without any extra cost to you. As an Amazon Associate, I earn from qualifying purchases. Thank you!
Nino Nakano is the second sister of the Nakano Quintuplets from anime called The Quintessential Quintuplets.
Nino starts off as a tsundere who is extremely rude, but her character development and the fact that she is hot as hell makes her later one of my favorite characters in this anime.
You can watch The Quintessential Quintuplets with Amazon Prime. You can sign up for a free 30-day trial.
Here are 10 facts about Nino Nakano!
---
#10 She is a social butterfly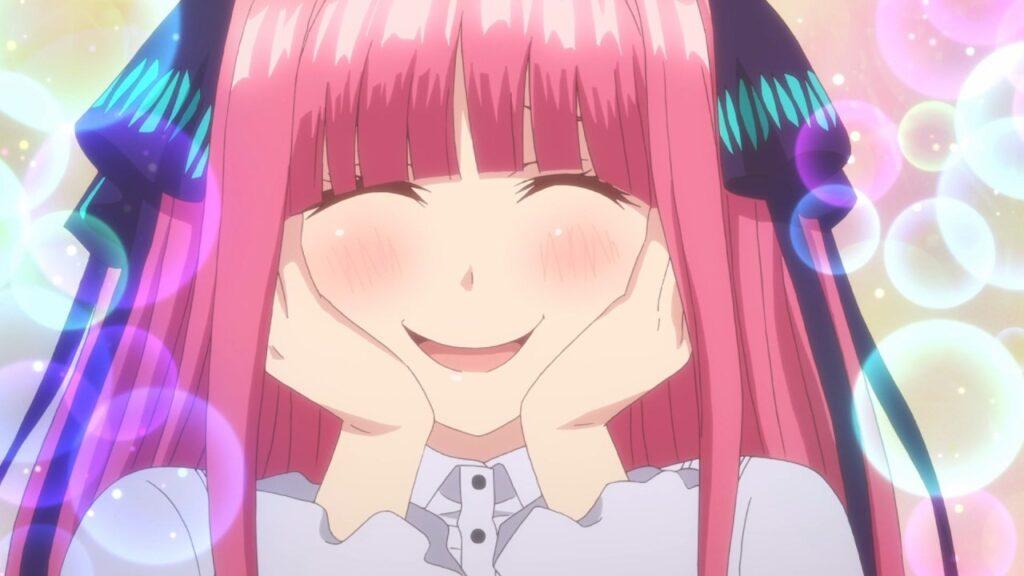 Nino is an easygoing and charismatic girl who makes friends easily. She has excellecent social skills.
---
#9 Nino is the first sister to confess her love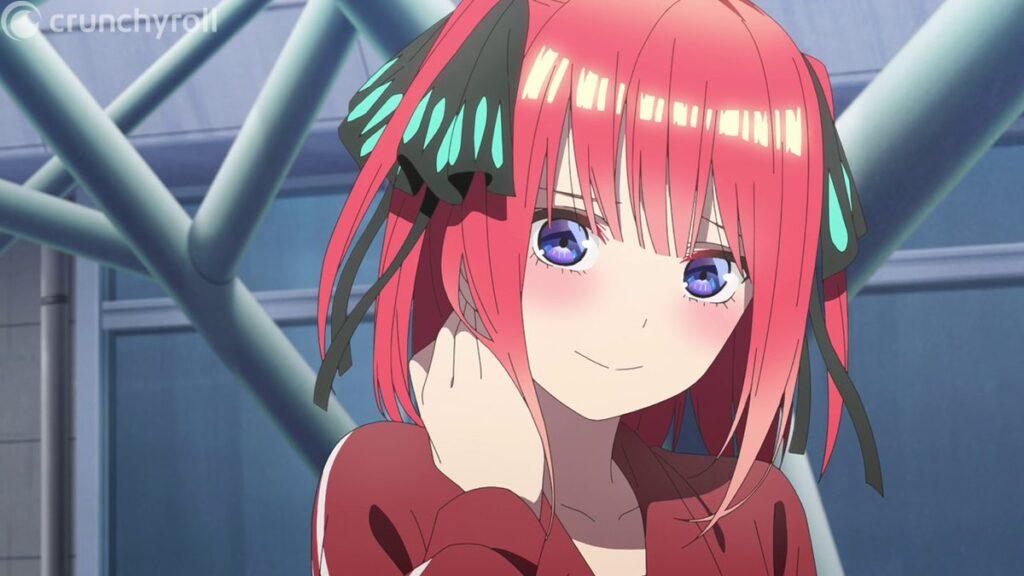 We eventually get to see Nino confessing her love to Fuutarou, quite bluntly, which surprises Ichika.
She has no problems talking about her feelings in front of Fuutarou or her sisters. Nino is a straight to the point character, no bullshit.
---
#8 She is a tsundere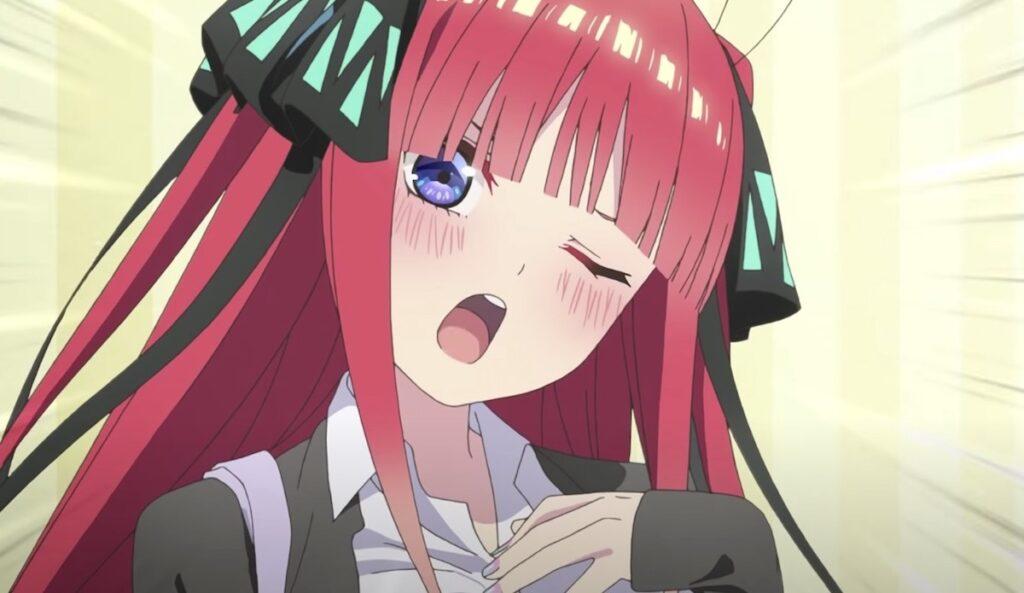 While this cold-looking beauty is definitely a proper tsundere, she has a truly sweet & caring side under this layer. At her core, she is a sympathetic individual, even to Fuutarou. For example, she showed compassion towards him when he talked about his past despite being normally unfriendly towards him.
---
#7 Nino acts as the mother of the family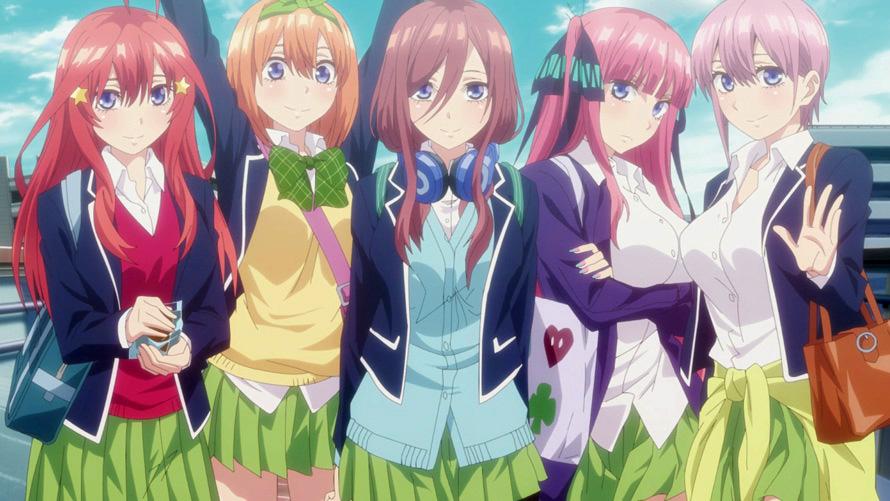 Nino is very protective of her sisters. She also takes care of them—for example of their medical needs and chores.
She is also quite a skilled cook since she is the main cook for the whole family.
---
#6 She has poor vision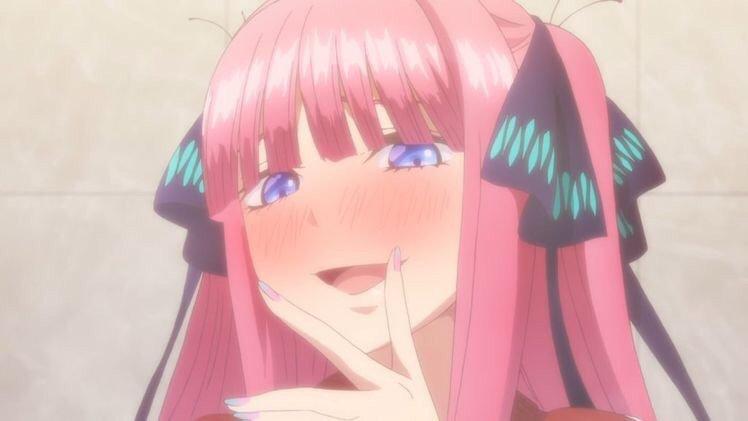 Nino needs to wear contact lenses for daily activities. She is so short-sighted that she can't even recognize Fuutarou in a blonde wig.
---
#5 Her height is 165 cm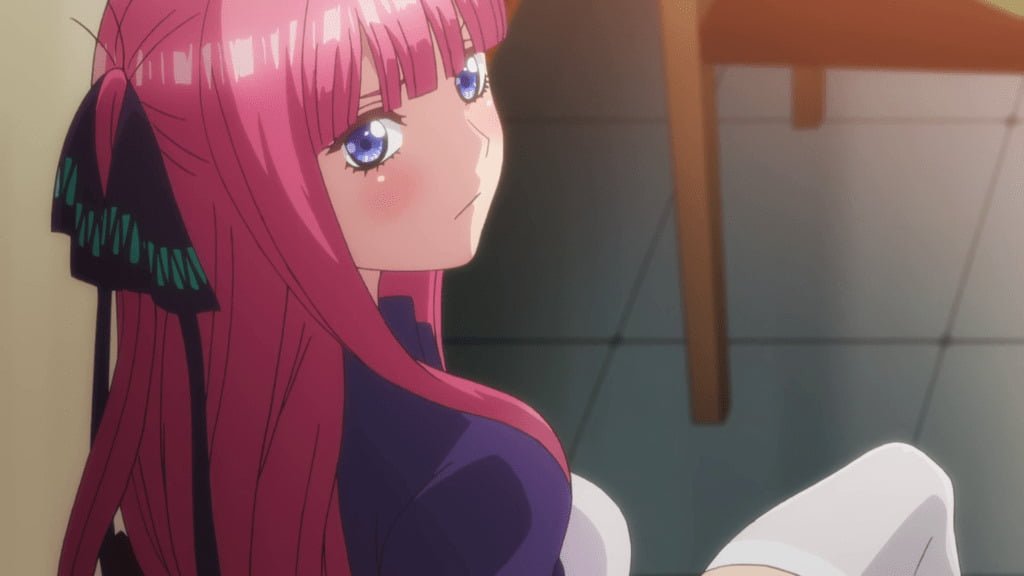 This has been revealed in Manga Volume 9 – Extra Bonus Comic.
The average height for a Japanese woman is 158.8 cm, so she is quite tall for a Japanese girl.
---
#4 She is a third-year student at Asahiyama High School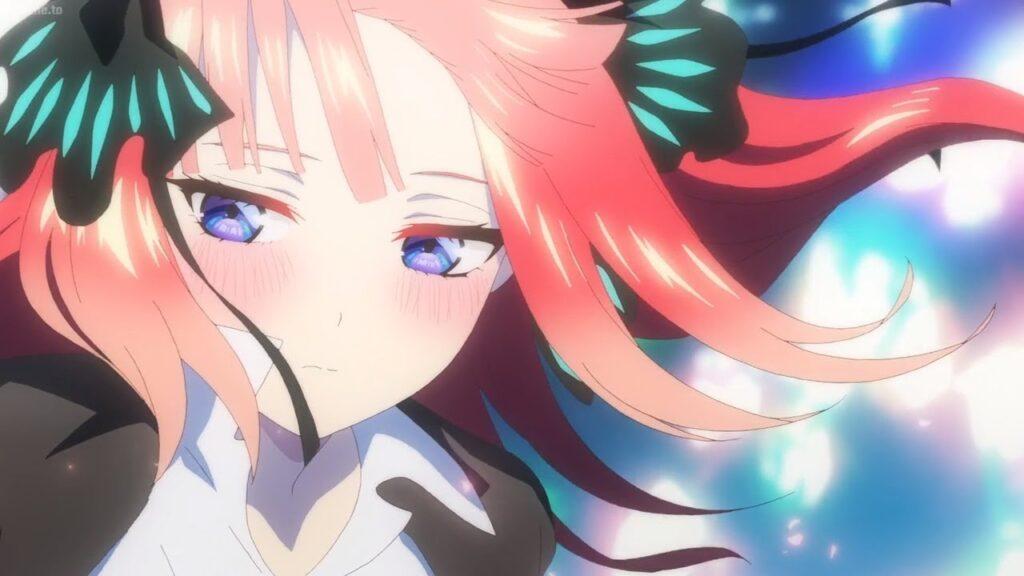 This is the senior high school that Nino and all other Quintuplets attend, along with the male protagonist of the series.
Note: from Chapter 69
---
#3 Nino Nakano's name's meaning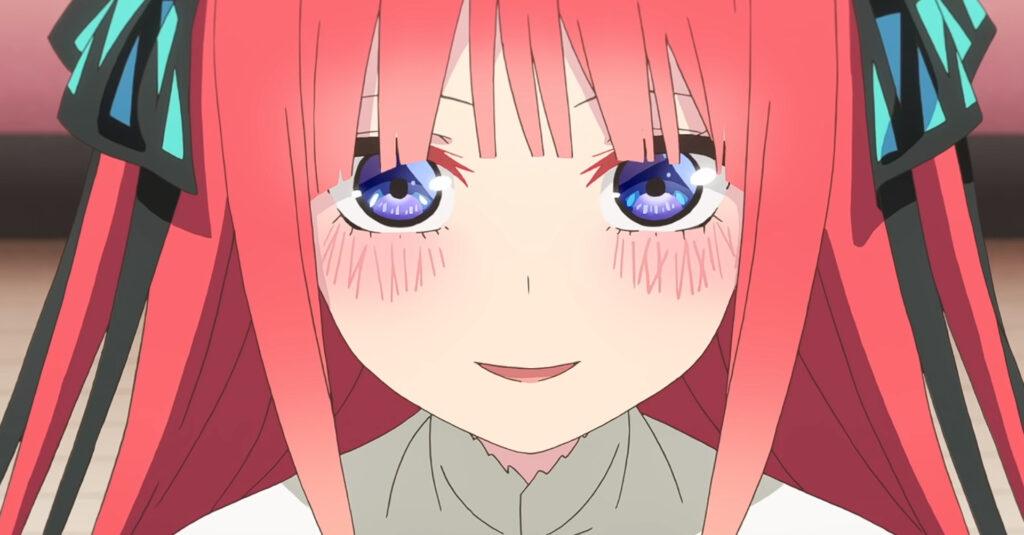 Nino means "two" and "from". Pretty accurate since she is the second sister, right?
---
# 2 Her blood type is A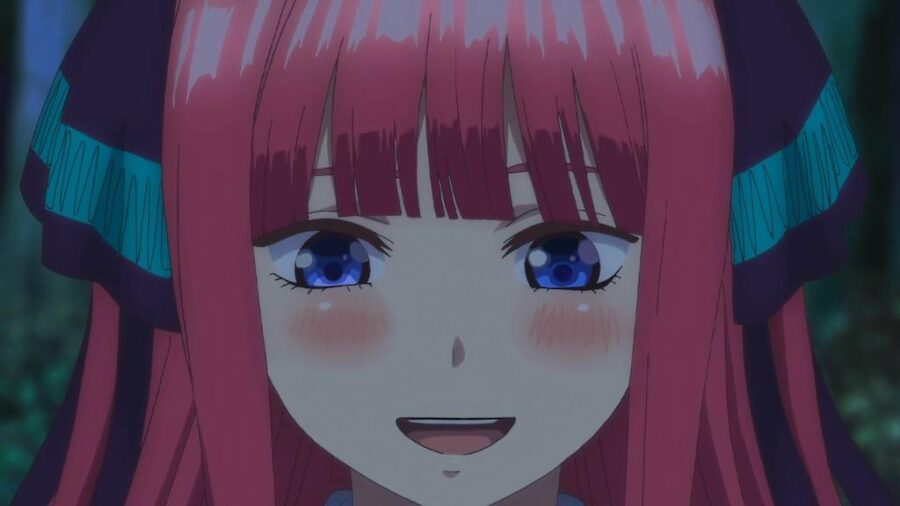 People with blood type A are described as well-organized. They are stubborn & get stressed out easily. They are usually kind, diligent, and sometimes tense.
Nino has shown that she likes to file her papers neatly, so there must be some true to this!
---
#1 Nino is 17 years old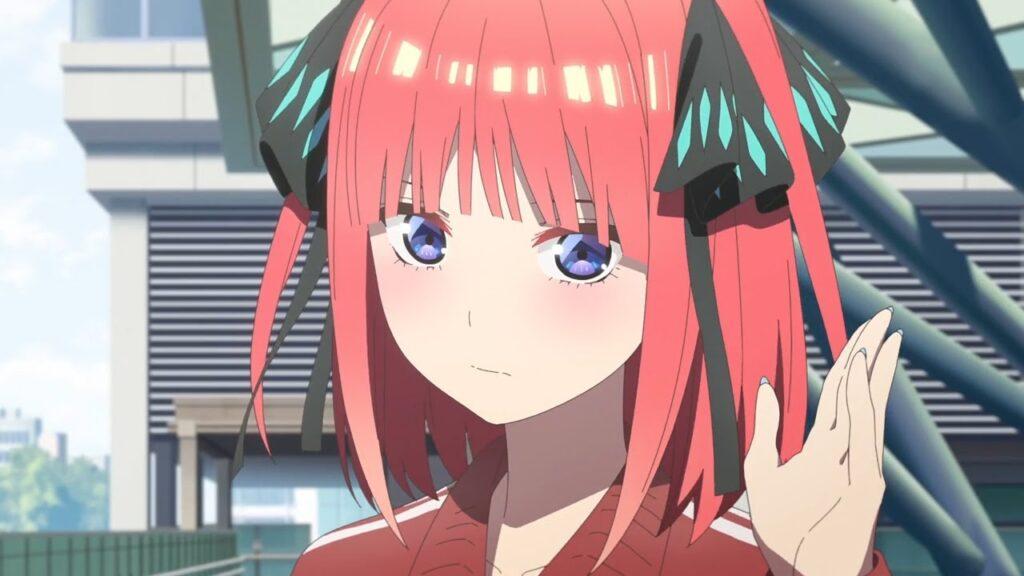 Nino was born on May 5, which makes her zodiac sign Taurus. Taureans prioritize consistency and reliability in all areas of their lives.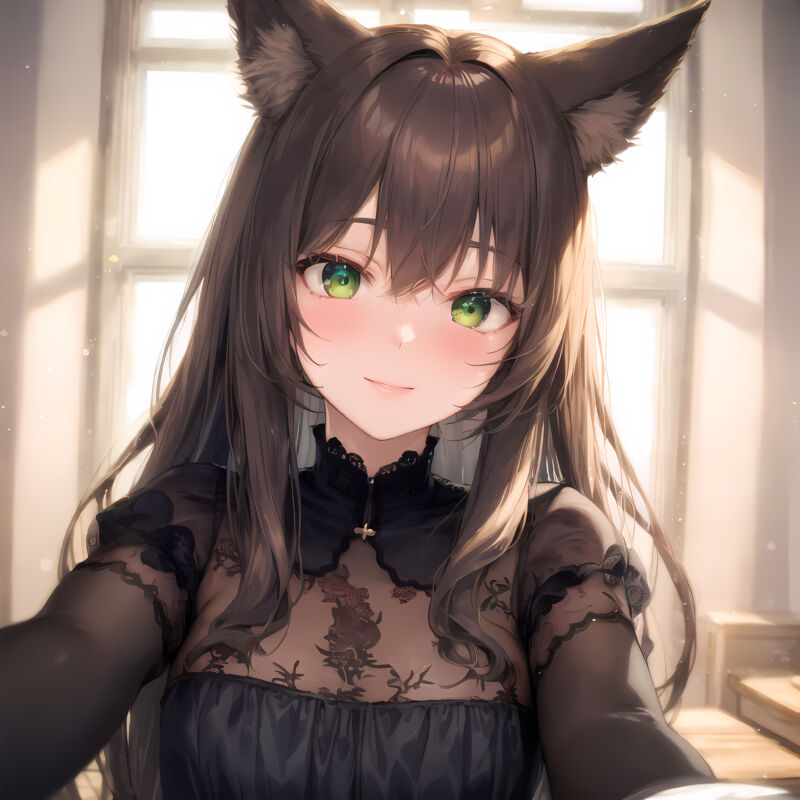 BEFORE YOU GO...
Thanks for reading my article!
If you enjoyed it, please consider supporting me on Patreon. As a Patron, you'll gain access to exclusive perks like stunning AI artworks that are not shared anywhere else, personalized AI-generated art pieces, and the ability to shape the future of this blog by suggesting topics you'd like me to cover.
Your support means everything to me and enables me to keep creating content that I'm passionate about. ✨

Also, you're welcome to join our 9 Tailed Kitsune Anime Discord community. We'd love to have you there! 🙌