Disclaimer: This post contains affiliate links. If you use these links to buy something, I may earn a small commission, without any extra cost to you. As an Amazon Associate, I earn from qualifying purchases. Thank you!
Nekopara has started airing, so if you haven't seen it yet, it's time to grab some popcorn and chill while watching cute Neko girls taking care of their master!
The main protagonist of Nekopara, Kashou Minaduki, is the son of a long line of Japanese confection makers. It comes as no surprise that he eventually moves out to open his own patisserie "La Soleil".
While unpacking his stuff after moving out he finds two catgirls (Neko girls), Chocola and Vanilla, hidden there. These girls were raised by the Minaduki family. Not too long after Kashou decides to run La Soleil together with Chocola and Vanilla and they all have a wonderful time.
One day Chocola decides to run some errands and she meets a cute kitten. The story starts with their spectacular encounter.
These 7 anime are similar to Nekopara.
---
7. Alice or Alice: Siscon Niisan to Futago no Imouto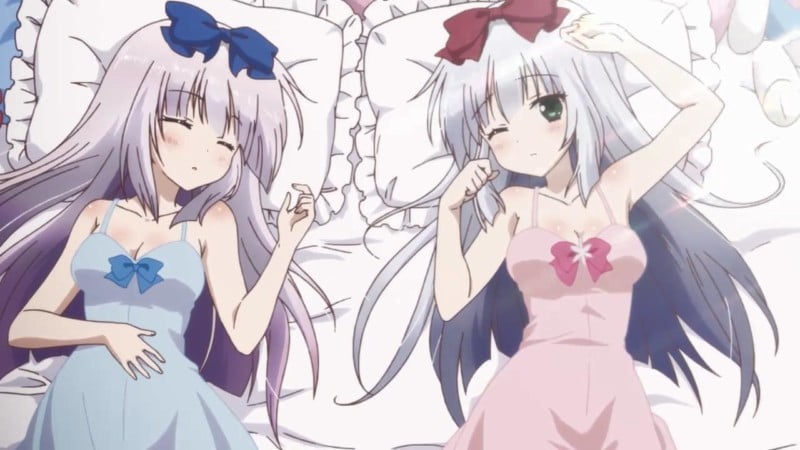 Genres: Seinen, Slice of Life
Episodes: 12
Similarities
These anime shows are light-hearted, cute romance shows with a hint of the harem genre. The premise is that two twin sisters take care of the male protagonist, the focus is around their relationship and daily activities.
Synopsis
Alices are twins with an older brother who has a sister complex. The anime gives us a peek into their jolly daily lives.
---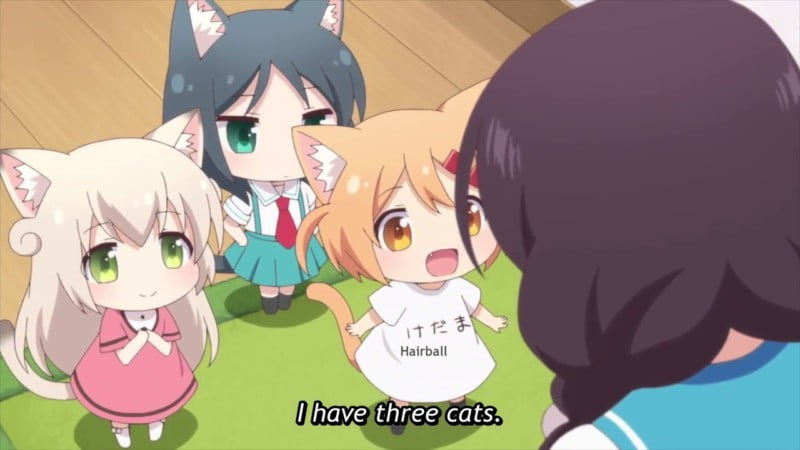 Genres: Slice of Life, Comedy
Episodes: 12
Similarities
Both shows are about cute hybrid cats and their masters.
Synopsis
The story revolves around Kanagai Tomoko, an introverted freshman in high school. She owns three adorable cats with various personalities and they are her only friends. That is until she meets Shiratori Azumi, who also loves cats!
---
5. Omamori Himari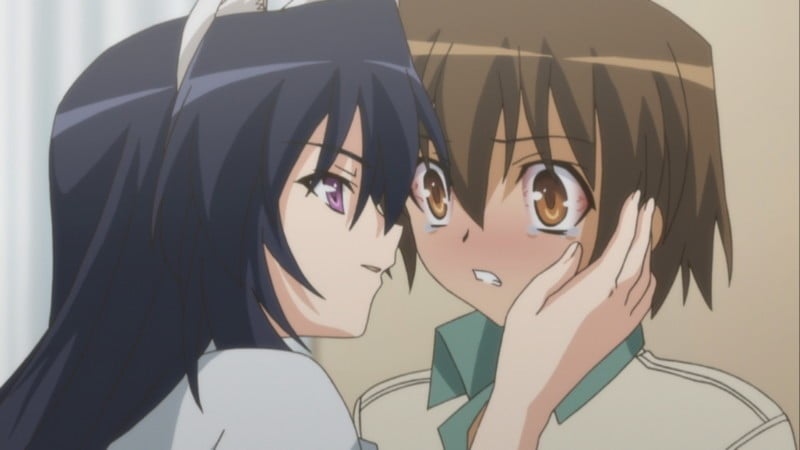 Genres: Action, Harem, Comedy, Demons, Supernatural, Romance, Ecchi, Fantasy
Episodes: 12
Similarities
A lot of cute girls protecting and caring for the male protagonist – check. A sweet cat-woman? Check. If you like the harem aspect of Nekopara, this is a perfect fit for you.
Synopsis
After the death of his parents, Yuuto Amakawa lives a pretty ordinary life in the city. The only problem he has to worry about while attending school alongside Rinko, his next-door neighbor, is his cat allergies.
That all changes on his sixteenth birthday, when an Ayakashi—a supernatural creature—attacks him for the sins of his ancestors. Luckily, he is saved by Himari, a mysterious cat-woman with a sword, who explains that Yuuto is the scion of a family of demon-slayers, and she is there to protect him now that the charm that kept him hidden from the supernatural forces of the world has lost its power.
(Source: MAL)
---
4. Blend S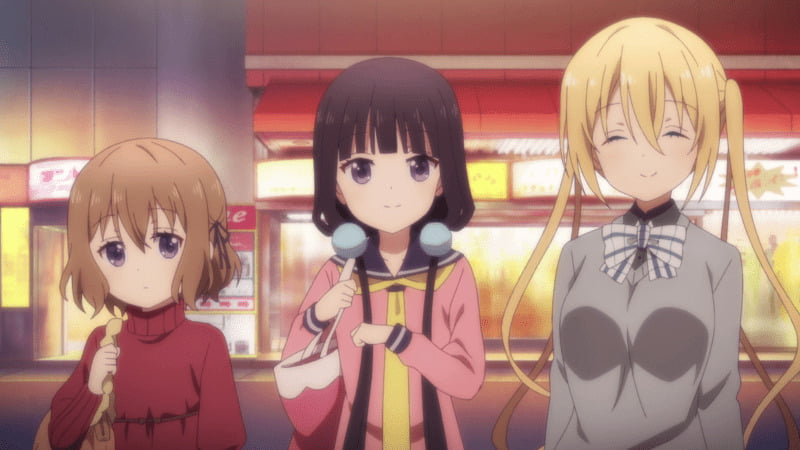 Genres: Slice of Life, Comedy
Episodes: 12
Similarities
Their setting involves adorable maids who work at a cafe (or patisserie in the case of Nekopara) where you get a slice of their lives embroidered with comedy.
Synopsis
Blend S centers around Maika Sakuranomiya, a 16-year-old girl who is desperate to get a part-time job so that she can afford to study abroad. Getting a part-time job should be a doable task but Maika has one huge disadvantage – she unintentionally makes a menacing look whenever she smiles.
After getting rejected so many times it seems like Maika won't nail any job interview and will just keep getting rejected. That's when fortune smiles at Maika and she stumbles upon Café Stile, a unique roleplaying coffee shop.
---
3. Kanokon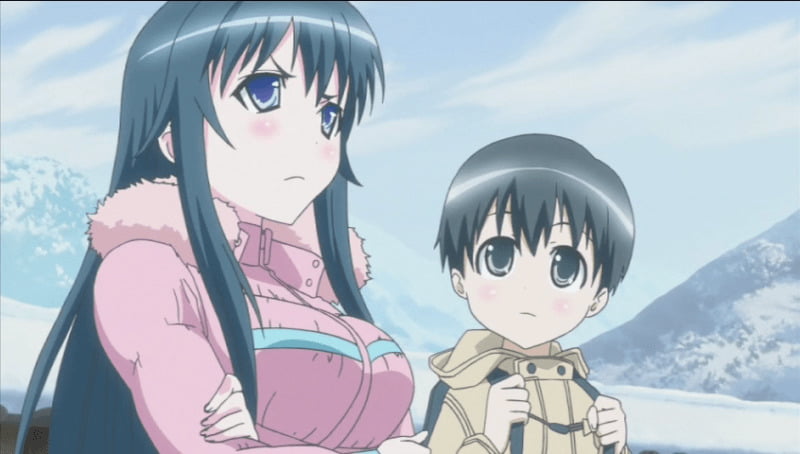 Genres: Comedy, Ecchi, Harem, Romance, School, Shounen, Slice of Life, Supernatural
Episodes: 12
Similarities
The male protagonists of these series are getting a lot of attention from beautiful furries. The main "furries" of Nekopara are Chocola and Vanilla, meanwhile, Kanokon has a wolf spirit (Nozomu), and fox spirit (Chizuru).
Synopsis
Kouta has a youkai problem. A pleasant one, someone would say. For some reason, he is getting surrounded by affectionate female youkais (spirits), preying on the innocent boy who is just trying to lead a normal high school life.
---
2. Kobayashi-san Chi no Maid Dragon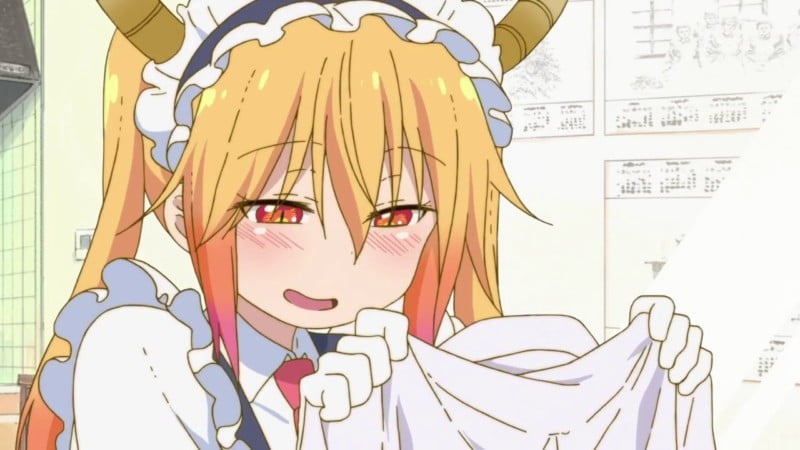 Genres: Slice of Life, Comedy, Fantasy
Episodes: 13
Similarities
Both are heartwarming slice of life anime with out-of-this-world "creatures" who happened to be cute girls.
Synopsis
As Kobayashi sets off for another day at work, she opens her apartment door only to be met by an unusually frightening sight—the head of a dragon, staring at her from across the balcony. The dragon immediately transforms into a cute, busty, and energetic young girl dressed in a maid outfit, introducing herself as Tooru.
It turns out that the stoic programmer had come across the dragon the previous night on a drunken excursion to the mountains, and since the mythical beast had nowhere else to go, she had offered the creature a place to stay in her home. Thus, Tooru had arrived to cash in on the offer, ready to repay her savior's kindness by working as her personal maidservant. Though deeply regretful of her words and hesitant to follow through on her promise, a mix of guilt and Tooru's incredible dragon abilities convinces Kobayashi to take the girl in.
Despite being extremely efficient at her job, the maid's unorthodox methods of housekeeping often end up horrifying Kobayashi and at times bring more trouble than help. Furthermore, the circumstances behind the dragon's arrival on Earth seem to be much more complicated than at first glance, as Tooru bears some heavy emotions and painful memories. To top it all off, Tooru's presence ends up attracting several other mythical beings to her new home, bringing in a host of eccentric personalities. Although Kobayashi makes her best effort to handle the crazy situation that she has found herself in, nothing has prepared her for this new life with a dragon maid.
(Source: MAL)
---
1. Mayoi Neko Overrun!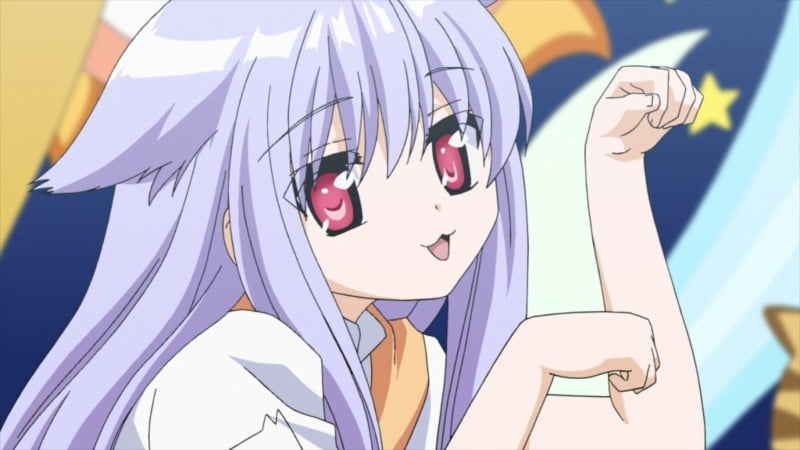 Genres: Comedy, Harem, Romance
Episodes: 13
Similarities
Both shows are set in a patisserie and involve charming catgirls (even though in Mayoi Neko Overrun there is only Nozomi). The girls in both anime care deeply for the main protagonist (hence the harem genre).
Synopsis
The story revolves around Takumi Tsuzuki, an Ordinary High-School Student who lives with his older step-sister Otome. She runs a patisserie called "Stray Cats" and Takumi works there every day after school, leading a peaceful but boring high school life.
Takumi's life is turned upside down when Otome meets a beautiful girl with neko-like ears on the street and brings her home to live with them.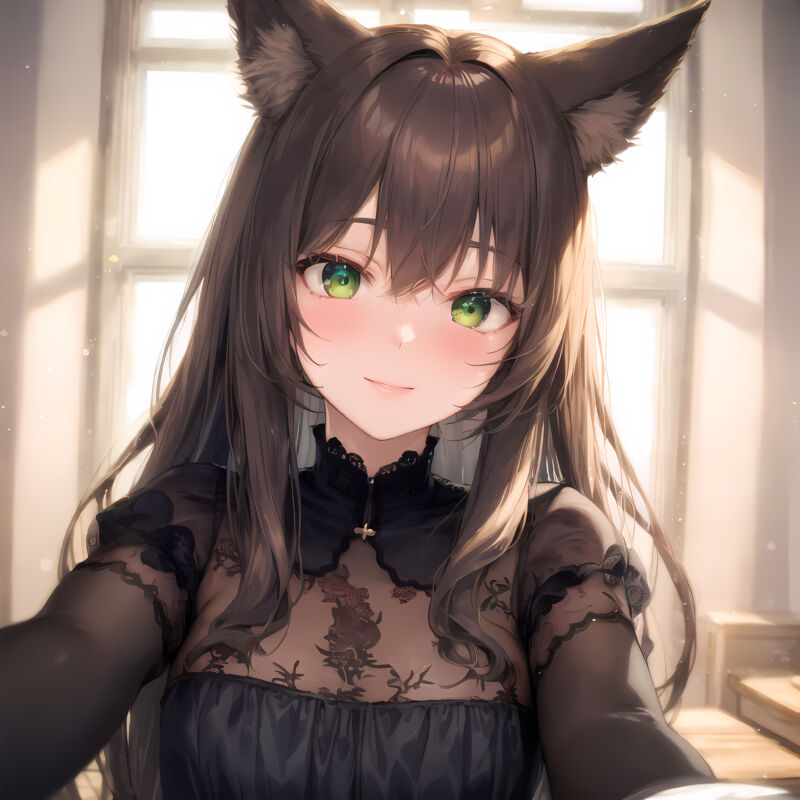 BEFORE YOU GO...
Thanks for reading my article!
If you enjoyed it, please consider supporting me on Patreon. As a Patron, you'll gain access to exclusive perks like stunning AI artworks that are not shared anywhere else, personalized AI-generated art pieces, and the ability to shape the future of this blog by suggesting topics you'd like me to cover.
Your support means everything to me and enables me to keep creating content that I'm passionate about. ✨

Also, you're welcome to join our 9 Tailed Kitsune Anime Discord community. We'd love to have you there! 🙌