The majority of countries are under lockdown due to coronavirus so I assume this is a perfect time to not miss any opportunity to watch some high-quality anime shows!
April 2020 includes a lot of highly anticipated anime, mainly continuous ones.
Let's explore the 7 Spring 2020 anime (April edition)! 
---
7. Gleipnir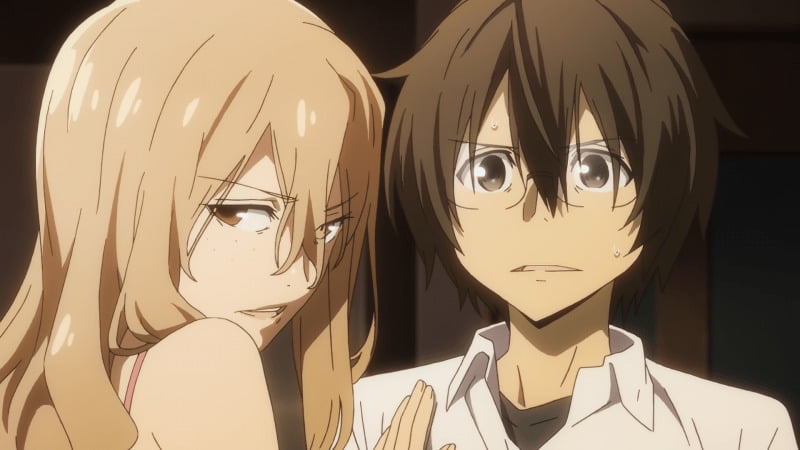 Genres:  Action, Mystery, Supernatural, Ecchi, Seinen
Episodes: Unknown
Airing: Apr 5, 2020 – ?
Shuichi Kagaya is an ordinary high schooler who lives in a boring little town. His life turns upside down after he finds his beautiful classmate in distress and transforms into a furry dog with an oversized revolver and a zipper down his back to save her.
Now, the girl who got saved by him knows his dark secret and wants to use Shuichi as a tool in the search of her sister.
6. Fruits Basket 2nd season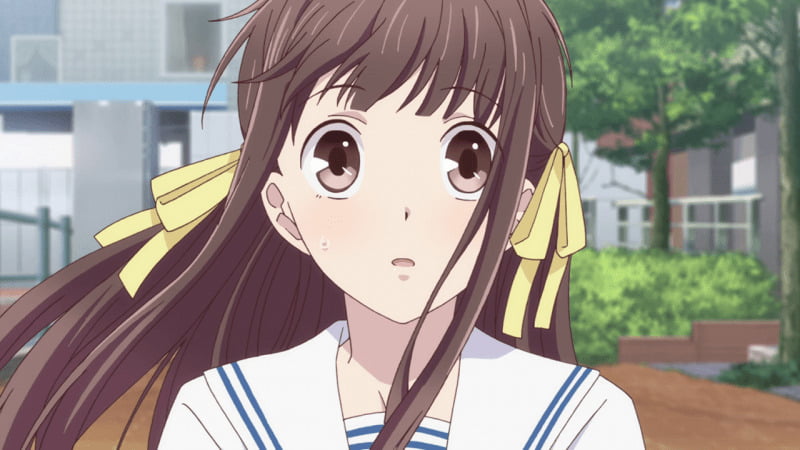 Genres: Romance, Fantasy,  Shoujo, Drama, Slice of life, Comedy
Episodes: Unknown
Airing: Apr 7, 2020 to ?
The main heroine, Tohru, is a hard-working and sweet girl who had lost both of her parents and was forced to live in a tent until she moved with three seemingly normal guys (who happened to be also very attractive) but in reality, the boys are possessed by zodiac animals.
How will this turn out?
5. Shokugeki no Souma: Gou no Sara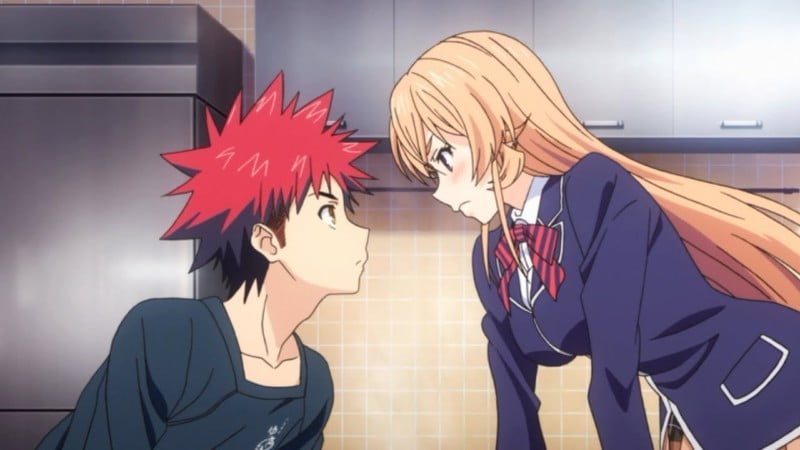 Genres: Ecchi, School, Shounen
Episodes: Unknown
Airing: Apr 11, 2020 to ?
The story revolves around fifteen-year-old Souma Yukihira, an aspiring cook aiming to become a head chef in the restaurant his father runs and owns. Everything changes one day when his father decides to send Souma to Tootsuki Culinary Academy, an elite cooking school where only 10 percent of the students graduate.
As the title hints, the school is famous for its food wars, where students face off intense, high-stakes cooking showdowns. Souma has to face many challenges to prove that he is worthy of being a head chef.
4. Sword Art Online: Alicization – War of Underworld 2nd Season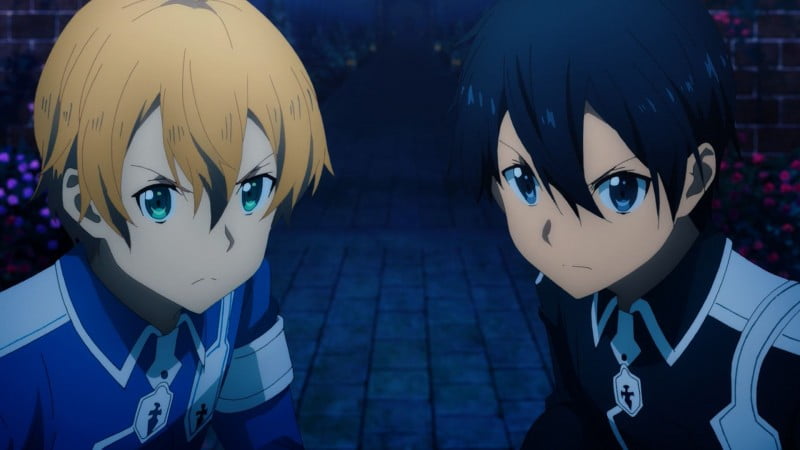 Genres: Action, Game, Adventure, Romance, Fantasy
Episodes: Unknown
Airing: Apr 26, 2020 to ?
The second part of Sword Art Online: Alicization – War of Underworld.
Alicization is the 4th Arc of the Sword Art Online series.
Kirito is offered a job at a private enterprise, named Rath as a part-time employee. The job was to test out a 4th generation experimental FullDive machine which is called the Soul Translator working on completely different principles than Full Dive machines from before.
The whole testing is taking a place in The Underworld, a realm generated by the STL. Any memories which are created in the Underworld are wiped upon returning to the real world and Kirito can recall only one name: Alice.
When Kazuto escorts Asuna Yuuki home one evening, Kirito gets attacked by a foe and is mortally wounded. Kirito's brain also suffers major damage, causing him to slip into a coma. Shortly after he is transported into a secret base in the Pacific Ocean and connected to the STL he wakes up in the Underworld again and sets a similar goal as in the original SAO: getting back into a physical, real world.
Related: 7 Anime Like Sword Art Online
3. Tower of God (Kami no Tou)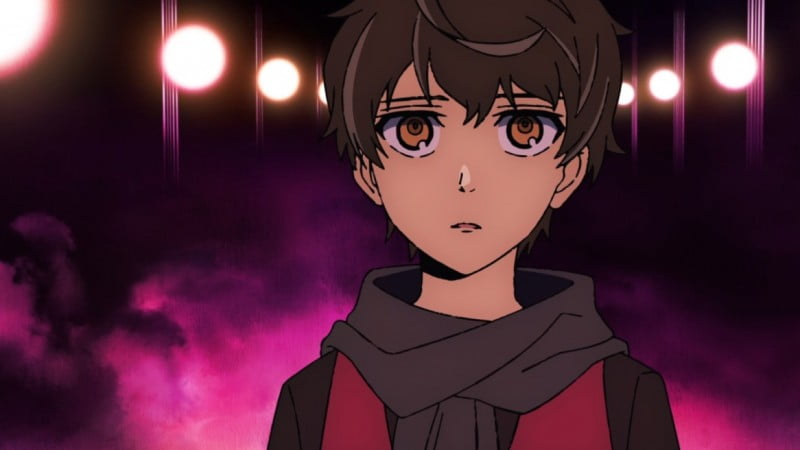 Genres: Action, Adventure, Mystery, Drama, Fantasy
Episodes: Unknown
Airing: Apr 2, 2020 to ?
Tower of God centers around a boy called Twenty-Fifth Bam, who has spent most of his life trapped beneath a vast and mysterious Tower, with only his close friend, Rachel, to keep him company. When Rachel enters the Tower, Bam manages to open the door into it as well, and faces challenges at each floor of this tower as he tries to find his closest companion.
(Source: Wikipedia)
2. Yahari Ore no Seishun Love Comedy wa Machigatteiru. Kan (My Youth Romantic Comedy Is Wrong, As I Expected 3rd Season, OreGairu Season 3)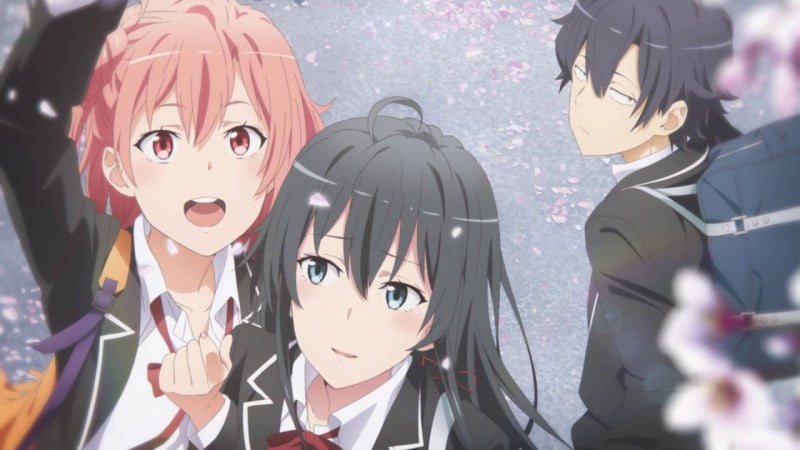 Genres: Slice of Life, Comedy, Drama, Romance, School
Episodes: Unknown
Airing: Apr 10, 2020 to ?
The story follows two loners, the pragmatic Hachiman Hikigaya and beautiful Yukino Yukinoshita, who despite their varying personalities and ideals, offer help and advice to others as part of their school's Service Club, assisted by the cheerful and friendly Yui Yuigahama.
This 3rd season will continue where the 2nd season let off.
(Source: OreiGaru fandom)
1. Kaguya-sama wa Kokurasetai?: Tensai-tachi no Renai Zunousen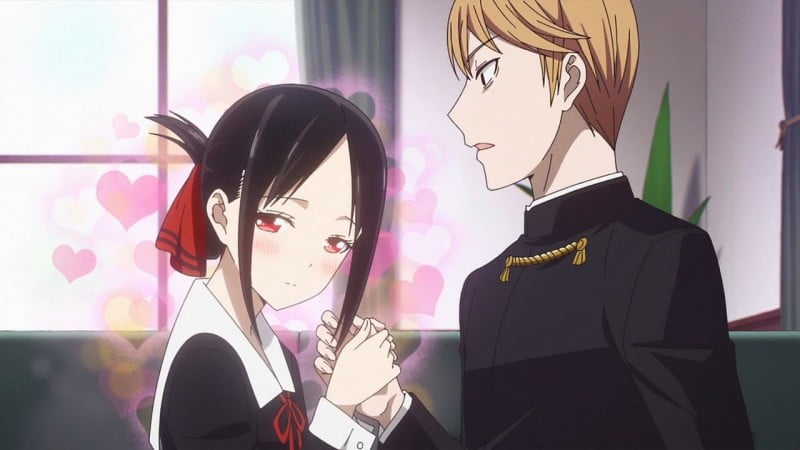 Genres: Comedy, Psychological, Romance, School, Seinen
Episodes: Unknown
Airing: Apr 11, 2020 to ?
The story centers around two top-ranked student council representatives, Miyuki Shirogane and Kaguya Shinomya who are both respected by their peers for their grades and elegance.
The two could be considered a perfect couple, but even though they have developed feelings for each other they are also both determined to manipulate the other party to confess their feelings first and win the love war they have started.