Disclaimer: This post contains affiliate links. If you use these links to buy something, I may earn a small commission, without any extra cost to you. As an Amazon Associate, I earn from qualifying purchases. Thank you!
Momokuri is a Japanese webtoon series written and illustrated by Kurose & published by Comico Japan.
Momokuri follows the story of Yuki Kurihara, a second-year high schooler who is regularly stalking her first-year crush, Shinya "Momo" Momotsuki.
After she finally musters up the courage to ask him out, shy Momo accepts, starting their relationship. Little does he know that Yuki is still continuing her cute stalking habits behind his back.
See the Latest Momokuri Products on Amazon
Here are 6 Anime to Watch if You Like Momokuri!
---
6. Tsurezure Children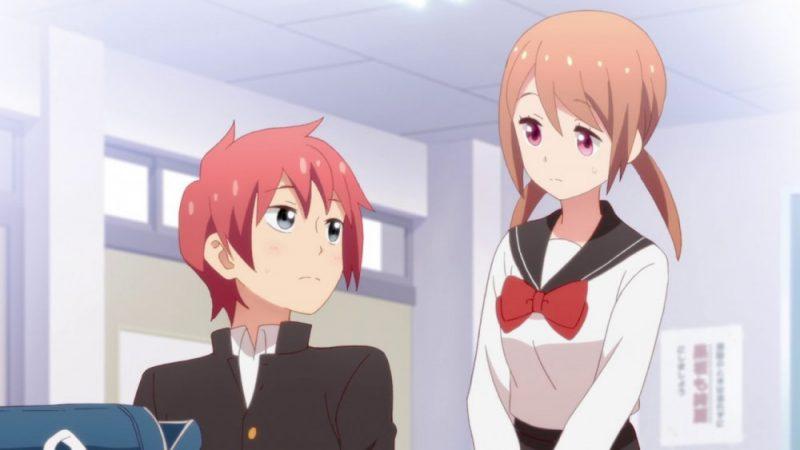 Genres: Comedy, Romance, School, Shounen
Episodes: 12
Similarities
Momokuri And Tserezure Children are both about teenage love.
They capture light and adorable romance between protagonists.
Plot Summary
Tserezure Children depicts various youngsters who attend the same high school and have trouble confessing their feelings to each other.
More Tserezure Children on Amazon
---
5. B-gata H-kei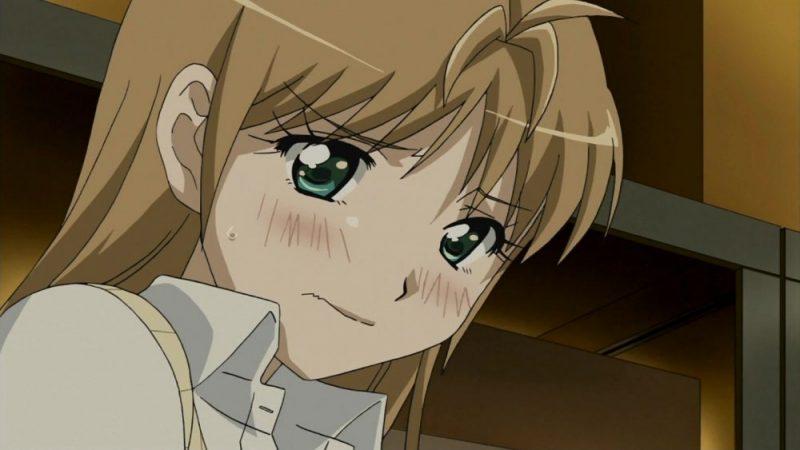 Genres: Comedy, Romance, Ecchi, School, Seinen
Episodes: 12
Similarities
The heroines of these anime shows are obsessed with their love interests in some way. Both are kinda "wrong" but funny and comedic at the same time!
Plot Summary
Yamada, a 15-year-old beautiful high school student, makes her goal to sleep with 100 different men. Since she is too self-conscious about her inexperience, she targets a rather average-looking boy as her prey.
Recommended: 7 Anime Like B-gata H-kei (Yamada's First Time)
Expand Your Rom-Com Collection with B-gata H-kei
---
4. Kamisama Kiss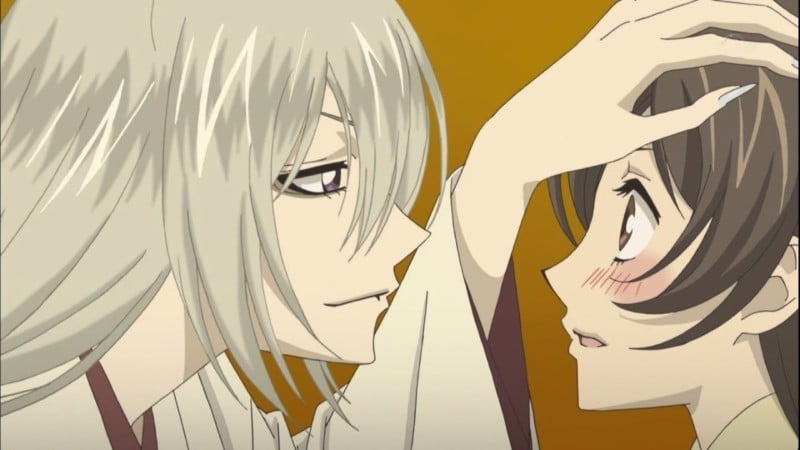 Genres: Comedy, Demons, Supernatural, Romance, Fantasy, Shoujo
Episodes: 13
Similarities
If you like a sweet romance anime where the female protagonist is the one to take the initiative and first falls in love, here you go!
Plot Summary
The main heroine, Nanami becomes a land god after getting kissed on the forehead by a stranger she had saved. To show his gratitude for saving him, he offers her to live in his abandoned home in his place. Since Nanami is homeless due to her father's debt, she hesitantly accepts.
After Nanami arrives at the address, she finds out that the so-called home is, in fact, a shrine – filled with shrine spirits and a pretty familiar, a fox yokai named Tomoe.
Can Nanami fulfill her tasks as a god?
Related: 7 Anime Like Kamisama Hajimemashita
---
3. Mirai Nikki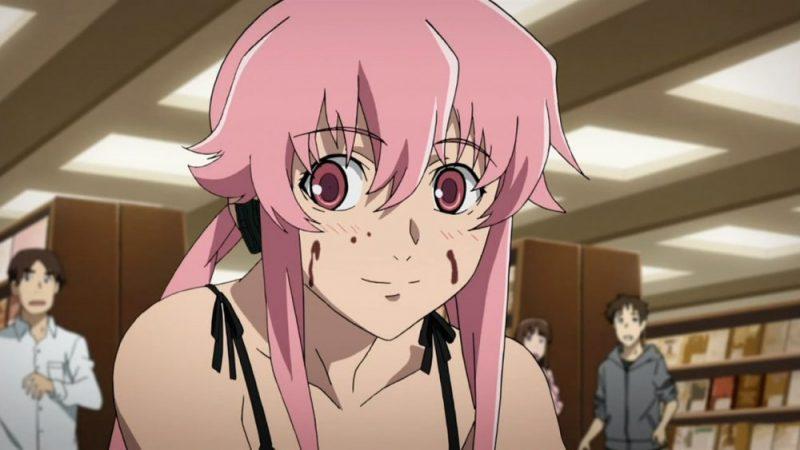 Genres: Psychological, Mystery, Thriller, Romantic, Supernatural, Shounen
Episodes: 26
Similarities
Momokuri & Mirai Nikki have in common stalking and obsession with their potential partner.
Plot Summary
Amano Yukiteru is a loner and observer, who finds himself frequently engaging in conversations with his imaginary friends – The God of Space and Time, Deus, and his servant.
What a shock will Yuki experience when he finds out that Deus is a real God, proving it by granting him a Random Diary that can predict future events around Yuki. Everything seems great until Deus decides that he will grant additional 11 diaries to the others as well.
Deus has only one goal – the owner of the diary who manages to kill all remaining Diary owners will become God, replacing Deus, who is about to die shortly.
The game "kill or be killed" begins.
See the Latest Mirai Nikki Products on Amazon
---
2. Akkun to Kanojo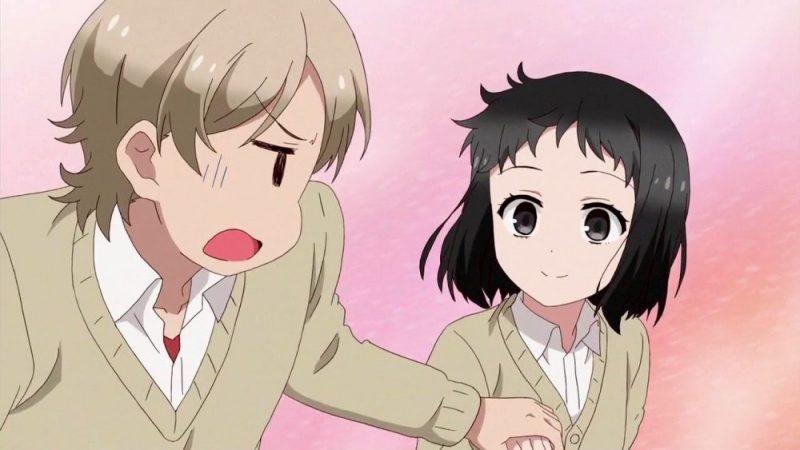 Genres: Comedy, Josei, Romance, School
Episodes: 25
Similarities
Both are short romance anime series that are fairly light-hearted & cute.
The main character of the story is completely obsessed with their love interest and does some serious stalking despite their love interest being oblivious to it.
Plot Summary
Atsuhiro "Akkun" Kagari dates the girl of his dreams but is unable to show any affection towards her due to his embarrassment. During their encounters, he always ends up acting tsundere towards her.
Despite all of the mentioned, he is very much in love with her and develops some serious stalking habits!
More Akkun to Kanojo to Read & Watch, Click here for Amazon!
---
1. Acchi Kocchi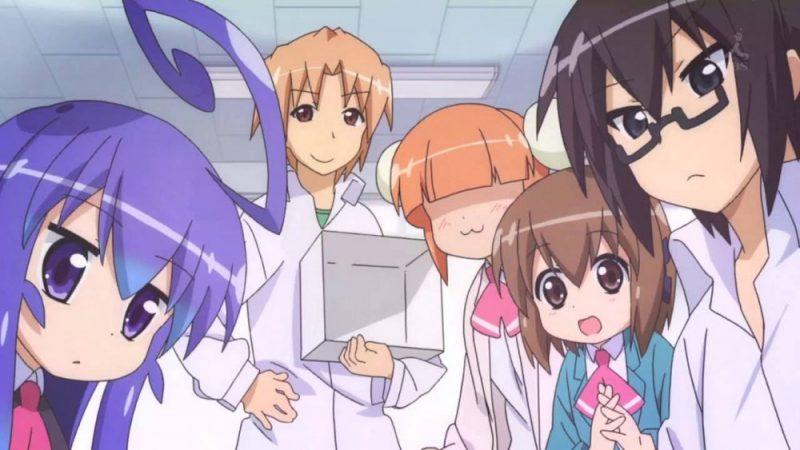 Genres: Slice of Life, Comedy, Romance, School
Episodes: 12
Similarities
Both are super fluffy romance anime about young love & the female main character is head over heels in love with the male main character.
Plot Summary
Tsumiki Miniwa is in love with her best friend, Io Otonashi. Despite their friends find them a perfect match, Tsumiki Miniwa has huge trouble confessing. Will she muster up the courage to confess her feelings?