B-gata H-kei is one of the anime I always recommend for ecchi fans who are interested in no-harem and stereotype-breaking shows. What can I say, I'm a girl and I genuinely wish there were more ecchi comedy anime like B-gata H-kei. You can relate to her struggles and it makes sense because the author is a woman.
The premise is pretty simple: Yamada is a stunning high school girl whose goal is to sleep with 100 different men. The only problem? She has zero experience. Consequently, she plans to have her first time with an inexperienced guy as well. Enter Takashi Kosuda, an average high school boy, who just so happens to be a virgin. But, of course, it's not going to be easy for Yamada, because Kosuda is as dense as stone.
That might seem to be an easy task because Yamasa is indeed beautiful, but in reality, she is very insecure because of her virginity and so she starts pursuing a very average-looking virgin classmate of hers.
These 7 anime are just like B-gata H-kei.
---
7. I Don't Like You at All, Big Brother!! (2011)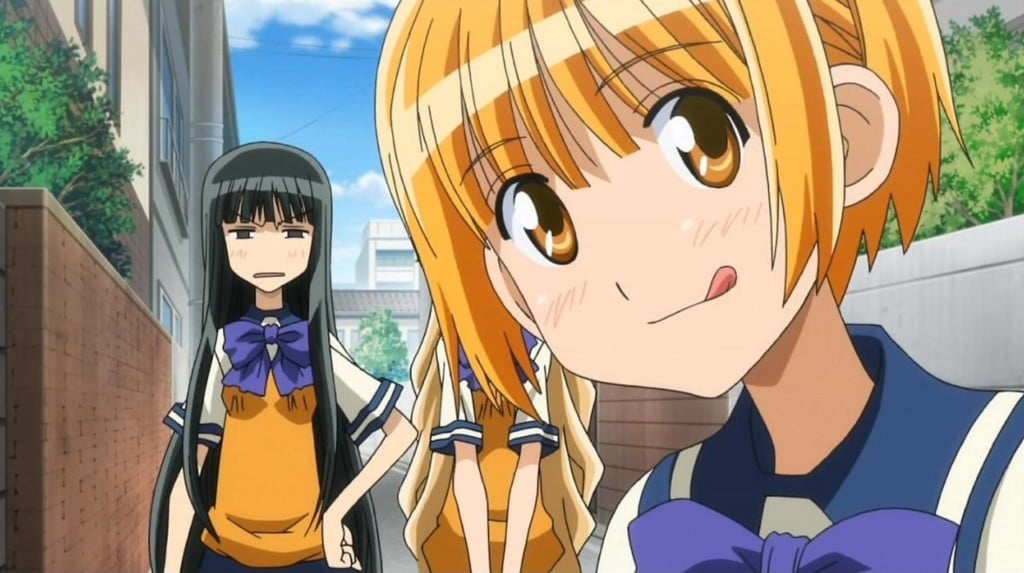 Genres: Harem, Comedy, Romance, Ecchi
Episodes: 12
Similarities
In both shows are lusty girls pursuing a shy and dim-witted guy.
Synopsis
The story centers around Nao, a junior high school girl determined to make her brother Shuusuke see her as a woman. She decides to throw away all his non-incest-related porn, but when she browses through his porno stash, she finds a photo album that does not include her in any of his early childhood pictures.
Just what on earth is that about?
---
6. Hajimete no Gal (2017)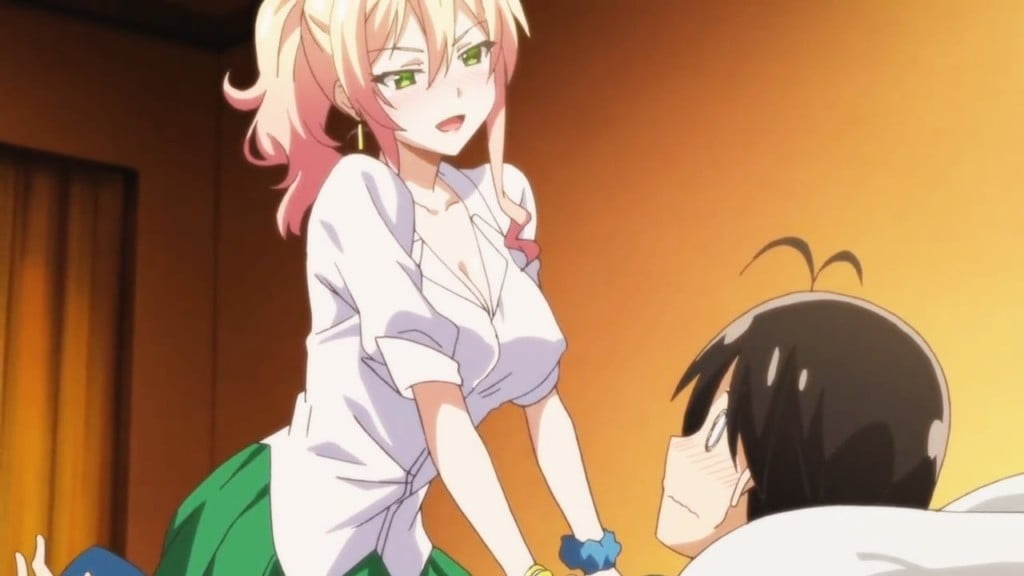 Genres: Comedy, Romance, Ecchi, School, Shounen
Episodes: 10
Similarities
The main protagonists are desperate to lose their virginity and both series are focused on teens' relationships in school. They are both rom-com with sexual undertones with a beautiful/ lewd girl and a shy/ quiet boy who is into that.
Synopsis
Junichi Hashiba is desperate to find himself a girlfriend. He seems to be out of luck until his friends force him into confessing to the gal, Yame Yukana.
Surprisingly, she agrees to be his girlfriend despite knowing that he might want to be with her only to lose his virginity. It doesn't stop with the beautiful gal – Junichi keeps getting attention from many female acquaintances.
---
5. Nazo no Kanojo x (2012)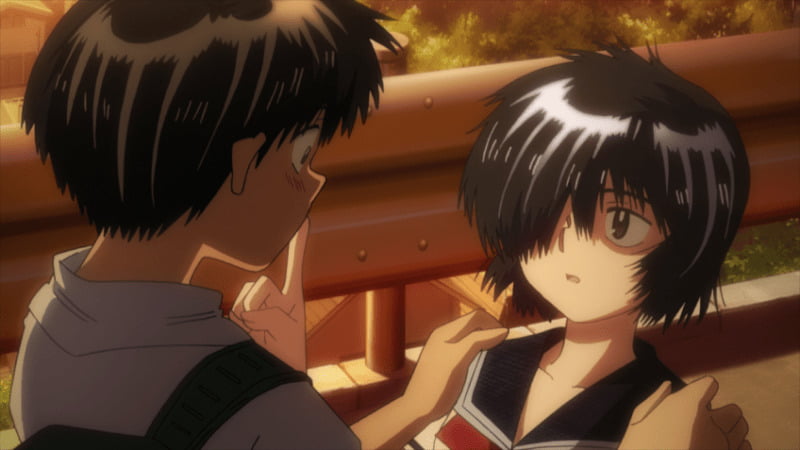 Genres: Romance, School, Seinen
Episodes: 13
Similarities
Both shows have a couple of virgins who are slowly falling in love while trying to understand each other (+ ecchi scenes).
Synopsis
Every girl is a mystery when you're a 16-year-old boy, but Mikoto Urabe is in another league. She carries scissors hidden in her panties. She sleeps on her desk every day. She seems to have no friends whatsoever. But none of that can compare to what happens when Tsubaki Akira decides on a whim to taste a drop of her drool while Urabe sleeps.
From that moment onward, things between Urabe and Akira are never the same, and the mysterious girl slowly becomes Akira's mysterious girlfriend. Along with their friends Ueno Kouhei and Oka Ayuko, Akira and Urabe try and navigate the minefield of high school first romance and all the strange things that happen along the way.
(Source: MyAnimeList)
---
4. 30-sai no Hoken Taiiku (2011)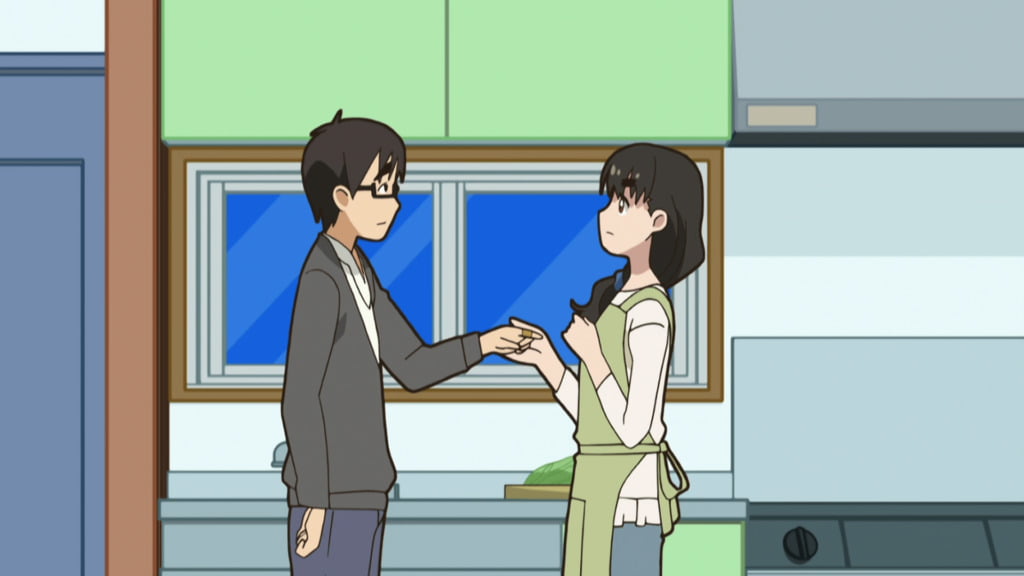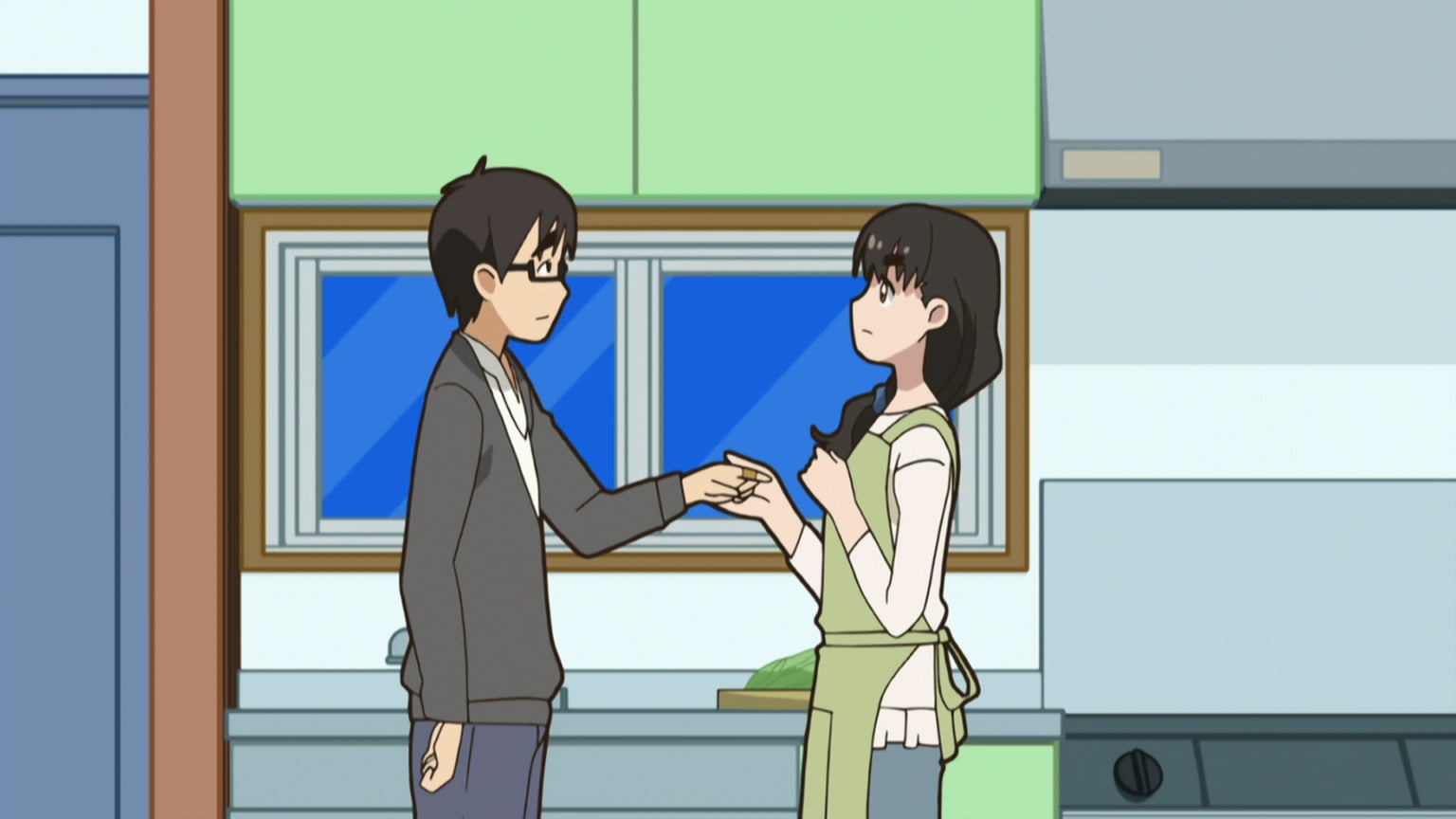 Genres: Ecchi, Parody, Romance, Seinen
Episodes: 12
Similarities
Both anime have ecchi and comedy as the main genres with the main protagonist who is trying their best to lose their virginity with the help of a deity.
Synopsis
Imagawa Hayao is a 30-year-old unmarried virgin. One fateful day, Two Gods of Love descend from heaven with the sole purpose to help Imagawa lose his virginity.
And thus, Imagawa begins his quest for love.
---
3. Midara na Ao-chan wa Benkyou ga Dekinai (2019)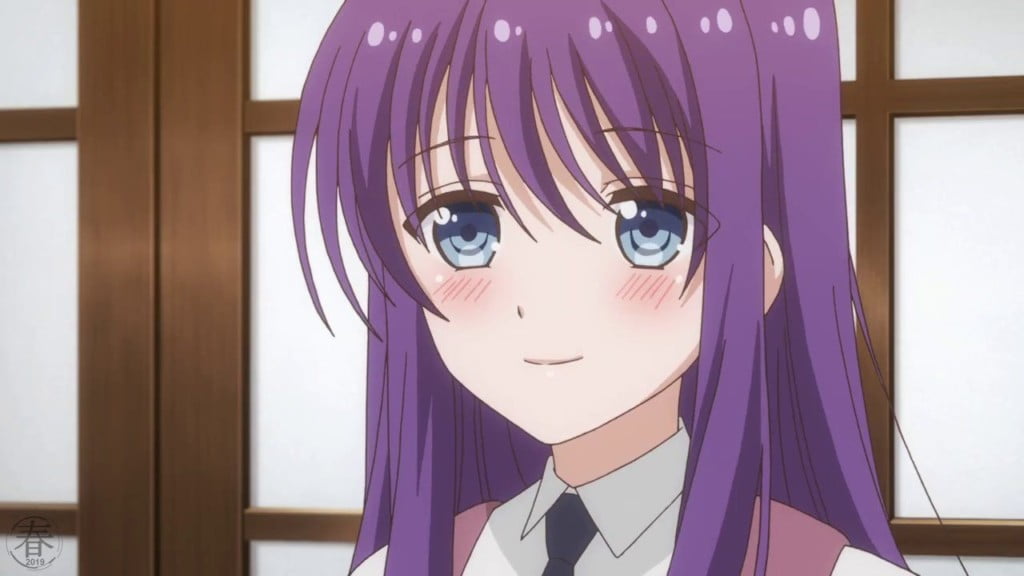 Genres: Comedy, Romance, Ecchi, Shounen
Episodes: 12
Similarities
Both shows are rom-coms centering around beautiful high school girls who are lusting for some sexual experience. The guys in these anime are both timid and certainly less perverted than the female lead.
Synopsis
As innocent as Ao Horie looks, she is the absolute opposite. Despite trying to act all composed and studious, Ao has lewd and scandalous thoughts all the time.
The situation worsens after Takumi Kijima, a boy with a pure mind, confesses to her.
---
2. Kiss x Sis (2010)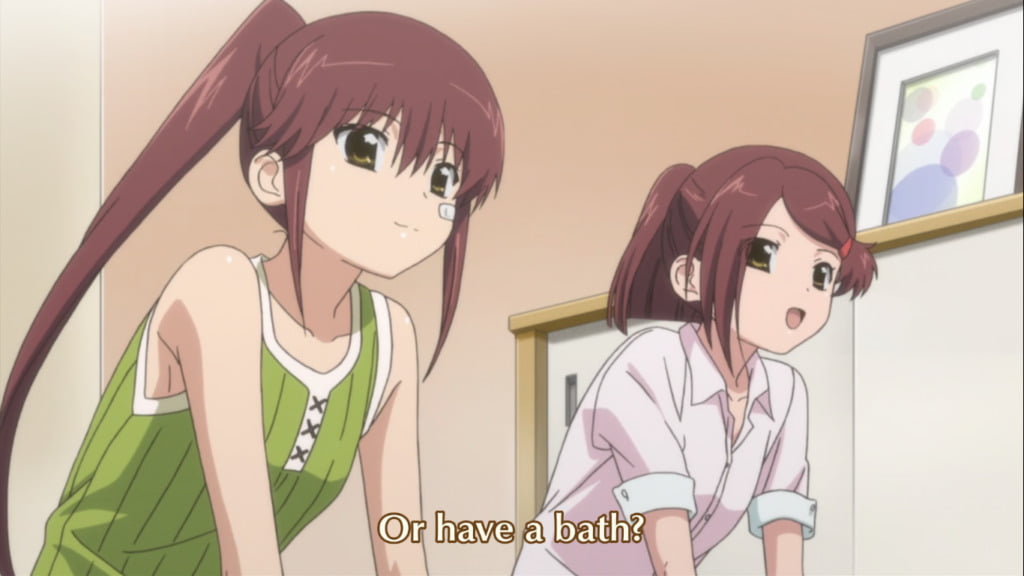 Genres: Harem, Comedy, Romance, Ecchi, School, Seinen
Episodes: 12
Similarities
The male lead has a problem with nymphomaniac girls who think of nothing else than sex. The male protagonists are not that perverted compared to the females of the series. Both also include a lot of ecchi/lewd scenes.
Synopsis
The story focuses on a middle-schooler Keita Suminoe and his step-sisters Ako and Riko, two cute twins, who are determined to seduce him at all costs.
---
1. Seitokai Yakuindomo (2010)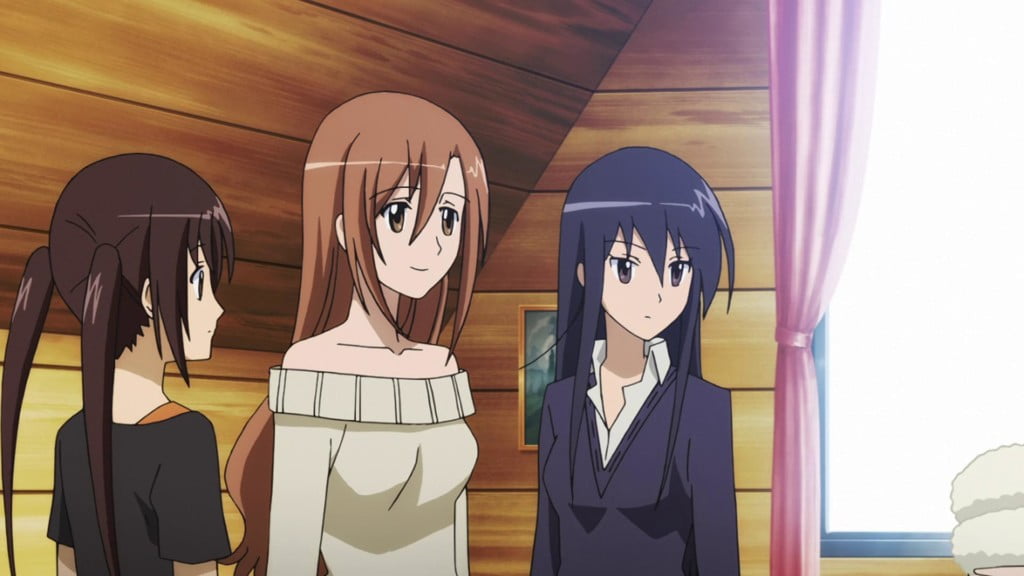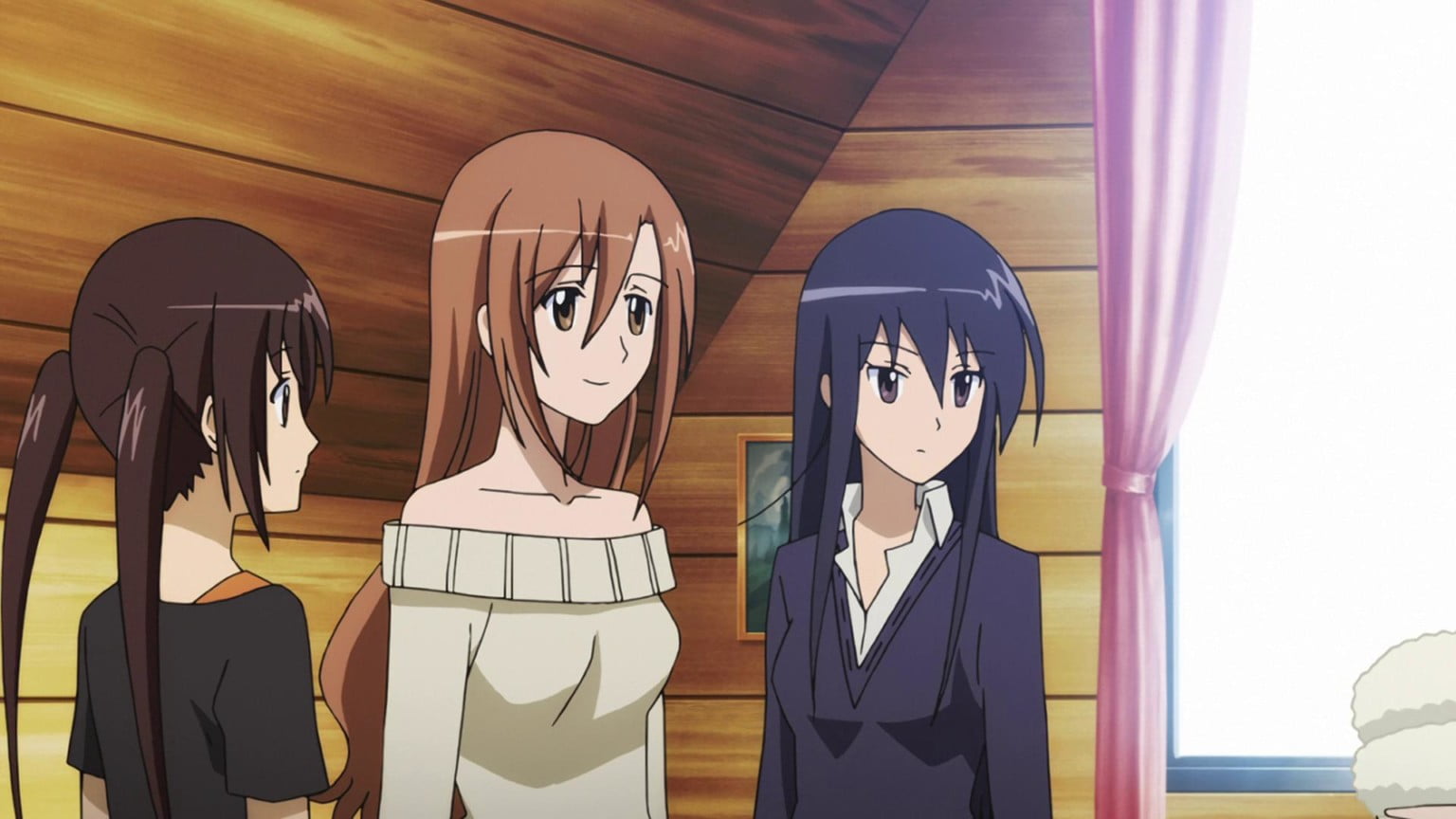 Genres: Comedy, School, Shounen, Slice of Life
Episodes: 13
Similarities
B Gata And Seitokai have a very basic story with a focus on lewd, dirty-minded, and beautiful high school girls. The girls tend to be "sexually aggressive/persuasive" towards a timid and less perverted guy. Both anime involve a lot of perverted jokes so if you enjoy such humor this is a perfect choice.
Synopsis
One all-girls school, Ousai Private Academy, has recently become a co-ed school. Takatoshi, a new student of Ousai Private Academy is asked to join the student council as the vice president. He soon finds out that he will have to deal with three beautiful student council officers.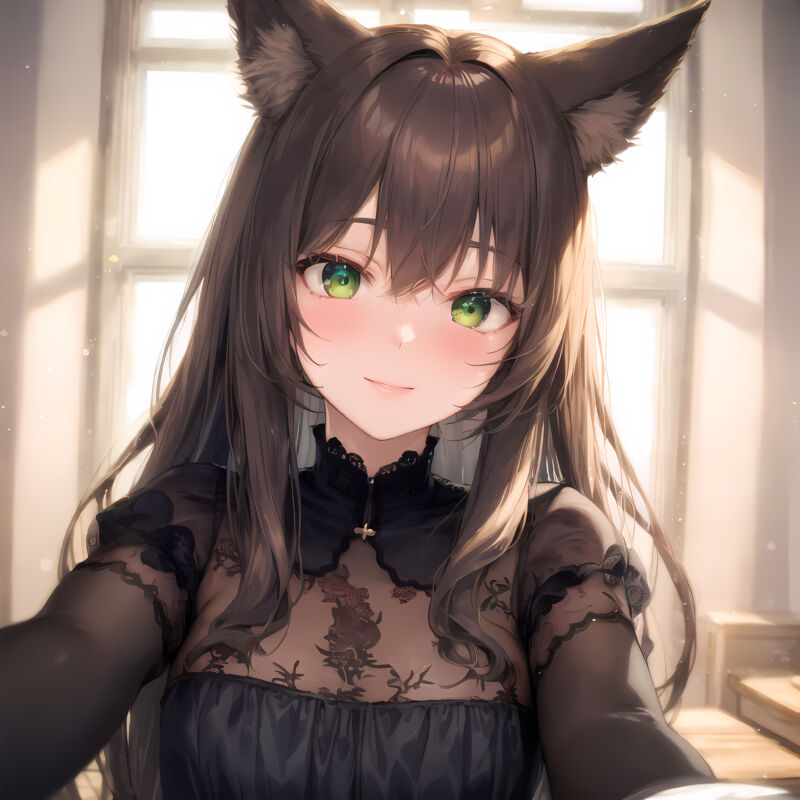 BEFORE YOU GO...
Thanks for reading my article!
If you enjoyed it, please consider supporting me on Patreon. As a Patron, you'll gain access to exclusive perks like stunning AI artworks that are not shared anywhere else, personalized AI-generated art pieces, and the ability to shape the future of this blog by suggesting topics you'd like me to cover.
Your support means everything to me and enables me to keep creating content that I'm passionate about. ✨

Also, you're welcome to join our 9 Tailed Kitsune Anime Discord community. We'd love to have you there! 🙌