I have to confess—I feel obligated to create a post about the best—in terms of naughtiness—lewdest, and naughtiest ecchi of all time.
Why? As a long-time anime watcher, I have seen so many different anime, ranging from gore to ecchi to yaoi, that even though I am not the biggest fan of ecchi I have sufficient knowledge about it and I find this very useful for people who are looking for such content.
I know that many people dislike ecchi due to poor quality when it comes to plot and character development, but is that really why are people looking for the "lewdest and sexiest" ecchi ever created? I don't think so. No judgment!
With that in mind let's take a look at the 10 lewdest ecchi (R+) ever made!
Disclaimer: This post contains affiliate links. If you use these links to buy something, I may earn a small commission, without any extra cost to you. As an Amazon Associate, I earn from qualifying purchases. Thank you!
---
10. Skirt no Naka wa Kedamono Deshita.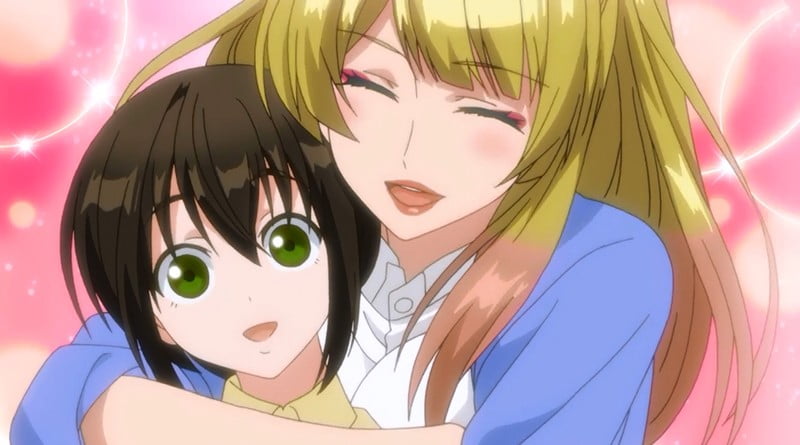 Genres: Drama, Ecchi, Romance
Episodes: 12
The story revolves around Shizuka, a reserved girl who decides to attend a local mixer party but can't help feeling uncomfortable. She soon begins to be hit on by a pretty female college student, Ryou, and the two leave to spend the night at Ryou's place.
Ryou unexpectedly kisses Shizuka and pushes her down on the bed, and while Shizuka just thinks that Ryou is a beautiful lesbian she soon discovers that Ryou is a man dressed as a woman.
---
9. Araiya-san! Ore to Aitsu ga Onnayu de!?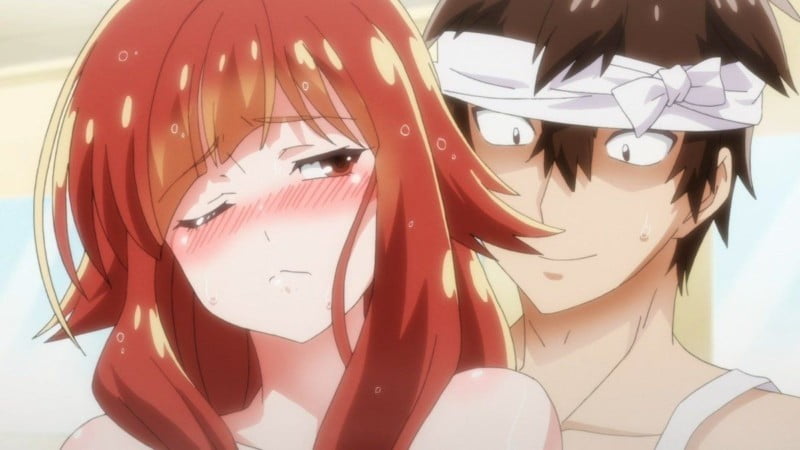 Genres: Ecchi, Comedy, Romance
Episodes: 8
Souta Tsukishima started to work part-time at his family's public bathhouse as a back washer and to his surprise, Aoi Yuzuki, a hot female classmate who constantly harasses him, visits the bathhouse on his shift.
The relationship between Souta and Aoi starts to develop when Souta washes Aoi's back.
---
8. Joshiochi! 2-kai kara Onna no Ko ga… Kudattekita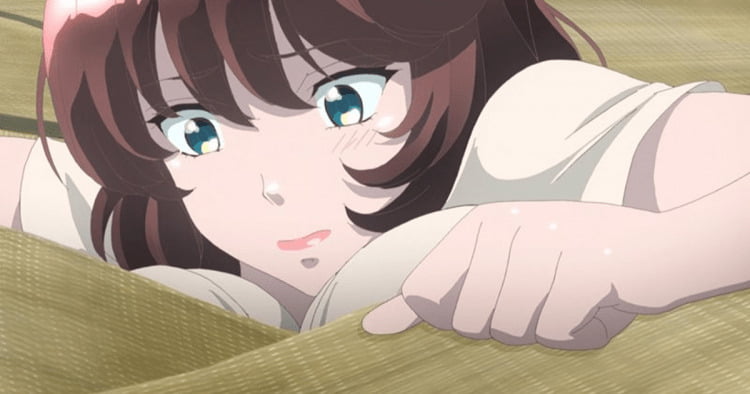 Genres: Ecchi
Episodes: 9
The ceiling collapsed and a girl fell through from the second floor!?
Sousuke lives in a rundown apartment building where his only consolation is that the landlord is a beautiful woman and the girl who lives above him is cute.
One day though, the ceiling above him creaks and… Bang! From the second floor, directly above him, the cute girl comes crashing down on him…!?
In an erotic encounter that can only be classified as a miracle, hearts and bodies are connected by chance. Then for some reason, he starts to live with both of these beautiful women!? Under this one roof, just what exactly will become of this crowded love triangle…!?
(Source: Honey's Anime)
---
7. 25-sai no Joshikousei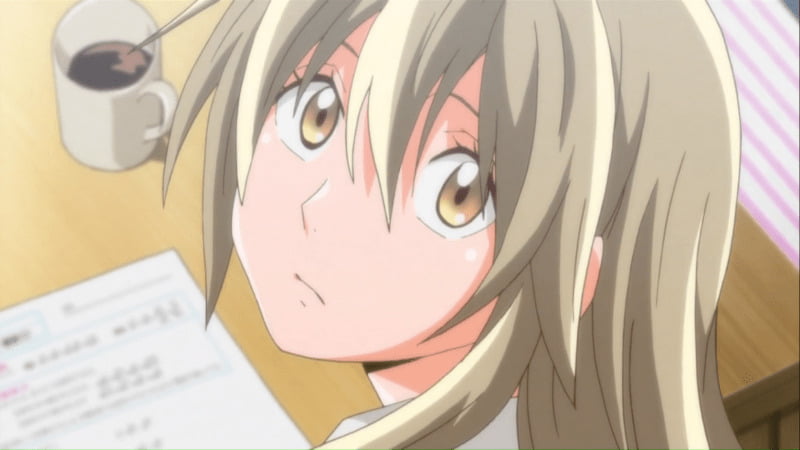 Genres: Ecchi, Romance, School
Episodes: 12
Hana Natosi finds herself in a strange situation – as per her aunt's request, she replaces her cousin's place at the school even though she is 25 years old. The two are practically identical, so it seems like a good plan, but only until Hana runs to Okito Kanie, her former classmate who is now a teacher at the same school.
She thinks her cover will get blown, but Mr. teacher has other plans with Hana.
---
6. Shuudengo, Capsule Hotel de, Joushi ni Binetsu Tsutawaru Yoru (The Night When Me and My Boss Spent the Night at the Capsule Hotel After the Last Train and He Passed His Fever to Me)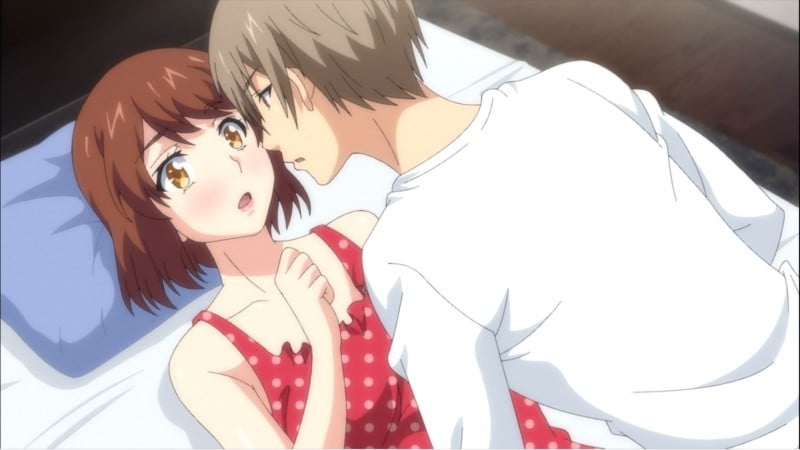 Genres: Ecchi, Josei, Romance
Episodes: 12
Minori is an office worker who constantly argues with her boss, Hadano. One fateful night, after a company drinking party, the two are having their usual argument when Minori realizes that she has missed the last train home. Minori and Hadano decide that they can spend the night at a capsule hotel located nearby, but an incident forces them to share the same capsule unit.
---
5. Souryo to Majiwaru Shikiyoku no Yoru ni…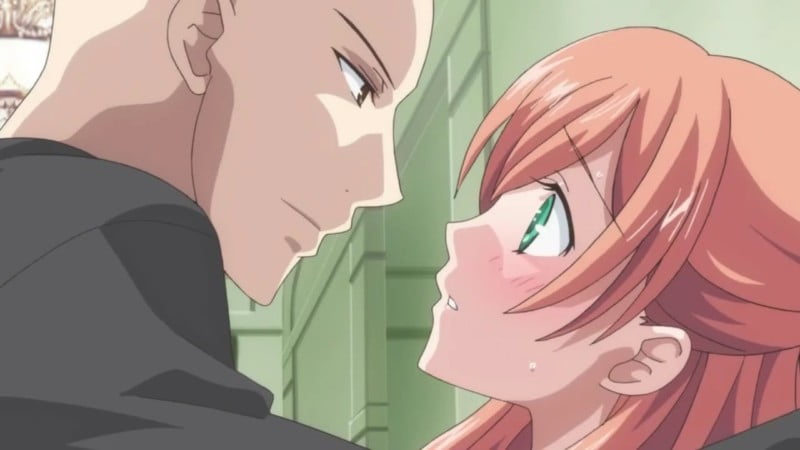 Genres: Ecchi, Drama, Romance
Episodes: 12
At a high school reunion, Mio Fukatani reunites with a classmate she has not seen in years—Takahide Kujou. She had always wanted to know more about the kind-hearted boy in high school, but once she realizes that Kujou has become a monk, she believes that any chance of getting to know him romantically is slim. Deciding to drink away her sorrows, she ends up walking home drunk, and surprisingly, running into Kujou who helps her get home.
However, once inside, Kujou's lust for Mio becomes apparent and the two share an erotic night of passion. As this steamy romance blossoms between these two unlikely lovers, Mio and Kujou will undoubtedly spend many nights together in utter ecstasy.
(Source: MAL)
---
4. Amai Choubatsu: Watashi wa Kanshu Senyou Pet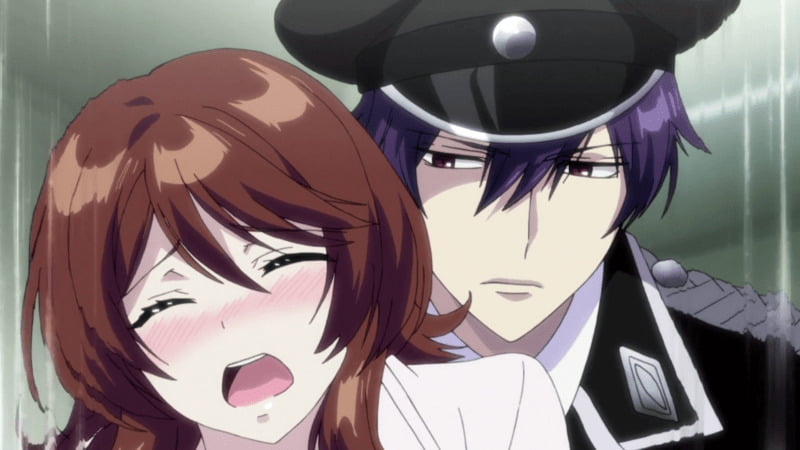 Genres: Ecchi
Episodes: 13
Hina Saotome gets framed and is sent to Kukuyoku Prison for embezzlement, and wants to desperately prove her innocence. While the situation is more than complicated, she soon learns that she is the only woman in a prison populated by men.
On top of that, Hina is getting consistently punished by a handsome and strict warden named Aki Myojin, who seems to want to capture not just her body but also her heart.
---
3. Yosuga no Sora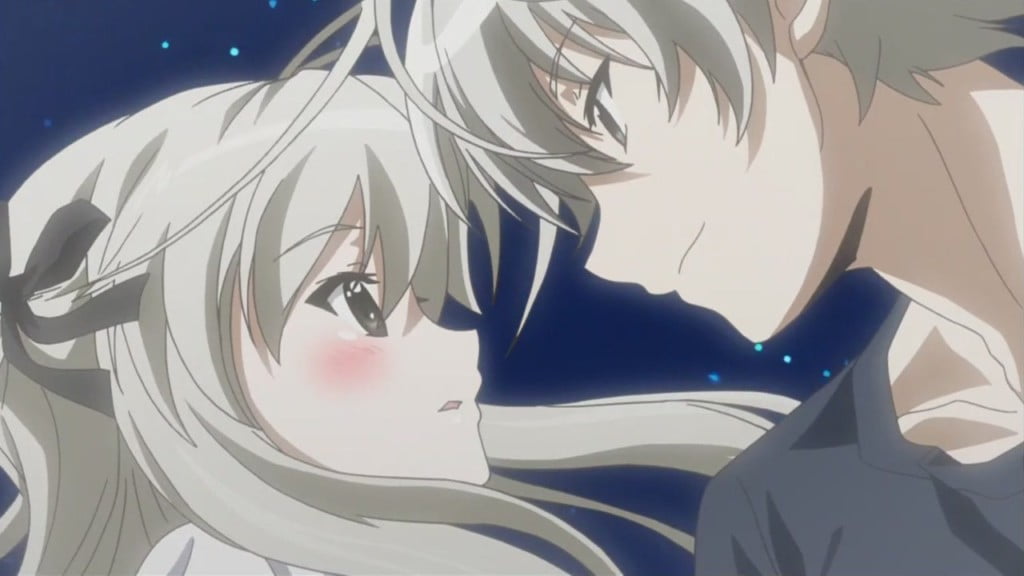 Genres: Drama, Ecchi, Harem, Romance
Episodes: 12
The story revolves around twins, Haruka and Sora, who had lost their parents in a car accident and decided to move to the countryside together. They might seem like ordinary siblings at first glance, trying to live a peaceful life at their grandfather's house, but the dark secret starts to unfold soon after they move in.
---
2. Aki Sora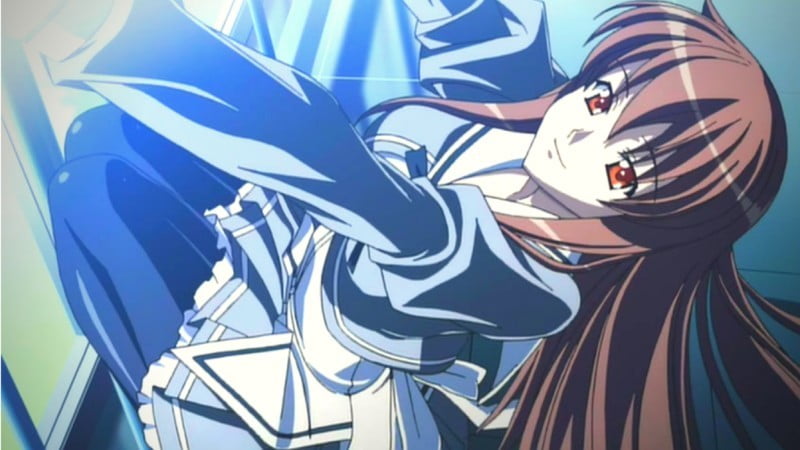 Genres: Ecchi, Romance, Seinen
Episodes: 2 (OVA)
The Aoi siblings, Aki and Sora are siblings who have shared an intimate bond since childhood. Both of them realize that what they feel goes beyond "normal" sibling love and so they keep it hidden from the outside world, engaging in lovey-dovey activities in secret. Even Nami, the twin sister of Sora, who lives with them has no idea about it.
As time progresses, Sora finds himself involved with many different girls, questioning his feelings for Aki.
---
1. Seikon no Qwaser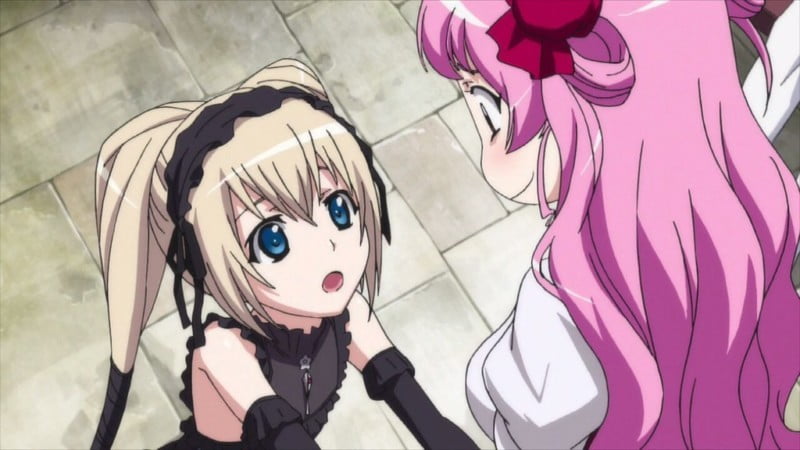 Genres: Action, Super Power, Supernatural, Ecchi, Seinen
Episodes: 24
Seikon no Qwaser is an action-fueled anime known for its fan service, particularly large breasts and pervy scenes.
The story centers around Sasha, a boy who is a Qwaser, capable of controlling chemical elements by partaking in Soma, a mysterious and powerful essence that can be found in milk produced by women. One day, he gets saved by two cute adopted sisters, and soon after he enrolls at the Academy, and thus, a really alluring school year begins!