Irina: The Vampire Cosmonaut is a Japanese science-fantasy light novel series written by Keisuke Makino and illustrated by Karei. An anime TV series adaptation by Arvo Animation premiered in October 2021. As you can probably tell, it's really difficult to find any anime like Irina: The Vampire Cosmonaut. I am pretty sure I do not know any anime that sends a vampire into space… However, I tried to pick various elements from the series and found some similar anime accordingly.
Here is a short synopsis of Irina: The Vampire Cosmonaut for those who haven't seen it:
Set in an alternate 1960s, two major superpowers⁠—the Zirnitra Union and the United Kingdom of Arnack—compete for the first successful human spaceflight. The Zirnitra Union seems to have one major advantage: they train a vampire as a cosmonaut.
Here are 7 anime similar to Irina: The Vampire Cosmonaut (Tsuki to Laika to Nosferatu).
Disclaimer: This post contains affiliate links. If you use these links to buy something, I may earn a small commission, without any extra cost to you. As an Amazon Associate, I earn from qualifying purchases. Thank you!
---
7. Kamisama Kiss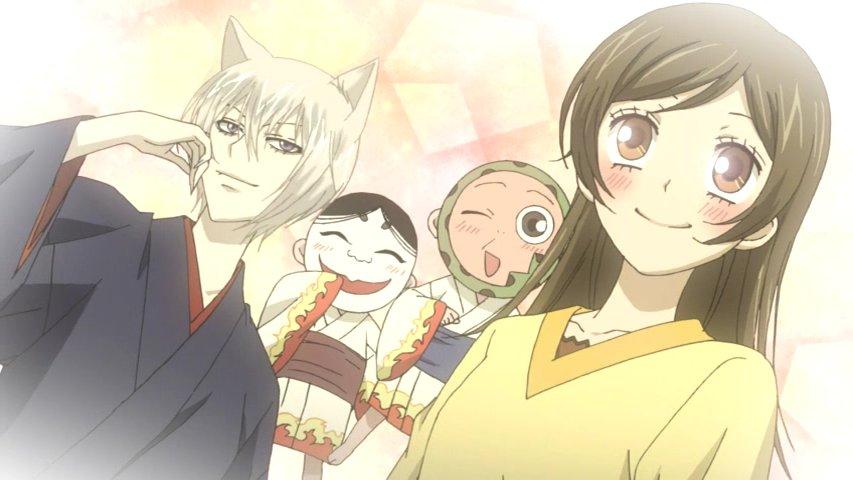 Kamisama Kiss is a wholesome romantic fantasy series like Irina: The Vampire Cosmonaut. If you enjoyed the romance between the duo, you might want to give it a go since one of them is also a supernatural being.
In Kamisama Kiss, Nanami becomes a land god after getting kissed on the forehead by a stranger she had saved. To show his gratitude for saving him, he says that he will leave his house to her. Since Nanami is homeless because of her father's debt, she hesitantly accepts.
After Nanami arrives at the address, she finds out that the so-called home is, in fact, a shrine—filled with shrine spirits and a pretty familiar, a fox yokai named Tomoe.
Can Nanami fulfill her tasks as a god?
RELATED: 10 Anime Characters Who Have Beautiful Purple Eyes
---
6. Rocket Girls

Rocket Girls is an adventurous space series about three girls who want to become cosmonauts.
Just like in Irina: The Vampire Cosmonaut, the main girl is preparing to be sent into space on an experimental spacecraft with questionable safety levels.
---
5. The Rising of the Shield Hero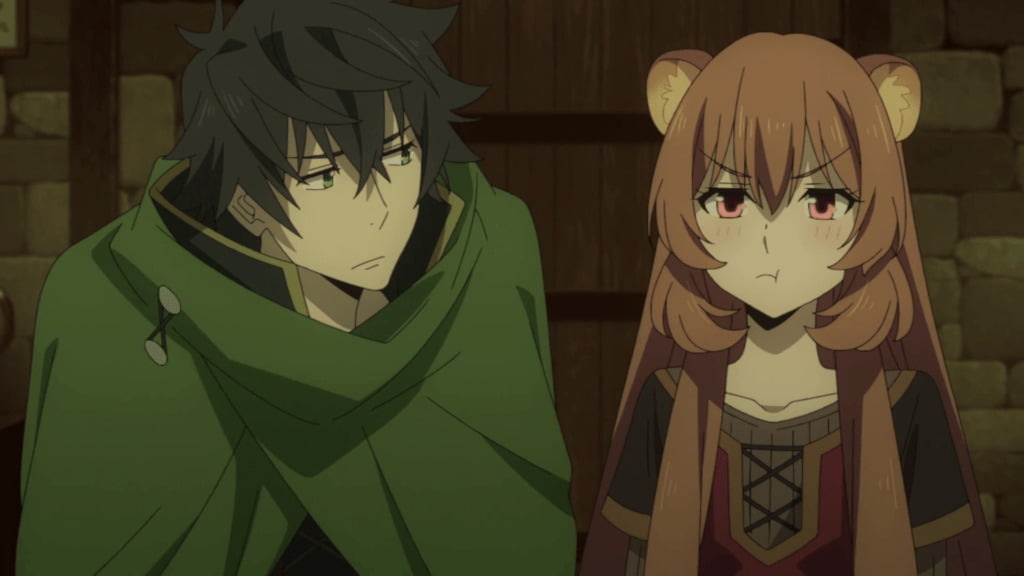 The Rising of the Shield Hero is your typical isekai about a summoned hero who gets betrayed and plans revenge. Too bad, he ends up getting a cute and loyal waifu and even saves the world on multiple occasions.
I know it might not seem like the most similar anime to Irina: The Vampire Cosmonaut but a very significant portion of the anime focuses on the relationship between the protagonist and the demi-human girl he bought from the slave trader. She also has a very tragic past like Irina which causes her to hate (or fear) humans. As they live and cooperate together, they naturally start developing feelings for each other.
---
4. Devils' Line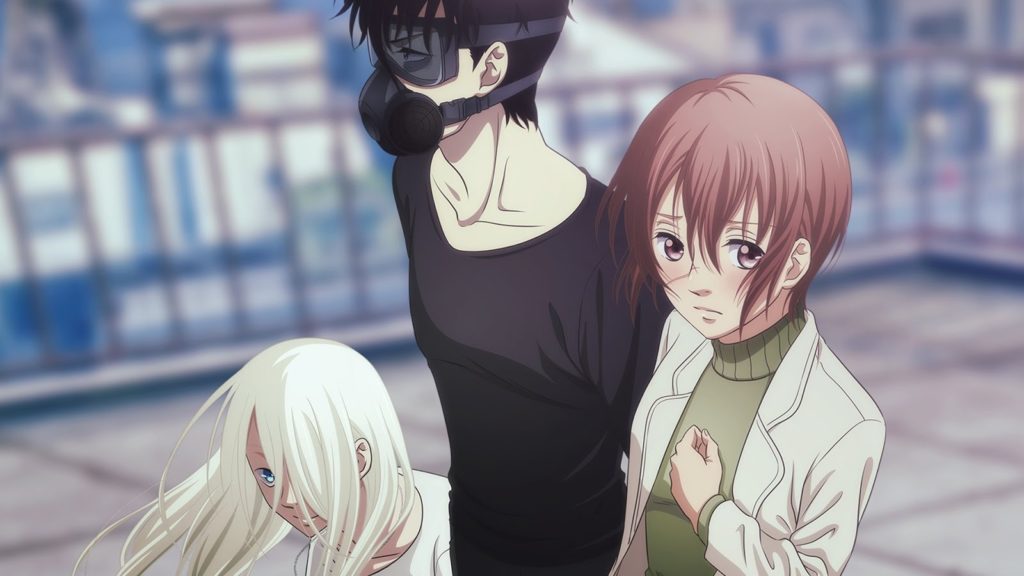 Devil's Line is one of the underrated romance/vampire anime that I consider a hidden gem.
It's a similar slow-brewing romantic story between a human a vampire but it goes further than that.
---
3. Plastic Memories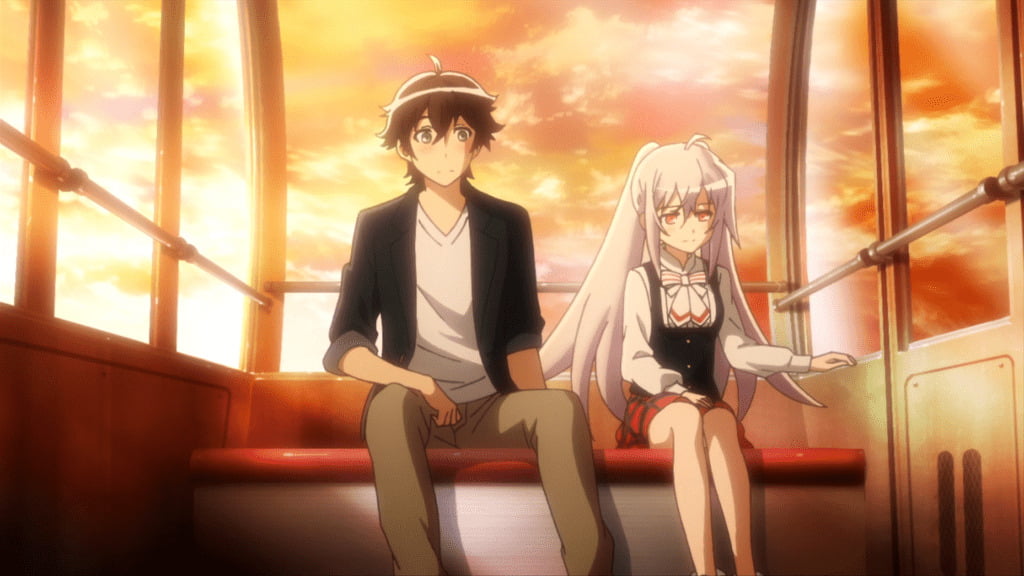 Plastic Memories is another emotional anime exploring a human and non-human relationship with girls whose days are numbered.
What first starts as a professional relationship develops gradually into love over time.
The male protagonist is very supportive and protective of his newly found companion, helping her to overcome her fears and ease her anxiety.
---
2. Saga of Tanya the Evil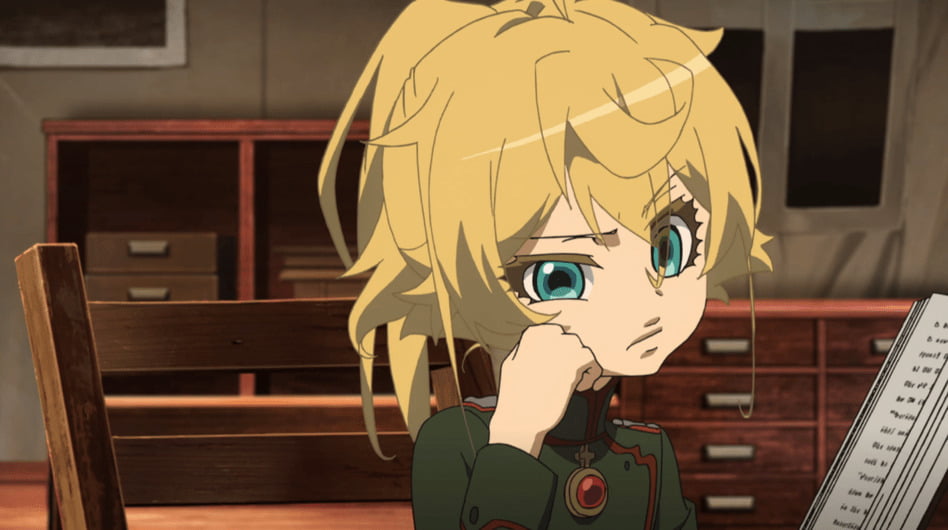 Both feature an alternate looking history look at a time close to the World Wars of our own world, with Saga of Tanya the Evil focusing on the actual conflicts and Irina: The Vampire Cosmonaut looking at the post-war period with a focus on the space race, both with a supernatural twist.
The main protagonist of both shows are also some variations of "evil" from the perspective of the inhabitants of their worlds, with Tanya being a ruthless expert tactician with a flair for magic, and Irina is a literal vampire cosmonaut.
---
1. 86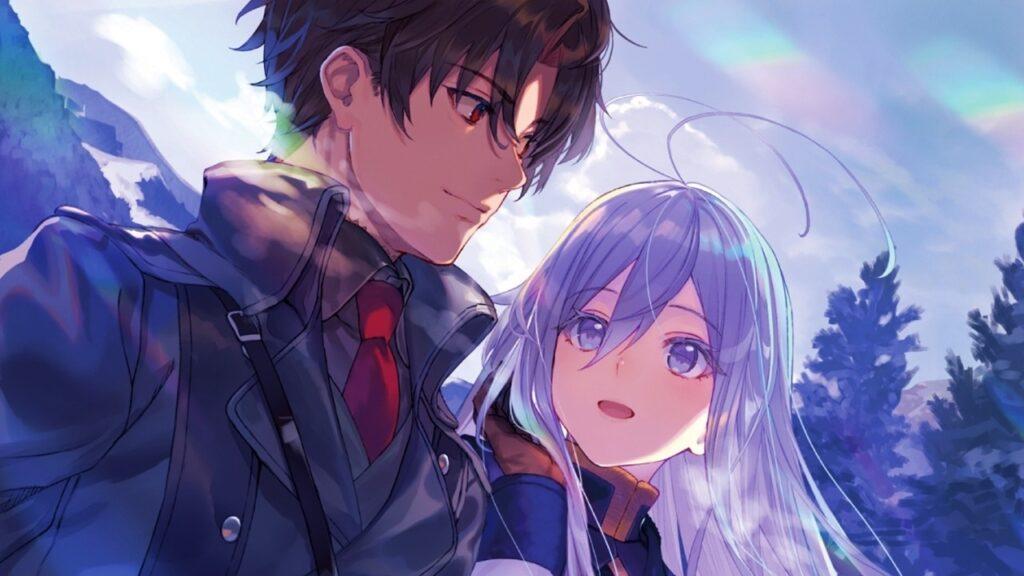 86 ― Eighty-Six is a series about an ongoing war between two neighboring countries, the Giadian Empire and The Republic of San Magnolia. The Empire of Giad is a country with sophisticated technology. The Republic of San Magnolia has just started growing in terms of technology.
The Empire of Giad sends troupes of drones that are remotely controlled to wage war on The Republic. Although they initially lose, The Republic develops their own drones called Juggernauts to fight back. While on the surface the public believes the war is being fought between machines, in reality, the Juggernauts are being piloted by humans labeled as "86s".
The reason why I find it similar to Irina: The Vampire Cosmonaut is the whole war/post-war atmosphere along with both of them tackling the themes of segregation, discrimination, and oppression of a certain race (or races, species).
On top of everything, there is TRULY slow progress in the romantic relationship between the protagonists, which is something you might appreciate. As you might have guessed, the one from the oppressed race (or species) will fall in love with the one from the superior race (or species) and vice versa. This is due to the behavior of the one from the superior race who is treating them with kindness and compassion.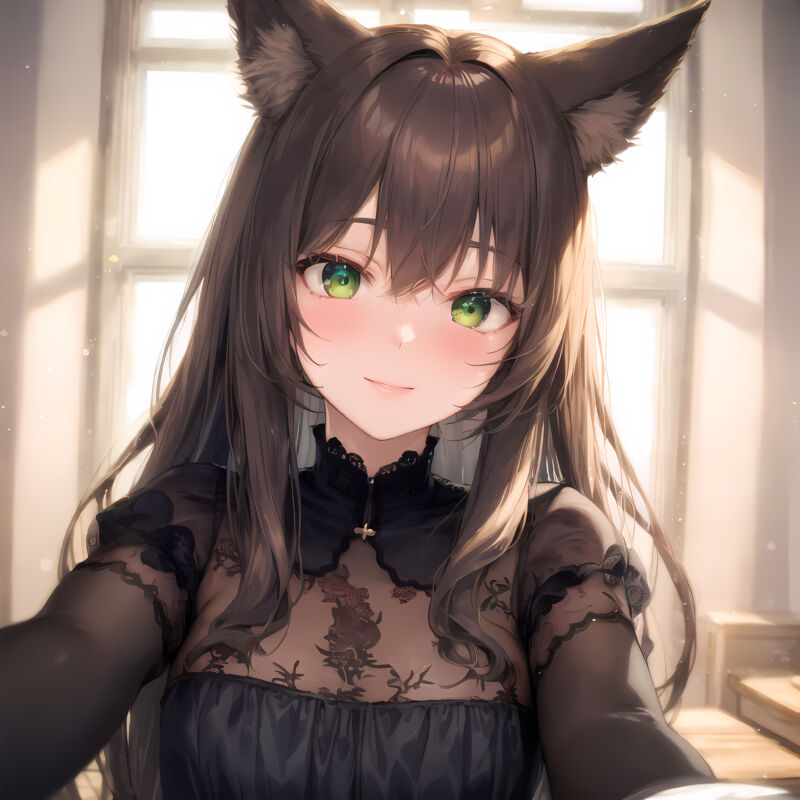 BEFORE YOU GO...
Thanks for reading my article!
If you enjoyed it, please consider supporting me on Patreon. As a Patron, you'll gain access to exclusive perks like stunning AI artworks that are not shared anywhere else, personalized AI-generated art pieces, and the ability to shape the future of this blog by suggesting topics you'd like me to cover.
Your support means everything to me and enables me to keep creating content that I'm passionate about. ✨

Also, you're welcome to join our 9 Tailed Kitsune Anime Discord community. We'd love to have you there! 🙌