Nisekoi is one of the most popular romantic comedy shows of 2014. It's a hugely popular show, featuring the bizarre pairing of Chitoge with Raku. From a chance meeting through their fake relationship to the twists in the story, Nisekoi keeps viewers in their seats and puts huge smiles on their faces the whole time. Their numerous adventures together keep anime fans wanting to find more anime Nisekoi.
Are you looking for more romantic comedy anime? Here is an assortment of anime similar to Nisekoi that will keep you entertained!
1. Bakemonogatari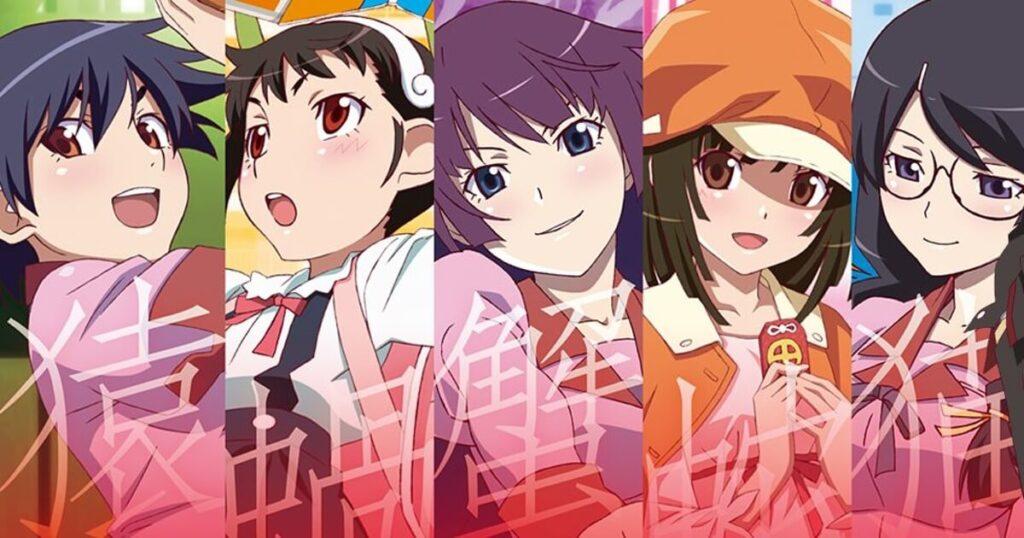 Bakemonogatari is another well-known harem-based comedy anime like Nisekoi, especially if you like supernatural elements. It also has one male character that is kind of distant and aids numerous girls and consequently attracts their attention. 
The directors for both Nisekoi as well as Bakemonogatari are the same. They each come from the same studio. This means that you will see a similar art style and animation.
Koyomi Araragi, the main male character in Bakemonogatari is a third-grade high schooler. What makes him unique is the fact that he has supernatural powers that result from an attack by a vampire.
Then, one day, a classmate named Hitagi Senjougahara slips down the staircase. There is nothing serious happening since Koyomi can catch her before she is injured. Koyomi is shocked at the fact that Hitagi appears to be weightless. He believes that there is a supernatural cause and offers his assistance to Hitagi but she refuses. After constant pressure, she accepts his help.
As the series develops we are able to see more characters suffering from supernatural issues and Koyomi is determined to assist them. This is the core of the plot.
2. Toradora!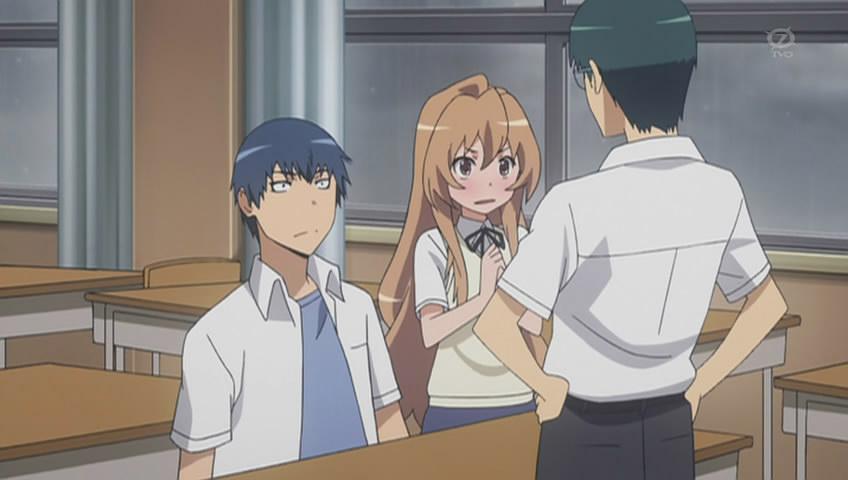 Ryuji Takasu is a high school student who is looking for a romantic partner. However, his ferocious eyes make him appear intimidating and a bit delinquent.
One day, he stumbles upon Taiga Aisaka, a petite but cute girl from his school. Taiga is not a fan of Ryuji however, she soon asks for his assistance because she has a crush on his best friend named Katamura. On the other hand, Ryuji prefers Taiga's girlfriend, Minori.
And so, they both decide to help each other out with their relationships however, they quickly find themselves being in love with each other instead.
Check out: An In-depth Analysis of Toradora!
3. To LOVE-Ru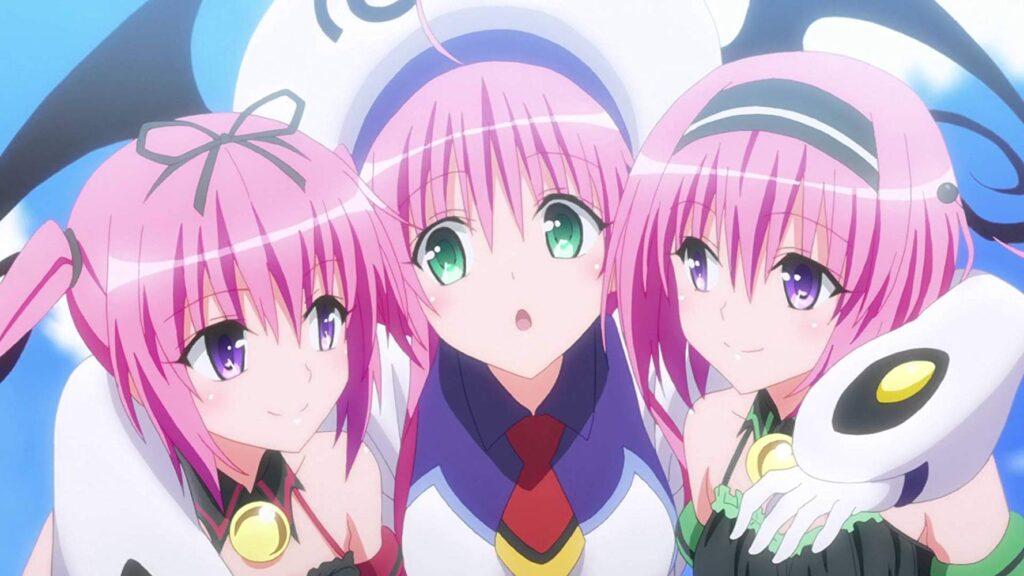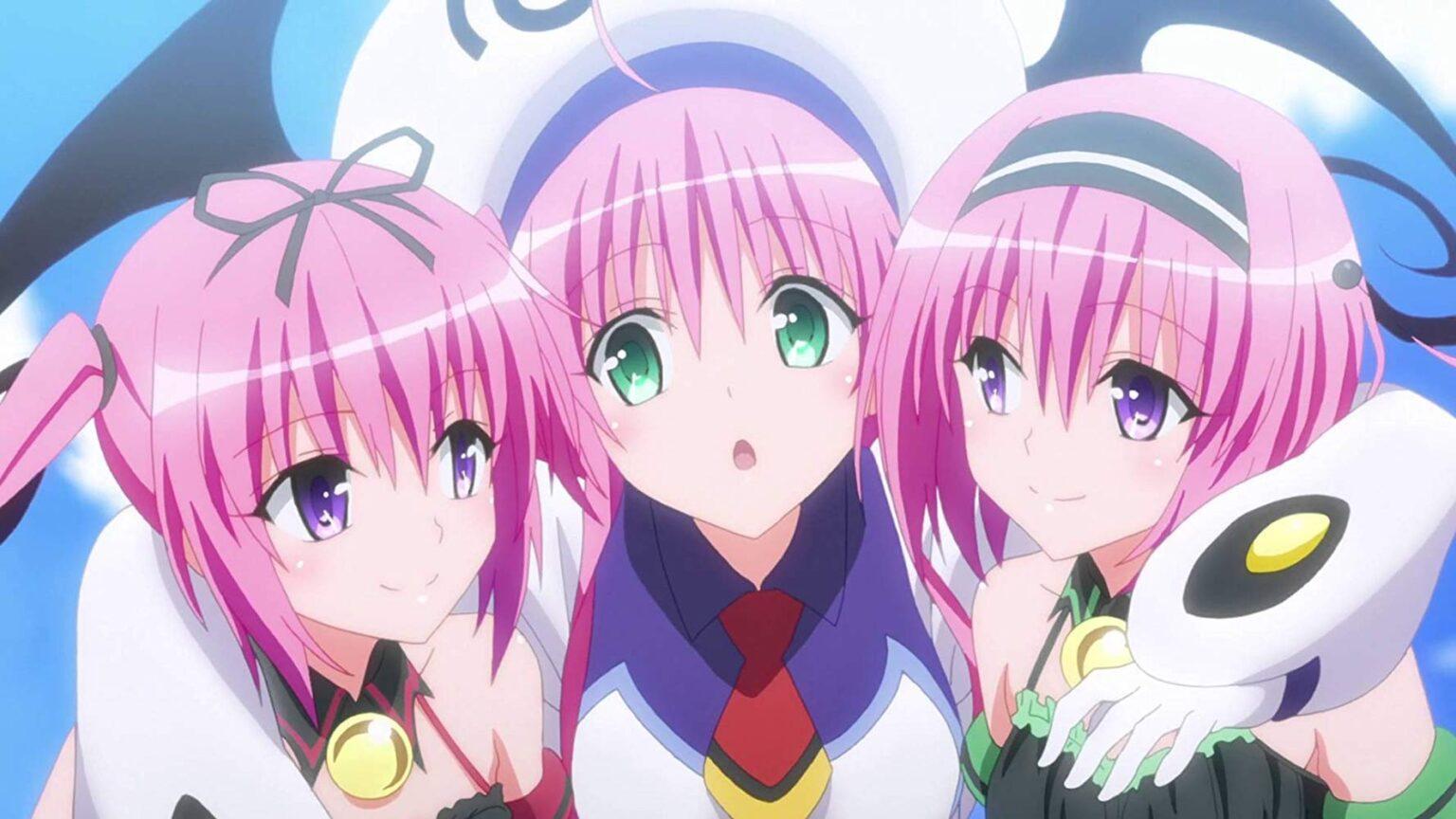 To LOVE-Ru can be described as one of the most popular romance harem anime you can come across.
If you loved Nisekoi because of its sexual tension but would like to add certain ecchi scenes to enjoy, then check out To LOVE-Ru.
While there's not any hatred or conflict between the male or female characters, the story is like that of Raku Ichijou in Nisekoi. In this show, the main character is taken into a relationship without any warning.
To LOVE-Ru is a fun anime series like Nisekoi and if you're seeking something to watch to take some time away from your normal routine you should check it out.
RELATED: Top 20 Best Anime Girls With Green Eyes
4. Noucome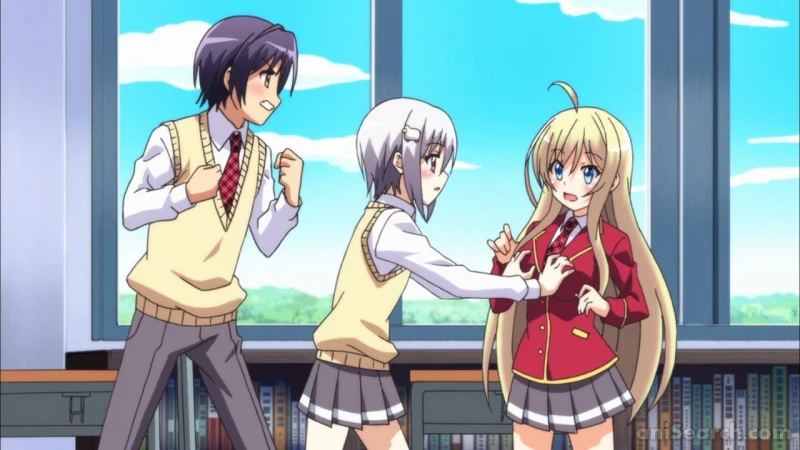 Kanade Amakusa has been cursed by the Absolute Choices curse, a system that forces him to pick one action out of the options the system presents. The majority of these options are bizarre or absurd which has caused him a bad reputation. 
One day, he takes action that causes a charming girl to drop from the sky, along with the promise of more hysterically hellish choices.
5. Oreshura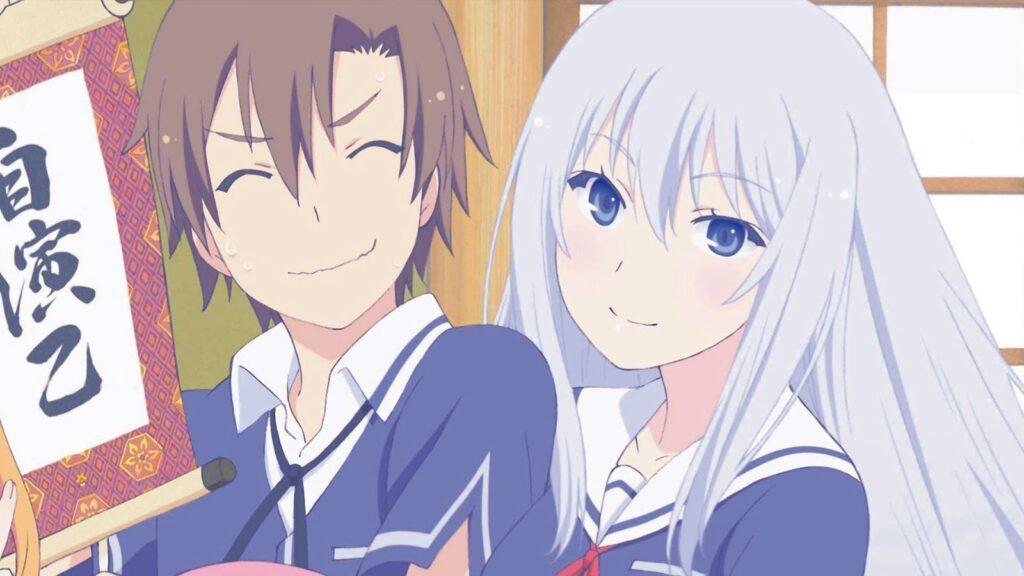 Ore no Kanojo to Obsananajimi ga Shuraba Sugiru is a romance/harem/comedy anime. It is another anime series similar to Nisekoi. 
The dilemma for the protagonist of both anime series is similar: the protagonist needs to be in a fake relationship, however, the motives behind it are totally different. In addition, when the main character enters this fake relationship, he also starts being noticed by other girls (it would not be the case otherwise).
Eita Kidou doesn't believe in love anymore. However, this disbelief in love is not due to the result of a messy breakup or due to any fault of his own. The reason behind his skepticism when it comes to love is the infidelity of his parents which caused his family to fall apart. He is not interested in anything else besides his studies and strives to be a good student in order to become an ophthalmologist in the future.
However, his lack of interest draws the attention of Masuzu Natsukawa, the class's love interest. Masuzu is exhausted by all the attention and love she is receiving. To avoid all this, she asks Eita to become her fake boyfriend. He doesn't agree initially but once she finds his journal and threatens to publish it online, he reluctantly agrees.
Unfortunately, this fake romance is destined to bring unwelcome attention and troubles into his normally peaceful life.
6. Wotakoi: Love Is Hard For Otaku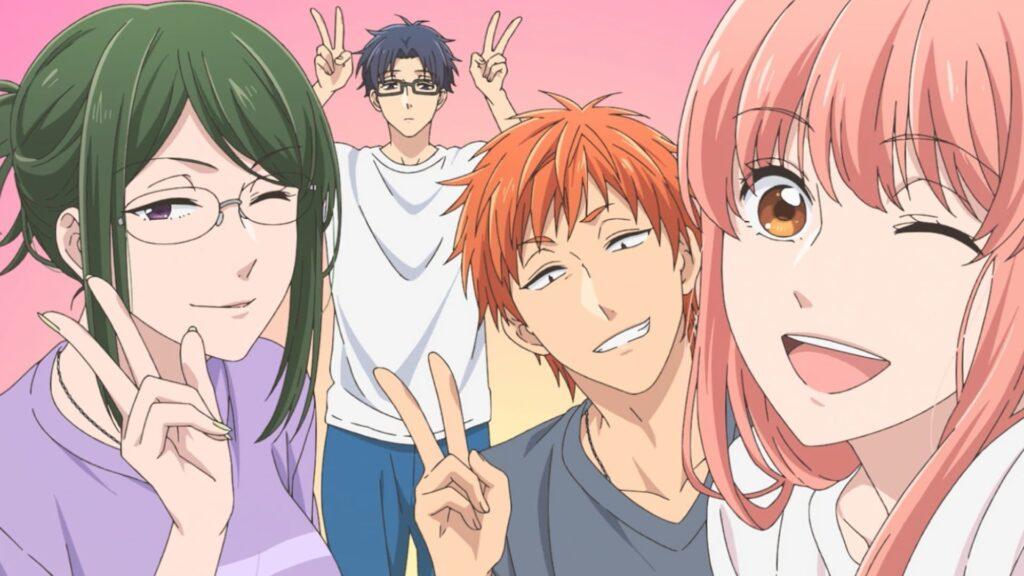 The basic formula of high school rom-coms can work perfectly even in universities or workplaces. We usually associate otaku hobbies with high-schoolers but this hobby can last a lifetime and we should not forget that.
The same can be said for Wotakoi Wotakoi, where four geeky office workers have an unrestricted love for video games, anime, and dating simulations.
The two main couples aren't exactly perfect but they are incredibly charming. It's really fun to watch adorable awkward otakus doing stuff together!
7. Oresuki: Are You Really The Only One Who Loves Me?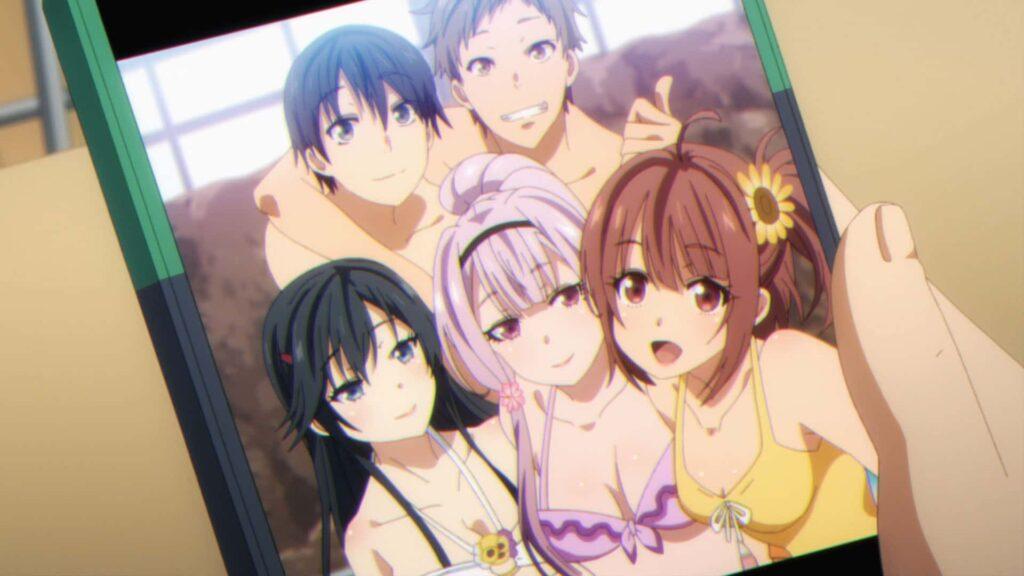 The series is a high school rom-com anime and the cast is full of adorable and charming female characters for the male lead, Kisaragi, to meet and get to know. But wait a minute—there's plenty of rivalries between the girls and Kisaragi is soon caught in a maze of romance and relationships.
It's entertaining and fun mostly, however, there's an unspoken joke about a bench in the park where life-changing revelations are revealed. The library's shy girl might be more than meets the eye!
8. Baka & Test – Summon The Beasts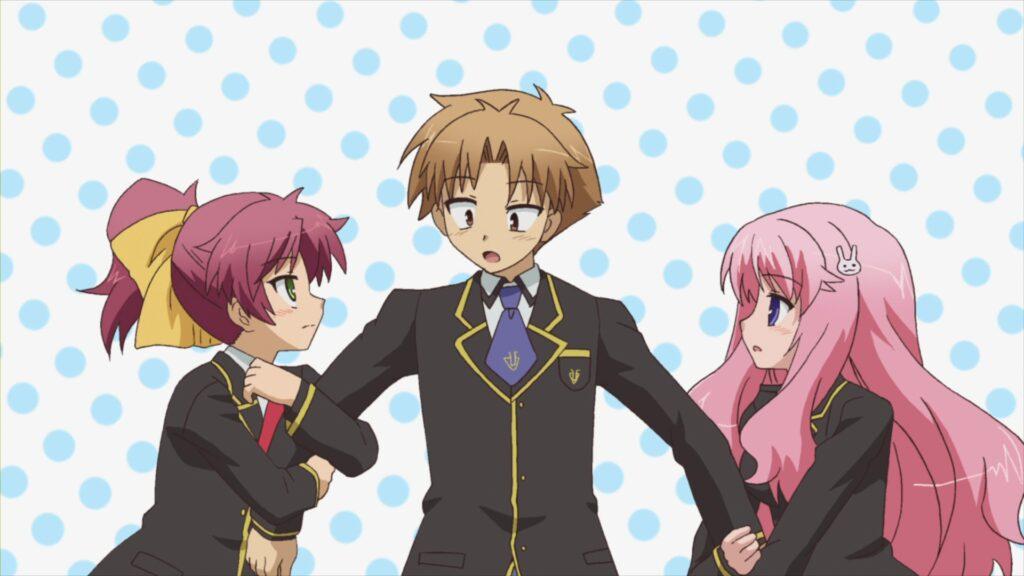 Baka & Test takes place at Fumizuki Academy, a school where students are sorted into classes according to their academic achievements.
The story is centered around Akihisa Yoshii & his quirky classmates as they engage in numerous snarky situations.
Baka & Test may not be a popular show however, it's certainly one of the most entertaining ones. There are a few romance elements scattered throughout but the entire thing is performed for fun.
9. Saekano: How To Raise A Boring Girlfriend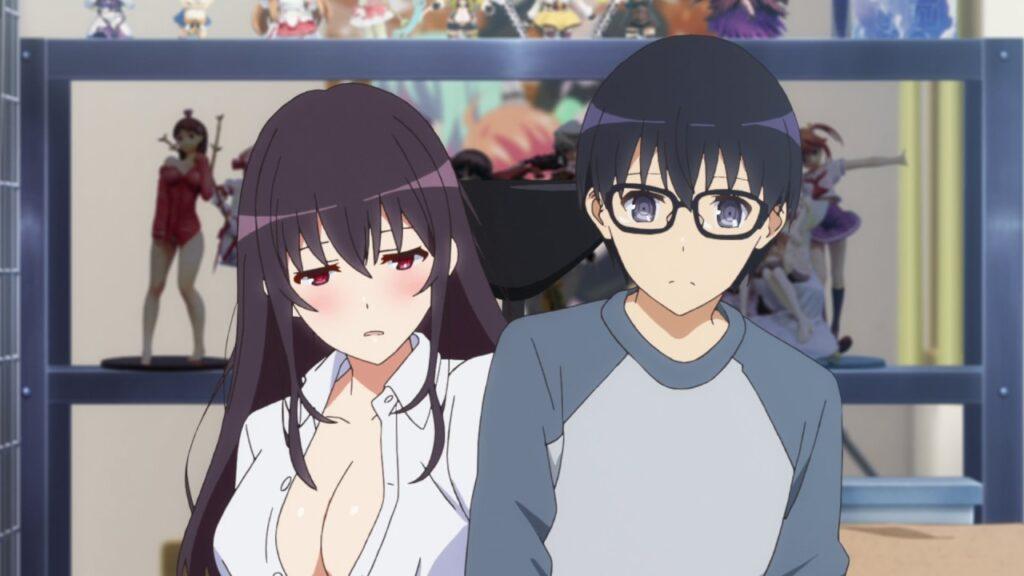 Saekano tells the tale of Tomoya Aki, a high school otaku who upon meeting a classmate called Megumi Kato (our Best Black Hair Anime Girl) decides to create a visual novel featuring her as the main heroine.
The story will follow Tomoya and his extremely talented colleagues as they work on creating their own game.
Saekano appears to be a typical harem at first but it does an amazing job of introducing the characters and dissecting their dynamics and relationships while moving the plot ahead.
10. Golden Time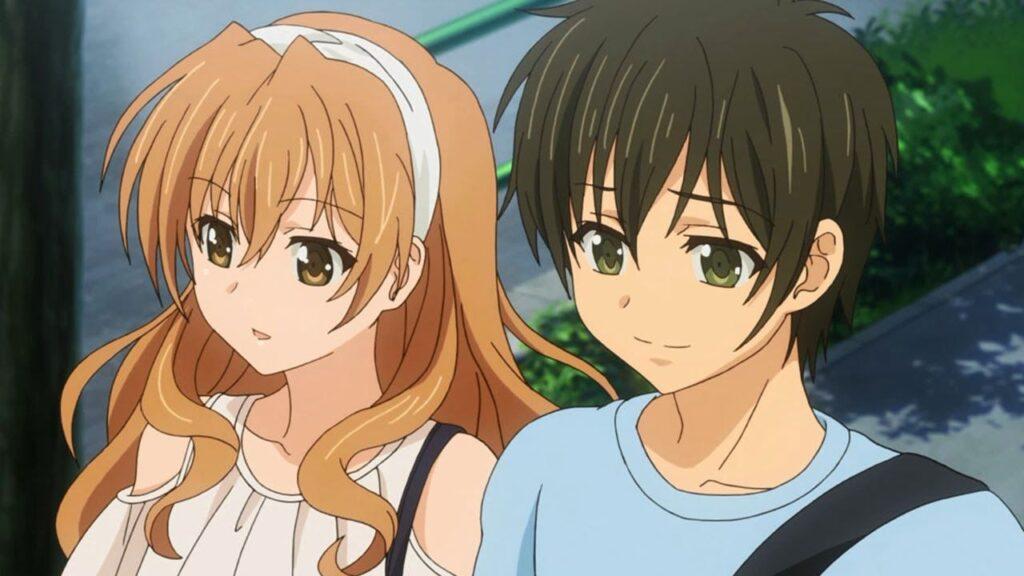 Banri Tada is a college freshman who lost his memory following a fall from a bridge. 
On his first day at the law college, he runs into Mitsuo Yanagisawa, another fellow freshman. A gorgeous girl called Koko Kaga walks up to them and slaps Mitsuo with a flower bouquet. It is revealed that Koko is a childhood friend of Mitsuo and plans to marry him in the future. But because Mitsuo is not in love with Koko, she soon comes to understand that it's hopeless to pursue him any further.
Banri, on the other hand, likes Koko from the start. As the two start spending more time together, Koko eventually realizes that she loves Banri.
---
Guest post by Marie (blogger at nntheblog).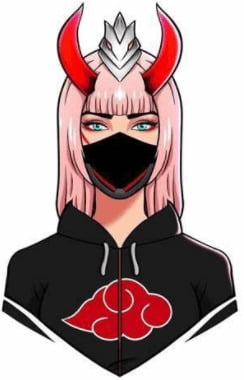 Hi! My name is Marie and I think we should be friends… So come on in, make yourself comfortable… Manga & Anime fan since I was 7 years old… I blog in my free time. Today, 9tailed Kitsune gave me the opportunity to present you with some blog topics. So enjoy your reading!