10+ Most-Viewed Anime Music Videos
AMVs (or anime music videos) certainly make our lives better.
Since youtube started to be a huge thing, they flourished!
AMVs have all sorts of functions. They can motivate you, boost you with energy, and also better your mood.
If I feel down, I usually just watch some motivating AMVs and it helps. A lot!
I had to take look at what are the most popular AMVs and found many new ones! Thanks, Youtube search system.
All of them have at least 35 million views, so numbers are talking by themselves! These are all anime music videos made by FANS. I included both anime (Japanese ones) and computer-animated series made by other countries as well.
Fun fact – you can find Dragon Ball AMVs in this top 10 three times. Such wow!
These 11 AMVs are the most-viewed by far!
---
11. Mega Charizard X vs Mega Charizard Y -Anime- HD AMV (35M)
With more than 35 million views, this battle between two powerful Pokémons along with awesome rock music surely deserves the views it has earned. The scenes are taken from anime named Pokémon the Series: XYZ, which aired during 2015 and 2016 with 47 episodes.
The original song used in this AMV, 10 Seconds From Panic by Cult to Follow, has less than 3 million views! 😀
10. [ Boruto AMV ] Runnin – Adam Lambert (36M)
The video has been taken down. 🙁
The popular song by Adam Lambert, Running, along with epic action scenes from Boruto, has reached more than 36 million people.
Cus he keeps running.
9. XXXTentacion – I Don't Wanna Do This Anymore (Teen Titans AMV) – (36M)
36 million views and counting!
Beast Boy and Tara moments from Teen Titans got depicted perfectly in this AMV.
The song used in this AMV with the same title as the AMV has 32 million views.
8. Miraculous Ladybug AMV | NateWantsToBattle (36M)
Miraculous Ladybug AMV really matched the song well with the video. It combined a cover of the theme song of the Miraculous Ladybug series with the best fitting scenes from the same series.
That has earned this AMV more than 36 million views since 2018!
7. Naruto and Kurama [AMV] – Bring Me Back To Life
This AMV depicts the development of the relationship between Naruto and Kurama. It has more than 38 million views and still going strong!
The music used in the AMV, Bring Me Back To Life by Extreme Music has around ~19 million views, so it's quite funny how this AMV preceded it
6. Goku Vs. Jiren「AMV」- Get Me Out (43m)
Goku vs Jiren AMV is taken from the anime called Dragon Ball Super. It has over 43 million views. It combines rock music that is typical for AMVs with a legendary fight scene.
5.  Koe No Katachi ❤ RISE「AMV」(45M)
This cover of Rise is for sure working very well for this sad and deep AMV. It has reached more than 45 million views in 3 years!
The beautiful movie used in this AMV is called Koe no Katachi. 
4. Dragon Ball Super 「 AMV 」- Goku vs. Gohan – Centuries (48M)
The fourth-place goes to this motivational and energetic AMV. It's taken from the anime with the same name (obviously) and has over 48 million views since 2017.
3. The Flash Superhero Music Video AMV (52M)
Don't you want to be a Superhero? An unusual (I have troubles identifying the genre) song by Simon Curtis was paired in this case with an animated movie called Justice League: The Flashpoint Paradox.
It has reached more than 52 million people since its creation (2014).
2. Dragon Ball Super [AMV] – Courtesy Call (60M)
The second most viewed AMV is sitting at 60 million views.
Taken from the anime called Dragon Ball Super, it mixes powerful fighting scenes with rock music.
1. you can be king again (122M)
The most-watched fan-made AMV is this emotional rollercoaster. It's from the anime movie called Hotarubi no Mori e and somehow, it managed to depict its beautiful raw emotions perfectly.
It has over 122 million views and tops this list.
If you never cried during any anime – bear yourself. You will probably shed a tear or two during this one. It is beautiful, yet, so sad. As is life.
Interestingly enough, the original song King by Lauren Aquilina has not reached nearly such fame. It has around 11 million views.
Do you also have some favorite AMVs? Send me the link if you do! 🙂
Get WordPress help, plugins, themes and tips at
MachoThemes.com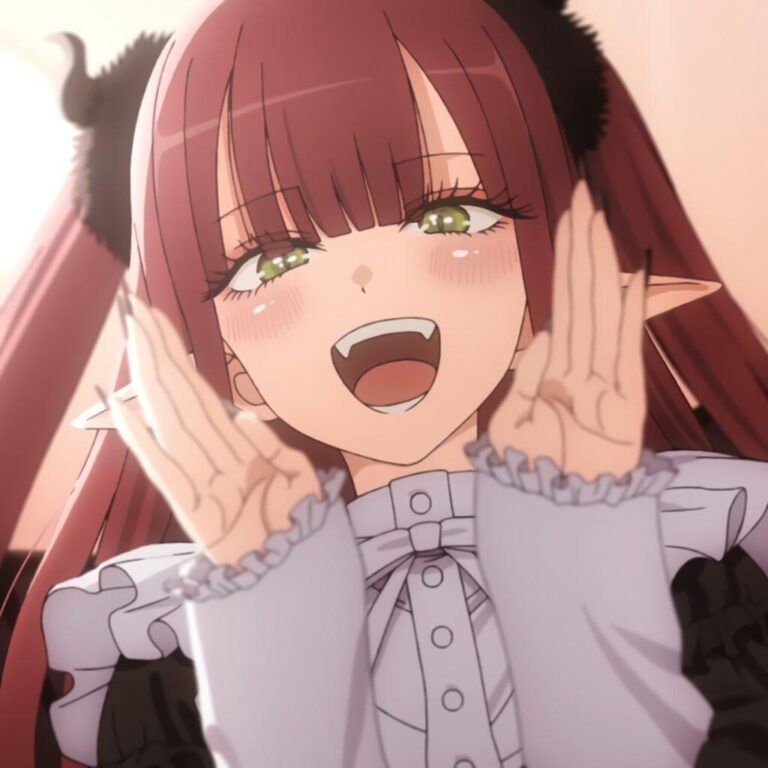 Hi, my name is Mia and I'm the founder of 9 Tailed Kitsune.
I love anime, games, and esports (I am also a bit weird).
My passion for anime sparked when I was about 7 (Phantom Thief Jeanne, hello!) and has never stopped.