It's no secret that school-themed anime is one of the most popular genres in the medium, with a level of popularity comparable to other popular genres such as shounen, slice of life, and romance. This is hardly surprising, as the setting of a school provides a versatile backdrop that can easily be blended with other popular genres. In this article, we will be focusing on a specific subgenre of school anime: school romance anime. Specifically, we will be discussing anime that take place in both middle and high school settings and explore the romantic relationships that develop within those environments.
All of the school romance anime below were chosen according to their popularity and score on MAL.
Please note that the first season of the anime may not have the same high rating on MAL as other seasons or spin-offs. When an OVA, movie, or another season of the anime is listed among the top 7, the first season of the anime is included in its place.
---
Best-rated School Romance Anime
Kono Oto Tomare!: Sounds of Life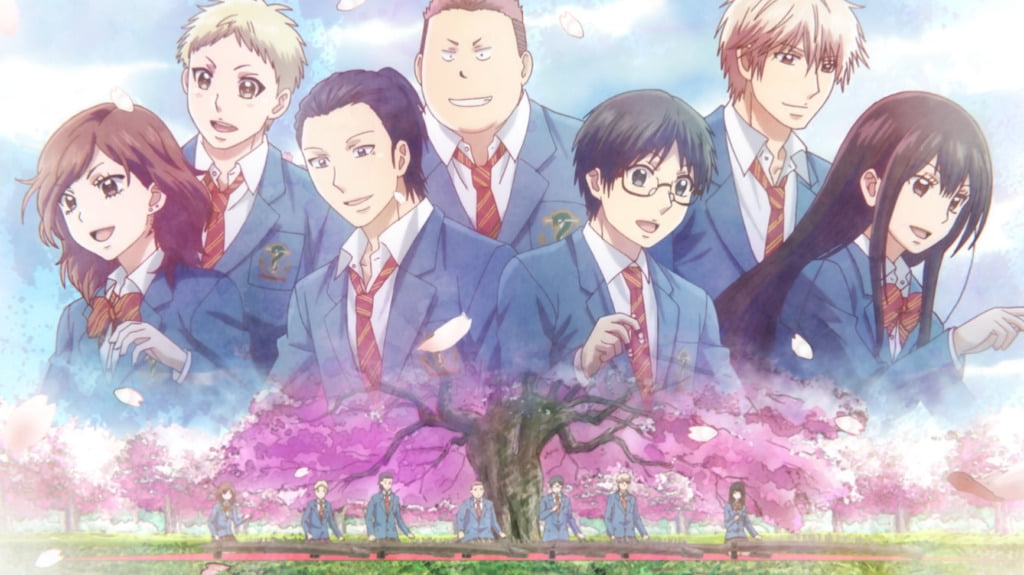 Kono Oto Tomare!: Sounds of Life might be one of the highest-rated high school romance anime on this list but it's the least known. With only 270 000 members on MAL, it's not even in the top 700 anime!
Takezou Kurata is a high school student who joins the koto club, a traditional Japanese musical instrument club, in order to keep it from being disbanded. Along with other club members, he discovers the power of music and the bonds that it creates.
You'll fall in love with this show as it conveys the beauty and emotion of music while also dealing with themes of friendship, teamwork, and the importance of following one's passion.
---
Saekano: How to Raise a Boring Girlfriend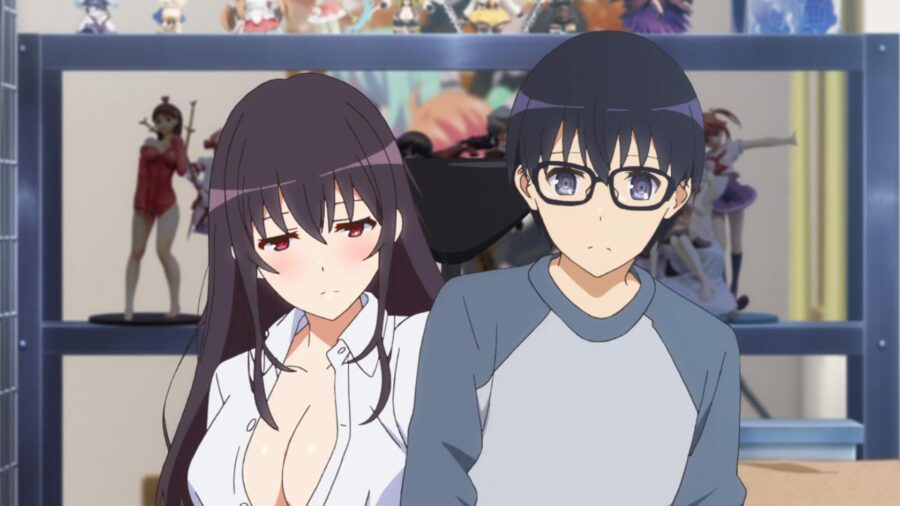 Tomoya Aki is an otaku who wants to create the perfect dating sim game. He forms a team of talented individuals to help bring his game to life but soon discovers that the girl he wants to use as the main character, Megumi Kato, is not quite the perfect girl he imagined.
This romantic comedy anime is super popular. It's unique because it manages to blend otaku culture and romance in a really entertaining way. But it's not just all fluff, it also explores the struggles of creating a game and the difficulties of trying to have a relationship with someone who isn't quite who you thought they were.
---
Fruits Basket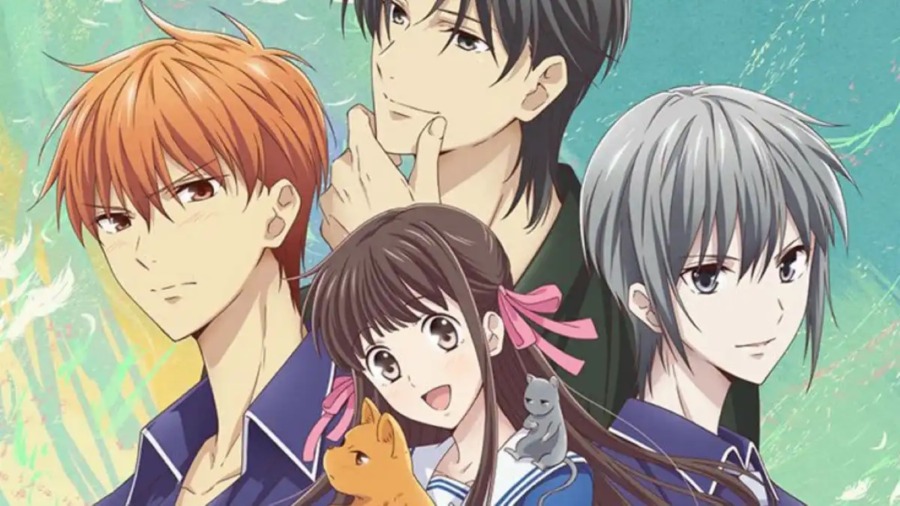 Fruits Basket is a popular anime series that features an ensemble of relatable characters each dealing with their own personal struggles. Those include family issues, relationship problems, self-doubt, and acceptance. The show delves into deeper themes like mental health, healing, and forgiveness.
The series revolves around Tohru Honda, a high school student who loses her mother and is forced to live in a tent alone. However, her fortunes change when she discovers a nearby home inhabited by her classmate Yuki Sohma and his cousin Shigure. They invite her to stay with them. On her first day, Tohru discovers the Sohma family's secret curse: when hugged by someone of the opposite sex, 12 members of the family transform into their respective zodiac animal. Tohru promises to keep the secret and is allowed to stay, with the goal of helping the Sohma family break their curse.
---
I Want To Eat Your Pancreas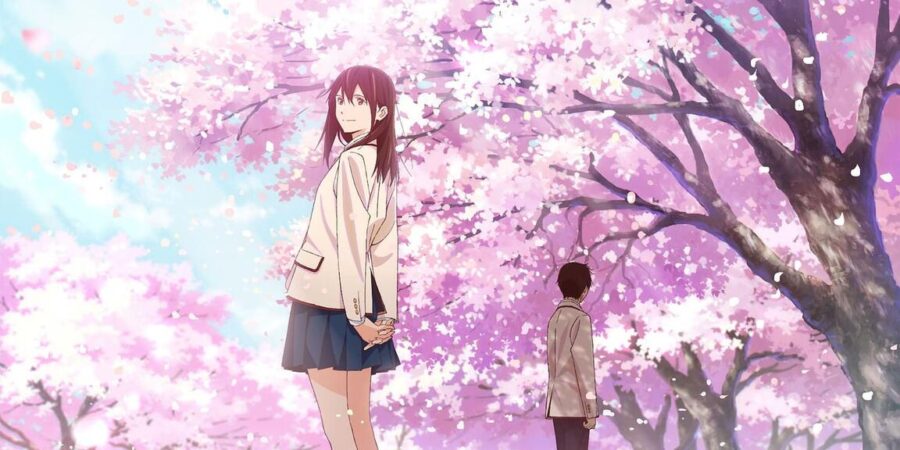 I Want to Eat Your Pancreas is a heart-wrenching coming-of-age story. It follows the relationship between an anonymous narrator and a girl named Sakura Yamauchi, who is suffering from a terminal illness. The story explores the themes of life, death, and the importance of cherishing every moment.
The anime is popular for its emotional depth and honest depiction of a terminal illness. Its focus on everyday details makes it relatable and genuine. It explores themes of accepting death and valuing the present, delivering a powerful message.
---
Rascal Does Not Dream of a Bunny Girl Senpai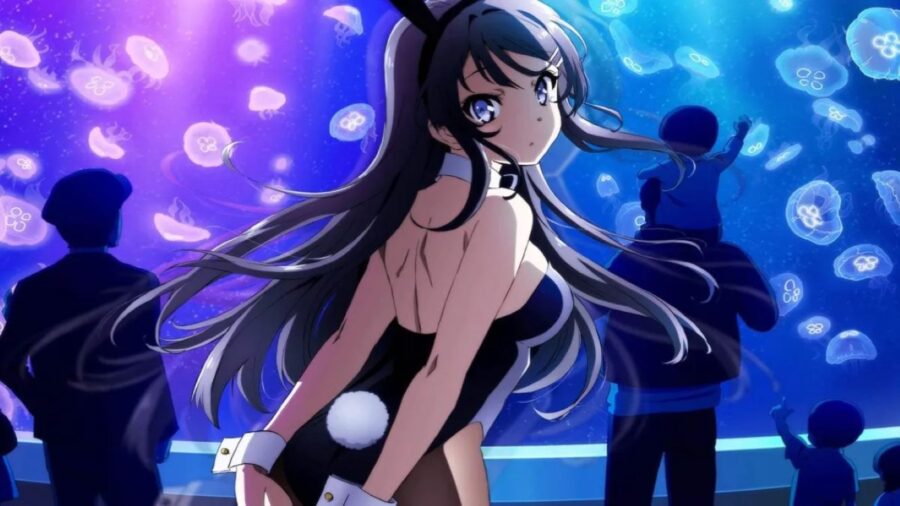 A high school student's relationship is thrown into turmoil when his first love re-enters his life in an unexpected way, in two different forms.
Rascal Does Not Dream of a Dreaming Girl acquired popularity thanks to its unique blend of supernatural elements and relatable high school drama. The characters are well-written, and the story deals with themes such as mental health, relationships, and the struggles of growing up in an intriguing way.
---
Your Lie In April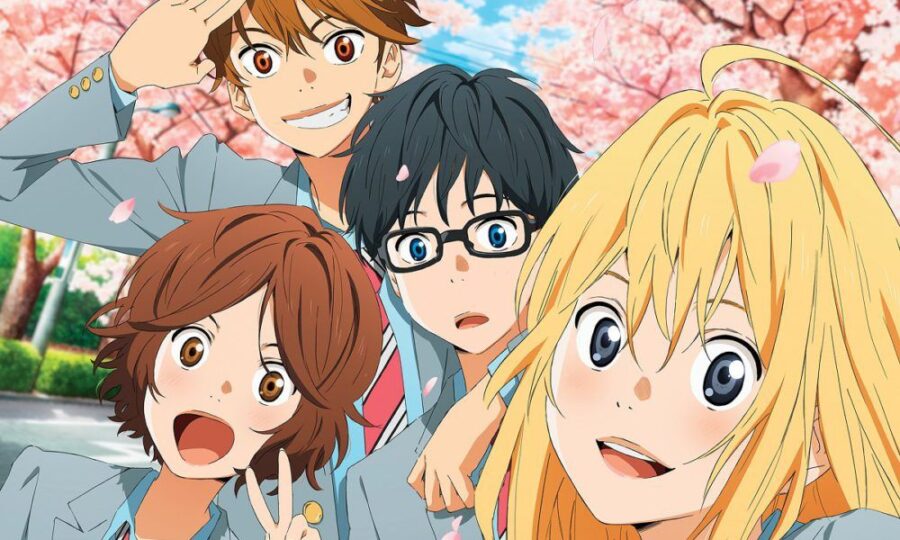 Arima Kousei is a talented pianist who lost his ability to play following a traumatic event. One day, he encounters a brilliant violinist at the park, and she decides to help him return to the world of music.
If you're a fan of emotional stories, then you might want to have some tissues handy because this anime is definitely going to take you on an emotional rollercoaster. And for music lovers, the classical soundtrack in the anime is just enchanting. Even though it's just 22 episodes, the characters are incredibly well-developed and multi-dimensional. The anime is a beautiful representation of the power of music to bring people together and it will definitely leave you feeling warm and fuzzy inside.
---
Kaguya-sama: Love is War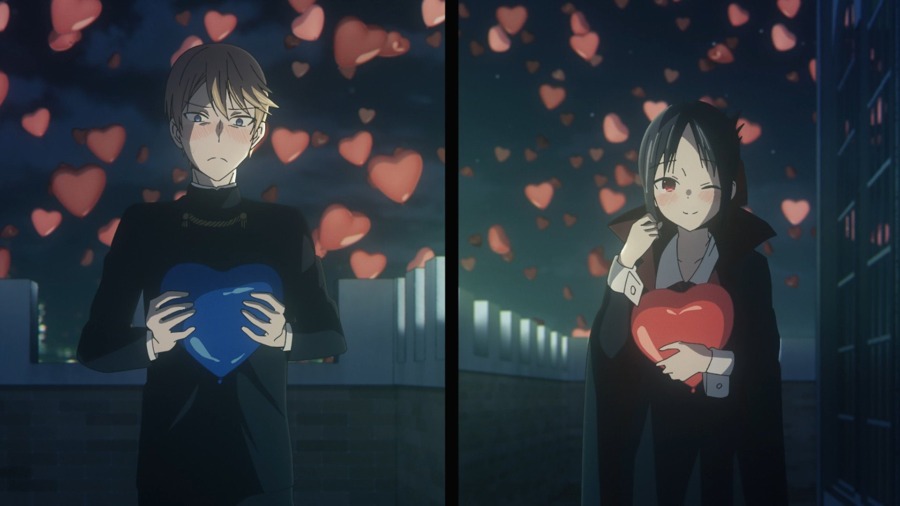 Kaguya-sama: Love is War follows the story of two highly respected student council representatives, Miyuki Shirogane and Kaguya Shinomya. Both are admired by their peers for their intelligence and sophistication. Although they have developed feelings for each other, they are also determined to outsmart the other. Their ultimate goal is to make the other party confess their feelings first. This creates "a love war" between them.
The anime is a unique blend of psychological comedy and romance. Rather than solely focusing on romance, it also explores the dynamics of the eccentric student council members. There will be plenty of mind games, comedic moments, and a touch of romance.
---
Most Popular School Romance Anime
Maid Sama!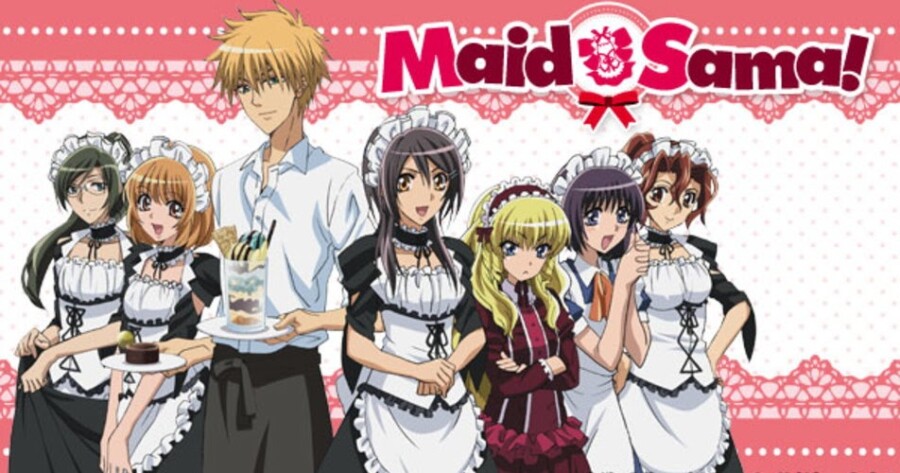 Maid Sama! revolves around a strong, independent girl named Misaki Ayuzawa. She takes charge as the first female student council president of the previously all-boys school, Seika High. She's got her work cut out for her though. Not only does she have to manage the responsibilities of leading the school, but she also has to keep her part-time job a secret.
This anime is a fan favorite for sure, and for good reason. It's got a badass female lead who isn't afraid to speak her mind and stand up for herself. And let's not forget the romance between her and the most popular guy in school, it's straight out of every high school girl's dream. Plus, it's just so darn cute and funny, you can't help but enjoy it.
---
The Pet Girl of Sakurasou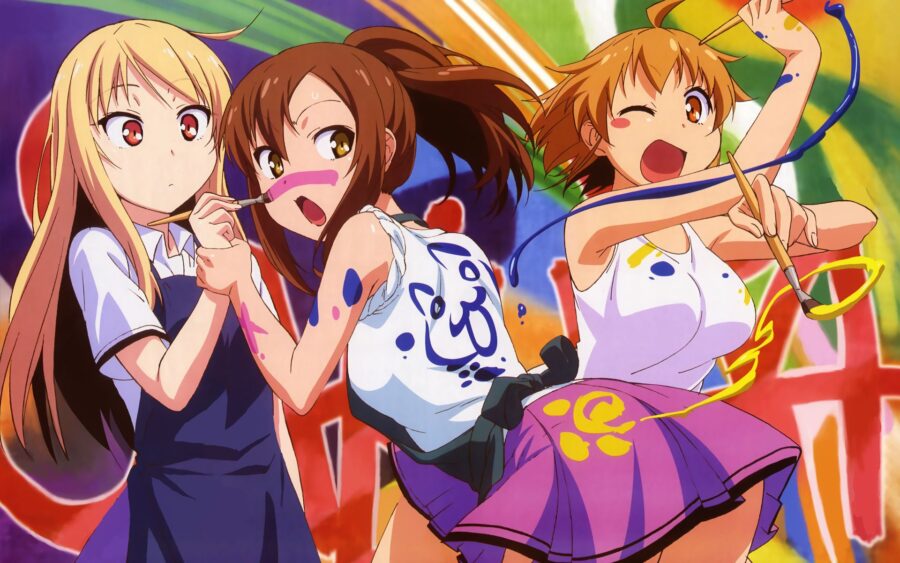 High school student Sorata Kanda is expelled from the regular dorms at his school because he keeps stray cats. He finds himself in the Sakura Dormitory, a facility for troubled youth, where he encounters a lot of eccentric residents. One of them is Mashiro Shiina, a talented and beautiful artist with one flaw: her inability to take care of herself. Soon after, Sorata becomes her personal caretaker.
I mean, what's not to love? This show has it all, it's got a great balance of humor and drama, with just the right amount of romance thrown in. It's a real treat. Plus, the characters are all so likable and relatable, you can't help but get invested in their stories.
---
Love, Chunibyo & Other Delusions!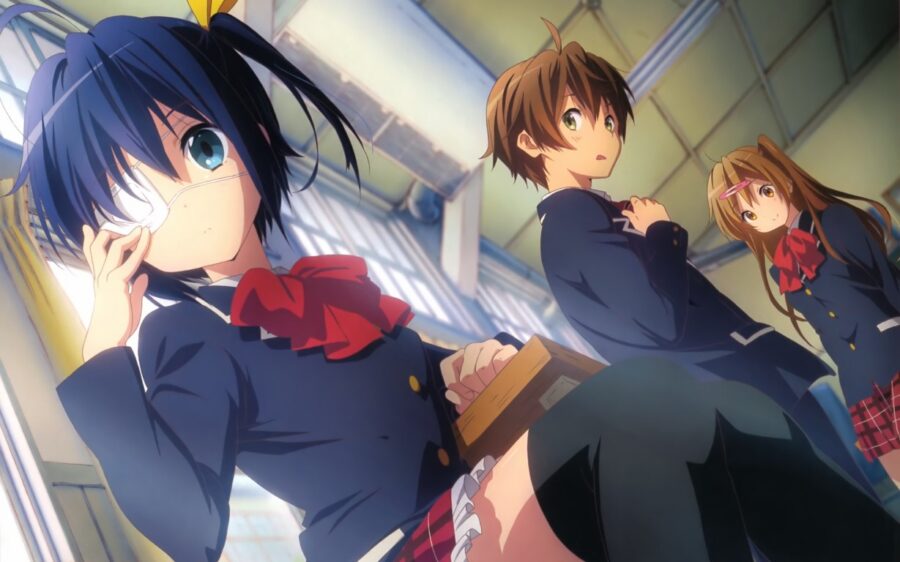 Love, Chunibyo & Other Delusions! follows the story of a high school student named Yuta Togashi, who used to have a "chunibyo" phase in middle school. During this phase, he acted like a delusional person with supernatural powers. When he enters high school, he wants to put that phase behind him and start fresh. But despite his efforts, his past comes back to haunt him in the form of a girl named Rikka Takanashi, who is still deep in her chunibyo phase.
if you ever felt like you don't fit in or like you don't belong, this show is for you. It's all about characters trying to figure out their place in the world and all that. And let me tell you, the chemistry between the characters is off the charts. Especially the romantic tension between Yuuta and Rikka. What's more, all the characters are quirky and unique, they all have their own insecurities and personal issues they're dealing with, and it's really relatable.
---
My Teen Romantic Comedy SNAFU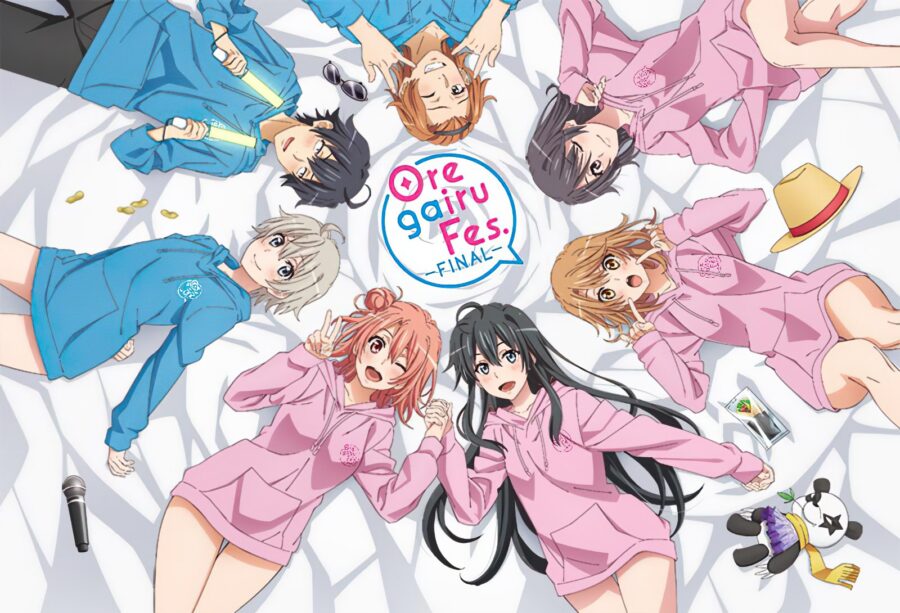 Hikigaya Hachiman, a high school student with a cynical outlook on life, is forced to join a Volunteer Service Club by his teacher. As a result of his isolation, he has no friends or romantic relationships. However, his time in the club leads to him meeting new people and changing his perspective on life.
SNAFU explores themes of youth, relationships, and societal expectations through the eyes of its complex and relatable characters. This makes it a must-watch for any fan of high school romance anime.
---
High School DxD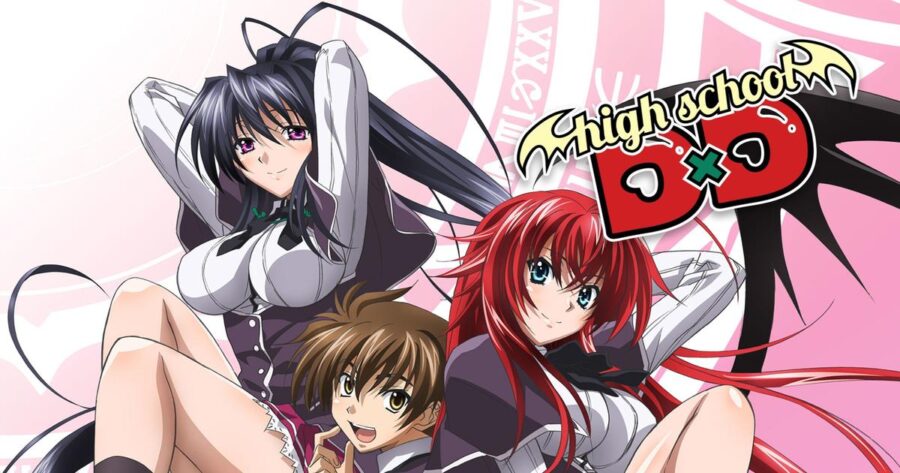 Can't really write about popular high school romance anime series without mentioning this ecchi masterpiece.
High School DxD is a well-known ecchi anime that centers around Issei Hyodo, a lecherous high schooler. After being killed by a girl on his first date, he's resurrected as a devil's servant. He gains strength and a harem of devil girls vying for his love as he continues to serve as a devil.
This show is a real wild ride, it's got a little bit of everything. You got some intense action, a good dose of comedy, and let's not forget the fan service. If you're not easily offended, you're gonna love it. It's got everything from hot waifus to kickass fight scenes. It's definitely worth checking out.
---
Clannad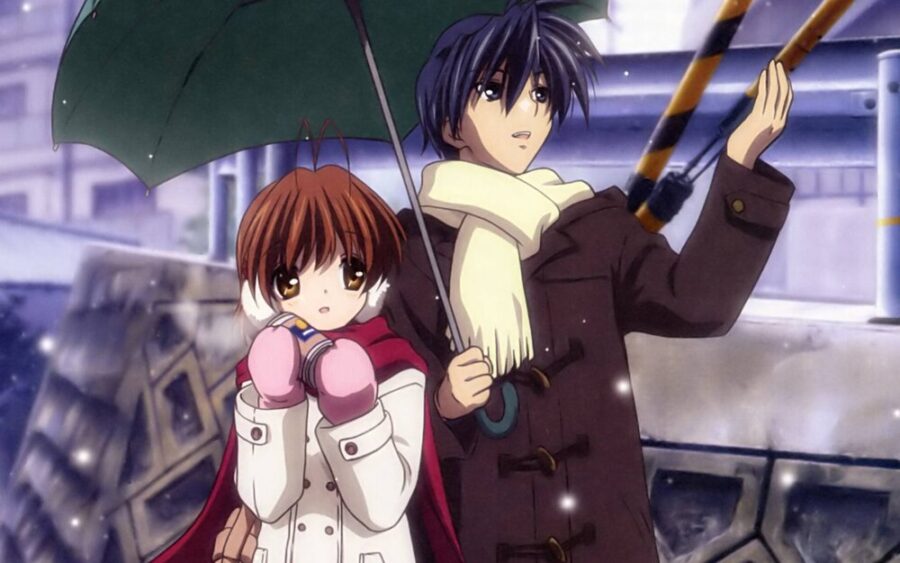 If you're looking for a show that'll hit you right in the feels, Clannad is the one for you. It's a heartwarming story that's full of relatable characters, and it's perfect for fans of the slice-of-life genre. You'll laugh, cry, and everything in between. It's a must-watch for any anime fan, so don't sleep on this one!
The anime follows Tomoya, a dude who's kinda down on his luck, as he meets a bunch of girls at his school and starts to change his outlook on life.
---
Toradora

Ryuuji Takasu is a kind-hearted high school student who is passionate about housekeeping. However, his intimidating appearance often leads to him being mistaken as a delinquent. On the other hand, Taiga Aisaka, a petite student, is known for her fierce personality and wooden katana, earning her the nickname "Palmtop Tiger."
Their paths cross when Ryuuji discovers that Taiga has a crush on his best friend, the popular vice president Yuusaku Kitamura. Meanwhile, Ryuuji has feelings for Minori Kushieda, Taiga's best friend.
Ryuuji and Taiga in this show are something special. They're always bouncing off each other in hilarious ways, and their romance is a slow burn that's totally worth the wait. And the best part is, these characters are super relatable and easy to like, you can't help but root for them. Plus, the comedy timing is on point, it's gonna have you cracking up.
Toradora! is the total package when it comes to high school romance anime. It's got the perfect mix of heartwarming and hilarious moments, it's like the ultimate balance and a must-watch for anyone who's into this genre.