Kaichou wa Maid-sama is one of the cutest shoujo anime without any supernatural elements in it. I may simply have a soft spot for cute anime schoolgirls finding true love, but I really enjoy the series' atmosphere, storyline, and overall progression. Without a doubt, it has some magic around it that will make you yearn for more anime like Kaichou-wa Maid-sama.
Maid-sama!'s heroine is a high school girl whose life gets turned upside down after a few of her classmates visit the maid café where she secretly works part-time.
The characters are incredibly endearing. Usui is the ideal example of how a boy should behave around girls, and Misaki is an easy character to identify with.
Since the majority of the show takes place in high school, it brings back many fond memories for people like me who finished school a long time ago. Or maybe it causes you to fantasize about how things might be if you are still in school.
That's precisely why I chose to research this show and tried my best to come up with 10 cute anime like Kaichou wa Maid-sama!.
Let's dive in!
Last update: 06.09.2022 While the article was originally published on December 11, 2019, Kaichou-wa Maid-sama!'s popularity has been increasing in the past years. That's why I decided to add more anime series to the list.
---
10. Inu x Boku SS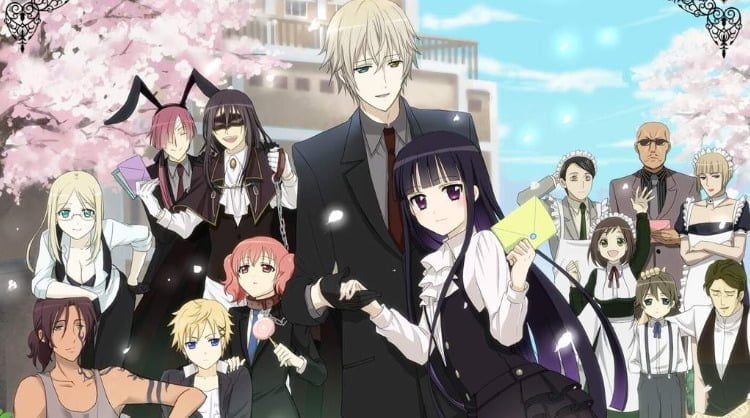 Inu x Boku boasts a nice rating of 7.40 on MAL but still remains underappreciated with less than 500k members.
It's your typical comedy-romance anime that starts out witty and then surprises you with romance at the very end. This leads me to believe that fans of Kaichou-wa Maid-sama! could find it interesting.
In this series, a rich unsociable young girl moves into a high-security secluded mansion for half-youkai beings.
---
9. Skip Beat!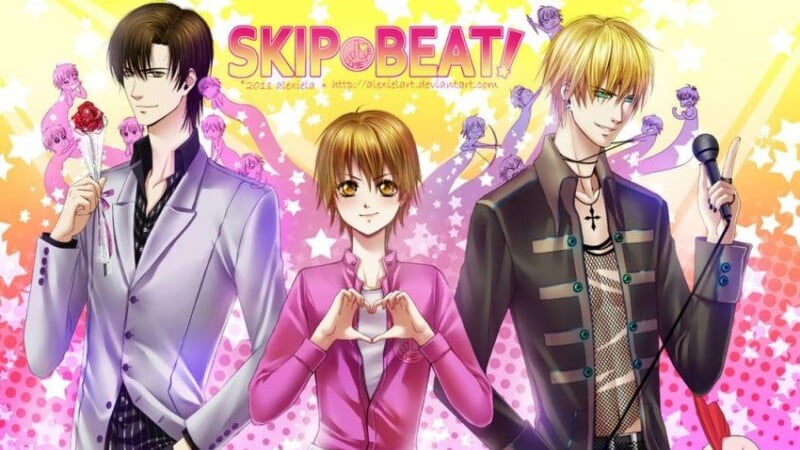 Skip Beat! might have no maids in it, but it still ticks off the same romantic boxes as Kaichou-wa Maid sama! does. Just throw in a powerful female lead and you have a recipe for success. Judging by MAL's rating, it certainly is, as Skip Beat! is rated 8.09/10.
Kyoko Mogami is a young woman who experiences betrayal from her childhood sweetheart and potential suitor, the well-known singer Sho Fuwa. She unintentionally learns that he doesn't like her; he simply keeps her around since she is helpful in taking care of all the domestic duties.
After learning this, Kyoko promises to exact retribution. She makes the decision to take revenge by beating him at his own game. But because Kyoko can't sing, she decides to pursue acting with the goal of surpassing Sho's level of fame.
---
8. Horimiya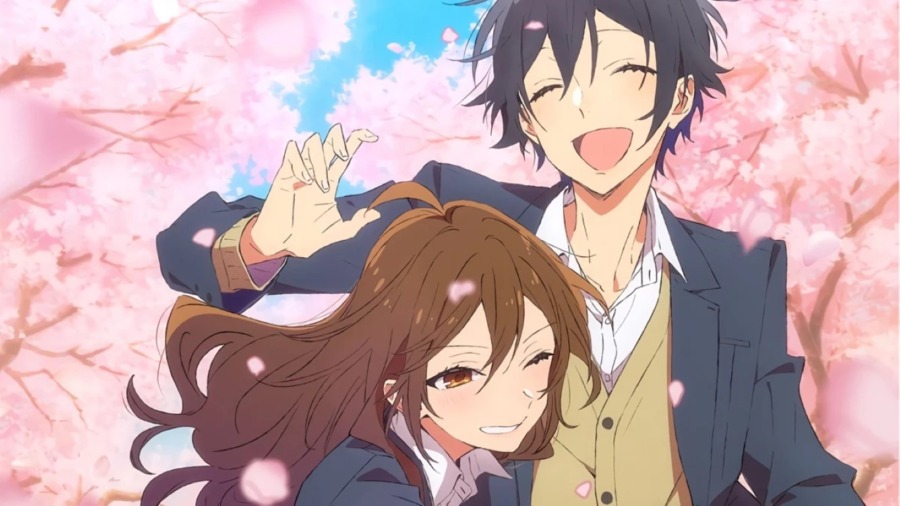 Horimiya tells the story of two high school students who hide their true personalities from their peers. When the two of them unexpectedly cross paths outside of school, they unintentionally reveal their truths. Following this encounter, an unusual friendship starts.
The show gives off similar vibes to Kaichou-wa Maid-Sama! with its romantic moments and strong-willed badass female MC.
---
7. Kaguya-sama: Love is War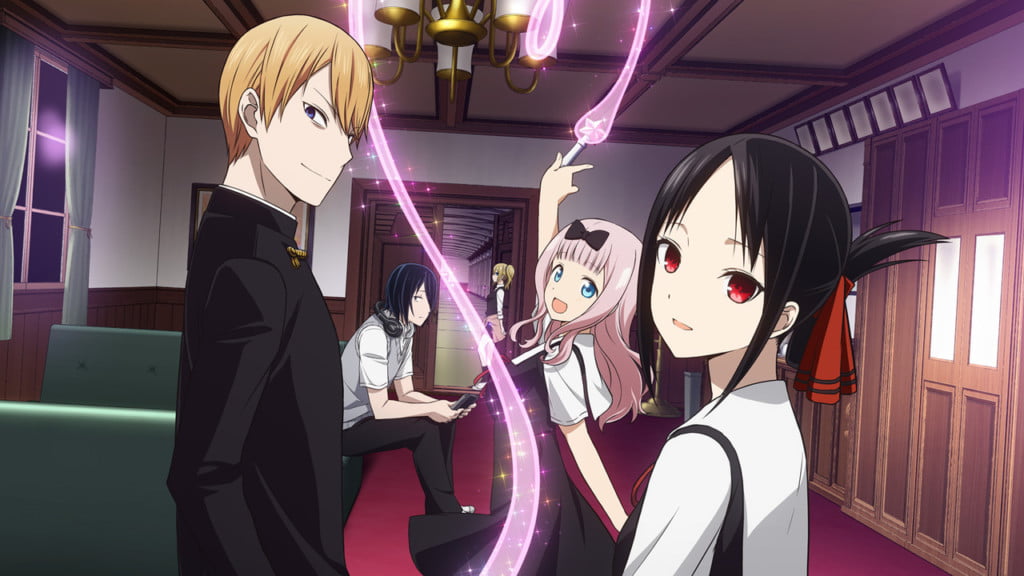 Miyuki Shirogane and Kaguya Shinoma are two prominent student council representatives who are admired by their peers for their intelligence and elegance. The two may be viewed as the ideal couple, but despite having feelings for one another, they are each determined to use manipulation to force the other person to come clean about their feelings first and win the love war they have started.
In addition to being yet another high school love comedy, Kaguya-sama: Love is War's female lead is a beautiful stubborn student council representative who doesn't want to admit her feelings for the male MC, just like Misaki.
---
6. Kareshi Kanojo no Jijou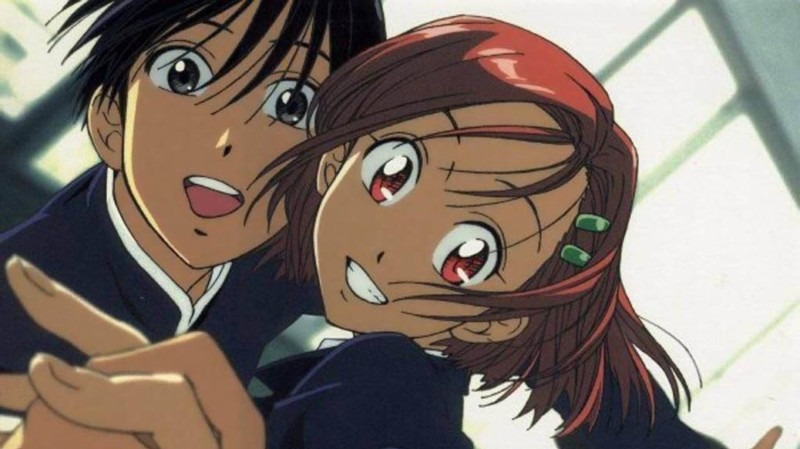 Kareshi Kanojo no Jijou is another rom-com anime like Kaichou-wa Maid-sama!.
Despite only being a freshman in high school, Yukino Miyazawa seems to have it all, including excellent academics, beauty, and popularity. She puts a lot of effort into keeping up her academic excellence and athletic physique, yet she still comes in second place to her fiercest adversary and classmate, Soichiro Arima. She is also not at all the person she appears to be in school. Actually, it's all a show!
Yukino's life is about to become completely upside down because Soichiro will unintentionally learn the truth.
---
5. Kamisama Kiss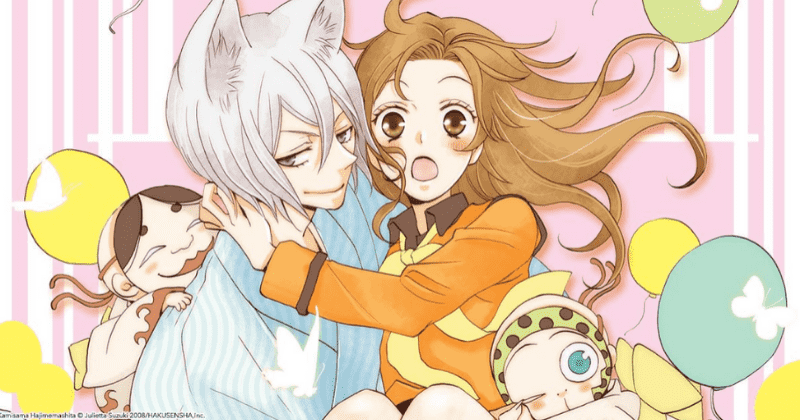 After getting kissed on the forehead by a stranger she helped, Nanami turns into a land god, unknowingly to her. The stranger offers her the chance to live in his abandoned house in his place as a token of gratitude for saving him. Nanami reluctantly agrees as she is currently homeless as a result of her father's debt. When she gets there, she discovers that the supposed house is actually a shrine with shrine spirits and a fox yokai by the name of Tomoe.
But can a human carry out god duties?
Kaichou-wa Maid-sama! and Kamisama Hajimemashita are both popular romantic comedies with a likable cast of characters.
Kamisama Hajimemashita's heroine is a lot like Misaki, an independent and strong lady who experiences hardships in life due to her bad financial situation. The male lead, on the other hand, is similar to Usui, as he is handsome and loves to tease the female lead. The only major difference is that Kamisama Hajimemashita is a supernatural show that doesn't take place mainly at school.
---
4. Tonari no Kaibutsu-kun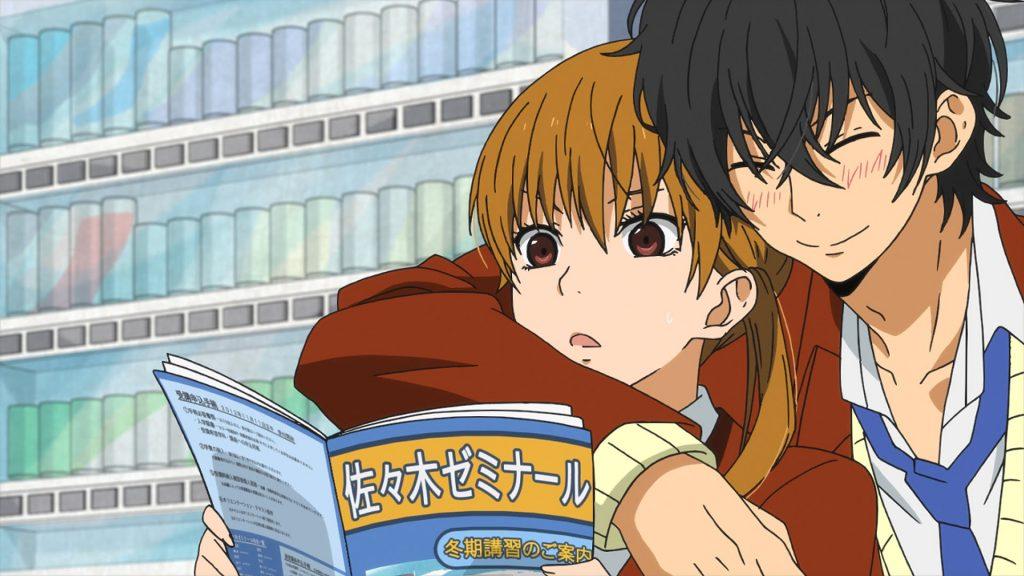 For fans of proper rom-coms set in a high school, Tonari no Kaibutsu-kun is an easy recommendation.
Shizuku Mizutani is an aloof high school student who is only concerned about her grades. This sad outlook on life changes when Shizuku meets Haru Yoshida, a real troublemaker who proclaims his love for her right away and pulls her into a world awash in emotions and color.
---
3. Ookami Shoujo to Kuro Ouji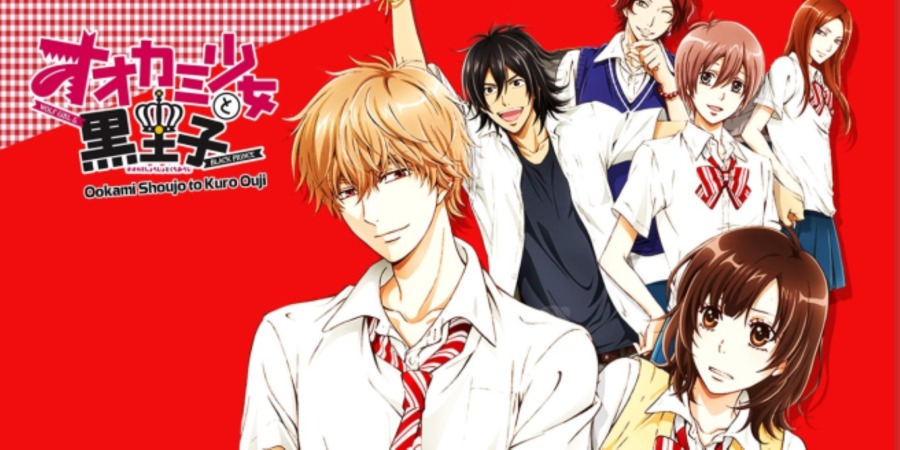 When Erika Shinohara is asked to show a photo of her boyfriend to her "friends" in high school, she snaps a photo of an attractive stranger instead, which gets her involved in a web of lies. Unfortunately, the popular Kyouya Sata, who attends the same school as her, is the gorgeous stranger from the photo. The emotional rollercoaster of acting as a couple, getting to know one another, and falling in love starts.
In both cases, the anime blend genres of comedy, romance, and school. The male protagonists have striking physical similarities and other shared characteristics, like being immensely popular in school, being privy to the female protagonist's embarrassing secret, and having the ability to blackmail and irritate her at will.
---
2. Ouran Koukou Host Club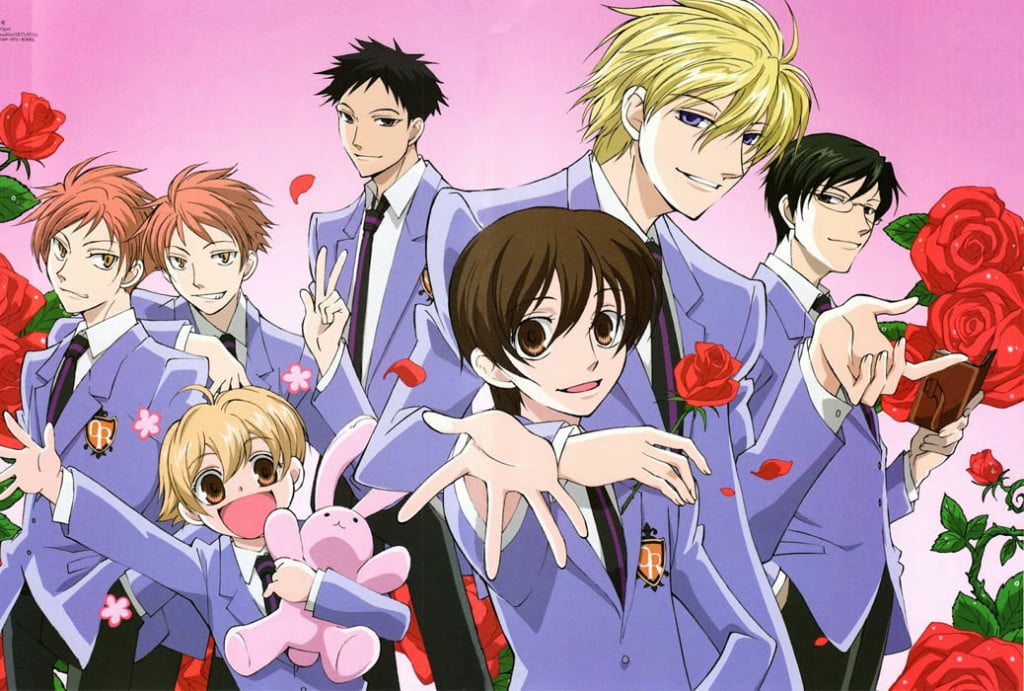 Fans who loved the high school romance vibe of Kaichou-wa Maid-sama! will fall in love Ouran Koukou Host Club. The parallels between the series don't end there. Both MCs are top students who work part-time jobs to support themselves. They are diligent, self-reliant, and independent. This ultimately ends up drawing a lot of male attention.
Despite having no title, status, or income, Haruhi Fujioka is an overachiever who attends a prominent school for wealthy children.
One day when Haruhi is looking for a nice spot to study, she unlocks the door to Music Room #3, where the Ouran Academy Host Club—a group of six attractive male students—meets to provide sweets and tea to female "customers," breaking a costly vase in the process. She is hired as an errand host boy to settle her astronomically large debt, but Haruhi is a woman! Will she be successful?
---
1. Special A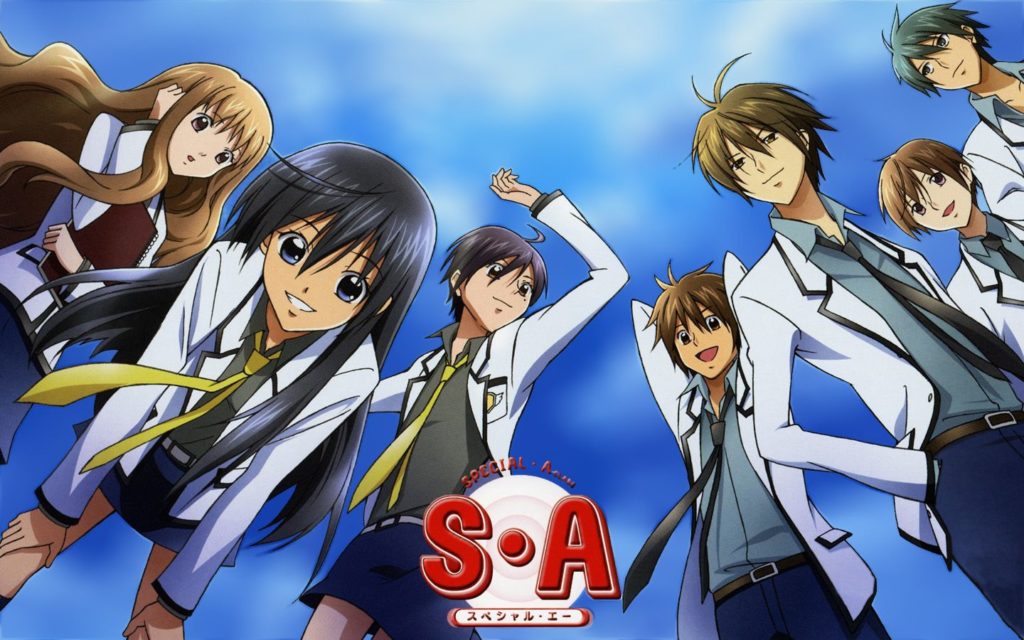 Before meeting Kei Takishima, a young man her age, Hikari Hanazono was invincible in every endeavor, from academics to athletics. In an attempt to rise to the top once and for all, Hikari makes up her mind and enrolls at the same school as Kei. The two end up joining Special A, a club for the top 7 students only, where they deal with friendships, rivalry, and of course, love.
Similar to Kaichou-wa Maid sama!, Special A is a romantic comedy featuring a tenacious, headstrong female protagonist who doesn't acknowledge her feelings until later in the series.
While Misaki and Hikari from Special A are regular people who must put in a lot of effort to accomplish their goals, Kei, the male lead of Special A, is similarly to Usui tremendously wealthy and good at all he does while also being popular.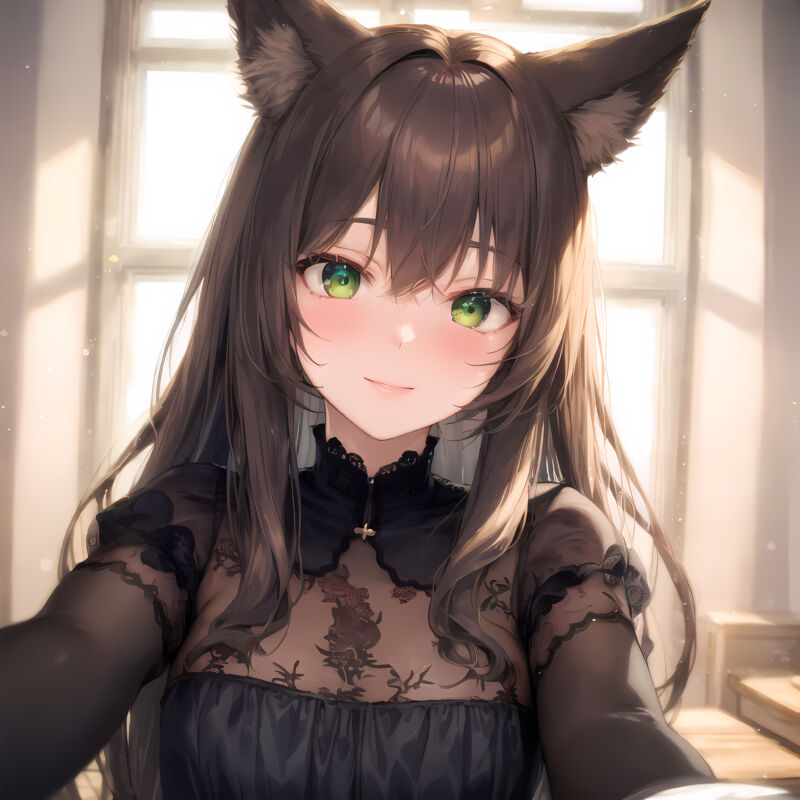 BEFORE YOU GO...
Thanks for reading my article!
If you enjoyed it, please consider supporting me on Patreon. As a Patron, you'll gain access to exclusive perks like stunning AI artworks that are not shared anywhere else, personalized AI-generated art pieces, and the ability to shape the future of this blog by suggesting topics you'd like me to cover.
Your support means everything to me and enables me to keep creating content that I'm passionate about. ✨

Also, you're welcome to join our 9 Tailed Kitsune Anime Discord community. We'd love to have you there! 🙌