Disclaimer: This post contains affiliate links. If you use these links to buy something, I may earn a small commission, without any extra cost to you. As an Amazon Associate, I earn from qualifying purchases. Thank you!
Inu x Boku SS is a Japanese manga series written and illustrated by Cocoa Fujiwara. An anime adaptation by David Production aired in 2012.
It follows the story of Ririchiyo Shirakiin, a rich unsociable young girl who moves into a high-security secluded mansion for half-youkai beings.
Browse the Latest Inu x Boku Products on Amazon
Here are the top 7 Anime Like Inu x Boku SS.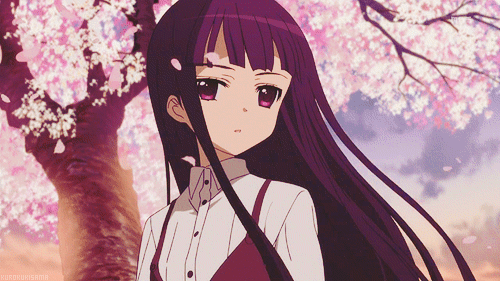 ---
7. Dantalian no Shoka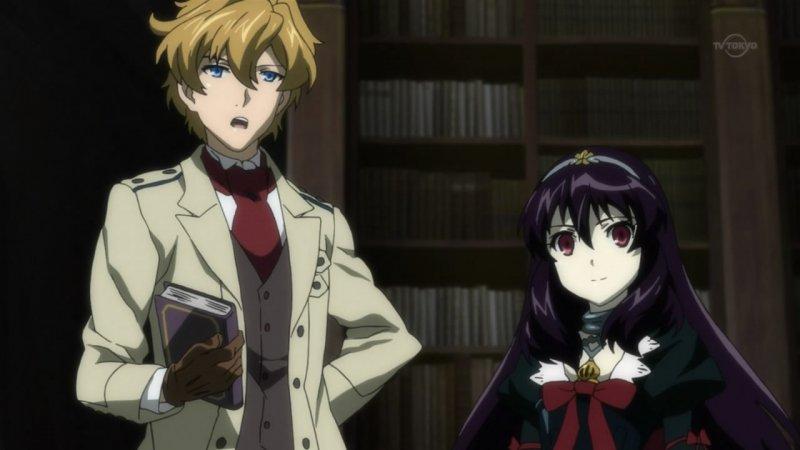 Genres: Action, Mystery, Historical, Supernatural
Episodes: 12
Similarities
Inu x Boku SS & Dantalian no Shoka are both brilliant supernatural TV series that feature a beautiful doll-like tsundere female character and an older handsome blonde male protagonist who acts as a servant.
Synopsis
Hugh Anthony Disward inherits an old mansion and a personal library from his grandfather. In the basement of the mansion, he meets a mysterious girl-Dalian. She is a Dantalian and a gateway to "Dantalian's bookshelf", which stores the prohibited books of the demons.
(Source: imdb)
More Dantalian no Shoka to Read and Watch on Amazon
---
6. Fruits Basket (2019)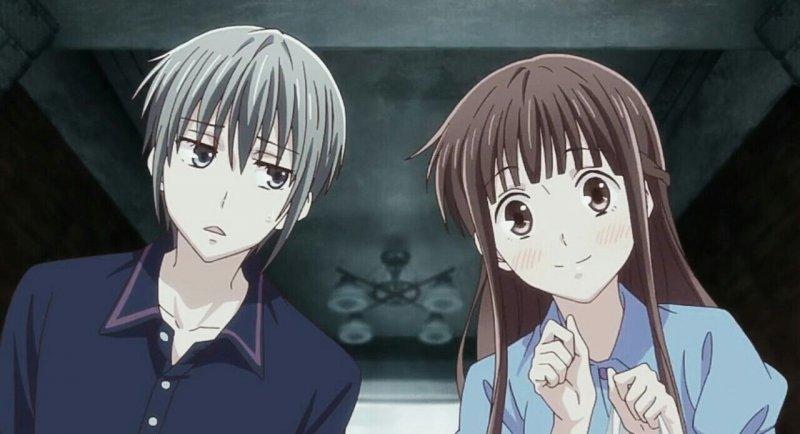 Genres: Comedy, Drama, Romance, Shoujo, Slice of Life, Supernatural
Episodes: 25
Similarities
They both deal with the loneliness and social anxiety of the main characters caused by 'a supernatural family curse'. Despite having a serious undertone sometimes, they are for the majority of the time lighthearted comedies.
Synopsis
Tohru is a hard-working and sweet girl who had lost both of her parents and was forced to live in a tent until she moved with three seemingly normal and handsome guys. In reality, the boys are possessed by zodiac animals.
How will this turn out?
Check out Fruits Basket on Amazon
---
5. Gosick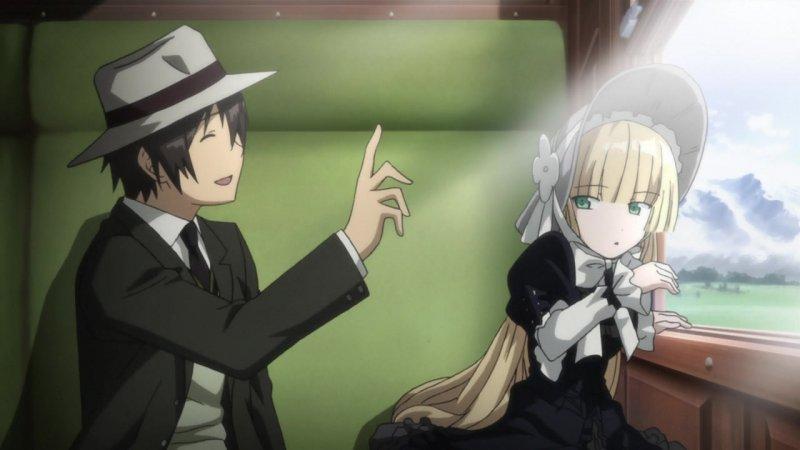 Genres: Mystery, Historical, Drama, Romance
Episodes: 24
Similarities
They both feature a heroine that is a tsundere loli and a male protagonist who has a puppy personality. As they rely on their male companions, they grow closer to them.
Synopsis
Gosick is set in a fictional European country in the 1920s.
Kazuya Kujo is a Japanese transfer student to St. Marguerite Academy, a place where urban legends and horror stories are abundant. There he chances upon Victorique, a mysterious and brilliant doll-like girl who spends her days either reading in the library or solving mysterious unsolved cases.
After a series of mysterious events take place, the two start working together on solving them.
Recommended: Top 10 Blonde Haired Anime Girls
---
4. Blend S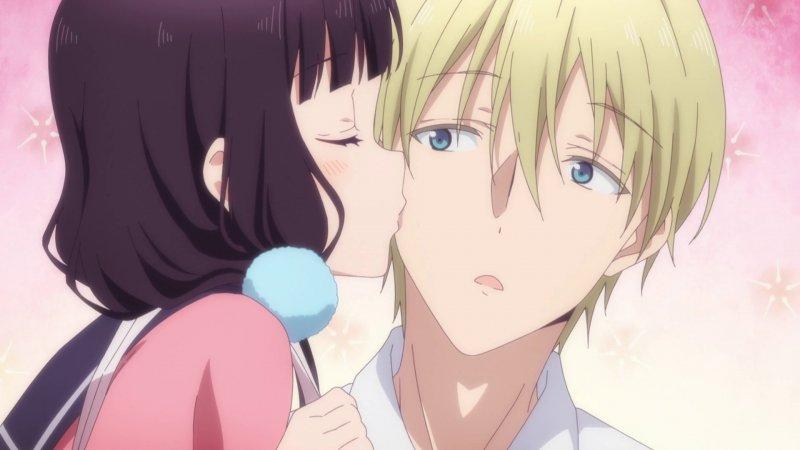 Genres: Slice of Life, Comedy
Episodes: 12
Why it's similar
Apart from both being lighthearted comedies, the character design heavily resembles the Inu X Boku's one.
Both have a blonde submissive bishie protagonist who is somewhat 'obsessed' with the socially awkward heroine.
Synopsis
Maika Sakuranomiya is a 16-year-old girl who is desperate to get a part-time job so that she can afford to study abroad. Getting a part-time job should be a doable task but Maika has one huge disadvantage – she unintentionally makes a menacing look whenever she smiles.
After getting rejected so many times it seems like Maika won't nail any job interview and will just keep getting rejected. That's when fortune smiles at Maika and she stumbles upon Café Stile, a unique roleplaying coffee shop.
Read also: 7 Anime to Watch If You Love Sword Art Online
---
3. Otome Youkai Zakuro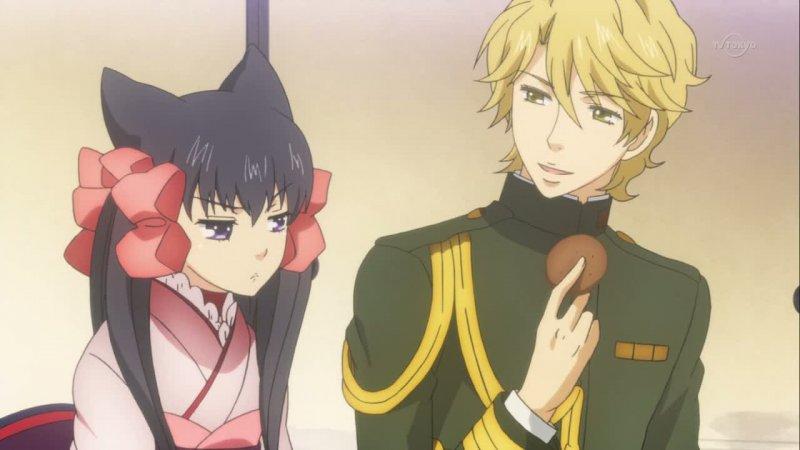 Genres: Demons, Historical, Military, Romance, Seinen, Supernatural
Episodes: 13
Similarities
Both series are supernatural in their nature and center around half-youkai beings living inside a protected complex with their protectors.
Synopsis
The story revolves around the magical-romantic adventures of a group of youkai maidens and teen soldiers who need to learn how to cooperate if they want to solve paranormal cases.
See the Latest Otome Youkai no Zakuro Products on Amazon
---
2. Kaichou wa Maid-sama!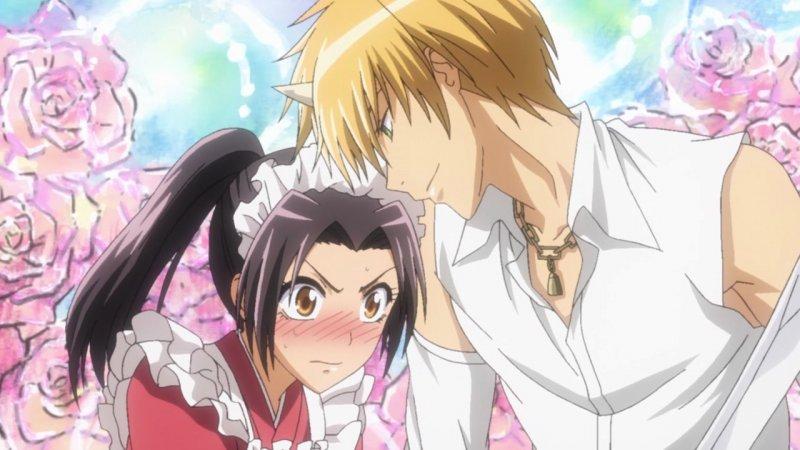 Genres: Romance, Comedy, School, Shoujo 
Episodes: 26
Similarities
Inu x Boku SS and Kaichou wa-Maid sama! are both awesome romantic comedies with a tsundere high school girl as the heroine of the story.
The male protagonists are both handsome, protective, and have feelings for the female main character even before she realizes that.
Synopsis
Misaki Ayuzawa doesn't have it easy – she is the first female student council president after her school just transitioned from an all-boys high school to a co-ed one. She might appeal ambitious and well-disciplined at school but also has another side – Misaki works part-time as a maid at a maid café to help her family financially.  Everything seems to be well hidden until one day her whole life turns upside down when some of the school's students visit the maid café where she works.
Check out Kaichou wa-Maid sama! on Amazon
---
1. Kamisama Kiss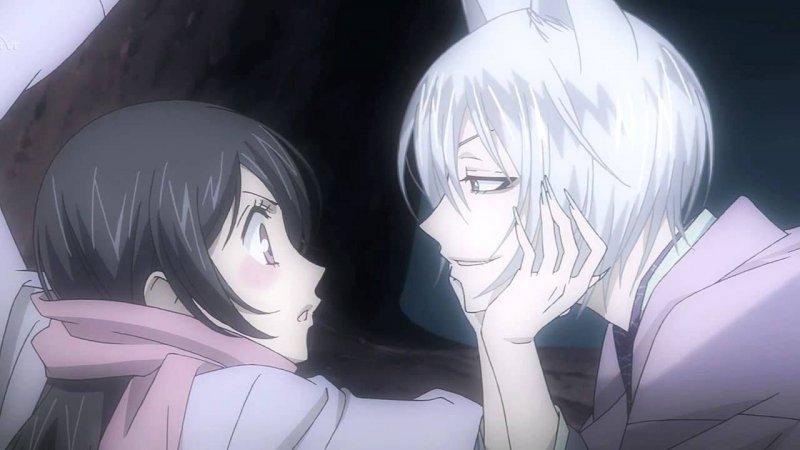 Genres: Comedy, Demons, Supernatural, Romance, Fantasy, Shoujo
Episodes: 13
Similarities
Both anime are about a nine-tailed fox servant and a master (the heroine) living in the same place.
The kitsune servant is a handsome white-haired guy who protects the female protagonist, and later love blossoms between the two.
Synopsis
Nanami, the main heroine, becomes a land god after getting kissed on the forehead by a stranger she had saved. To show his gratitude for saving him, he offers her to live in his abandoned home in his place. Since Nanami is homeless due to her father's debt, she hesitantly accepts.
After Nanami arrives at the address, she finds out that the so-called home is, in fact, a shrine – filled with shrine spirits and a pretty familiar, a fox yokai named Tomoe.
Can Nanami fulfill her tasks as a god?
Related: 7 Anime Like Kamisama Hajimemashita
Expand Your Shoujo Collection with Kamisama Kiss, Click Here for Amazon!