A Couple of Cuckoos is a Japanese romantic comedy manga by Miki Yoshihawa. The series received an anime adaptation by Shin-Ei Animation & SynergySP in April 2022. The series is a fantastic fit for harem genre enthusiasts, but since the anime has already aired, fans are desperate for more anime like A Couple of Cuckoos.
The MC is a 16-year-old Nagi Umino who discovers that he was adopted. On the way to his first meeting with his biological family, he meets a social media influencer Erika Amano escaping from an arranged marriage. The two later discover that their parents accidentally switched them at birth and are now arranging their marriage to each other.
Here are 9 Anime Like A Couple of Cuckoos!
---
9. My Bride is a Mermaid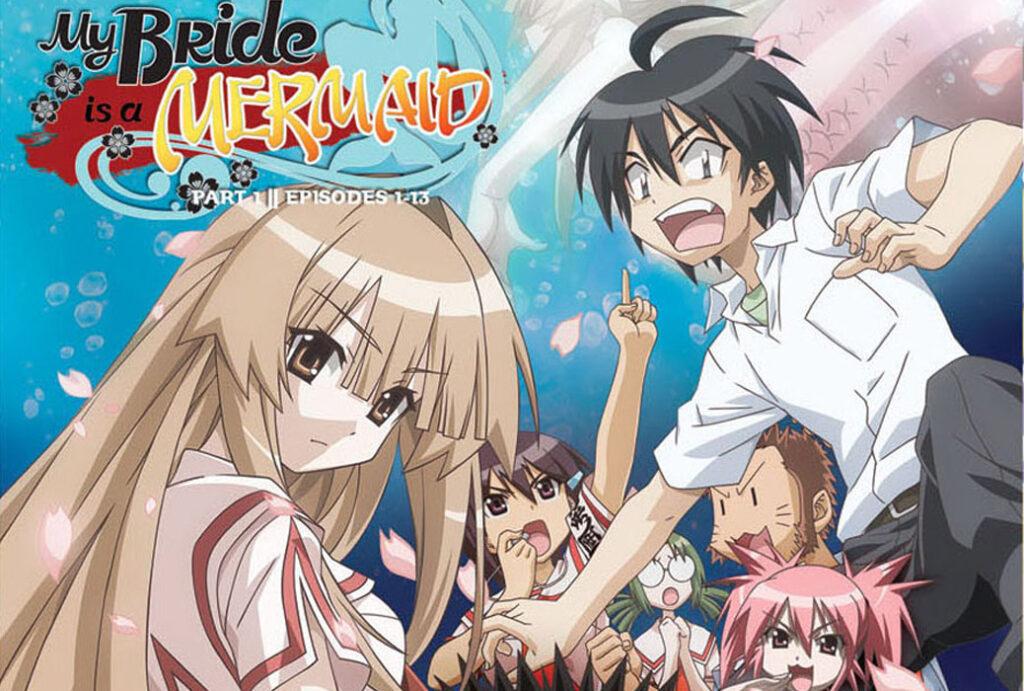 The story of My Bride Is a Mermaid revolves around a young teenage boy named Nagasumi Michishio.
One day, during his summer vacation at the Seto Inland Sea, Nagasumi is saved from drowning by a mermaid named Sun Seto. Under mermaid law, however, either the mermaid whose identity was revealed or the human who saw the mermaid must be executed. In an attempt to save both Nagasumi and Sun's lives, Sun's family (which is the head of a mermaid Yakuza group) reluctantly decides that the two are to be married. Sun's father Gōzaburō is enraged about his daughter's sudden marriage.
Between Gōzaburō's constant attempts on his life and the madcap antics of a slew of antagonists, Nagasumi has a hard time transitioning into his new married lifestyle.
(Source: Wikipedia)
Both series are about a guy who is forced into marriage through a series of crazy events, and both are really funny with lots of comedy and cute girls as lead characters.
---
8. We Never Learn: BOKUBEN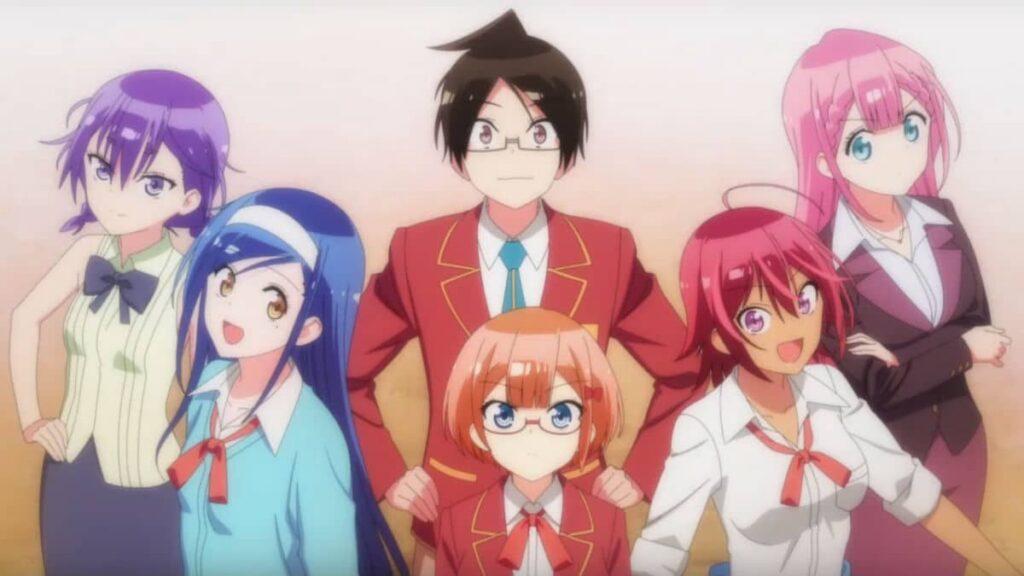 A smart high school student receives the renowned scholarship under one condition: he must tutor the school's geniuses in their weakest subjects!
Bokuben is another show like A Couple of Cuckoos or The Quintessential Quintuplets. It's basically about the comedic interactions between the male protagonist and his harem of beautiful waifus.
---
7. To Love-RU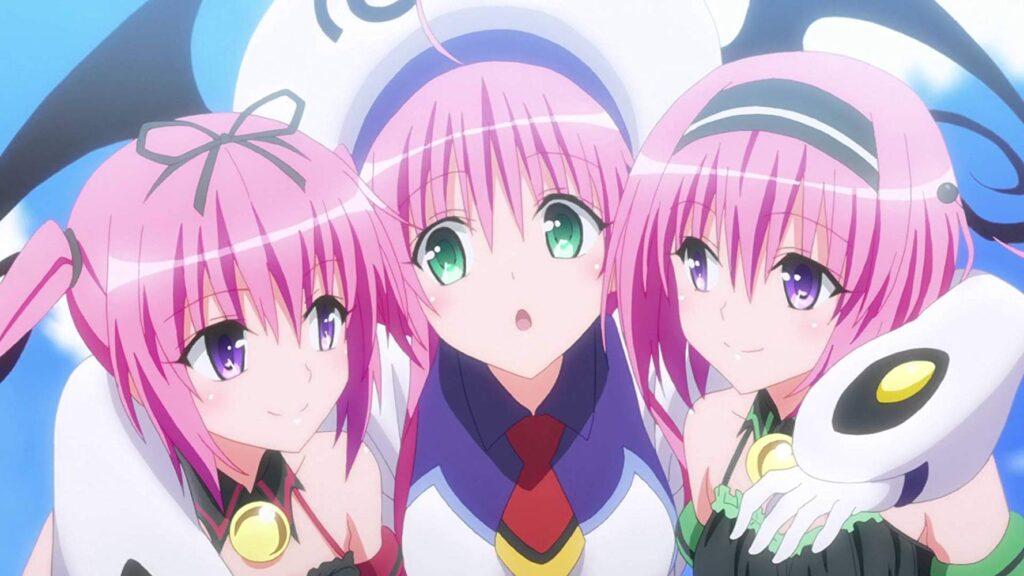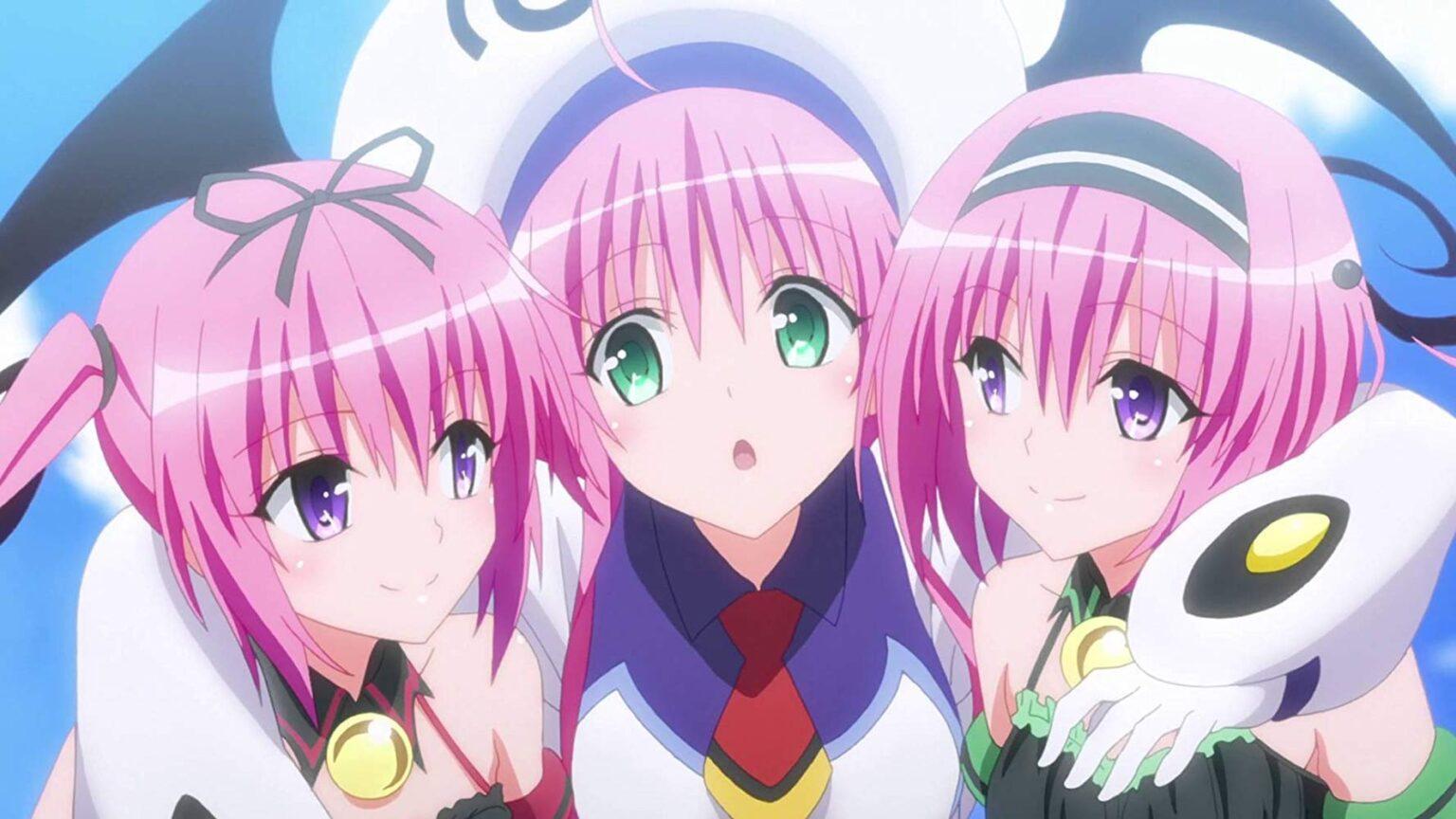 Yuuki Rito, a timid high-school boy seems to be unable to confess to the girl he has been dreaming of since junior high, Sairenji Haruna.
One fateful day when he is sulking in the bathtub, a mysterious and naked devil-tailed girl appears out of nowhere. Her name is Lala Satalin Deviluke, and she is the runaway crown princess and the only heir to the throne on a planet called Deviluke.
Despite her father's attempts to bring her back home and marry some of the fitting marriage candidates, Lala decides to stay on Earth and live with Rito.
Rito befriends not only Lala, who quickly falls in love with him, but also his dream girl, Haruna, and a colorful bunch of alien and human girls while also having to fight off Lala's antagonistic alien suitors.
To Love-Ru might be supernatural but what really matters is that the plot perfectly matches the plot of A Couple of Cuckoos.
In both shows, the male protagonist likes a girl who likes him back but is forced into a relationship with a different girl.
---
6. Girlfriend, Girlfriend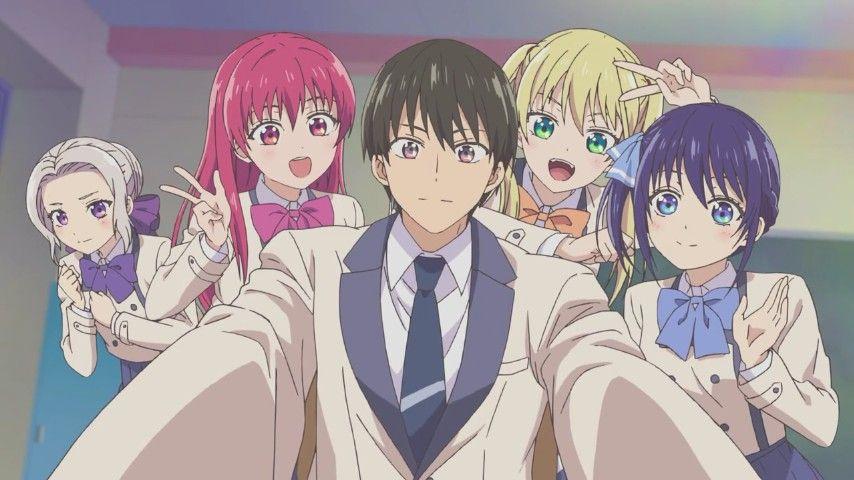 Kanojo mo Kanojo tells the story of a high school guy who starts a three-way affair after his first girlfriend agrees to it.
As you can expect, it's a proper harem anime show similar to A Couple of Cuckoos filled with cringe, ridiculous and comedic moments.
---
5. Osamake: Romcom Where The Childhood Friend Won't Lose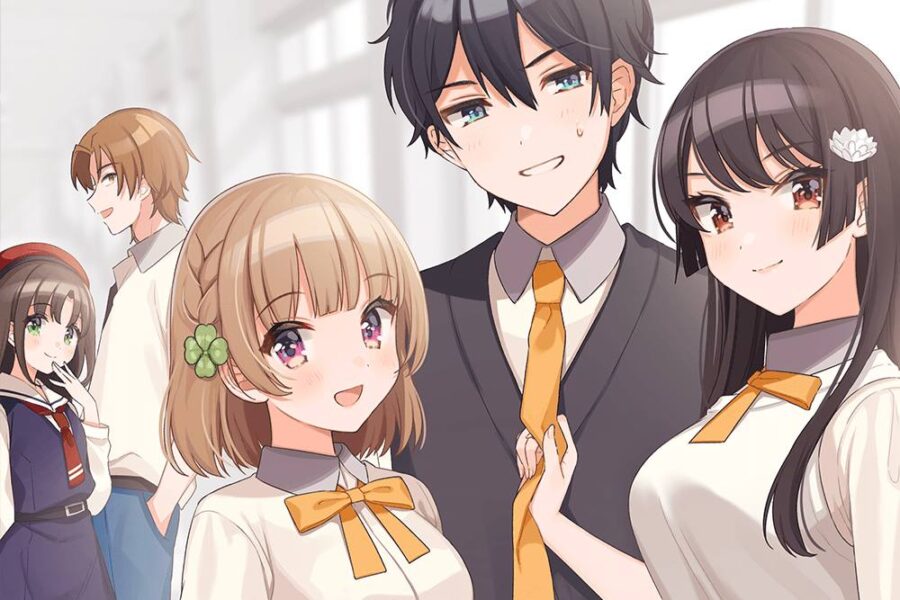 Osamake is yet again a harem rom-com show like A Couple of Cuckoos.
After Suehara Maru gets rejected by a girl of his dreams, he decides to seek revenge with the help of his beautiful childhood friend.
---
4. My First Girlfriend is a Gal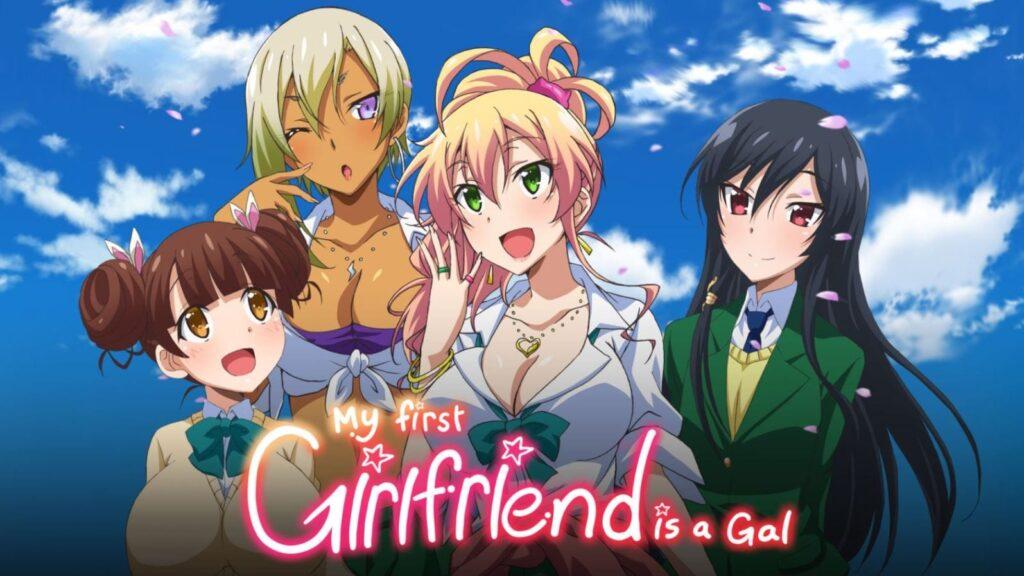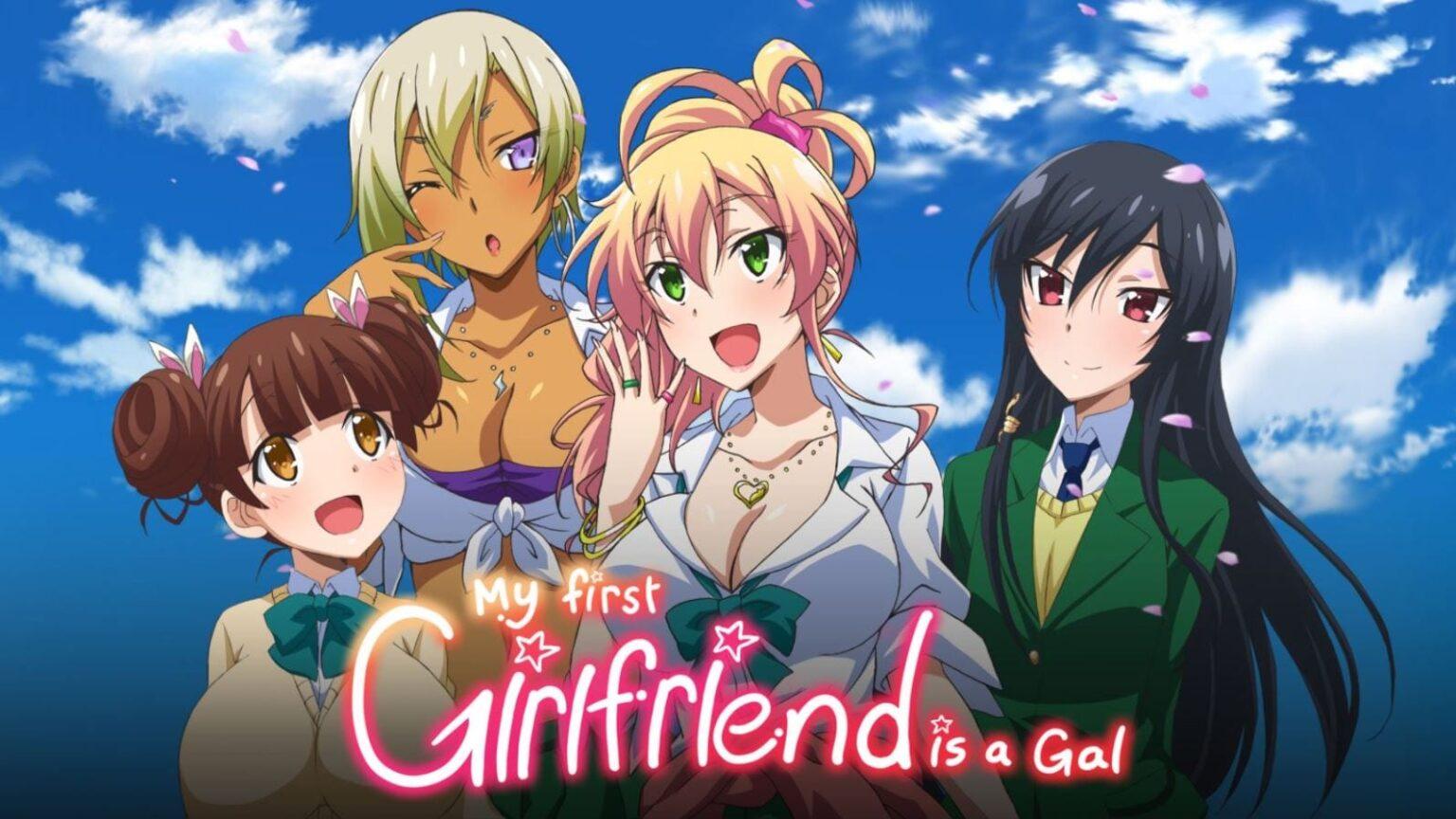 Junichi Hashiba is desperate for a girlfriend. He seems to be out of luck until his friends force him into confessing to a popular and cute gal, Yame Yukana. Surprisingly, she agrees to be his girlfriend despite knowing that he might want to be with her only to lose his virginity.
It doesn't stop there though—Junichi suddenly starts getting attention from many beautiful gals!
A Couple of Cuckoos & My Frist Girlfriend is a Gal are both harem shows where beautiful girls compete for the male protagonist.
---
3. Rent-A-Girlfriend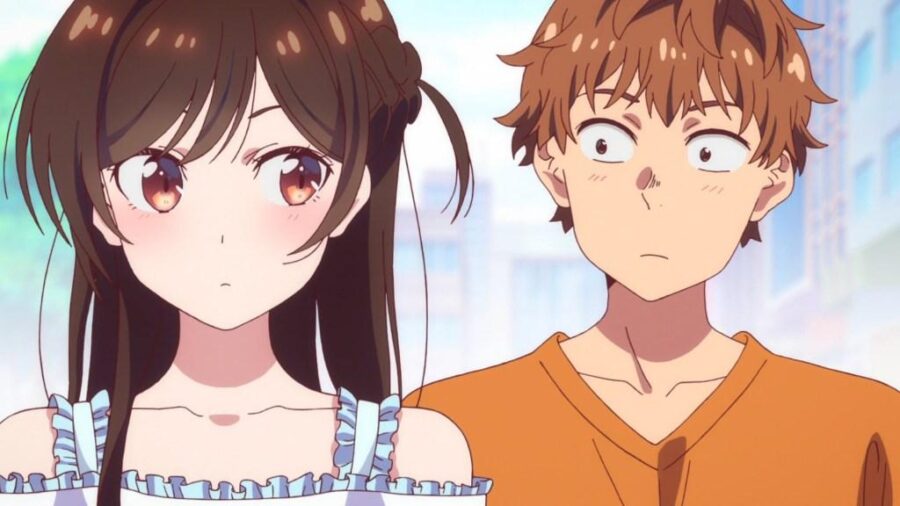 Rent-A-Girlfriend follows the story of Kazuya Kinoshita, a college student who gets dumped by his girlfriend and tries to rent a girlfriend through a mobile app.
The rental girlfriend, Chizuru Mizuhara, is seemingly perfect. She has the looks, kind personality and leaves an awesome first impression.
After the date is over, Kazuya checks the reviews of Chizuru and they are very ambivalent. He starts to believe that she is only playing with the hearts of men and leaves a negative rating on her profile.
Chizuru then reveals her true personality⁠—sassy and quite temperamental, completely different from the first impression. Exactly at that moment Kazuya receives news about his grandma's collapse and brings Chizuru to the hospital with him.
The collapse turns out to be nothing serious, but Kazuya's grandma is extremely happy about him having a serious relationship with such a nice girl. Unable to tell the truth, the two are "forced" to act as an authentic couple.
This show is another one where the fake relationship has gone real. Everything that you love about rom-com harem with a touch of drama can be found in both.
---
2. The Quintessential Quintuplets
An exceptional student with a troubled personal life gets hired as a highly paid tutor for identical quintuplet sisters of varied personalities who have one thing in common: they all hate studying.
Both are rom-com/harem shows where the male protagonist is dragged into trouble after multiple girls develop feelings for him.
---
1. Nisekoi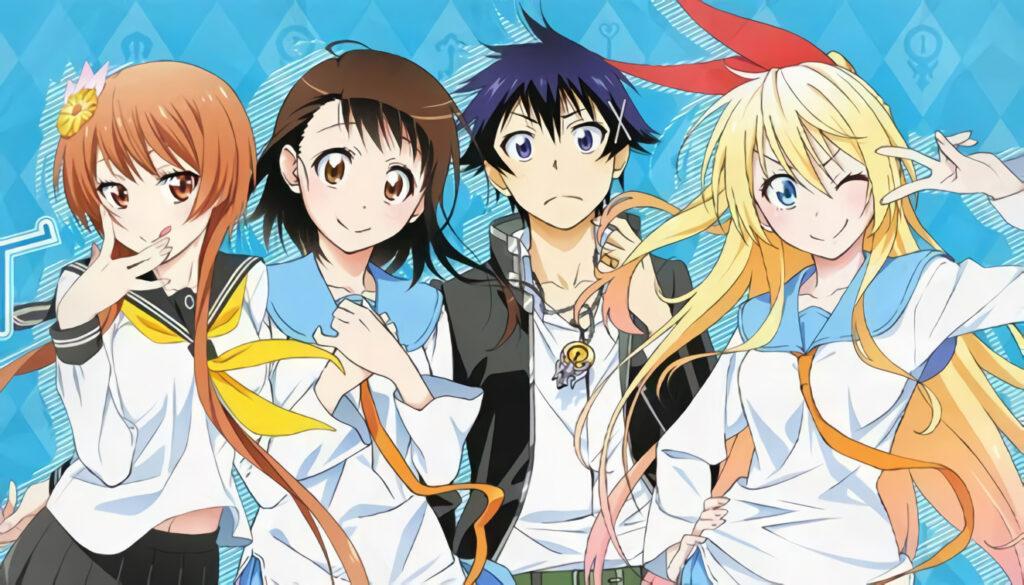 Nisekoi is the most similar anime to A Couple of Cuckoos as it shares all of its cliché harem and rom-com components.
The series focuses on the heir to the Yakuza Family who is forced to be in a relationship with the daughter of the head of the Bee Hive gangster family in order to maintain peace between the gangs.
In the same spirit as Couple of Cuckoos, Nisekoi makes its male protagonist date a girl despite harboring feelings for a different girl.
RELATED: 10 Kawaii Anime to Watch if You Love Nisekoi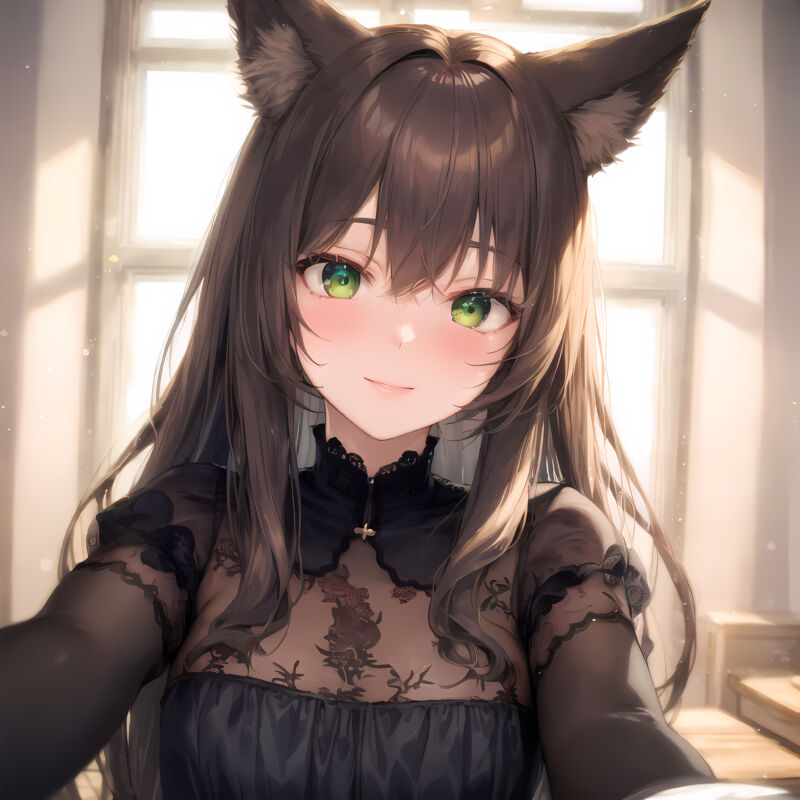 BEFORE YOU GO...
Thanks for reading my article!
If you enjoyed it, please consider supporting me on Patreon. As a Patron, you'll gain access to exclusive perks like stunning AI artworks that are not shared anywhere else, personalized AI-generated art pieces, and the ability to shape the future of this blog by suggesting topics you'd like me to cover.
Your support means everything to me and enables me to keep creating content that I'm passionate about. ✨

Also, you're welcome to join our 9 Tailed Kitsune Anime Discord community. We'd love to have you there! 🙌