If you're a fan of the romantic comedy anime Kanojo mo Kanojo (Girlfriend, Girlfriend), you're in luck because I've got some great news for you! I've compiled a list of 8 anime that are similar to Kanojo mo Kanojo. These anime also feature interesting relationships and cute anime girls, so you're sure to love them.
Kanojo mo Kanojo tells the story of a high school guy who gets involved in a three-way love affair with his girlfriend's consent. It's definitely a fan favorite, with over 319k fans on MAL.
So, without further ado, here are 8 anime like Kanojo mo Kanojo that you'll surely enjoy!
Disclaimer: This post contains affiliate links. If you use these links to buy something, I may earn a small commission, without any extra cost to you. As an Amazon Associate, I earn from qualifying purchases. Thank you!
---
8. Masamune-kun's Revenge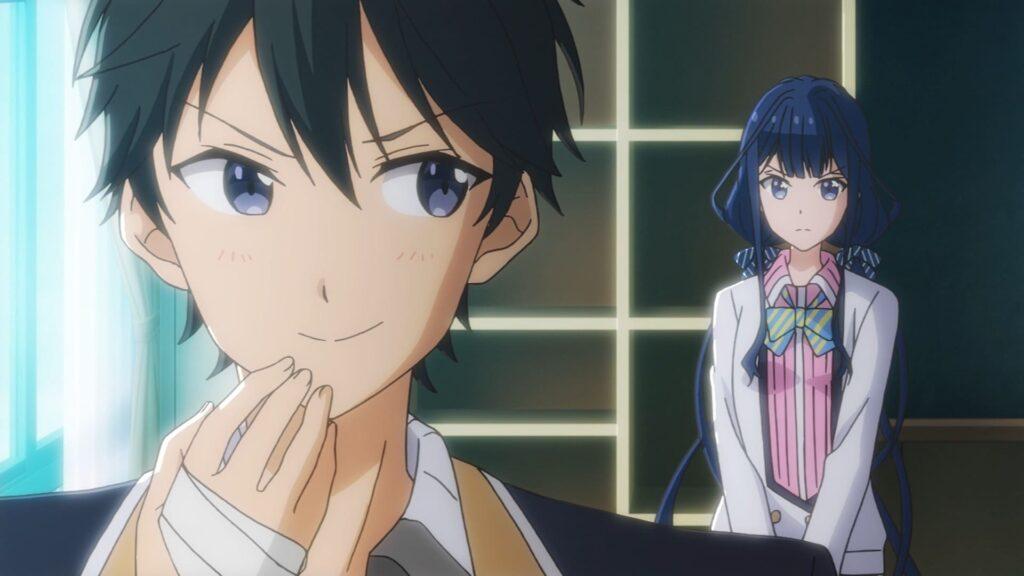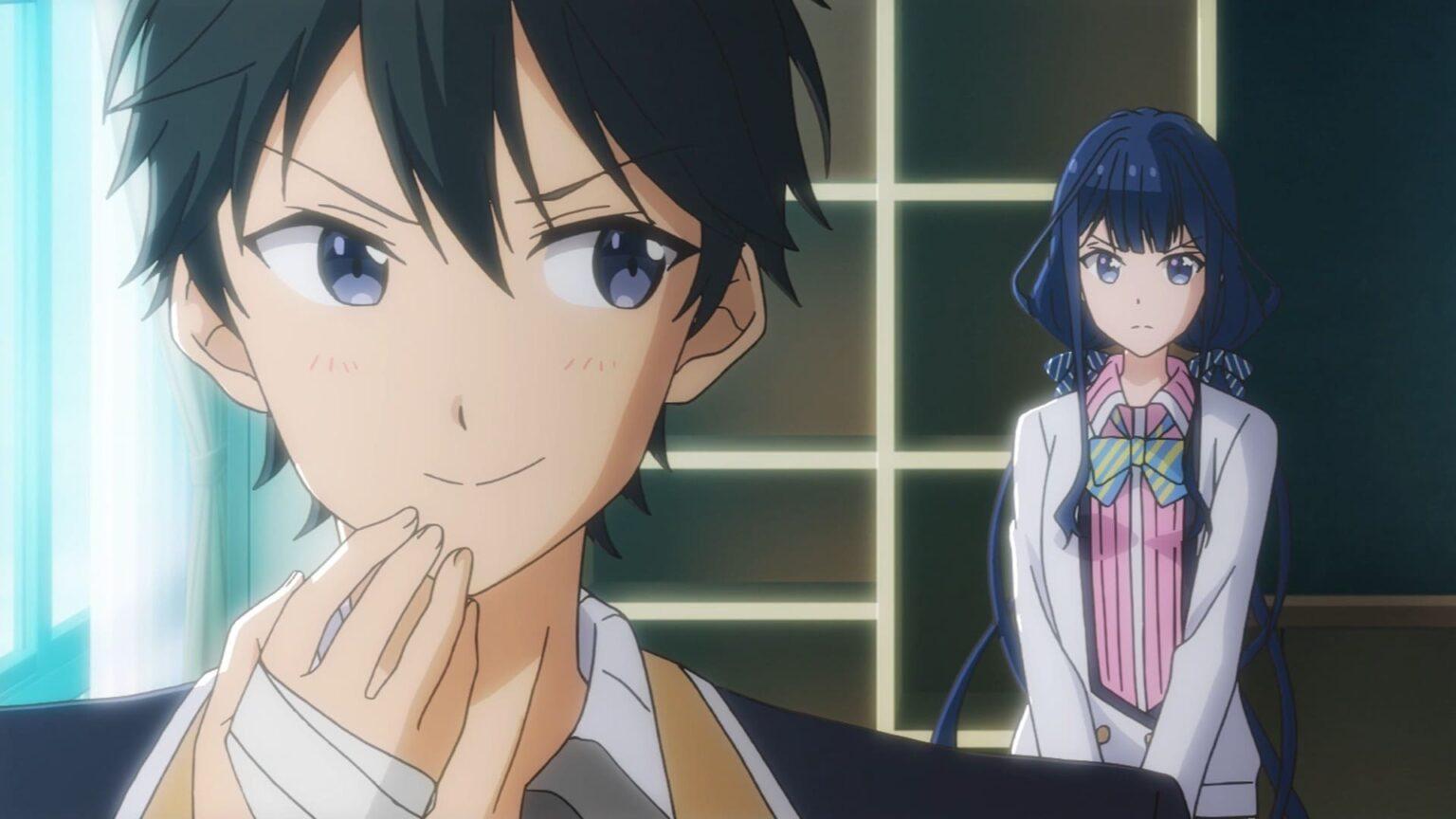 Genres: Comedy, Harem, Romance, School, Shounen
Episodes: 12
Similarities
Kanojo mo Kanojo & Masamune-kun Revenge are both harem shows in a high school setting. Nothing too original, but both have plenty of comedic moments to chuckle at.
Synopsis
Masamune Makabe undergoes an incredible physical transformation after being bullied in middle school by a wealthy and beautiful girl named Aki Adagaki.
After he encounters Aki once again, this time at high school, he plans to take revenge against her by making her fall for him and breaking her heart afterward. As the two are getting closer, he starts to question his goal.
---
7. Oreshura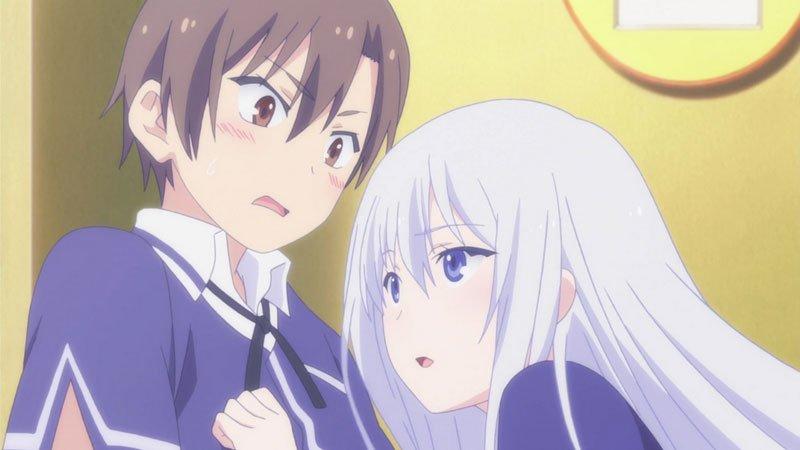 Genres: Comedy, Harem, Romance, School
Episodes: 13
Similarities
Both are harem anime with intense rivalry within the female cast to get the male protagonist so the comedy is very similar.
Synopsis
Eita Kido enters high school with the goal of graduating with high enough marks so that he can get a medical school scholarship. Despite being a teenager, he is incredibly skeptical about love because of the selfish divorce of his parents, and so he tries to persistently avoid any romance.
---
6. Nisekoi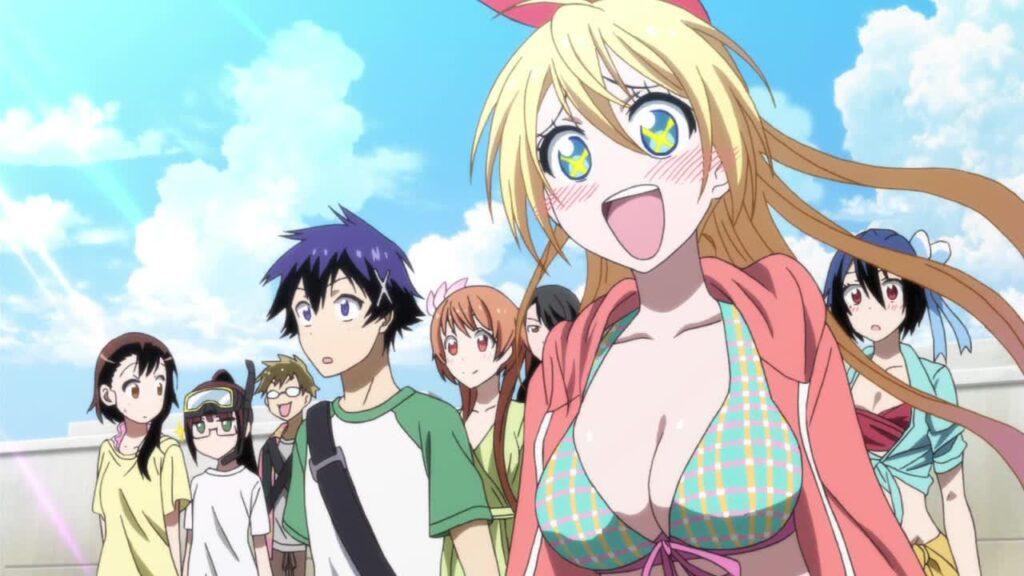 Genres: Harem, Comedy, Romance, School, Shounen
Episodes: 20
Similarities
The male protagonist gets caught up in a multitude of romance angles and there are multiple cute girls to choose from. 🙂
Synopsis
The heir to the Yakuza Family is forced to be in a relationship with the daughter of the head of a gangster family in order to maintain peace between the gangs, much to their displeasure.
---
5. We Never Learn: BOKUBEN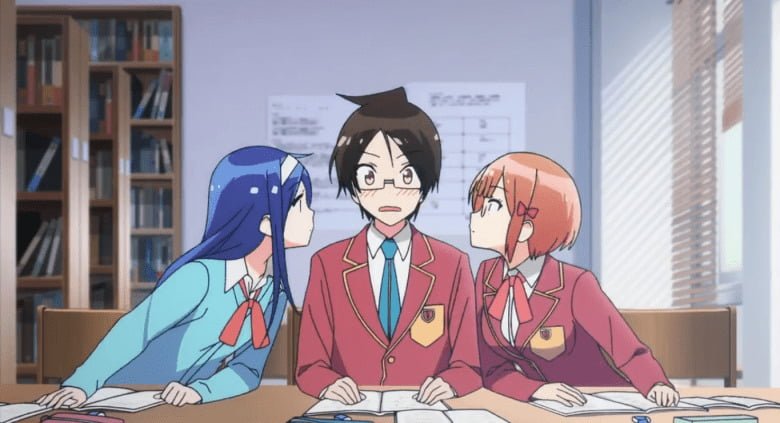 Genres: Harem, Comedy, Romance, School, Shounen
Episodes: 13
Similarities
We Never Learn: BOKUBEN is another harem that starts with two main girls at the start and then more girls joining the harem later.
Synopsis
A smart high school student receives the renowned scholarship under one condition: he must tutor the school's geniuses in their weakest subjects!
---
4. The Quintessential Quintuplets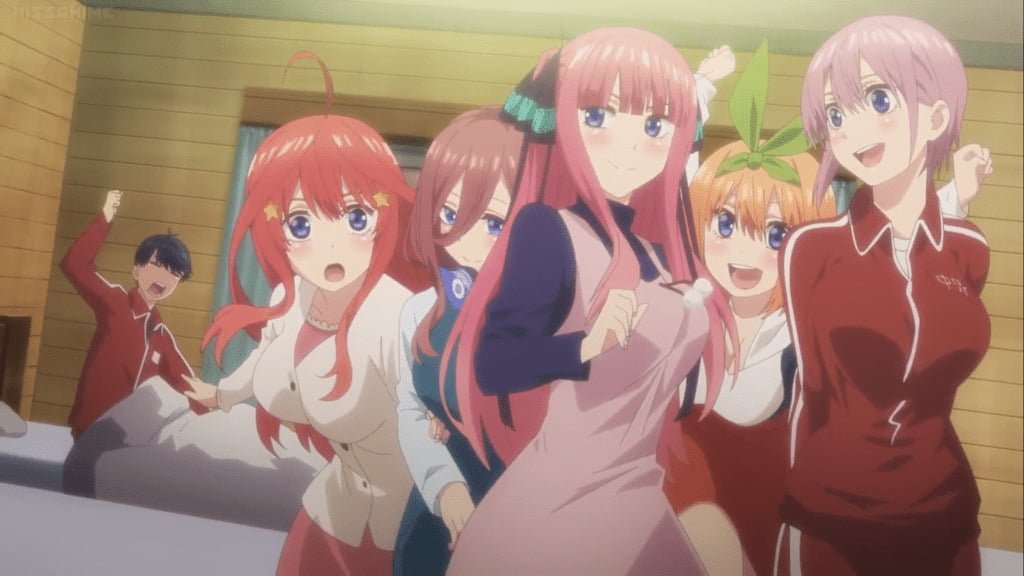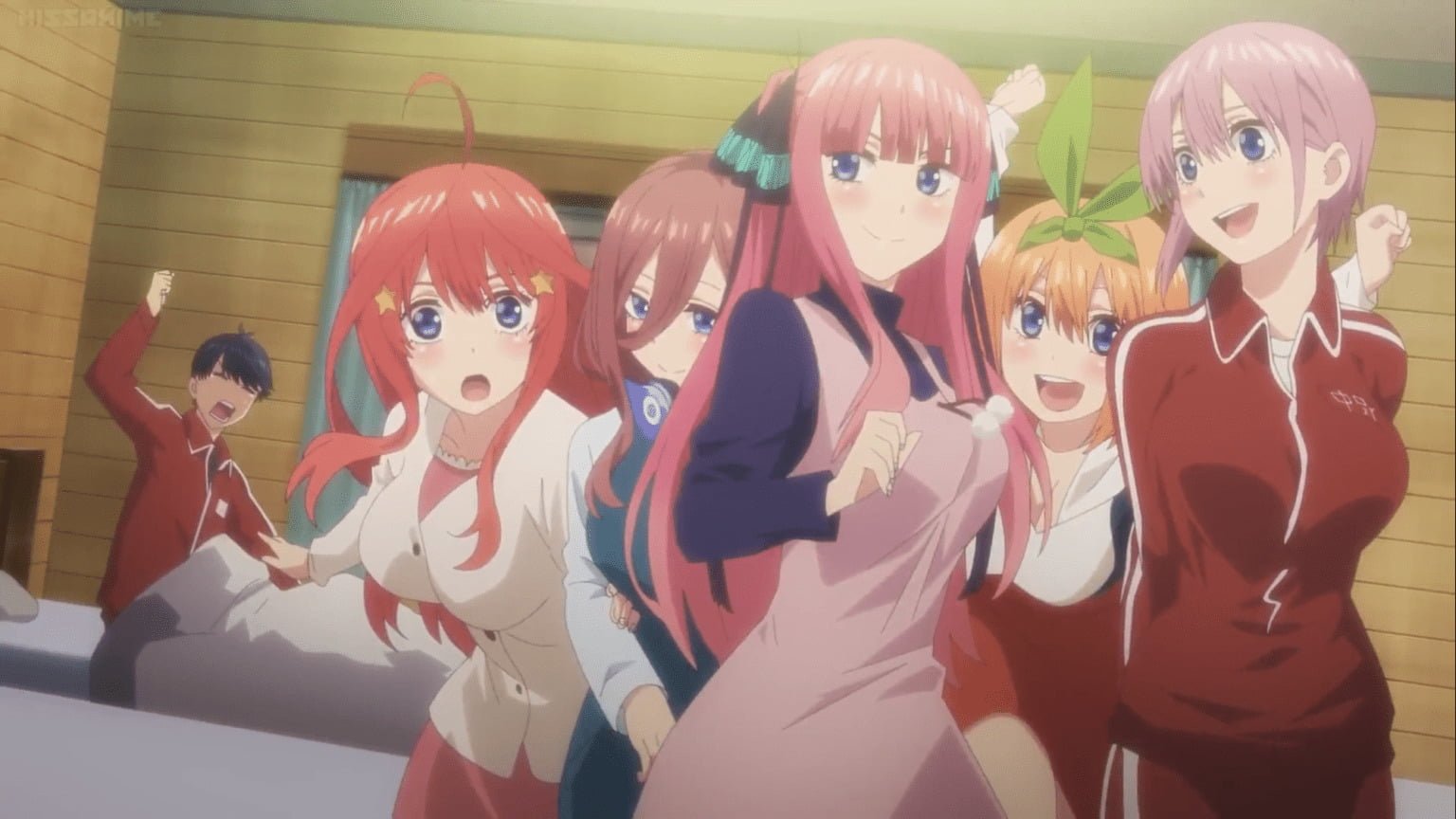 Genres: Harem, Comedy, Romance, School, Shounen
Episodes: 12
Similarities
Kanojo mo Kanojo and The Quintessential Quintuplets are both harem rom-coms with multiple beautiful anime cuties who all fall in love with the male protagonist and also want to start a relationship with him.
Synopsis
An exceptional student with a troubled personal life gets hired as a highly paid tutor for identical quintuplet sisters of varied personalities who have one thing in common: they all hate studying.
---
3. Aho Girl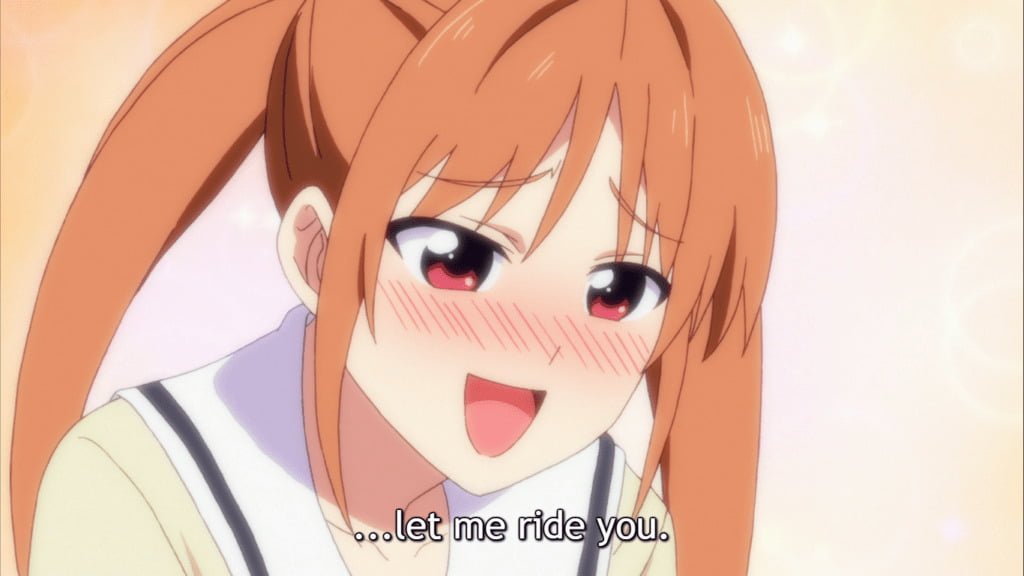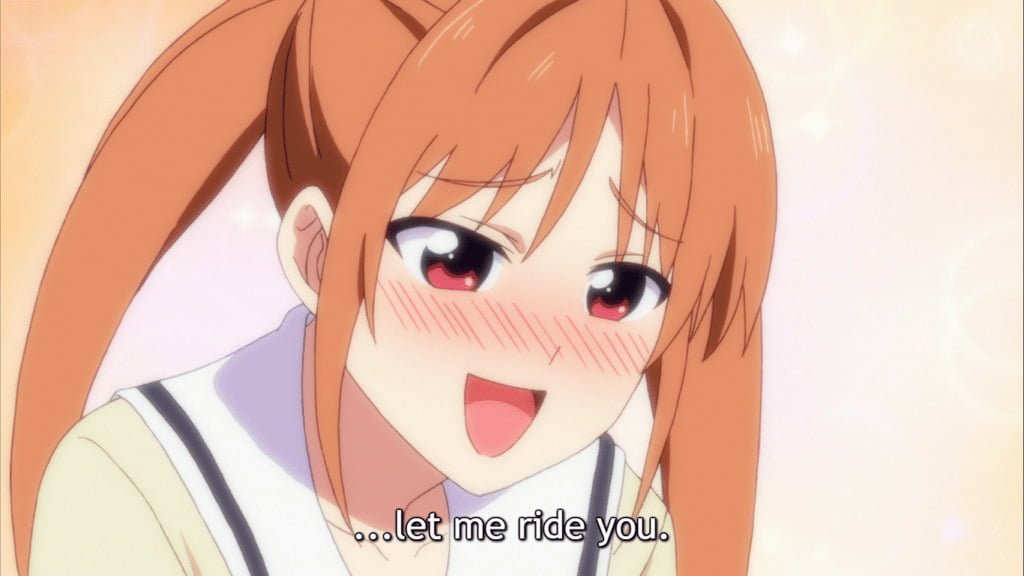 Genres: Comedy, Romance, School, Shounen
Episodes: 12
Similarities
Aho Girl is created by Hiroyuki, the author of Kanojo of Kamojo.
While the premise is not too similar, both are set in a school and all girls are charming (although some of them are a bit dumb). They also have similar humor which is cringe & over-the-top.
Synopsis
The adventures of an idiot girl and her long-suffering friends.
(Source: imdb)
---
2. Osamake: Romcom Where The Childhood Friend Won't Lose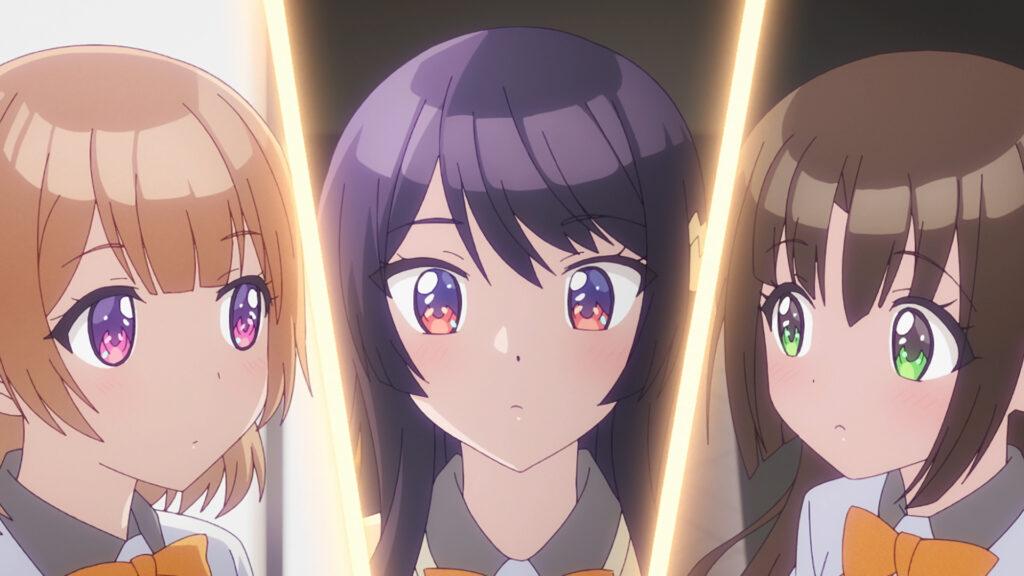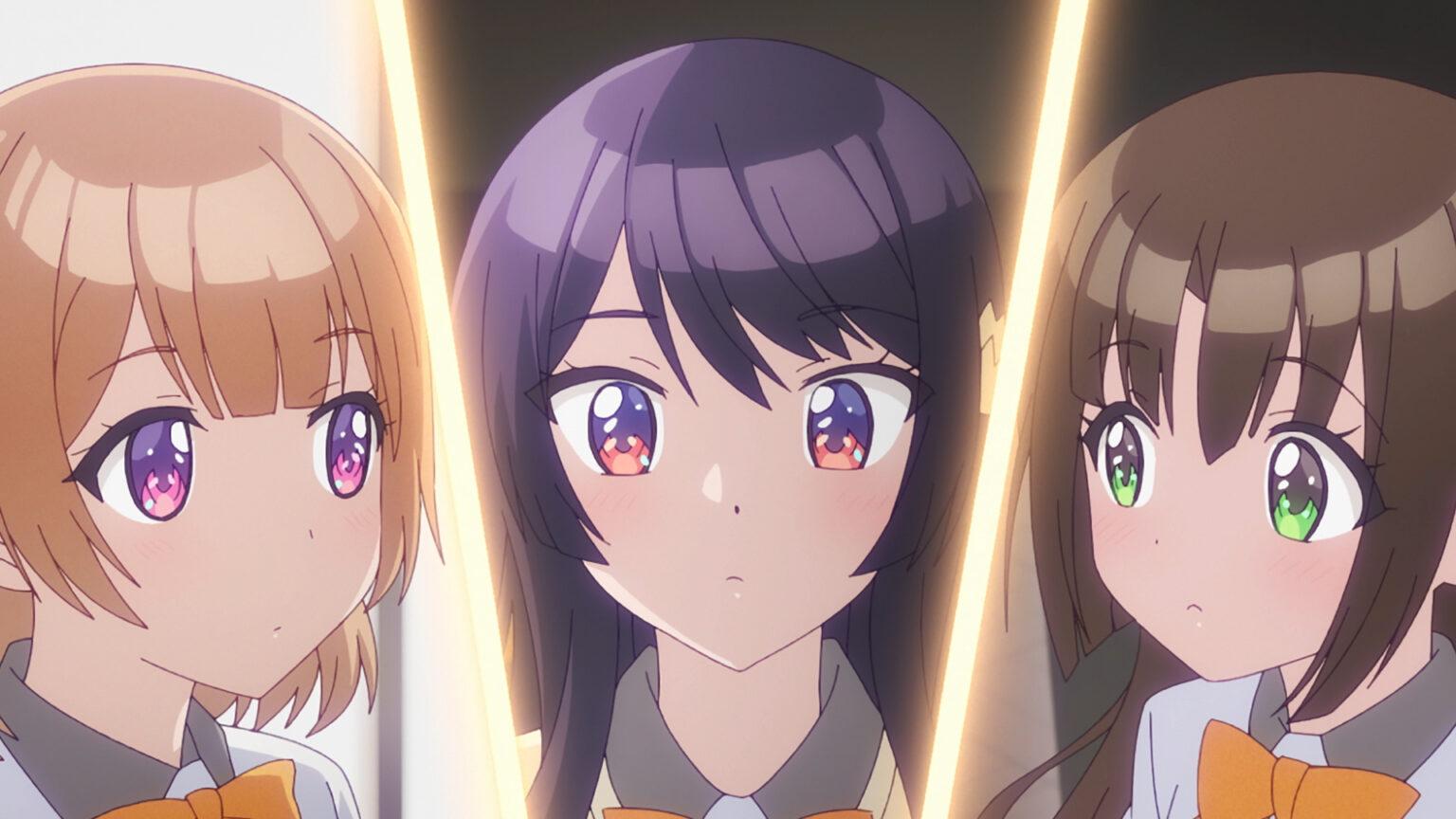 Genres: Harem, Comedy, Romance, School
Episodes: 12
Similarities
Both are light-hearted harem shows with a funny and almost ridiculous plot. Multiple females are trying to date the male protagonist and of course, there is the childhood friend as a love interest as well!
Synopsis
After Suehara Maru gets rejected by the girl of his dreams, he decides to seek revenge with the help of his beautiful childhood friend.
RECOMMENDED: 6 Anime to Watch if You Love OsaMake
---
1. Rent-a-Girlfriend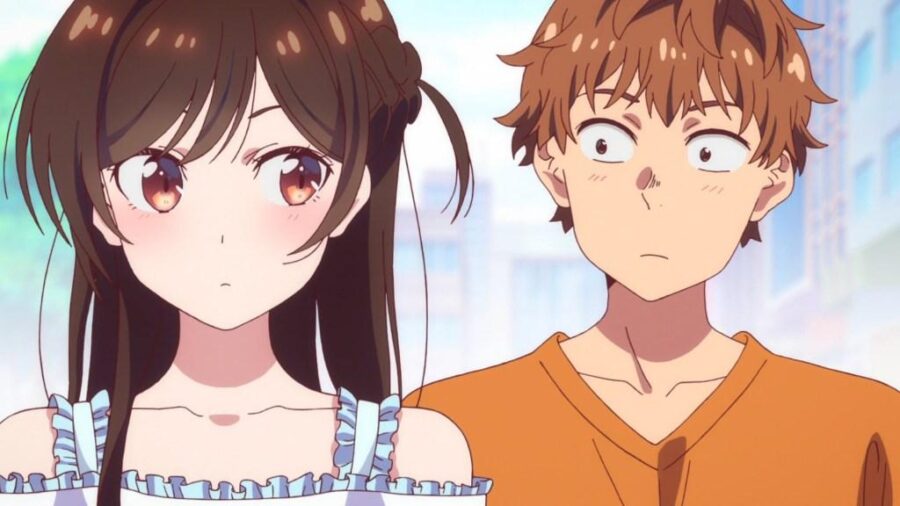 Genres: Comedy, Romance, School, Shounen
Episodes: 12
Similarities
Rent-A-Girlfriend is the most similar anime to Kanojo mo Kanojo. Both of these anime are harem rom-coms with multiple quirky beautiful girls who are in love with the rather underwhelming male character.
Synopsis
After Kazuya Kinoshita gets dumped by his girlfriend, he tries to rent a girlfriend through a mobile app.
The rental girlfriend, Chizuru Mizuhara is seemingly perfect. She has the looks, and a kind personality and leaves an awesome first impression. After the date is over, Kazuya checks the reviews of Chizuru and they are very ambivalent. He starts to believe that she is only playing with the hearts of men and leaves a negative rating on her profile.
Chizuru then reveals her true personality—sassy and quite temperamental, completely different from the first impression. Exactly at that moment Kazuya receives news about his grandma's collapse and brings Chizuru to the hospital with him. The collapse turns out to be nothing serious, but Kazuya's grandma is extremely happy about him having a serious relationship with such a nice girl. Unable to tell the truth, the two are "forced" to act as an authentic couple.