Are you craving a taste of the enchanting flavors that have captivated your senses through anime and manga? Yearning to experience the joy of authentic Japanese candy and snacks, but finding yourself miles away from the Land of the Rising Sun? Look no further, because Sakuraco is here to transport your taste buds to the vibrant streets of Tokyo and beyond.
What is Sakuraco?
Sakuraco is an online monthly subscription service rooted in the heart of Tokyo. From the graceful elegance of Japanese tea, with its soothing aromas and delicate flavors, to the indulgent delights of sweets and snacks that will make your taste buds dance with joy, Sakuraco offers an alluring journey through the diverse culinary landscape of Japan.
You can treat yourself to a monthly surprise of 20 carefully curated Japanese treats, thoughtfully chosen by Sakuraco.
Sakuraco Subscription Plans
Now, let's talk about the subscription plans available. You have the flexibility to choose from the following options:
Monthly Plan: For $37.50 per month, plus shipping, you can receive a box filled with Japanese treats each month. Please note that the monthly plan is billed automatically each month and renews unless canceled.
3-Months Prepaid Plan: If you opt for the 3-month prepaid plan, priced at a discounted rate of $35.50 per month, plus shipping, you can enjoy the Sakuraco experience for three consecutive months. This plan is also automatically billed every three months and renews unless canceled.
6-Months Prepaid Plan: You can extend your journey into the world of Japanese snacks with the 6-month prepaid plan, available at a reduced price of $33.50 per month, plus shipping. Over a year, this amounts to a total savings of $24.00. This plan is automatically billed every six months and renews unless canceled.
12 Months Prepaid Plan: For the ultimate indulgence, the 12-month prepaid plan offers a special price of $32.50 USD per month, plus shipping, ensuring a year-long adventure of delightful discoveries. Over a year, this amounts to a total savings of $60.00. This plan is automatically billed annually and renews unless canceled.
The best part? Sakuraco delivers its boxes worldwide, so no matter where you are, you can experience the joy of authentic Japanese snacks.
Sakuraco Shipping Costs
Delivery costs will vary depending on your country of residence.
For instance, if you're located in the U.S., shipping and tracking will cost you $12.50 USD, and your box should arrive within 2 to 14 business days.
On the other hand, if you're in India, the shipping cost will be $10.50 USD, and you can expect your box to arrive within 2 to 14 days after it has been shipped.
To find the specific shipping information for your country, simply visit their website and use the search function (CTRL + F) to look for your country's name.
Sakuraco Box Review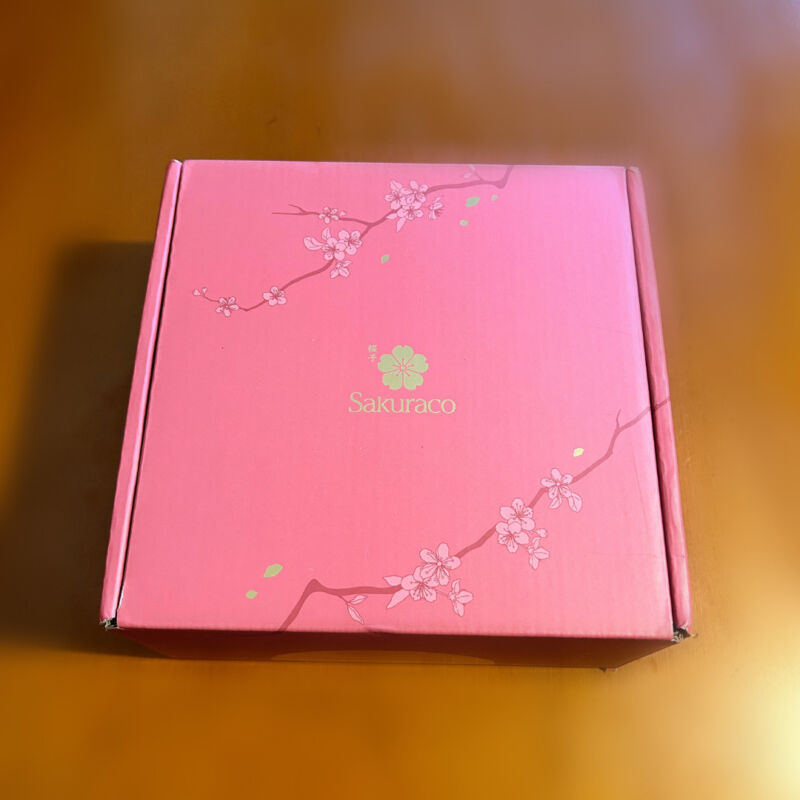 It's no secret that I love anime, manga, and everything Japanese. I mean, I have an anime blog. 😂 So when I was contacted by Sakuraco again, I was more than thrilled to test the June box! 🌸
The box arrived within the expected time frame for my country and I wasted no time picking it up from the post office. I actually rushed back home after picking it up, eager to indulge in the delightful treats inside.
You know, it was one of those mornings when I woke up feeling extra hungry. So, when I opened the box, the sight of all those amazing Japanese treats made my stomach growl even louder. I couldn't wait any longer—I had to start taste-testing right away!
But before we dive in, I'll tell you one thing: it's surprising how small the box is. Actually, it's a neat, small pink cardboard package. After you open it, you will see the brochure that describes all the contents of the box, along with traditions around the theme. For my box, it was Mochi and Fruit Marvels. Since mochi is my favorite Japanese dessert, I was more than happy with this theme!
See also: Sakuraco's October 2022 Box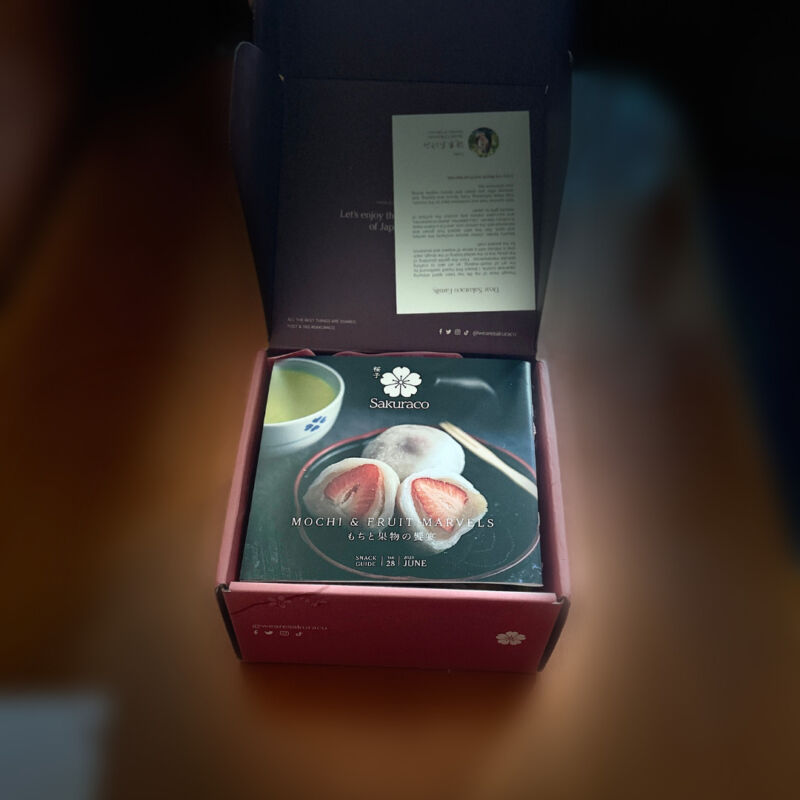 Also, I love having options. And Sakuraco definitely delivered. From salty delights to delectable sweets, there was something for every palate. It was like being a kid in a candy store, but with a twist of authentic Japanese flavors.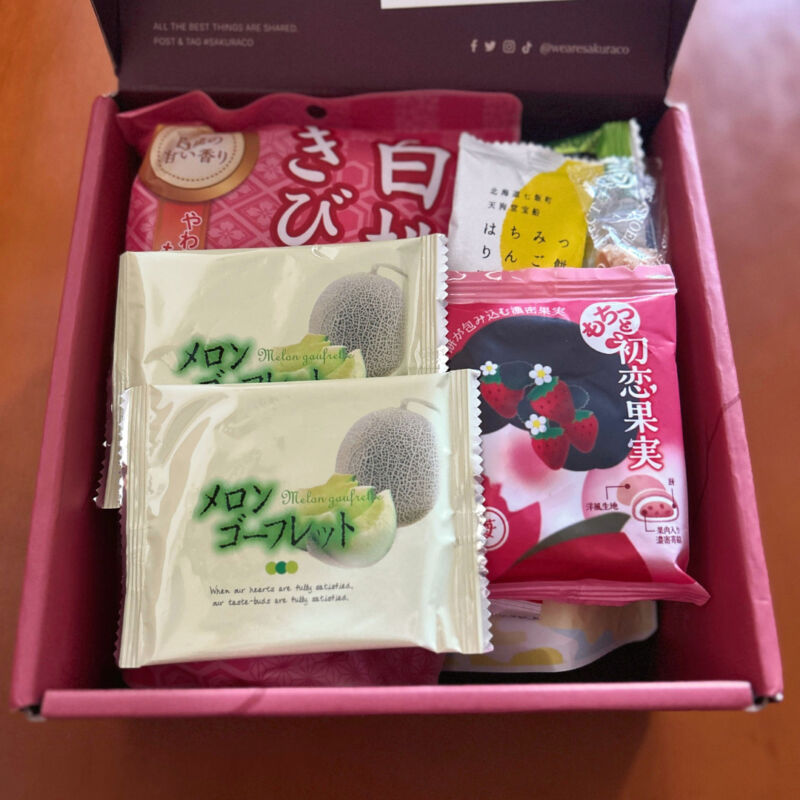 So, are you ready to embark on a delicious adventure and discover what was hidden in June's Sakuraco Box?
Disclaimer: Sakuraco kindly provided me with their June box in exchange for an honest review. As always, I want to assure you that all opinions expressed in this article are my own.
Additionally, I want to be transparent about the fact that if you choose to make a purchase through the links provided, I may earn a commission. This commission helps support my work in bringing you informative and engaging content.
---
Momo Kibidango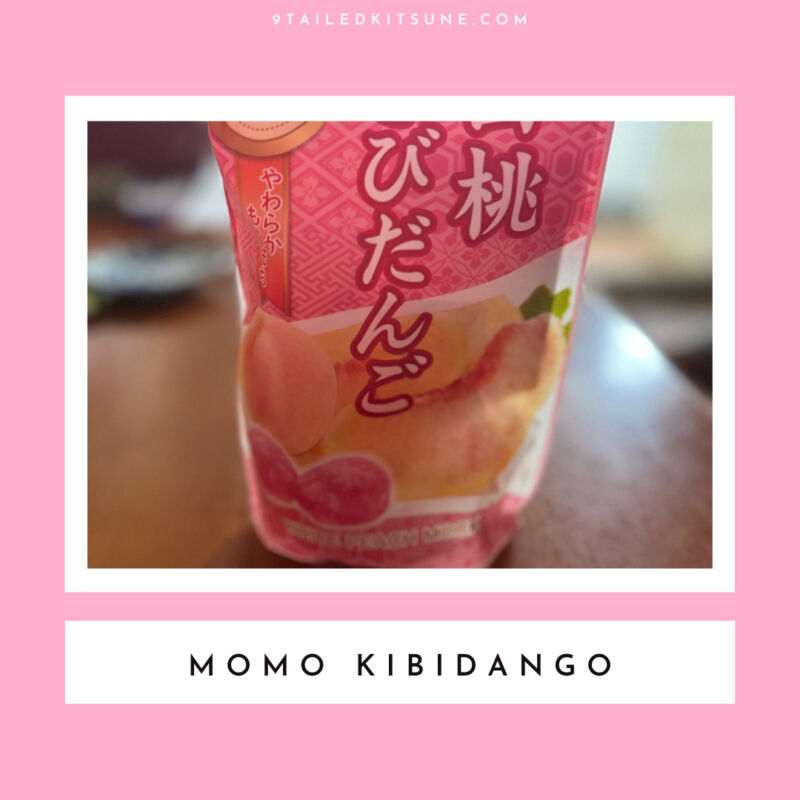 Momo Kibidango is a yummy Japanese treat that combines the sweet flavor of Ehime white peaches with a soft and chewy texture.
The Kibidango part refers to the traditional confectionery made with millet flour and sugar, giving it that distinct chewiness.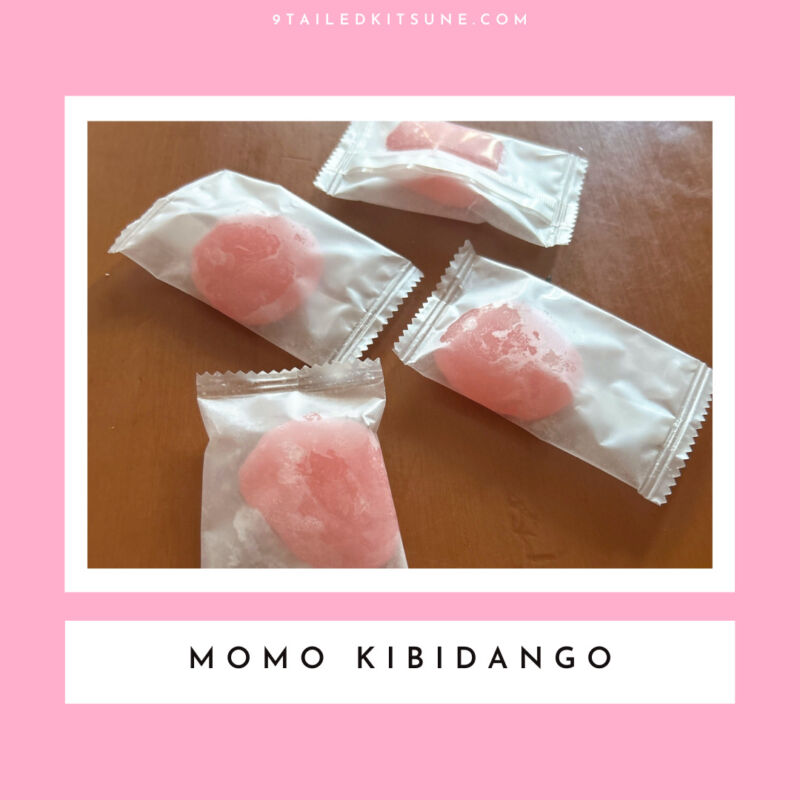 I couldn't get enough of its softness and loved the burst of pure fruity goodness, which was gently sweet.
Wasabi Pumpkin Seeds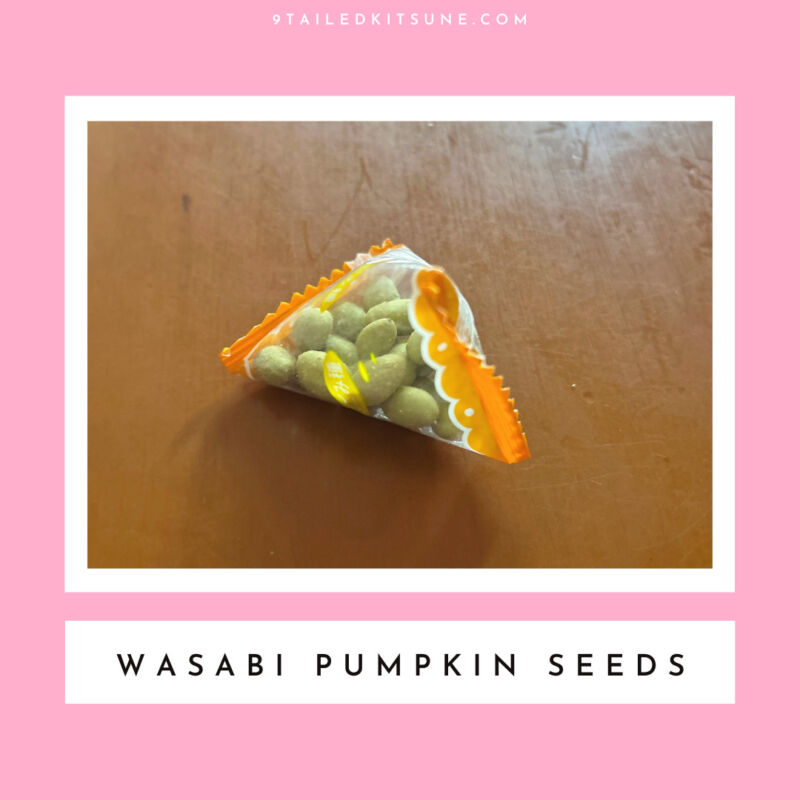 A savory snack that combines the satisfying crunch of pumpkin seeds with a thrilling wasabi kick, Wasabi Pumpkin Seeds are a combination of spicy and savory flavors.
The real star of the show is the zesty wasabi coating that surrounds the seeds, delivering a flavorful punch that awakens one's senses.
Ajiko Mochi Crackers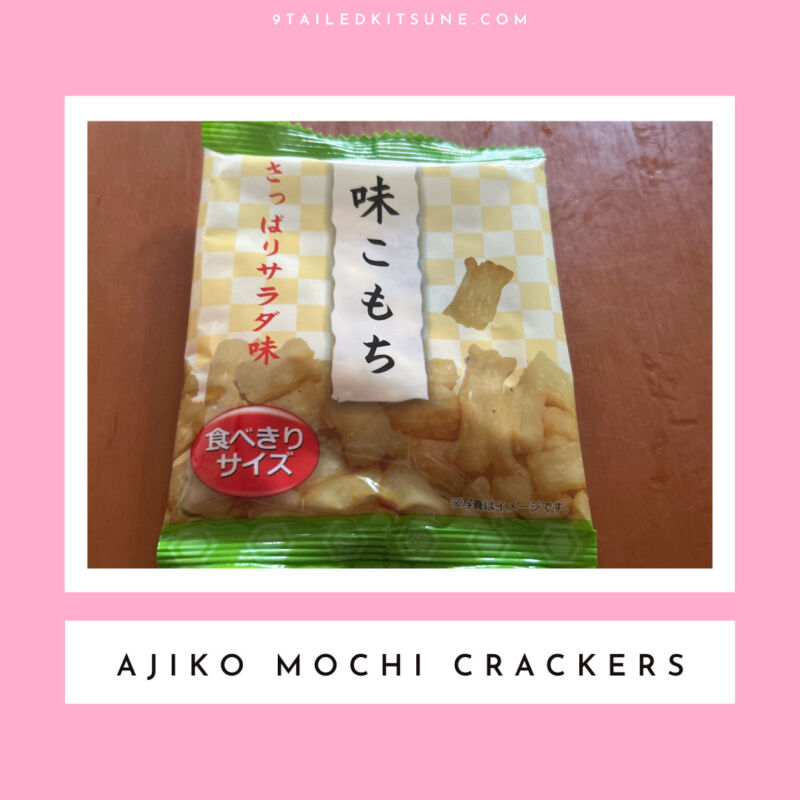 Ajiko Mochi Crackers offer an interesting twist on traditional mochi. These bite-sized crackers boast a satisfying combination of textures—crispy and crunchy on the outside, with a hint of chewiness reminiscent of mochi on the inside.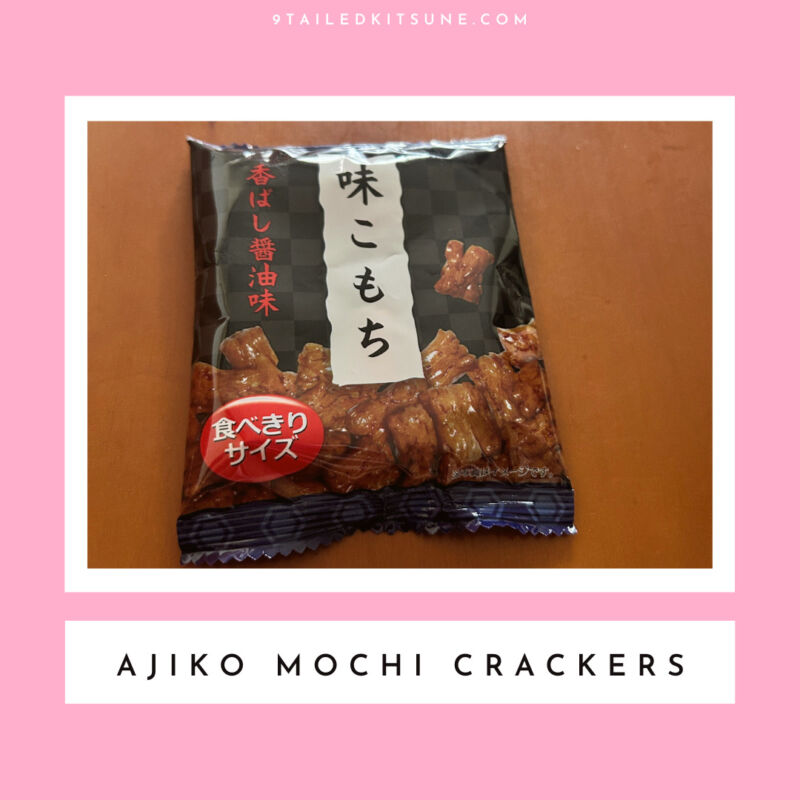 There are two distinct flavors to choose from: savory soy sauce and refreshing salad.
I have to be honest and say that it didn't remind me that much of mochi but it easily satisfied my salty snack cravings!
Genmaicha with Green Tea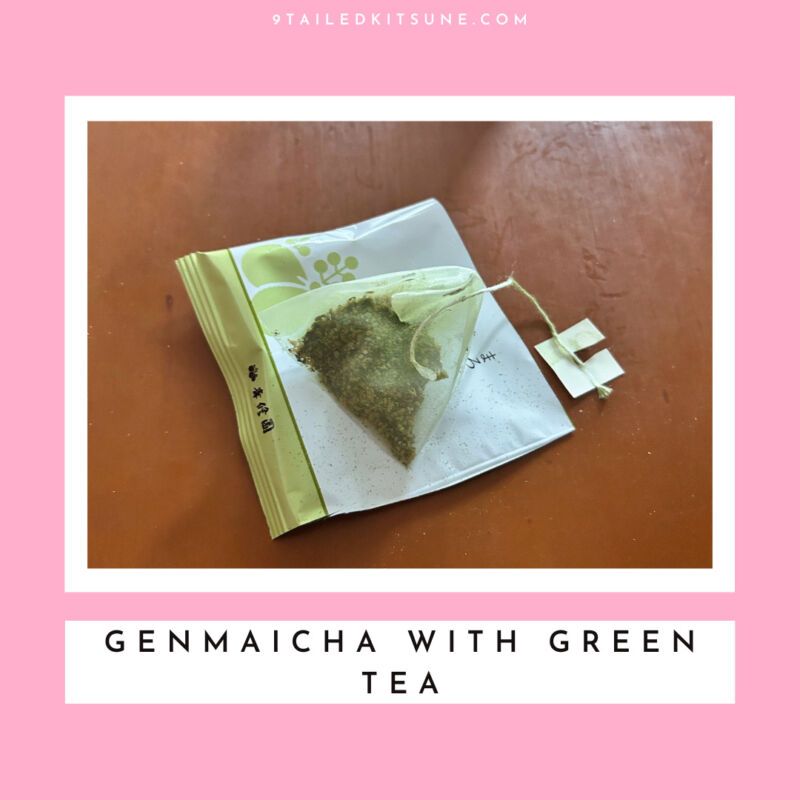 As someone who isn't usually a fan of green tea, I was pleasantly surprised by the delightful combination of flavors in Genmaicha with Green Tea.
The delicate infusion of roasted rice and matcha creates a unique and savory taste that I found surprisingly enjoyable.
What made the experience even better was pairing it with the sweet candies included in the box. The subtle sweetness of the candies perfectly balanced the earthy notes of the tea, creating a harmonious and satisfying blend of flavors.
Lemon Pie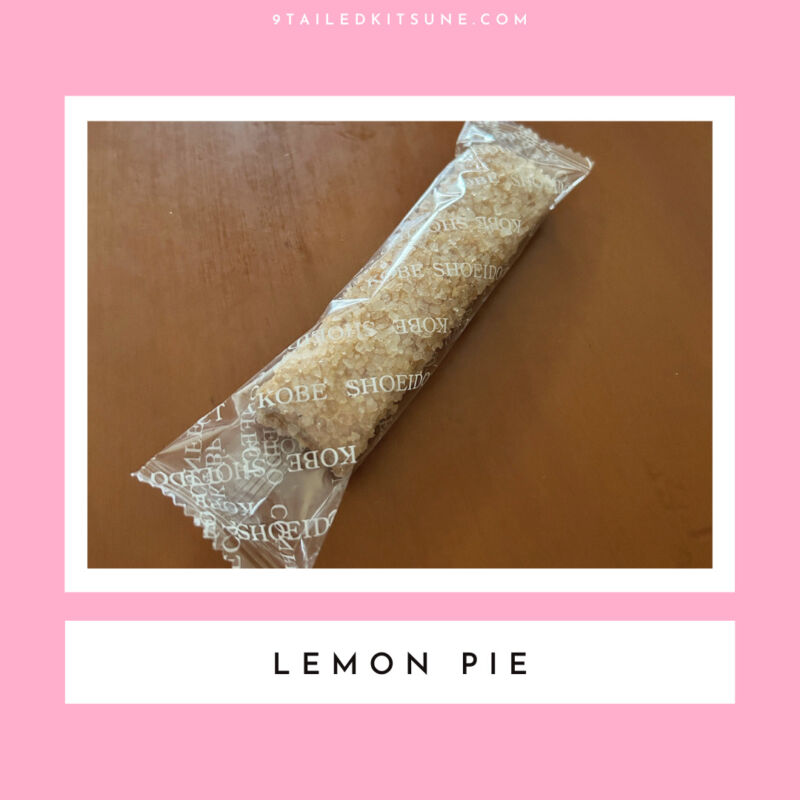 If you're looking for a refreshing and fragrant dessert that captures the essence of summer, the Lemon Pie by Shoeido is an absolute must-try.
It's made with Hokkaido wheat and infused with the vibrant essence of tangy lemon pulp.
Melon Gaufrette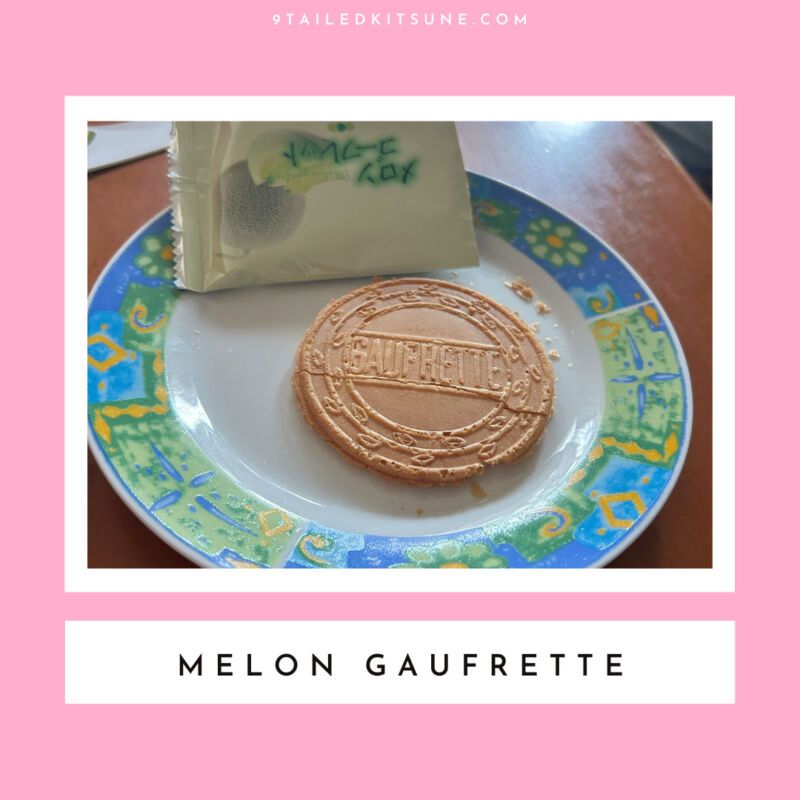 As I took my first bite of Melon Gaufrette, I was greeted by a symphony of textures.
The wafer was incredibly crunchy, giving a satisfying snap with each nibble. But what truly stole the show was the velvety soft melon cream hidden inside.
Ichigo Mochi Manju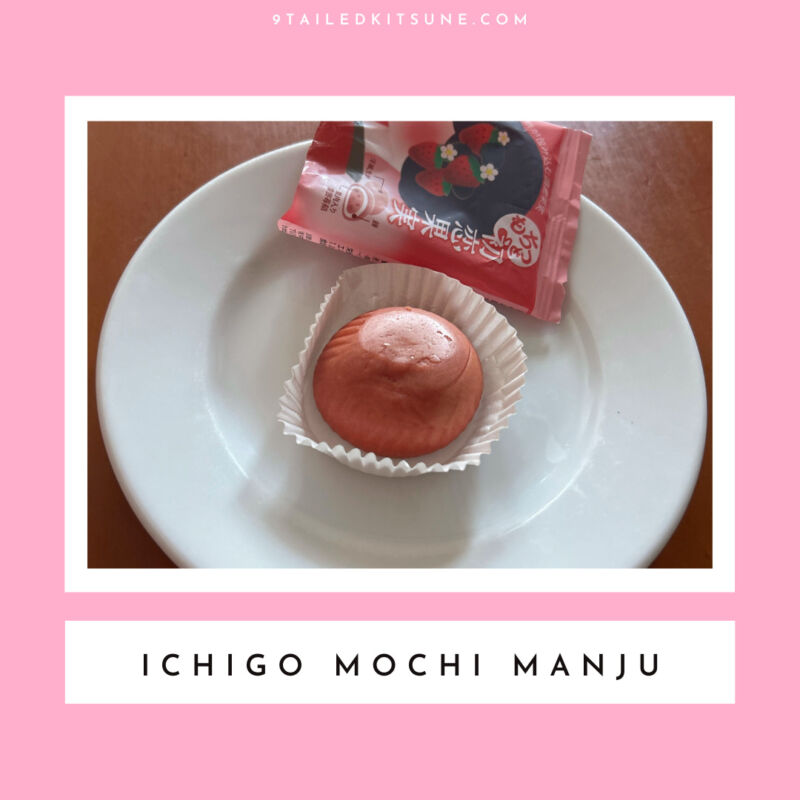 Say hello to my favorite Sakuraco snack from June's box: Ichigo Mochi Manju.
When you bit into the outer layer, you will be met with a soft and pillowy mochi. But wait till you get to the center. Nestled within the mochi was a delightful filling of strawberry red bean paste, infused with the luscious juice of Japanese strawberries. Basically a strawberry paradise!
Shine Muscat Jelly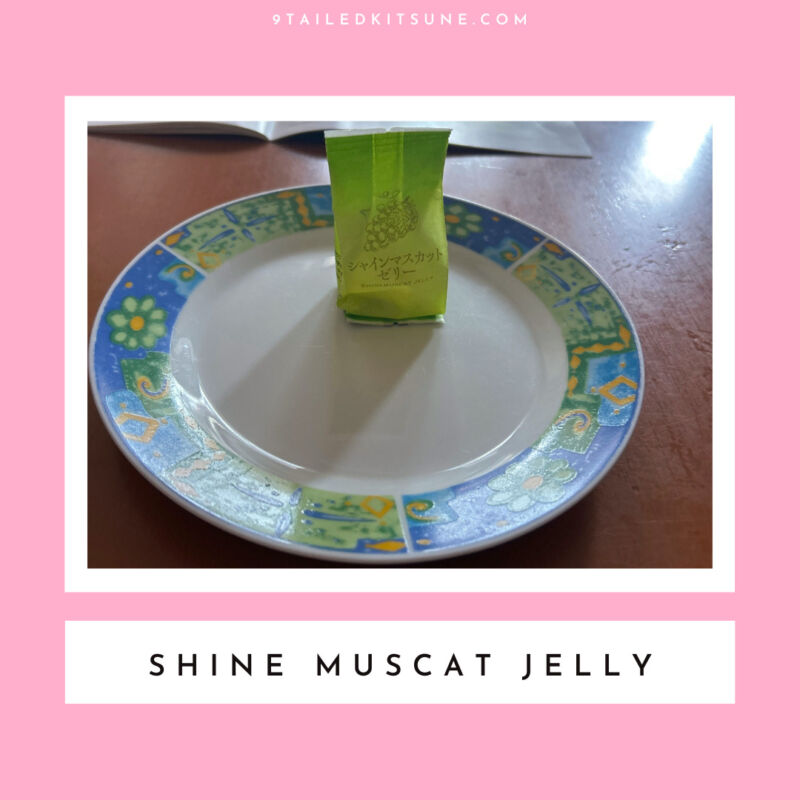 Shine Muscat Jelly embodies how I imagine a world of fruity bliss.
Crafted with the finest Okayama-grown Shine Muscat grapes, which have been celebrated as "The Fruit of Okayama," this jelly is a true testament to the quality and flavor of Japanese produce.
The jelly had just the right amount of sweetness and brought out the natural essence of the fruit.
It's worth noting that this delightful jelly contains 0.44% alcohol content, thanks to the infusion of the liqueur. So while you indulge in its refreshing taste, remember to enjoy it responsibly.
Lemon Vinegar Arare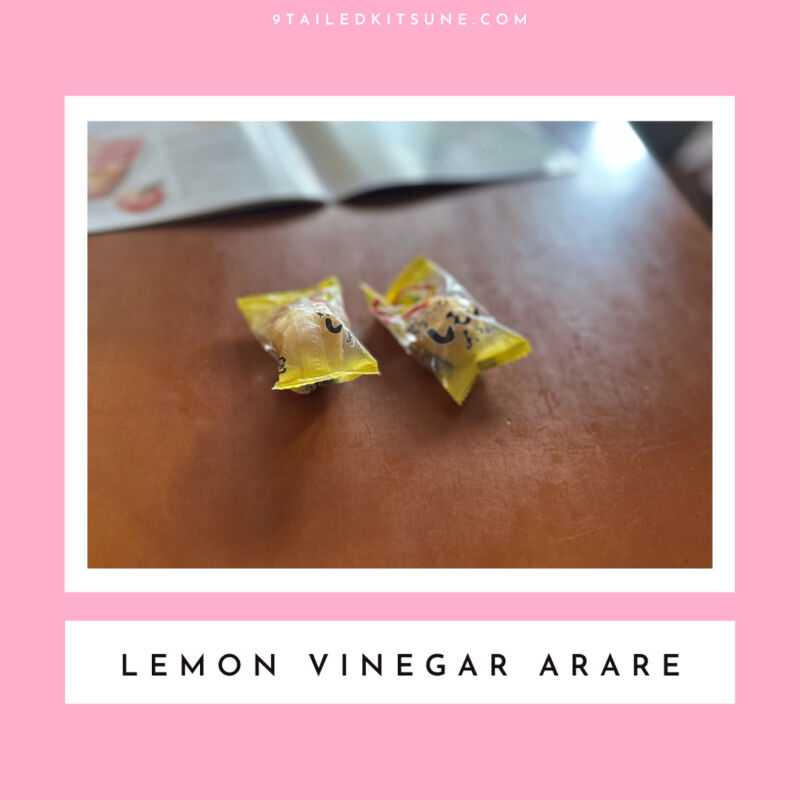 Arare is a traditional Japanese snack that consists of bite-sized, crunchy rice crackers.
The unique twist of this arare was the tartness of the lemons and the sourness of the vinegar.
While this particular flavor may not appeal to everyone initially due to its pronounced vinegar flavor, you'll find that as you continue to chew, the intensity gradually subsides, allowing the other flavors to shine through.
Honey Apple Mochi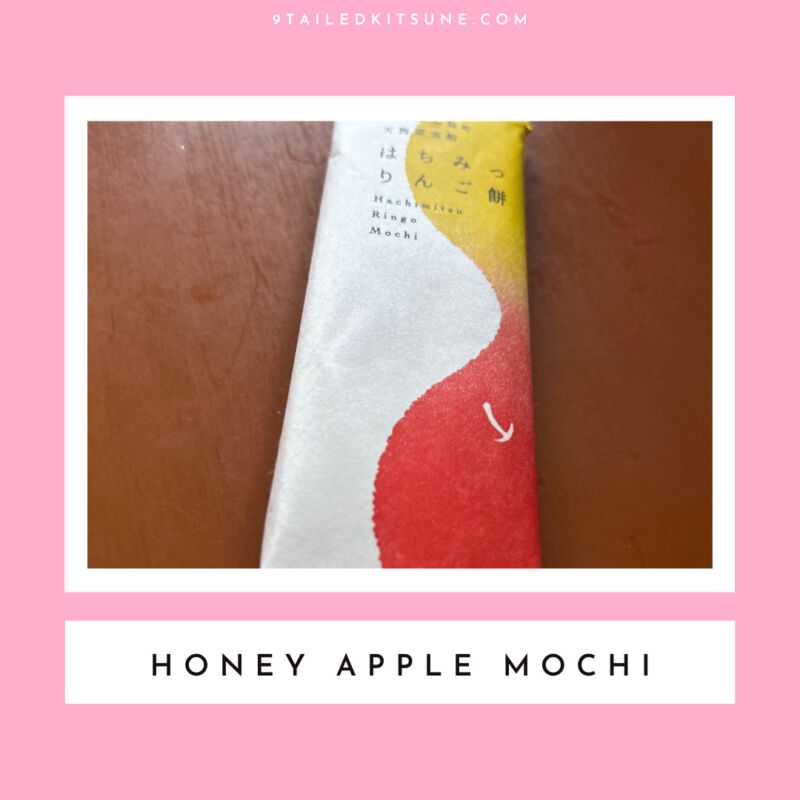 Honey Apple Mochi is a sweet blend of honey and apples in a whisper-thin, edible paper that wraps it.
The mochi is extremely chewy and soft to the point it had to be wrapped in edible paper to prevent mess.
I actually tried to unwrap it first because I didn't read the description carefully. 😀
Kabosu Nut Sable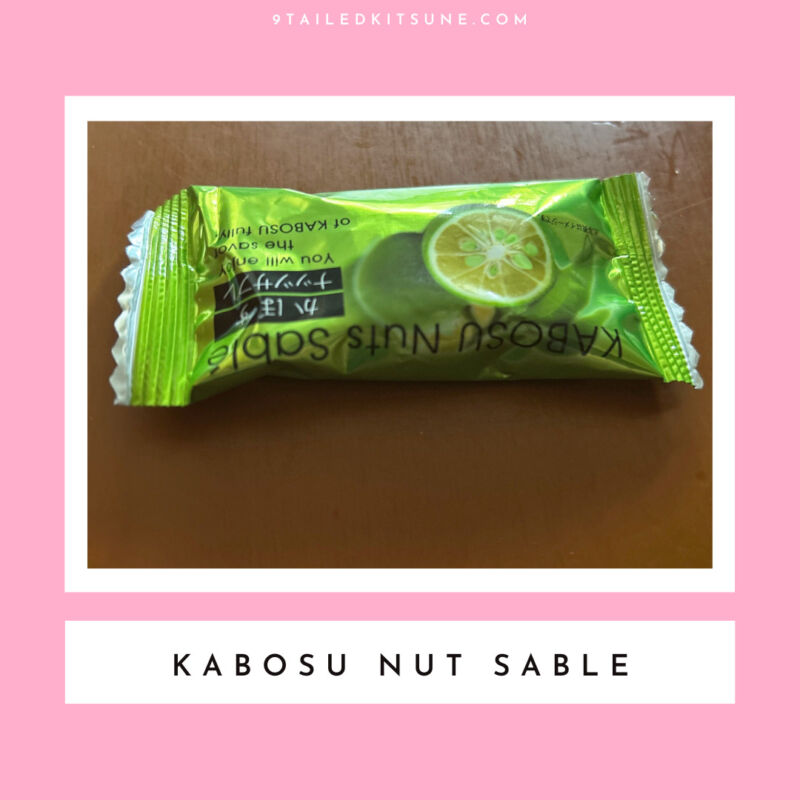 Kabosu Nut Sable is a creation that combines the delightful crunch of roasted almond chips, complemented by the rich and nutty undertones.
Moreover, there is a secret ingredient that elevates this delicacy to the next level: powdered kabosu, sourced from the enchanting town of Taketa in Oita Prefecture.
Hana Moyou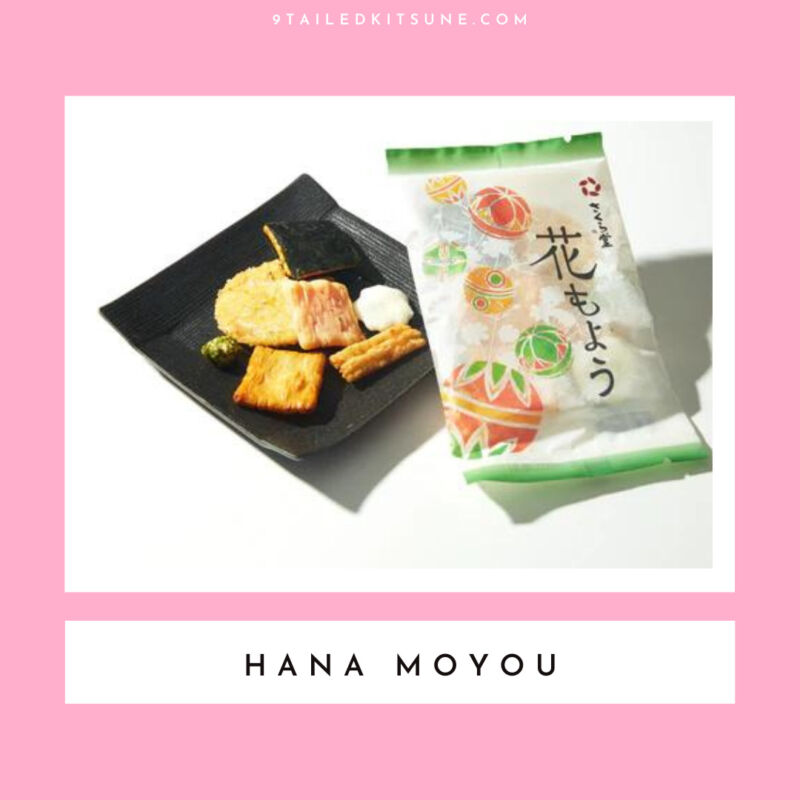 While I haven't had the pleasure of tasting Hana Moyou myself because I'm a vegetarian, my dad said that there was a subtle seafood-inspired flavor that adds an unexpected spin to the rice crackers.
Chrysanthemum Dish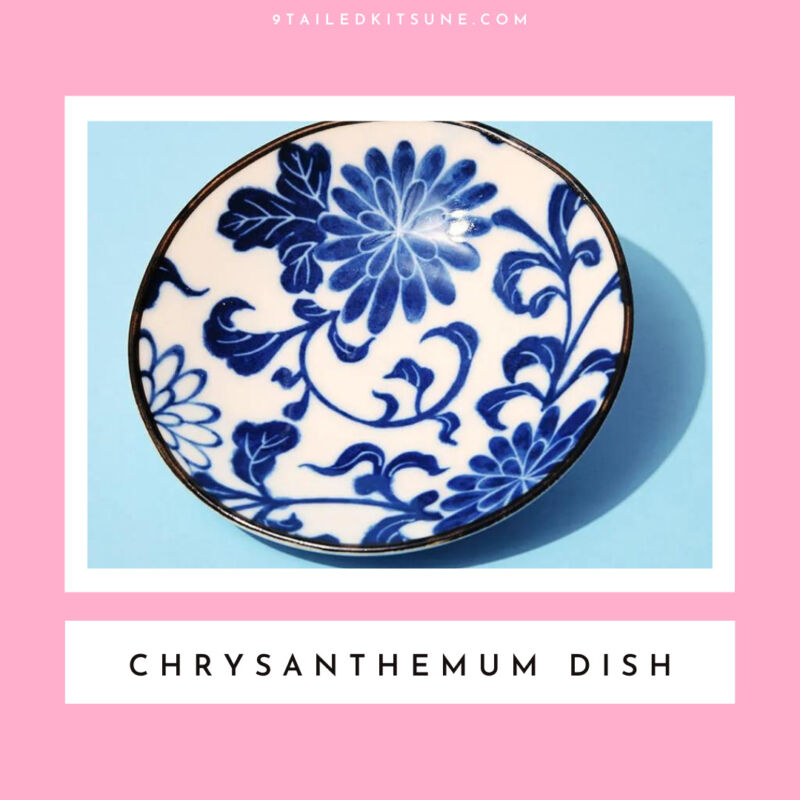 Adorned with intricate designs of elegant chrysanthemums and graceful arabesque patterns, this dish showcases the timeless artistry of Mino ware pottery, which has been cherished for centuries.
This stunning piece is not only a feast for the eyes but also practical for everyday use. It is both microwave and dishwasher friendly.
Final Thoughts
Writing Sakuraco Review has reminded me of the incredible joy that comes from discovering new flavors and immersing oneself in a different culture through food. Sakuraco's box of Japanese candies & snacks offers a gateway to the enchanting world of Japanese gastronomy.
If you're ready to embark on a delicious adventure, make your way to Sakuraco's website and let their monthly surprises ignite your taste buds and ignite a love affair with Japanese cuisine.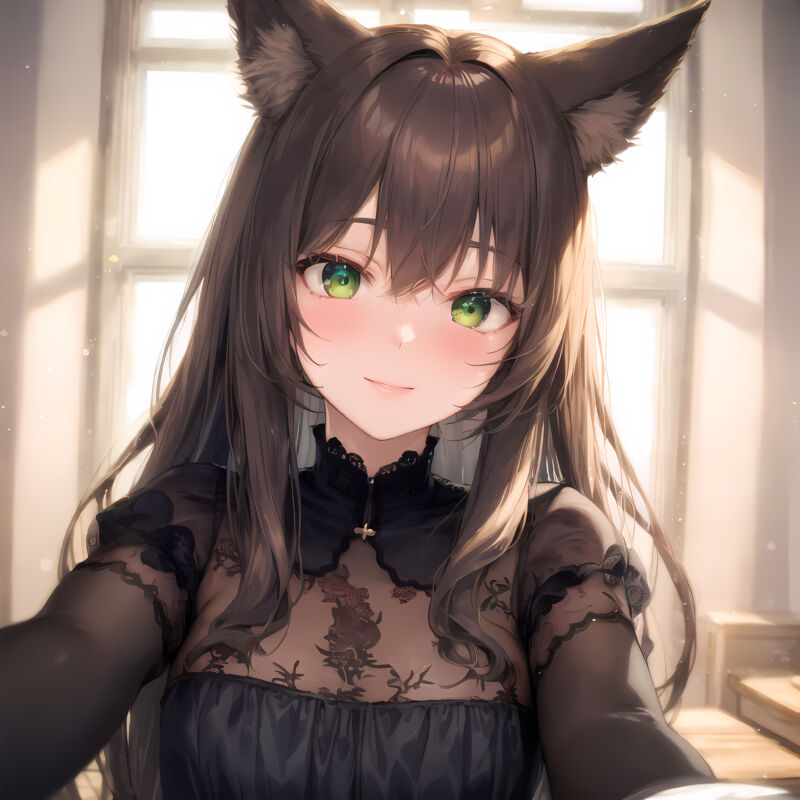 BEFORE YOU GO...
Thanks for reading my article!
If you enjoyed it, please consider supporting me on Patreon. As a Patron, you'll gain access to exclusive perks like stunning AI artworks that are not shared anywhere else, personalized AI-generated art pieces, and the ability to shape the future of this blog by suggesting topics you'd like me to cover.
Your support means everything to me and enables me to keep creating content that I'm passionate about. ✨

Also, you're welcome to join our 9 Tailed Kitsune Anime Discord community. We'd love to have you there! 🙌