Guest post by Gale Morton.
Gale is an expert author from the ultimate anime magazine, Shonen Road that brings you all things anime – One Piece, Demon Slayer, Dragon Ball Z, Naruto, Black Cover, Boruto, and so much more!

---
The highest-grossing film in Japan, a film adaptation of the hit anime series "Demon Slayer," is now showing in the United States with an R rating. This means that it requires that anyone under the age of 17 will be accompanied by an adult.
You might be wondering why this film is so famous and popular across the globe. I am curious about that too! The film is so popular because of how human the themes and the overall cast are. The entire cast shows human flaws, and these characters are not able to control and do everything. These characters experience human emotions such as sadness, anger, loss, and hope. 
These people despite all hurdles persevere and accomplish their goals which is a human quality. The characters speak to the audience and their behavior is similar to human behavior and emotions. These are the main reasons why this anime film has become increasingly popular.  
In addition to that, the fascinating and jaw-dropping storyline along with the breathtakingly beautiful visuals has led this anime to be the " Big Three" in anime films. The cinematography, the storyline, and the characters make this film an absolute treat to watch!  Now the movie does have an R rating which is mainly due to the bloodshed and violence in the movie. Let's dive into this R rating and why it has been given this rating.
Why did Demon Slayer: Kimetsu no Yaiba – Mugen Train receive an R rating?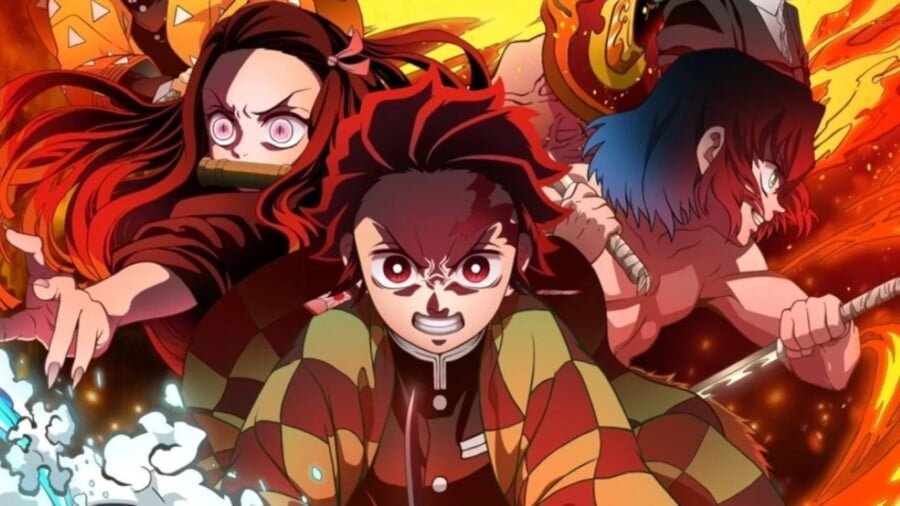 What's the deal with the R-rating? According to reports, the new Demon Slayer film will include "violence and bloody images." That sounds about right if you've seen the anime series on Netflix. Demon Slayer has a lot of violence, and there's a lot of blood because Demons have bits and pieces of themselves hacked off all the time.
Demon Slayer: Mugen Train, on the other hand, has been out in Japan since October, with a PG-12 rating. This is just one year younger than our PG-13. In Japan, where the anime has a large fan base among children of all ages, the news of the rating, which was attributed to "violence and bloody images," was met with surprise.
Demon Slayer enthusiasts at Shonen Road reported that Japan is slightly more desensitized to the oceans of blood spilled in anime than we are in North America.
That's not to say that the series' heavy dose of gore hasn't ruffled some Japanese parents' feathers; some have taken to social media to express their displeasure. Many parents, on the other hand, are tolerant of — or simply unconcerned about — their children being exposed to violent depictions.
What impact will the R-rating of Demon Slayer: Kimetsu no Yaiba – Mugen Train have?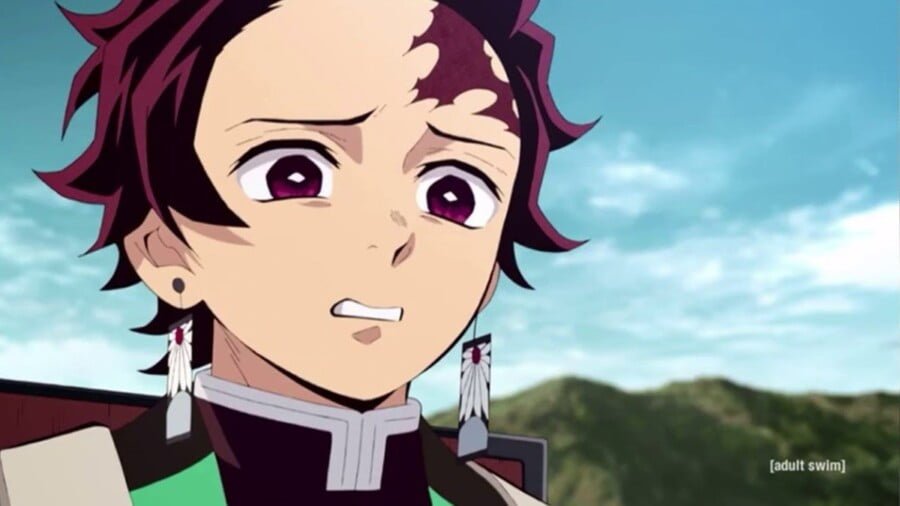 The story of a young swordsman who battles demons to save his younger sister, who has been transformed into a demon, has become a national sensation. Its big-screen adaptation, "Demon Slayer: Kimetsu no Yaiba the movie: Mugen Train," which debuted in Japan last year and is now playing in the United States, dethroned Oscar winner "Spirited Away" as Japan's most profitable film ($367.4 million so far).
The franchise isn't overly gory, but it does frequently resort to violence. Such is the life of a demon-themed supernatural story. Despite the R-rating, underage moviegoers will be unable to see Demon Slayer in theatres unless accompanied by an adult.
Experts at Shonen Road expressed that this will most likely hurt the film's box office total in North America. But given how much money Demon Slayer: Kimetsu no Yaiba – Mugen Train has already made, this is unlikely to be an issue.
For those who aren't aware, Demon Slayer: Mugen Train picks up immediately after the events of the anime's first season. Tanjiro, Neuko, Inosuke, and Zenitsu, along with the Flame Hashira Kyojuro, board a train to find a demon who has been murdering demon slayers. On the train, they are all attacked by demons, and they must defend themselves. The result is hilarity (and probably a lot of blood, based on the rating).
The young swordsman Tanjiro Kamado and his companions' constant beheading of demons make gore and killing an almost unavoidable part of the story. The Film Classification and Rating Organization (Eirin) in Japan assign ratings to films. It gave "Demon Slayer" a PG12 rating, indicating that children under the age of 12 should seek parental "advice and guidance."
Why did the U.S. adopt a different attitude than Japan when rating Demon Slayer: Kimetsu no Yaiba – Mugen Train?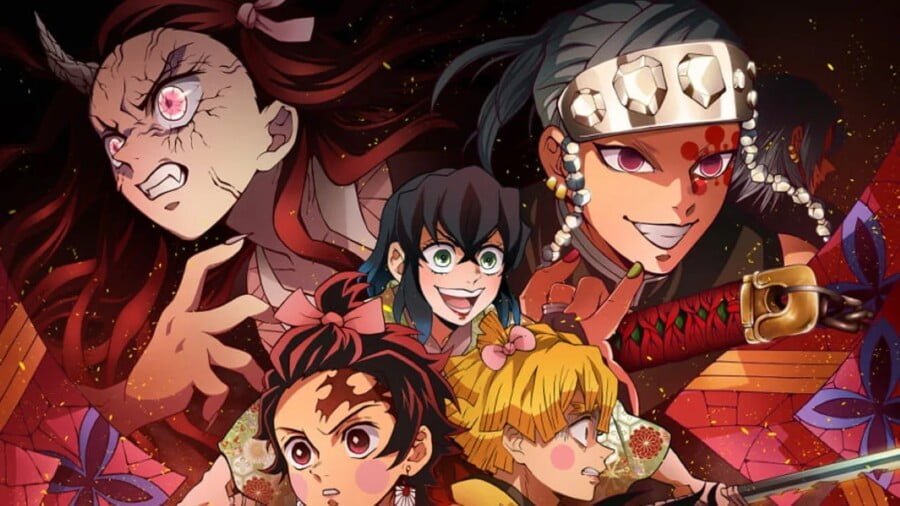 According to Tomoharu Ishikawa, Eirin's executive director, the R rating in the United States is due to a difference in cultural understanding of the chambara (sword-fighting) genre, which is deeply ingrained in Japan. In one scene, Tanjiro uses his sword to self-harm in order to awaken from the dreamlike state that his enemy has trapped him in.
According to Makoto Ozaki, an Eirin rater, "that might have been deemed more violent and inappropriate for children in the United States than it was in Japan, which is generally tolerant" of such depictions. According to Yuki Saruwatari, a film critic based in Los Angeles, the disparity in ratings reflects different attitudes toward animated films.
"Animated films, particularly those produced by Disney and Pixar, are essentially marketed toward children in the United States," she explained. "It is almost inconceivable for American animated films to be rated R," with a few exceptions.
In the United States, film ratings are clearly taken much more seriously. According to a Nielsen survey of 1,559 American parents with children ages 7 to 16, 95% agree that the ratings are useful tools. Concerns about ratings and content are much less intense in Japan.
How much money did Demon Slayer: Kimetsu no Yaiba – Mugen Train gross?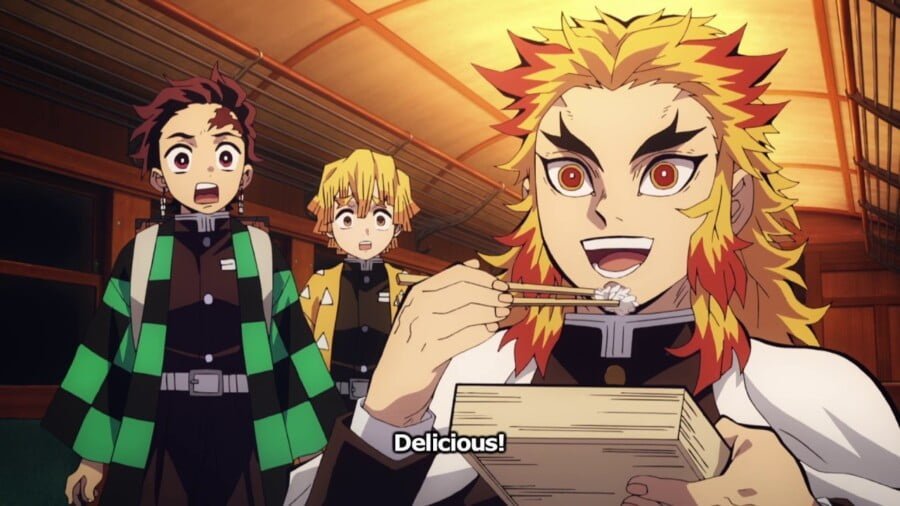 Mugen Train grossed 32.47 billion yen ($313.9 million) in its opening weekend, making it the highest-grossing Japanese film ever. The film has since been dubbed and subbed for its upcoming US release on April 23 in theatres and June 22 on select digital platforms.
Demon Slayer, on the other hand, isn't content to stop at the big screen. A Demon Slayer video game for PlayStation, Xbox, and PC is also in the works. Demon Slayer: Kimetsu no Yaiba – Hinokami Keppuutan appears to be a traditional fighting game starring characters from the anime. Unfortunately, the publisher Aniplex has revealed very few details and has yet to announce a release date.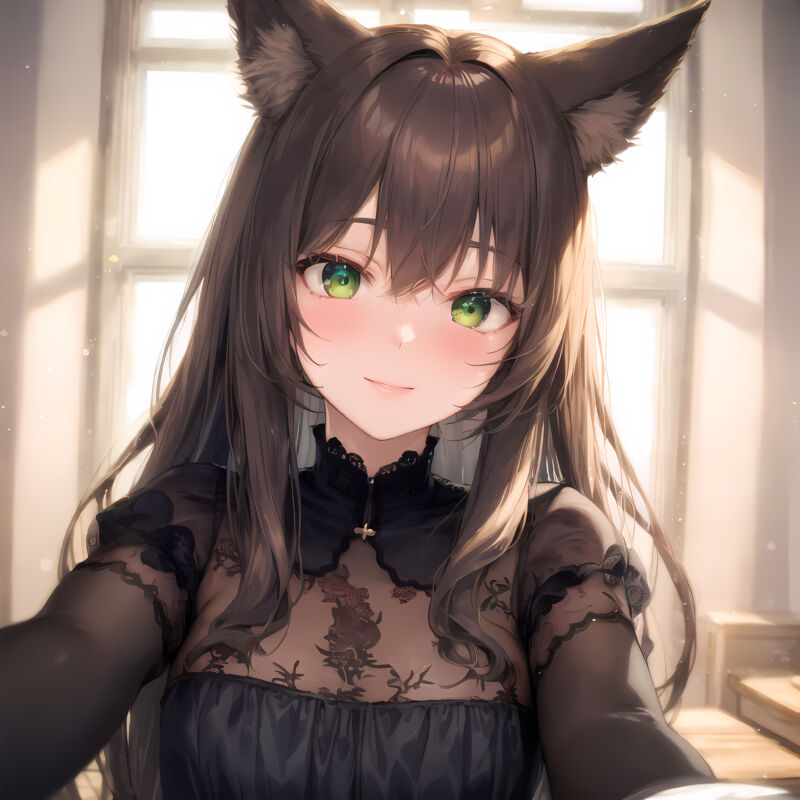 BEFORE YOU GO...
Thanks for reading my article!
If you enjoyed it, please consider supporting me on Patreon. As a Patron, you'll gain access to exclusive perks like stunning AI artworks that are not shared anywhere else, personalized AI-generated art pieces, and the ability to shape the future of this blog by suggesting topics you'd like me to cover.
Your support means everything to me and enables me to keep creating content that I'm passionate about. ✨

Also, you're welcome to join our 9 Tailed Kitsune Anime Discord community. We'd love to have you there! 🙌