Demon human romance anime is an excellent choice for those who like to avoid the usual and rather enjoy the latest unconventional and most thrilling love stories in anime.
Here are the best demon human romance anime series!
Disclaimer: This post contains affiliate links. If you use these links to buy something, I may earn a small commission, without any extra cost to you. As an Amazon Associate, I earn from qualifying purchases. Thank you!
1. Dream Eater Merry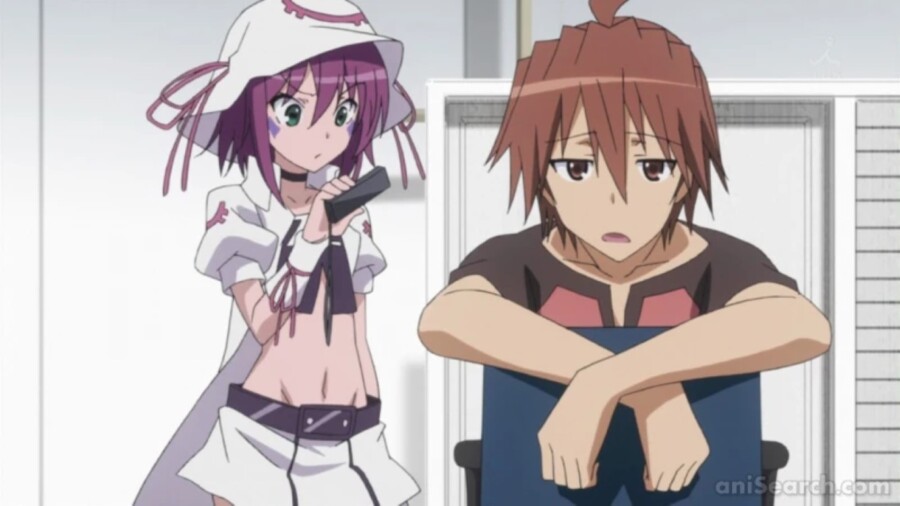 Are you a dreamer? I have a friend who dreams a lot, and she shares her amazing dreams, often making me very jealous. It's been a while since I've had one, and I'm eager to have one if it does not transform into a nightmare midway.
The animated show Dream Eater Merry is all about dreams. The plot is straightforward, but it's unique. There's also an occasional dose of humor and romance at times, making it extremely entertaining.
It includes the lively duo consisting of the gifted Yumeji Fujiwara and the charming fantasy monster Merry Nightmare. They have to find clues and battle other demons from the dream world to discover how Merry Nightmare can return to the realm of dreams.
2. Black Butler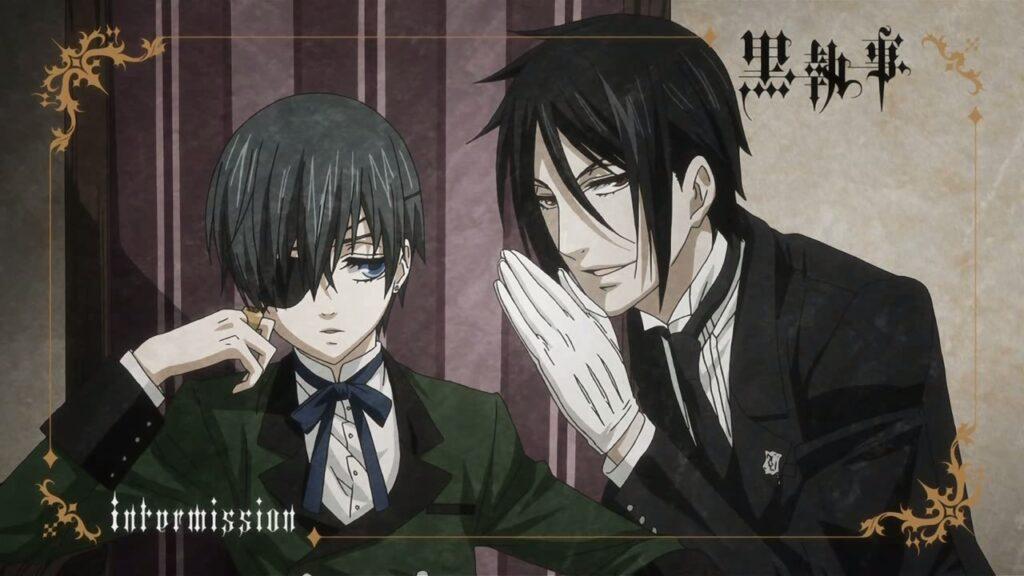 Romance isn't limited to the opposite genders. Our society has changed through the years, and gender-based orientation has grown with it. In reality, there's a global community of people who are in love with having the same sexual partner as an ally.
Although it isn't portrayed clearly, it's refreshing to know that anime shows such as Black Butler have relationships with the same sex. In the mentioned anime show, Sebastian Michaelis, the demon butler, has an exclusive connection with the master Ciel Phantomhive.
There are instances in which the butler displays common characteristics of a demon, such as being brutal, unforgiving, and cruel, but he never fails to safeguard his master. There's no greater love than from a person who is willing to give away his life to save you from any danger. Do you think they will be love birds as their story develops?
3. Shuffle!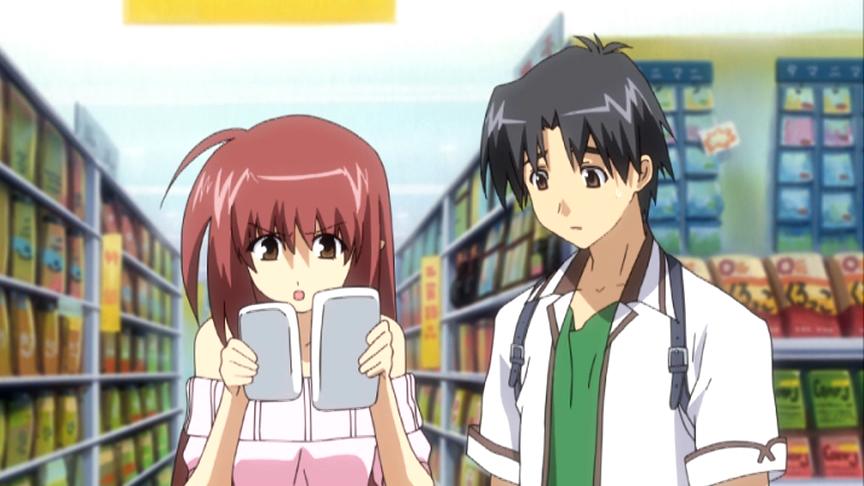 The feeling of being in the love of your best childhood friend is a typical story. However, this kind of relationship may not always go as planned. There are instances where the boy is indecisive, or the girl has feelings towards another guy as they get older.
In the Japanese animated show Shuffle!, Rin Tsuchimi and Kaede Fuyou struggled to maintain their friendship as childhood buddies due to a bad incident. Obviously, they love each other; however, the bad experience that binds them is almost unattainable for the friendship between them to blossom into the love of their lives.
Moreover, because Rin is a kind and loving person, girls he encounters along the way easily fall in love with the girl he meets. Will they be allowed to share their emotions? Will this be another romance anime with a tragic ending? Check out Shuffle! uncensored ecchi anime and follow Rin and Kaede's love story to find out.
4. The World God Only Knows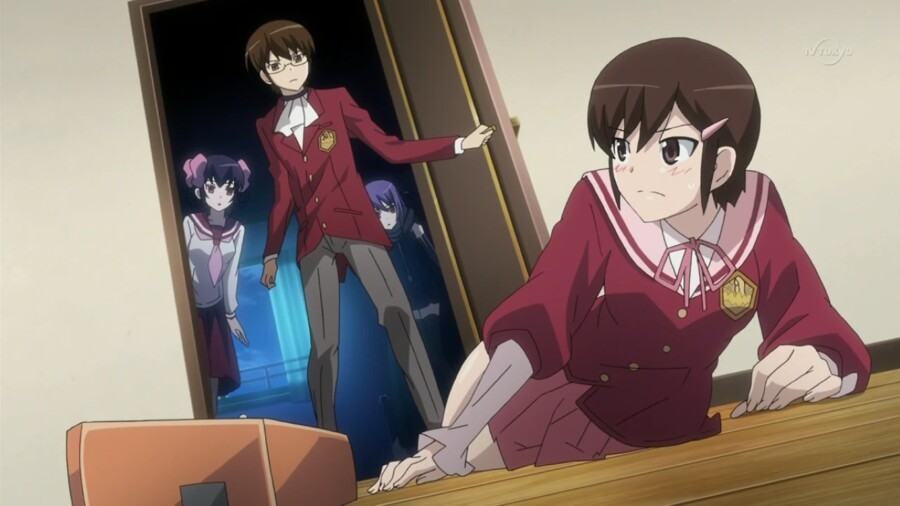 Anime about otakus like us are pretty typical. However, Kami Nomi Zo Shiru Sekai elevated this genre to a new level. The show added more humor and attractive ladies to create anime that otakus and casual anime fans are equally likely to like.
The story is about Keima Katsuragi. He is an official Otaku who is well-known for being the best at capturing girls in online simulations. The issue is that his abilities and knowledge of girls are limited to virtual reality.
The series continues to progress, and he is caught in the middle of a quest to save souls trapped in real life for him to escape his existence. He desperately used his knowledge of the dating game for this goal, and it worked out well. What he didn't anticipate was falling in love with Chihiro.
He tried to keep his feelings at bay, but it was futile, and it appears this rule is applicable not just in real life but in the anime world too.
5. Beelzebub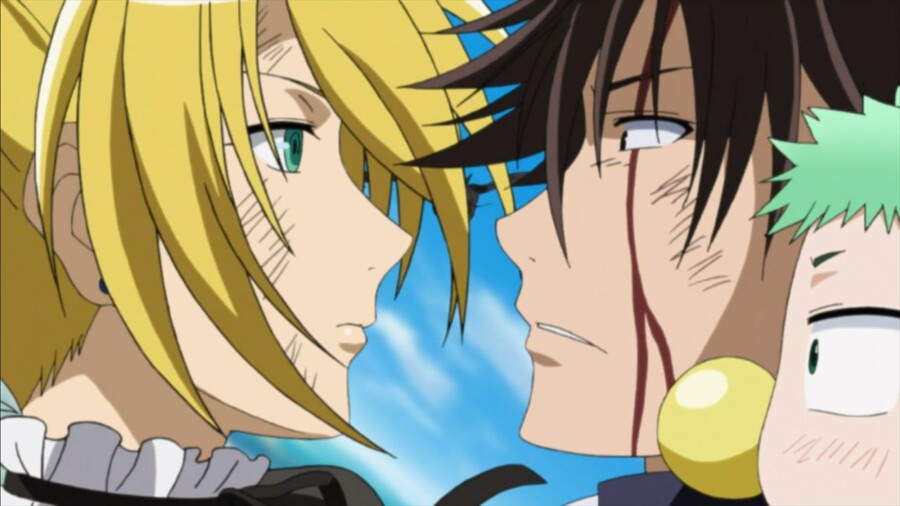 Do you want to be with someone you're currently burdened with obligations and isn't able to focus all his attention on you? What if it's a baby? In addition to that, is one of the children of Satan himself? That's got to be difficult for women to be in with such a man, would you say? Hilda wholeheartedly took this challenge.
The character is an adopted mom and nurse to Beelzebub. She is one of the principal characters in the anime series. Tatsumi Oga was the child whom she became her son in her world. Her initial reaction was to disapprove of her and discredits her skills as a father. But everything changed after Oga was able to protect her child from a strong antagonist.
The woman even offered to thank him afterward, which is in contrast to her typical cold persona. As their story went on, Hilda suffered from amnesia. In this situation, her behavior towards Oga changed completely.
She's now very grateful for Oga's work as a parent and smiles when she's near Oga. Is this really love, or is it just the consequence of her illness? Whatever the reason, it's a joy to watch the way a cat and dog's bond develops into a lovely, romantic bond.
6. Aesthetica of a Rogue Hero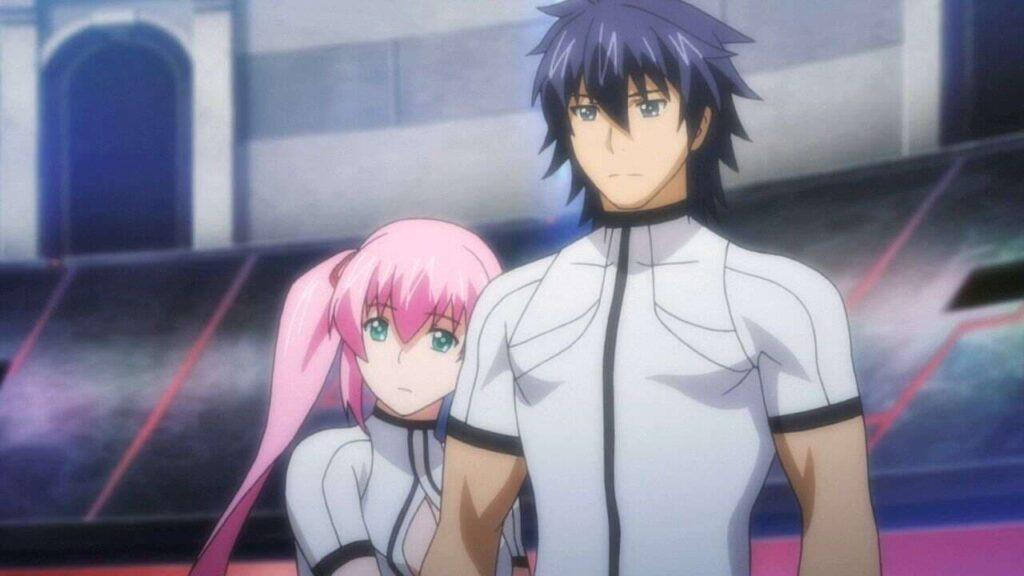 How can you be a lover of someone who murdered your father? If you're looking for an honest answer, you can ask Miu Osawa. Miu Osawa is the child of the Demon King who was killed by a hero called Akatsuki Osawa. To defend the hero, he was just performing his duties. He also granted the Demon King's most cherished wish, which was for him to take care of his daughter. Miu took on the role of Akatsuki's younger sister. Although Akatsuki's intentions were good, it was not easy for Miu to accept his apology.
However, her feelings towards Akatsuki change slowly each time he helps her out from one challenge to another. Akatsuki could be a bully to girls and extremely proud. However, his strength, dedication, and affection for those he loves are unparalleled. Akatsuki is hero-like for some reason, isn't it?
7. The Betrayal Knows My Name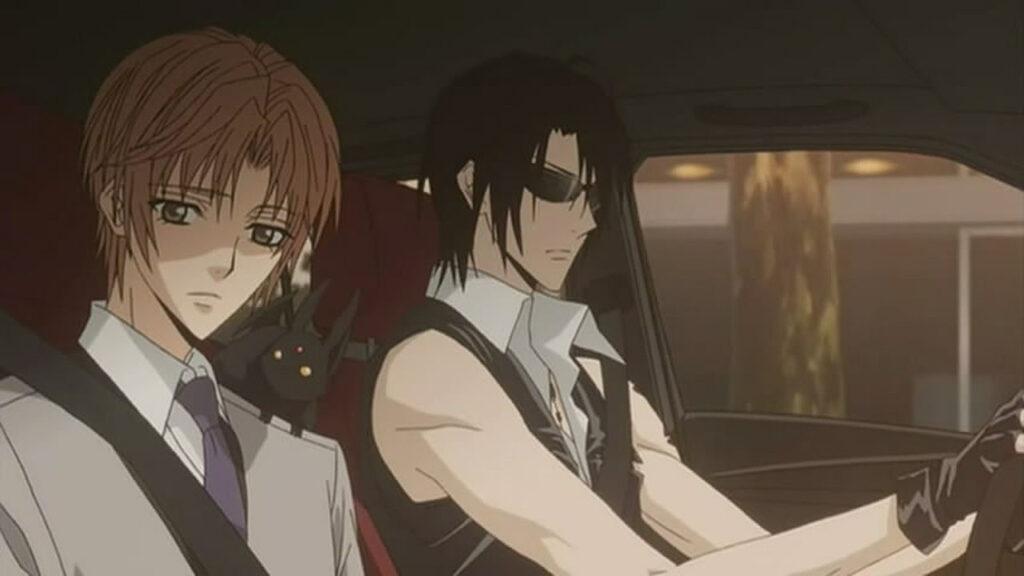 Luka Crosszeria is an intelligent and beautiful demon and one of the principal characters in the short anime series The Betrayal Knows My Name. His action was a complete departure from what many expected.
He decided to stay with his love of life, Yuki You, and take care of her the same way as before. And his action defied the expectations of many. He decided to stay beside the love of his life Yuki You and take care of him just like before.
Luka has been the sole one who is aware of their past, so they are in an awkward relationship. The power of Yuki is dependent on energy that is opposite to the demons that are like Luka. However, they have mutual trust and support whenever an adversary appears.
However, Luka does not want to be saved by Yuki whenever he's injured because he knows that it will cause pain. This alone demonstrates that he is devoted to Yuki and how much his affection for Yuki goes beyond gender.
---
Guest post by Asur. Asur is an anime fan who loves to watch and read everything about anime. An otaku who likes to talk or write about anime. There is no anime or manga that he is not aware of. You can catch him on animegrill.
Pls…anime is not a cartoon!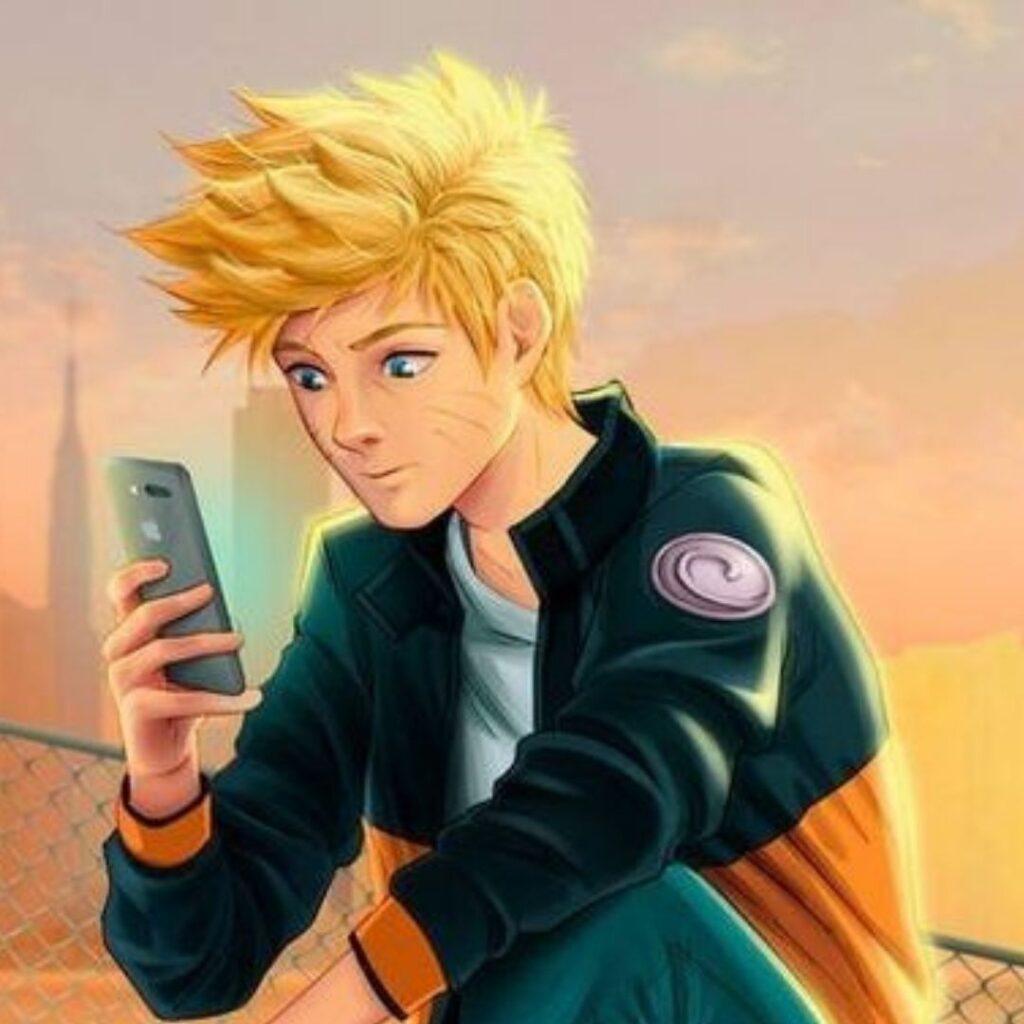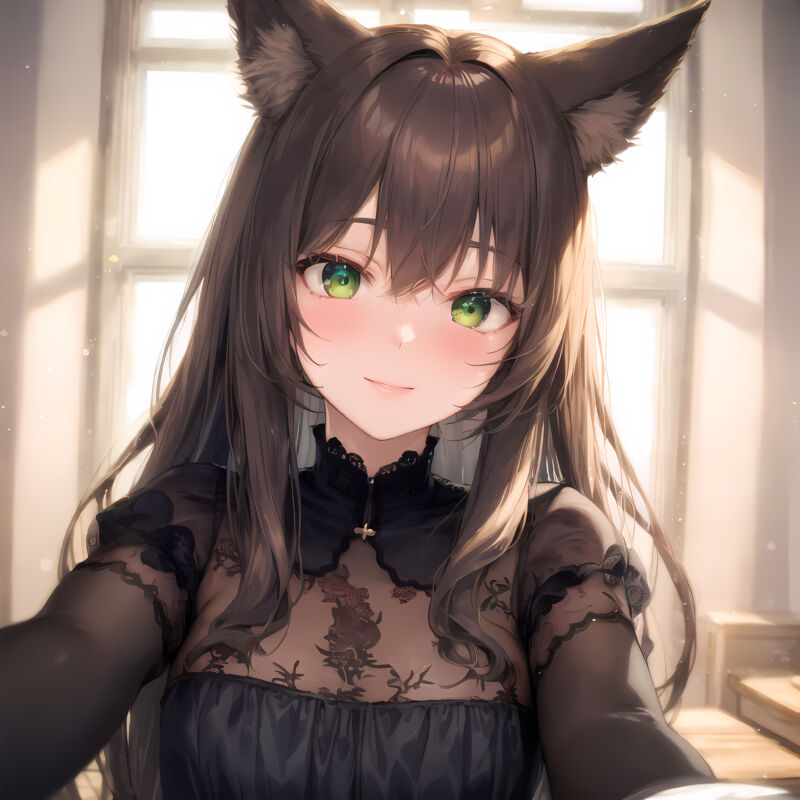 BEFORE YOU GO...
Thanks for reading my article!
If you enjoyed it, please consider supporting me on Patreon. As a Patron, you'll gain access to exclusive perks like stunning AI artworks that are not shared anywhere else, personalized AI-generated art pieces, and the ability to shape the future of this blog by suggesting topics you'd like me to cover.
Your support means everything to me and enables me to keep creating content that I'm passionate about. ✨

Also, you're welcome to join our 9 Tailed Kitsune Anime Discord community. We'd love to have you there! 🙌