Yubisaki kara Honki no Netsujou: Osananajimi wa Shouboushi might be finished but maybe you want more anime with the same vibe. If so, you are in the right place because we have a list of the best anime like Yubisaki kara Honki no Netsujou: Osananajimi wa Shouboushi you need to start watching today.
The office worker Ryou Fujihashi finds herself trapped in a blazing inferno in "Yubisaki kara Honki no Netsujou: Osananajimi wa Shouboushi". Luckily, the firefighters arrive just in time to rescue her, one of whom turns out to be none other than her childhood friend and crush, Souma Mizuno. As the flames are extinguished and the smoke clears, an old flame is reignited between Ryou and Souma.
Are 3 minutes per episode enough? Probably not. I wish this anime mini-series would be a little bit longer, at least 7 minutes minimum but well, we have to work with what we have, right?
Yubisaki kara Honki no Netsujou: Osananajimi wa Shouboushi comes in two versions (one is H-rated, the other one is just censored ecchi), and this is true for the majority of the anime we are going to talk about in this article too.
Almost all of the below-mentioned anime are straight to the plot and revolve around naughty scenes involving a cute girl and a handsome boy. I would say that many of them are targeted at women, which is… mildly interesting considering the contents.
Unfortunately, they are also usually mini-series with a few exceptions. You can usually binge-watch multiple ones of these in one day with no problem.
If you have the mood for watching some lewd anime that aren't necessarily groundbreaking when it comes to the plot and character development, consider watching the following anime that are very similar to Yubisaki kara Honki no Netsujou: Osananajimi wa Shouboushi.
---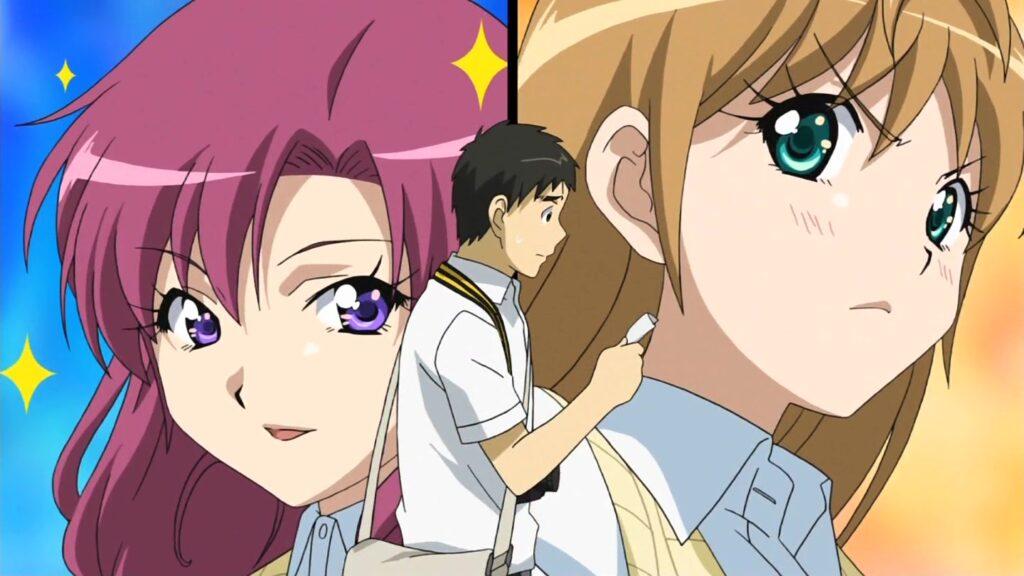 Genres: Comedy, Romance, Ecchi, School, Seinen
Episodes: 12
The story centers around Yamada, a high school girl who wants to lose her virginity and sleep with 100 different men.
That might seem to be an easy task because Yamasa is a beautiful girl but in reality, she is very insecure because of her virginity and so she starts pursuing a very average-looking virgin classmate of hers.
---
8. Ao-chan Can't Study!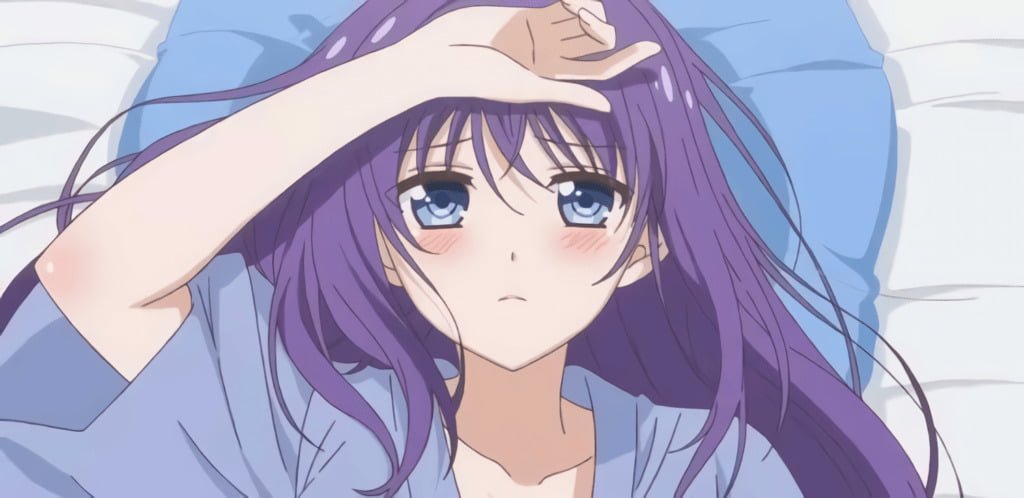 Genres: Comedy, Romance, Ecchi, Shounen
Episodes: 12
One of the best underrated ecchi.
As innocent as Ao Horie looks, she is the absolute opposite. Despite trying to act all composed and studious, Ao has lewd and scandalous thoughts all the time.
The situation worsens after Takumi Kijima, a boy with a pure mind, confesses to her.
---
7. Amai Choubatsu: Watashi wa Kanshu Senyou Pet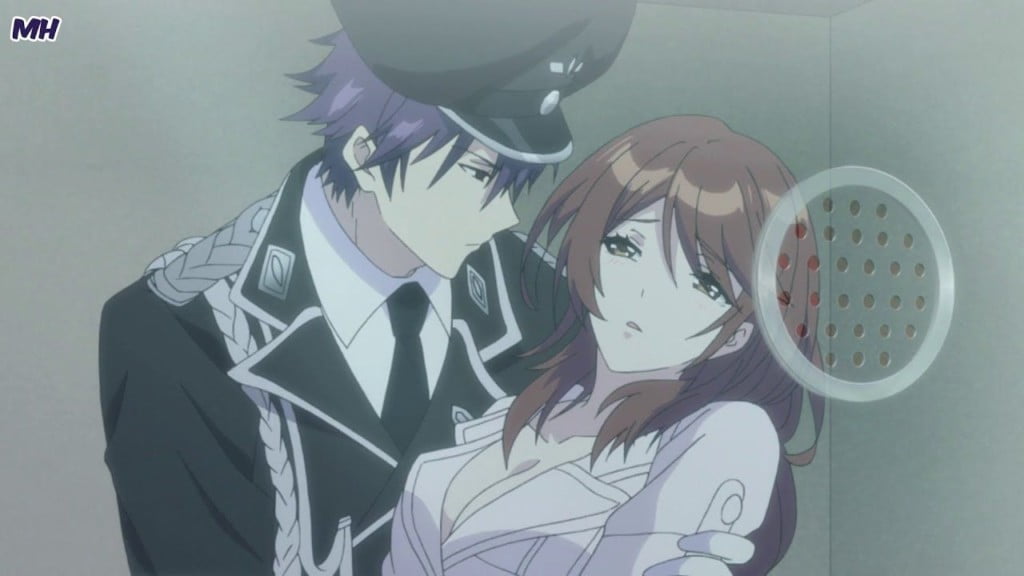 Genres: Ecchi
Episodes: 13
Hina Saotome gets framed and is sent to Kukuyoku Prison for embezzlement, and wants to desperately prove her innocence. While the situation is more than complicated, she soon learns that she is the only woman in a prison populated by men.
On top of that, Hina is getting consistently punished by a handsome and strict warden named Aki Myojin, who seems to want to capture not just her body but also her heart.
---
6. Araiya-san! Ore to Aitsu ga Onnayu de!?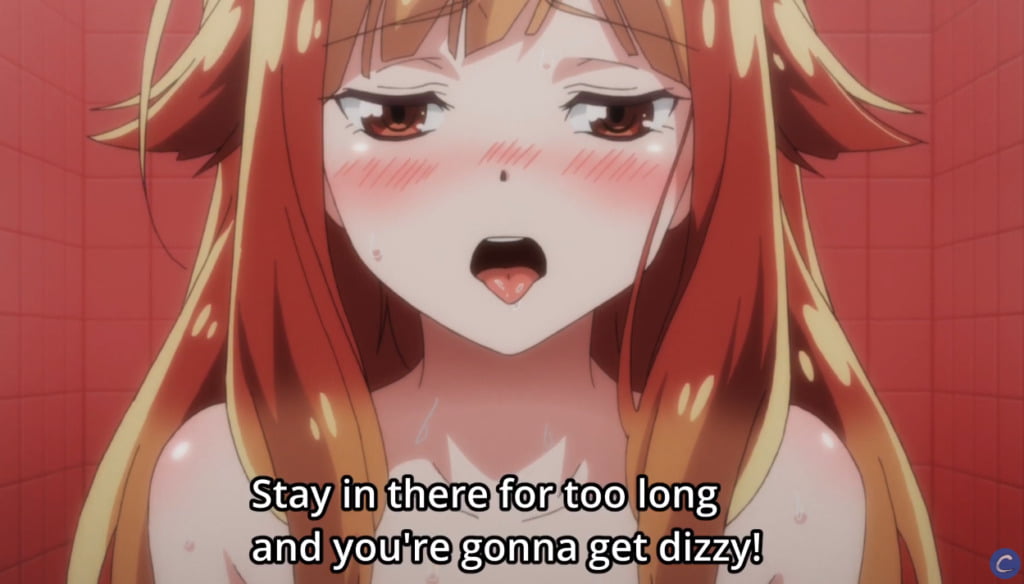 Genres: Ecchi, Comedy, Romance
Episodes: 8
Souta Tsukishima started to work part-time at his family's public bathhouse as a back washer and to his surprise, Aoi Yuzuki, a hot female classmate who constantly harasses him, visits the bathhouse on his shift.
The relationship between Souta and Aoi starts to develop when Souta washes Aoi's back.
---
5. Joshiochi! 2-kai kara Onna no Ko ga… Kudattekita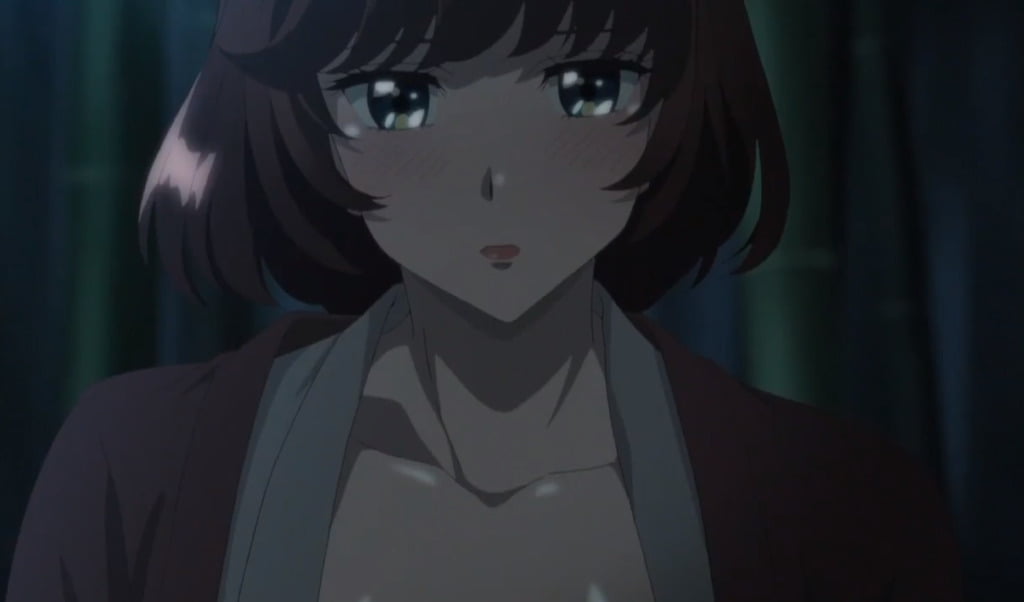 Genres: Ecchi
Episodes: 9
The ceiling collapsed and a girl fell through from the second floor!?
Sousuke lives in a rundown apartment building where his only consolation is that the landlord is a beautiful woman and the girl who lives above him is cute.
One day though, the ceiling above him creaks and… Bang! In from the second floor, directly above him, the cute girl comes crashing down on him…!?
In an erotic encounter that can only be classified as a miracle, hearts and bodies are connected by chance. Then for some reason, he starts to live with both of these beautiful women!? Under this one roof, just what exactly will become of this crowded love triangle…!?
(Source: Honey's Anime)
---
4. Skirt no Naka wa Kedamono Deshita.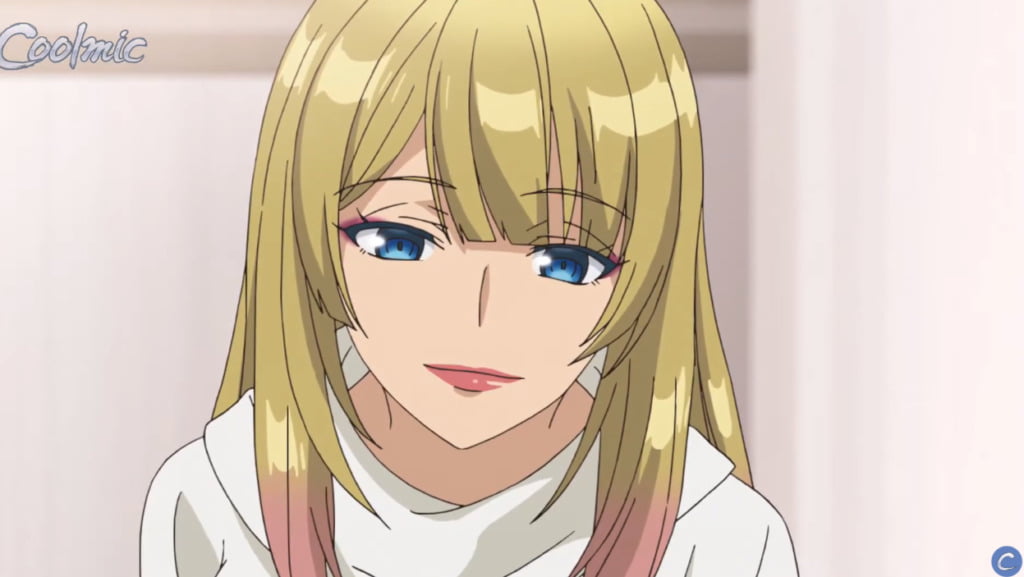 Genres: Drama, Ecchi, Romance
Episodes: 12
The story revolves around Shizuka, a reserved girl who decides to attend a local mixer party but can't help feeling uncomfortable. She soon begins to be hit on by a pretty female college student, Ryou, and the two leave to spend the night at Ryou's place.
Ryou unexpectedly kisses Shizuka and pushes her down on the bed, and while Shizuka just thinks that Ryou is a beautiful lesbian she soon discovers that Ryou is a man dressed as a woman.
---
3. Souryo to Majiwaru Shikiyoku no Yoru ni…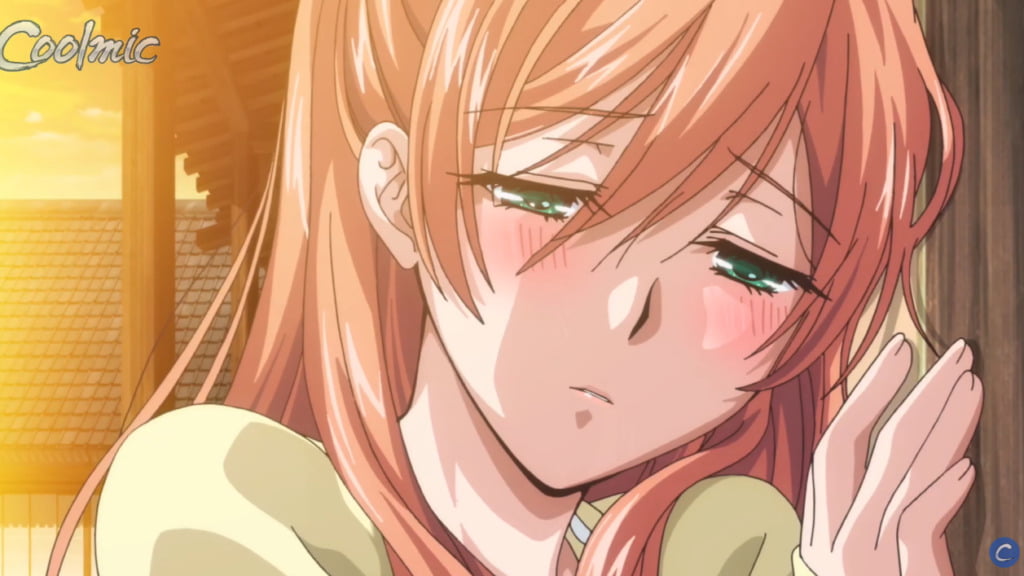 Genres: Ecchi, Drama, Romance
Episodes: 12
At a high school reunion, Mio Fukatani reunites with a classmate she has not seen in years—Takahide Kujou. She had always wanted to know more about the kind-hearted boy in high school, but once she realizes that Kujou has become a monk, she believes that any chance of getting to know him romantically is slim. Deciding to drink away her sorrows, she ends up walking home drunk, and surprisingly, running into Kujou who helps her get home.
However, once inside, Kujou's lust for Mio becomes apparent and the two share an erotic night of passion. As this steamy romance blossoms between these two unlikely lovers, Mio and Kujou will undoubtedly spend many nights together in utter ecstasy.
(Source: MAL)
---
2. Shuudengo, Capsule Hotel de, Joushi ni Binetsu Tsutawaru Yoru (The Night When Me and My Boss Spent the Night at the Capsule Hotel After the Last Train and He Passed His Fever to Me)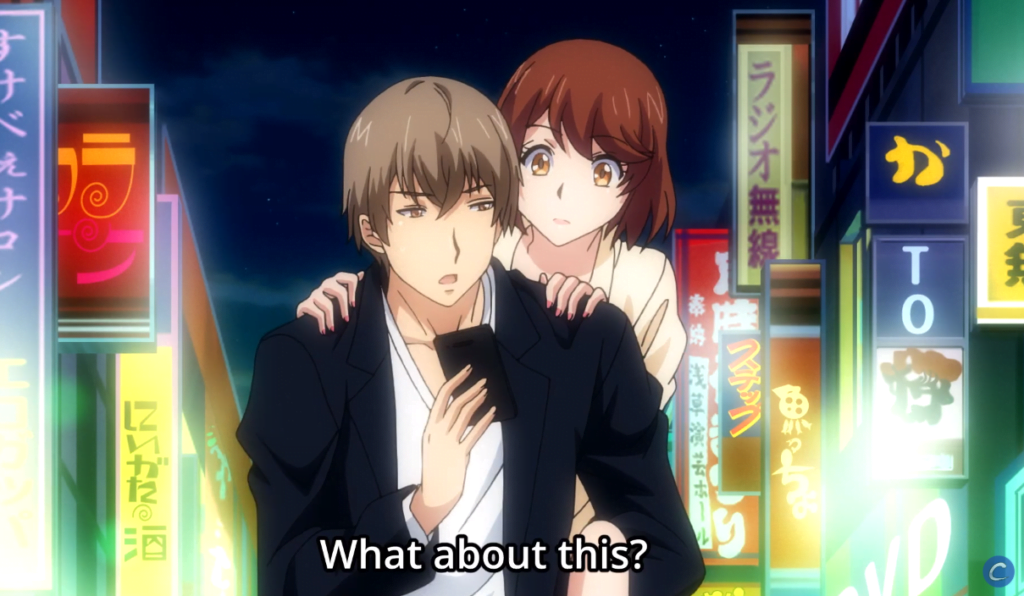 Genres: Ecchi, Josei, Romance
Episodes: 12
Minori is an office worker who constantly argues with her boss, Hadano. One fateful night, after a company drinking party, the two are having their usual argument when Minori realizes that she has missed the last train home. Minori and Hadano decide that they can spend the night at a capsule hotel located nearby, but an incident forces them to share the same capsule unit.
---
1. 25-sai no Joshikousei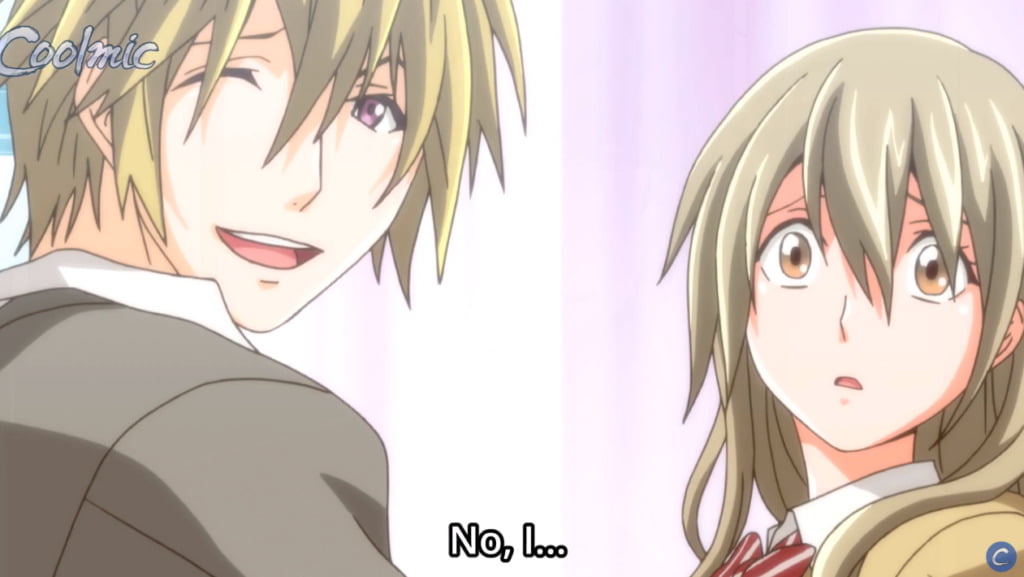 Genres: Ecchi, Romance, School
Episodes: 12
Hana Natosi finds herself in a strange situation – as per her aunt's request, she replaces her cousin's place at the school even though she is 25 years old. The two are practically identical, so it seems like a good plan, but only until Hana runs to Okito Kanie, her former classmate who is now a teacher at the same school.
She thinks her cover will get blown, but Mr. teacher has other plans with Hana.