Disclaimer: This post contains affiliate links. If you use these links to buy something, I may earn a small commission, without any extra cost to you. As an Amazon Associate, I earn from qualifying purchases. Thank you!
It's easy to think of the popular anime series and create a list according to that.
When it comes to seriously underrated or underappreciated anime, I actually had multiple anime in mind. It was difficult to determine which ones should have the priority or what's even considered underappreciated, so I chose the following underappreciated anime based on these factors:
MaL members,
comparison of the episodes/genre to the bigger fish,
my personal feelings,
conversations with other anime fans.
So here we are.
This is a list of 10 Underappreciated Anime You Need to Watch!
---
10. Phantom Thief Jeanne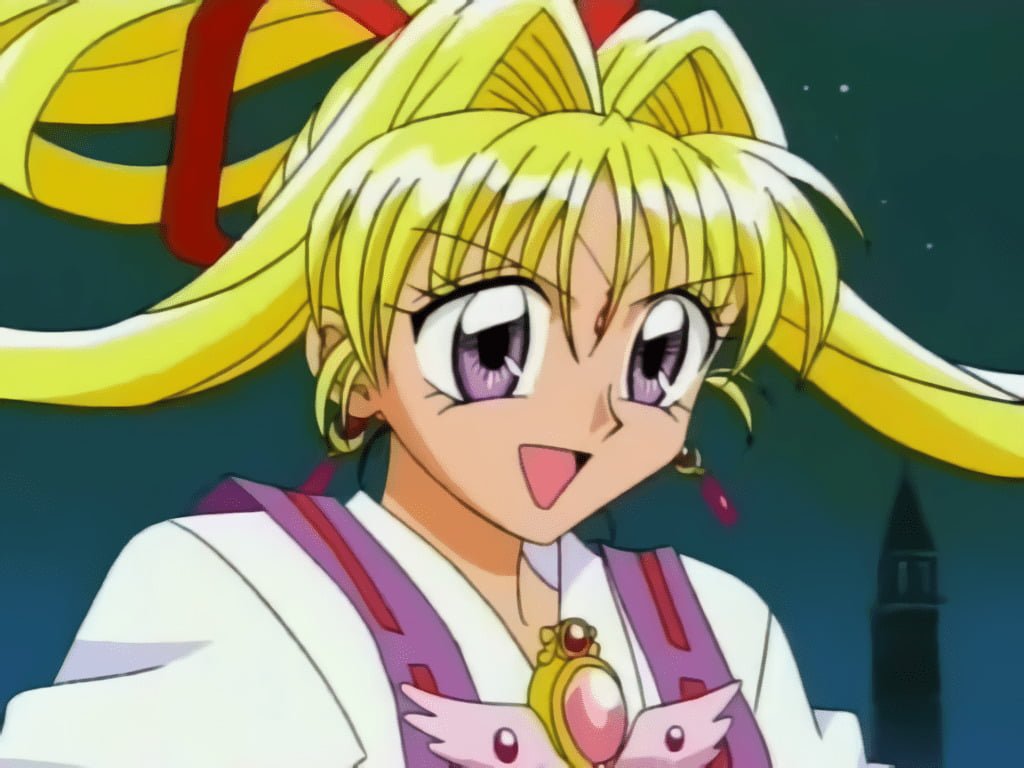 Genres: Adventure, Comedy, Demons, Drama, Fantasy, Magic, Mystery, Romance, Shoujo
Episodes: 44
Phantom Thief Jeanne was clearly inspired by Sailor Moon. Except it's way darker (mainly in the manga but the anime too).
It's a magical girl shoujo series done right. I just wish there was a new remake of this series, it clearly needs it! Nowadays, it could get away with being adapted precisely according to the manga.
Filled with themes such as loneliness, friendship, love, justice & past traumas, it's way more mature than I remember it. It's not just a cookie-cutter series about saving people as a cute high school girl with the ability to transform into a magical girl at night.
When I don't count Pokémons, it was the first serious anime I fell in love with. I was around ~7 and I remember rushing home from school to catch the german version of Jeanne on RTL (I did not speak German). I even did a cosplay of Jeanne when I did not even understand what cosplay is!
The main heroine, Jeanne, was my role model. She is relatable because she acts like a teenage girl but her morals are pretty high. She goes out of her way to help people in need—even strangers. She also cares deeply for her friends and tries to protect them at all costs.
---
9. Ao-chan Can't Study!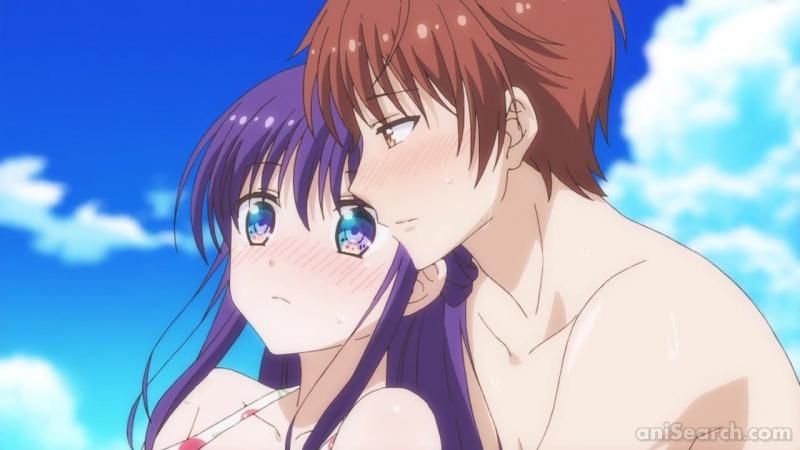 Genres: Comedy, Romance, Ecchi, Shounen
Episodes: 12
While Ao-chan Can't Study! is labeled as ecchi, there is actually not that much ecchi as there is comedy.
Ao-chan is a high school girl who thinks that all guys think of nothing but lewd things. And this causes all sorts of misunderstandings!
Honestly, the comedic timing is off the charts with this one. I found it hilarious and was rooting for the main potential couple to actually bond and be together at the end.
---
8. Devils Line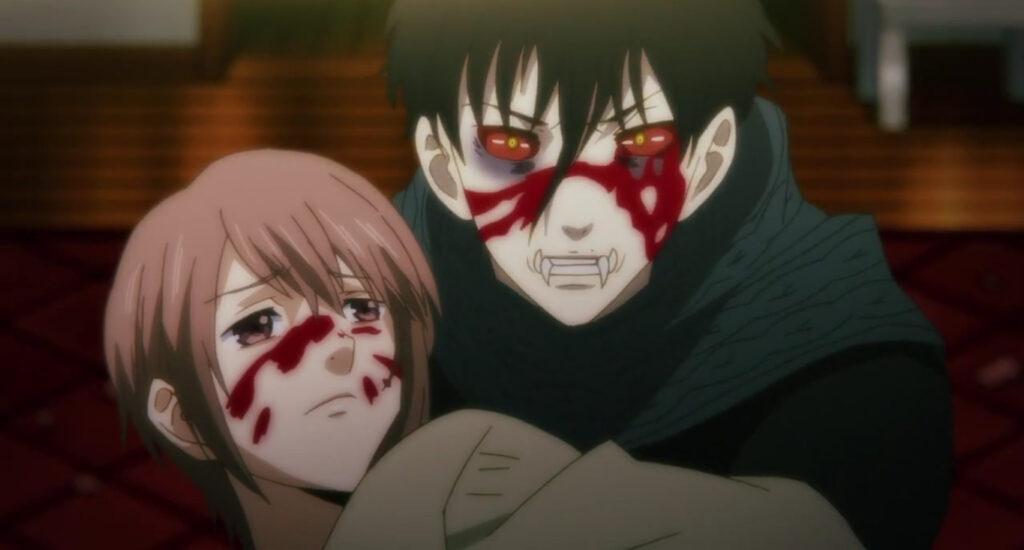 Genres: Action, Drama, Romance, Seinen, Supernatural, Vampire
Episodes: 12
I know that not everyone is into this kind of romance—a hot bishounen vampire-human hybrid falling in love with a normal, average-looking girl. After that, he will do whatever it takes to protect her. Might be a bit hard when he is lusting for her blood, right? Yep, a bit boring trope for some people.
However, Devils Line further explores the conflict between humans and vampires, their coexistence and point of view and that's what makes it stand out.
If you are into this kind of thing, you might appreciate this hidden gem.
---
7. Itazura na Kiss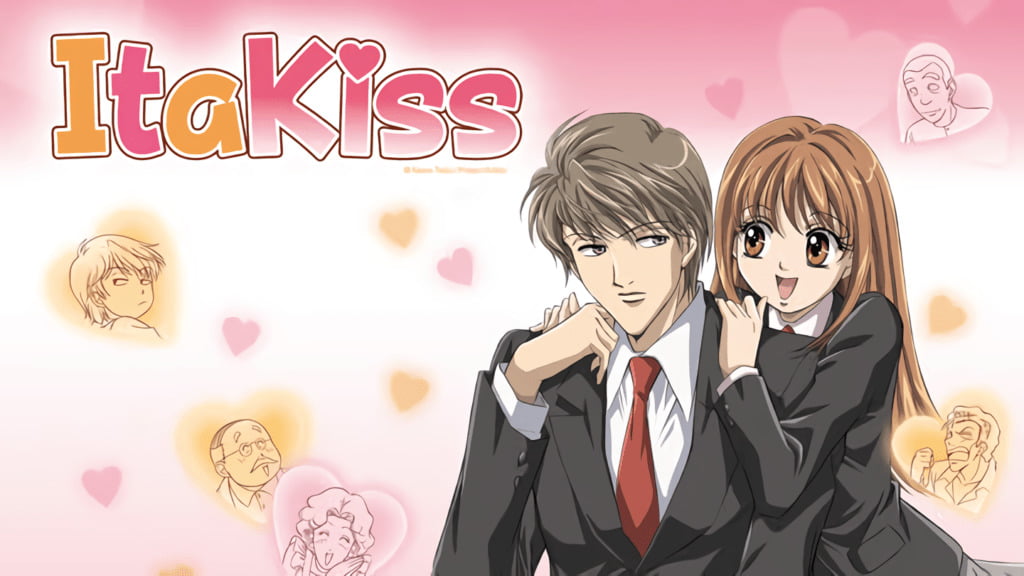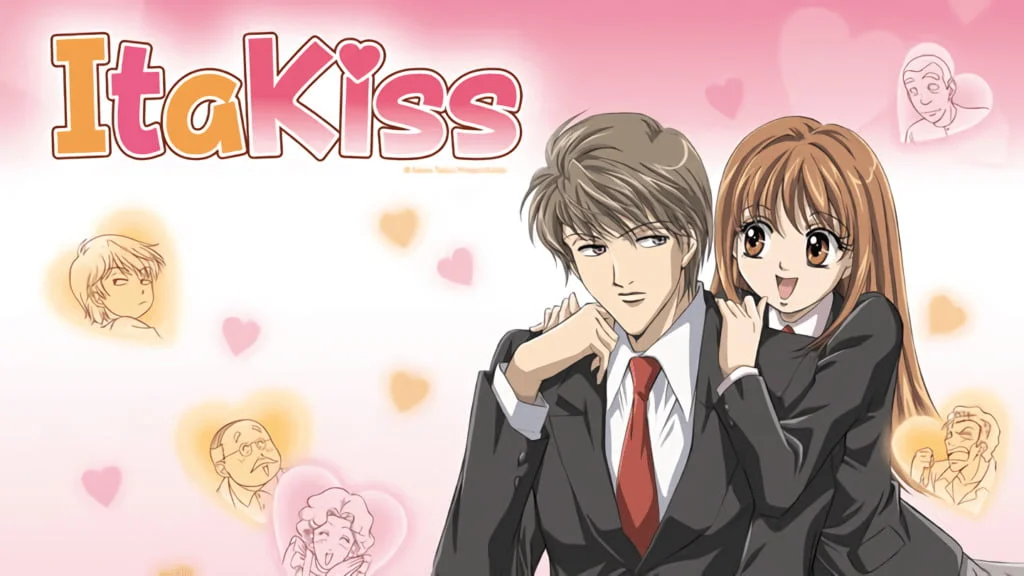 Genres: Comedy, Romance, Shoujo
Episodes: 25
Itazura na Kiss is a perfect choice for all lovers of a good school rom-com. Despite this being a rom-com, it made me cry at the beginning of the story because I was very sympathetic to the heroine.
The main heroine, Kotoko, is pretty much an airhead with a strong will. Her crush, Irie, is the most popular boy at school and he is also exceptionally intelligent, scoring highest in tests, on top of all classes. When Kotoko finally musters up the courage to confess, Irie does not even accept the love letter. Any ordinary girl's hopes would be shattered to pieces after a such painful blow, but Kotoko does not give in!
We see Kotoko going through many hardships, yet she never gives up. This attitude, along with lucky circumstances, will eventually result in a full-blown romance!
---
6. Killing Bites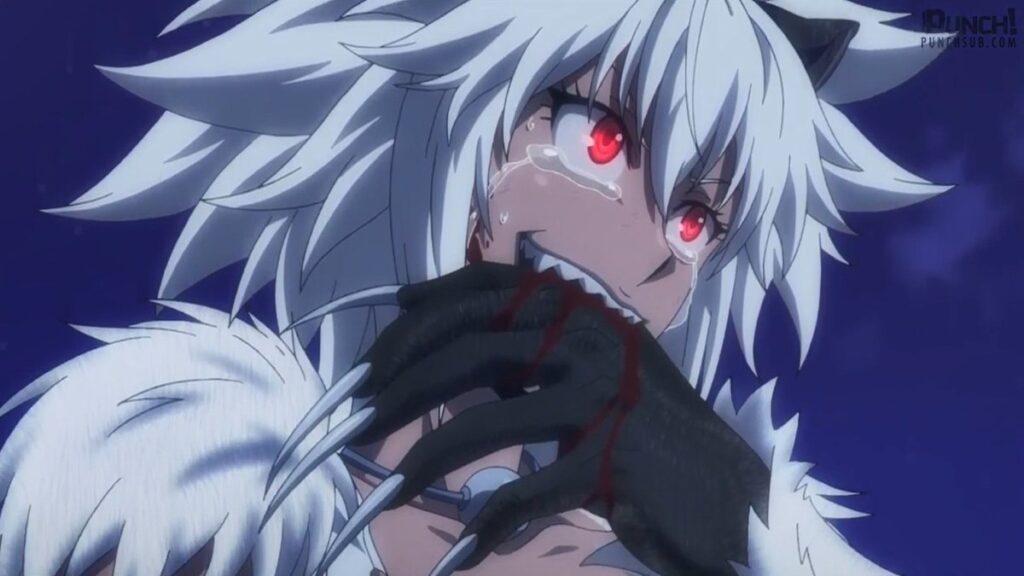 Genres: Action, Ecchi, Sci-Fi, Seinen
Episodes: 12
I am surprised that Killing Bites is not more popular.
Killing Bites is an eye-catching ecchi with attractive scientifically created demi-human girls and more fearsome-looking demi-human males—who can completely morph into animals—fighting to the death in a battle royale game. There is no censorship so it can be quite brutal and bloody.
What catches one's attention are mainly the exciting deadly fights & fanservice, so if you love these two things put together, you are in for a hell of a ride.
---
5. Our Last Crusade or the Rise of a New World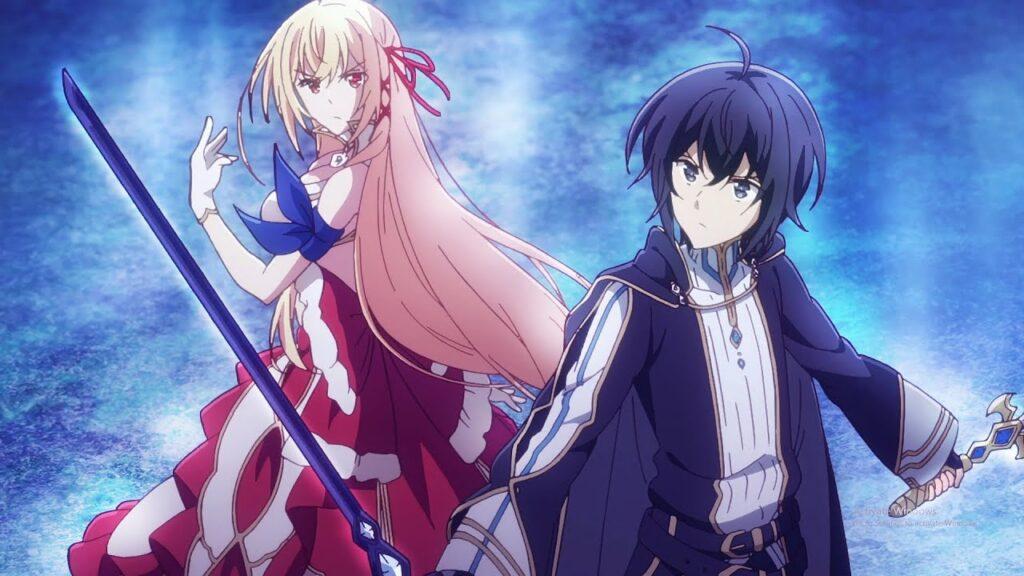 Genres: Action, Military, Romance, Fantasy
Episodes: 12
Our Last Crusade or the Rise of a New World is like a modern story of Romeo & Juliet in a fantasy setting.
We have two factions at war with each other and two protagonists—a girl and a boy—representing these sides. As circumstances continuously conspire to bring them together, we are left to wonder whether this relationship and forbidden love can even exist and whether they can bring an end to this endless war.
It might be true that I am a sucker for this kind of romance and that's why I really appreciated it when I found out that this light novel series will receive an anime adaptation, nevertheless, I was not disappointed!
It's true that it's nothing special but does that make it less entertaining? No.
---
4. Kono Oto Tomare!: Sounds of Life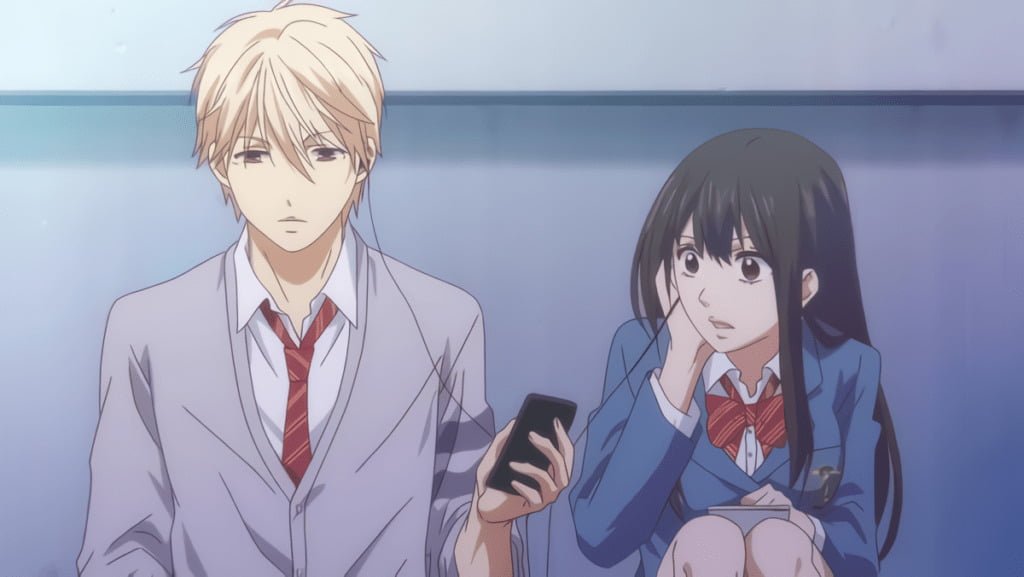 Genres: Drama, Music, Romance, School, Shounen
Episodes: 13
I didn't know that music in anime can be this touching. I keep listening to some of the OSTs from this anime to this day, that's how much I loved it.
The main instrument of this anime is called Koto. Made in 13 or 17-string variants, the koto is a rendition of the Chinese Guzheng, and is the Land of the Rising Sun's national instrument, having heralded first in China over many centuries. It is a marvelous piece of an instrument with sounds unlike any other. And so far, no anime music series have used the koto to my knowledge.
When I say that Kono Oto Tomare! touched my heart, I really mean it. Hands down, Kono Oto Tomare! is one of the most beautiful music-themed anime I have ever seen in my entire life. It's paired with drama, so expect a serious tone too.
The journey of the protagonists—their past, present, and even prospective future—are depicted in a way that will resonate with every cell in your body.
---
3. The World is Still Beautiful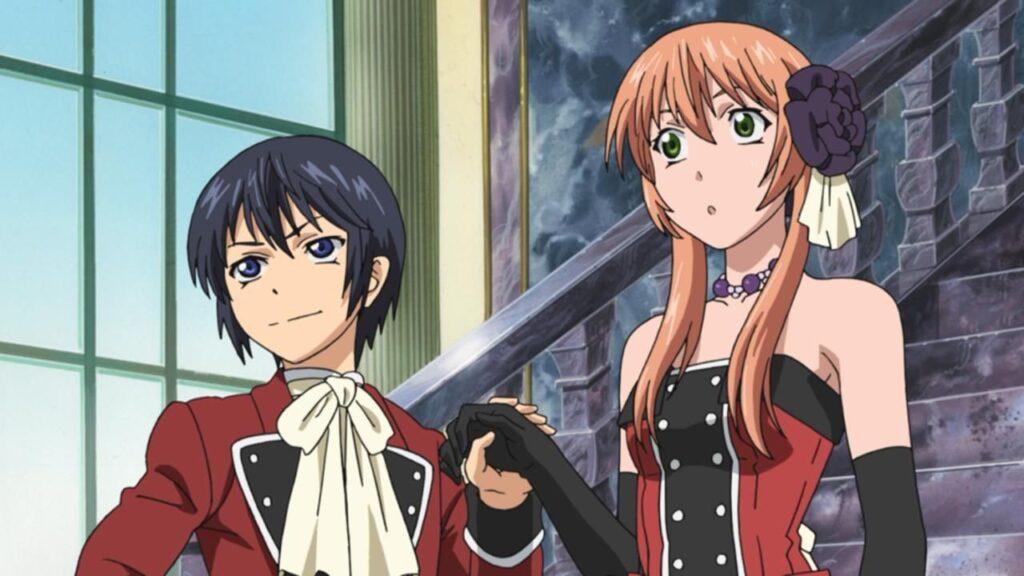 Genres: Adventure, Romance, Fantasy, Shoujo
Episodes: 12
As an avid fan of shoujo/romance anime, I am always shook when people don't realize that this anime exists.
Nike Remercier is a princess from the Rain Dukedom with the power to create rain with her voice. One day she learns that she is the one who will have to marry Livius, the king of the Sun Kingdom, due to an arranged marriage deal. Nike fears the future because there are rumors that he is a tyrannical and cruel ruler.
After she finally meets Livius, she finds out that Livius is nothing like she imagined.
The World is Still Beautiful is not your typical shoujo anime with shy girls and strong boys. The personalities of the protagonists were the reason why I fell in love with this anime.
Nike is a brave and independent woman, determined to achieve what she set her mind to.
Livius is a few years younger, stiff and reserved, and possibly traumatized from his past. He overworks himself despite his age.
These two characters are fleshed out beautifully and each episode develops their relationship further in a realistic way.
---
2. A Certain Scientific Accelerator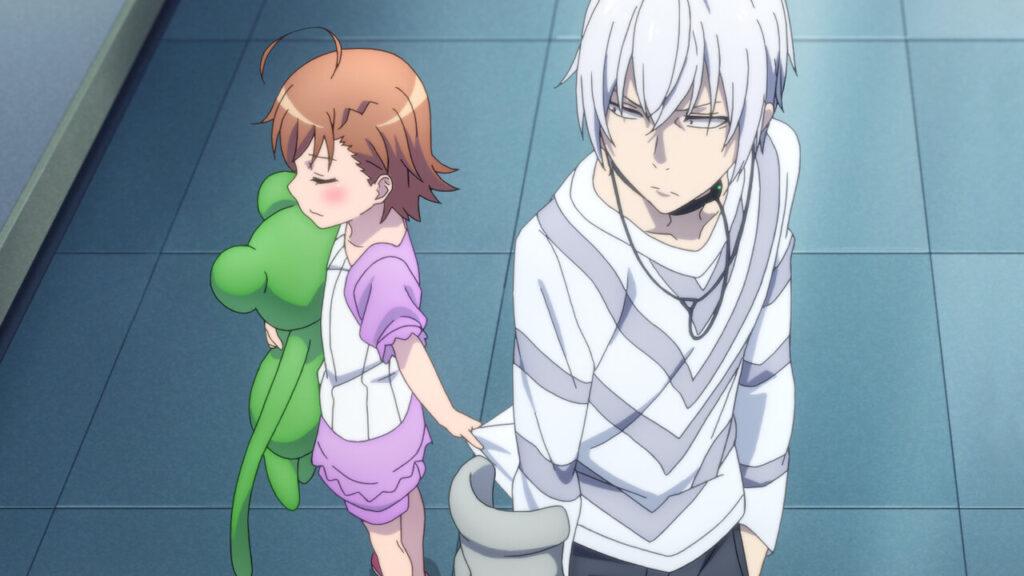 Genres: Super Power, Supernatural, Fantasy, School
Episodes: 12
It might be just a coincidence but this Accelerator spin-off is not that popular as the main Index series & Railgun spin-off series of the Toaru Universe. Maybe people don't even know that this exists?
If you have seen A Certain Magical Index or a Certain Scientific Railgun, this is the next one on your must-watch list! After all, this anime follows one of the best anti-hero characters—Accelerator!
Related: The Only Watching Order for Toaru Series You Need
---
1. D.Gray-man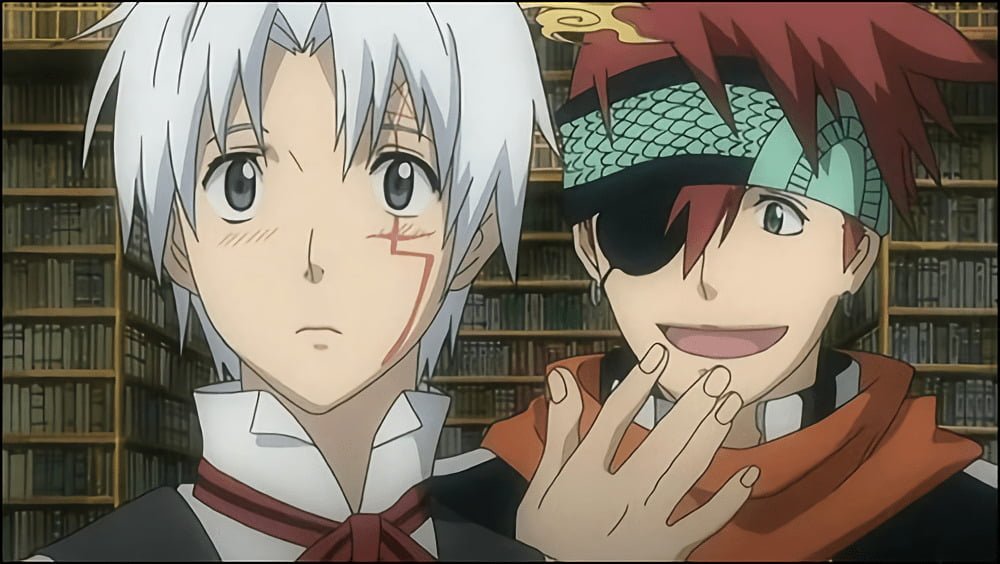 Genres: Action, Adventure, Comedy, Super Power, Demons, Shounen
Episodes: 103
D.Gray-man is a seriously underrated shounen. When I compare it to HxH, Naruto, or Bleach, those have 70% more fans on MaL. I think it represents the general anime population because when I mention D.Gray-man to any of my anime friends they almost always tell me that they have never heard of this anime, which is shocking!
It reminds me of AoT & also typical classic shounen anime like Naruto—there are humans living in fear of demons and there is a determined but kind protagonist who is trying to exterminate (free) these creatures.
There are also equally important side characters with their own backstories, goals, and unique powers, similarly as in Naruto. I never found any character to be annoying, I was enjoying every second of exploring their motives and personalities.
This anime is not just darker than a normal shounen but the thing I appreciate most about it is that the characters are portrayed so realistically that you will literally feel their emotions.