Disclaimer: This post contains affiliate links. If you use these links to buy something, I may earn a small commission, without any extra cost to you. As an Amazon Associate, I earn from qualifying purchases. Thank you!
Our Last Crusade or the Rise of a New World (Kimi to Boku no Saigo no Senjou, Aruiwa Sekai ga Hajimaru Seisen) is a new airing anime of Fall 2020.
What the heck is that name? Japanese light novels, jeez… Anyway, I am honestly really pleased with how the anime is going, love the animation, characters & the slow brewing romance. It might be a bit cliché, but I honestly don't care. I am enjoying myself!
Our Last Crusade or the Rise of a New World takes place in a fantasy universe where two factions, namely, the Empire, consisting of humans, and the Nebulis Sovereignty, consisting of astral mages, are at war.
One fateful day the humanity's strongest soldier and Nebulis's second princess meet, and even as enemies they share the mutual vision of ending the war peacefully. Since their first encounter, the circumstances continuously conspire to bring them together.
Here are the top 7 Anime Like Majo no Tabitabi Our Last Crusade or the Rise of a New World (Kimi to Boku no Saigo no Senjou, Aruiwa Sekai ga Hajimaru Seisen).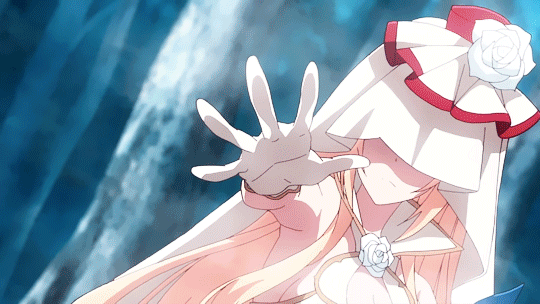 ---
7. Akagami no Shirayuki-hime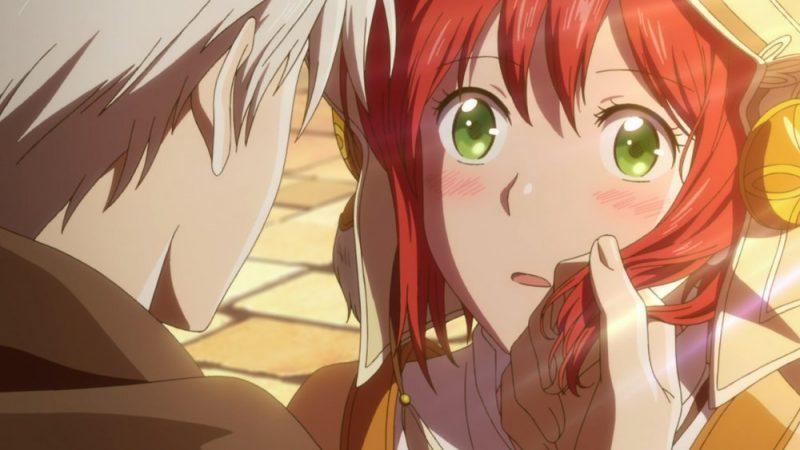 Genres: Fantasy, Romance, Drama, Shoujo
Episodes: 12
Similarities
Akagami no Shirayuki-hime & Our Last Crusade or the Rise of a New World are both about unexpected romance.
The duo who falls in love has trust issues in the beginning but their love flourishes even though they are from completely "different worlds".
Synopsis
The main heroine, Shirayuki, a teenage herbalist in the kingdom of Tanbarun is a cheerful girl with very unique red hair. Her life suddenly turns upside down when she gets noticed by a prince, who orders her to become his concubine.
Shirayuki refuses to do so, cuts her hair, and escapes into the neighboring kingdom of Clarines. Whilst hiding Shirayuki runs into a prince named Zed who got poisoned by an apple meant for Shirayuki. She quickly aids the prince thanks to her knowledge of herbs, poisons, and antidotes.
Shirayuki joins the prince on his journey back to the Kingdom and decides to follow her own dream – to become a proper court herbalist without Zen's help. Can the two become more than friends with such a huge difference in their social status?
Check out Akagami no Shirayuki-hime on Amazon
---
6. Shingeki no Bahamut: Virgin Soul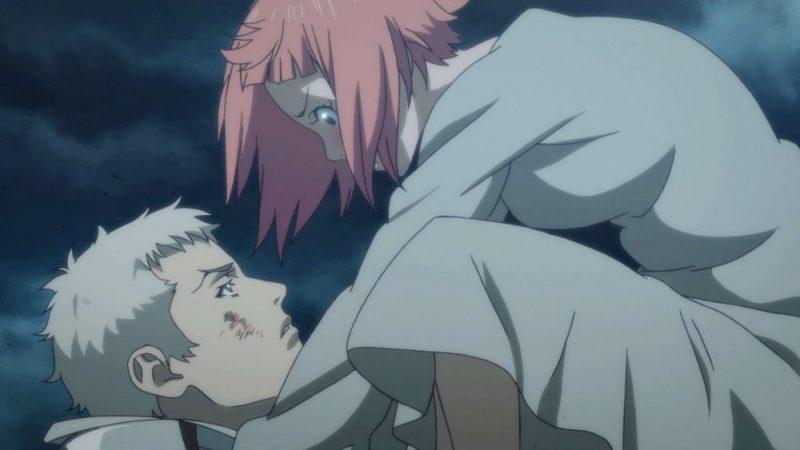 Genres: Action, Adventure, Demons, Supernatural, Magic, Fantasy
Episodes: 24
Similarities
Both anime revolve around seemingly impossible love.
The main characters come from completely different backgrounds & one of them is royalty. Despite all the obstacles, they still fall in love.
Synopsis
Shingeki no Bahamut: Virgin Soul follows Nina Drango, a young bounty hunter who is trying to settle down in Anatae and earn a comfortable living.
After meeting a Rag Demon seeking revenge & a noble knight battling a serious inner conflict, her peaceful life is abruptly thrown into disarray.
Browse Shingeki no Bahamut: Virgin Soul on Amazon
---
5. Soredemo Sekai wa Utsukushii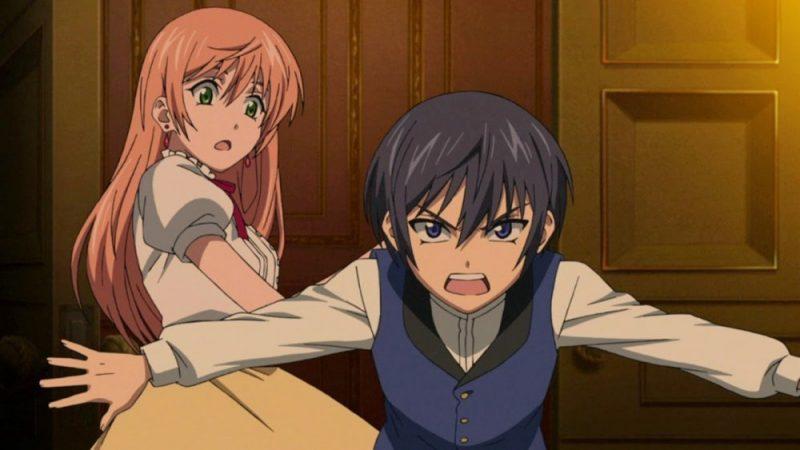 Genres: Adventure, Romance, Fantasy, Shoujo
Episodes: 12
Similarities
Both shows are good at displaying slow-paced romance. The protagonists have little understanding for each other in the beginning, but that progressively changes as they get to know each other better & develop feelings for each other.
Synopsis
Nike Remercier is a princess from the Rain Dukedom with the power to create rain with her voice. One day she learns that she is the one who will have to marry Livius, the king of the Sun Kingdom, due to an arranged marriage deal. Nike fears the future because there are rumors that he is a tyrannical and cruel ruler.
After she finally meets Livius, she finds out that Livius is nothing like she imagined.
More Soredemo Sekai wa Utsukushii to Read & Watch on Amazon
---
4. Sword Art Online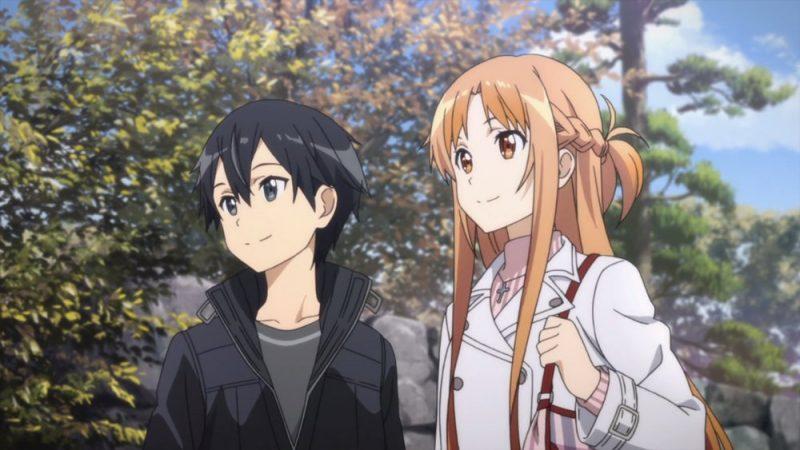 Genres:  Action, Game, Adventure, Romance, Fantasy
Episodes: 25
Similarities
Both male protagonists look & behave similarly and can wield swords skillfully.
The main characters meet because of unexpected circumstances, form an alliance later because they share the same goals and in the process, they grow fond of each other.
On top of that, both male and female protagonists are powerful and fight alongside.
Synopsis
The anime takes place in the year 2022 when every gamer's dream became real – gamers can connect to an MMORPG game called Sword Art Online through helmed called NerveGear, which is able to simulate user's senses via their brain and thus they can experience and control their in-game character with their minds.
The main character named Kazuto Kirigaya (Kirito in-game name) is a very keen gamer and so he is, of course, hyped to join the world (even though he was already beta-testing SAO before). 10 000 players who log into the game the first time soon find out that the mad creator disabled the logout button and the only way how to get out is to beat 100 floors of Aincrad where are dangerous creatures, bosses and the outside world is often hostile as well because players are not always good people. To make things more complicated, if your health bar in the game drops to zero you also die in real life too.
What could go wrong, right?
Read also: 7 Anime to Watch If You Love Sword Art Online
Expand Your Fantasy Collection with Sword Art Online, Click Here for Amazon!
---
3. Maoyuu Maou Yuusha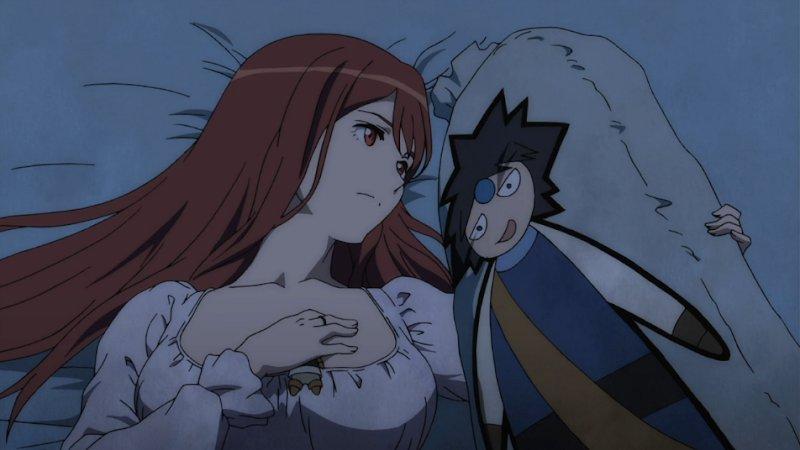 Genres: Adventure, Demons, Romance, Fantasy
Episodes: 12
Similarities
Both series are heavily fantasy-based. They feature a romance between two main characters who come from opposing sides of warring factions with goals to establish peace by joining forces together.
Synopsis
For years, a seemingly endless war has raged between Humans and Demons. In the present day, the Humans' greatest warrior, the Hero, and the Demon Queen meet when he invades the Demons' castle with the goal of vanquishing the leader of the Demons.
Instead of fighting, the Demon Queen shares her vision and proposes an alliance with the Hero. The two join forces in hopes of bringing peace and prosperity to both factions.
More Maoyuu Maou Yuusha on Amazon
---
2. Romeo x Juliet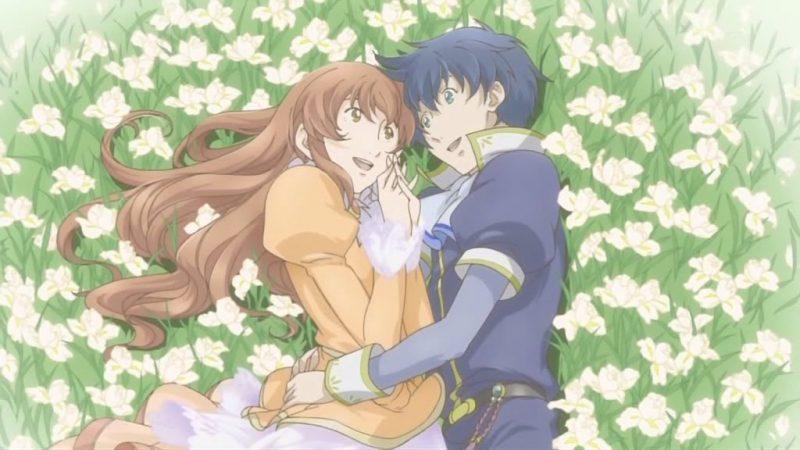 Genres: Drama, Fantasy, Historical, Romance
Episodes: 24
Similarities
Our Last Crusade or the Rise of a New World and Romeo x Juliet are both about forbidden love. Two factions (or families) are in conflict and the main successors fall in love because they are attracted to each other and have similar ideals.
Synopsis
The story is set on a giant island floating in the sky, with the capital of Neo Verona heavily divided between nobility and commoners. Juliet Capulet is the only survivor of Montague's assault which resulted in the slaughter of her entire family and complete control of the kingdom by the Montague family.
Juliet, the true heir to the throne, fights for commoner's rights disguised as the infamous Red Whirlwind, mimicking a look of a boy. During one of her adventures, she meets the selfless and kind son of Montague's family, Romeo Candorebanto Montague, and the two fall in love at first sight without knowledge of each other's background.
Can this love survive what's about to come next?
Related: 8 Best Historical Romance Anime
Check out Romeo x Juliet on Amazon
---
1. Kishuku Gakkou no Juliet (Boarding School Juliet)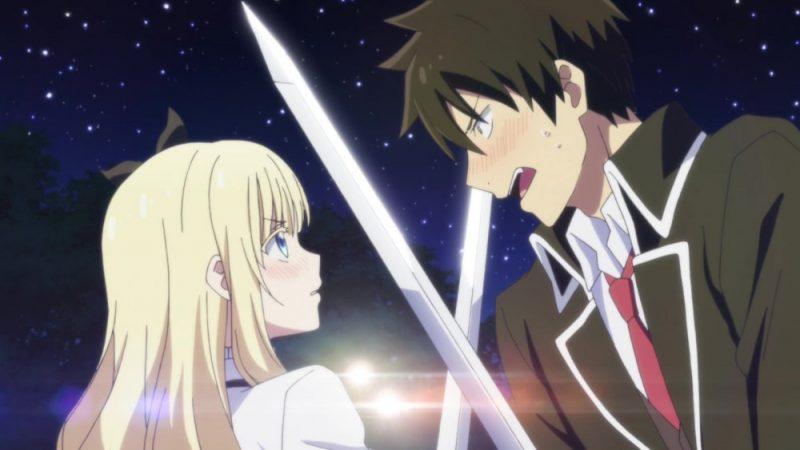 Genres: Action, Comedy, Romance, School, Shounen
Episodes: 12
Similarities
Both anime center around the forbidden love theme. We are presented with two opposing factions that are basically at war, while there is love slowly blossoming between the main characters from each faction.
Synopsis
Juliet Persia & Romio Inuzuka are archenemies representing two high-school dormitories: the "Black Dogs" and the "White Cats", originating from two rivaling countries.
Despite the opposing dormitories are gravely hostile towards each other, Inuzuka has been in love with Juliet since childhood and after confessing his feelings for her she accepts them. Now the two have to work hard to keep their relationship secret from their dorm mates.
See the Latest Boarding School Juliet Products on Amazon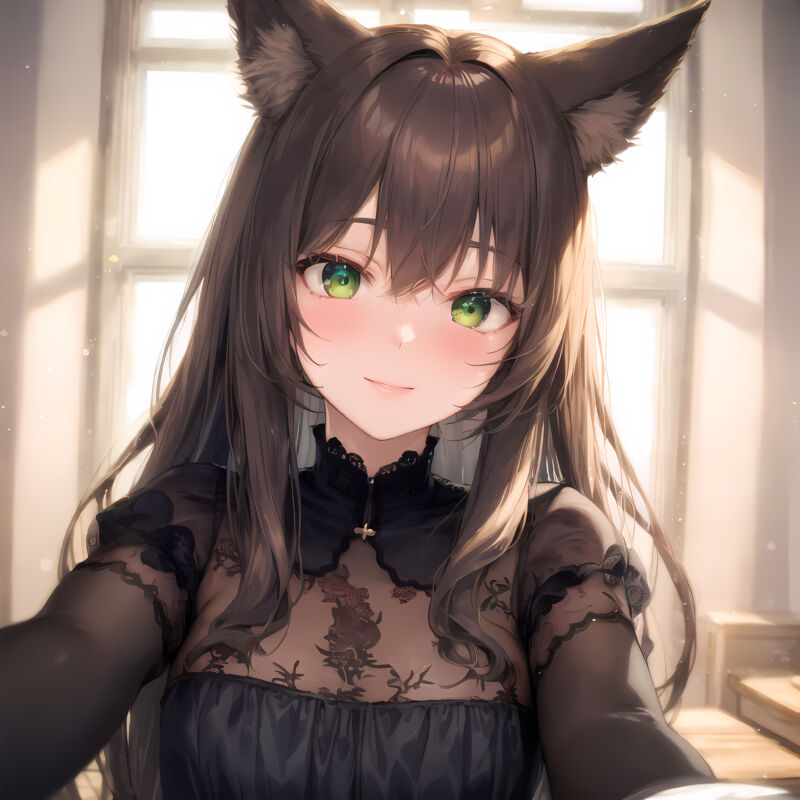 BEFORE YOU GO...
Thanks for reading my article!
If you enjoyed it, please consider supporting me on Patreon. As a Patron, you'll gain access to exclusive perks like stunning AI artworks that are not shared anywhere else, personalized AI-generated art pieces, and the ability to shape the future of this blog by suggesting topics you'd like me to cover.
Your support means everything to me and enables me to keep creating content that I'm passionate about. ✨

Also, you're welcome to join our 9 Tailed Kitsune Anime Discord community. We'd love to have you there! 🙌