When Will Ayumu Make His Move? is a Japanese manga written and illustrated by Sōichirō Yamamoto. An anime television series adaptation by Silver Link premiered in July 2022. I know y'all can't get enough of it, so I instantly started searching for other fluffy anime like When Will Ayumu Make His Move?
If you haven't watched it yet (you should), the anime revolves around two members of a shogi school club. Urushi Yaotome is the president and master of shogi, and Ayumu Tanaka, a freshman, is her new playing partner. Although Ayumu has feelings for Urushi, he holds off confessing until he has defeated her in a game of shogi. Sadly, that is still a long way off!
Here are 10 anime like When Will Ayumu Make His Move (Soredemo Ayumu wa Yosetekuru).
Disclaimer: This post contains affiliate links. If you use these links to buy something, I may earn a small commission, without any extra cost to you. As an Amazon Associate, I earn from qualifying purchases. Thank you!
---
10. Horimiya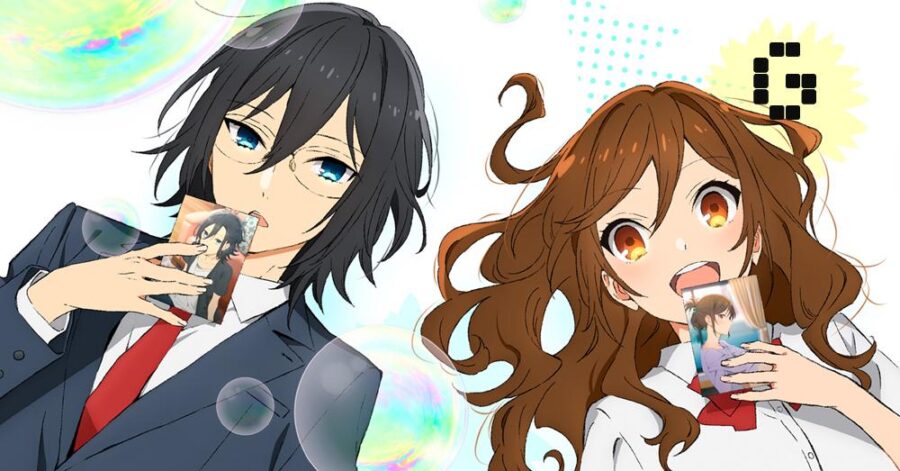 Horimiya tells the story of two high school classmates who keep their real personalities secret from their classmates and happen to meet unexpectedly outside of school, revealing their real selves by accident. After this encounter, an unlikely friendship forms.
Both series are adorable high school romcoms with a quirky couple. If you love kawaii moments in Ayumu, you will love Horimiya.
---
9. Komi Can't Communicate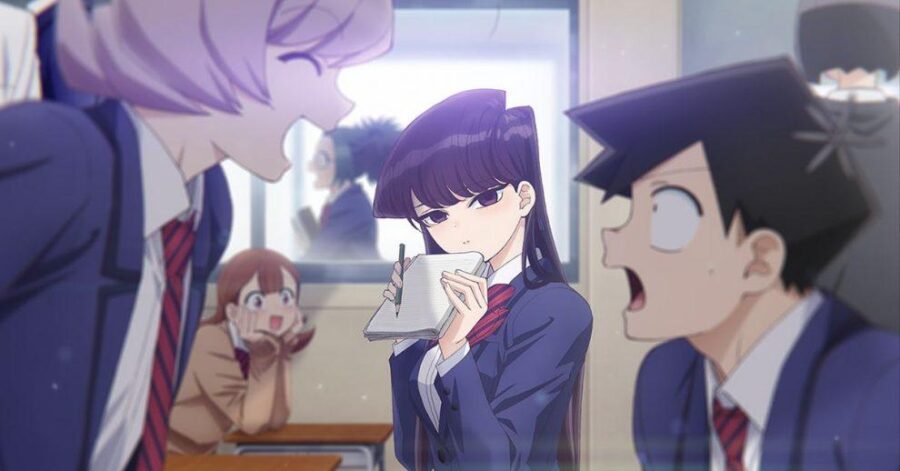 Komi, a popular freshman has just one flaw—she has serious communication problems!
Like When Will Ayumu Make His Move?, this anime series is a romantic comedy that focuses on the daily lives of high school students, with main characters that like each other, and a hilarious cast of supporting characters.
---
8. The Duke of Death and His Maid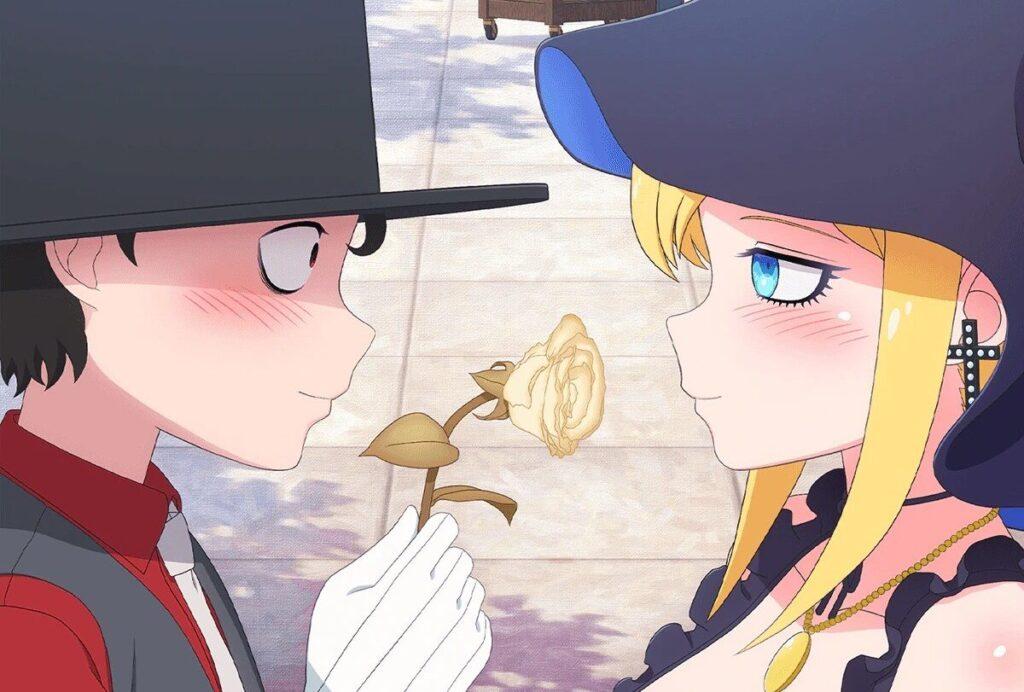 The Duke of Death and His Maid is about a boy who got cursed by a witch when he was a child. As a result, he gained the unwanted power to kill everything he touches. As he starts maturing, he sets a goal to figure out how to break free from this curse because he wants to have a normal relationship with the girl he loves more than anything.
At first glance, this series can seem entirely unrelated to Ayumu. But after you watch how the couple interacts, you'll realize that they have a lot in common, including endless teasing, flustered or shy reactions, and sweet moments that will warm your heart.
---
7. High Score Girl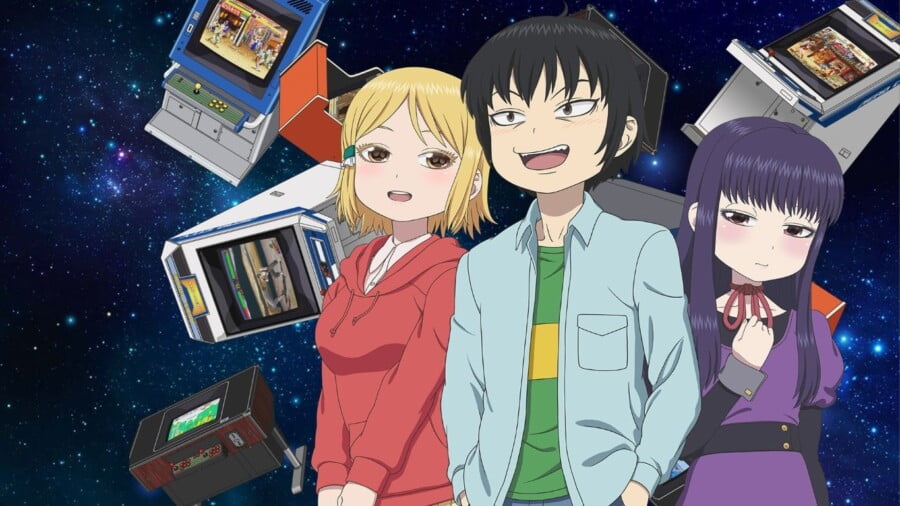 High Score Girl is another anime like When Will Ayumu Make His Move? They both tell stories of a romantic relationship between a beautiful girl and a stubborn boy who is trying to surpass her skills in a certain game.
The protagonist of High Score Girl is an avid video gamer in sixth grade. His life isn't going very well because he plays video games in his free time instead of studying. This continues until a wealthy and attractive girl his age hard-stomps him at the video game. A part of Haruo can't help but detest her for that but the other part of him wants a rival who can compete with him fairly, and Akira is more than capable of doing so!
---
6. Tonari no Seki-kun: The Master of Killing Time

A diligent student is constantly distracted by the antics of her neighboring classmate.
The clear parallels between the two shows are the entertaining episodes depicting everyday situations in high school between a girl and a boy. Cute, in my opinion.
---
5. Uzaki-chan Wants to Hang Out!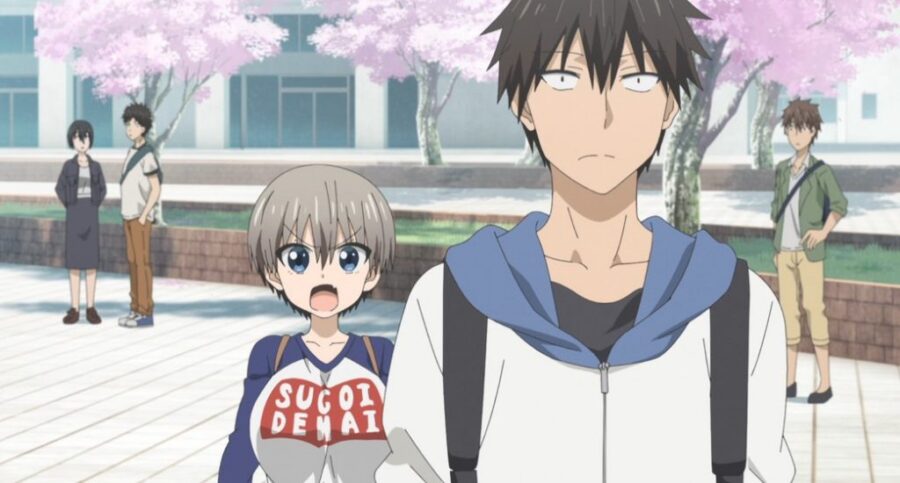 Fans who loved the teasing aspect of When Will Ayumu Make His Move? will surely enjoy this relaxing rom-com series.
Sakurai Shinichi merely wants a tranquil and calm life. Everyone desires what they are unable to get, huh?
Uzaki Hana, a lively and gorgeous upperclassman, is making that one wish impossible because all she wants to do is hang out with him and have a great time!
---
4. Kaguya-sama: Love is War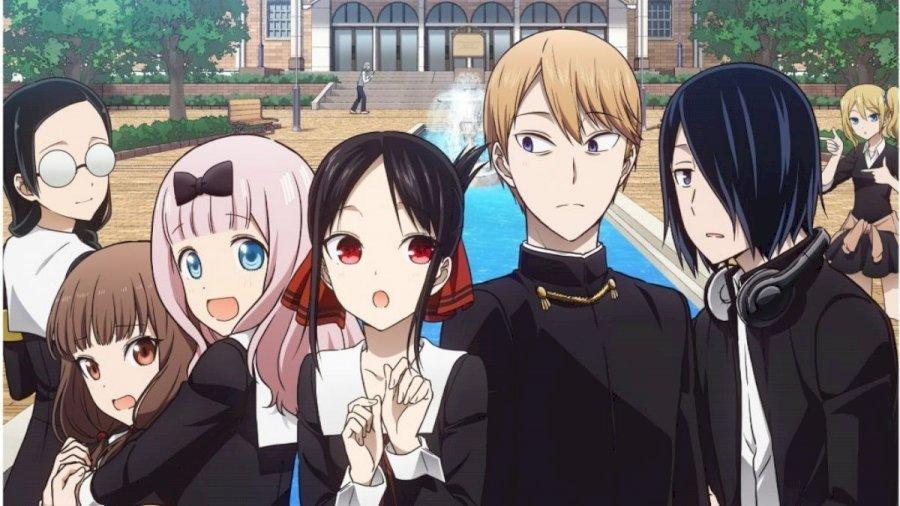 Kaguya-sama: Love is War doesn't have any shogi in it but it checks off many of the same high school rom-com boxes Ayamu does.
In this series, two top-ranked student council representatives, Miyuki Shirogane and Kaguya Shinomiya are both highly respected by their peers for their grades and elegance.
This duo could be easily considered a perfect couple, but even though they have developed feelings for each other they are also both determined to manipulate the other party to confess their feelings first and win the love war they have started!
---
3. Aharen Is Indecipherable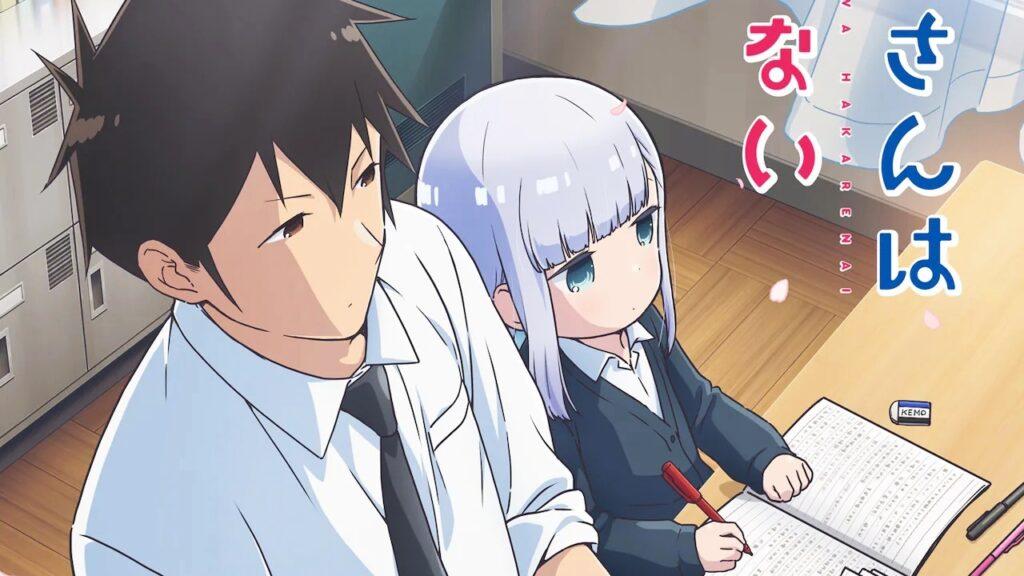 For fans who love the scary-looking but kind male MC befriending a loli concept, Aharen Is Indecipherable is a must-watch series.
Aharen Reinam is a petite soft-spoken girl who has huge trouble determining personal space and boundaries. Her seatmate, Raidou Matsuboshi, is the only person in the class who tries to understand her antics.
Their unlikely friendship starts when Raidou picks up her eraser for her, making Aharen instantly think that they have become best friends!
---
2. Teasing Master Takagi-san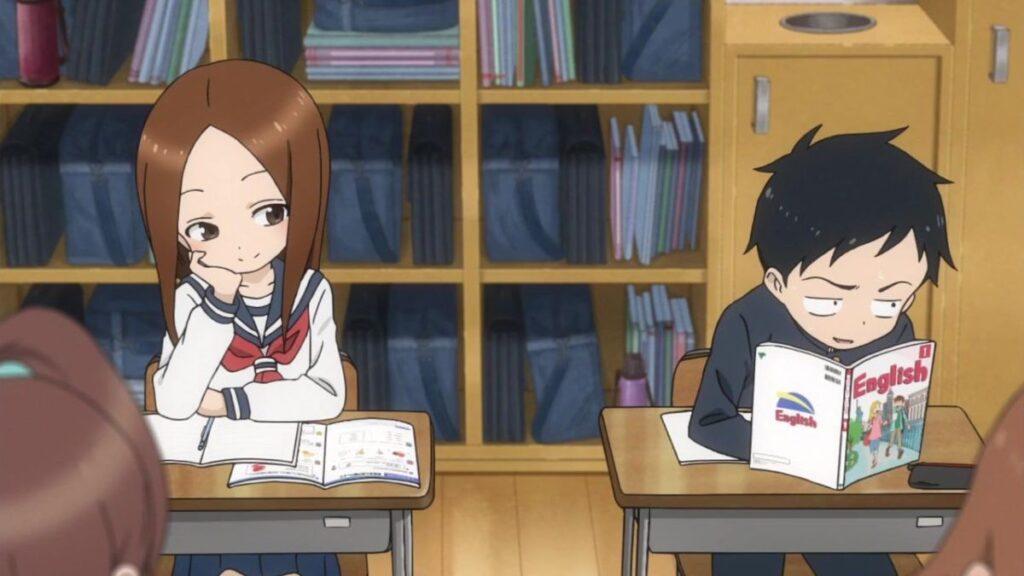 Nishikata, a middle school boy, is constantly teased by Takagi-san, his cute classmate. With his pride shattered to pieces, he vows to turn the tables and make her blush from embarrassment from his teasing at least once.
Both anime are set in a school and share good chemistry between the main couple that struggles to confess to each other either because of pride or embarrassment.
---
1. Don't Toy With Me, Miss Nagatoro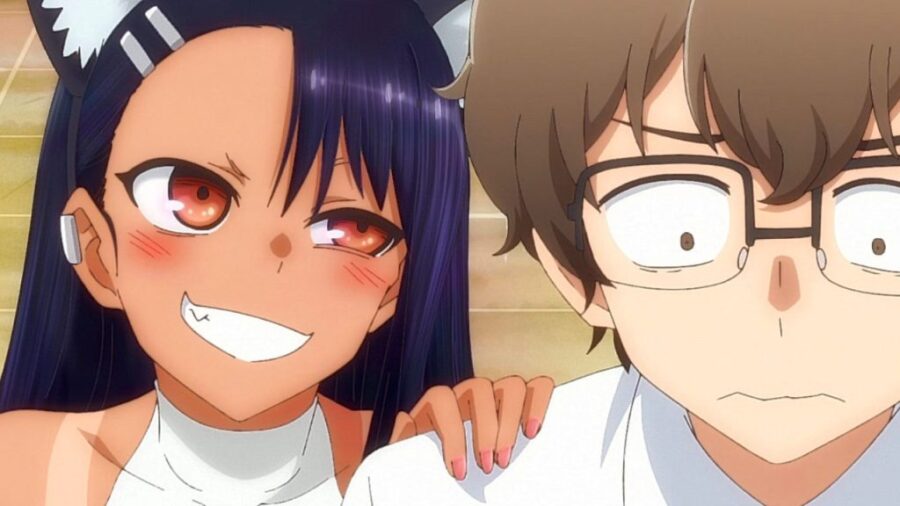 Don't Toy With Me, Miss Nagatoro is a comedy about a cute high school girl who loves to tease her senpai.
When compared to what we see in When Will Ayumu Make His Move?, Nagatoro is undoubtedly more intense and "malicious." This is due to the female MC's attempts to tease the male MC for her own amusement and to provoke an embarrassing response from him.
However, both the Nagatoro and Ayumu anime are delightful and lighthearted high school romantic comedies worth watching.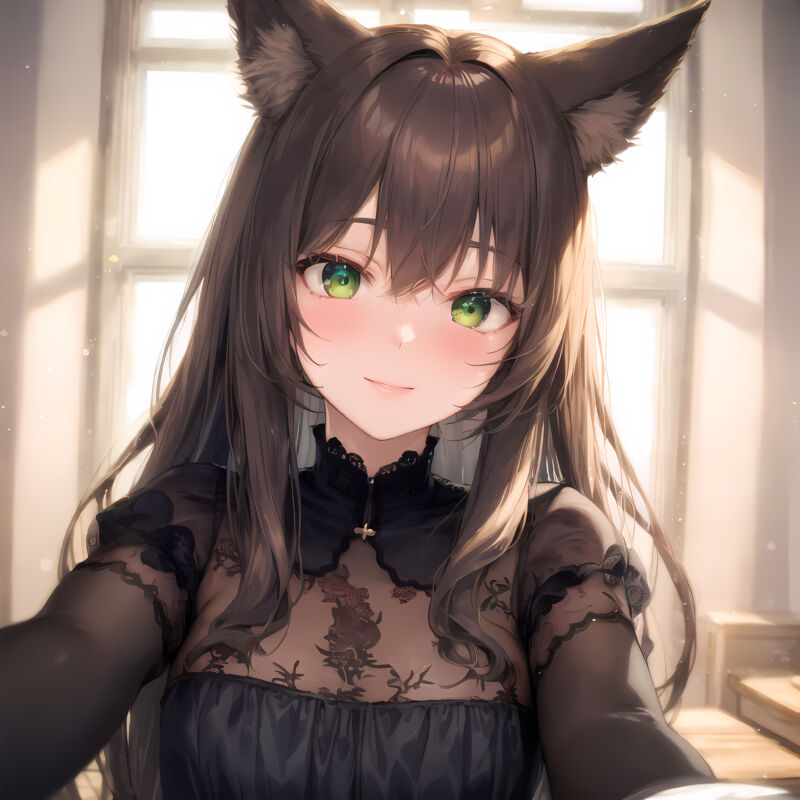 BEFORE YOU GO...
Thanks for reading my article!
If you enjoyed it, please consider supporting me on Patreon. As a Patron, you'll gain access to exclusive perks like stunning AI artworks that are not shared anywhere else, personalized AI-generated art pieces, and the ability to shape the future of this blog by suggesting topics you'd like me to cover.
Your support means everything to me and enables me to keep creating content that I'm passionate about. ✨

Also, you're welcome to join our 9 Tailed Kitsune Anime Discord community. We'd love to have you there! 🙌