Disclaimer: This post contains affiliate links. If you use these links to buy something, I may earn a small commission, without any extra cost to you. As an Amazon Associate, I earn from qualifying purchases. Thank you!
The Maid I Hired Recently Is Mysterious comes from the same author who created the hilarious comedy manga The Great Jahy Will Not Be Defeated, Wakame Konbu.
In this everyday wacky romantic comedy, the plot centers on the relationship between the cautious Yuuri and his incredibly endearing maid!
Here are the 10 promised anime like The Maid I Hired Recently Is Mysterious.
10. The Great Jahy Will Not Be Defeated!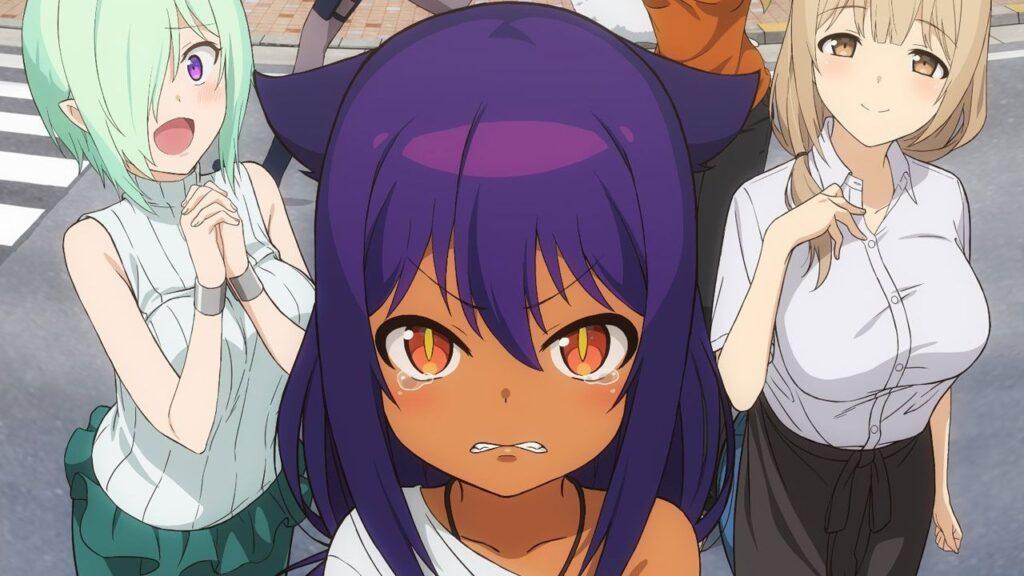 While you won't find any maids in The Great Jahy Will Not Be Defeated!, Jahy could easily be the alter ego of Lilith.
After a magical girl destroys the Dark Realm, Jahy, the second-in-command in the Dark Realm, finds herself in the human world, in the body of a little girl.
Like Lilith, Jahy looks exceptionally charming in her adult form with her tanned skin & voluptuous figure.
9. Tsurezure Children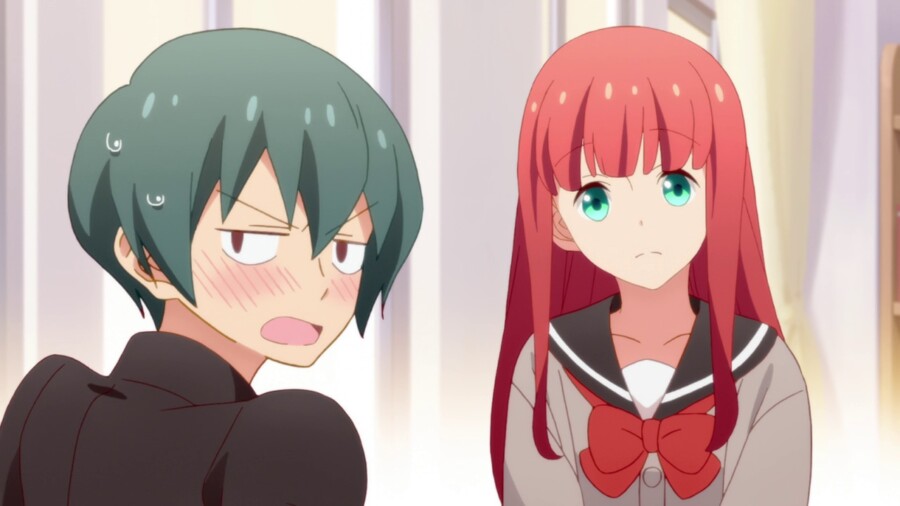 Tsurezure Children is a series that depicts various youngsters who attend the same high school and have trouble confessing their feelings to each other. One of those couples is particularly comparable to Lilith and Yuuri. It's no one else than Yuki & Jun. Yuki enjoys teasing Jun a lot, probably to get some kawaii reaction out of him.
8. Spice and Wolf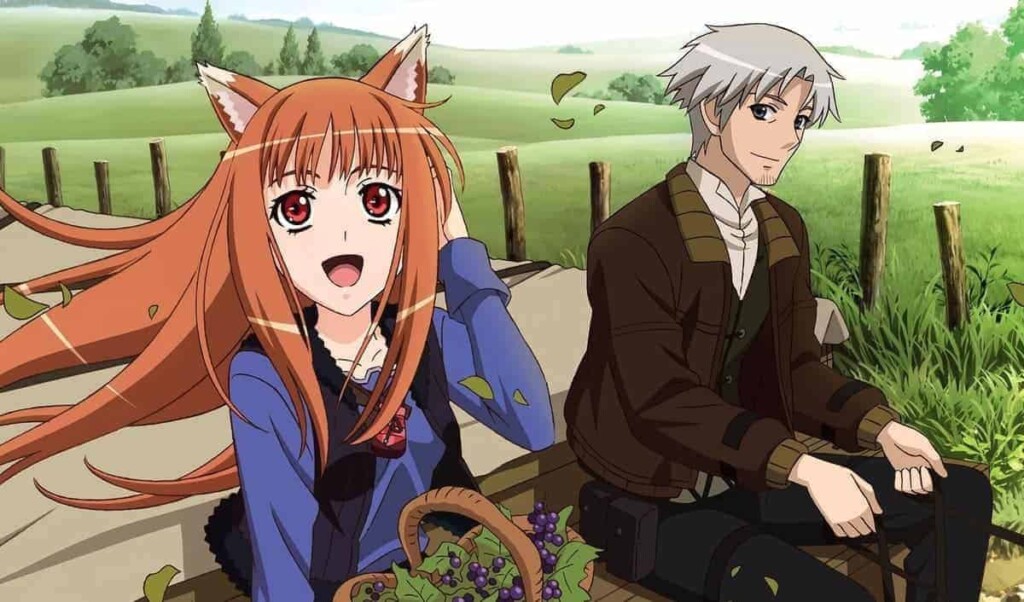 One would think that teasing romance series are destined to lack a proper plot. This is very untrue in the case of Spice and Wolf as this anime is a refreshing medieval drama that also offers you cute teasing/romantic scenes as a bonus.
Set in a middle-aged European-esque world, Kraft Lawrence, a traveling merchant, sells and buys various things to get by. One day, he meets a wolf deity, Holo, and she joins him on his traveling journey.
7. Maid-sama!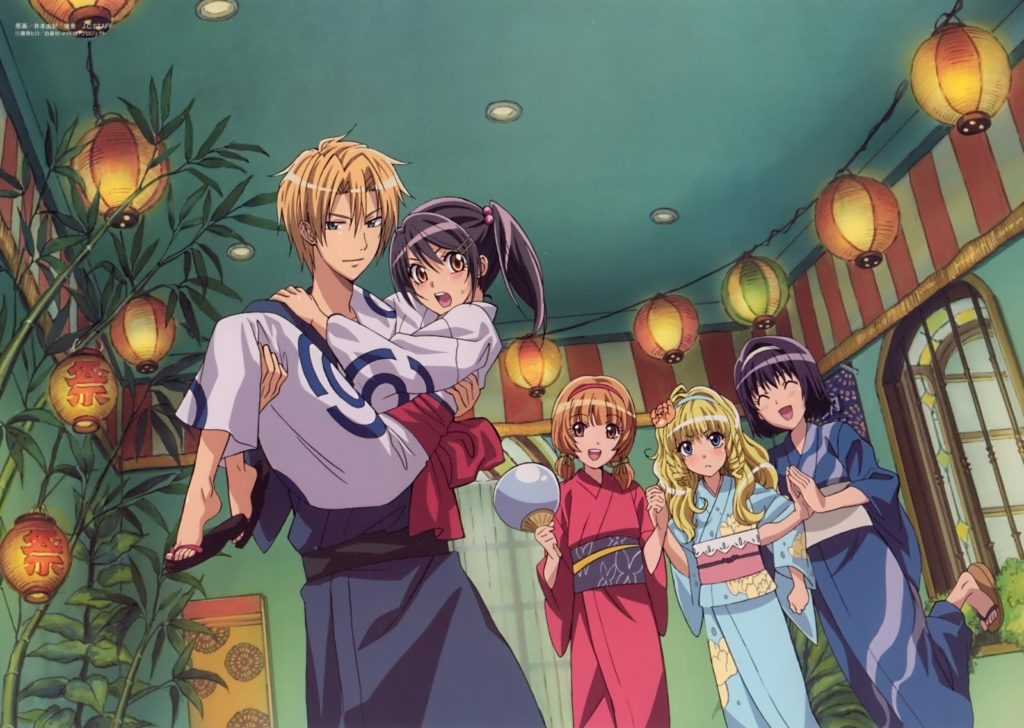 Maid-sama! is a shoujo romance with a strong and likable female protagonist. This alone makes it stand out from other generic shoujo anime. If you are a girl, you'll find it easy to identify with a hard-working, caring, and capable heroine. She is on par with the male MC who is attractive but also an oddball in a sense. But enough about that, I am just trying to convince you to watch the series instead of explaining why this anime is like The Maid I Hired Recently Is Mysterious.
While the plot and setting are completely different, the teasing quality remains. Like Lilith teases the young master, Usui loves to tease Misaki in Maid-sama, though the genders are flipped. I suspect that he finds her cute when she is embarrassed.
6. Black Butler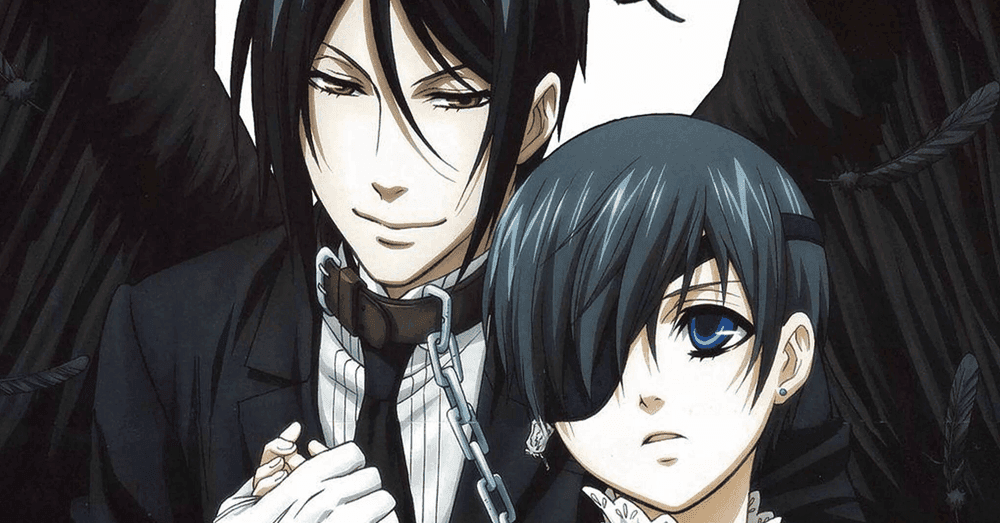 Like The Maid I Hired Recently Is Mysterious, Black Butler is an anime about a wealthy orphan and their servant. There is also a lot of emphasis on humor, with multiple situations where the butler straight roasts his masters.
The MC of Black Butler is Ciel Phantomhive, the orphaned heir to the Phantomhive estate. It is unknown how his parents passed away, but it appears that it led him to enter into a contract with a demon who now serves as his butler.
The series shifts from comedy to darkness with ease, so be aware!
5. Uzaki-chan Wants to Hang Out!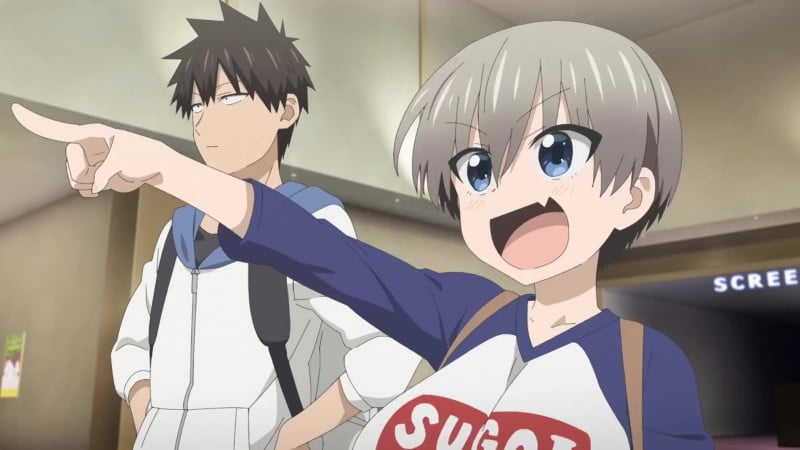 Fans who loved the teasing theme of The Maid I Hired Recently Is Mysterious will love Uzaki-chan. The innocent Uzaki teases the male MC all the time, unknowingly to her!
The story goes like this: Sakurai Shinichi merely wants a tranquil and calm life. Everyone desires what they are unable to get, huh?
Uzaki Hana, a lively and gorgeous upperclassman, is making that one wish impossible because all she wants to do is hang out with him and have a great time!
4. Don't Bully Me, Miss Nagatoro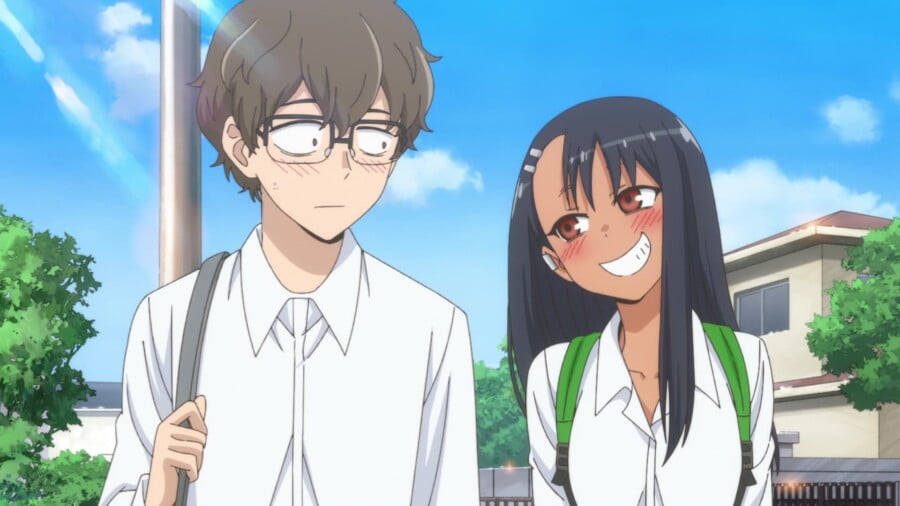 Don't Bully Me, Miss Nagatoro is another teasing anime similar to The Maid I Hired Recently Is Mysterious. Not only is the female MC a master at teasing, but she is also a tanned beauty!
In this series, a timid introverted high schooler gets constantly teased by a cute girl he recently met. While this teasing might seem like torture at first, she actually has a crush on him!
3. Teasing Master Takagi-san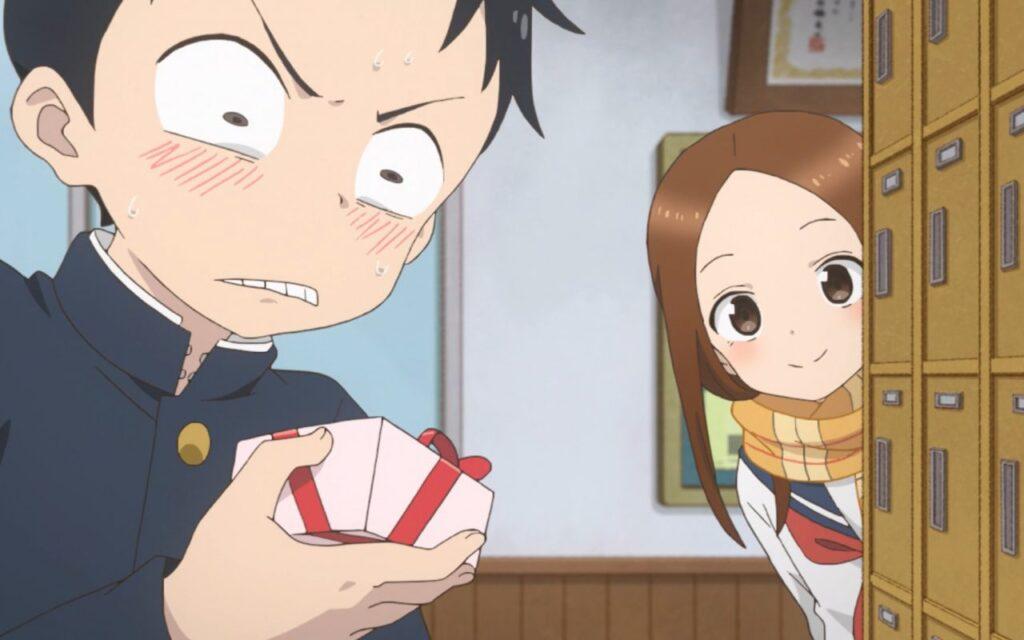 This list wouldn't be complete without including a teasing anime similar to both Nagatoro & The Maid I Hired Recently Is Mysterious, Teasing Master Takagi-san.
The anime follows a simple formula: a girl teases a guy, then he tries to get back at her and fails miserably all the time. But the cute shy reactions are already there.
Many fans find this anime a perfect representation of young love without escaping the bounds of reality.
2. Taishou Otome Fairytale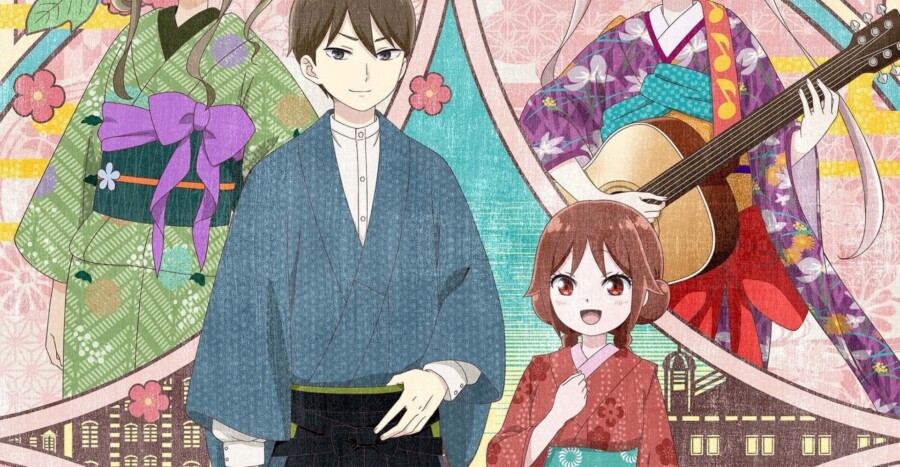 Taishou Otome Fairytale is as wholesome as it gets. Though there is not much teasing, there are some significant similarities in the tragic background of the male protagonist. Little does he know that he will end up living with a caring, adorable waifu!
Though born to a family of means, Tamahiko Shima grew up without a single drop of love from his family.
After he got into an accident, he lost everything—his mother, the use of his right hand, and his father's expectations. Since he lost the use of his dominant hand, his father viewed him as good for nothing and decided that it was for the best to send him off to the villa in the mountains of Chiba. Tamahiko, thinking this was his final dwelling was just quietly waiting for his demise.
However, one snowy night someone knocks on the door and after he opens it, a young girl introduces herself as his soon-to-be bride who came to take care of him!
1. The Duke of Death and His Maid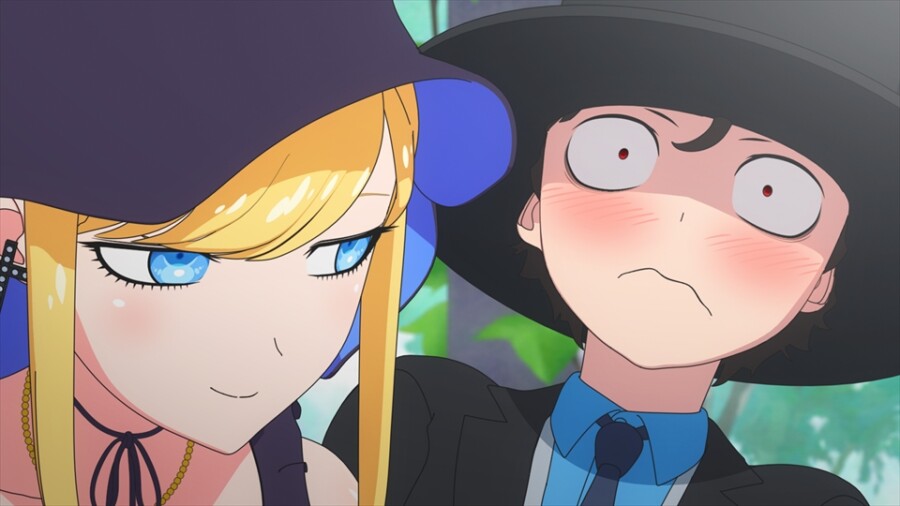 In a similar vein to The Maid I Hired Recently Is Mysterious, The Duke of Death and His Maid dedicates a lot of its time to the teasing scenes between the gorgeous maid and her young master.
The MC is a boy who, as a child, was cursed by a witch, giving him the unwelcome ability to kill anything he touches. His goal is to discover a way to escape this curse so that he can be with the girl he loves.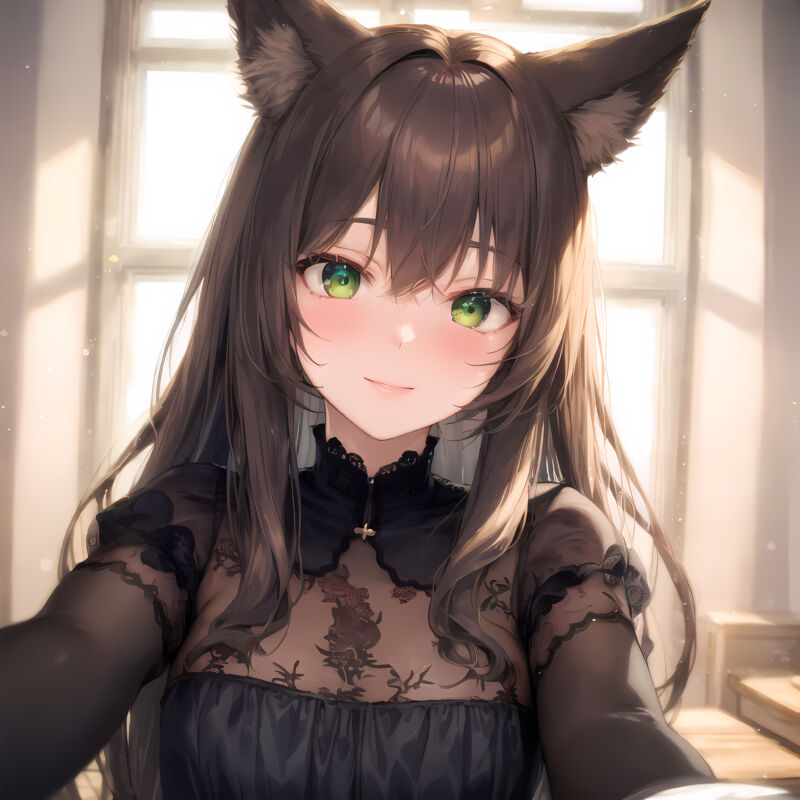 BEFORE YOU GO...
Thanks for reading my article!
If you enjoyed it, please consider supporting me on Patreon. As a Patron, you'll gain access to exclusive perks like stunning AI artworks that are not shared anywhere else, personalized AI-generated art pieces, and the ability to shape the future of this blog by suggesting topics you'd like me to cover.
Your support means everything to me and enables me to keep creating content that I'm passionate about. ✨

Also, you're welcome to join our 9 Tailed Kitsune Anime Discord community. We'd love to have you there! 🙌