7 Enchanting Anime Like Majo no Tabitabi
Disclaimer: This post contains affiliate links. If you use these links to buy something, I may earn a small commission, without any extra cost to you. As an Amazon Associate, I earn from qualifying purchases. Thank you!
Majo no Tabitati (The Journey of Elaina) is a new airing anime of Fall 2020.
It follows a cheeky, young witch, Elaina, who ventures out after being inspired by her favorite book. She will meet plenty of folks along the way, from the strange to the bizarre, including giants, townsfolk, and even other witches.
As she explores the world, she realizes that it isn't all roses and marshmallows.
Max Out Your Majo no Tabitabi Collection, Click here for Amazon!
Here are the top 7 Anime Like Majo no Tabitabi (The Journey of Elaina).
---
7. Spice and Wolf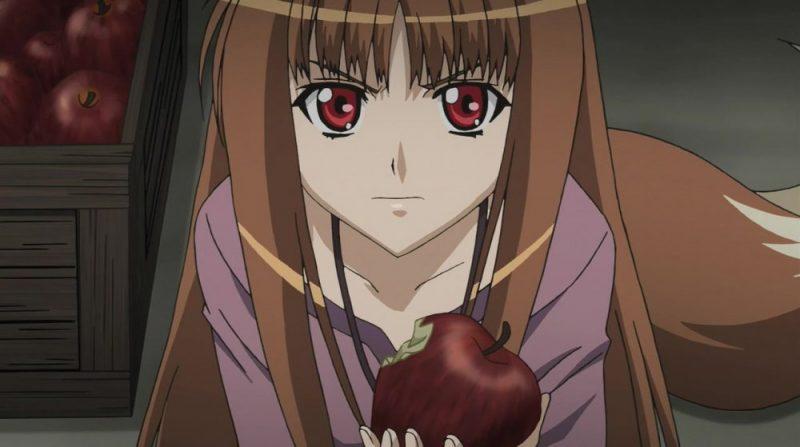 Genres: Adventure, Fantasy, Historical, Romance
Episodes: 13
Similarities
Both are very chill & enchanting slow-paced anime about traveling and encountering different cultures and people.
Synopsis
Kraft Lawrence is a traveling merchant who sells and buys various things to get by. One day, he meets a wolf deity, Holo, and she joins him on his traveling journey.
Find More Spice and Wolf Merchandise on Amazon
---
6. Little Witch Academia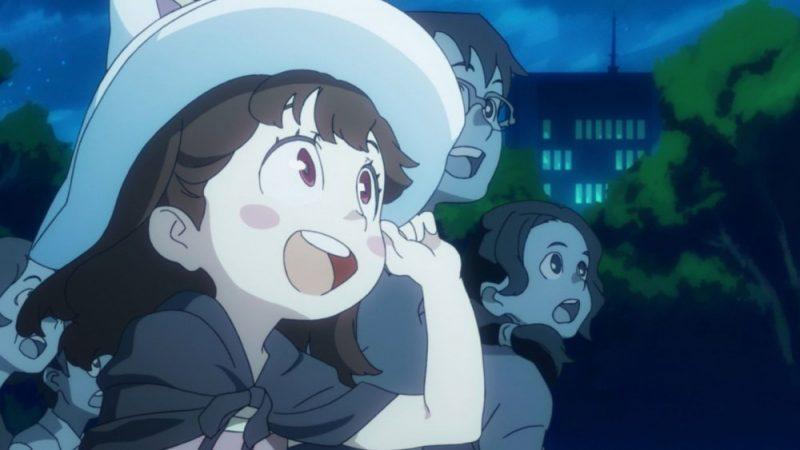 Genres: Adventure, Comedy, Fantasy, Magic, School
Episodes: 25
Similarities
Little Witch Academia & Majo no Tabitabi are both about witches.
They start off with a character wanting to become a witch due to looking up to someone since her childhood and following this dream. Although Majo no Tabitabi focuses on the adventures after becoming a witch, the overall impression is somewhat similar.
Synopsis
After attending a magic show hosted by a mesmerizing witch named Shiny Chariot, Akko Kagari decides to become a cool witch like her despite having no magical background.
Check out Little Witch Academia on Amazon
---
5. Somali to Mori no Kamisama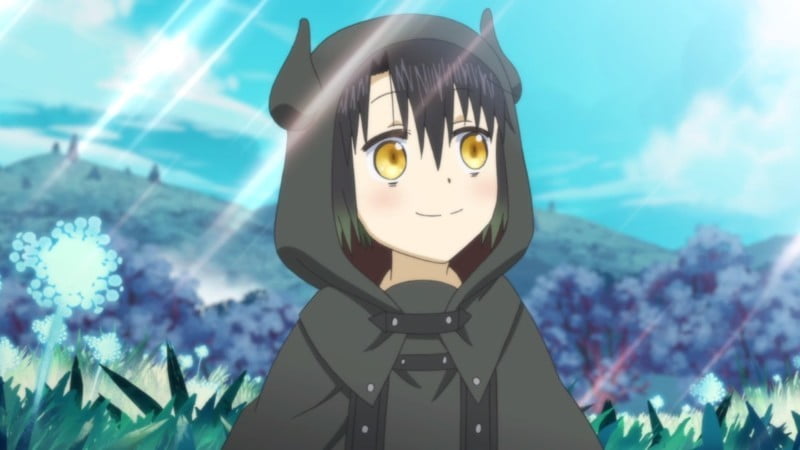 Genres: Adventure, Slice of Life, Demons, Drama, Fantasy
Episodes: 12
Similarities
Majo no Tabitati and Somali to Mori no Kamisama are relaxing and calm anime about traveling from city to city. The main heroine meets on her journey all kinds of creatures and creates meaningful connections with them.
Synopsis
Somali to Mori no Kamisama follows a peculiar story of an untraditional duo of a golem and lone human girl with a bond of father and daughter who travel together after they coincidentally met.
Read also: 7 Anime Like Somali to Mori no Kamisama
More Somali to Mori no Kamisama to Read & Watch, Click here for Amazon!
---
4. Violet Evergarden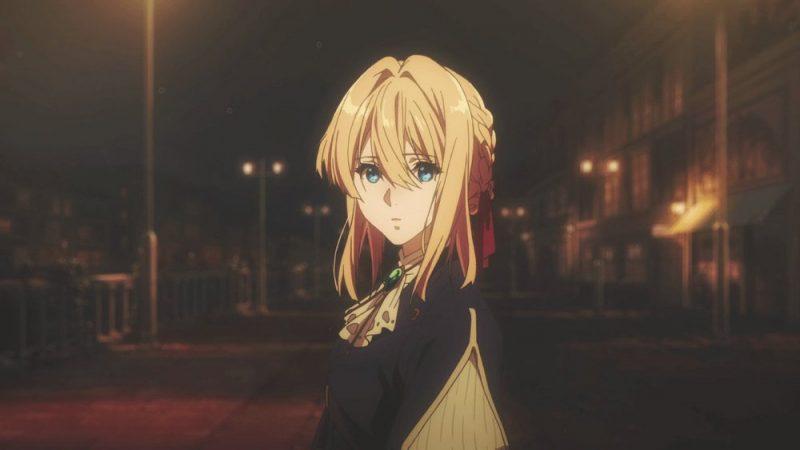 Genres: Slice of Life, Drama, Fantasy
Episodes: 13
Similarities
Both anime are more atmospheric than story-driven. The biggest similarity is that the main protagonists are visiting various people, learning about their customs, and they sometimes wind up helping them.
Synopsis
In the aftermath of a great war, Violet Evergarden, a young female ex-soldier, gets a job at a writers' agency and goes on assignments to create letters that can connect people.
(Source: imdb)
Expand Your Violet Evergarden Collection, Click here for Amazon
---
3. Kiki's Delivery Service (Majo no Takkyuubin)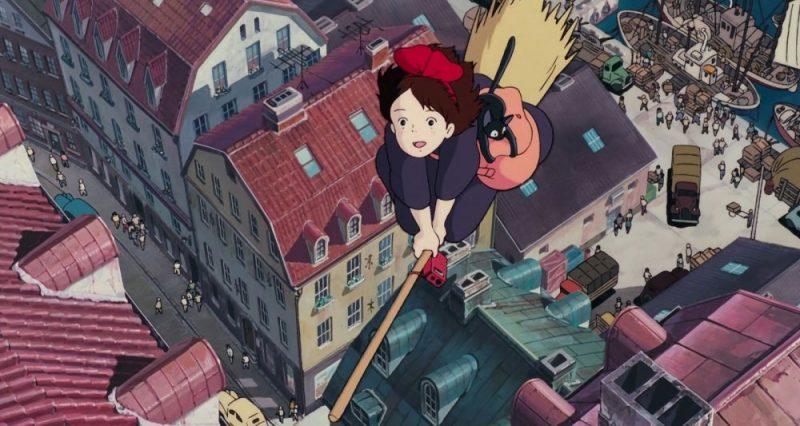 Genres: Adventure, Comedy, Drama, Magic, Romance, Fantasy
Episodes: 1 – Movie
W
Similarities
Both shows center around a young witch who leaves her home & goes on an adventure where she meets new people and become wiser thanks to her new experiences.
Synopsis
Kiki must spend a year living on her own in a distant town to become a full-fledged witch. As she struggles to find a place to stay and fit into a new community, she accepts the offer to become an air courier, beginning her journey to independence.
Explore the Latest Kiki's Delivery Service Products on Amazon
---
2. Mushishi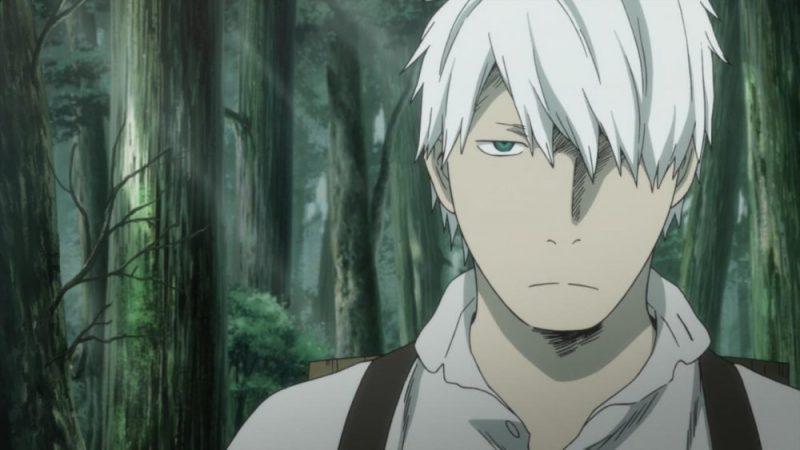 Genres: Adventure, Slice of Life, Mystery, Historical, Supernatural, Fantasy, Seinen
Episodes: 26
Similarities
Both of these anime are episodic in nature, offer valuable life lessons, and revolve around a traveler and the people they meet along the way.
Synopsis
"Mushi": the most basic and mysterious forms of life in the world, yet not understood.
Ginko is a "Mushi-shi", and he travels from town to town in hopes of learning more about a phenomenon called "mushi" and their effects on humanity. In the process, he also helps people who face any "mushi" problems.
---
1. Kino no Tabi: The Beautiful World (Kino's Journey)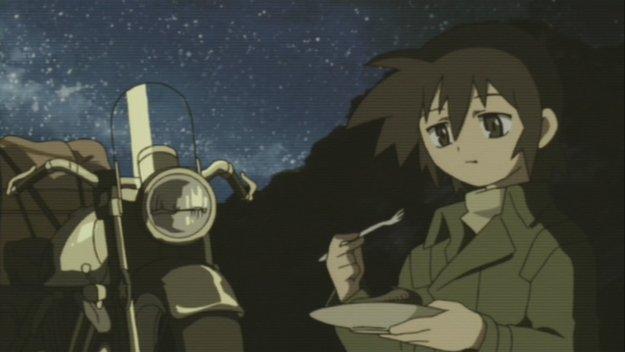 Genres: Action, Adventure, Psychological, Slice of Life
Episodes: 13
Similarities
Both anime are episodic shows about a young girl who sets off on a journey to travel around the world, exploring different countries, cultures, and meeting new people. Both protagonists are this way learning the harsh realities of their worlds.
Synopsis
Kino, a young traveler, journeys to various countries with her talking motorcycle pal Hermes, and together they observe the world through outside perspectives.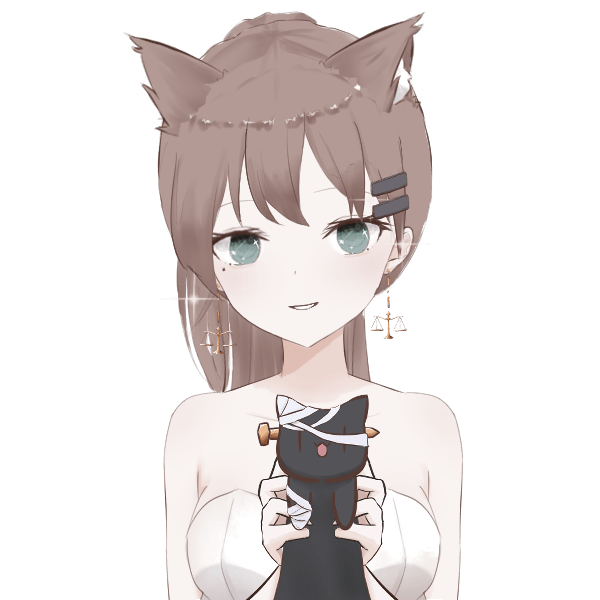 Hi, my name is Mia, and I am the founder of 9 Tailed Kitsune. I am a big fan of esports, games, and anime. When I was around 7 years old, Phantom Thief Jeanne sparked my fascination for anime, and it has never faded!