If you're into anime like Majo no Tabitabi with magic, adventure, and a strong female lead, then this article is exactly for you!
Elaina is a sassy young witch who sets off after being moved by her favorite book. During the voyage, she will come across a variety of people, from the weird to the bizarre, including giants, villagers, and even other witches.
But as she travels around the world, she is bound to discover that life isn't all roses and marshmallows…
Disclaimer: This post contains affiliate links. If you use these links to buy something, I may earn a small commission, without any extra cost to you. As an Amazon Associate, I earn from qualifying purchases. Thank you!
Max Out Your Majo no Tabitabi Collection, Click here for Amazon!
Here are the top 7 Anime Like Majo no Tabitabi (The Journey of Elaina).
---
7. Spice and Wolf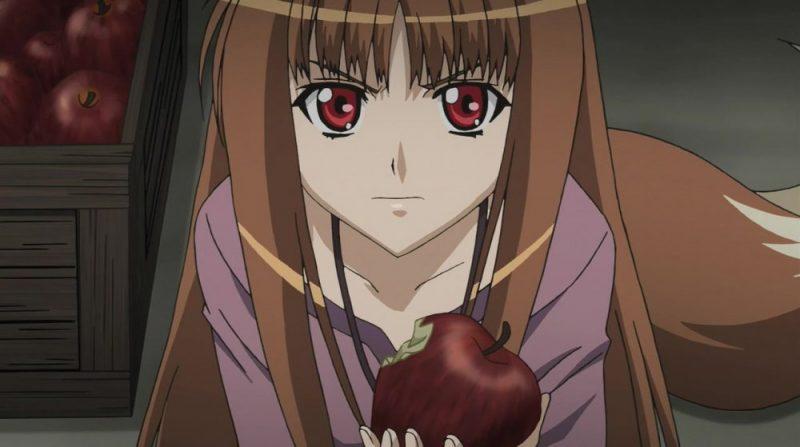 Genres: Adventure, Fantasy, Historical, Romance
Episodes: 13
Similarities
Both are very chill & enchanting slow-paced anime about traveling and encountering different cultures and people.
Synopsis
Kraft Lawrence is a traveling merchant who sells and buys various things to get by. One day, he meets a wolf deity, Holo, and she joins him on his traveling journey.
Find More Spice and Wolf Merchandise on Amazon
---
6. Little Witch Academia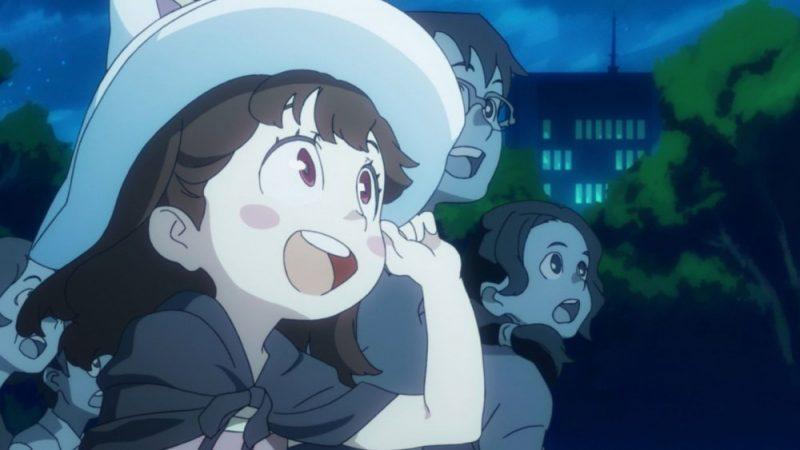 Genres: Adventure, Comedy, Fantasy, Magic, School
Episodes: 25
Similarities
Little Witch Academia & Majo no Tabitabi are both about witches.
They start off with a character wanting to become a witch due to looking up to someone since her childhood and following this dream. Although Majo no Tabitabi focuses on the adventures after becoming a witch, the overall impression is somewhat similar.
Synopsis
After attending a magic show hosted by a mesmerizing witch named Shiny Chariot, Akko Kagari decides to become a cool witch like her despite having no magical background.
Check out Little Witch Academia on Amazon
---
5. Somali to Mori no Kamisama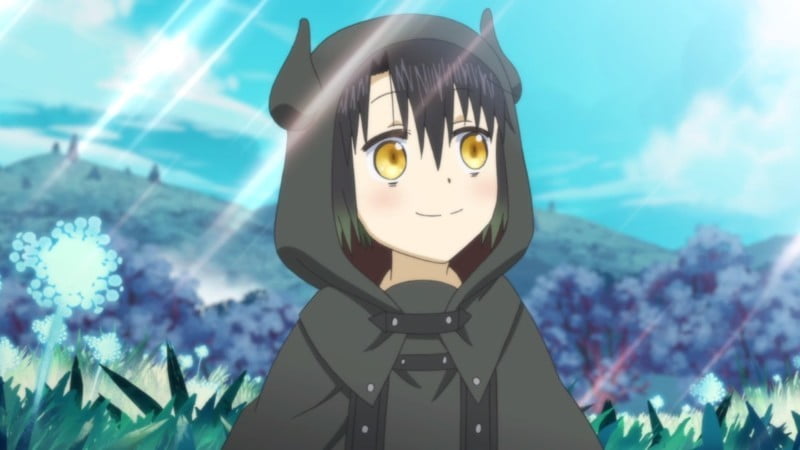 Genres: Adventure, Slice of Life, Demons, Drama, Fantasy
Episodes: 12
Similarities
Majo no Tabitati and Somali to Mori no Kamisama are relaxing and calm anime about traveling from city to city. The main heroine meets on her journey all kinds of creatures and creates meaningful connections with them.
Synopsis
Somali to Mori no Kamisama follows a peculiar story of an untraditional duo of a golem and lone human girl with a bond of father and daughter who travel together after they coincidentally met.
Read also: 7 Anime Like Somali to Mori no Kamisama
More Somali to Mori no Kamisama to Read & Watch, Click here for Amazon!
---
4. Violet Evergarden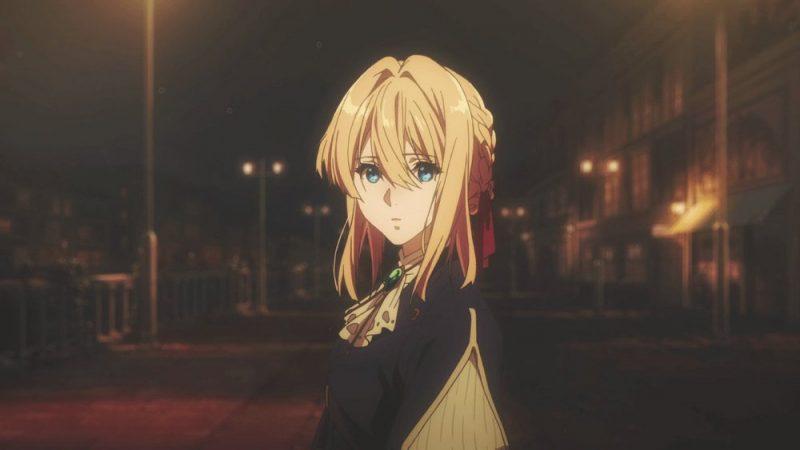 Genres: Slice of Life, Drama, Fantasy
Episodes: 13
Similarities
Both anime are more atmospheric than story-driven. The biggest similarity is that the main protagonists are visiting various people, learn about their customs, and they sometimes wind up helping them.
Synopsis
In the aftermath of a great war, Violet Evergarden, a young female ex-soldier, gets a job at a writers' agency and goes on assignments to create letters that can connect people.
(Source: imdb)
Expand Your Violet Evergarden Collection, Click here for Amazon
---
3. Kiki's Delivery Service (Majo no Takkyuubin)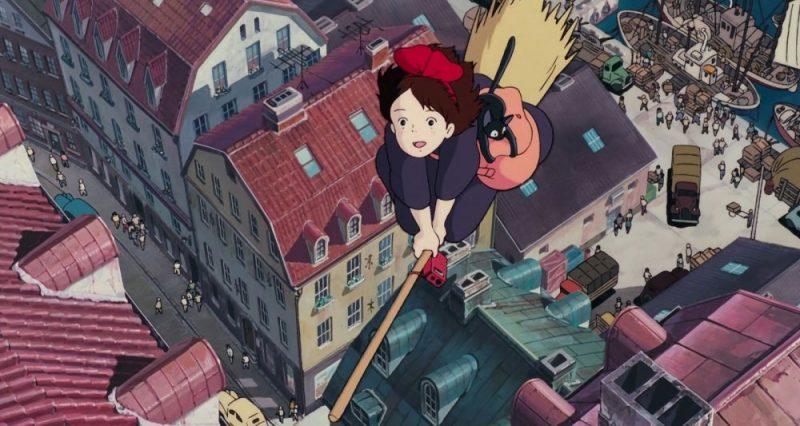 Genres: Adventure, Comedy, Drama, Magic, Romance, Fantasy
Episodes: 1 – Movie
W
Similarities
Both shows center around a young witch who leaves her home & goes on an adventure where she meets new people and becomes wiser thanks to her new experiences.
Synopsis
Kiki must spend a year living on her own in a distant town to become a full-fledged witch. As she struggles to find a place to stay and fit into a new community, she accepts the offer to become an air courier, beginning her journey to independence.
Explore the Latest Kiki's Delivery Service Products on Amazon
---
2. Mushishi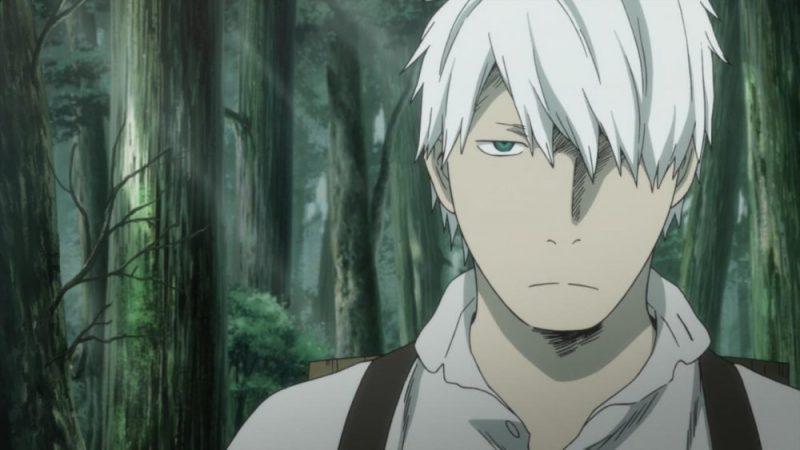 Genres: Adventure, Slice of Life, Mystery, Historical, Supernatural, Fantasy, Seinen
Episodes: 26
Similarities
Both of these anime are episodic in nature, offer valuable life lessons, and revolve around a traveler and the people they meet along the way.
Synopsis
"Mushi": the most basic and mysterious forms of life in the world, yet not understood.
Ginko is a "Mushi-shi", and he travels from town to town in hopes of learning more about a phenomenon called "mushi" and their effects on humanity. In the process, he also helps people who face any "mushi" problems.
---
1. Kino no Tabi: The Beautiful World (Kino's Journey)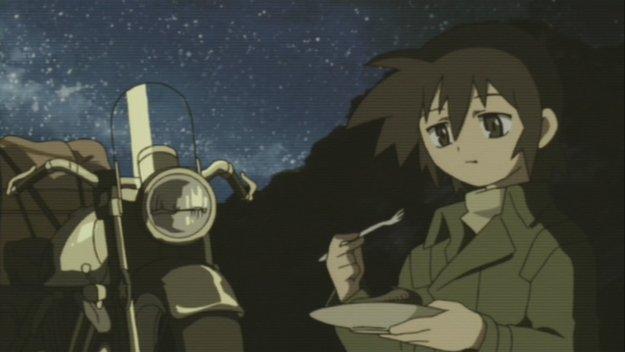 Genres: Action, Adventure, Psychological, Slice of Life
Episodes: 13
Similarities
Like Majo no Tabitabi, this anime is an episodic show about a young girl who sets off on a journey to travel around the world, exploring different countries, and cultures, and meeting new people.
The protagonist is learning the harsh realities of her world.
Synopsis
Kino, a young traveler, journeys to various countries with her talking motorcycle pal Hermes, and together they observe the world through outside perspectives.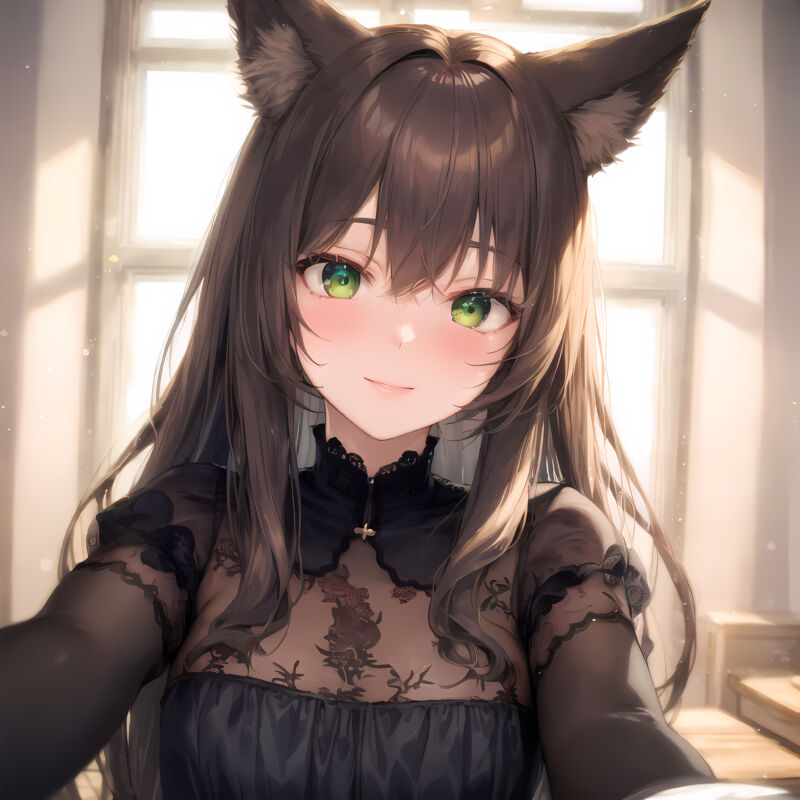 BEFORE YOU GO...
Thanks for reading my article!
If you enjoyed it, please consider supporting me on Patreon. As a Patron, you'll gain access to exclusive perks like stunning AI artworks that are not shared anywhere else, personalized AI-generated art pieces, and the ability to shape the future of this blog by suggesting topics you'd like me to cover.
Your support means everything to me and enables me to keep creating content that I'm passionate about. ✨

Also, you're welcome to join our 9 Tailed Kitsune Anime Discord community. We'd love to have you there! 🙌