Are you a fan of epic stories with stunning visuals, and captivating characters, and looking for a completed manhwa? Look no further than manhwa, the Korean equivalent of manga. With its unique blend of storytelling and artwork, manhwa has taken the world by storm and is a must-read for any comic lover.
In this article, we'll be sharing our top 10+ recommendations for the completed manhwa series that will leave you on the edge of your seat. From fantasy worlds to sci-fi adventures, these stories will take you on a journey you won't soon forget. So, get ready to dive into the exciting world of manhwa and discover your new favorite series!
Best Completed Manhwa Recommendations
The Breaker (Chapter 72)
Solo Leveling (Chapter 179)
Athena Complex (Chapter 104)
DICE (Chapter 388)
Sweet Home (Chapter 141)
Flow (Chapter 103)
Romance 101 (Chapter 152)
Bastard (Chapter 94)
A Business Proposal (Chapter 124)
White Blood (Chapter 92)
01.

The Breaker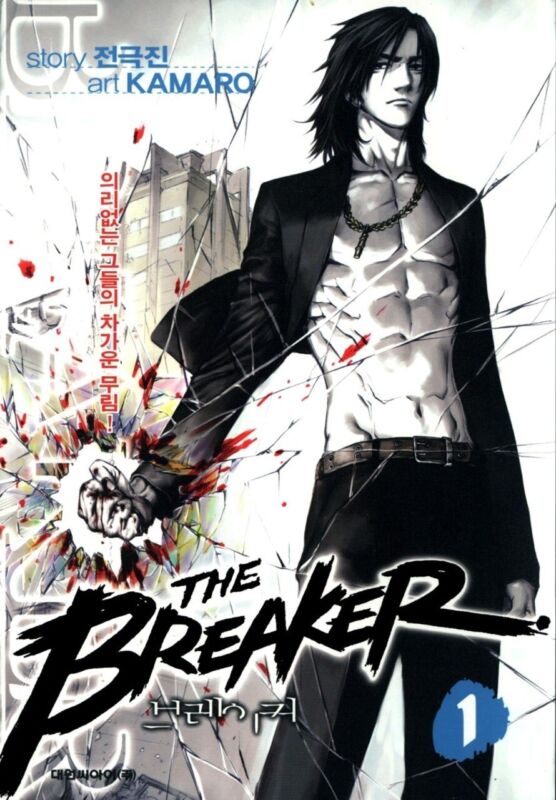 Genre: Action, Comedy, Drama
Chapters/Status: Completed Manhwa (72)
At Nine Dragons High School, Yi "Shioon" Shi-Woon is beaten by Ho Chang and his gang. Han Chun Woo, a mysterious man, sees one of these beatings and calls Shioon a coward for not fighting back, adding insult to injury. Chun Woo, his school's new substitute English teacher, surprises Shioon.
Shioon joins a martial arts school to learn self-defense after being bullied daily. He finds Chun Woo cornered in an alley by angry men on the way there! Provoked, Chun Woo kills them with martial arts, which Shioon secretly records. He uses this recording to blackmail Chun Woo into teaching him self-defense. Chun Woo reluctantly agrees, and Shioon begins Murim's training. Shioon is naive and unaware of his master's past and society's dark side. How will Chun Woo teach Shioon to survive Murim?
I really enjoy this manhwa. Within a day of starting it, I finished and wished there were more chapters available. Therefore, I reread it.
Looking for a completed manhwa so addicting that your friends will hate you for introducing it! This series balances humor and action perfectly. Once you start reading, you won't be able to stop!
02.

Solo Leveling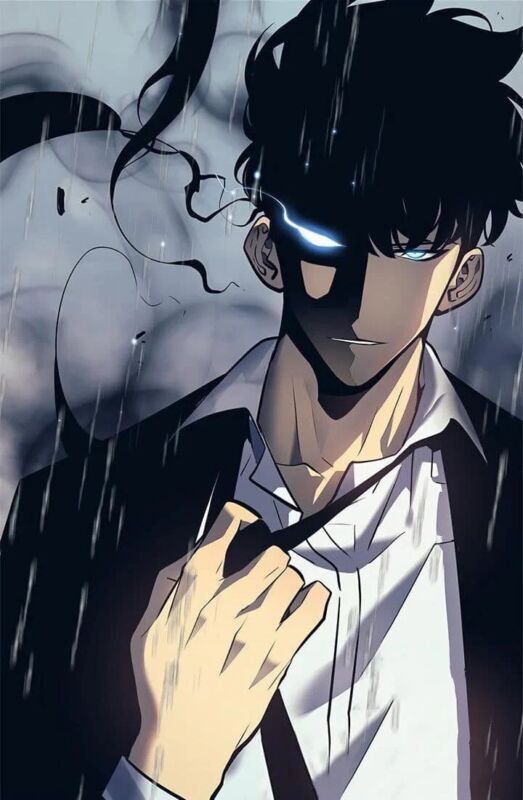 Genre: Action, Adventure, Fantasy
Chapters/Status: Completed Manhwa (179)
If you're a fan of action-packed fantasy manhwa, then Solo Leveling is a must-read series. It follows the story of Sun Jin Woo, a lowly trash hunter who works as a potter during dungeon raids. However, his life takes a drastic turn when he nearly loses his life in an incident, only to awaken in a hospital bed and discover a strange status window labeling him as a "player."
From there, the story takes an incredible turn as Jin Woo transforms into a sole hunter, becoming stronger with every task he completes. It's an epic adventure that will keep you on the edge of your seat from beginning to end. If you haven't read this completed manhwa yet, make sure to add it to your reading list ASAP!
03.

Athena Complex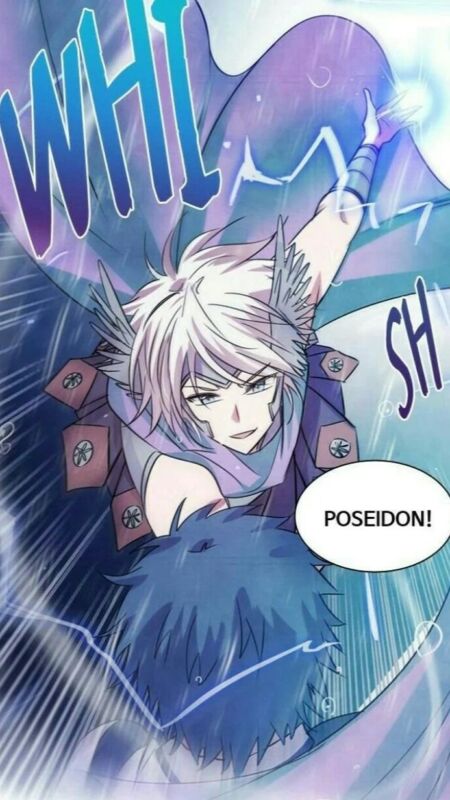 Genre: Action, Fantasy
Chapters/Status: Completed Manhwa (104)
Athena Complex is a Greek mythology-themed manhwa!!! Athena and the reborn Poseidon go to high school together in this story.
After being rejected by Poseidon, the goddess of wisdom, Athena, assumes the form of a human male in order to exact her vengeance. There, she cooks up a plan to befriend Poseidon's reincarnation, Adrian, who knows nothing about the mythology of deities. But will other forces oppose her sweet retribution, or will her own one-sided love get in the way?
This manhwa has a great graphic style and a compelling plot. Athena Complex is a manhwa you need to read.
04.

DICE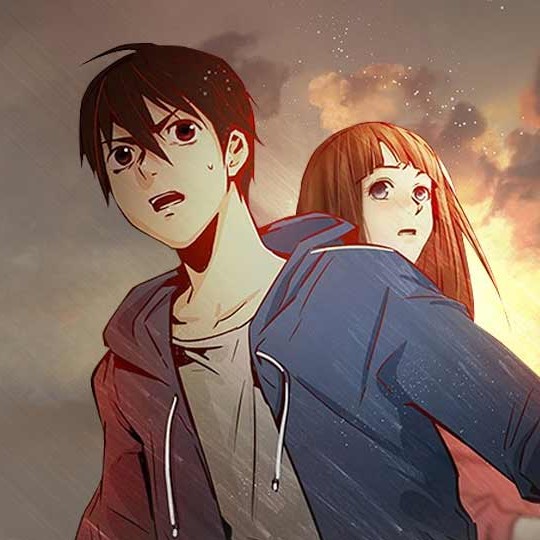 Genre: Action, Drama, Fantasy
Chapters/Status: Completed Manhwa (388)
DICE is an exciting manhwa that centers around the story of DongTae, a weak boy who is constantly bullied by his peers. But everything changes when he meets a transfer student named Tae Bin, who possesses a set of mysterious and powerful dice cubes.
At first glance, the fact that these cubes may trade dice throws for qualities like physical prowess and attractiveness looks like a dream come true. But, as the plot develops, it becomes apparent that these cubes have fatal consequences.
DICE delves into the concept of power and the perils of taking shortcuts to success. The series does a wonderful job of highlighting the moral difficulties of such decisions, and it will undoubtedly leave readers pondering long after they stop reading.
The artwork is also noteworthy, with great character designs and finely produced backgrounds that help to bring the story's setting to life. And the pacing is perfect, with just enough tension and mystery to keep you interested from start to finish.
Overall, DICE is a must-read for every Manhwa fan who appreciates intricate plot, engaging characters, and stunning artwork. It's an adventure that will leave you wanting more, so don't be afraid to read it!
05.

Sweet Home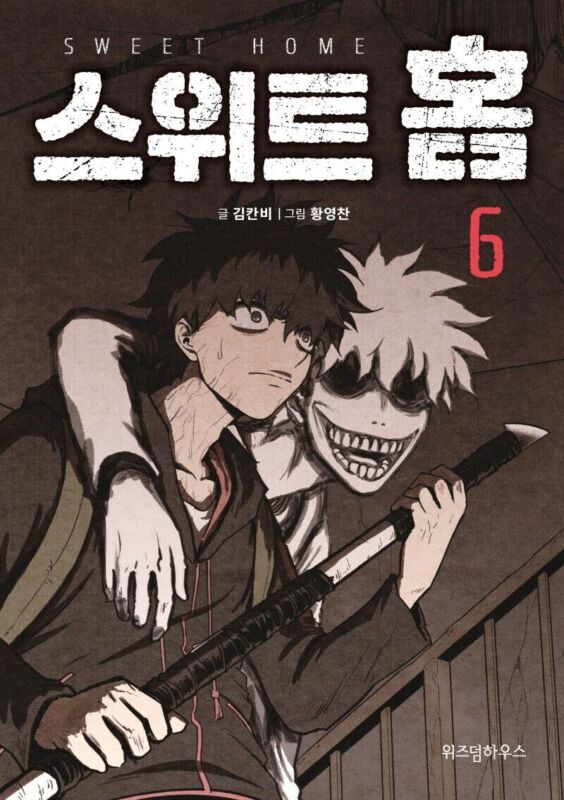 Genre: Action, Drama, Horror, Suspense
Chapters/Status: Completed (141)
Sweet Home is a thrilling manhwa. The series follows reclusive high school student Hyun Cha, who has given up on life. He moves to Green House, a monster-infested apartment complex when his family dies.
Character development distinguishes Sweet Home from other horror stories. Each series character has a distinct narrative. We witness them develop and change as they fight monsters, making the plot more interesting.
The artwork in this manhwa is amazing, conveying the characters' horrors in exquisite detail. Color is also used effectively in the series to set the tone and generate tension. Every chapter is precisely timed. The series delves into complex topics such as the human condition, meaning, and optimism in the face of adversity.
Horror and manhwa fans must read Sweet Home. It's a spectacular adventure with unique characters, great artwork, and a gripping tale.
06.

Flow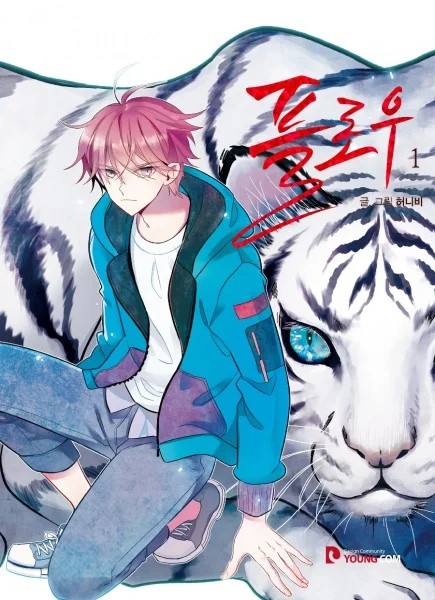 Genre: Action, Adventure, Fantasy
Chapters/Status: Completed (103)
In this universe, everyone is given a god at birth. Yet not every god is created the same; some are mightier than others. Those unlucky enough to be born under lower gods are often shunned and denied the opportunity to complete secondary education. Instead, they'll have to start working after middle school.
Children born with stronger gods have the privilege to attend high school and learn to harness their god's powers. In exchange for granting wishes, these students must pay a fair price.
However, Leerang, who is born under a weaker god, takes a risk and wishes to turn back time. But the consequences of his wish are dire. Now, he must find a way to reverse it, but how?
If I'm being honest. Flow is far from perfect. After finishing a reread of the series four years after the first time, I can say with confidence that the ending is so thoroughly thought out that it raises the bar for the entire work.
07.

Romance 101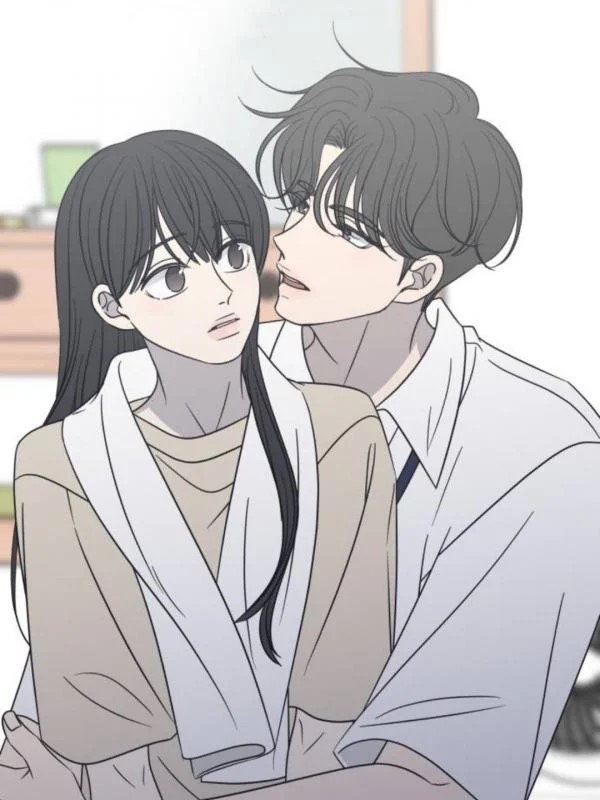 Genre: Comedy, Romance
Chapters/Status: Completed (152)
University student Jung Bareum has a strict schedule. Even love won't deter her from her aspirations. She dismisses romances, citing her busy schedule.
However, meeting lovely and beautiful classmate Shin Jaehyun alters that. Bareum wants to date unexpectedly. She joins Jaehyun's programming club to get closer.
Her love hunt is difficult. She must deal with late club member Na Yuyeon, who likes online games. Bareum suspects Yuyeon is more than she thought despite their differences. Will Bareum handle her busy schedule, new loves, and unforeseen challenges?
This manhwa is hilarious, I enjoy the slow progression of the ML (male lead) and FL (female lead) from love-hate to friends to a relationship, and I think all the characters are fantastic. The story is so long since it holds so much promise. It's neither too slow nor too fast. The chemistry between the FL and ML is wonderful in all the best ways.
The FL has a lot of charm and likability. The ML is the same. Trust me, you will not suffer from "second lead syndrome,"
08.

Bastard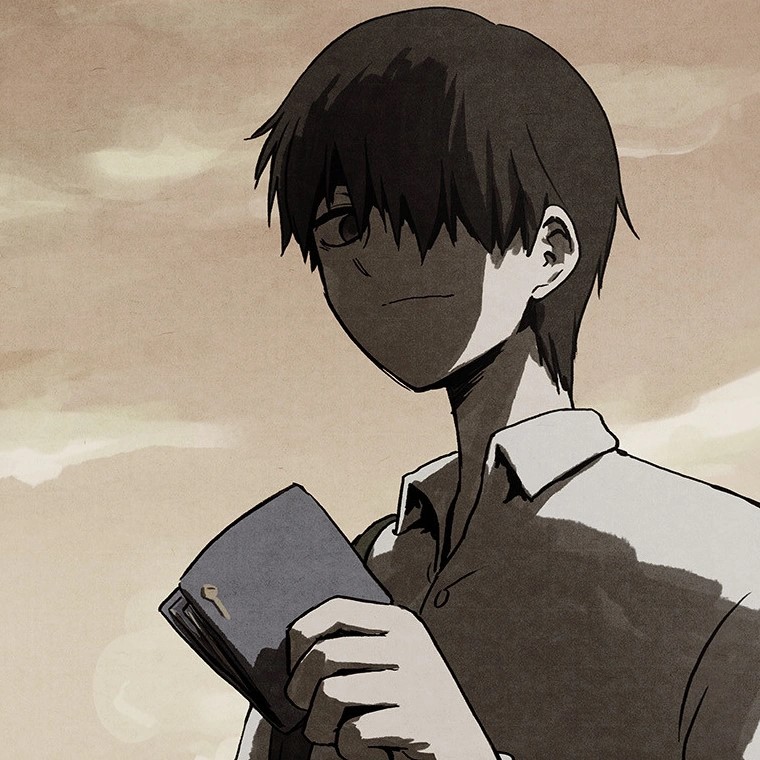 Genre: Drama, Horror, Mystery, Romance
Chapters/Status: Completed (94)
Life is awful for Seon Jin. He's tormented at school because he's weak and quiet, but that's not his fear. He fears his father. Jin's father appears to be a kind, successful businessman who loves his family. Nevertheless, that's a lie. He's a psychotic serial killer, and Jin is his unwilling accomplice.
They've evaded authorities for years with their twisted strategy. Jin's father becomes obsessed with new transfer student Yoon Kyun, changing everything. Jin's decision is difficult. Should he be a coward and allow his father to kill Yoon Kyun like all his other victims, or should he stand up to him and be dubbed a bastard son?
This psychological thriller will keep you captivated! It has gore, drama, and mind-bending twists. The plot occasionally breaks from horror and suspense to develop supporting characters. I don't always like these times, but they give depth and complexity to the plot.
09.

A Business Proposal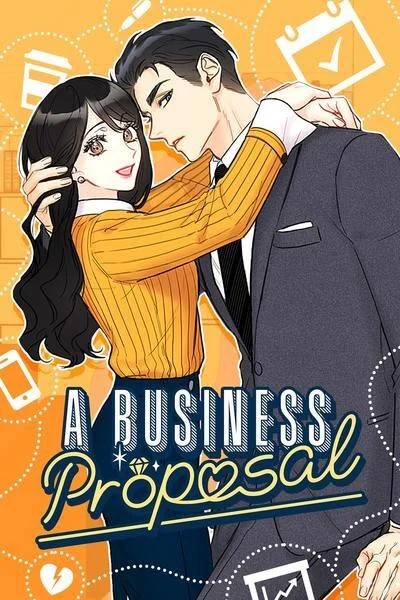 Genre: Comedy, Drama, Romance
Chapters/Status: Completed (124)
This intriguing manhwa will have you smitten! Its charming plot will make you fall for a fictional character. A smart female protagonist tricks a wealthy CEO, only to learn that he is the CEO of her own firm!
The unexpected twists in this manhwa keep readers on edge. After helping a friend, the female lead becomes caught up in the CEO's deception and romance. The CEO's reaction to the deceit is spectacular!
10.

White Blood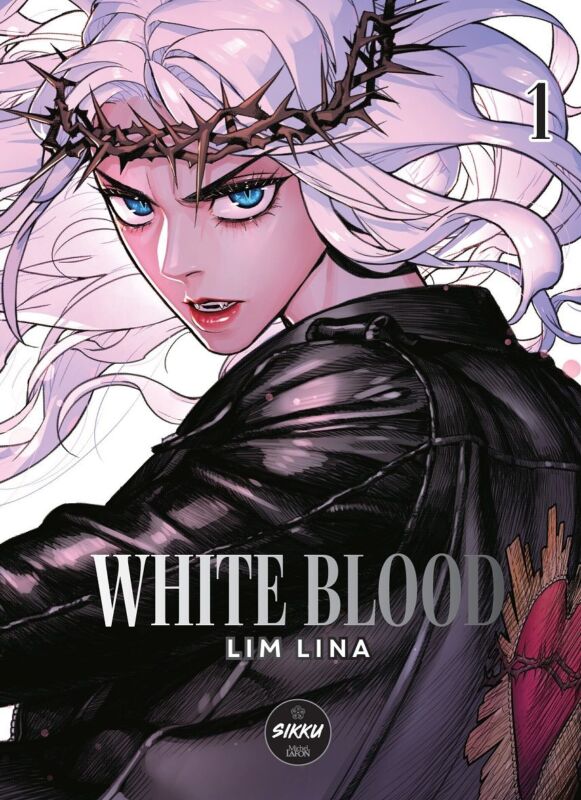 Genre: Action, Romance, Supernatural
Chapters/Status: Completed (92)
Finally, we have White Blood, a thrilling completed manhwa that focuses on werewolves and vampires. Read about Park Hayan, a vampire who is striving to live among humans. As a detective begins to suspect her true identity, however, the situation becomes quite risky.
White Blood has a fascinating plot and a fresh spin on the vampire genre that will keep you reading until the very end. The manhwa provides a unique spin on the standard vampire tale by placing the action in a world where vampires and humans cohabit.
Conclusion
Finally, folks! Our amazing completed manhwa journey is over. Don't worry—your adventure is just beginning! You'll never run out of amazing manhwa to read. Keep discovering new worlds on these pages, whether you're a manhwa veteran or a beginner. As always, we'll guide you. We'll see you next time! Enjoy!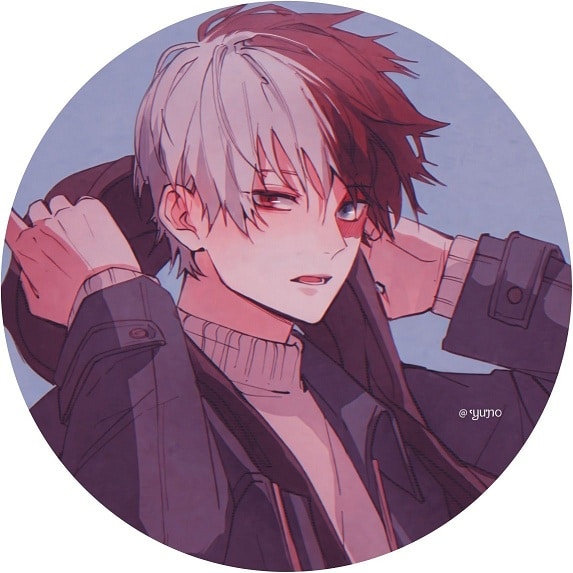 Nakamura Deji
I am Nakamura, a 20-year-old Anime/Manga fan and Computer Scientist. Manga and anime have always been a big part of my life, and I can not imagine not having them.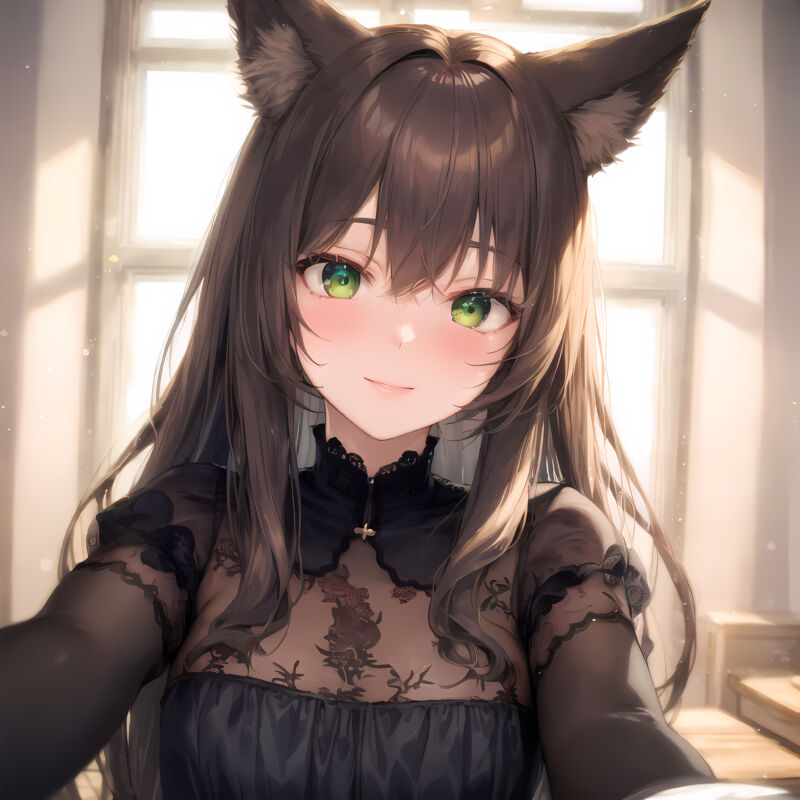 BEFORE YOU GO...
Thanks for reading my article!
If you enjoyed it, please consider supporting me on Patreon. As a Patron, you'll gain access to exclusive perks like stunning AI artworks that are not shared anywhere else, personalized AI-generated art pieces, and the ability to shape the future of this blog by suggesting topics you'd like me to cover.
Your support means everything to me and enables me to keep creating content that I'm passionate about. ✨

Also, you're welcome to join our 9 Tailed Kitsune Anime Discord community. We'd love to have you there! 🙌