As many readers of my blog know, I am a huge shoujo fan. But I am quite picky when it comes to it—I can fully enjoy only shoujo with a strong female lead. By strong, I don't necessarily mean that she should be OP in terms of powers. A female MC who is strong in any sense, whether it's mental or sheer, raw power is the right choice for me. And I know that many of you enjoy exactly the same thing.
With so many anime girls being reduced to damsels in distress, I made thorough research to find these fantastic shoujo series with a likable and strong female lead.
Let's get started!
---
13. Phantom Thief Jeanne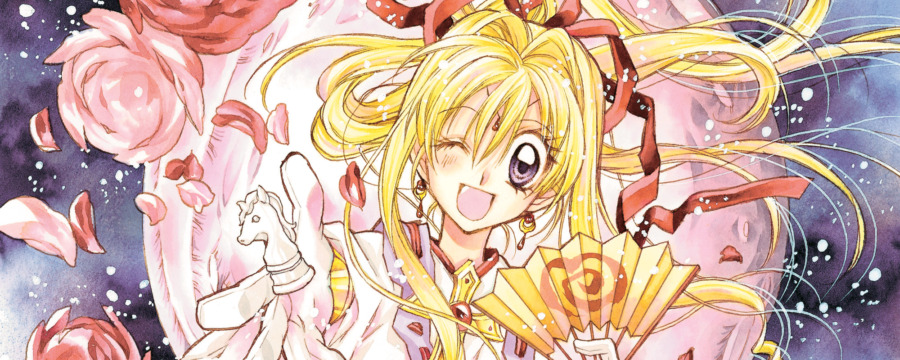 Phantom Thief Jeanne is a lesser-known magical girl anime that aired between 1999 to 2000. This pick is very personal for me as this was my first anime. I rushed from middle school home to watch it. Mind you, I watched it on a German TV channel, so I did not understand the speech. That didn't stop me, though. 😀
Despite the fact that she looks like an average high schooler, Maron Kusakabe is everything but. She is, in fact, a reincarnation of Jeanne d'Arc.
After an angel visits her, she is tasked with hunting Demons who are hidden within artworks to save God. Maron can seal them when transformed.
Most of the time, she is joyful and kind, but after returning from school, she can also feel pretty sad and lonely. However, despite hurting inside, Maron goes out of her way to help strangers in both her normal and "magical girl" form.
When I was a child, I even cosplayed her. I didn't even know what I was doing at the time, I just wanted to be like her: marvelous, courageous, and energetic. Her story made a huge impact on me and inspired me to get better in various areas of my life as well.
---
12. Earl and Fairy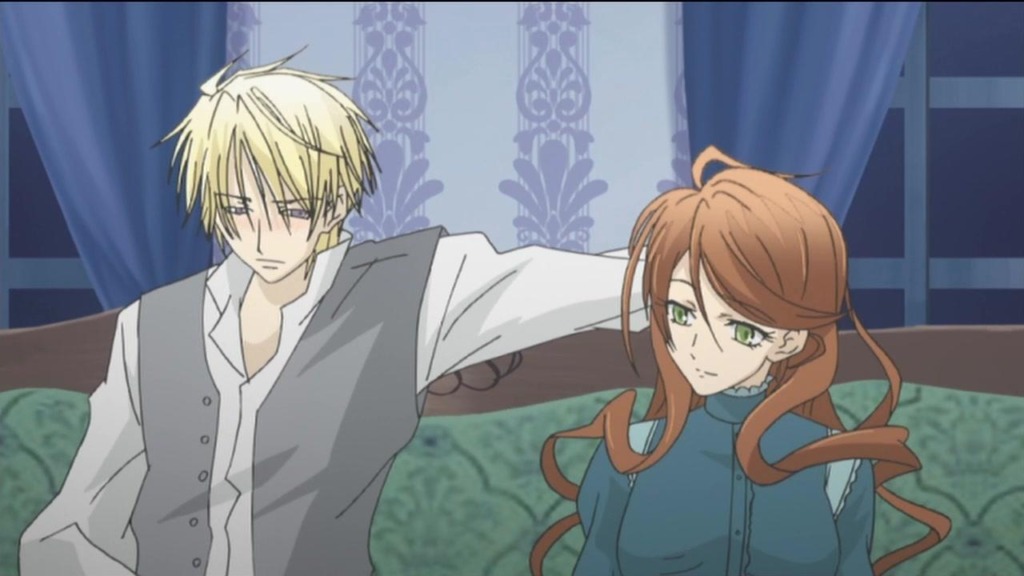 Another underappreciated shoujo with a strong female MC is Earl and Fairy.
The narrative takes place in Victorian England and chronicles the exploits of "Fairy Doctor" Lydia Carlton, age 17. Since she possesses the power to see and communicate with supernatural entities including fairies, pixies, brownies, and other members of the Seelie Court, she is selected to help a man named Edgar J. C. Ashenbert in his quest to become the famous Blue Knight Earl, the human ruler of the fairy nation.
Lydia is a strong girl who respects herself and won't fling herself at the guy she wants right away. Additionally, she is necessary to the male MC because she is a fairy doctor with the ability to view otherworldly beings and the only person who can aid him in his search.
She is independent, charming, and kind, and also doesn't hesitate to lend a hand to others.
---
11. Skip Beat!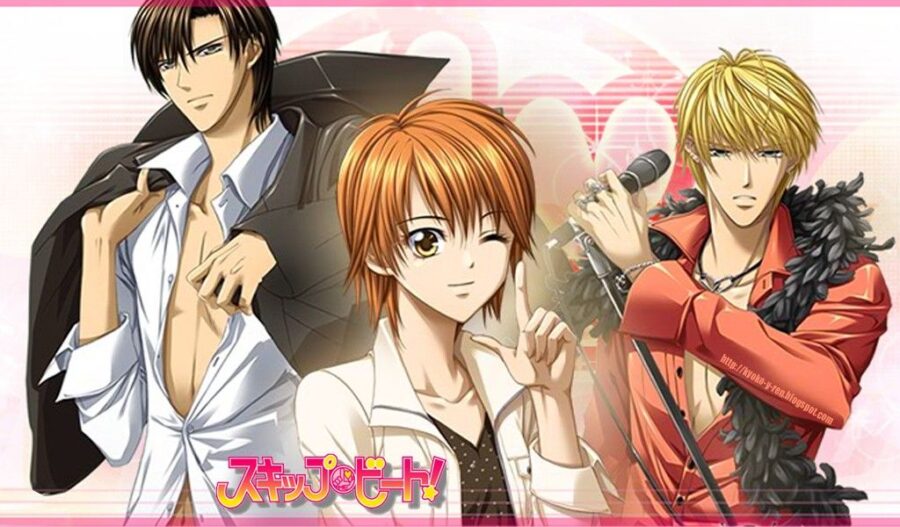 Skip Beat! is an older shoujo anime that premiered in 2008. Nevertheless, it's a charming shoujo that has a strong female lead. It's also true that it's very easy to lose yourself in it.
In order to help her childhood buddy Shou realize his dream of becoming an idol, Kyouko traveled to Tokyo with him. Shou tricked her despite the fact that she was supporting him. As a result, Kyouko vows to exact revenge on him by defeating him in the entertainment industry.
With Kyoko, we finally have a strong female protagonist who doesn't need a hero to save her. It's pretty much the opposite, as she has previously been let down by her prince, who sent her to the large city to help with his chores. Actually, that's not quite accurate; she has grown to despise the prince and wants retribution for using and manipulating her.
---
10. My Next Life as a Villainess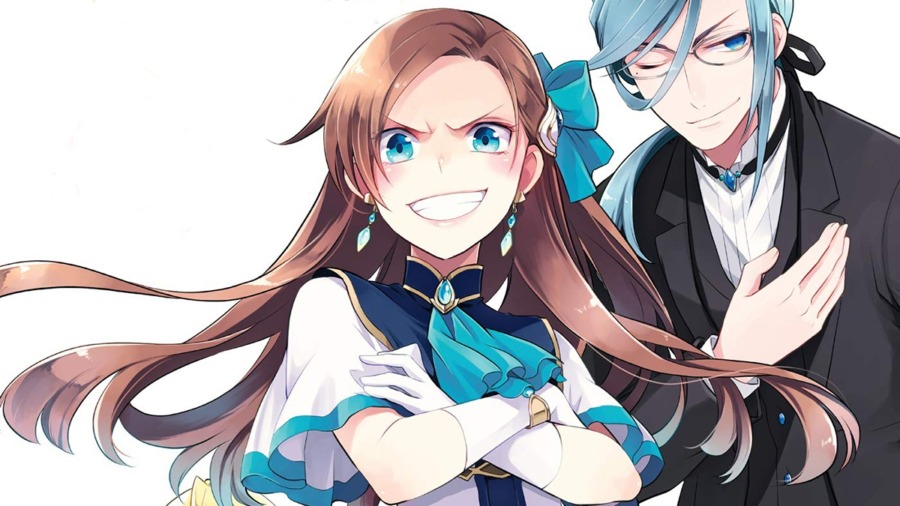 In addition to not being a senseless reverse harem, My Next Life as a Villainess is also one of the few truly innovative isekai shows.
Yes, it has a female protagonist, but that isn't particularly novel. What's different is that the protagonist is cast in the position of a villain and her self-set objective is to prevent the villainess's fate rather than being thrust into the role of a hero and given the mission of rescuing the world or something similar.
Katarina is reincarnated in an Otome game as the antagonist. In her past life, she played this otome game a lot, and she is aware that in every ending she is either murdered or banished. Therefore, she does everything in her power to alter the world and the characters in the Isekai universe so that she won't perish.
---
9. Special A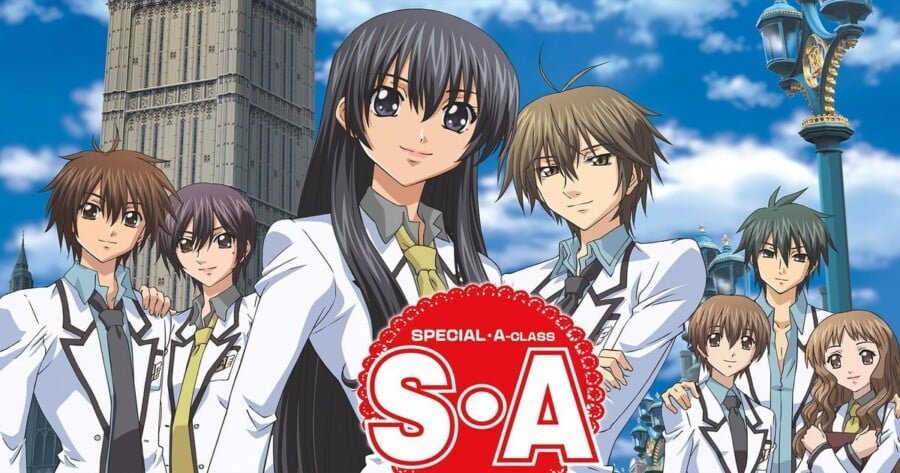 Special A is a shoujo series with a clueless but strong female lead. It's a rom-com anime that's similar to Ouran, Maid-Sama, and Skip Beat!
The anime show follows two rivals—a boy and a girl—who gradually begin to fall in love with one another.
Hikari "Miss Rank Two" Hanazono is kind but also competitive and serious. She excels at everything except cooking and teaching. Due to Kei Takishima consistently outperforming her in the classroom, she is always rated second, hence the nickname.
---
8. Cardcaptor Sakura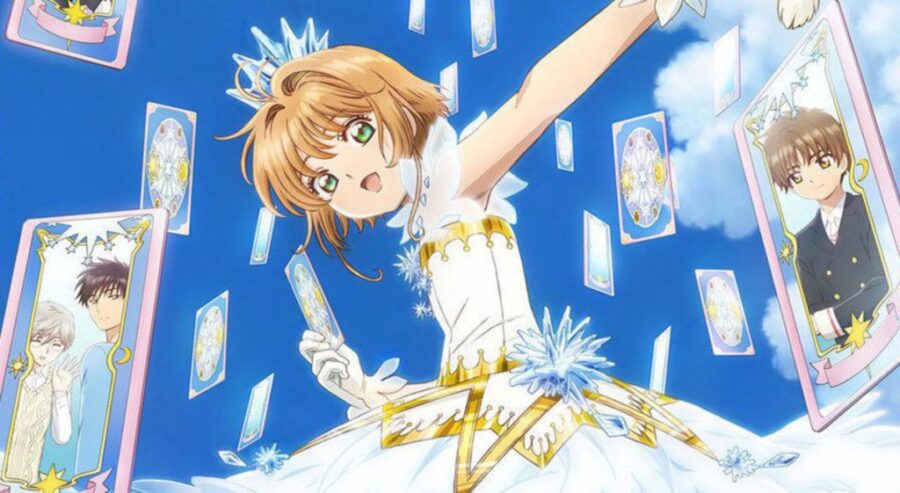 Cardcaptor Sakura is timeless. It is one of those anime that people of any age or gender can appreciate. The story contains a lot of comedy and romance despite being a typical magical girl anime.
When Sakura, a fifth-grader, opens a magic book she discovers in her father's basement library, magic cards fly out and conceal themselves throughout the city. The guardian of the cards, Kero, who resembles a teddy bear with wings, explains to Sakura that while magic cards are potent and have a nasty sense of humor, they aren't inherently evil. If ever freed, they will, according to prophecy, cause a catastrophe.
The book could only be opened by someone born with magic skills, so Kero dubbed Sakura the Cardcaptor, had her swear a magic oath and gave her the mission of reclaiming the cards.
Sakura possesses great power. She continually has the outstanding athletic ability for her age and has shown amazing strength, intelligence, and reality-altering abilities throughout the series. Sakura also possesses a spell that makes her unbeatable and ensures victory.
---
7. Nana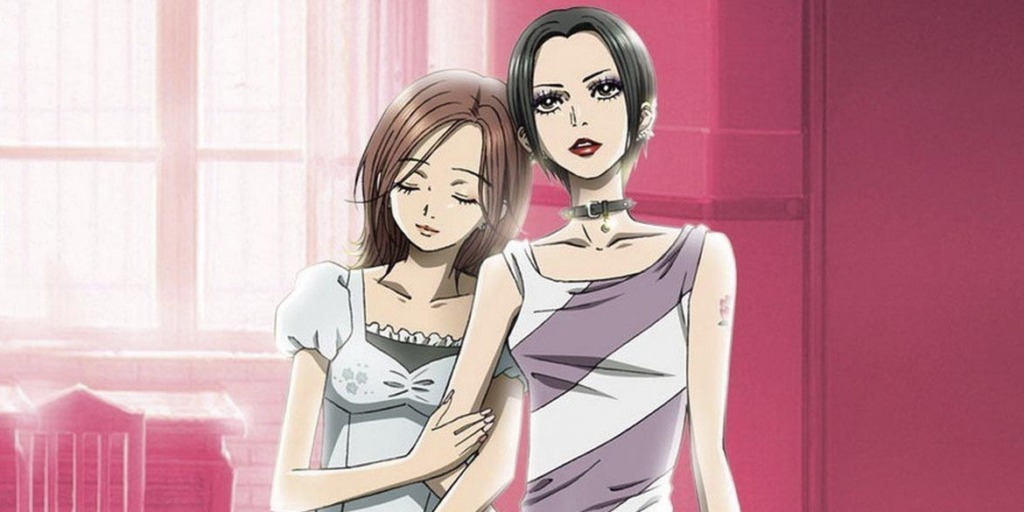 NANA is a 47-episode television series created by Studio Madhouse based on the well-known manga by Ai Yazawa. The anime is a charming fusion of romantic comedy, music, and slice of life.
The plot centers on the pivotal journeys of two remarkably "different" girls who are connected by circumstance and their shared name.
Although Nana Osaki hasn't had an easy life, she is steadfast in her ambition to achieve fame with her punk music band BLAST. She is the definition of a tough, self-reliant woman.
---
6. Kamisama Kiss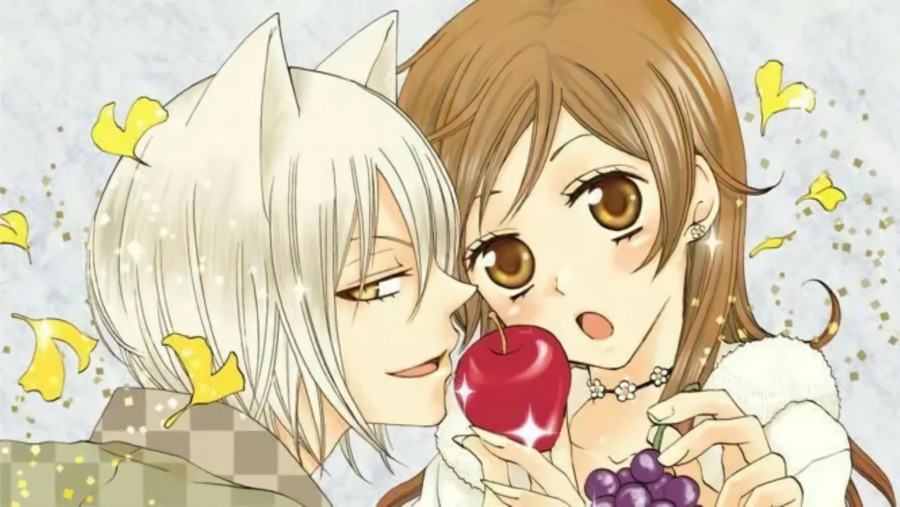 Kamisama Kiss is my favorite supernatural anime with a strong and cute female lead. The story has it all: an intriguing plot, lovely animation, beautiful music, supernatural occurrences, "regular" school life, and various attractive male characters. Everything works together flawlessly to deliver a delightful romantic comedy.
High school student Nanami Momozono loses her home due to her father's gambling tendencies, forcing her to live on the streets. One night, she saves a man, and in return, he offers her his "house."
Nanami's spirit is strong, despite the fact that she seems to be a frail human, as Tomoe pointed out. Because of this spirit, Nanami frequently finds herself in difficult situations without intending to.
---
5. Snow White with the Red Hair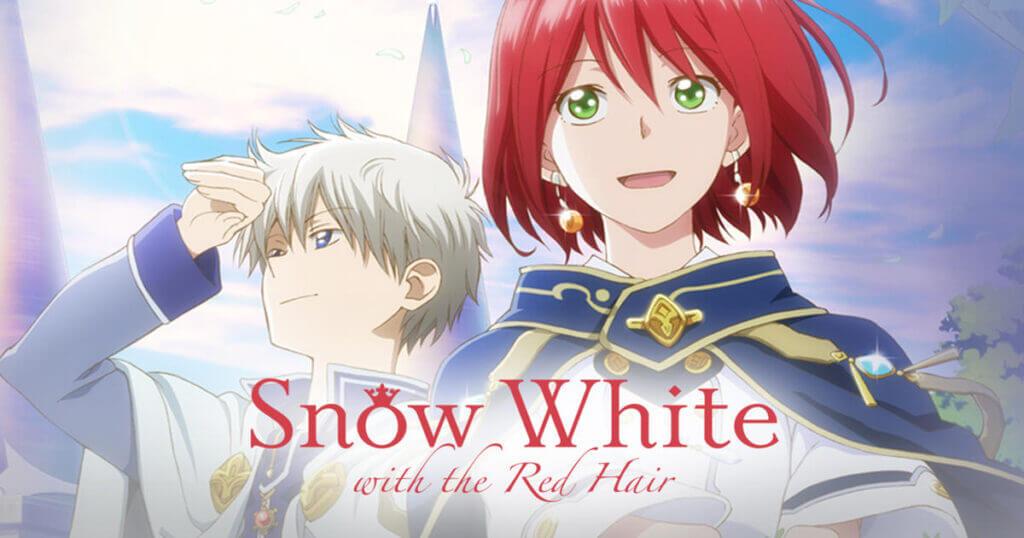 I love princesses. I mean, what girl doesn't? Even though Snow White with the Red Hair doesn't have a princess, a prince treats her like one. Surely that counts.
Shirayuki values her freedom and independence above all. The cheerful Shirayuki was an apothecary in her herbal shop, leading a regular yet content life.
However, when the prince of Tanbarun demanded that she become his concubine, her world was flipped upside down. She fled to the forest after cutting her long, gorgeous red hair and abandoned the kingdom.
After the prince of a nearby country stumbles upon her, he quickly intervenes to save her from her wretched situation, and Shirayuki begins a new life in his kingdom with the goal of becoming the court herbalist.
I admire Shirayuki for continuing to work toward her goals in spite of obstacles. She wants to succeed on her own; she doesn't rely on the prince to advance her social standing or receive "special treatment". The couple sincerely supports one another in their endeavors, thus having a romantic interest does not render her useless or annoying at all.
---
4. Fruits Basket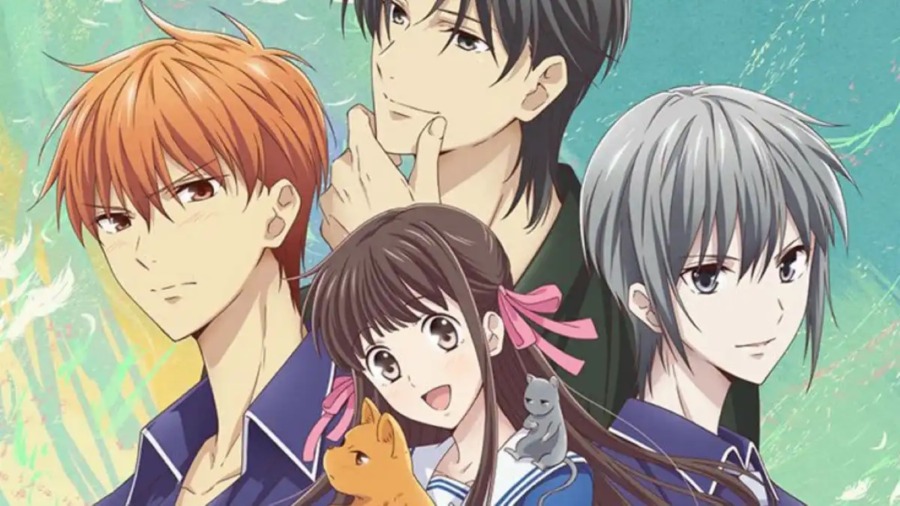 Fruits Basket is a touching story that's suitable for both girls and boys despite being classified as a reverse harem. This series is by no means some raunchy reverse harem, on the contrary: it focuses on healing and friendship.
Tohru Honda doesn't have any superpowers. Her only "power" is her kindness, which heals everyone around her. She is a rare specimen who doesn't hold grudges against anyone, even those who hurt her. Tohru is forgiving, generous, and almost always in high spirits. She radiates hope and optimism.
She went through some really traumatic experiences, but she still has a positive outlook on the future. Not to add that she puts a lot of effort into everything she does. If that isn't strong, I don't know what is.
---
3. Yona of the Dawn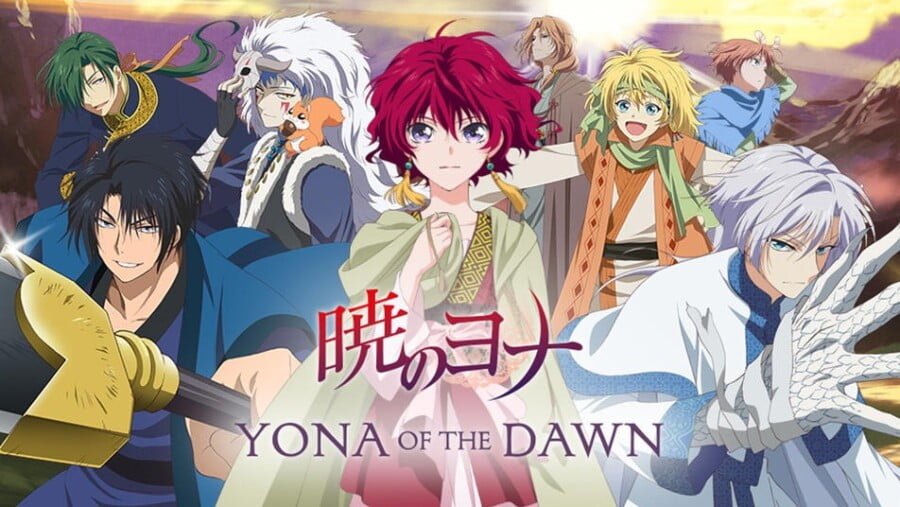 Another highly rated shoujo with a strong female lead is Yona of the Dawn. The plot may seem clichéd at first, but if you stick with it, you'll see some of the best anime developments in recent years.
In this anime, red-haired princess Yona flees her homeland after being betrayed and goes to search for four legendary dragons to reclaim her kingdom, which has been usurped from her.
Rarely does a television show begin with a seemingly helpless and pampered female lead who then experiences tremendous tragedy before emerging feisty and respectable at the series's finale. But that's exactly what happens to princess Yona.
---
2. Ouran High School Host Club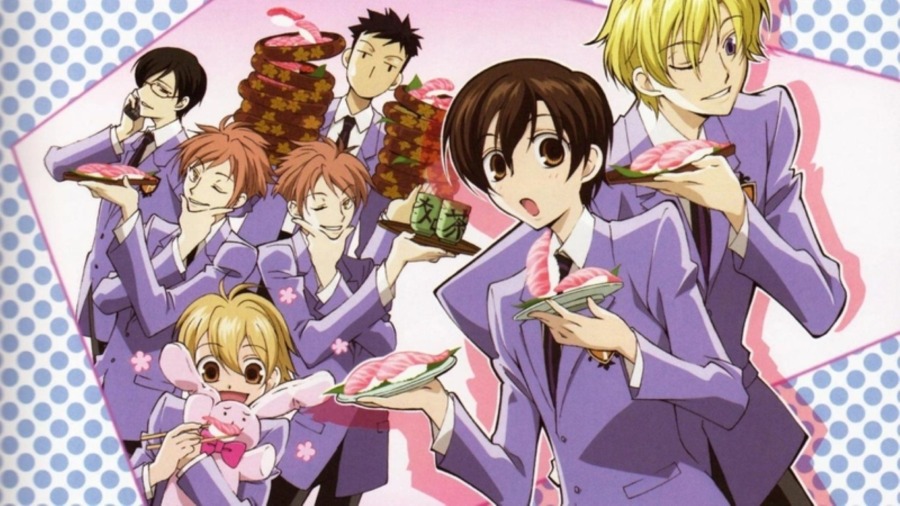 Ouran High School Host Club, a shoujo anime that was made by Studio Bones in 2006, is regarded as one of the top-tier reverse harem shows. It's witty, charming, and cute. Its average score on MAL is 8.16, which is only slightly higher than our #1 but speaks loudly about the quality of the anime.
Haruhi Fujioka is a student at Ouran Academy. One day, while looking for a quiet place to study, she runs across a bunch of lads known as the Ouran High School Host Club while. Later, when she gets to know the host club members more, they end up becoming close friends.
Above all, Haruhi is independent, clever, and honest. She holds that a person's gender should not define who they are. This might be because Haruhi was raised differently from her classmates in Ouran. Therefore, she exhibits more realistic, responsible, and practical traits and is less susceptible to the allure of the other hosts.
---
1. Kaichou wa Maid-sama!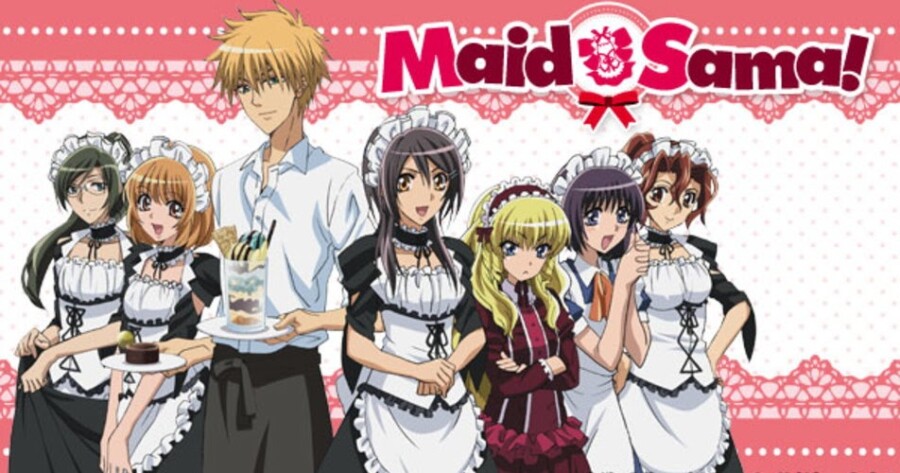 Any fan of shoujo with a strong female lead should be familiar with Kaichou wa Maid-sama! After all, not only it's one of the best shoujo you can stumble upon, but it also perfectly fits this description. According to MAL, more than 1,1 million people have seen it and it has a score of 8.01.
At Seika High, Ayuzawa Misaki is in charge of the student council. She does, however, work part-time as a staff member at a Maid Cafe, which her peers are unaware of. But one fateful day, a popular boy from her school learns this secret.
Misaki Ayuzawa is loved by both genders because she's a strong, independent, and pretty girl. And she is nothing short of spectacular even though she doesn't have any supernatural powers.
First of all, she is at the top of her class. Now, she is naturally intelligent but she puts a lot of time and effort into studying. Everything she has achieved was a result of hard work. Misaki also takes on the role of the student council president and she frequently fully exhausts herself with the associated responsibilities. She takes pride in bettering her school and is very serious about it.
Secondly, since she comes from a rather poor family, Misaki also works part-time at a Maid Café to financially aid her family, which is sweet.
In conclusion, she is one of the mentally strongest and most likable girls on this list.