If you are a fan of school romance anime, you have probably already heard about the series called More Than a Married Couple, But Not Lovers.
The series is set in a high school where students have to undergo couples training as a part of a curriculum.
A quiet Jiro Yakuin is paired with a beautiful gyaru Akari Watanabe, the polar opposite of him. To make matters worse, their crushes are paired together! Since the only way to swap their partners is to score enough points, they have to learn how to work together.
The manga is ongoing since 2018, so it's a relatively new series in general. The anime finished airing in December 2022.
Here is a list of 10 kawaii anime like More Than a Married Couple, But Not Lovers!
Disclaimer: This post contains affiliate links. If you use these links to buy something, I may earn a small commission, without any extra cost to you. As an Amazon Associate, I earn from qualifying purchases. Thank you!
---
10. Golden Time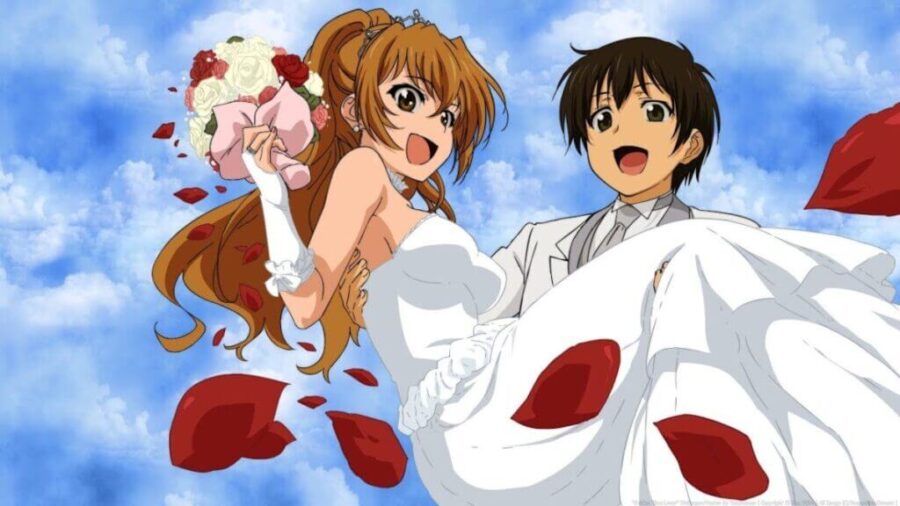 Banri Tada is a college freshman who lost his memory following a fall from a bridge.
On his first day at the law college, he runs into Mitsuo Yanagisawa, another fellow freshman. A gorgeous girl, Koko Kaga walks up to them and slaps Mitsuo with a flower bouquet. It is revealed that Koko is Mitsuo's childhood friend who plans to marry him in the future. But because Mitsuo is not in love with Koko, she soon comes to understand that it's hopeless to pursue him any further.
Banri, on the other hand, likes Koko from the start. As the two start spending more time together, Koko eventually realizes that she has developed feelings for him.
There is drama involved in both series as characters become closer and start falling in love and experiencing hardships, misunderstandings, but also joy. There are love triangles and conflicts as well.
---
9. Girlfriend, Girlfriend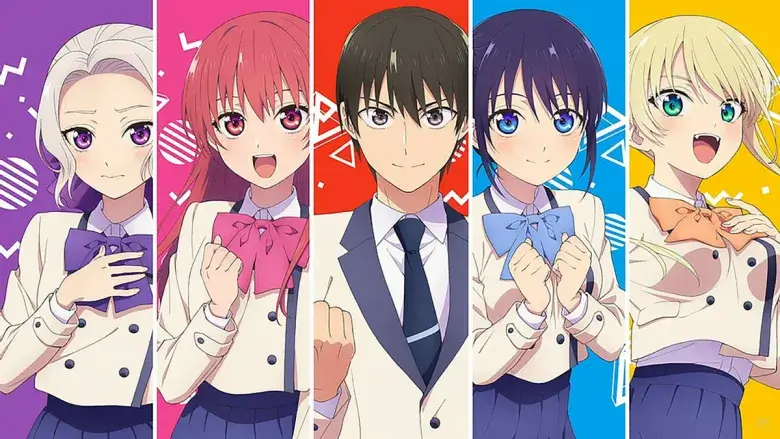 If you enjoy the lighthearted vibes that come along with a school rom-com like More Than a Married Couple, But Not Lovers, then Girlfriend Girlfriend might be a fit. While the show is ridiculous it's also hilarious at the same time.
The series tells the story of a high school student who starts a three-way affair after his first girlfriend agrees to it!
---
8. Osamake: Romcom Where The Childhood Friend Won't Lose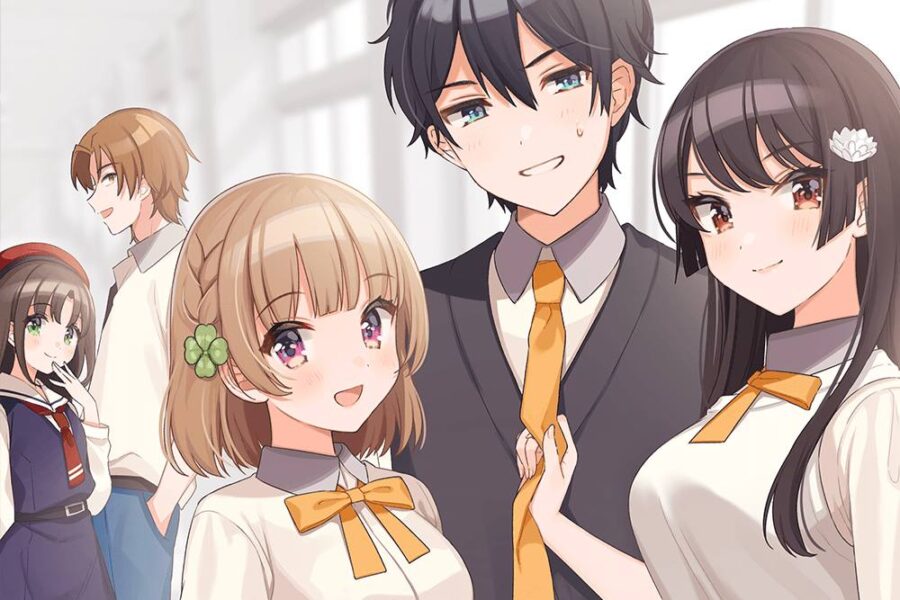 A love triangle that has been taken to an extreme? Maybe!
After Suehara Maru gets rejected by the girl of his dreams, he decides to seek revenge with the help of his beautiful childhood friend.
Osamake might not seem like an anime like More Than a Married Couple, But Not Lovers on the surface. But both shows deal with something that was supposed to be 'fake' & developed into the real deal.
Be aware: it's a generic, trashy rom-com that might not be for everyone. MAL rates it at around ~6.
RELATED: 6 Anime to Watch if You Love OsaMake
---
7. My Dress-up Darling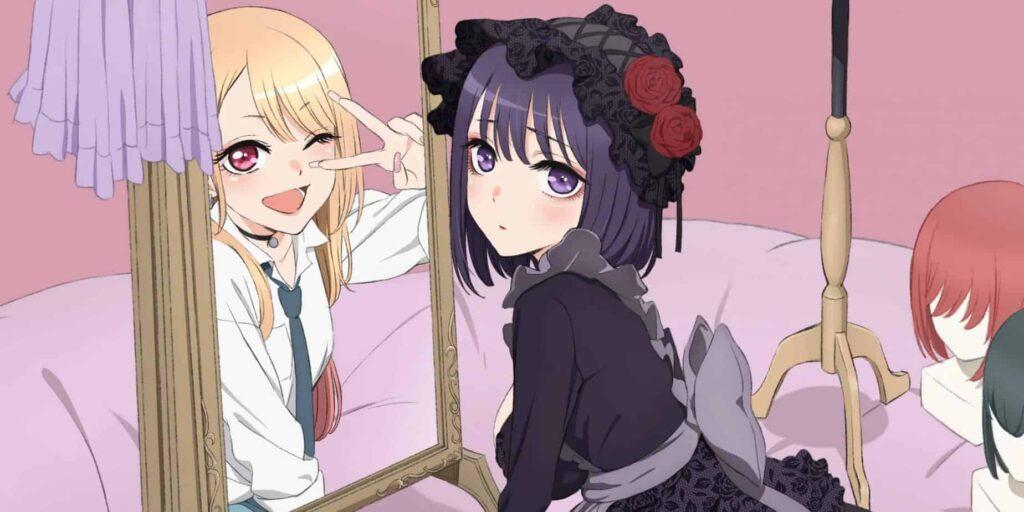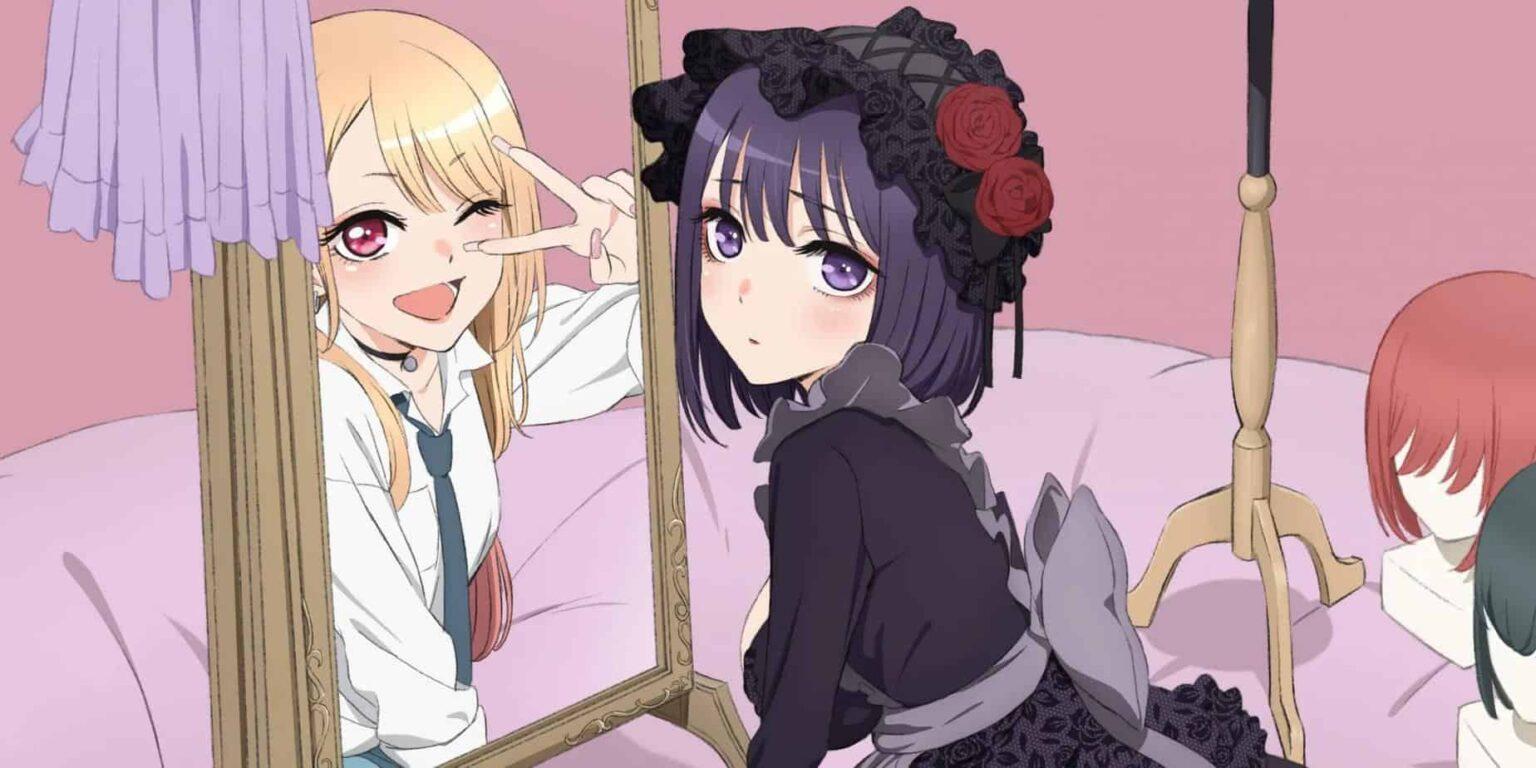 When My Dress-up Darling started airing in January 2022, it became an instant hit.
The protagonist named Gojou likes dolls. He spends his days at home working on traditional Japanese-style figurines, not bothering to make friends because he believes that his strange hobby would be a source of disdain.
Oddly enough, he gets roped into the cosplay world when his beautiful girl classmate, Marin, learns about his sewing skills and asks him to help her with her cosplay hobby.
Both series have a gyaru girl who is nothing like the MC; yet, they both end up 'stuck together', which brings them closer. Maybe too close.
---
6. My Girlfriend is a Gal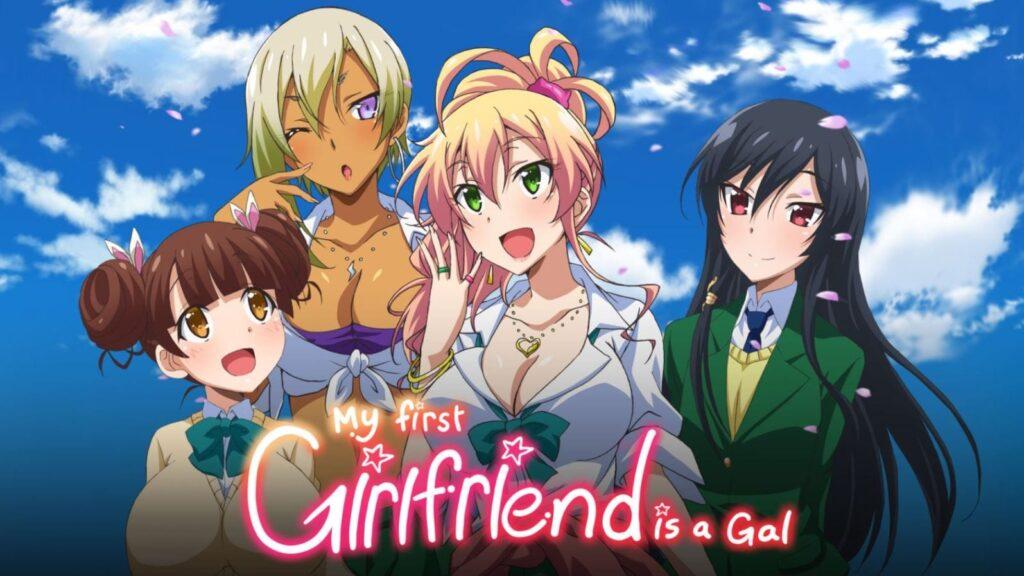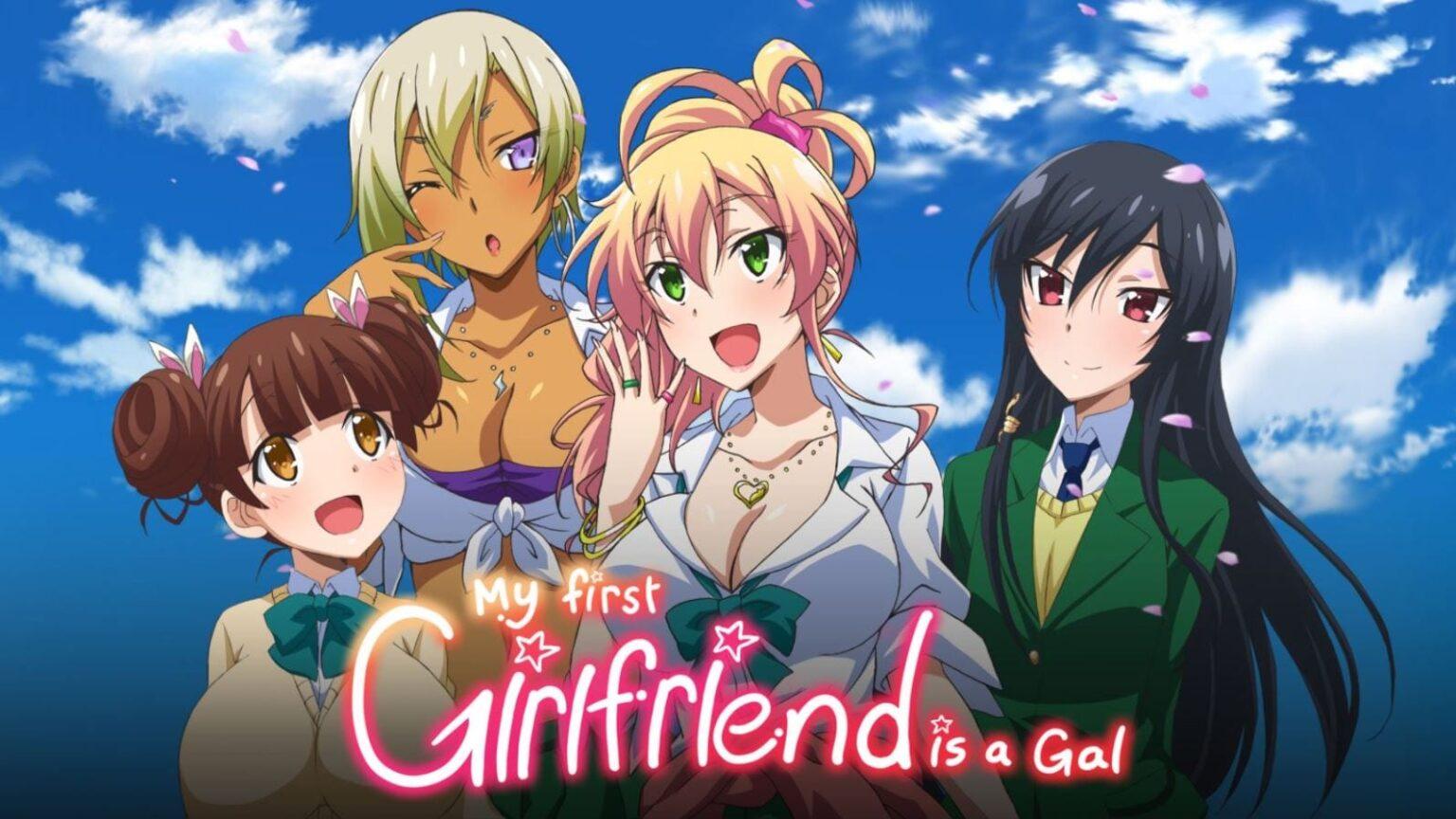 If you find yourself attracted to gyaru girls like Akari, you are not alone. Good news, My First Girlfriend is a Gal offers more than one gyaru girl to choose from!
Junichi Hashiba, the MC, is desperate for a girlfriend. He seems to be out of luck until his friends force him into confessing to a popular and cute gal, Yame Yukana. Surprisingly, she agrees to be his girlfriend despite knowing that he might want to be with her only to lose his virginity.
It doesn't stop there though—Junichi suddenly starts getting attention from many beautiful gals!
The show is not short of fanservice and provides a simple, enjoyable ride.
---
5. Rent-A-Girlfriend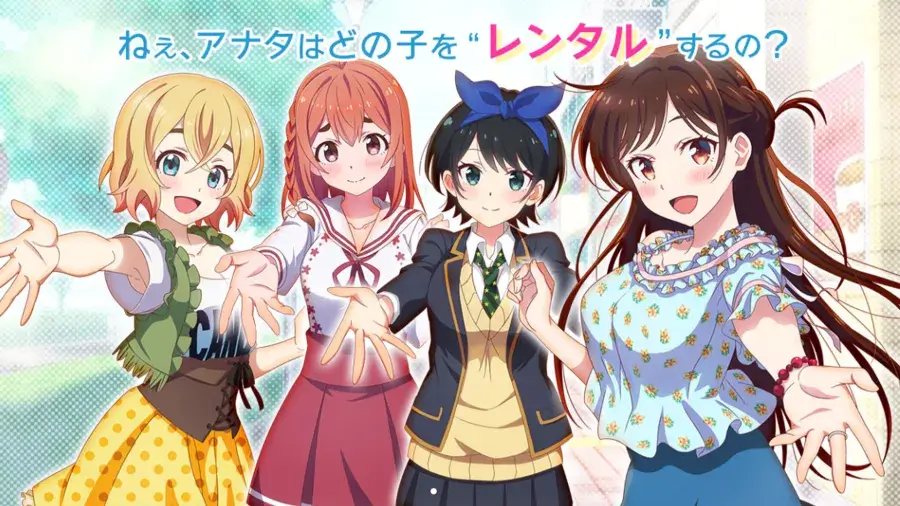 Renting a girlfriend might seem weird to you but it's a profitable business. It's also how the MC of this anime meets a beautiful rental girlfriend, Chizuru Mizuhara. But what was supposed to be a one-day thing turns into something way more long-term because of unanticipated circumstances.
Both series involve two individuals who are faking a relationship for the sake of others or their own gain. As you might have suspected, this whole 'fake relationship thing' gets out of hand.
---
4. A Couple of Cuckoos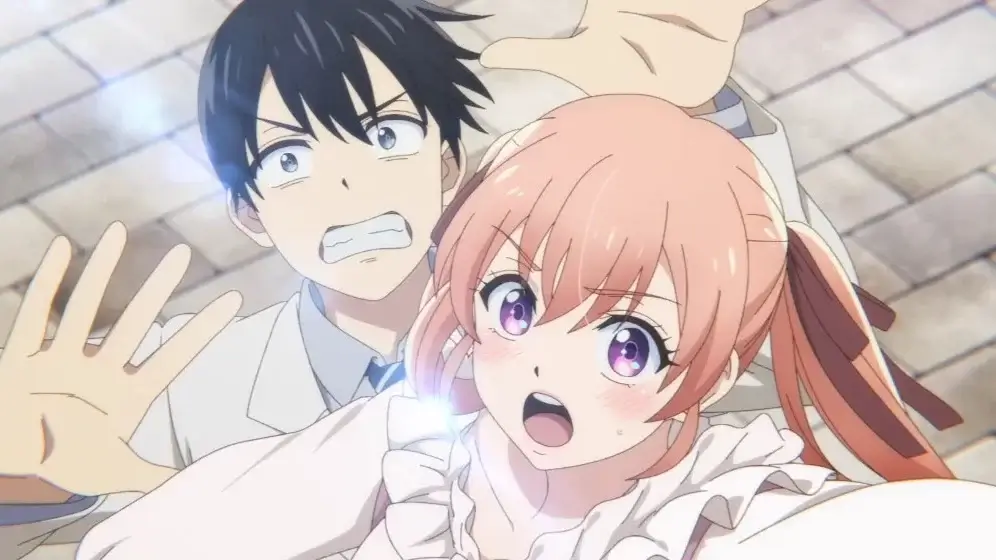 A Couple of Cuckoos is one of the freshest 2022 anime series on this list.
The protagonist of this show is a 16-year-old Nagi Umino who discovers that he was adopted.
On the way to his first meeting with his biological family, he meets a social media influencer Erika Amano who is escaping from an arranged marriage. She convinces him to take selfies as a fake couple in hopes to avert the deal and they part ways after spending some fun time together.
That same day, Nagi and Erika find out that their parents accidentally switched them at birth and he is her soon-to-be husband!
In both anime, we are dealing with a fake relationship, drama, and confusion as the 'fake couple' starts falling in love for real.
---
3. Love and Lies

Do you enjoy dramatic love stories? Because if your answer is yes, there can't be a better match for you than Love and Lies.
The series takes place In a world where assigned marriage by the age of 16 is a common practice.
A 15-year-old boy, Yukari Nejima decides to defy the system and confesses his love for his long-time crush. Unfortunately, not too long after, he is assigned a different marriage partner and can't continue the relationship further. The assigned girl is less-than-thrilled with the whole enforced marriage deal. And so, she decides to learn what loving someone means by supporting Yukari in pursuing his romantic interest.
What's similar to More Like A Married Couple, Less than Lovers is that the main couple is forced into a relationship (or into a marriage in Love and Lies) with at least one of them having feelings for someone else.
---
2. Toradora!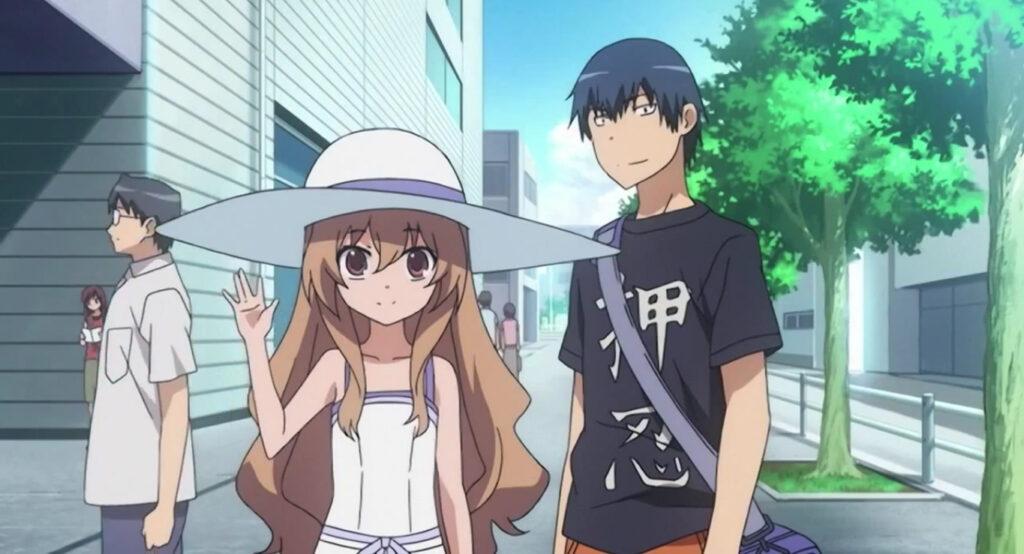 Ryuji Takasu is a high school student who is looking for a romantic partner. However, his ferocious eyes make him appear intimidating and a bit delinquent.
One day, he stumbles upon Taiga Aisaka, a petite but cute girl from his school. Taiga is not a fan of Ryuji however, she soon asks for his assistance because she has a crush on his best friend named Katamura. On the other hand, Ryuji prefers Taiga's girlfriend, Minori.
And so, they both decide to help each other out with their relationships however, they quickly find themselves being in love with each other instead!
These two anime are cut from the same cloth. Both are set in high school with two students who form an unlikely friendship only so they can work on making their crushes fall in love with them. Instead, they slowly fall in love with each other.
---
1. Nisekoi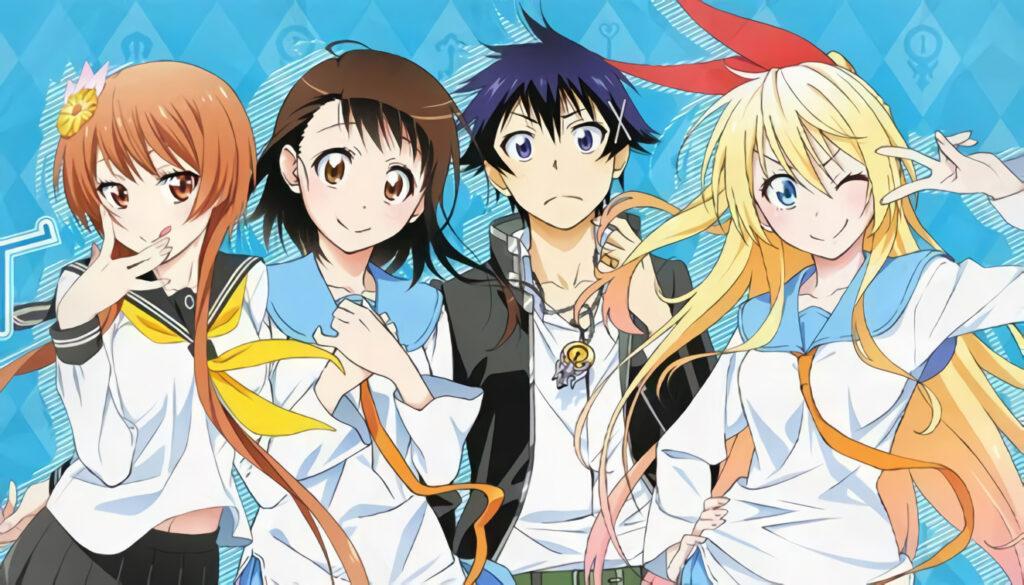 Nisekoi is your typical school romantic comedy with harem-esque elements.
The male protagonist is the heir to the Yakuza Family, and he ends up being forced to be in a relationship with the daughter of the head of the Bee Hive gangster family. This deal is orchestrated so that the gangs can maintain peace.
It's the most similar anime to More Than a Married Couple, But Not Lovers. In both shows, a male MC is forced to date a girl despite already liking someone else. It comes as no surprise that both anime share very similar premises: the main boy and girl are forced to fake a relationship while having feelings for someone else, and as they continuously spend time together and get to know each other better, the relationship between them grows as a result.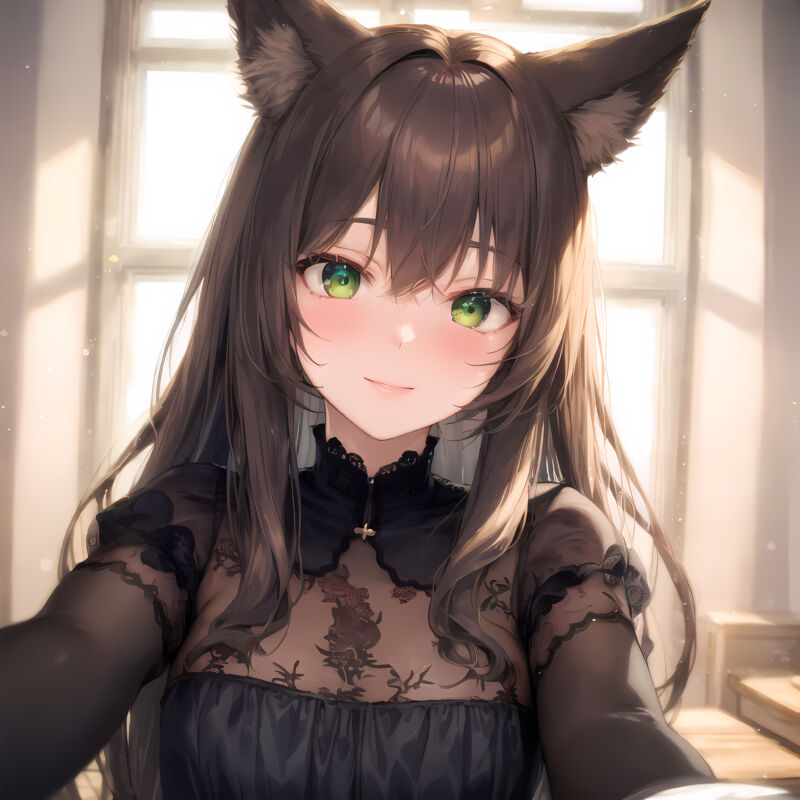 BEFORE YOU GO...
Thanks for reading my article!
If you enjoyed it, please consider supporting me on Patreon. As a Patron, you'll gain access to exclusive perks like stunning AI artworks that are not shared anywhere else, personalized AI-generated art pieces, and the ability to shape the future of this blog by suggesting topics you'd like me to cover.
Your support means everything to me and enables me to keep creating content that I'm passionate about. ✨

Also, you're welcome to join our 9 Tailed Kitsune Anime Discord community. We'd love to have you there! 🙌