Marin Kitagawa is one of the main characters in My Dress-up Darling. She is a high school girl who is both beautiful and good-natured, making her a perfect waifu. I mean, she was the most popular seasonal anime girl in 2022 according to MyWaifuList. That's more than understandable considering her looks and personality. With that in mind, let's get into the promised 10 facts about Marin Kitagawa!
#10

Marin's upbringing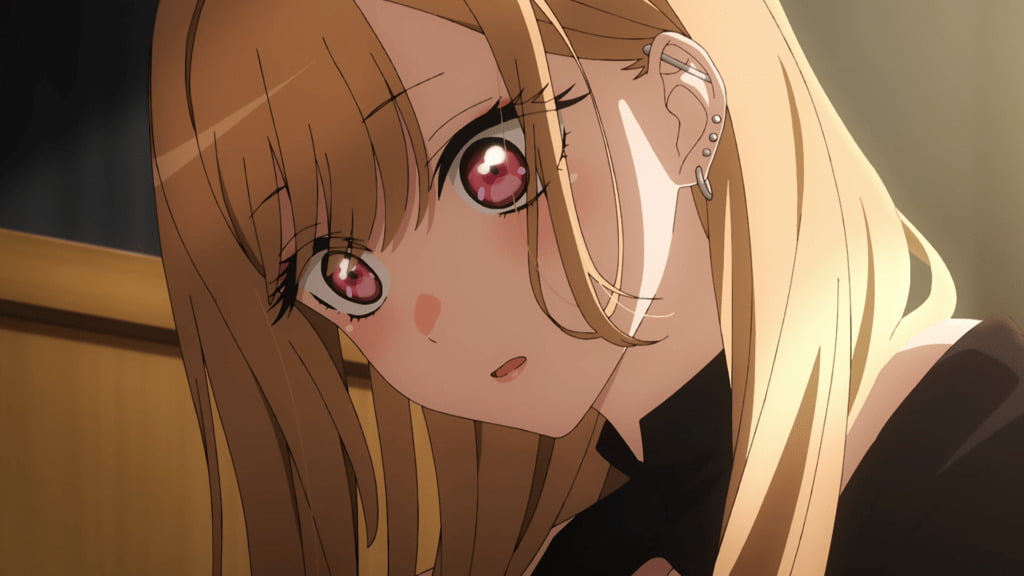 Let's start with one of the saddest and most unknown Marin Kitagawa facts. Her mom sadly passed away when she was young, and she used to live with her dad, but he had to leave for work so now she lives alone.
#9

She eats a lot yet remains skinny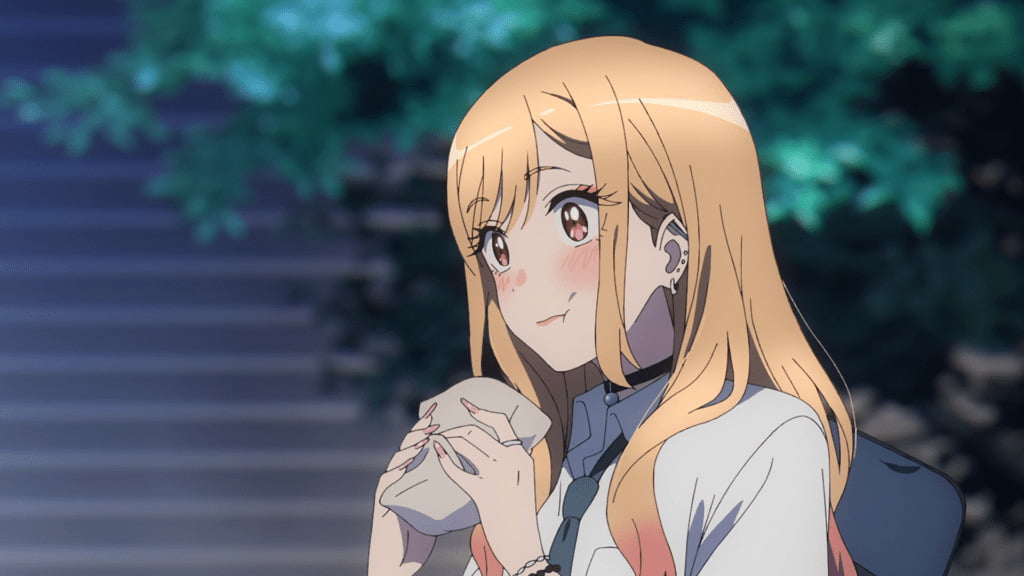 I wish I could say the same… 😀
#8

She is a gyaru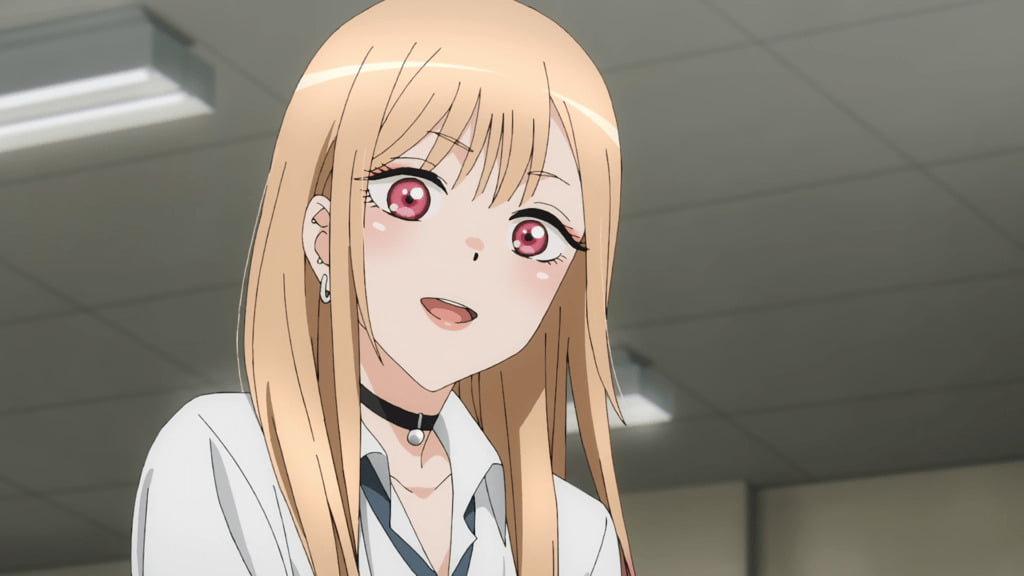 Gyaru (also known as gal) is one of the oldest fashion trends in Japan. It includes things like tanning or darkening the skin, wearing shiny makeup, having heavily bleached/dyed hair, highly decorated nails, and wearing rebellious outfits. All these things are basically against the traditional Japanese beauty standards.
Marin wears a high school uniform shirt tied around the waist with rolled-up sleeves, an above-knee-length knife-pleated skirt, and a tie, along with a choker, necklace, and wrist chain.
Her fingernails are extremely long and pink. She also wears a multitude of earrings on both of her ears. Marin's also seen often wearing light pink lipstick and heavy mascara to lengthen her eyelashes.
Did you know that her eyes are not pink? It's just contact lenses she always wears to conceal the real color. Her eyes are originally brown.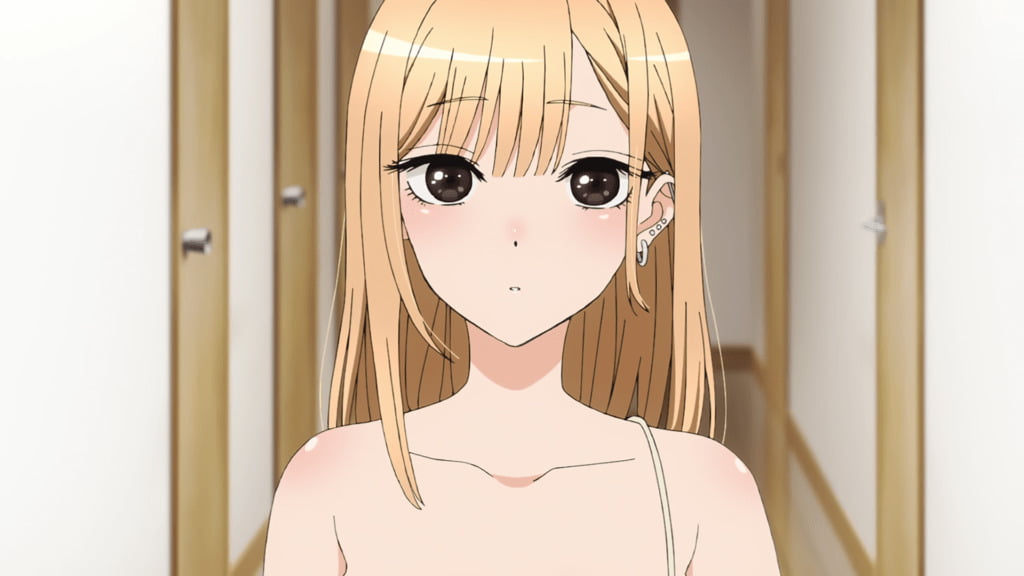 #7

Marin is open-minded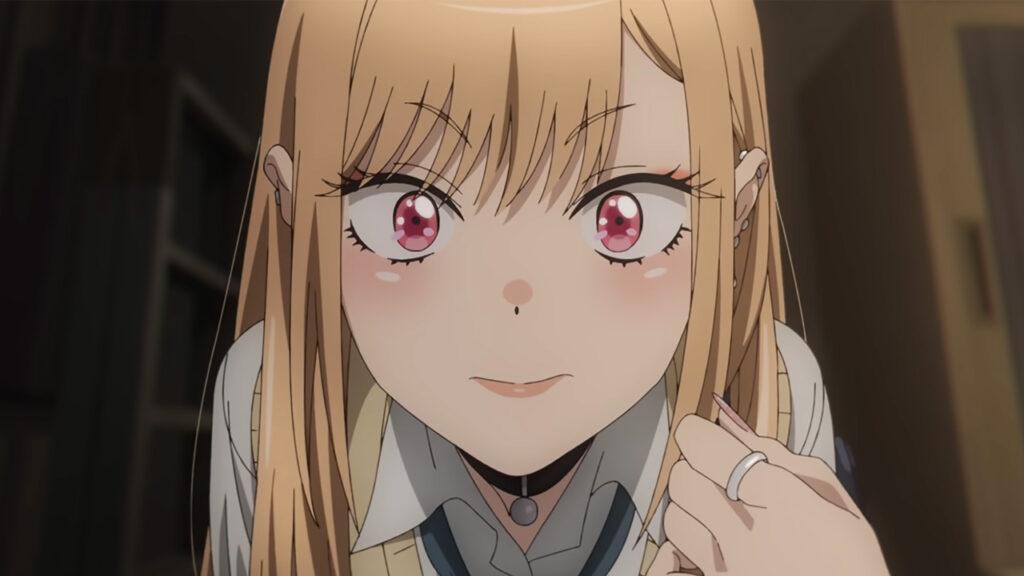 She thinks that people shouldn't make fun of things people clearly like and is quite serious about it.
Marin is the first person outside of his family to fully accept him for who he is. Instead of judging him for loving dollmaking like the childhood friend he once had, she pushes him to be more confident and upfront about it.
She is a supportive friend everyone yearns to have!
#6

She is a popular extrovert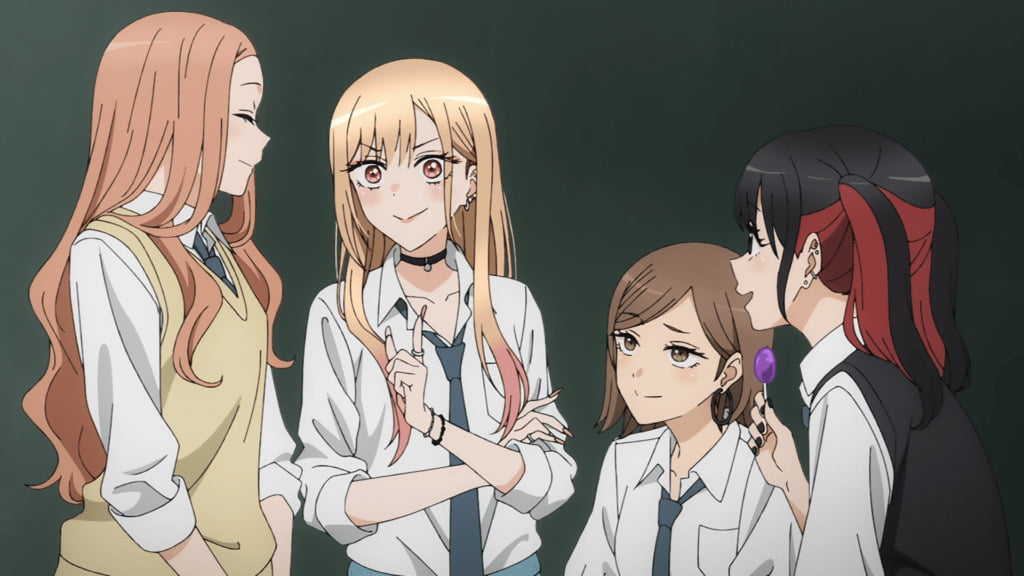 Gojou himself said that "Marin is a dazzling person with many friends… always at the center." And it's true, Marin is unquestionably popular in school even among normies. She's accepted for exactly who she is and doesn't hide her hobbies at all!
#5

Marin is obsessed with Shizuku-tan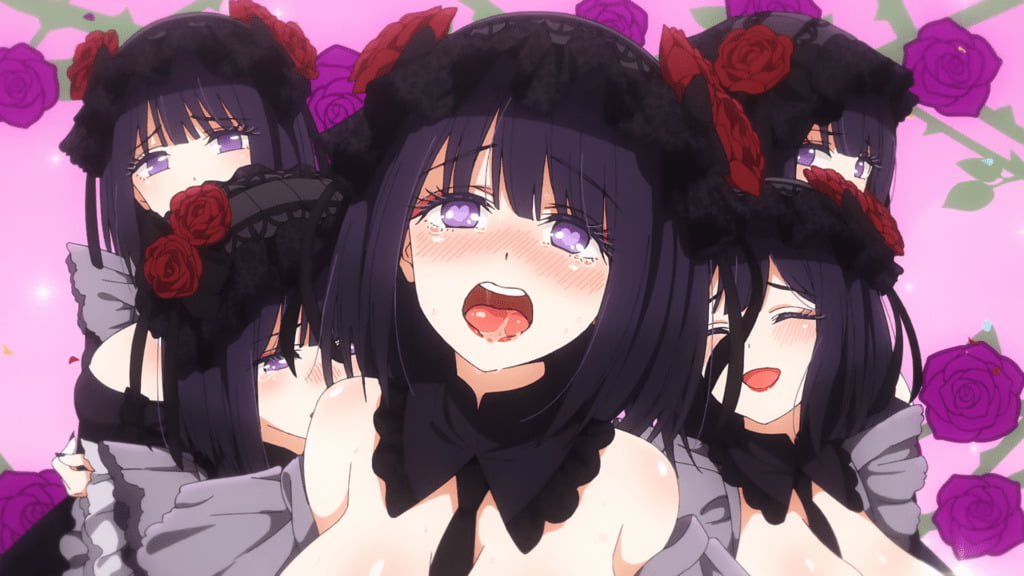 Shizuku-tan is one of the characters from Slippery Girls 2.
Marin stated that she is super cute. In the beginning, Shizuku-tan doesn't smile and is like an ice queen. But after you get more in-game events, she makes other expressions and this is what made Marin fall in love with her.
Also, Shizuku-tan is the first cosplay she wants to make. She wants to become Shizuku-tan!
Her room is also heavily decorated with the Shizuku-tan franchise, including the Shizuku-tan bodypillow and various wall posters and figures of characters from Saint Slippery's Academy for Girls.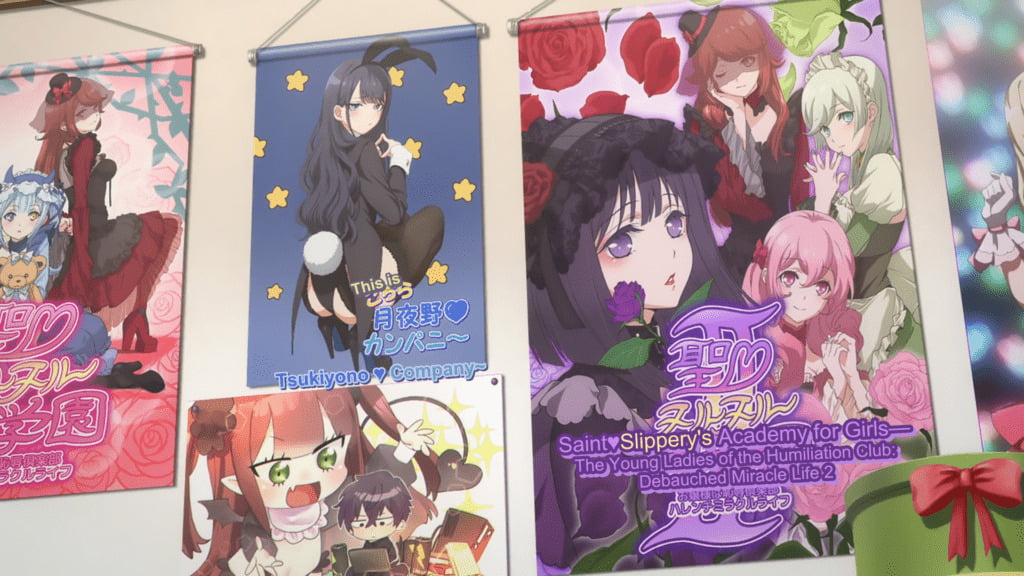 #4

She is into cosplay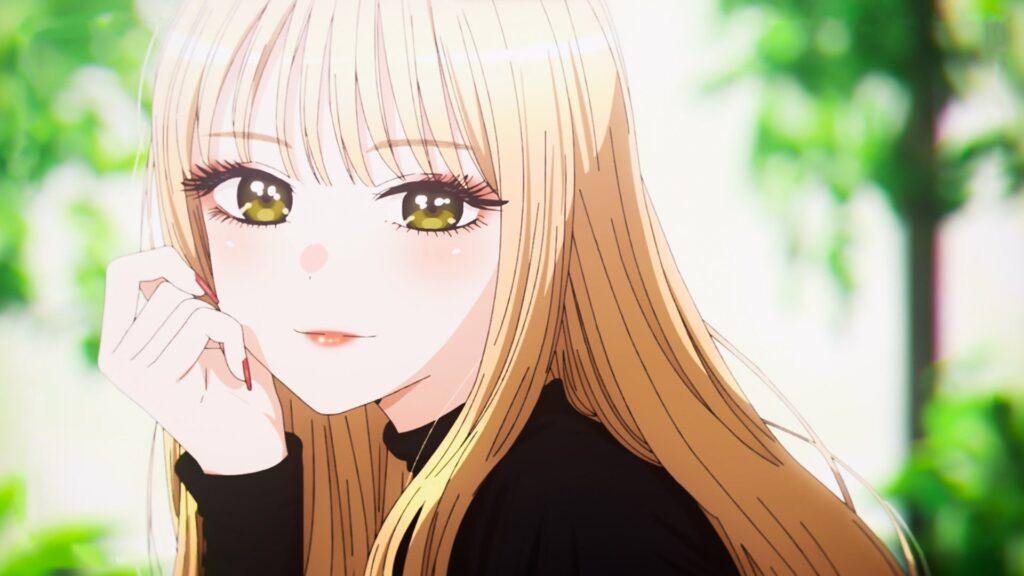 Marin is quite tenacious about cosplaying. She even tried to sew Shizuku-tan's dress, although the results were quite disastrous, as noted by Gojou.
After finding out that Gojou can sew, she is more than joyful and tries to rope him into the cosplaying world straight away!
#3

Marin likes playing eroge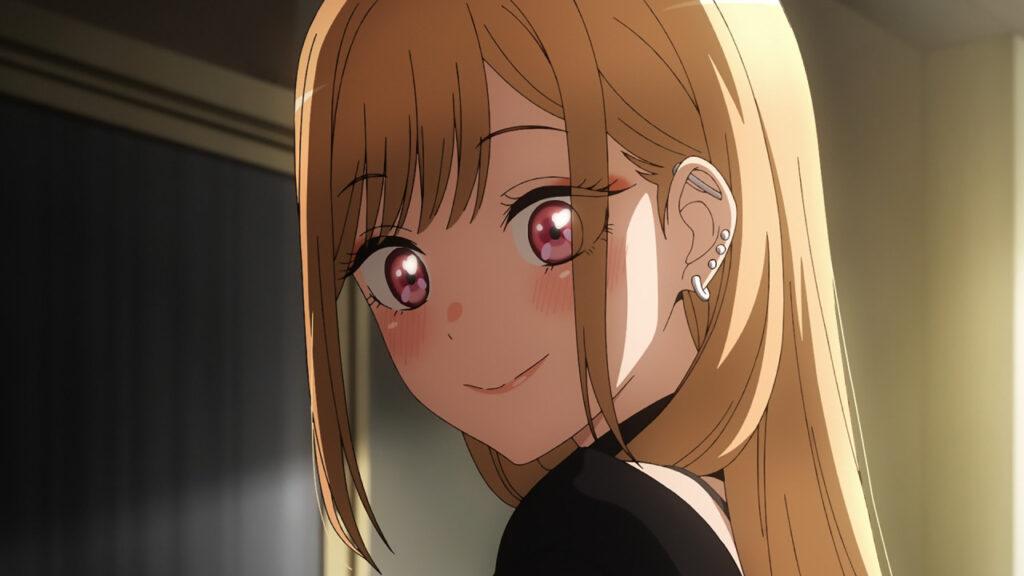 Marin loves a popular eroge called Slippery Girls 2.
Apparently, there is even an anime coming out for it. The protagonist of the eroge is the grandson of the academy's principal and ends up going to an all-girl school because of reasons. It's basically one of those common harem plots. And also, there are slaves in Slippery Girls 2 but they are doing it for love, so it's all totally fine (according to Marin, she casually explained it like this to Gojou).
#2

Her name's meaning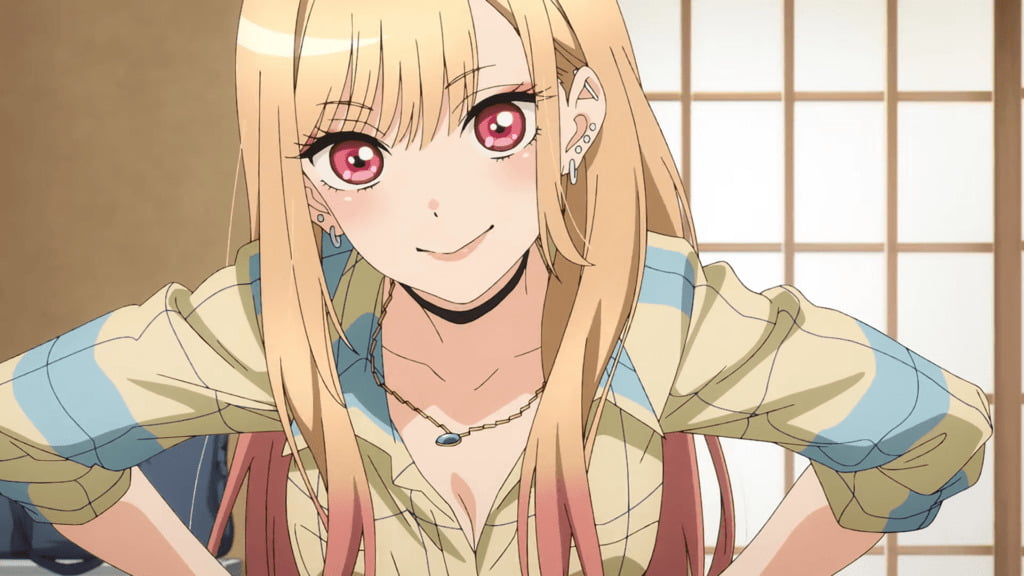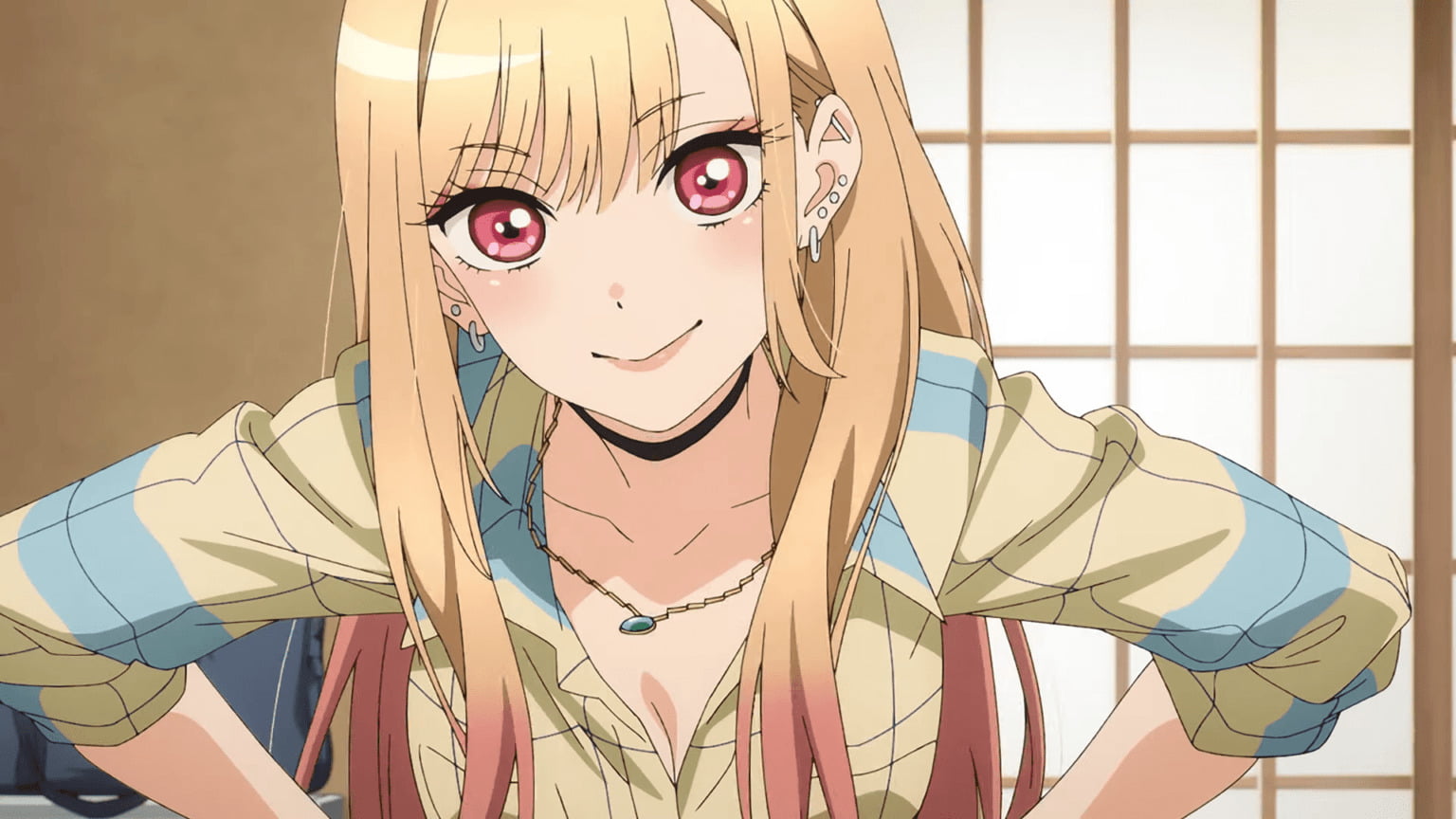 One of the least-known facts about Marin Kitagawa is her name's meaning.
Marin translates into "sea/ocean" and "sound/noise".
Kitagawa means "northern river" and is found mostly in western Japan and Okinawa Island.
#1

Marin's measurements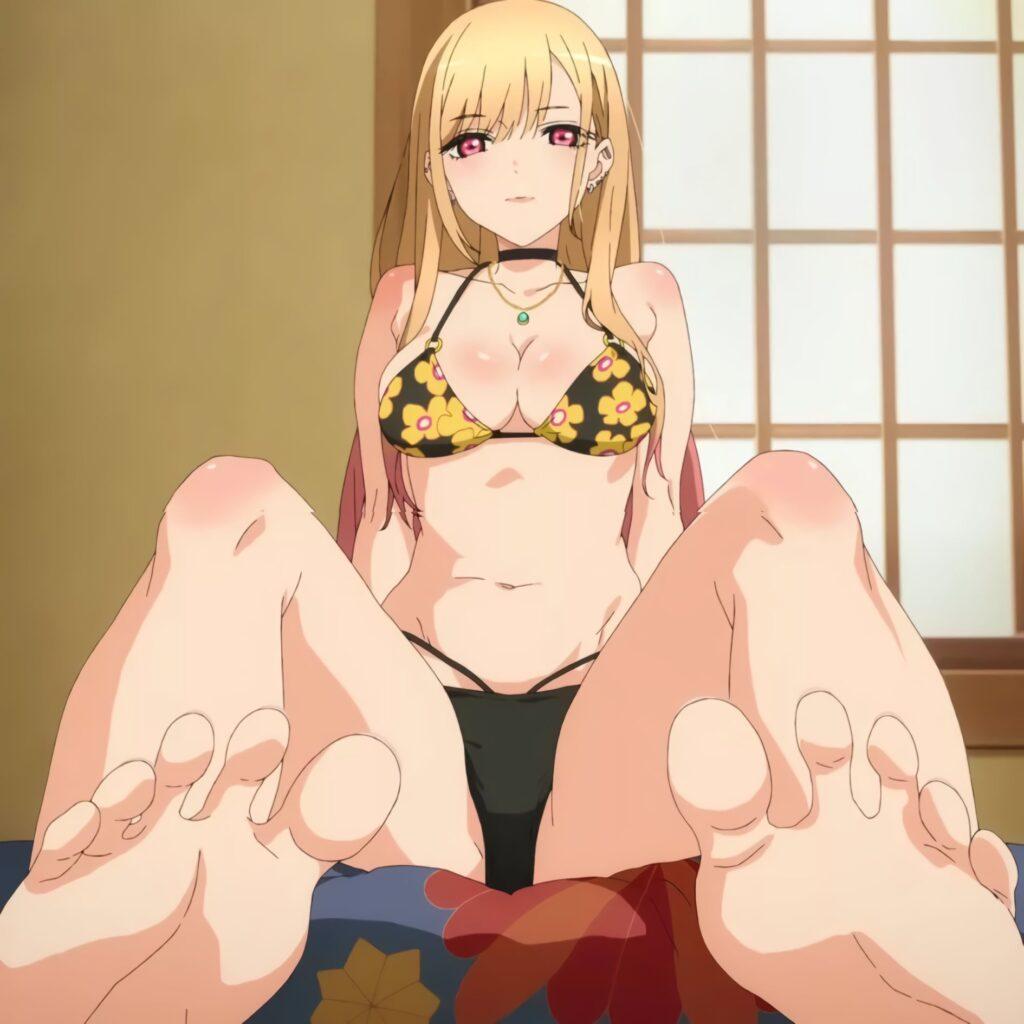 Do you know how they say that 90 60 90 are the perfect measurements for a female?
Well, Marin is 86.60 (bust) 58.70 (waist) 84.80 cm (hips). Still perfect.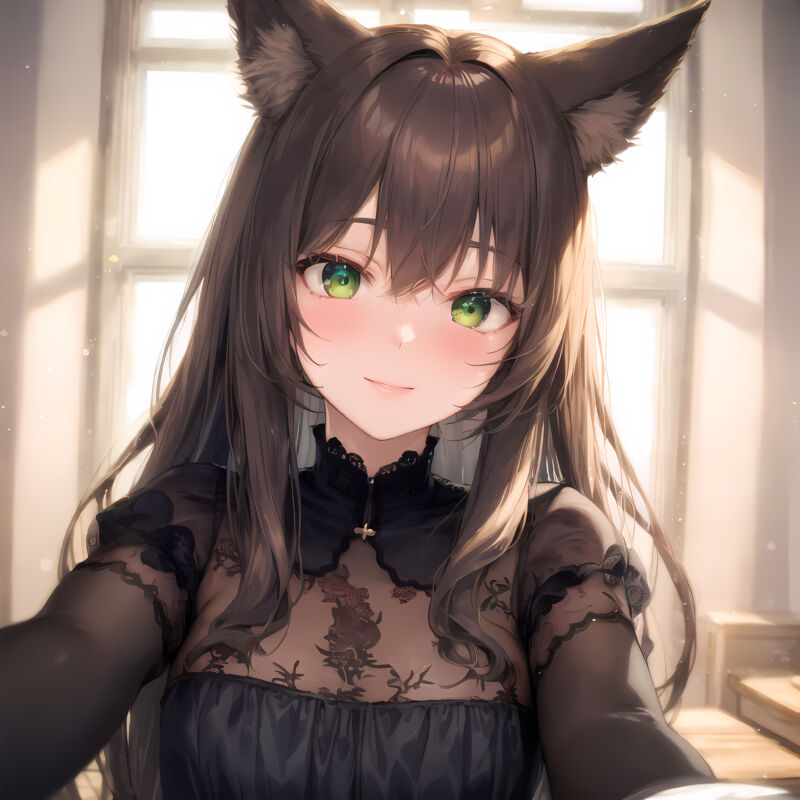 BEFORE YOU GO...
Thanks for reading my article!
If you enjoyed it, please consider supporting me on Patreon. As a Patron, you'll gain access to exclusive perks like stunning AI artworks that are not shared anywhere else, personalized AI-generated art pieces, and the ability to shape the future of this blog by suggesting topics you'd like me to cover.
Your support means everything to me and enables me to keep creating content that I'm passionate about. ✨

Also, you're welcome to join our 9 Tailed Kitsune Anime Discord community. We'd love to have you there! 🙌